NewsNow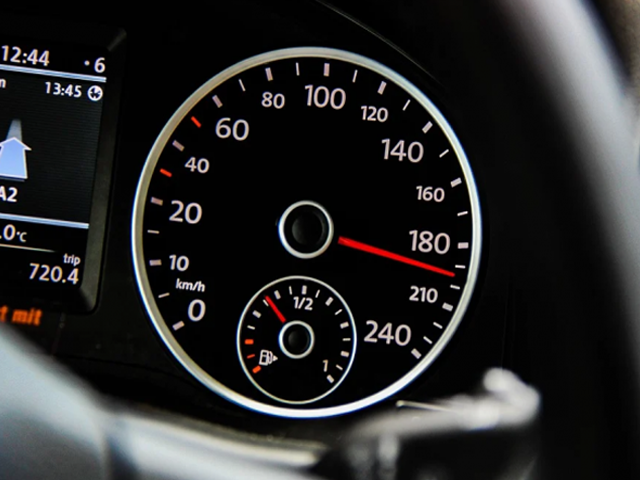 If you ever get caught speeding, maybe don't tell police it was because you had to use the washroom.
A 29-year-old man was caught going nearly double the speed limit in the RM of Roblin on Wednesday.
The man told police he really needed to use the bathroom, but that didn't stop officers from issuing him a hefty $1,255 fine.
Details

Contributed by

Tess Kovach
A 24-year-old man was severely injured after a stabbing on the front porch of the Ebb and Flow General Store, and a 17-year-old faces charges.
Ste. Rose RCMP responded to the incident on Ebb and Flow First Nation on Thursday, October 1 at about 2 p.m.
A number of witnesses were able to identify the suspect who fled on foot.
A 17-year-old male turned himself in to police a short while later.
He faces charges of Aggravated Assault, Possession of a Weapon for a Dangerous Purpose, and he had several outstanding warrants.
The victim was taken to a Winnipeg hospital, and remains in stable but critical condition.
Details

Contributed by

Matt Hamel
A man is facing various firearms charges after shooting in the direction of officers during a standoff with RCMP yesterday.
On Thursday, October 2 around 2:45 p.m., Lundar and Ashern RCMP were notified of a 25-year-old man with a loaded rifle threatening to shoot police at a rural property near Moosehorn.
Police directed the man to put down his gun over their loudspeaker, but he refused and began shooting in the general direction of officers taking cover.
RCMP say the man appeared to be intoxicated and very agitated but were eventually able to make an arrest around 5:30 p.m. when they became aware he had run out of ammunition.
The man was uninjured in the arrest, and remains in police custody.
The 25-year-old man, whose name was not released, is facing charges of Possession of a Firearm Knowing it is Unauthorized, Discharge with Intent x3, Reckless Discharge of a Firearm, and Possession of a Firearm Contrary to Court Order. Other charges are being considered.
Details

Contributed by

730 CKDM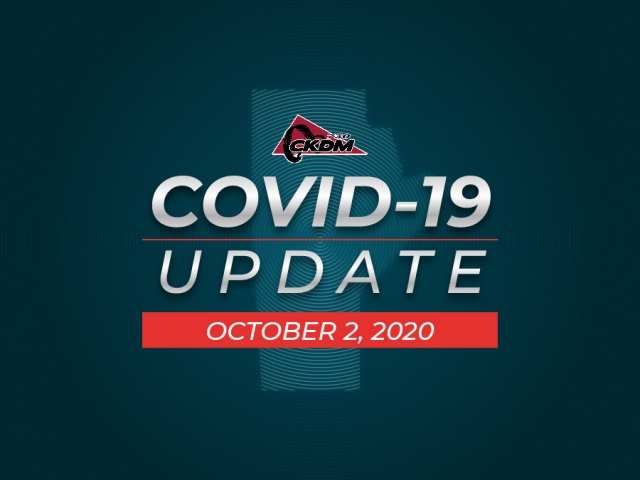 A case of COVID-19 has been reported in the Dauphin health district by health officials on Friday.
Public health is also warning of a possible exposure at the Boston Pizza in Dauphin, on September 13 from approximately 3:30 p.m. to 6 p.m.
Those who attended the restaurant on the specified day are asked to self-monitor for symptoms, and to seek out testing if symptoms develop.
This is Dauphin's eighth case of the virus, with the previous 7 listed as recovered.
The update comes as 43 new cases of the virus were announced on Friday, along with the province's 21st death — a man in his 70's from the Winnipeg health region.
The new cases are located:
• seven cases in the Prairie Mountain Health region;
• six in the Interlake–Eastern health region;
• one cases in Southern Health–Santé Sud; and
• 29 cases in the Winnipeg health region.
Manitoba's total case count is now up to 2,072 — with 652 cases active and 1,399 people recovered.
There are 18 people in hospital due to COVID-19, and seven people in intensive care.
The number of deaths due to COVID-19 is now 21.
Details

Contributed by

Matt Hamel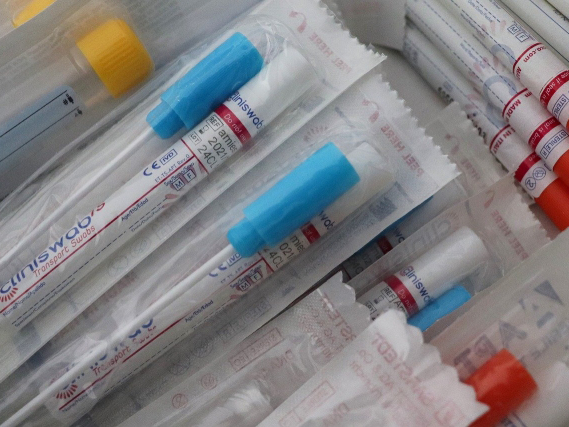 Manitoba is calling on the federal government to reverse its ban on the direct sale to provinces of a new rapid test for COVID-19.
The ID NOW rapid COVID test is said to determine whether or not a person tests positive for COVID-19 within about 15 minutes.
Health Canada recently approved the tests, but the Canadian government is currently blocking the sale of them directly to provincial governments, indicating that it will decide how that supply will be allocated.
Premier Brian Pallister has written to Prime Minister Justin Trudeau to express Manitoba's disappointment in the blocking of access to an important tool to increase COVID-19 testing capacity.
Details

Contributed by

Tess Kovach
Around 11:15 a.m., emergency crews responded to a multi-vehicle collision on Highway 20, between River Avenue and Highway 20A.
RCMP have confirmed that two vehicles were involved, and one
person was injured and transported to hospital.
Road closures were in effect while emergency crews were on scene.
The Dauphin Fire Department has now cleared the scene.
Details

Contributed by

Matt Hamel
School divisions received letters this week from the education minister saying January 2021 exams have been cancelled for grade 12 students.
The decision comes down to the mix of in-class and remote learning for students this year.
Mountain View School Division Superintendent Dan Ward says the cancellation won't impact in-class learning.
"Students can expect to learn the same topics that students would've learned last year at this time in those courses. But there is a greater emphasis on recovery learning, knowing that students, although there certainly was material available, because of the suspension of classes back in the spring, there's still going to be some catch up in those areas. So, there's going to be a greater emphasis on core learning."
While students were encouraged to work online from home, not everyone was able to.
The province had also announced that grades wouldn't drop for students after class was cancelled, leading to some students giving up on the rest of the school year.
Ward says exams for other grades will depend on the school's decision, adding there is protocol from the division.
"Tests can certainly still be given in class and will be given on important curricular outcomes. However, for a good number of years, we have provided the option for teachers to do a different kind of end of term assessment, could be a portfolio or a project. Our thinking is that there's likely going to be a greater emphasis on different types of end of term assessments."
In the letter, Goertzen says a decision about May and June exams will be made in February.
Details

Contributed by

Isaac Wihak
This morning, the provincial government announced that $130,000 will be given out to various regions in Manitoba for the Heritage Grant Program and the Parkland was left off the list.
Sport, Culture and Heritage Minister Cathy Cox made the announcement, saying the grants provide funding support so organizations and communities can carry out projects that their general budgets might not allow them to do.
"This funding helps them take on special projects that will further improve the service they provide all Manitobans."
The Heritage Grant Program has intakes in January and June, the second wave of which has been approved. A wide variety of projects have been proposed by museums and communities.
Funding has been approved for the following regions:
Winnipeg – $54,293
Central – $25,273
Eastman – $18,800
Interlake – $12,750
Westman – $11,000
Norman – $8,000
Not-for-profit community organizations can apply for up to 50 per cent of their projects total expenses. Funding ranges from around $1,000 to more than $10,000, depending on the size and scope of the heritage projects, which include interpretive signs, murals, bilingual exhibits, book research and writing, and digitization of photograph or sound recordings.
Details

Contributed by

Isaac Wihak
Early this morning, US President Donald Trump took to Twitter to announce that he and the First Lady, Melania Trump have tested positive for COVID-19.
Tonight, @FLOTUS and I tested positive for COVID-19. We will begin our quarantine and recovery process immediately. We will get through this TOGETHER!

— Donald J. Trump (@realDonaldTrump) October 2, 2020
The positive test result of the President came a few hours after the White House announced senior aide Hope Hicks was infected after travelling with him several times this week.
According to Trump's personal physician, the pair will stay at the White House to recover.
Details

Contributed by

Isaac Wihak
The Manitoba Metis Federation (MMF) has doubled the reward for information about a missing woman.
An additional $10,000 has been added to the reward for information on Jennifer Catcheway – who was 18 years old when she went missing in June of 2008.
In July of this year, Jennifer's mother Bernice Catcheway organized a search for her missing daughter in the Pine Creek area.
MMF president David Chartrand says it's been twelve years of searching, and that he knows there's someone out there with information.
Details

Contributed by

Tess Kovach
Officials announced 4 new cases of COVID-19 in the Prairie Mountain Health region on Thursday, where there are now 15 active cases.
The province-wide COVID case total increased by 36, bringing Manitoba up to 2,029 total cases.
Winnipeg gained 28 cases today, while 2 of the new cases are in the Interlake-Eastern Health region, and 2 are in the Southern Health-Santé Sud region.
There are 621 active cases in Manitoba and 1,388 people have recovered. Fifteen people are in hospital and the number of deaths remains at 20.
Dr. Brent Roussin stated 1,803 tests were performed since yesterday, and explained that the average turnaround for a COVID-19 test in Manitoba right now is 2.5 days.
Beginning Wednesday, Oct. 7 the use of non-medical masks in Manitoba Health facilities will be extended to doctors' offices. Anyone seeking treatment in or visiting a health-care setting operated by the provincial government will be required to bring and wear a non-medical mask.
Today the federal government's COVID Alert app launched in Manitoba, and health minister Cameron Friesen encouraged Manitobans to download the app.
Dr. Brent Roussin explains that when downloaded on your phone, the app will send an alert that you've been in contact with someone that's tested positive of COVID-19. Roussin says public health would then recommend the individual get tested, self-isolate pending results, and then self-monitor for symptoms.
The Manitoba health minister says some groups are telling him the app only becomes useful when a minimum of 60% of people download and use it — but added that number might be even higher.
For up-to-date information about COVID-19, click here.
Details

Contributed by

Tess Kovach