NewsNow
Over the weekend and on Friday a number of Mountain View School Division schools held parades to congratulate their graduates.
MVSD Superintendent Dan Ward thinks they went well and was even in attendance at the Roblin parade on Saturday.
"It was a great event. I have to say, that for the most part, all of these events are community initiatives put on by the grads and the parents. The schools have been very supportive, but these are really events that originated in the community, by community members, by parents, trying to find a way to recognize the grads during this, obviously difficult time."
Ward says the great turnouts of the parades recognize the hard work and resilience of the grads. He adds that the community support has been overwhelming and thinks the grads feel it.
"I think it was really, a meaningful event and from the folks that I've talked to, really appreciate it."
Ward says the parades provided a general sense of closure.
"That sense of closure, that's what I've heard from the community, from our teachers, from our school administrators, was something that was truly appreciated and so the division truly appreciates the work of each school, of those groups of parents and those grads that put something together because there's a process around that obviously that had to ensure that participants were safe, but also appropriately commemorated and celebrated."
The division will look at potentially making grad parades a yearly tradition.
"This pandemic has obviously been difficult, but we've learned from it, we've done things differently, and there's certain things that we've done that we might want to hold onto and there'll certainly be a conversation around some of the celebratory things we did at the end of the year, in terms of hanging onto them."
Ward has a message for the 2020 grads.
"Just want to pass on my congratulations to all of our graduates, roughly about 220 across the division. Just really humbled by the work of our families and our grads during this difficult time and just wish everyone the best."
There are still some grad parades coming up throughout the Parkland and you can click here for a full breakdown of when and where you can get out and show your support.
Details

Contributed by

Isaac Wihak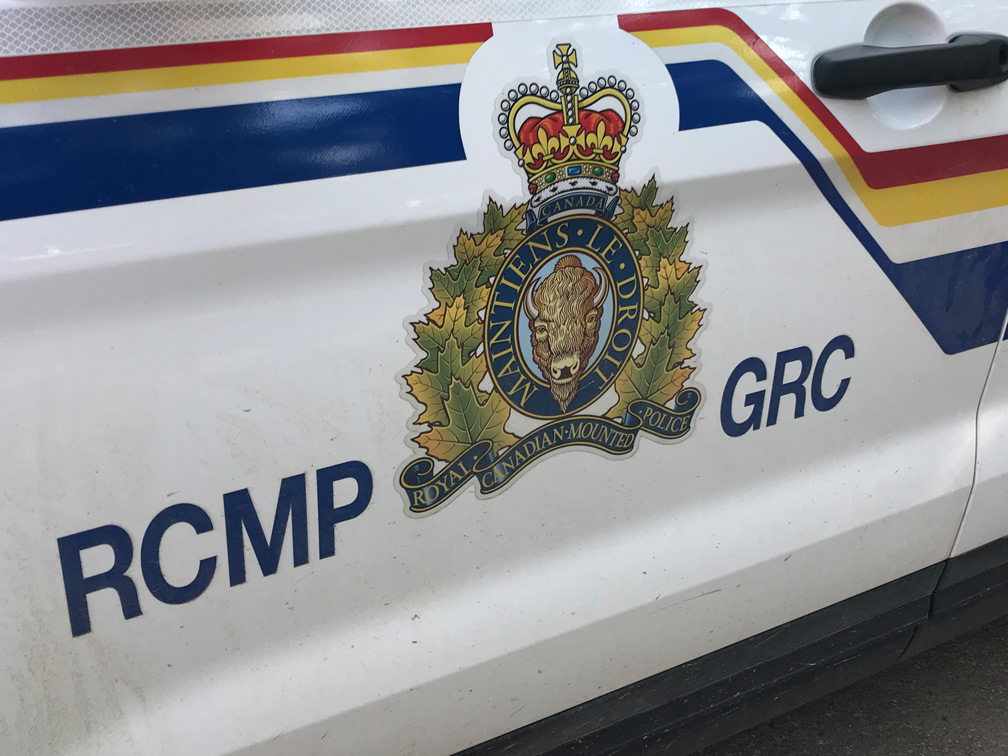 Early yesterday morning around 4:40, Dauphin RCMP responded to a report of a stabbing.
A 36-year-old female was at the hospital with stab wounds.
Officers attended and the investigation led them to a home on 6th Avenue SW in Dauphin.
The RCMP are continuing the investigation and ask that if anyone has information on the incident to call them at 622-5020.
Details

Contributed by

Isaac Wihak
Some national parks across Canada will be partially reopening camping services beginning Monday, June 22.
Riding Mountain National Park (RMNP) has reinstated overnight camping services, but you may have to wait a little while longer to secure a campground reservation.
Reservations for select areas of Wasagaming campground will reopen late June to early July. Other areas of the campground are just about booked solid until September 6.
Camp Kippichewin will also open for reserved camping on June 22.
All oTENTiks, and other roofed accommodations remain closed until July 15, while Parks Canada assesses how these services might resume. Also, all large events are still suspended until further notice.
Park Safety
Park officials are reminding all visitors to keep a safe distance of 2 metres between others, and are also encouraging you to bring hand sanitizer and soap if possible.
You should also be aware of ticks when in the park, and brush up on bear safety before planning your trip. For more tips on how to be "bear smart" when visiting the park, click here.
Boating & Fishing
Recreational boating is allowed at the national park, as long as you have a seasonal permit and have undergone a mandatory watercraft inspection.
Fishing is allowed in Riding Mountain National Park as long as you hold a valid fishing license — which are separate from the provincially issued angling licenses. National park fishing licenses can be purchased at the Mountain View Esso in Dauphin, and also at the park entry gates.
Details

Contributed by

Matt Hamel
A high-speed chase early Friday morning on Sandy Bay First Nation ended in the arrest of a 42-year-old man.
At around 3 a.m. on Friday, June 19th, Manitoba First Nations Police Service (MFNPS) responded to a call of a suspicious car in a driveway at a home on Sandy Bay First Nation.
When police located the vehicle and attempted a traffic stop, the driver sped off and officers lost sight of the suspect.
A few hours later, police located the suspect vehicle — now with two flat tires — and the driver again refused to stop and turned into a field where he got stuck.
Police then made the arrest, and charged the 42-year-old man from Sandy Bay First Nation for Dangerous Operation of a conveyance, and Flight from Police in a Motor Vehicle.
The suspect was held in custody and lodged in a cell.
Details

Contributed by

Matt Hamel
On Sunday, June 21st, Manitoba takes another step forward on the path to recovery with Phase Three of reopening.
That means the province is relaxing some public health orders, and allowing some businesses to operate with fewer restrictions.
Here's a quick summary of some changes we'll see in Phase Three:
Public Gatherings
Manitobans can now gather in groups of up to 50 people indoors, and 100 people outdoors — as long as two metres of separation can be maintained (except for brief exchanges).
Even larger gatherings — such weddings, funerals, and church service — are allowed at 30% of a site's usual capacity, as long as people can be separated into sub-groups of 50 people, that are able to arrive and depart without co-mingling.
Interprovincial Travel
Anyone entering Manitoba from Western Canada, the territories, or Northwestern Ontario (west of Terrace Bay) no longer has to self-isolate for 14 days on arrival.
Child Care & Day Camps
Child care centres are now allowed to return to their regular licensed capacity, as long as measures are taken to comply with public health guidelines.
Day camps can continue to operate, with a maximum capacity of 50 children per group. Camps are encouraged to design activities that allow children and staff to maintain a distance of two metres, except for brief exchanges.
Overnight camping is still not allowed in Phase Three.
K-12 Schools
Regular classroom learning remains suspended for the remainder of this school year. Manitoba Education is developing a reopening strategy, and will work with school divisions on detailed plans.
The province says parents and students will have an opportunity to offer feedback and to inform the back-to-school strategy.
Restaurants, Bars & Retail
Occupancy limits of 50% have now been removed for restaurants and retail businesses. The province will now allow these businesses to fully operate, as long as they take measures to ensure customers maintain two metres of seperation, except for brief exchanges.
Bingo Halls, VLT Lounges
Indoor recreation sites, such as bingo halls, billiard rooms, and VLT lounges are allowed to reopen in Phase Three, but must limit occupancy to 50% of normal business levels.
What's Been Left Out?
Casinos in Manitoba will not be allowed to reopen in Phase Three.

Movie theatres and live theatre venues must also remain closed in Phase Three, but are being encouraged to provide plans on how they can ensure proper physical distancing, to be considered in future phases of reopening.
Going forward, the province is monitoring COVID-19 case numbers, and progressing to new phases of reopening every 3 to 4 weeks.
To read more about the changes coming into effect with Phase Three, click here.
Details

Contributed by

Matt Hamel
On Sunday — the start of Phase Three of reopening Manitoba's economy — there were no new cases of the coronavirus identified by public health officials.
The total number of confirmed and probable cases in Manitoba remains at 313.
More detailed information on case numbers in the province will be available Monday, as the province is now providing only limited COVID updates on weekends.
For the most up-to-date information on COVID-19 in Manitoba, click here.
To read more about what restrictions have been relaxed in Phase Three, click here.
Details

Contributed by

Matt Hamel
This Sunday we have a special opportunity to celebrate the contributions of First Nations, Inuit, and Métis peoples of Canada.
June 21st marks National Indigenous Peoples Day, and many celebrations are moving online due to the ongoing COVID situation.
One celebration happening online Sunday is the Metis Nation Jig & Jam Variety Show, streaming livefrom noon to 8 p.m.
The showcase of Métis culture and heritage will feature honoured Métis elder and well-known musician, Eldon Campbell.
Campbell says it makes him very happy to help showcase Métis music and dance — saying he would "do it anytime."
Audrey Frances Chartrand, Vice-President of the Northwest Metis Council, tells CKDM this event happening on National Indigenous Peoples Day is all about family.
"The most important thing we have in Metis culture is our elders, our rich culture and language. We just want to make sure it's handed down from one generation to the next," she said.
To watch the live celebration of Métis music, culture, and heritage between Noon and 8 p.m., click here.
"We always think of family. The most important this is sharing and being with your family, and making sure that you visit with your elders. Just being there with the family and being able to celebrate each other," Chartrand said.
To explore more educational resources about Indigenous culture, history, and reconciliation, visit the Government of Canada website.
Details

Contributed by

Matt Hamel
Manitoba public health officials have announced four new cases of COVID-19 in the past 24 hours.
Two new cases were announced late Friday afternoon, and 2 more were added in the 1 p.m. update on Saturday.
The total number of confirmed and probable cases in Manitoba is now 313.
More detailed statistics on COVID numbers in the province will be made available on Monday.
For the most up-to-date information on COVID-19 in Manitoba, click here.
Details

Contributed by

Matt Hamel
Today is the official start of summer, and it's also the day we get the most sunlight.
The summer solstice will occur Saturday afternoon at 4:44 p.m. CDT, at which point the sun's path will stop moving northward in the sky.
That means our days will begin to shorten and we'll gradually see less sunlight.
This year, some parts of the world will see a rare solstice annular solar eclipse, where the sun is partially blocked by the moon.
Unfortunately, it won't be visible to us in North America.
To watch the solstice live from Stonehenge, click here.
Details

Contributed by

Matt Hamel
Assiniboine Community College has released program-specific information about how they will resume classes in the fall.
A few weeks ago, the school announced that they will be moving towards a blended program delivery – with a portion of classes in person, and the other portion online.
ACC is encouraging a 'mask supportive' environment and advising students to bring their own laptops and technology if they are able.
New and returning students will be receiving an email from the college and will be able to access their fall timetable no later than July 31st.
For more information, you can click here.
Details

Contributed by

Tess Kovach
This year's valedictorian at the DRCSS has done something special to honour his fellow grads.
Zach Zurba brought forward the idea to plant a tree in honour of the DRCSS grads of 2020.
On Friday morning, Zach was on hand for the official dedication of the new Bur Oak tree in front of the school.
"Maybe it will even spark a new tradition, maybe there will be a tree every year."
The tree is sponsored by Dauphin Co-op, and the DRCSS has also placed two benches near the tree.
Zach found out he'd been named valedictorian just over a week ago, and tells CKDM his friends are quite excited and are assuring him he'll do a great job.
Now that convocation plans have been changed due to COVID, Zach's big speech will be recorded and uploaded online.
In his valedictorian speech, Zach tells his classmates "Whatever you do, wherever you go, create a legacy. Let history remember you in some way. Decide your own future and never give up on your dreams."
On Saturday, June 20, the DRCSS graduating class will be decorating their cars and parading down Main Street.
It appears the DRCSS 2020 valedictorian will be relying on a family member for his parade wheels.
"My sister just got a 2019 Silverado, so I'll be riding in that with my girlfriend."
Details

Contributed by

Matt Hamel