NewsNow
Manitoba families in rural and First Nations communities will be seeing a $94-million investment in affordable childcare from the governments of Canada and Manitoba.
Dauphin will see 148 new spaces for affordable childcare. Federal Minister of Families, Children, and Social Development Karina Gould announced the second phase of the plan today.
"The Government of Canada is proud to announce these additional child-care spaces for rural and First Nations communities. The ready-to-move pilot project is another example how the Canada-wide system leverages innovation and collaboration between federal, provincial, municipal, and First Nations communities to ensure that every family, no matter where they live, has access to high-quality and affordable child care."
The program looks to add a total of 1,670 new spaces, and a total of 23 new centers. The new facilities are expected to be up and running before the end of this year and will allow more people in rural areas to have access to daycare programs closer to home.
Construction is currently underway for the sites announced in November, with sites announced today beginning construction in the spring.
The child-care spaces being developed with this investment are part of the Manitoba government's commitment to developing 23,000 new, regulated not-for-profit child-care spaces for children under age seven across the province by 2026.
Lake St. Martin First Nation is another site that was announced today, and they'll be adding 40 new spaces in the community. For a complete list of all the new childcare spaces across the province, visit the Province of Manitoba's Website.
Details

Contributed by

Michael Brossart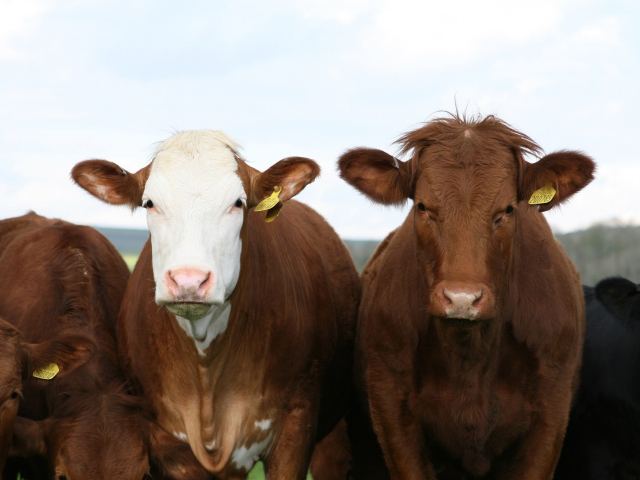 Feed destruction is an issue across the province for livestock producers, and Manitoba Beef Producers (MBP) is hoping to get producers some help.
MBP is lobbying the provincial government for financial assistance when it comes to producers setting up proper fences around their feed. General Manager Carson Callum says it becoming a bigger problem.
"A lot of hard snow pack is made feed availability for wildlife challenging. We've seen a lot of infringement for deer and other wildlife coming into feed areas for producers and damaging some of their feedstock. So, really we're looking at ways that can mitigate this risk, and hopefully help the number of premiums that could be paid out to producers that could experience this damage from wildlife."
Callum says that even though there are programs to get compensated for the damage, it's not always about that.
"There is compensation in some regard for it, through MASC, however, when we run into years where feed is really tight, we need to not see this damage happening, and ensure that feed is safe for the livestock that it's intended for."
Producers are already doing what they can, and there have been some programs in the past to address the issue, but Callum says they want to make sure it's not too much for producers financially.
"I know producers on their own are doing their best to keep some of this wildlife out, using innovative ways, whether that's stacking bails all around their certain feedstock areas, or even putting up fencelines. I just encourage producers to continue this work, and hopefully, we can see even some cost-shared support which would be beneficial."
Details

Contributed by

Sam Brownell
The Swan River RCMP has two people in custody after a robbery along Main Street yesterday.
Police responded to a report of a robbery at around 3:20 in the afternoon, and were told that a 15-year-old female and 14-year-old male had been approached by two adults. One of the suspects had a hammer, and they demanded money and items from the teens before fleeing.
Officers immediately started patrolling the area and found Jefferson Cook, 20, and Loni Genaille, 39, both of Swan River, nearby. The pair were arrested without incident, and charged with Robbery.
Cook and Genaille both remained in custody at the time of the report, and are scheduled to appear in court today.
Details

Contributed by

Sam Brownell
The Spruce Plains RCMP responded to a fatal collision on Highway 16, about eight kilometers east of Neepawa yesterday.
Around 2:30 pm, an officer came across the accident near the intersection of Road 82 W, and found two vehicles were involved. An investigation found that a westbound vehicle crossed over the center line and collided head-on with a vehicle going the other way.
The two occupants of the westbound vehicle, a 45-year-old female and a 16-year-old male from Neepawa were pronounced deceased at the scene. The occupants of the other vehicle involved, an 81-year-old male driver and a 75-year-old female passenger from Plumas were taken to the hospital with serious, but not life-threatening injuries.
Police say that all four people involved were wearing seatbelts. Spruce Plains RCMP, along with a Forensic Collision Reconstructionist, continue to investigate.
Details

Contributed by

Sam Brownell
Nearly 10,000 pigs died in a barn fire in Sturgis, Saskatchewan over the weekend.
The farm was owned by Olymel and the finishing barn was a complete loss, with all animals inside dying in the blaze. All staff that worked at the facility were unharmed by the fire.
Staff on the property saw the fire and called the local department, but the fire spread quickly, and by the time the firefighters arrived, the barn was fully engulfed. The local fire authorities are investigating the cause of the fire.
Details

Contributed by

Sam Brownell
The RCMP executed a search warrant on Peguis First Nation as part of an ongoing investigation last Wednesday, February 8th.
Members of the Fisher Branch Detachment, with help from the Emergency Response Team, Police Dog Services, and National Weapons Enforcement Support Team, conducted the search. Officers seized four firearms, ammunition, and prohibited magazines.
A male and female were arrested at the scene and are facing eight charges each, including four counts of Unauthorized Possession of a Weapon, three counts of Careless Storage of a Firearm, and Unauthorized Possession of a Prohibited Device.
Details

Contributed by

Sam Brownell
Swan River RCMP arrested and charged three people after an incident on Sapotaweyak Cree Nation last Friday, February 10th. The full details from the RCMP are below:
On February 10, 2023, at 10:25 am, Swan River RCMP received a report of a 29-year-old male having been assaulted on Sapotaweyak Cree Nation and was being transported to the Swan Valley health Center with non-life threatening injuries.

Shortly thereafter, at 11:00 am, officers were advised that two additional males, ages of 42 and 50, had come forward indicating that they just had been assaulted.

Two male suspects, ages of 19 and 27, were identified and patrols were made to locate and arrest them with negative results.

Later that evening, as officers continued their search for the suspects, RCMP received a report of unwanted guests, who were armed with knives and machetes, refusing to leave a home on Sapotaweyak Cree Nation.

Officers attended to the home and as they approached the door, one of the suspects, who was armed with a machete, appeared behind the window. The suspect made comments towards the officers and slammed the door closed.

A perimeter was established around the home and officers used a loud hailer to make contact with the suspects inside.

Over the span of several hours, the suspects surrendered themselves to officers and were taken into custody without incident.

RCMP have charged 22-year-old Chandler Cook with Assault w/ Weapon x3 and 27-year-old Scott Cook with Assault, Assault w/ Weapon x2 and both had outstanding warrants of arrest for other charges. They were both remanded into custody.

18-year-old Santana Genaille was charged with Assault, Assault w/ Weapon x7 and he was later released from custody for a court appearance scheduled March 15, 2023, in Winnipeg.
Swan River RCMP continue to investigate.
Details

Contributed by

730 CKDM
Canada's Premiers met yesterday to discuss last week's healthcare funding proposal from the federal government. Manitoba Premier Heather Stefanson says it isn't as much as they wanted, but they have agreed to accept it.
The deal will provide the provinces with 46.2-billion dollars in new healthcare funding from the federal government over a period of 10 years.
Stefanson says the premiers will keep working with Ottawa on bilateral agreements tailored to the needs of each province and territory.
Details

Contributed by

Alec Woolston
It's the longest-running winter festival in Manitoba and it's set to return to The Pas on Wednesday.
The Northern Manitoba Trappers' Festival is set for its 76th year and it runs up until Sunday evening. One of the biggest events is the dog sled race which features competitors from all over North America and it is always a hit. There is also a world-renowned craft show featuring vendors from across North America as well as the King & Queen Trapper and the Junior King & Queen Trapper.
Jenn Cooks is the past chairperson and she says the event organizers take great pride in making the event a must-attend.
"We have a board of directors that works diligently all year around," said Cooks. "It takes roughly 800 volunteer hours to put the festival together and it's all of the smiles from the kids that make it all worth it."
The five-day festival opens with the opening ceremonies on Wednesday at 12:15 at the Ice Palace. There is also a Bannock Slap Street Hockey Tournament and Skills Competition which takes place this weekend and the 'Pub Crawl' is Thursday evening at the Pas Regional Library starting at 5:00 p.m. You can also take part in helicopter rides and the OCN Blizzard will host a pancake breakfast and perogy lunch.
There is an admission fee for some events; however, no event is more than $15 to take part in and some are free. Another highlight of the festival is the Family Fun Day which is on Saturday from 11 to 2 at Kelsey School and it features games, food, and treats.
Event organizers would like to welcome everyone to attend the festival, one that welcomes thousands of visitors every year. You can also find out more information about the festival at Northern Manitoba Trappers' Festival.
Details

Contributed by

Darnell Duff
The provincial government is continuing to try and help Manitoba's ailing healthcare system by making another investment to try and retain physicians, as well as train more.
The government is launching a new premium for physicians who offer extended hours in family medicine and pediatric clinics, as well as adding 80 physician training seats, and providing mental health support to doctors. Health Minister Audrey Gordon and Advanced Education and Training Minister Sarah Guillemard made the announcement today.
In a news release, Gordon says the government knows that physicians are an important part of healing the province's healthcare system.
"We recognize the enormous contributions of primary-care providers and pediatricians and the care they provide to Manitobans. Providing an incentive to extend clinic hours will make accessing care more convenient and timely, while taking pressure off emergency departments and urgent care centres so the health-care system functions more efficiently overall."
Family medicine and pediatric clinics offering extended hours can receive a 20% premium on extended-hour billings. Eligible extended hours, which can be used to see existing patients or take walk-ins, are considered weekdays from 6 a.m. to 8 a.m. and 5 p.m. to midnight, and weekends and recognized holidays from 7 a.m. to midnight.
President of Doctors Manitoba, Dr. Candice Bradshaw, says this is in direct response to advice the organization has offered on the behalf of Manitoba doctors.
"From an innovative and unique-in-Canada approach to help clinics with extending their hours, to a significant expansion in medical training, to new resources for supporting physician wellness and avoiding burnout, all three of these actions will help to support better access to medical care for Manitobans."
The Manitoba government will also provide funding for 40 new undergraduate physician-training seats, a 10-seat increase in the one-year international medical graduate program, and 30 seats in the two-year postgraduate medical education program for internationally educated medical students.
On top of these announcements, the government is contributing $450,000 to the Physician Peer Support Program run by Doctors Manitoba, in an effort to improve overall wellness and help reduce the risk of burnout.
Details

Contributed by

Sam Brownell
Mountain Road will be closed in front of the DRCSS starting at 7 a.m. tomorrow (Tuesday, February 14th), while the city works to repair a water main break.
This is the second time in less than a week the City has closed this stretch of Mountain Road.
2nd Avenue NE, 3rd Avenue NE, and the school's parking lots will still have access to Mountain Road while work is being done.
The City asks that people avoid the area if possible.
Details

Contributed by

Sam Brownell