NewsNow
Gasoline prices continue to edge down slightly, according to gasBuddy.com.
A litre of regular fuel now costs on average 165.45 cents across the province, down 0.2 cents from last week and down 2.5 cents a litre from this time last year.
Here in Dauphin, the price ranges from 165.6 to 166.9 cents for a litre.
The local and provincial average is below the national average price of 168.45 cents a litre.
Details

Contributed by

Jeff Henson
Unionized employees at Manitoba Public Insurance officially hit the picket lines Monday morning, and the crown corporation says the strike will have an impact on its operations.
They say all of their locations across the province will be closed as a result of the walkout, and appointments for services such as driver testing, estimates, adjustments, and driver fitness will be canceled until further notice.
However, customers with general inquiries or front-end service transactions, including licensing renewal and insurance payments can still visit one of MPI's nearly 300 broker partners.
MPI adds their Contact Centre will remain open for reporting personal injury claims, non-drivable collision claims, and total-theft claims, while essential services, such as income replacement payments for personal injury claimants, will continue uninterrupted.
Around 1,700 members of the Manitoba Government and General Employees Union went on the picket lines, after failing to reach a new contract with MPI.
Details

Contributed by

Jeff Henson
It's that time of year again.
As summer comes to a close, families across the province are getting ready mentally and physically, for the back-to-school season.
Stephen Jaddock, Superintendent of the Mountain View School Division is ready and excited to get year rolling.
"Absolutely, just around the corner. we're forward to another great school year. We are happy that we're past the COVID restrictions, and it's school back to normal."
Jaddock also recognizes that inflation has hit everyone pretty hard through this summer.
He's a firm believer that a good education shouldn't require a cost to entry and notes there are measures in place for parents who might struggle to afford the school supplies their child needs.
"It'll be a matter of calling individual schools and seeing what they have available. and certainly, we have supplies available for those who can't afford to purchase."
If you need financial assistance is getting school supplies, call your child's school as soon as you can.
School officially begins for students of the Mountain View School Division on September 7th.
Details

Contributed by

Michael Brossart
The RCMP are on the search for a man recently reported missing from the Lake Manitoba First Nation,
On August 27, 2023, Lundar RCMP received a report of the missing male.
Lyndon McIvor, 25, was last seen on August 26, 2023, at 5:30 am, on the Main Road in the community.
He is described as 6'0", 175 lbs with black hair, brown eyes, and a goatee. He was last seen wearing a black long-sleeved Puma shirt, khakis, and white Nike shoes and often wears a baseball cap.
If you have information on Lyndon McIvor's whereabouts please call Lundar RCMP at 204-762-5678, call Crime Stoppers anonymously at 1-800-222-8477, or submit a secure tip online at www.manitobacrimestoppers.com.
Details

Contributed by

Michael Brossart
The Labor Day Long Weekend is coming up fast, and the Provincial Government is looking to commemorate it with a weekend of free provincial park access!
Starting September 1st, and running through September 4th park passes will not be required to visit any of Manitoba's provincial Parks.
Notably, this does not include national parks in the province or cover any overnight stays or campsite fees.
if you are taking advantage of this free weekend of park access, Parks Manitoba offers some helpful tips:
Be 'Wildlife Smart' by maintaining a clean campsite, keeping all food, trash, toiletries, and cooking utensils locked in a vehicle or trailer, and packing out trash and recyclables before leaving;
Keep all pets on leash;
Keep all campfires in approved pits such as those found in campsites, check with the campground office for any campfire restrictions; and
To prevent the spread of the emerald ash borer, firewood should not be transported outside Winnipeg and can result in charges and fines of up to $1,300 for individuals or $15,000 for businesses. Firewood should be obtained and burned locally and is available for purchase from local retailers at most campgrounds.
As well, be aware of the presence of Aquatic invasive species, so the freshwater lakes in the province can be protected from their spread.
Individuals who wish to camp can make a reservation through the Parks Reservation Service at www.manitobaparks.com or by calling toll-free at 1-888-482-2267.
Several provincial park campsites, cabins, and yurts will remain open through the fall, allowing campers to stay as late as Thanksgiving weekend in October.
This is the last weekend before the school year swings back into action, so get out and enjoy one of Manitoba's beautiful Provincial Parks if you can!
Details

Contributed by

Michael Brossart
The first Case of West Nile virus of 2023 has been confirmed in Manitoba, with another 3 probable cases under investigation.
The person infected lives in Winnipeg and is between 40 and 49 years old and went to the hospital after experiencing neurological symptoms. They were likely exposed to the virus in late June or early July.
According to a bulletin from the provincial government, conditions are very favourable for the Culex Mosquitos that are known to carry the disease.
Manitobans are reminded to empty standing water in their yards and avoid peak mosquito times around dawn and dusk.
last year, 7 cases of West Nile were reported in the province, 5 of which required hospital care.
Details

Contributed by

Jeff Henson
Severe thunderstorms may have slipped past Dauphin yesterday, but other areas of the province were not as lucky.
Hailstones ranging in size from nickel to golf balls hit the Alonsa area, while hail driven by powerful winds shattered windows and left dents in houses and vehicles through the northern part of Winnipeg and communities east of the city on Thursday evening.
A weather station in Dugald, operated by Manitoba Agriculture, recorded a wind gust of 133 km/hr, while Selkirk reportedly received 110 mm of rain.
Earlier in the day, tornado warnings were issued for the area near Amaranth, and Sandy Bay First Nation.
There have been no reports as of yet of any tornadoes touching down.
Details

Contributed by

Jeff Henson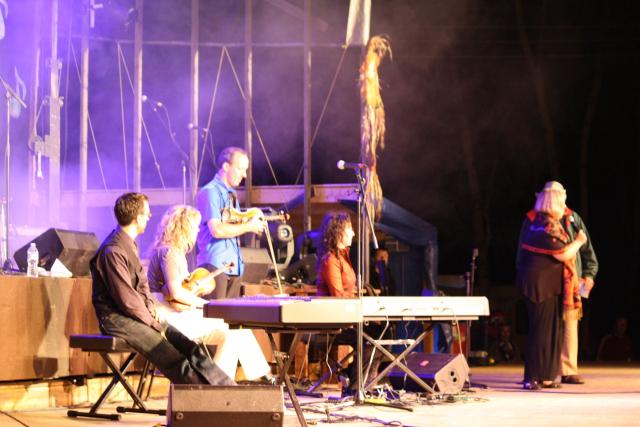 Asham Stomperfest took over Reedy Creek during the September Long Weekend in 2003.
20 years later, festival organizers are looking to put together one more incredible festival before they ride off into the sunset. In talks with Arnold Asham, he believes this is likely the last year of the festival which takes place just 60 minutes away from Dauphin.
The annual family friendly down home music festival features some of the best fiddling, dancing, and jigging from the prairies. This year's event will be the first once since prior to the pandemic and Arnold is looking forward to it happening.
"I am excited, we didn't want COVID to end our reign of hosting this festival," said Asham. "We want to get some closure and we have many people that we want to thank and pay tribute to."
The three-day festival is headlined by the world famous award winning Asham Stompers. Recently, the group performed 21 times in seven days at Folklarama and if you have never seen them before, Asham says you are in for a treat.
"The energy of the dance, the Red River jig captivates the audience," ended Asham. "During my curling career, I haven't got any standing ovations. We have done about 2000 shows with Asham Stompers over the last 20 years and I would say we have received standing ovations after nine of 10 performances."
To order your weekend passes, you can call 204-589-6321.
Details

Contributed by

Darnell Duff
The Manitoba Government and General Employees Union says approximately 1,700 unionized workers at Manitoba Public Insurance will go on strike as of 7:30 Monday morning if a new contract can not be reached before then.
The union officially served strike notice to the crown corporation today after rejecting their latest offer earlier his week.
A strike would affect many MPI services, including its call centres, claim processing, damage estimates, and driver and vehicle licensing.
Meanwhile, voting continues today by the 1,400 unionized workers at Manitoba Liquor Marts on a tentative agreement reached earlier this week.
Voting is scheduled to continue until noon on Sunday, with results expected to be announced Sunday afternoon.
The MGEU says if ratified, the new deal would give a majority of the unionized workers a general wage increase totaling about 12 per cent over four years.
Details

Contributed by

Jeff Henson
The Public Utilities Board in Manitoba has approved two rate hikes over the next seven months.
The independent rate-setting authority has given Manitoba Hydro the green light to hike average electricity rates by one per cent on September 1st and one per cent on April 1st.
Manitoba Hydro had argued it needed two consecutive rate increases of two per cent in the 2023-24 and 2024-25 fiscal years.
A Hydro spokesman says the lower increase means that its ability to address its 24-billion-dollar debt will be reduced
The increase is expected to cost the average customer anywhere from $35-65 more per year, depending on your living situation.
Details

Contributed by

Jeff Henson
Singing, speeches, and the smell of delicious Ukrainian food filled the air to commemorate the 32nd Ukrainian Independence Day.
At 7 p.m., a large gathering filled the space just outside of the city hall.
The evening opened with a prayer in both English and Ukrainian from Father Brent Kuzyk, which was followed by the singing of Ukraine's national anthem.
In an offering of traditional hospitality, a bread-breaking ceremony was held before local dignitaries made their presentations.
Don Tarrant, Christian Laughland & Ernie Sirski
Representatives from the City, Parkland Ukrainian Family Fund, and the local politcal sphere all made passionate speeches in support of Ukraine
The celebrations at city hall wrapped up with some young Ukrainian children presenting some poetry, and the singing of a folk song before evryone headed to Vermillion Park.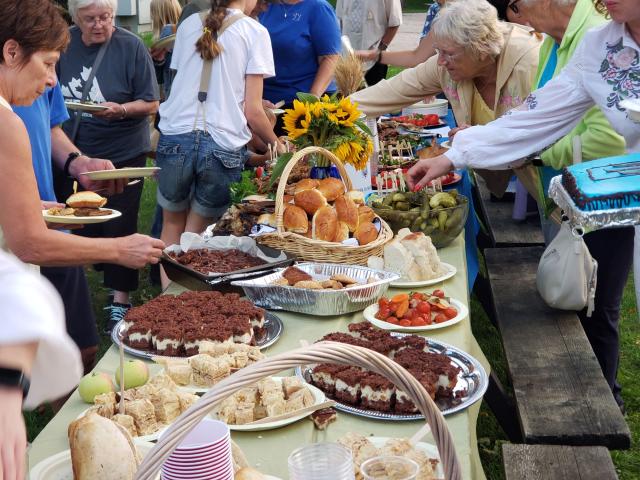 \
A veritbal feast was held in the park to celebrate Ukraine's independance.
a full spread of tradtional dishes were laid out for everyone to enjoy.
As the sunset on the 32nd year of Ukraine's Independance, much food was eaten, the music was turned up, and the community came together in celebration.
Слава Україні!
Details

Contributed by

Michael Brossart