NewsNow
City of Dauphin Crews are currently clearing priority roads and sidewalks which will continue into the evening.
Crews will be clearing Main Street and the downtown business area tonight. They ask that no one park on the roads until they are cleared.
More information can be found here.
Details

Contributed by

Sam Brownell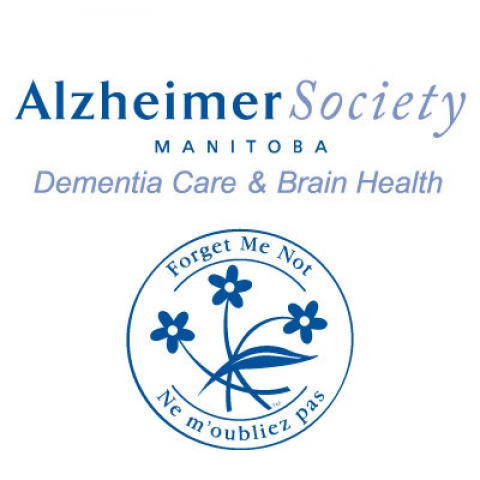 January is Alzheimer's Awareness Month and the Alzheimer's Society of Manitoba is helping raise awareness of Alzheimer's disease and other forms of dementia they cover and where to get the help or resources you may need once you, a family member, or a friend is diagnosed with the disease.
The society says that they are raising awareness of all the resources that they offer including educational services to help residents of the province when they find out a diagnosis has happened.
These resources include:
The society has six regional offices in order to serve the entire province and to help residents avoid having to only travel to Winnipeg for assistance.
Many of the services are now online through zoom and can be found on their website here.
They have recently hired a new regional coordinator for the Parkland whose name is Geoff VanMackelbergh. He can be reached at 204-638-4483 or by e-mail

This email address is being protected from spambots. You need JavaScript enabled to view it.
The Manitoba Alzheimer's Society would like to encourage those who have recently received a diagnosis or had a family member/friend receive one to reach out to them in order to get the help and support they may need from all the different resources they offer.
The society hopes that getting the word out about these services will help end the stigma behind Alzheimer's and the different forms of dementia.
Details

Contributed by

Eric Fawx
The Dauphin Healthcare Auxiliary announced in a news release that they have unanimously voted to dissolve operations after 120 Years. Auxiliary President Sharon Derhousoff talked about how hard the decision was to make.
"It is certainly with mixed emotions that we announce the end of a tremendous chapter of history that involves the Dauphin Health Care Auxiliary. On the one hand, very emotional that the organization realized it could no longer adequately support the acts of charity and kindness it has been known for over generations. On the other hand, we celebrate a legacy of so many positive accomplishments and cherish those memories and we do so with tremendous pride and a smile"
The decision ultimately came because of difficulty to fundraise over the past few years and an aging membership with a lack of new members. It has been known for several months that this was going to be the outcome, but Derhousoff says there were some things that had to be taken care of first.
"We've had to notify groups and organizations regarding some of the initiatives we had on the go. Some of these include the closure of the Hospital Gift Shop; advising the Mountain View School Division that there would no longer be a student bursary as well as advising the DRHC that the Auxiliary would no longer be participating in the Meals on Wheels program. We also had some contracts on vending machines to wind down. Plus, of course, we needed to do official accounting to properly close our books."
As a final act of generosity, the Auxiliary will be splitting its remaining funds between the Dauphin Regional Health Centre and the Dauphin Personal Care Home.
Details

Contributed by

Sam Brownell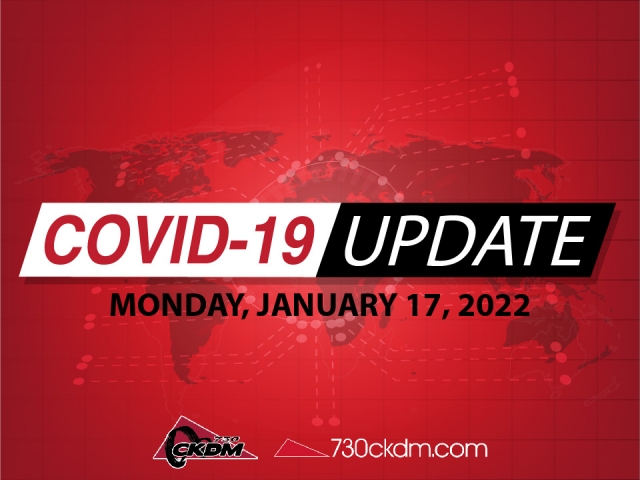 Public Health officials identified 717 new cases of COVID-19 in Manitoba today.
*Dauphin now has 124 active cases of COVID-19*
The test positivity rate has decreased to 34.5% provincially.
The case breakdown for today's numbers are:
111 in the Prairie Mountain Health Region.
59 in the Interlake/Eastern Health Region.
88 are in the Northern Health Region.
84 are in the Southern Health Region.
375 are in the Winnipeg Health Region.
The numbers of active cases in other Prairie Mountain Health districts are:
Riding Mountain (53), Swan River (70), Duck Mountain (45), Porcupine Mountain (98), Agassiz Mountain (174), Asessippi (235), Little Saskatchewan (188), Whitemud (235). Brandon has 2,191 active cases.
In the Interlake, the Eriksdale/Ashern health district has 99 active cases. The Fisher/Peguis district has 287 active cases.
There are 39,961 active COVID-19 cases in the province.
569 Manitobans are hospitalized with active COVID-19.
45 Manitobans are in intensive care units with active COVID-19.
For more information check out the provincial dashboard here.
Details

Contributed by

Sam Brownell
Health Canada has approved the use of Pfizer's anti-viral treatment, Paxlovid. The prescription-only pill can be given to people 18 and older who have tested positive and are viewed as high risk of having severe outcomes.
There are very specific instructions from Health Canada on who the treatment can be given to, and when. In Pfizer's randomized study of over 380 patients, the pill proved to reduce the risk of hospitalization and death by 89% in the group that received the pill within three days of showing symptoms.
With thousands of people hospitalized across the country and over 1000 in ICUs, this treatment could significantly reduce the strain on the healthcare system. More information about the approval of the treatment is expected in a press conference today.
Details

Contributed by

Sam Brownell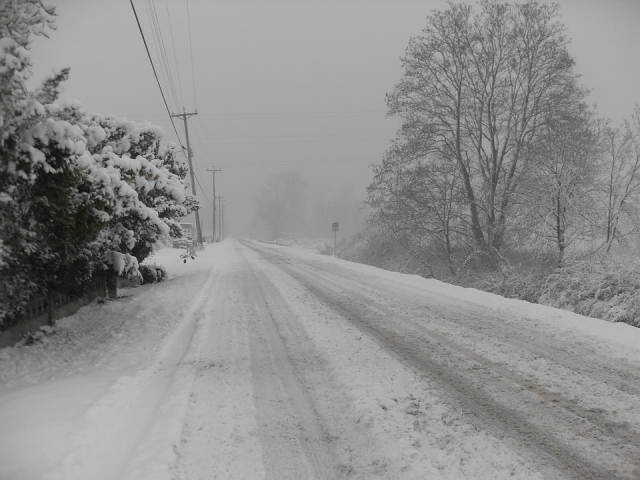 Heavy snowfall is currently heading through Saskatchewan and is expected to hit southern Manitoba tonight.

10 to 15 cm in total is expected over most of the region. However, communities in the Manitoba Parklands could see total local accumulations approach or exceed the 20 cm mark by the time this system moves on.

The bulk of the snow will begin to taper off during the pre-dawn hours Tuesday morning in eastern Saskatchewan, and lessen over western Manitoba later Tuesday morning, with the Red River Valley and points east following Tuesday afternoon.
Details

Contributed by

Darnell Duff
Manitoba-made Crown Royal has been named Canada's best whisky and Canadian Whisky of the Year at the 2022 Canadian Whisky Awards.
A panel of nine experts gave the awards to the brand's Noble Collection Winter Wheat at the 12th annual event.
Crown Royal is distilled on a 145-hectare property along the shores of Lake Winnipeg in Gimli.
Details

Contributed by

Darnell Duff
Today the Parkland Humane Society received a big donation of dog food from Brian Onofreichuk who donated it in memory of his late friend Adrian Gulay who was an RCMP officer that tragically took his own life in 2014.
Gulay was a huge dog lover who made sure to keep bags of food in his cruiser while on patrol to feed any hungry dogs he encountered while on his patrols. His friends started collecting dog food in order to donate to animal shelters all over in his memory.
Onofreichuk and other friends collected over 700 pounds of food in memory of Gulay last year to donate to animal shelters including the Parkland Humane Society.
The donation to the Parkland Humane Society this year was over 4200 pounds of dog food that will help the PHS feed the dogs in their care, foster-care as well as many more dogs that are malnourished and starving throughout the Parkland area.
Details

Contributed by

Eric Fawx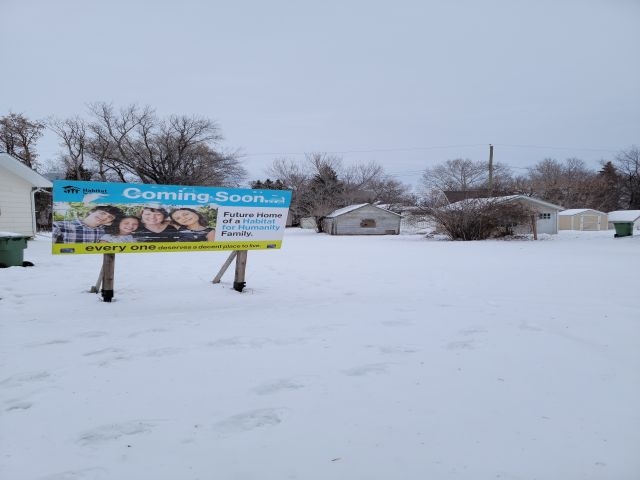 The Dauphin Chapter of Habitat for Humanity announced this week two separate initiatives that the public can take part in to help raise funds for the local build this year.
The first initiative is the Meaning of Home contest that is now open. The contest is a national writing contest for students from grades 4,5 and 6 nationwide.

The contest will award $10 to the local chapter of Habitat for Humanity for every entry that is sent in.
This contest is open until February 18 and there will be a total of 12 prizes handed out once the contest closes and judging of the entries takes place.
There will be three grand prize winners which will each have a donation of $30,000 sent to their local chapter of Habitat along with nine runner-up prizes that will each see donations of $10,000 each sent to their local chapter.
Teachers and parents can upload entries for this contest and get more info here.
The second initiative is the Community Youth Innovators Program which is put on by Volunteer Manitoba. This program is open to youth aged 18-29 who are looking at helping out their communities.

The program consists of 3 steps:

Learning new skills in leadership, volunteer management, program planning and budgeting
Create your project that you will work on with the help of Volunteer Manitoba and mentors from your organization as you work on the community projects with your selected organization.
Reflecting on how the project went with some evaluation tools that will help youth reflect and review their individual projects to make sure they are effective and efficient.
This program offers a budget of $2500 to $5000 to assist with your project depending on the size of the project.
Youth can get all the info about this program here.
The Dauphin Chapter of Habitat for Humanity is always willing to offer any help they can with answering questions about these projects and you can find them on Facebook or send an e-mail to Mariann Harvey at This email address is being protected from spambots. You need JavaScript enabled to view it.
Details

Contributed by

Eric Fawx
The Manitoba government is changing how residents can book campgrounds online this year in order to help avoid long waits for booking online as well as being out of luck for a spot altogether.
Starting this year anyone who wants to book cabins or yurts at Provincial Parks will only be able to make two reservations at a time instead of the usual three bookings and the maximum stay for anyone booking them will go down to seven nights from 14.
The effort by the province is an attempt to help cut down the number of times the system crashes when there is a large number of booking requests at the same time. In order to help prevent this from happening there will now be five different reservation days up from the usual three for different parks and types of bookings.
Conservation Minister Sarah Guillemard said in a press release Friday that the province will upgrade their computer servers this year and they aim to have completely new software in 2023.
Details

Contributed by

Eric Fawx
An RCMP officer has been charged with careless driving after a crash on Highway 16 near Minnedosa in September. The Independent Investigation Unit, which is responsible for investigating all serious incidents involving on and off-duty police in the province, released the results of their investigation today.
The officer was parked on the shoulder of Highway 16 when they pulled an illegal u-turn to pursue a speeding vehicle in the other direction and cause an accident. The officer and both the people in the car that hit the cruiser were brought to the Brandon Health Centre.
The IIU will not make any further comments as the incident is now before the courts.
Details

Contributed by

Sam Brownell