NewsNow
COVID testing sites in the Prairie Mountain Health region will be closed on Canada Day.
The testing sites in Dauphin, Swan River, and Brandon will be closed on Wednesday, July 1st, but will reopen on Thursday, July 2nd.
If you're experiencing minor symptoms, it's recommended you stay at home and self-isolate until the site reopens Thursday.
If you're having more serious symptoms with shortness of breath or difficulty breathing, you are advised to go to the nearest Emergency Department.
Dauphin's site is located at the Community Health Services Building Parking Lot. It is open Monday to Friday from 10 a.m. until 2 p.m.
A referral is no longer needed to go to any COVID-19 testing site.
Details

Contributed by

Tess Kovach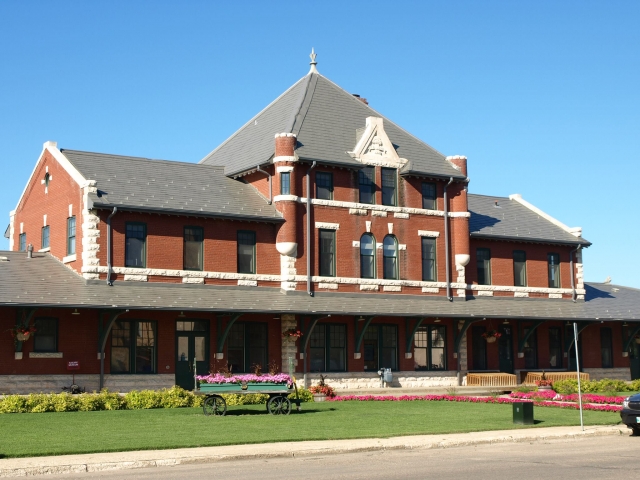 One of the most iconic buildings in the City of Sunshine will be reopening on Canada Day.
The Dauphin Rail Museum is celebrating its grand reopening July 1st from 11 a.m. to 3 p.m., with live music, food, and ice cream.
Ed Stozek and Dauphin Legion Pipe Band will be handling the tunes, and C&D Snack Shack's food truck will be on hand serving up the food.
With the province relaxing public restrictions, the Museum is now able to open, but will be taking safety measures like limiting the number of people inside at one time.
Details

Contributed by

Matt Hamel
This afternoon we're expecting Manitoba's Education Minister to reveal the plan for reopening schools in the fall.
Kelvin Goertzen will be alongside chief public health officer Dr. Brent Roussin at 1 p.m. for the announcement.
Earlier this week, Goertzen revealed students would be returning to class on September 8.
Schools were closed on March 23 as a COVID-related precaution, but were cleared to open earlier this month for limited activities, like one-on-one assessment.
Details

Contributed by

Matt Hamel
The province has released a specialty license plate that will support childhood cancer research.
The plate is now available from Manitoba Public Insurance (MPI) and features a gold "Cure Childhood Cancer" slogan as well as the cancer awareness ribbon.
Each plate costs $70, with $30 from every plate going towards the Madox's Warriors Foundation – a not-for-profit charity that raises awareness and funds towards cancer research.
Details

Contributed by

Tess Kovach
A Brandon restaurant has been fined for violating public health orders.
Lee's Buffet in Brandon is facing a $2,542 ticket, and was shut down on June 6th – but is now open.
Back on May 15th, another organization in Brandon was fined — the Daughter On Call home care in Brandon was issued a $2,542 ticket for failing to take precautions to minimize the spread of COVID-19.
For a full list of Manitoba businesses that received fines for public health violations, click here.
Manitoba moved into Phase Three of reopening the economy on June 21st, and restaurants can now operate at full capacity as long as there's 2 meters of space between guests.
For more details about Phase Three, click here.
Details

Contributed by

Tess Kovach
One new case of COVID-19 has been identified by public health officials.
The total number of cases in Manitoba has increased to 315.
Today's case is a man in his 30's in Winnipeg.
There is no one in the hospital and the number of deaths remains at 7.
There are 15 active cases at this time, and 293 people have recovered.
Manitobans are being reminded to follow public health guidelines and to physical distance over the Canada Day weekend.
For more information, go to manitoba.ca/covid19.
Details

Contributed by

Tess Kovach
Tomorrow's the day! The Dauphin Public Library will start to allow limited public browsing.
Parkland Regional Library Director Alison Moss looks forward to it.
"It feels great. It's been a long and unprecedented journey to get here, so I think we're all a little nervous, but I think the whole world's probably a little nervous and we're just doing our best to figure out how to do this at this point in history."
Like other businesses, the library has restrictions in place to keep the visitors safe. A maximum of 10 people are allowed in at a time, those entering must sanitize their hands and confirm that they have no Covid-19 symptoms, a 30-minute stay will apply to all patrons, and everyone must practice physical distancing.
Following the successful first phase that featured the curbside pick-up, this second phase focuses on quick trips into the library for books.
"Coming soon, we will be reopening computers, but we're just letting ourselves get our feet under ourselves for this point. I'm hoping that this summer, we know we have some summer reading clubs for the kids that will be online, TD Summer Reading Club, and then we'll probably be doing some outdoor reading time. We're kinda learning as we go, so I think one of the biggest things that is on pause is our Third Thursday Music Nights. I can't wait til we can bring everybody back and have a big crowd and join together to listen to music."
Even though you can now enter the library, Moss says the curbside pick-up will continue.
"There could be folks out there in our community that aren't ready to come back in and browse the shelves. So, we'll continue offering curbside pick-up."
Moss adds that for the next little while library hours will be restricted, Monday to Thursday from 12-7, Friday from 12-5:30, and Saturday from 12-4. In the mornings, staff will be at the library and you can call (204) 638-6410 to order books for pick-up.
Around the Parkland some libraries have already opened, while others are opening later this week or next week. If you'd like to contact your local library to find out if they're open, the Parkland Regional Library website has all the contact information.
Details

Contributed by

Isaac Wihak
Changes are coming to the garbage and recycling pick-up in Dauphin next week.
There won't be pick-up on Wednesday, July 1st due to Canada Day.
The schedule for the week of June 29th will continue as follows:
Monday, June 29th - Day 1
Tuesday, June 30th - Day 2
Wednesday, July 1st - No Pick-up
Thursday, July 2nd - Day 3
Friday, July 3rd - Day 4
Regular collection days will resume the week of July 6th. For more information, call 204-622-3200 or visit the City of Dauphin website.
Details

Contributed by

Tess Kovach
A business in Dauphin is celebrating its one year anniversary on Friday.
Callan Michaluk opened up Cloud Nine Canna Supplies on Memorial Blvd. a year ago, and says the first year has been great.
"We've gotten lots of support from the community. We have lots of awesome customers and have met lots of great people. I'm very thankful for the last year and I hope that we can continue to do more cool stuff In the future."
Callan adds that dealing with COVID-19 has been challenging, but for now it's business as usual.
"Being a business and having to deal with COVID has definitely been interesting, but we managed to pull through it and we're still here so we'll carry on."
To celebrate the anniversary, Cloud Nine is holding storewide sales and also has a prize package to give away.
Details

Contributed by

Tess Kovach
An event will be held on Friday to honour the contributions of one man to his community.
Accent Chartered Professional Accountants will officially name their office in Dauphin "The Allard Building".
Managing Partner Howard Wirch says the idea to pay George this tribute has been in the works for a number of years.
"We wanted to honour his legacy to the firm in a way that would be permanent. So an idea came out of a brainstorming session with our team here at Accent, to honour him by putting his name on the building, and calling it The Allard Building," he said.
Wirch says it will be a brief and relatively small event at 4 p.m. on Friday, June 26, and held outside to promote safe physical distancing.
"George has had an impact on many many people in this community for a number of years. We thought it would be quite appropriate to honour his years of service to the community, and to our office specifically, by doing this," Wirch said.
George will be on hand Friday alongside his closest friends and family — including long time friend Mayor Allen Dowhan -- for the dedication and official naming of the building.
Details

Contributed by

Matt Hamel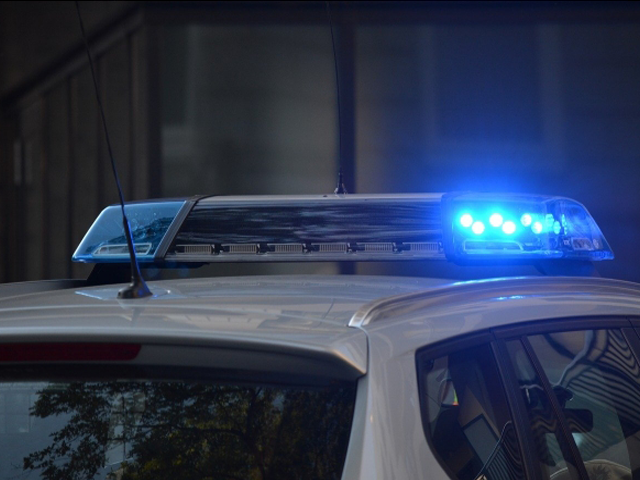 An investigation by Manitoba First Nations Police Service (MFNPS) has led to several charges related to the sexual abuse of children.
MFNPS officers were notified of the alleged abuse by Sandy Bay Child and Family Services.
The case involves two child victims and several suspects. The allegations were disclosed to have happened in Sandy Bay First Nation between 2014 and 2020.
As a result of the investigation, MFNPS arrested a total of 7 people, some adults and some youths. A total of 44 Criminal Code charges have been laid.
The victims have been placed outside of the community with the assistance of Sandy Bay Child and Family Services.
No names will be released to protect the identity of the victims.
All suspects have been released from custody and have been ordered to appear in court at a later date.
The investigation is ongoing.
Details

Contributed by

Matt Hamel