NewsNow
The City of Dauphin will be issuing a test alert on Wednesday, October 7th at 10:30 a.m. through their Stay Connected Emergency Alert System.
Stay Connected is a communication tool that allows the city to send out mass messages through text, email, and voice messages, to notify residents of emergency situations.
The city is advising that this is only a test alert.
If you don't get the alert or want to sign up for the program, call City Hall at 204-622-3200 or click here.
Details

Contributed by

Tess Kovach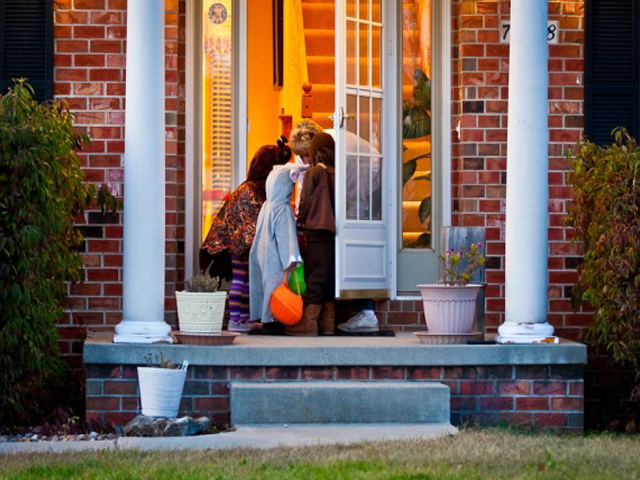 In a national poll recently conducted by Leger, 40% of Canadians say they will have to change their plans for Thanksgiving this year. Another 40% of Canadians say they will not.
As for Halloween, about half (52%) of Canadians say they are keeping their kids home this year, while 48% are okay with their children trick or treating.
When it comes to who will be handing out candy this year, only 27% of Canadians said they will be participating.
Almost half of the survey respondents say they are not handing out candy this year, that's up from the 24% who do not hand out candy on a typical year.
Overall, when asked whether or not the government should cancel the holiday this year, answers are about even. 48% of Canadians believe that traditional Halloween celebrations should be off the table completely, whereas 52% would like to see the holiday continue.
Details

Contributed by

Tess Kovach
To recognize the important role that farmers have in our community, MR Mikes Steakhouse Casual in Dauphin is offering a new promotion.
General manager Katey Mowat says the new "Harvest Wind-Up Steak Dinner" promotion will select one lucky farmer, and three friends, for a free in-house dinner.
Similar to their recent "Meals in the Fields" promotion, the restaurant will be asking their followers on Facebook to nominate a farmer in the comment section.
"I think we just wanted to highlight what makes the community go-round — as far as farmers and the people who help them in their everyday runnings," says Mowat.
A winner will be chosen at random and announced leading up to the Harvest Wind-Up Steak Dinner, served on Tuesday, October 20th.
For more details and to nominate a farmer -- starting Wednesday, October 7 -- visit the MR Mikes Dauphin Facebook page.
Details

Contributed by

Matt Hamel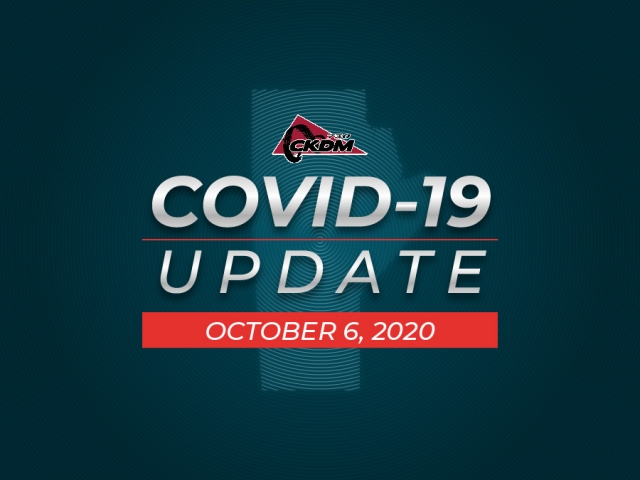 Today the province has announced its 24th death due to COVID-19, along with 56 new cases.
Manitoba's most recent death is a woman in her 70's from the Prairie Mountain Health region.
One of today's new cases is in Prairie Mountain Health, 2 are in the Southern Health–Santé Sud health region, 22 are in the Interlake-Eastern health region, and 31 are in the Winnipeg health region.
Manitoba now has 2,246 total cases, 781 are active.
There are 28 people in hospital, and 7 in intensive care.
There's also been a possible exposure on a Mahihkan Bus Line on October 1st at 11 a.m., from Winnipeg to Portage la Prairie, Dauphin, Swan River, Mafeking, and The Pas.
Anyone that was on that bus on October 1st should self-monitor for symptoms, and seek out testing if symptoms do develop.
Starting tomorrow, masks will be required in all Manitoba doctor's offices.
For up-to-date information about COVID-19, click here.
Details

Contributed by

Tess Kovach
Today the Manitoba Metis Federation (MMF) and Northwest Metis Council (NWMC) turned the sod on the Michif Children's Place.
MMF President David Chartrand says the daycare will create 20 to 30 jobs, and there'll be enough space for 40 to 50 kids.
"The Metis, of course, is our priority, but it's going to be open to all citizens to utilize the daycare centre here."
The MMF's 1.4 million dollar project is projected to be completed by next fall.
Chartrand doesn't anticipate much disruption to traffic on Main Street until the construction reaches the front of the building towards completion. At that point, he says one lane of Main St. might need to be blocked off.
The daycare is located on the corner of Main St. and 6th Ave. SW right next to Whitmore School.
Details

Contributed by

Isaac Wihak
A man from Sandy Bay First Nation is facing weapons charges after police say he rammed their vehicle with his car during a pursuit.
On Saturday, October 3, a Manitoba First Nations Police Service (MFNPS) K-9 unit was on patrol in Sandy Bay First Nation and noticed a small car travelling at a high rate of speed.
A traffic stop was initially unsuccessful as the suspect vehicle refused to stop, leading to a pursuit lasting about 30 minutes.
According to MFNPS, the suspect rammed a marked police vehicle during the pursuit in an attempt to escape. The police vehicle sustained minor damage and the officer was uninjured.
The suspect attempted to flee on foot but was apprehended by police K-9 CETO.
Upon arrest, a search of the vehicle recovered ammunition, a magazine for a rifle, a prohibited firearm, and a non-restricted firearm.
30-year-old Lindsey Daniel Houle from Sandy Bay First Nation has been charged. He faces the following offences:
▪ Assault on Police Officer with a weapon
▪ Possession of a firearm in a motor vehicle
▪ Unauthorized Possession of a firearm
▪ Unsafe storage of a firearm
▪ Possession of a prohibited firearm with ammunition ▪ Possession of a firearm contrary to an order
▪ Possession of a firearm when knowing unauthorized ▪ Fail to comply with a release order
▪ Dangerous Operation of a motor vehicle
▪ Resist arrest
▪ Flight from Police
First Nations police say the accused was held in custody and will be appearing in court at a later date.
Details

Contributed by

Matt Hamel
"Are you struggling with a conversation that's too difficult to have, but too important to avoid?"
That's the website tagline of a new mediation business in Dauphin.
Second Story Mediation, based out of The Hub at 512 Main St, was started by former Dauphin judge Christine Harapiak and former Parkland Regional Library director Jean-Louis Guillas.
Harapiak says they are a general mediation practice.
"Mediation is a very flexible process that can apply to a lot of interpersonal conflicts. So, landlord-tenant, family conflicts, elder care, so it's pretty general that way. Mediation is a voluntary, confidential process where a third-party facilitates conversations or negotiations between people."
Harapiak is a mediator, which is something she's been interested in since learning about it in law school 20 years ago. She took a 22-day program to get a certificate for conflict resolution with an emphasis in mediation.
Harapiak says there's more to the business than just mediation.
"There's mediation, and there's also an education aspect to it. We're going to develop some conflict resolution workshops for local youth to deliver over the winter. We just felt pretty strongly that so many things had been cancelled and conflict resolution skills are such an important life skill that this is something we could offer to the community over the winter."
Guillas is also an educator with Second Story Mediation, he has years of teaching experience from his time at the University of Manitoba, Red River College, and Assiniboine Community College.
Harapiak says they've received good feedback from the community so far and they have an online presence with their website and Instagram.
"The tagline on the website is, are you struggling with a conversation that's too difficult to have, but too important to avoid? And I think people who hear that start to understand, you know, in their own lives where this might fit in. There's interpersonal conflict that we struggle with all the time, some of those conversations we can walk away from, but some of those relationships are so important that having a third party come in and help get you past that place you're stuck at could be really useful."
If you would like to get in contact with Second Story Mediation, you can do so on their website or by calling (204) 621-7761.
Details

Contributed by

Isaac Wihak
Manitoba added 51 new cases of COVID-19 on Monday, none of which were in Prairie Mountain Health.
Today's data shows:
• one case in the Northern health region;
• three cases in the Southern Health–Santé Sud health region; and
• 12 cases in the Interlake–Eastern health region;
• 35 cases in the Winnipeg health region.
The province's case total is now 2,191.
A new case in the Dauphin health district announced on Friday by public health officials has since been taken off the list. In Monday's 1 o'clock press conference with the Health Minister and chief provincial public health officer, Dr. Brent Roussin was unable to offer specifics, but explained there are a few possibilities for why this happens.
One possibility is that a person may not be a resident of that health district, and so the case is removed and updated to another district where they currently reside. Roussin says another possibility is a false positive test.
"Sometimes we have probable cases that are symptomatic and a close contact to another case that we just declare as a case, pending lab results, and if the lab result comes back negative then sometimes they'll be removed."
There are 739 active cases in Manitoba, with 1,429 people listed as recovered, and 23 deaths related to COVID-19.
There are 23 people in hospital and six people in intensive care.
Some new health orders are going into effect for restaurants in the Winnipeg region, which go into effect for licensed premises in the capital area on Wednesday, October 7.
The following orders will go into effect for Winnipeg on Wednesday:
• No sale or service of liquor may take place in licensed premises between 10 p.m. and 9 a.m.
• The operator of the licensed premises must ensure that all members of the public vacate the licensed premises by 11 p.m.
• Licensed premises must be closed for dine-in services between 11 p.m. and 6 a.m.
• Staff must obtain contact information in writing from at least one person in each party attending the licensed premises and the licensee must retain this information for 21 days, after which it must be destroyed.
• The order does not prevent food from being sold from licensed premises after 11 p.m. for delivery or take-out.
• These orders impact the Winnipeg Metropolitan Region currently under orange and do not apply to liquor retail.
For up-to-date information on COVID-19 in Manitoba, click here.
Details

Contributed by

Matt Hamel
Canadians can start applying some new COVID-19 relief programs starting today.
One of the new programs will provide up to $1,000 over a two week period for those who miss work because they contract the virus, or who are required to self-isolate.
The federal government estimates about 4.4 million Canadians will apply for the new sick leave benefit.
Canadians can also start applying for the caregiver benefit — which includes $500 per week for up to 26 weeks — for caregivers who have to miss more than half a week of work because they have to care for someone.
That can include looking after a child with COVID-19 who is unable to attend school.
Details

Contributed by

Matt Hamel
RCMP from Swan River responded to a damage report in Durban, a town southwest of Swan River.
The owner of a property on 1st St. E in the town told RCMP he had recently purchased the property and when he attended the property he noticed the grass and trees had been cut down.
He believes it happened between September 28th and October 3rd.
The RCMP asks anyone with information to call the Swan River RCMP at 204-734-4686.
Details

Contributed by

Isaac Wihak
The Winnipegosis grain elevator was built in 1950, and it seems like 2020 could be the year we say goodbye to the local landmark.
That's what we're hearing from Dr. Gordon Goldsborough, President of the Manitoba Historical Society.
Goldsborough writes a weekly column about grain elevators, and says one of his sources recently informed him that the Winnipegosis grain elevator could be demolished this autumn.
"So I wrote back to them and said, 'thank you very much, I'm pleased to have that information,' and then about an hour or two later I get another email saying 'oops, we weren't supposed to tell anybody'."
The president of the Manitoba Historical Society (MHS) says these older grain elevators are quite significant to folks living in Prairie communities — often having been around for most, if not all, of their lives.
The MHS estimates there are 130 grain elevators left in Manitoba, down from over 700 that used to be in province. Goldsborough adds that of the remaining 130 or so elevators, "we estimate that about half of them are unused. In other words, they're standing there but it's likely that in the near term they're going to be gone too."
"People often don't appreciate what they have until it's gone … they're seeing all these elevators coming down and suddenly it's starting to hit them that the Prairies are changing, I mean, the nature of agriculture is changing."
According to the MHS, Manitoba is home to the oldest grain elevator in all of Canada — built in 1897, not far from Melita — which is rapidly deteriorating. Goldsborough says he is worried about its fate, and would like to see it preserved.

"A Bit Of A Surprise"
This speculation about the impending demolition of the Winnipegosis grain elevator comes as a bit of a surprise to the MHS, who for the past few years have been putting together a list of the 'Top 10 buildings at risk' around the province.
The elevator in Winnipegosis has not been featured on that list.
The MHS president and head researcher adds "we didn't think it was likely to be demolished this soon. Unfortunately, I guess it's a bit of a surprise."
The Winnipegosis grain elevator is privately owned, and municipal staff were unable to confirm if, or when, the grain elevator will be demolished.
Details

Contributed by

Matt Hamel