News Now
Following yesterday's release of the provincial budget, Official Opposition leader Wab Kinew says he's concerned with two things in particular.
"This budget is going to put our healthcare system on life-support during a pandemic. At a time when many Manitobans are worried about their financial security, the province is also cutting a lot of the programs that help our families keep their heads above water. Those are the two areas that I'm most concerned about."

"When I'm looking at the response for COVID-19, it's just not enough. There's not enough here for nursing and ICU beds and all the things we know that we'll need."
When it comes to Dauphin in particular, Kinew took note of the $6.8 million dollars cut from the corrections budget.
"So now, you see why they've closed the Dauphin Jail. This is just about saving money. When people from Dauphin look at this budget, it's your community that's paying."
Kinew said he wishes the government's budget would have covered fees for parents that have to pull their kids out of daycare.
"I'd also look for a top-up to people's wages. Let's say you have to go on EI, you're going to lose a big chunk of your wages. I think now is an appropriate time for the government to step in and help make up some of that difference."

"I think we all have to stick together as Manitobans with this COVID-19 pandemic. I thank everyone working at the hospital in Dauphin and the clinic to keep everyone healthy and safe. I think we need to call on the government to do more. To fund healthcare and provide financial security. We really do need to have each others back right now."
Speaking on Manitoba's state of emergency, Kinew sees it as an important step and hopes everyone respects the directions of the public health experts.
Details

Contributed by

Matt Hamel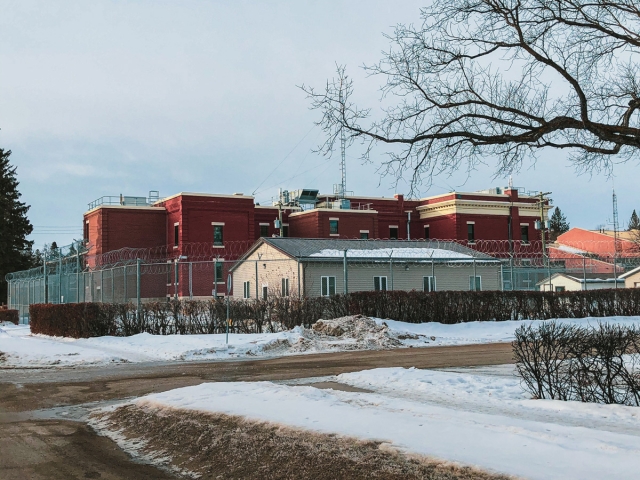 With growing cancellations and restrictions from the coronavirus, CKDM wanted to know how the Dauphin Correctional Center closure was being affected.
Co-founder of the Dauphin Correctional Coalition Group, Larry Budzinski says that with increasing COVID-19 concerns, moving inmates to other facilities is a risky decision.
"Right now, our biggest concern is that with COVID, if you're going to move the prisoners into other already overcrowded jails, you're really creating a dangerous situation. So we've asked the minister to respond to that."
The coalition is avoiding any public gatherings and has been holding their meetings online.
Budzinski confirms the group has not stopped their efforts to reverse the closure.
"We've had some time to research ideas; we have some press releases we're working on."
He added that the timeline of the closure is unclear, and no announcements to delay the closure have been made.
Details

Contributed by

Tess Kovach
Earlier this week, Canada's big six banks said they're ready to help customers affected by COVID-19 which included a deferral of loan payments on a case-by-case basis.
Following that lead, Manitoba's Credit Unions have now followed suit, one of which is Fusion Credit Union in Dauphin.
"Manitoba's Credit Unions are really stepping up, we have always stood behind our members," said Ron Hedley, CEO of Fusion Credit Union. "We're going to do whatever we can to support our members, whether it's commercial, consumer, or agriculture."
Manitoba Credit Unions will look to provide its members with deferral payments of principal and interest on their mortgages for up to six months, on a case-by-case basis.
If you're in need of financial help during the growing concern of COVID-19 pandemic, Ron urges you to get in touch with your Credit Union for more information to see what options may be available to you.
"Credit Unions have a long history of helping its members," concluded Hedley. "Especially in a time of need. We'll be there and you can guarantee that."
Details

Contributed by

Darnell Duff
Many aspects of life in the Parkland have been temporarily disrupted, and that includes our ability to congregate at places of worship.
The chief provincial public health officer made it very clear: social distancing guidelines apply to all gatherings outside of your home, including "faith-based" gatherings.
Community Minister at the Church of Christ Dauphin, Wayne Olsen, tells CKDM churches will be finding other ways to deliver their services.
"Many will be doing online services for their members, just to encourage them while we are under these social distancing regulations. A lot of congregations are not meeting at this time."
The details are still being worked out, but Father Olsen says there are several online-options for worshippers.
"A lot of congregations are using Zoom so people can sign in to watch what's going on. Others have Facebook groups so they can go online and join their group to meet that way. Some might even Skype their services to people. I don't know all the ways of doing that, but I know that's what they are preparing to do."
The Church of Christ Dauphin is also looking for ways the community can continue to deliver much needed food-assistance programs.
"We are still trying to make arrangements with the schools to feed the kids. If anyone would like to help, we may need a few drivers. If people want to help out with providing some of those meals, they can make a donation to Parkland Crossing and we can make these things happen."
Here's a list of church closures we know so far:
St. Viator's Roman Catholic Church Sunday and weekday masses are suspended until after April 26th
The South Parkland Parish Anglican Churches in Dauphin, Gilbert Plains, Grandview, and McCreary have suspended their services until further notice.
The Dauphin First United Church, and the Church of Christ Dauphin will also be suspending service.
The Ukrainian Catholic Church of the Resurrection in Dauphin has cancelled all services until further notice and is closed to the public for the time being.
Details

Contributed by

Matt Hamel
Manitoba Premier Brian Pallister declared aprovince-wide state of emergency this morning.
It will be in effect for 30 days. Towards the end of that period, it will be determined if that timeframe needs to be extended.
That means the government will have greater authority to take actions that reduce the spread of COVID-19.
Pallister says the decision was not made lightly.
"We must continue to use every tool available to 'flatten the curve and reduce the spread of COVID-19 on our communities and our health-care system."
Chief Public Health Officer Dr. Brent Roussin says that effective 4 pm today, and for the next 30 days, gatherings cannot be more than 50 people including faith-based gatherings, weddings, and funerals. This doesn't apply to health care facilities.
Food stores, grocery stores, shopping centres, gas stations, and pharmacies remain open but must ensure a separation of 2 metres between patrons.
Restaurants and bars can have a maximum of half-capacity, or 50 people, whichever is lower.
Pallister says he has not heard any reports of Manitoba businesses disobeying the directions of the provincial health authority.
Dr. Roussin has ordered the immediate closure of gyms, fitness centres and bingo halls.
"With this declaration, the biggest roles for all Manitobans to play right now, is to protect yourself, your family, your friends and your community. I cannot emphasize this enough – this is the time for action. We must change our day-to-day lives, and think about your role in protecting ourselves and all Manitobans."
The Families Minister Heather Stefanson also announced a $27.6 million investment to help provide child care to essential front-line workers as they support the province's COVID-19 response.
At this time the number of COVID-19 cases in Manitoba remains at 17.
Any person concerned about their exposure to or risk of having COVID-19 should call Health Links–Info Santé at 204-788-8200 or toll-free at 1-888-315-9257 before arriving at a testing site.
For more information and to access the online screening tool for COVID-19, visit www.manitoba.ca/coivd19.
Details

Contributed by

Matt Hamel
A Brandon Police investigation into a shooting that happened on February 26th led police to separate incidents involving some of the same individuals.
The first incident occurred several days before the shooting. Two male suspects broke into an apartment, on the 300 block of 6th street, and confronted the homeowner and several guests with a knife and handgun. The female homeowner knew the suspects, who forced her to leave with them, threatening to harm everyone else present if she didn't comply. The suspects took the victim to another residence where they assaulted her and threatened to shoot her if she tried to leave. She was able to leave the residence the next morning.
In the early morning hours of February 26th, one of the same suspects, a 25-year-old male, returned to the apartment with a taser. The suspect once again threatened the homeowner that if she didn't leave, he would harm her and the others in the residence. She left with the suspect but was able to break free and run away. After the escape, the 25-year-old male returned to the residence with three different male suspects. They broke into a separate apartment in the same building of the 300 block of 6th street. The suspects were all armed, one had a sawed-off shotgun, another had a machete, the third was wearing a ski mask and had a taser, and the final suspect was armed with a baton. A struggle ensued and one of the two male victims was shot before he was able to escape. Following the shooting, the suspects fled the apartment.
On March 4th, the same female victim was at another residence in Brandon with friends. The same 25-year-old suspect along with another male suspect entered the residence, carrying handguns. The suspects threatened everyone present and again forced the victim to leave. She was taken to a rural residence and the next day brought back to Brandon to another residence before finally being allowed to leave.
On March 15th, police arrested the 25-year-old male suspect and another male suspect. Upon their arrest, police located a loaded CO2 handgun. The two men have been held in custody at the Brandon Correctional Centre since the arrest and have appeared in court on several charges.
Police obtained three separate search warrants on March 18th, 1000 block of 10th street, a residence in the 600 block of 16th street, and a rural residence. Three individuals were arrested as a result of the searches.
In total, police seized cash, four rifles, one loaded shotgun, about 100 rounds of various ammo, 0.6kg of cocaine, 2kg of benzocaine, two air rifles, one CO2 handgun, and bear mace.
The 5 men arrested face the following charges.
The 25-year-old male who was involved in each incident has been charged with 29 counts, which include a variety of weapons and firearms-related offences, in addition, to break and enter and commit, discharge a firearm to endanger life, forcible confinement, and assault cause bodily harm.
A 21-year-old male suspect has been charged with 13 counts, which include a variety of weapons and firearm-related offences in addition to Break and Enter and Commit.
A 26-year-old male suspect has been charged with 14 counts, which include a variety of weapons and firearm-related offences, in addition, to break and enter and commit.
A 22-year-old male suspect has been charged with 14 counts, which include a variety of weapons and firearm-related offences, in addition, to break and enter and commit, possession for trafficking cocaine, and possession of property obtained by crime.
A 40-year-old male has been charged with 12 counts, which include a variety of weapons and firearm-related offences, and forcible confinement.
Details

Contributed by

Isaac Wihak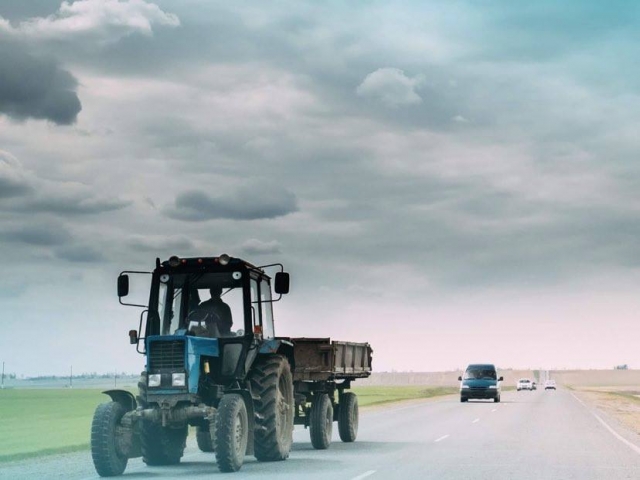 Many services are seeing changes, and now Manitoba Public Insurance is allowing transactions to be done by phone, or directly with MPI's Contact Centre.
The following services will be available:
∙ New registration and policy application
∙ Renewal of an expiring/expired driver's license
∙ Reapplication of a lapsed driver's license
∙ Manual reassessment of an active or lapsed driver's license
∙ Driver's license replacement
∙ Basic ID card replacement (with no information changes)
∙ Vehicle insurance coverage renewal, reassessment, reactivation, reapplication
∙ Transfer of policy
∙ Payment
Customers are encouraged to call their Autopac agent or MPI`s Contact Center at 204-985-7000 or 1-800-665-2310.
Details

Contributed by

Tess Kovach
Provincial health authorities are announcing more changes to their visitor policies.
Effective immediately, acute care facilities in Manitoba, including acute mental health facilities, will be suspending all visitor access.
Some exceptions will be made for compassionate reasons for end of life.
Certain areas will allow one visitor, at the discretion of managers:
Maternity

Neonatal ICU

Pediatrics

Emergency Departments

Cancer Care Programs
Otherwise, for pediatric patients, including the Child and Adolescent Treatment Centre, one parent or guardian may visit at a time.
You are reminded to avoid visiting any health care facilities if you have:
Returned from international travel in the last 14 days

Had close contact with someone with a confirmed COVID-19 case

Had close contact with someone being tested for COVID-19 at this time

Been instructed to self-isolate or self-monitor for 14 days

Cold or flu-like symptoms (cough, runny nose, sore throat, weakness or headache).
The suspension of visitors to Personal Care Homes across the province remains in effect (with exceptions for compassionate reasons).

Remember, wash your hands often and stay informed of all the latest COVID-19 updates and recommended precautions at https://www.gov.mb.ca/covid19/index.html.

Details

Contributed by

Matt Hamel
The province was finally able to introduce the budget today, more than a week later than originally planned.
Finance Minister Scott Fielding also revealed there will be another document to outline how Manitoba can handle the economic challenges of the COVID-19 pandemic.
The minister noted the province has nearly $1 billion of financial flexibility to address the issue.
The province's rainy-day fund will also see another $300 million added.
The new budget also includes a $6.8 billion investment in health care, with $1.3 billion in operating grants to public school divisions.
The province's "made-in-Manitoba" Green Levy takes effect July 1st at a flat $25 per tonne. Unlike the federal carbon tax, the Green Levy will not increase each year.
To view the budget in its entirety, you can visit www.manitoba.ca/budget2020.
Details

Contributed by

Matt Hamel
Parkland Residential & Vocational Services Inc. (PRVSI) will be making some changes to their programming.
This is in response to the provincial government announcing services for adults with intellectual disabilities should be scaled back in order to support social distancing measures.
PRVSI Executive Director Darrin Clinton says he was informed late last night that the government was recommending some changes.
"We are probably going to end up closing our day program today, so we can give support to residents in their homes. We're going to have to figure out what we can so participants can get out and have someplace to get out for a while."
Clinton is calling on past employees to reach out if they can help out during this time.
In an official release, the Manitoba government recommended day services only still be offered to individuals who:
• live with family members who could lose their job if day services are not provided,
• are supported by home share providers who can't provide care during daytime hours and where other arrangements are not possible, and
• cannot be safely supported in their residence during daytime hours.
Details

Contributed by

Matt Hamel
The Dauphin Co-op is making some changes to limit the spread of COVID-19.
They are requesting only one family member to enter the store at a time, in an effort to practice social distancing.
They are recommending shoppers stay six feet from each other in checkout lines.
They also encourage people to avoid entering the store if they are sick, or showing symptoms of COVID-19.
Details

Contributed by

Tess Kovach