NewsNow
Children throughout the Parkland and across Manitoba are returning to classes this week.
And with that comes a reminder that we all need to adjust our driving habits in and around school zones.
A recent study conducted by CAA Manitoba showed that 94 per cent of parents have at least one concern about safety in school zones.
The three major worries include speeding, traffic congestion, and a lack of street or school parking, with other concerns including jaywalking, illegal parking or stopping, and distracted pedestrians and drivers.
The study also showed that parents want to see additional solutions, with 26 per cent seeking better road infrastructure in school zones, while 21 per cent want to see more police enforcement.
More crossing guards and road safety education for both parents and students were also suggested.
A reminder that speed limits in school zones drop to 30 km an hour from 7 a.m. to 5:30 p.m. on school days.
If you are caught speeding, you face a minimum fine of $200 along with two demerits, while passing a school bus with its lights flashing and stop sign activated could net you a $373 fine and five demerits.
Details

Contributed by

Jeff Henson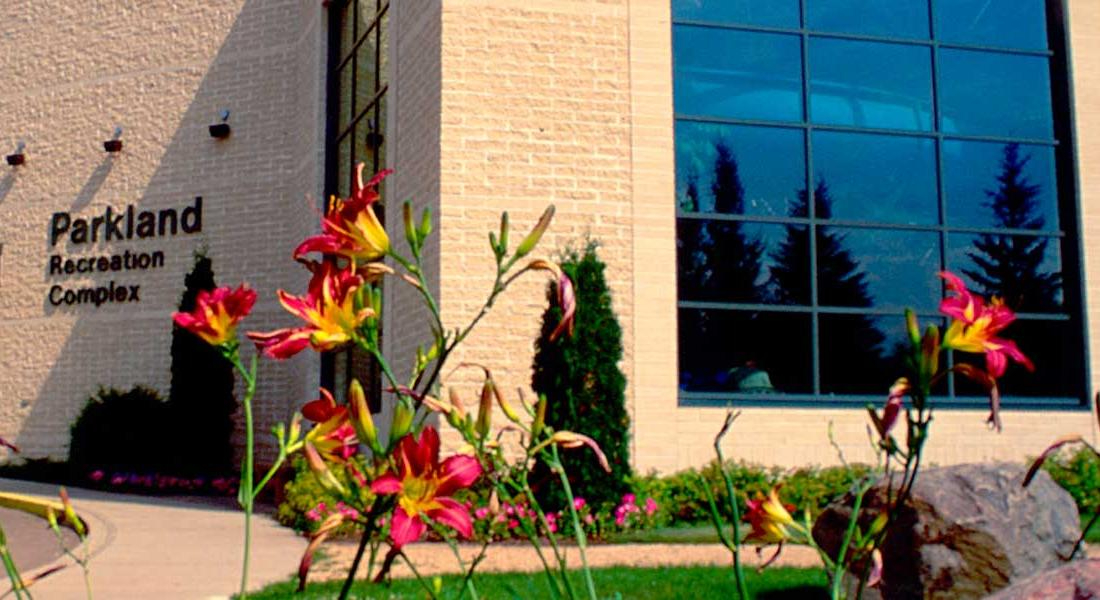 It is an event that is widely regarded as Dauphin's one-stop shop for families to see what activities are being offered in the city over the fall and winter months.
The annual Recreation, Health, and Leisure Mart takes place tonight (September 5th) from 5-7 p.m. in the curling rink at the Parkland Recreation Complex.
Hosted by Dauphin Recreation Services, the mass registration night will include representation from groups such as Dauphin Minor Hockey, Girl Guides, the Parkland Gators swim club, and the Air Cadets.
Other activities expected to be present are Dauphin Gymnastics, Dauphin Public Library, Dauphin Karate Club, and the local Ukrainian Dance groups, as well as others.
Details

Contributed by

Jeff Henson
Environment and Climate Change Canada has issued a special air quality statement for a large portion of the Parkland and Southern Manitoba, including Dauphin.
They say smoke from wildfires continues to produce poor air quality and reduced visibility over a large portion of the province.
The smoke is expected to clear out of southern Manitoba by Wednesday morning.
Until then though you are encouraged to reduce or stop outdoor activities, and contact a health professional if you or someone you know experiences symptoms such as shortness of breath, wheezing, severe cough, dizziness, or chest pains.
People with lung or heart disease, older adults, children, pregnant people, and people who work outdoors are at higher risk of experiencing health effects caused by wildfire smoke.
Details

Contributed by

Jeff Henson
Roughly 4500 people every year in our country take their own life and more than 200 people attempt to every day.
That's why there has never been a more important time to take care of yourself, especially when things get tough.
Suicide rates are also about three times higher among men compared to women and that's why Prairie Mountain Health is here for those that are struggling.
"We have increased our efforts to provide additional naloxone to those in risk or their family members," said Sesley Sloboda, rehabilitation councillor with Prairie Mountain Health Addiction Services. "Providing education opportunities is something we have been focusing on. It contributes to both prevention and intervention efforts."
If you are struggling and need help, you still may be hesitant to reach out. Sloboda knows this is very common, but she wants you to know that you are not alone.
"Asking for what you need and want is brave and it shows strength," offered Sloboda. "You set your goals, you will be the driver in your recovery, and we will be there as you go on a journey. Recovery is a journey that no one should ever have to go on alone, so we are here to give you the support you need."
There are a variety of resources available if you are looking for help.
Resources:
| | |
| --- | --- |
| Manitoba Suicide Line | 1-877-435-7170 |
| Sexual Assault Crisis Line | 1-888-292-7565 |
| Klinic Crisis Line | 1-866-367-3276 |
| Manitoba Farm & Rural Stress Line | 1-888-322-3019 |
| Manitoba Addictions Help Line | 1-855-662-6605 |
| Kids Help Phone | 1-800-668-6868 or text CONNECT to 686868 |
| First Nations & Inuit Hope for Wellness Help Line | 1-855-242-3310 |
| Reason to Live | Website |
Details

Contributed by

Darnell Duff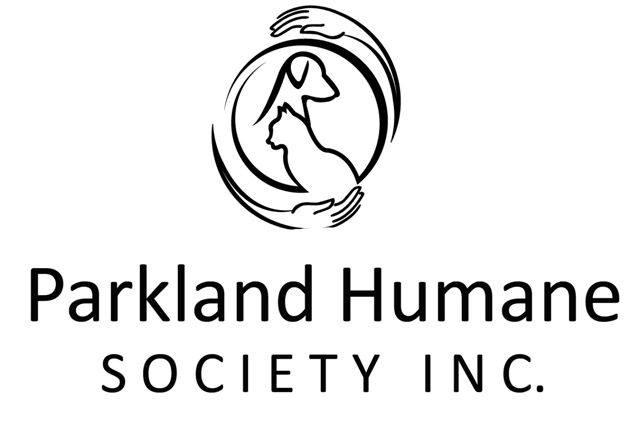 The Parkland Humane Society is excited to go for a walk for a great cause.
The returning Paws For A Cause Walk fundraiser will be taking place September 23rd, and Jen Langlois with the society says it's not too late to get involved.
"We're still accepting registration right up until the day. we're not out of time. lots of people think that the last day was August 31st, but that was just to register for a t-shirt or water bottle."
It's going to be quite a busy day as well. The walks start at 10 a.m., but people will be at Vermillion Park as of 8:30 a.m. to get any new registrations and donations sorted.
From there, the day includes 2 different walks, a 2km and 5km route. The walks are $20 and $40 respectively.
The day will also include live entertainment, a BBQ, silent auctions, rainbow auctions, 50/50 draws, and a kid zone for the kids.
Langlois also notes that the Parkland Humane Society is always looking for people to volunteer their time.
Whether you're looking to care for all the animals in the shelter, or just looking to take a dog for a walk once and a while, the Humane Society appreciates anyone who's willing to donate their time.
So if you're looking to help the furry friends cared for by The Parkland Humane Society, register, donate, and come on out for the Paws For A Cause fundraiser walk!
You can find more information by visiting Parklandhumanesociety.com.
Details

Contributed by

Michael Brossart
Emergency rooms in Carberry are in an emergency of their own, as they're closed due to staffing issues.
Prairie Mountain Health has been struggling with vacancy and leave issues across the province,
Brian Schoonbaert CEO of Prairie Mountain Health notes Carberry Health Centre's emergency services closed indefinitely from Sept. 1 onwards due to a shortage of qualified staff.
Those needing emergency services can call the health center to be directed to the nearest emergency department, he added. Shared Health ambulance services will continue to operate in Carberry and surrounding areas.
the health region continues to try to recruit staff in hopes of reopening the emergency department as soon as possible.
Details

Contributed by

Michael Brossart
It's been nearly a week since a missing person's report was filed in the Lake Manitoba First Nation, and an arrest has been made in the case.
On September2, 2023, Barry Leslie Swan, 36, from Lake Manitoba First Nation, was arrested for the homicide of Lyndon McIvor.
Lyndon McIvor, 25, was last seen on August 26, and his remains were located just 4 days later on August 31st.
Swan has been charged with 2nd Degree murder and was remanded into custody.
Details

Contributed by

Michael Brossart
If you're looking for a ride from the Dauphin & District handy van, you might not be able to reach them if you're calling from a land line.
Luckily, they are still reachable through cell phone calls. connection issues via landlines were noticed over the past few days.
you can reach the handy van service by calling 204 638 8884, but again, only by cell phone.
We'll keep you updated on when this issue is resolved.
Details

Contributed by

Michael Brossart
Multiple Sclerosis affects tens of thousands of Canadians, and the MS Bike Ride is looking to raise money to change that.
Currently, the MS Bike Ride is looking for volunteers to help out on the trails next weekend September 9th.
The Ride is pretty sizeable, with two routes that stretch 70km and 110 km respectively.
Trevor Shewfelt is helping organize this event, and he notes that a few different volunteer roles need to be filled.
"The top things we're looking for is first aid volunteers. we'd love to have you have your first aid certificate, but if anything more than a scratch we can put a bandaid on, we'll just be calling 911. We also want some cheering squads that we'll move around the course to have them say 'go cyclists go' because we certainly really like that."
The ride starts at 9 a.m. at Elkhorn Riding Adventures and treks through the trails in Riding Mountain to a turn-around point at Northgate Trails. There is the option to turn around at Moon Lake for the 70 km trip.
Shewfelt also notes that the 110km route is a bit of a grind, but jests that "If a fat old guy like me can do it, other people can too".
The ride has been happening for quite some time, and the efforts have had a very noticeable effect on the ongoing research into MS.
Shewfelt remarked that when he started his career as a pharmacist, there were almost no readily available treatments for MS.
Thanks to funding efforts like these across the Nation, there are now 14 different treatment routes for people suffer from MS.
To volunteer your time visit https://mscanada.ca/volunteer-opportunities, or If you are looking to donate to the MS Bike in Riding Mountain, visit the MS Bike Website to donate to a specific rider or to the cause in general.
So if your looking to get a serious leg work out for a great cuae, be sure to check out the MS Bike Ride in Riding Mountain National park!
Details

Contributed by

Michael Brossart
An update on a missing person that was reported from the lake Manitoba first nation, human remains have been found that are believed to be those of the missing man, Lydon McIvor.
the Lundar RCMP are considering his death suspicious in nature.
Lundar RCMP and Major Crime Services will continue to investigate.
Anyone with information is asked to call Lundar RCMP at 204-762-5678, call Crime Stoppers anonymously at 1-800-222-8477, or submit a secure tip online at www.manitobacrimestoppers.com.
Details

Contributed by

Michael Brossart
An arrest has been made after a Brandon man was stabbed to death earlier this week.
25-year-old Jarrod Paul, the main suspect in this case, was located, arrested, and charged with second-degree murder.
On August 27, police found a man on the 900 block of Pacific Ave. suffering from what appeared to be stab wounds, and rushed him to a hospital.
The victim, later identified as Robert Hall, succumbed to his injuries in the hospital.
Paul is set to be in Brandon court this afternoon, as the charges against him have yet to be proven in a court of law.
Details

Contributed by

Michael Brossart