Latest Sports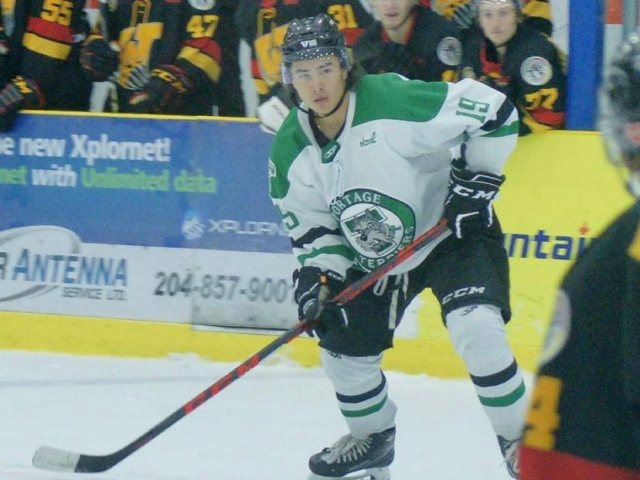 Hayden Lacquette continues to get recognition from the Manitoba Junior Hockey League and he deserves every bit of it.
After he was named an MJHL Star of the Week following last week's play, he has now been named the Safe Work Manitoba Defenseman of the Month for November.
Lacquette put together a fantastic month as he racked up 13 points in just nine games, four of which were goals. Hayden is tied for seventh in league scoring as the team plays the OCN Blizzard at Stride Place twice this weekend. He also leads Portage in points as they're just three points back of Steinbach for first place in the East Division.
Meanwhile, in Neepawa, Mason Lobreau has been named the Original 16 Goaltender of the Month. He won five of seven games that he started last month. He earned one shutout and had a spectacular .950 save percentage to go along with a fantastic 1.57 goals-against average. Neepawa is now just three points back of the final playoff spot in the West Division.
Details

Contributed by

Darnell Duff
Volleyball Manitoba has announced its rosters for the 2022 graduating all-stars games and several players from the Parkland are on the list.
Three players from Grandview School have made the list as Ezra Zamonsky will be joined by Kourtney Mancheese and Jorja Cords on Team Grey in the A-AAA girls' game. Jessica Kuysten from Goose Lake High in Roblin also made the team. They will go up against Team Black. That roster features three players from Major Pratt. They are Kylee Peake, Kiera Haney, and Emily Lavallee.
The graduating all-star games are set for next Saturday, December 10, at St. Paul's High School.
Details

Contributed by

Darnell Duff
Players and goalies on last year's Victoria Cougars team may still be having nightmares after what Logan Walker and the rest of the Kerry Park Islanders did against them last season.
After a 35-win regular season, the Cougars entered the Vancouver Island Junior Hockey League's playoffs as the top team in the South Division and that put them up against the Islanders, who finished 27 points behind them in the regular season.
The Cougars were the hands-on favourite to win the series, but Walker had something to say about that. In game one of the series, Logan scored twice while adding two assists. He then scored one goal in game two and another two in game three.
Kerry Park had the chance to sweep the series in game four and that is exactly what they did, backed by Logan's four assists. Logan finished the series with four goals and six assists as the Islanders pulled off the massive upset.
The team's run to a league title would come to a screeching halt the following round when they were downed in a hard-fought six-game series by Peninsula. In all, Logan scored five times and had seven assists in the playoffs. In the regular season, he scored 21 times and had 50 points in what was an all-star season.
Logan also played two games with the Victoria Grizzlies of the British Columbia Hockey League before he joined the Estevan Bruins of the Saskatchewan Junior Hockey League this year.
He produced four points in eight games and now, he's the newest Dauphin King. In a trade completed earlier this week, the Kings acquired Walker. He's now eligible to make his debut with the Kings this weekend as they play a home and home with the Winkler Flyers.
"It feels great to be here in Dauphin, the guys in the locker room are great," said Walker. "I'm excited to put the jersey on and get going here."
Logan believes he's a 200-foot player that likes to backcheck, forecheck and put the puck in the back of the net.
Walker started playing hockey when he was eight years old and 13 years later, Walker is looking to help the team get back in the win column after they suffered back-to-back losses last weekend against Neepawa.
Details

Contributed by

Darnell Duff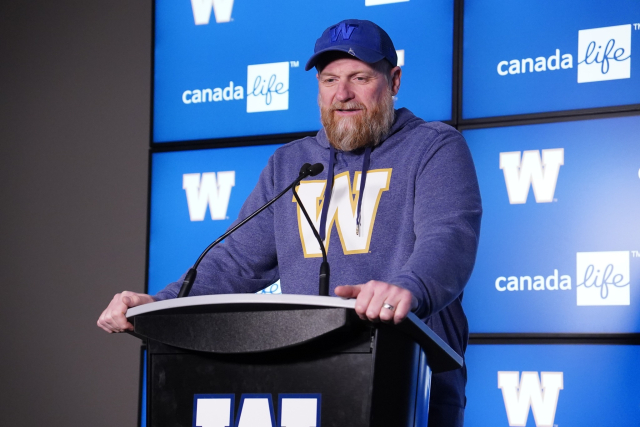 Mike O'Shea will be back on the sidelines for the Winnipeg Blue Bombers next season.
The Bombers and O'Shea have agreed to a three-year contract extension. Originally from North Bay, Ont., O'Shea was named the league's Coach of the Year after he guided Winnipeg to a league-best 15-3 record this past season. It was Winnipeg's winningest season ever in franchise history.
The Bombers' won the Grey Cup under O'Shea in 2019 and 2021. On top of O'Shea, the team earlier announced the signings of Adam Bighill and Willie Jefferson.
Details

Contributed by

Darnell Duff
It wasn't the result they were looking for on the ice, but it was still an extremely special night.
The Parkland U18 Rangers hosted their 'Hockey Fights Cancer' night earlier this year and it was a great success says, Jason Gibbs.
"We played Brandon so that brought in a lot of fans," Gibbs. "We had many great prizes and I want to say thank you to Dave Swanton and the parents for putting it together, it was a tremendous success."
In the end, the team raised $3600 and the money raised will be going towards local Parkland Cancer wards.
The team is now putting their focus on their two games this weekend, both of which come against the Southwest Cougars.
"I also want to thank Bill Nicholson from Embroidery by Design for the jerseys," ended Gibbs. "We will be back next year."
Next up for Parkland is a home and home with the Southwest Cougars this weekend. Friday's game is set for 7:30 at Credit Union Place. Friday's game is also Parkland's final home game of 2022. They close things out with five straight games on the road.
The Rangers are seven points back of the final playoff spot. Madden Murray has paced the team with 22 points, 13 of which are goals. Chase Glover; meanwhile, has racked up four wins in net.
Details

Contributed by

Darnell Duff
Dave Height started officiating in 1986. For the last 35+ years, Height has been an official for minor hockey games to the junior level and everything in between.
Back this year for his 37th year as an official, Dave is now joined by his son, Jordan. He's decided to put on the stripes and he has now officiated two Dauphin Minor games this season and he doesn't plan on stopping anytime soon.
"I was glad that he decided to follow in my footsteps, that means a lot to me," said Height.
While he has only done two games, Jordan's second game will be a game that he won't ever forget. That's because Jordan and Dave joined forces to officiate a U11 game. It was a game that was filled with many emotions and it was a special night for the father and son.
"It was a proud dad moment to be able to share the same ice with my son," said Height. "I'm excited to have the opportunity to watch him blossom into a good young official."
Jordan; meanwhile, who is already a provincial champion on the pebbled ice said it was a fun night with his dad.
"It felt great, I learned a lot of stuff from my dad," ended Jordan.
Although they aren't scheduled to officiate another game together at this time, Jordan and Dave both said they're very excited for when they get on the ice together again.
Details

Contributed by

Darnell Duff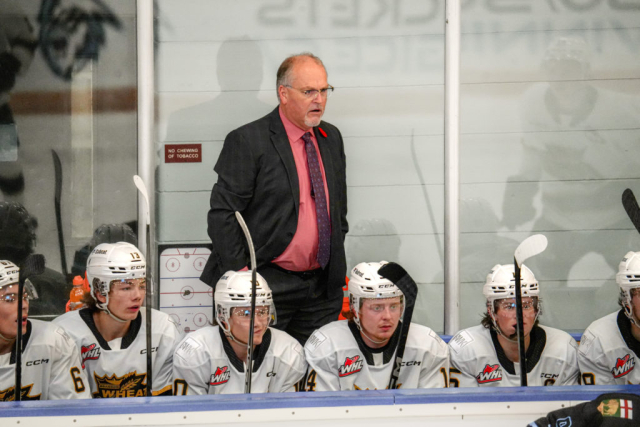 Following a poor start to the season, the Brandon Wheat Kings have parted ways with Head Coach, Don MacGillivray.
The Wheat Kings currently sit at the bottom of the East Division with a record of 8-15-2. Brandon went 2-8-1 in November as they now look ahead to a pair of home games this weekend against Prince Albert and Swift Current. Brandon`s lone bright spot of November was a win against Red Deer on November 19. Red Deer is second in the East Division at 18-4-0-3.
MacGillivray has been with Brandon for the past seven seasons after he joined as an Assistant Coach in the 2016-17 season before he took on the role of Head Coach during the 2020-21 season. Don's tenure as the team's bench boss ends at 61-47-7-2.
The team has also announced that current General Manager, Marty Murray will take over coaching duties moving forward. He becomes the 25th head coach in Wheat Kings' history, he will be joined by Mark Derlago and Del Pedrick who will remain on the team's coaching staff.
Details

Contributed by

Darnell Duff
Will Munro tallied 25 regular season goals last year in 43 games with the Parkland U18 Rangers. His 45 points were the fourth most on the team and then he scored four more times in helping the Rangers advance to the second round of the playoffs for the first time in more than 20 years.
Munro also played a game with his hometown Swan Valley Stampeders. Now, Will is in Kelowna for his first season in the Western Hockey League and he's suited up in 12 games so far. Growing up spending many nights at Westoba Place to watch the Brandon Wheat Kings play, the Swan River native always had a goal of making it to the WHL and now that he has, the 17-year-old is living out his childhood dream.
"Things have been going pretty well so far, I'm just trying to get used to the pace," said Munro. "Guys are bigger, better and stronger out here, so there's a learning curve, but I feel I'm doing quite well, and I think I'm fitting in well."
While Will works himself into the consistent player he's looking to become at the WHL level, it didn't take him long to pot his first goal as a Rocket. In his 12th game over the weekend against the Moose Jaw Warriors, Will picked off a puck in Moose Jaw's end and fired a beautiful snapshot past Jackson Unger.
Although Kelowna came up short in the game, the goal was a moment that Will won't forget.
"It lifted a lot of stress off me, I haven't scored for a while," said Munro. "It was the monkey off my back and finally lifting it, it felt like getting 20 pounds off my back. It was a great feeling, I was happy to finally get my first."
A smooth skater with a great shot, Munro has all the tools to become an all-star at the Western Hockey League level and he will look to do so on one of the most storied teams in WHL history. The team is off to somewhat of a slow start this year at 9-10-1; however, they have won six of their last 10 games.
Will is also another player that excelled with the Parkland Rangers program that has now made the next level. Combining his years with the U15 program, Munro played four seasons with the program, one of which was the COVID-shortened campaign.
"Playing for Parkland was amazing, I had such a great chance to develop," said Munro. "We had some great coaches and I made friends that I will have for the rest of my life, it's a great program."
Details

Contributed by

Darnell Duff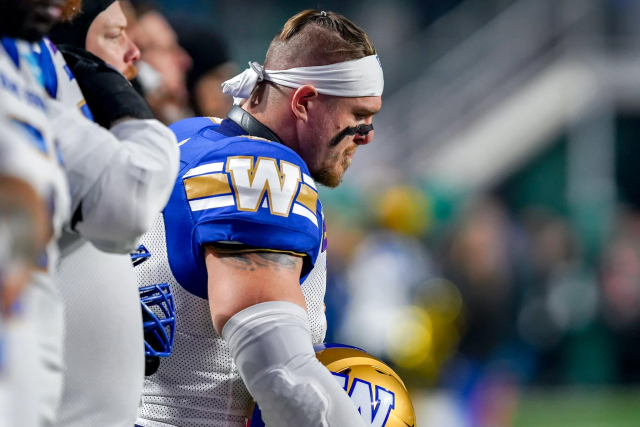 First, it was Willie Jefferson, now it's Adam Bighill.
The Winnipeg Blue Bombers have signed the all-star linebacker to a two-year contract extension. Bighill led the Blue Bombers in total defensive plays this past season, registering 72 tackles along with two sacks, one interception and one tackle for a loss.
He was a West-Division All-Star for the eighth time in his career. Bighill is also a three-time winner of the league's Most Outstanding Player award. Bighill's 817 tackles are the seventh-most in the league's history.
Details

Contributed by

Darnell Duff
The Roblin Elementary School grade 8 boys' volleyball team is back home after a great performance at the provincial championships.
Playing against the best teams in the province, Roblin finished with a bronze medal. In pool play, Roblin lost just one set while winning six. They beat Oakville and Lincoln in straight sets and they downed Leila North in three sets.
Jarrett Newton is the team's head coach and he had this to say about the performance.
"It's truly an impressive feat," said Newton. "I thought we deserved better in the semifinal, but we couldn't win the big rallies. I am very proud of this group for battling against the best the province has to offer in the city and rural."
After finishing first in pool play, the team received a bye and they ended up hammering Charleswood in their first playoff game, 25-14, and 25-22. They then came up short against Holy Ghost in the semifinals in what will go down as one of the best matches of the tournament. The set scores were 16-25, 25-22, and 11-15.
Roblin was back to their winning ways in the bronze medal match as they beat Clearspring, 25-12, 25-22.
Details

Contributed by

Darnell Duff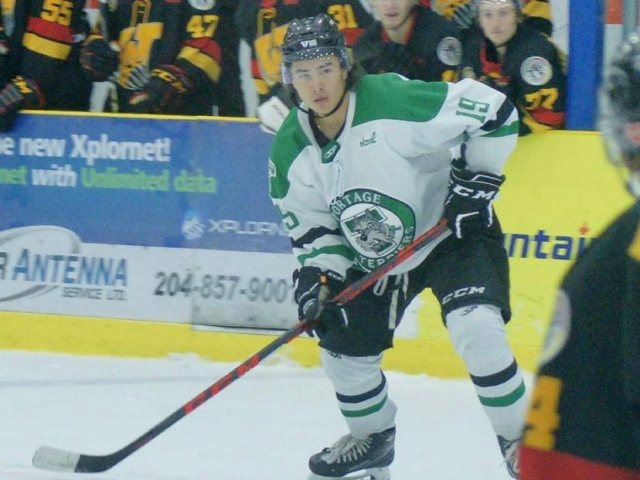 Hayden Lacquette is enjoying a career year with the Portage Terriers and the league is certainly taking notice. He has been named one of the Original 16 Stars of the Week.
In three games last week, Hayden scored two times while adding five assists. Hayden had a goal and an assist in last Tuesday's loss against Dauphin. He then added a goal and two assists in a commanding 6-2 win against Niverville and he wrapped up the week by chipping in with two assists against the Blues.
Hayden leads all defensemen in the MJHL this year with 28 points, seven of which are goals. He also leads Portage in scoring and he's tied for seventh in league scoring with Justin Keck of Swan Valley and Alex Bernauer of OCN.
Lacquette will look to keep it going on Tuesday when Portage travels to Waywayseecappo to play the Wolverines before they welcome OCN to Stride Place for a pair of games on Saturday and Sunday. Lacquette will go up against his old team once again when Dauphin heads to Portage next Wednesday.
Details

Contributed by

Darnell Duff