Latest Sports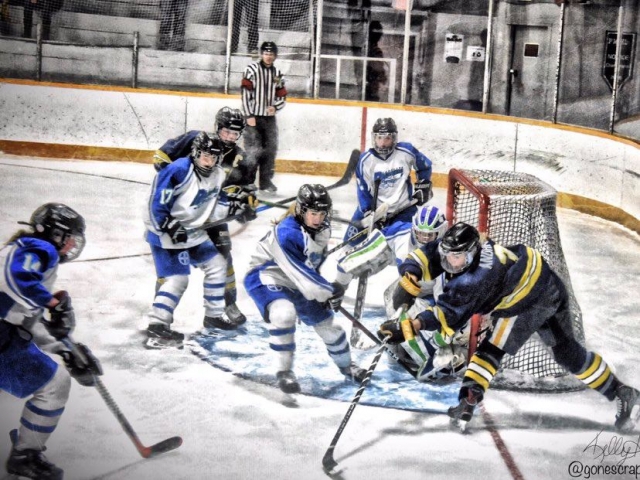 The Parkland U-15 Women's Rangers had a two-game day over the weekend at the GACC against the Yellowhead Chiefs.
In game one, the Chiefs were the only team to score in the first period and they took a two-goal lead with another marker early in the second. Reese Boguski kicked off the scoring for Parkland as she had a great offensive day as she cut the deficit in half with Tristyn Hanneson getting the assist.
Yellowhead would score one more goal to secure a 3-1 win. Caitlin Fillion was solid in net for Parkland.
Olivia Brown would play her first AAA game as the two teams hit the ice once again. The Grand Plain Ice Dog will play with the U-13 team this year, but she got the opportunity to play in this game as she's practiced with the program semi-regularly over the past couple of years. Adel Wiebe found herself on a breakaway in the first period and she made no mistake as she beat the Chiefs goaltender as the game was tied at one after the first period.
Yellowhead took over in the second as they scored three straight goals to take a 4-1 lead into the third period. Once again Reese Boguski stepped up offensively as she scored her second goal of the day. The Chiefs would end up scoring one more goal as they won 5-2 to complete a two-game sweep.
Craig Zamzow had this to say after the games.
"We served 24 minutes in minor penalties in game two, so balancing aggression and discipline will be an area for improvement for the club," he offered.
Parkland will play the Winnipeg East Saints and Winnipeg Titans this weekend in Winnipeg.
Details

Contributed by

Darnell Duff
There are just two teams that are perfect through the second weekend of action in the Manitoba Junior Hockey League.
One of them is the Steinbach Pistons who are 3-0 after victories against the Winnipeg Freeze. The Swan Valley Stampeders; meanwhile, are the first team to get to four wins on the campaign.
Opening the season with four straight games against the OCN Blizzard, the Stampeders took care of business as they scored 22 goals while they allowed 13.
Swan Valley also racked up 101 penalty minutes. The Stampeders opened the season with a dominating 6-2 win which was followed by two wins in overtime.
On Saturday, Swan Valley pulled off an incredibly improbable comeback. Down 4-1 with just less than six minutes left, the Stampeders caught fire with four straight power-play goals as they won the game 5-4. Two of the goals came off the stick of Jackson Zloty while Alex Danis scored the winner with 25 seconds left and the goal was his fifth of the season.
"We had our chances early and that kind of deflated us when we weren't scoring," said Barry Wolff, Head Coach, and General Manager. "We were lucky to get those power plays late in the game and we just buckled down and found a way to get it done. It was a great win but we weren't happy with the first 54 minutes of the game."
Mikael Foucher made 115 saves on 124 shots as he played the Stampeders first three games in net. He will carry the majority of the load this season; however, the team does have a very capable backup.
Dylan Black made his first-ever MJHL start on Saturday evening in the 5-4 win. The six-foot-one netminder from Surrey made 32 saves including some big ones down the stretch to keep his team in the game.
"He played well. He's a big body that moves well and he's pretty athletic," offered Black. "He comes into practice every day and works extremely hard. He's pretty fortunate to work with Foucher, he's been a great mentor and they have bonded very well. We're happy with our duo in net."
Offensively, the Stampeders are led by Haydn Delorme. The former Prince George Spruce King was acquired in the off-season via trade and he has certainly not disappointed.
The 20-year-old has one goal and eight assists already and that total is the most in the league -- one ahead of Brayden Foreman -- while fellow Stampeder Alex Danis has seven points.
The five-foot-eleven forward is well on his way to recording a career-high in points in a single season. With the Coquitlam Express back in the 2017-2018 season, he sniped six goals and added eight assists for a 14 point total.
"He's so patient and calm. He has a great hockey IQ and he sees plays before others," said Wolff. "You can't teach experience and he has a ton of it. He brings so much to our locker room and we're very pleased with what he's added to this team."
The Stampeders will begin another full week of practices on Monday afternoon ahead of four straight games against the Waywayseecappo Wolverines.
At 2-2, the Wolverines are in a tie for second in the Northwest Division alongside Dauphin while the Stampeders sit four points ahead. Friday's game is in Waywayseecappo before game two of the four-game set is played on Saturday at the Centennial Arena.
Looking forward, the Kings and Stampeders begin their eight-game regular-season schedule against each other on November 20.
Details

Contributed by

Darnell Duff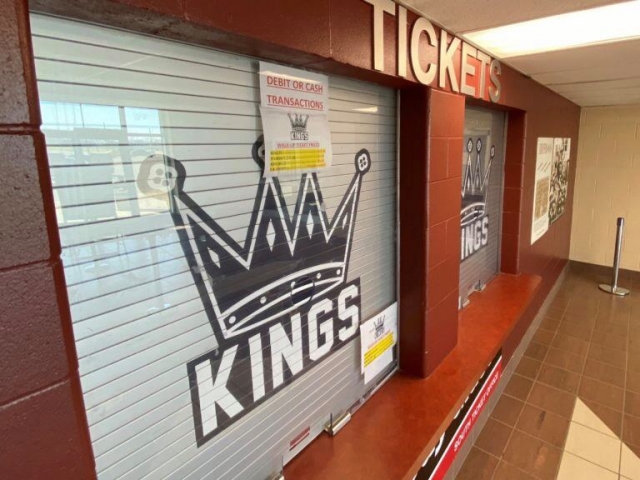 If you're a season ticket holder with the Dauphin Kings and you can't make it to a game this season, the organization has you covered.
You can donate your ticket or multiple tickets back to the team and you will receive a $5 credit towards your season tickets next season. The Kings will then in turn sell those tickets back to the public as fans have been turned away from games this season because of capacity restrictions inside of Credit Union Place.
"This is another option to get people in the rink because we don't want to turn people away," said Christian Laughland, Director of Business Operations. "We want to get as many fans in the rink as possible."
To take advantage of this offer, you can head to the Speedy Glass South Ticket Office at Credit Union Place when it is open this week and in future weeks moving forward in the season. Here's when it will be open this week.
Wednesday: 12:00 pm to 5:00 pm
Thursday: 12:00 pm to 5:00 pm
Friday: 10:00 am to 1:00 pm
Saturday: (GAME DAY vs. OCN - 7:30 pm)
4:00 pm to game time
Details

Contributed by

Darnell Duff
Jayden Jubenvill and Rylan Gibbs scored two goals each as the Parkland U-18 Rangers hammered Norman to begin their season.
After Saturday's game was cancelled, Parkland scored early and often on Sunday in a 10-1 win in Thompson.
Hayden Lacquette, Josh Thompson, Trey Sauder, Luke Decorby, Brayden Dube, and Carter Zalischuk scored singles in the win.
Parkland will head on the road on Tuesday to play Yellowhead on Tuesday.
Details

Contributed by

Darnell Duff
Hats were launched onto the ice and fans were in celebration mode as the Dauphin Kings picked up their second win of the season on Saturday night.
Playing in their second game at Credit Union Place, the Kings would open up a 2-0 lead after 20 minutes and they never looked back as they defeated the Waywayseecappo Wolverines, 5-1. The win comes after the Kings lost on Friday night despite putting up 47 shots -- the most they have recorded this season -- while they recorded another 34 shots on Saturday night.
"You have to like the rebound in our team, that's for sure. After a tough loss on Friday where I think we deserved more, this was big for us," said Head Coach and General Manager, Doug Hedley. "The fact that we can rebound and have an effort as we did on Saturday, it's great. I think we could have had more than five goals but Tereposky played well in net again."
Matthias Smith is 0-2 on Friday nights but there is clearly something about Saturday nights for the young man from British Columbia. In a game where Wayway racked up 42 shots, Smith turned away 41 of them to pick up his second win of the season.
The only skater to beat Smith was Conrad Phillips who scored 27 times last season.
"It was a really good team game. Everyone did what they had to do, everyone played well," offered Smith.
Grady Hobbs scored 43 goals last season, he had two coming into tonight and now he has five after four games. The 20-year-old from Deloraine who is playing in his fifth season with the Kings lit the lamp three times for his first hat-trick of the season and second dating back to the preseason when he scored three times against Neepawa. Hobbs scored Dauphin's first goal, third goal, and fifth goal in the victory.
"Anytime a guy scores that many goals in a previous season, we expect him to do special things offensively," said Hedley. "His effort is always great at practice, he practices how he plays and it's to his benefit."
The victory moved Dauphin to 2-2 while Waywayseecappo drops to 2-2 and both teams are now tied for second in the Northwest Division. The Swan Valley Stampeders have won their first four games and are first in the Northwest Division while the OCN Blizzard is in last as they're 0-3-1.
Dauphin will begin a four-game stretch against OCN at the Gordon Lathlin on Friday night. Darnell Duff has the pregame show at 6:45.
King Tips:
Dauphin tied the season series at two with the win
Matthias Smith has now stopped 71 of 72 shots in his two wins
Vincent Nardone recorded his first two-point game with the Kings as he had two assists.
Dauphin went 0-for-1 on the power play while the Wolverines went 1-for-5.
Liam Tereposky stopped 29 of 33 shots in net for Waywayseecappo
Charles Massey now has four goals in four games.
Game Summary:
Details

Contributed by

Darnell Duff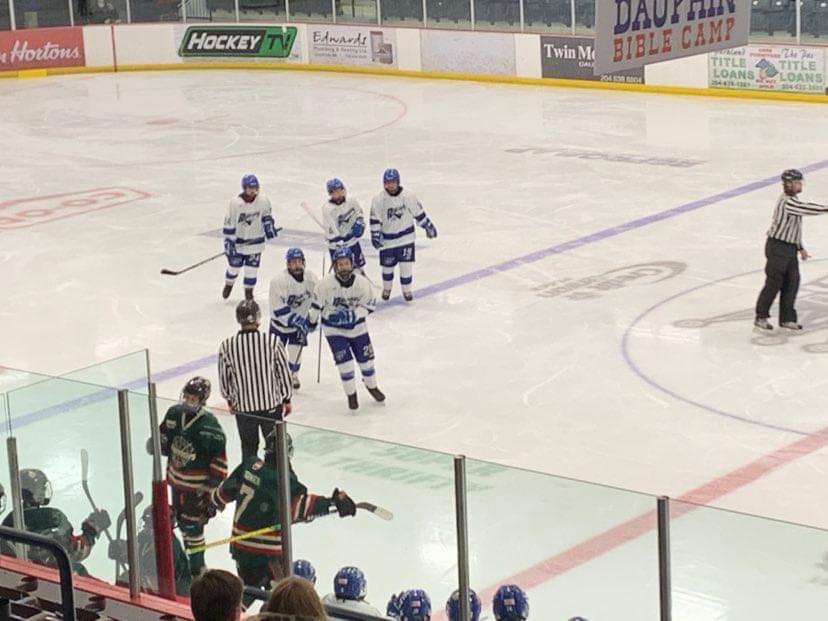 The Parkland U-15 Rangers played their first game of the season on Saturday against a team that has championship aspirations.
Trailing just 1-0 after one period, the Rangers couldn't hold the Winnipeg Warriors of the board as they skated to a 10-1 win in the Rangers home opener.
Scoring Parkland's lone goal was Cash Clarkson who let go of a beautiful shot in the third period that beat the Warrior goaltender.
The two teams will play again on Sunday in Winnipeg.
Details

Contributed by

Darnell Duff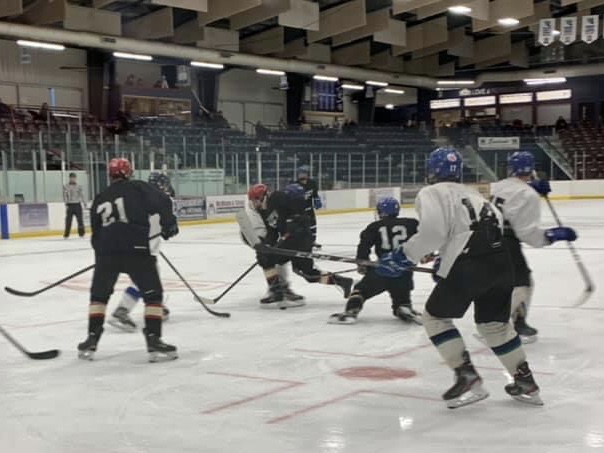 The Parkland U-18 Rangers boarded their charter bus on Saturday morning and made it to Thompson at 3:00 pm.
Saturday evening's game has been cancelled as was the case for Sunday afternoon's originally.
However, after a negative test from the Norman player that was in contact with someone who tested positive, the Rangers will play one game this weekend.
As originally scheduled, Sunday's game will be at 1:30.
Details

Contributed by

Darnell Duff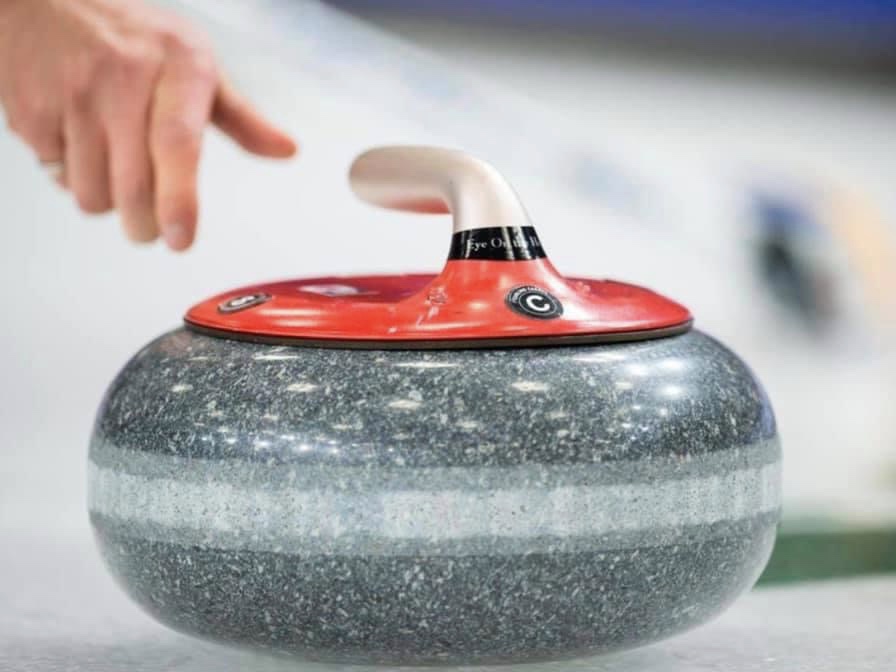 If you're a member of the Dauphin Curling Club, you will have plenty of time to practice this season.
Starting on Monday, October 19, the ice is available for practice at the following times, free of charge.
Monday's: 11:45 am to 12:45 pm
Tuesday's: 11:45 am to 12:45 pm
Wednesday's: 11:45 am to 12:45 pm
Friday's: 4:00 pm to 6:00 pm
Saturday's: 6:00 pm to 8:00 pm
Sunday's: 12:00 pm to 2:00 pm
Friday, Saturday, and Sunday practice ice will not be available when a bonspiel is being hosted at the Club.
Details

Contributed by

Darnell Duff
The Dauphin Kings recorded a season-high 47 shots on Friday; however, they ran into a hot goalie in their second defeat of the season.
In a highly entertaining contest, Waywayseecappo picked up two points in a gutsy 3-1 win. The Wolverines opened up a 2-0 lead after 40 minutes and they didn't look back.
Charles Massey scored his third goal of the season for Dauphin late in the third, but it wasn't enough as the Kings dropped to 1-2. Wayway; meanwhile, is now 2-1.
The Kings and Wolverines will meet once again on Saturday evening with that contest coming at Credit Union Place.
King Tips:
Dauphin outshot Wayway, 47-23.
Liam Tereposky was a brick wall for the Wolverines as he turned away 46 shots while Matthias Smith made 20 saves for Dauphin.
Ryder Thompson from Russell made his MJHL regular-season debut for Wayway. He joined Tyson Zimmer as the two 16-year-old players on the team.
After not recording a point in the first two games, Mackenzie Belinski had one goal and two assists.
Dauphin went 0-for-9 on the power play while Waywayseecappo finished 1-for-6.
The Wolverines now lead the eight-game session series, 2-1.
Details

Contributed by

Darnell Duff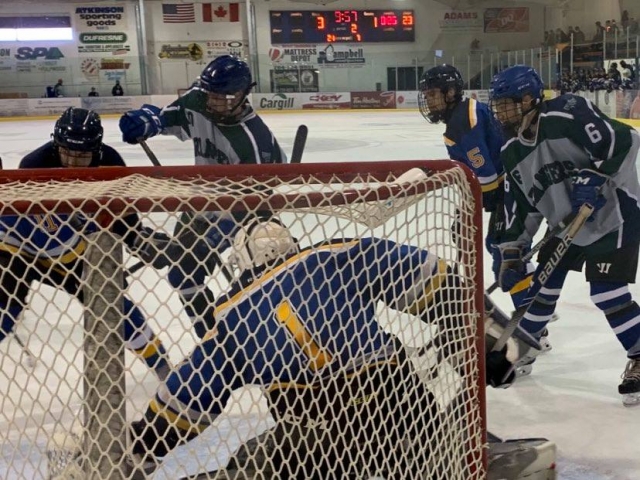 The Parkland U-18 Rangers rolled over their competition in the preseason as they beat the Norman Northstars twice and the Yellowhead Chiefs once.
Ending off things nicely on home ice at Credit Union Place, the Rangers followed up a perfect preseason with two practices and now, it's time to get things going for real.
The Manitoba AAA U-18 Hockey League's season begins on Friday evening and the Rangers are heading up north for a pair of games on Saturday and Sunday against the same Northstars they beat twice on October 2 and 3. The Rangers and Northstars will square off at the C.A. Nesbitt Arena.
The last week has been all systems for the Rangers as they prepare to open up a truncated 36 game schedule in Thompson. A team with speed, size, and solid shooters, this year's U-18 Rangers squad is certainly on paper the most exciting in quite some time.
"We always say what we did yesterday is in the past, it's all about what we do today," said Tyler Carefoot who will coach the team alongside Rick Freese. "We want to be a team that is going to be hard to play against and we want to be a team that competes every shift. If we do that and have the energy, I believe good things will happen."
The Rangers have also announced its leadership group ahead of the 2020-2021 season and leading the group is Jayden Jubenvill of Gilbert Plains who has been named captain. A now three-year member of the team, Jayden has played in 88 games with the Club and he scored 12 goals and added 18 assists last season.
Steven Arp of Swan River will serve as one of the team's assistant captains. He had a very good rookie campaign last year with the team when he scored 27 goals and added 19 assists. His 27 goals were tied for the 13th most in the league -- and he was also second in Rangers scoring -- just behind Garrett Hrechka who is now playing with the Kings.
Brayden Kohlman is the second Rangers assistant captain. After two years with the U-15 Rangers from 2016-2018, he took a one year break from the Rangers program as he joined the McCreary high school hockey team. When he did return to the program last year, he scored 10 goals and added 28 assists and was one of the Rangers' hardest working players on and off the ice.
The final assistant captain is a man from Russell who had an outstanding year last year and was named to the second all-star team because of it and his name is Keaton Ziprick. Keaton is returning for his final AAA season and third with the U-18 team.
2020-2021 Rangers Leadership Group: Captain Jayden Jubenvill Assistant Brayden Kohlman Assistant Steven Arp Assistant Keaton Ziprick #WEnotMe

— Parkland Rangers U18 AAA Hockey Club (@RangersU18MBAAA) October 16, 2020
Carefoot had this to say on the leadership group:
Jubenvill - "He's one of those players that doesn't take a shift off. In practice he takes battle drills personally," he said. "When he makes a mistake, he owns up to it and works that much harder to improve."
Arp - "He's a horse. He leads by example and you can always rely on him to play the right way," Carefoot said. "He's extremely gifted offensively and at the same time, he prides himself on play in the defensive zone as well."
Kohlman - He's a very smart individual and he was a leader last year," continued Carefoot. "It's really comfortable having a guy that knows the game and he's going to hold guys accountable."
Ziprick - He's a leader and he always has been," said Ziprick. "He's calm, he knows the game, and he can get the job done."
After this weekend, Parkland plays at the Shoal Lake Communiplex on Tuesday against Yellowhead. The team's home opener is set for next Friday at Credit Union Place against Yellowhead before they welcome Yellowhead to town again on Sunday.
Keep in mind, you can catch all Rangers action this season HockeyTV. Darnell Duff will broadcast seven games on that platform throughout the season.
Details

Contributed by

Darnell Duff
Doris and Frank Talbot golf about once or twice a week at courses around Winnipeg and although they still frequent courses around the city, their golf story is so much more than that. 17 years ago, the two who have been married for 41 years went on a tour that they dubbed the "Westman Tour".
It was one that saw them play 16 courses in just nine days, a feat that many wouldn't be able to achieve. 17 years later, Frank and Doris have completed all of Manitoba's 142 courses. The tour across the province to play each and every course included them spending many nights in motels and hotels, including up north where the married couple said was likely the most enjoyable part about it all.
Along the road, Frank and Doris also played at the Dauphin Lake Golf Club and the Gilbert Plains Country Club. Although Frank couldn't remember a ton about the Dauphin Lake Golf Club, he did record his best-ever score on the golf course as he fired an 82. When it comes to the Gilbert Plains Country Club, Doris and Frank both agree that it's in their top 10 in all of Manitoba.
"It's a gorgeous course, we really love playing there," said Frank. "Especially when you go up that hill on number 11. We had such a wonderful view so we stopped and had a sandwich while looking at the field. It's certainly one of the best we have played at over the years."
Frank and Doris' tour included all courses up north and some significant travel. They went from Thompson to play Leaf Rapids which is about three-and-a-half hours.
The course was extremely quiet because of the rainfall the area had received so they were almost going to close the doors until the weather started to cooperate, but they remained open for Doris and Frank as they looked to get another round in. The grounds crew mowed the grass in spots that it wasn't and the pair had a blast.
At one point, Frank actually had to go in the bush to get some branches to put on the fairway so they could cross -- that's how wet the golf course was -- but that didn't stop Doris and Frank from checking it off their list.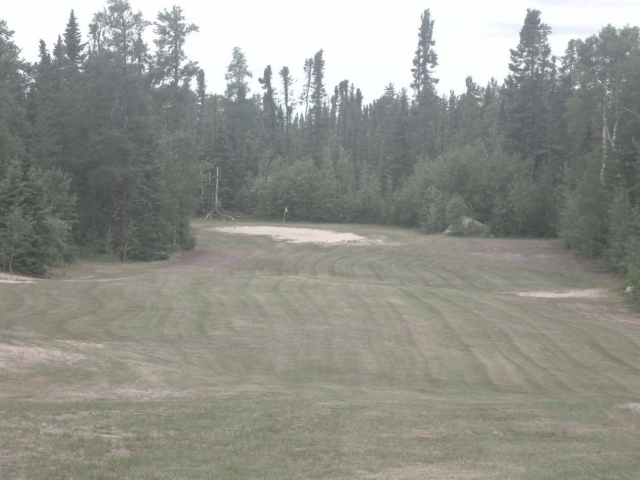 Leaf Rapids Golf Course
Over the first seven years, they were able to play most of the public courses; however, getting on the private courses was more of a challenge. There were some of the private courses where the pair knew members or had other connections so they were able to get on but for some others, it wasn't that easy.
In some instances they didn't have any connections, so they would call the course and explain their situation, and thankfully, they were able to check off all seven of the province's private courses. That includes the Pine Ridge Golf Club, Breezy Bend Country Club, and the Elmhurst Golf & Country Club, just to name a few.
"It was such a great way to see Manitoba, this province really has so much to offer that people don't realize," offered Frank. "There were some courses in towns that we didn't even know existed. I would highly recommend doing this for anyone that can. It's time-consuming but it was certainly an incredible journey."
Frank and Doris said they still need to come back to Swan River as they played it when it was only a nine-hole golf course. When it comes to playing across the country, Frank and Doris have also checked off many courses -- playing in all but three provinces -- with those being New Brunswick, Nova Scotia, and Prince Edward Island. Although they haven't planned anything to play in those provinces as of yet, they say they do plan on playing in all three as soon as they can.
Swan River Golf & Country Club
They have also played in nearly a dozen different states and in an ideal world if time permits, they hope to play in each and every state as well. Frank and Doris Talbot have driven thousands and thousands of kilometres over the province in the last 17 years with the goal of playing each course and they have achieved their goal. Now, the next goal is playing every province in Canada and we'll see how many they can get done south of the border.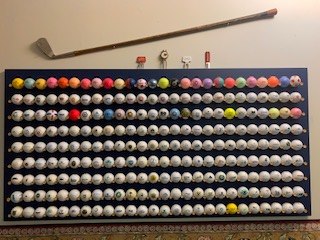 The couple's golf ball collection, with logos of courses they have played over the 17 years
Details

Contributed by

Darnell Duff