NewsNow
A second-degree murder case against a Sandy Bay Ojibway First Nation woman will return to court later this month.
26-year-old Fantasia Prince was charged after Manitoba First Nation Police Service discovered the body of a 24-year-old woman in a home on the reserve earlier this summer.
They were called to the home on June 29th to a report of an injured female.
Prince remains in custody and is due back in a Winnipeg court on September 29th.
Details

Contributed by

Jeff Henson
Manitoba Public Insurance has announced plans to resume Class 1-4 and Air Brake knowledge testing.
In a news release, the crown corporation says the testing will only be offered to customers who had appointments cancelled as a result of the strike, and that no new test appointments will be booked at this time.
MPI is contacting customers who had appointments cancelled in order to reschedule their tests, which will be offered through Cityplace and the Physical Damage Centre in Winnipeg.
They add they are working to resume Class 1-4 and Air Brake Knowledge testing in Brandon in the coming days.
Road tests for Class 1-4 remain on hold for the time being.
Details

Contributed by

Jeff Henson
A long-awaited art installation has finally found it's home on the Dauphin Public Library.
Back on May 9th, Local Artist Patrick Paul laid out his view for a mural to bring some of the Woodland art styles to the city of Dauphin.
Yesterday, the finished project was put up.
The panels depict a multitude of local species that have a great deal of importance in both the local ecosystem and indigenous culture.
Next, the library looks to continue raising funds for this project to put toward a set of light fixtures to make sure this piece of local art, and local history can be seen any time of day.
To see our previous coverage of the announcement of this mural, you can click This Link to the Article to read more about Paul's inspirations.
Details

Contributed by

Michael Brossart
The Dauphin Neighborhood Renewal Corporation will be celebrating the opening of a brand-new space.
The organization will be taking over the former "Under One Roof" building. It will open the door to a lot of space and opportunity for the DNRC to help the community.
Tomorrow, the DNRC will be hosting its grand opening celebration, and there's a lot in store for those who plan to attend.
Starting at 11 a.m., tours will be taking place through the new location, as well as hot dogs and drinks available through the HERO Club.
Jason Gilmore with the DNRC says this new building is a big step toward helping many more people.
"They'd done a complete re-do of the basement, so we have space for tenants, we put in a community use Laundry and shower service for people in need in the community, and there's some classroom space, that may be filled."
Gilmore also notes DNRC has a fairly wide scope of community improvements they strive for.
"They're looking to address 5 main issues; economic development, housing and homelessness, youth families, community connecting, and green spaces."
With all the new space and new facilities the DNRC has at its disposal, They're excited for all the good they can do for the community.
If you're curious to see the new space that the DNRC has, be sure to stop by 37 3rd Ave. NW at 11 tomorrow for the full tour.
You can also visit their website at Dauphinnrc.ca.
Details

Contributed by

Michael Brossart
Farmers across the Northwest region continue to make good progress on harvest operations, as 48 per cent of this year's cop is now in the bin.
They were aided largely by daytime temperatures in the mid to high 20s, although overnight temperatures have cooled significantly as of late, with some frost being reported last Wednesday in the Swan Valley.
Spring wheat harvest is reported to be about 90-95 per cent across the region, with yields said to be anywhere from 50 to 90 bushels per acre, and most crops grading #1 or #2 Canada.
Harvest of this year's canola crop is about 15 per cent complete, with initial yield reports ranging from 40 to 55 bushels an acre.
Field peas harvest is complete with yields reported as variable depending on rain throughout the growing season.
Soybeans continue to move towards maturity while flax fields are nearly ready for harvest.
Provincially, around 51 per cent of this year's crop has been harvested.
Details

Contributed by

Jeff Henson
Dauphin Co-op Gas Bars have announced details of their annual Fuel Good Day, including the charity that will benefit from this year's initiative.
On Tuesday, September 19th, 10 cents from every litre of fuel sold at either Co-op Gas Bar location in the city will be donated to the Court Project in Ste Rose - an effort to build an outdoor basketball court in that community.
A fundraiser barbecue lunch will also take place at both locations from 11 a.m. to 1:30 p.m. on that day, with members of the Dauphin Kings in attendance.
In a news release, Dauphin Co-op General Manager Lorne Eiffert says Fuel Good Day will once again provide an opportunity for them to work together with their members and customers for the benefit of the local community.
Details

Contributed by

Jeff Henson
The organization that represents Manitoba farmers is looking to make agriculture a key priority of the current provincial election.
Keystone Agricultural Producers president Jill Vervey is asking all farmers to reach out to their local candidates to emphasize the role that agriculture plays in our province.
The organization has also released a list of five key priorities that they want addressed during the campaign.
They include removing the education property tax from farmland and passing right-to-repair legislation for farm machinery.
Also on the list are solving labour shortages in agriculture, delivering better healthcare and safety in rural areas, and improving infrastructure such as railways, highways, flood infrastructure, and wireless communication.
Details

Contributed by

Jeff Henson
A collection of cultural heritage, handcrafted by indigenous artists, has made the Watson Art Center its home for a week.
Patrick Paul will be joined by fellow artists Brianne Island, Thomas Sinclair, Mishiikenh Kwe, and Jared Tait for the first-ever Woodland Art & Cultural Experience in the city of Dauphin.
Just a few of the pieces to view & inquire about at the Woodland Art & Cultural Experience At the Watson Art Centre in the City of Dauphin! Sept 12-19th Open 12-7 pm

Posted by ABsoluteORIGINAL on Tuesday, September 12, 2023
The opening ceremonies kicked off this afternoon at 1 p.m. with smudging and a drum ceremony performed by Turning Leaves In The Wind.
Paul gifted the group with a unique personal painting, inspired by a member that was lost in recent years.
Thomas Sinclair, one of the featured artists at this event is truly proud to bring this glimpse into his culture to the City of Dauphin.
"The Art itself is just a reflection on our entire lifestyle, the entire way we live our lives. In bringing in culture, and more and more culture that we possibly can, we show that in spite of all those things that happened to us and our parents, our grandparents, and our great-grandparents, our culture is still here. Our cultures survived all those terrible things, and we're flourishing."
There are dozens of unique paintings at this display, and all of them are available to purchase.
This cultural experience will be running until the 19th of september, so theres still some time to find a painting that speaks to you if you're looking to purchase.
Details

Contributed by

Michael Brossart
RCMP have laid charges in relation to the death of a Brandon man last fall.
The remains of James Vernon Giesbrecht were found in the trunk of a burned-out Honda Accord om October 13th in the R-M of Cornwalis.
A forensic investigation identified the 37-year-old as the victim in January of this year, a month after he had been reported missing.
It also determined that he did not die as a result of the vehicle fire.
Three suspects that were already in custody were arrested and charged on Monday.
28-year-old Redstone Wombdiska, and 36-year-old Joseph Lindsay are both charged with first-degree murder, while 40-year-old Christopher Cutlip, faces a second-degree murder charge.
Details

Contributed by

Jeff Henson
The annual Memorial Ride was once again a great success in 2023.
Held on August 14th and put on by Tony's Auto Electric and JDS Laundromat, the event raised money for identified needs at the Dauphin Regional Health Centre.
Co-organizer Tony Shewchuk says they were able to raise 22 hundred dollars.
"My niece Jennifer Lueke from Brandon donated a Harley bedspread for a queen-sized bed. And she raised about $900 for that. And she also had a card game. And then people also purchased tickets at my shop."
Shewchuk says around 50 motorcycles took part in this year's ride, which celebrated its sixth anniversary in 2023.
"It was just a matter of getting people together. The first time I did something like that it just turned up that more people wanted to continue it. So I kept it going and changed it to a memorial ride for people that lost loved ones."
The roughly 300 km trip began in Dauphin and made its way through Ebb & Flow, Kinosota, McCreary, and Erickson before returning to the city.
Details

Contributed by

Jeff Henson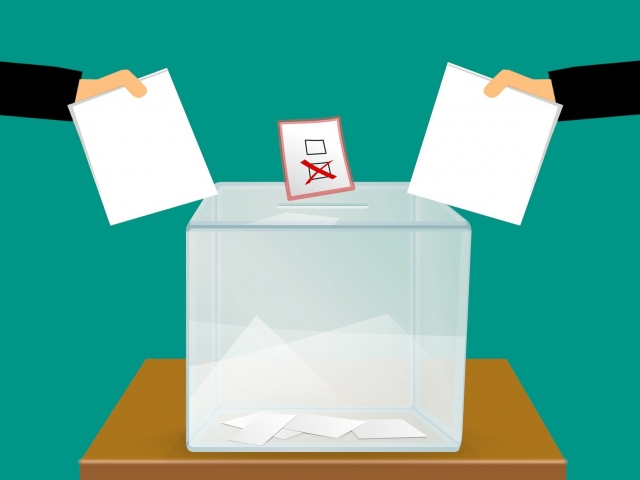 We now know the list of candidates for the October 3rd provincial election, after the nomination deadline passed on Monday.
There will be just two people running in Dauphin, as Gord Wood with the Progressive Conservatives will oppose Ron Kostyshyn of the NDP.
Three candidates will vie for the Swan River seat in the legislature - Andy Maxwell of the NDP, Don McKenna of the Keystone Party, and Rick Wowchuk of the PC's.
The Progressive Conservatives and New Democrats are running a full slate of candidates for the election, while the Liberals failed to field candidates in eight constituencies.
Details

Contributed by

Jeff Henson