NewsNow
The provincial government is launching a new campsite reservation service for the 2023 camping season.
The system will launch on March 27th, and it's important to remember that a new account will need to be created to book campsites. The government is suggesting that people create a new account before trying to book a campsite, as it will help with delays.
The province has also released the dates that people will be able to start booking each type of campsite. As always, they're staggering the dates to ensure the system works properly.
April 3 - All cabins, yurts, and group use areas (including Hecla and Camp Morton recreation halls);
April 5 - Campsite reservations for all western and northern region parks including Asessippi, Bakers Narrows, Clearwater (Campers Cove and Pioneer Bay), Duck Mountain (Blue Lakes, Childs Lake, Wellman Lake), Manipogo, Paint Lake, Rainbow Beach, Rivers, Spruce Woods (Kiche Manitou), Turtle Mountain (Adam Lake), William Lake, and Wekusko Falls;
April 11 - Campsite reservations for Birds Hill and Winnipeg Beach campgrounds;
April 12 - Campsite reservations for south Whiteshell including Caddy Lake, Falcon Beach, Falcon Lakeshore, and West Hawk Lake;
April 13 - Campsite reservations for Nopiming (Tulabi Falls, Tulabi Short Haul, Bird Lake, Black Lake, Shoe Lake, Beresford Lake) and north Whiteshell (Big Whiteshell, Brereton Lake, Nutimik Lake, Opapiskaw, Betula Lake and White Lake) campgrounds; and
April 14 - All remaining locations including Birch Point, Camp Morton, Grand Beach, Hecla, Hnausa Beach, Lundar Beach, Moose Lake, St. Malo, Stephenfield, and Watchorn.
You won't be able to access your old account once the new system is launched, and the province says that campers should take note of preferred sites from previous reservations before March 24th.
On opening days, reservations will continue to be accepted through the call centre at 204-948-3333 in Winnipeg or 1-888-482-2267.
Details

Contributed by

Sam Brownell
The third Monday in February has been recognized as Loius Riel Day in Manitoba since 2008.
The day celebrates the first premier and founder of Manitoba, and Northwest Métis Council Vice President Frances Chartrand says it's about more than just celebration.
"He's the one that got us into confederation, so you think about it, if Louis Riel wasn't out there fighting, there wouldn't be a Manitoba today. So we want to educate all Red River Métis Citizens, but we also want to educate the general public on who the Red River Métis are, and who Louis Riel is."
Chartrand says the day is tied closely to some very important aspects of Métis culture.
"When they celebrate this long weekend all across Canada it's Family day, so when you look at the founder of Manitoba, Louis Riel, and then you look at the Métis culture, the importance of family, the importance of sharing, the importance of dance, music, our language, we're able to celebrate with all of our families and have a great time."
The origin of "Louis Riel Day" is also closely tied to the Parkland says Chartrand, after one school stepped up in suggesting the name.
"When they did the contest in the province of Manitoba, in the Northwest Region, I believe McCreary School, had the most votes. So what they did was they had a call out to all the school divisions on what to name the holiday, and then they were recognizing, even in these young children in their wisdom in their mind, they know they had to recognize, and they knew who the founder of Manitoba is."
There are Luis Riel Day Celebrations across the Parkland today, including in Dauphin, Roblin, Ochre River, and Gilbert Plains.
Details

Contributed by

Sam Brownell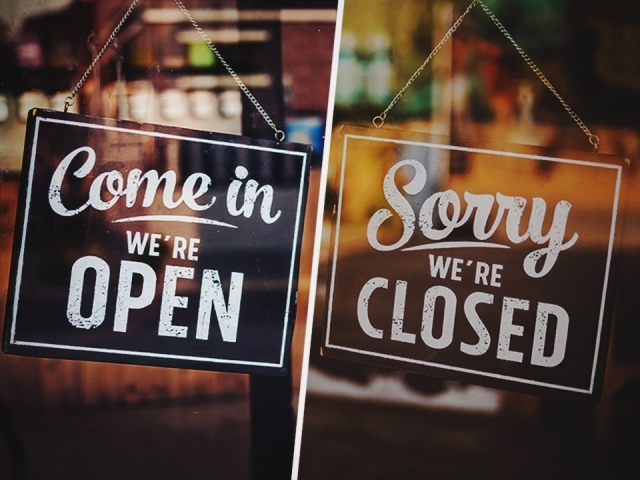 Co-op Food Store
Monday, February 20th - Closed
Co-op Main Street Gas Bar
Monday, February 20th - Open 6:30 a.m. to 9:30 p.m.
Co-op Mountain Road Gas Bar
Monday, February 20th - Open 6:30 a.m. to 9:30 p.m.
Dauphin Liquor Mart
Monday, February 20th - Open 11 a.m. to 6 p.m.
Fusion Credit Union
Monday, February 20th - Closed
The Dauphin Marketplace Mall
Monday, February 20th - Open 9 a.m. to 6 p.m.
Walmart
Monday, February 20th - Open 9 a.m. to 6 p.m.
Safeway
Monday, February 20th - Open 9 a.m. to 6 p.m.
No Frills
Monday, February 20th - Open 9 a.m. to 6 p.m.
City of Dauphin
Monday, February 20th - Closed
Dauphin Rec Services
Monday, February 20th - Closed*
*Credit Union Place will be open for the Skate Dauphin Ice Show
Dauphin Clinic Pharmacy
Monday, February 20th - 12 p.m. to 2 p.m.
Super Thrifty Pharmacy
Monday, February 20th - Closed
Dauphin Vet Clinic
Monday, February 20th - Closed
When the clinic is closed, a vet is on call for emergencies at 204-638-3208.
Details

Contributed by

Sam Brownell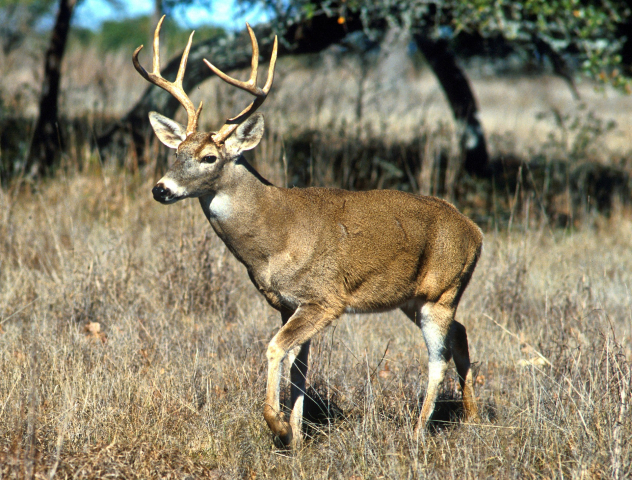 Manitoba Conservation has released its Officer Service Enforcement Update, and there are a number of reports from the Parkland, including one from just a few weeks ago in Dauphin.
Social Media Posts Lead to $3000 in Fines for Dauphin Man
On January 18th, conservation officers executed a search warrant in Dauphin after investigating images that were posted to social media.
Then, on the 25th, officers charged a man from Dauphin for killing a buck white-tailed deer without a licence, possessing illegally taken wildlife, possessing wildlife without a valid tag attached, and failing to cut out the correct date of the killing from the game tag. His total fines and restitution were $3000.
Off-Duty Conservation Officer Comes Across Illegal Hunting near Renwer
On November 25th, an off-duty conservation officer from Swan River came across a parked vehicle on the side of the road near Renwer. Someone was in the box of the truck, and there were drag marks from the bush.
They called an on-duty officer, but the vehicle had left by the time they arrived. They followed the drag marks and found a large spray of blood and hair, which helped them determine where the bullet came from.
Officers found a single spent cartridge on the road about 75 meters away, and before long, were able to find the truck matching the off-duty officer's description. There was a white-tailed deer carcass in the box of the truck, which the passenger, from Grande Prairie Alberta, claimed ownership of.
They admitted to officers that they had shot the deer from the road, and officers seized the deer and rifle. The passenger was charged $486 for discharging a rifle from a municipal road and issued a $1,500 restitution notice for the white-tailed deer.
Swan River Conservation Officers Bust Illegal Night Hunters
On December 8th, officers got a tip about a possible night hunting violation. When an officer responded, they found a truck stuck in the snow, and passengers were trying to dig it out, while the driver had gone to look for help.
There weren't any immediate signs of hunting, so when the passengers got the truck unstuck, they left. Soon after, another officer searching the area on a snowmobile found a freshly killed elk buried in the snow on private land. There were footprints going from the area to where the truck was stuck.
Officers found the individuals from Pine Creek First Nation and issued tickets for hunting on private land without permission ($486) and possessing illegally taken wildlife ($1,296). A rifle was seized and a $2,500 restitution notice was also issued. The elk was donated to a local resident.
Officers Spot Infractions During Aircraft Patrols
Early in January, aircraft patrols were conducted by conservation officers from Dauphin, Swan River, Neepawa, and Shoal Lake in collaboration with the provincial wildlife health manager to detect illegal baiting, illegal feeding, or any attractants promoting nose-to-nose feeding within the tuberculosis/chronic wasting disease control zones.
Several locations were observed and officers followed up by confirming findings once on the ground. Landowners were notified of the attractants and removal/clean-up orders were issued.
Details

Contributed by

Sam Brownell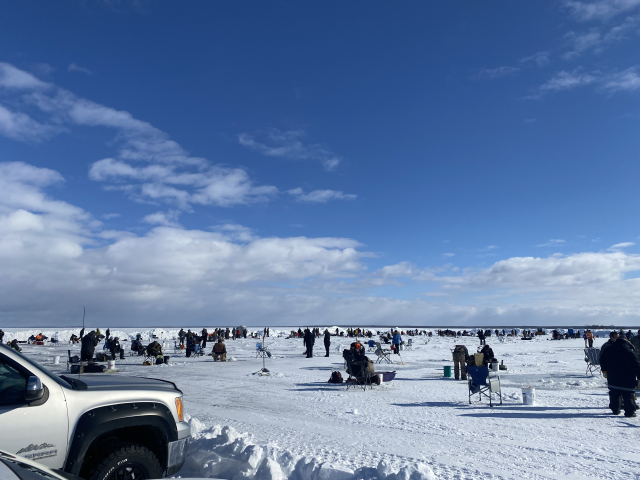 The Manitoba government recently announced a weekend of free fishing from February 18th to February 20th.
Natural Resources and Northern Development Minister Greg Nesbitt made the announcement on Monday.
"Everyone can enjoy ice fishing for free this weekend without requiring an angling licence. There's no better way to spend a winter day in Manitoba than ice fishing with family and friends, while also enjoying free admission to provincial parks during the month of February."
Anglers will be able to carry the standard amount of catches that are provided by a license. this would mean no more than four walleye, four northern pike, two smallmouth bass, one lake trout, one channel catfish, and two stocked trout.
This weekend of free fishing will exclude any provincial parks. all other angling restrictions will be in effect including regulations on individual waters.
For all the details on provincial angling regulations, visit www.manitobafisheries.com.
Details

Contributed by

Michael Brossart
Police are asking for public assistance after a young man was shot on the 15th of February.
Two young men, aged 18 and 19 were walking around the area around 11:25 pm. After hearing the crack of gunfire, the 18-year-old realized he'd been shot.
The young man was promptly taken to the hospital with non-life-threatening injuries. the 19-year-old was not injured in the incident.
Officers secured the scene and Police Dog services, as well as forensics, were quickly deployed.
RCMP are looking for anyone who saw a vehicle or suspicious persons in the area at that time or who may have information to assist with the investigation.
We are also asking residents in the area to review their video surveillance during that time. If you have information please call Dauphin RCMP at 204-622-5020, Crime Stoppers anonymously at 1-800-222-8477, or secure tip online at www.manitobacrimestoppers.com.
Details

Contributed by

Michael Brossart
The Manitoba government has announced more investments to try and retain and recruit nurses to the province.
Today's announcement is an extension of the Human Health Resource Action Plan which was announced in November. In November, the province announced a commitment to end mandatory overtime and add 2,000 healthcare professionals.
Now, the province has announced a $123 Million investment to continue that work, with nine initiatives, introduced today:
a new hourly premium for nurses who work weekend hours;
a new annual payment for nurses who hold the equivalent of a full-time position, as this helps to build more stability in the workforce;
reimbursing the costs of nurses' professional licensing fees;
an annual incentive for nurses who are eligible to retire but choose to remain in the workforce for up to an additional two years, to retain valued expertise and build capacity as new nurses are recruited into the workforce;
an incentive for nurses who have previously left the profession but choose to return to the workforce;
a new refer-a-nurse program for current nurses who refer a prospective nurse to a Manitoba employer;
a provincial float pool to support nurse staffing needs across the province;
a travel nurse incentive that will provide an additional hourly premium for nurses who travel to work in remote locations; and
a wellness incentive, which adds additional funds to the health spending accounts of full and part-time nurses to help to cover the costs of eligible expenses.
Health Minister Audrey Gordon made the announcement, saying in a news release that nurses are an extremely important part of the healthcare system.
"These incentives improve nurse staffing where there are high demands and needs in the healthcare system such as weekend coverage. We are already beginning to see positive results from these strategic investments and I want to assure all of Manitoba's healthcare providers that more supports are on the way as the Health Human Resource Action Plan is rolled out."
Since the original announcement in November, the province says that 330 new health-care providers have been hired including nurses, health-care aides, physicians and other staff who provide bedside care.
Details

Contributed by

Sam Brownell
A large chunk of the lineup for Rockin' The Fields of Minnedosa was announced today.
On August long weekend this year, August 4th to the 6th, you will be able to catch bands like The Glorious Sons, Aldo Nova, and artists like Sebastian Bach of Skid Row and Lou Gramm of Foreigner.
Here is the lineup announced so far:
Friday, August 4th
Kick Axe
Jack Russel's Great White
Sebastian Bach of Skid Row
Saturday, August 5th
Default
The Sheepdogs
The Glorious Sons
Sunday, August 6th
Toronto
Aldo Nova
Lou Gramm of Foreigner
Tickets go on sale on Wednesday, February 22nd, at rockinthefields.ca or by calling 1-888-330-8333.
Details

Contributed by

Alec Woolston
Manitoba Transportation and Infrastructure's Hydrologic Forecast Centre says water outflow from the Shellmouth Reservoir, or Lake Of The Prairies, will increase from 480 cubic feet per second (cfs) to 600 cfs starting tomorrow.
Another increase to bring water flow up to 700 cfs will happen on Tuesday, February 21st. This final increase will bring water levels on the Assiniboine River up by one or two feet between the Shellmouth Dam and Brandon. The rise in levels will decrease in the eastern reaches of the river and will be near half a foot as the increase arrives in Winnipeg in two weeks.
The province says they will continue to monitor conditions in the upper Assiniboine River as well as downstream levels. Manitoba Transportation and Infrastructure advises the public to take precautions as the rise in water levels could create unsafe conditions on the river and along the shore.
The release from the province can be found here.
Details

Contributed by

Alec Woolston
Manitoba's Progressive Conservative government says the delayed affordability package scheduled for the end of January is to be sent out soon.
A spokesperson for Finance Minister Cliff Cullen said the first of the cheques will be placed in the mail starting the week of Feb. 20.
The reason for the delay was to ensure that as many recipients as possible had time to update their addresses if they moved after filing their 2021 income taxes. The cheques are part of a package to assist individuals and families across the province with the rising cost of living.
The cheques will be sent to all Manitoba homes with a net family income of less than $175,000 in 2021, with $225 going to single people, and $375 to couples. Approximately $200 million was set aside to fund the nearly 700 000 cheques.
The province made the initial announcement about the affordability payments on January 26th.
Details

Contributed by

Michael Brossart
Health Canada has recalled a Presidents Choice brand Canadian Cheddar Cheese for possible Listeria contamination.
The affected cheese may not look or smell spoiled, but can still make you sick if consumed. The affected products will have a best-before date of August 24th, 2023, and the UPC is 060383837464.
Symptoms of sickness can include vomiting, nausea, persistent fever, muscle aches, severe headache, and neck stiffness. Pregnant women, the elderly, and people with weakened immune systems are particularly at risk.
Health Canada says recalled products should be thrown out or returned to the purchase location. If you become sick from consuming a recalled product you should contact a doctor immediately.
More information about the recall is available on Health Canada's Website.
Details

Contributed by

Sam Brownell