News Now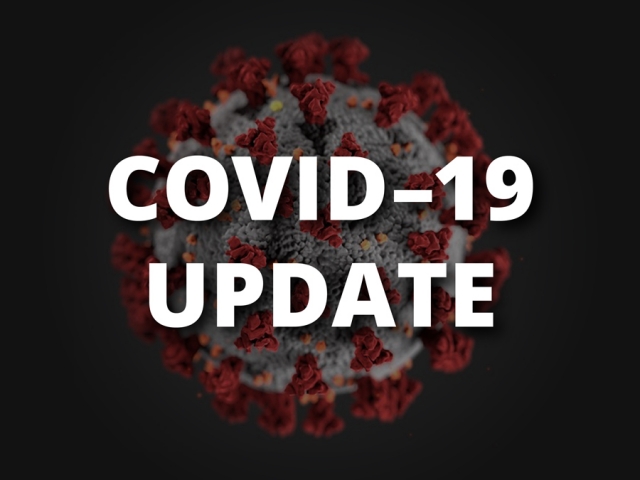 Health Minister Cameron Friesen and Dr. Brent Roussin have given their daily COVID-19 update.
There are 9 community screening sites for COVID-19. Four are in Winnipeg, sites are also in Brandon, Selkirk, Thompson, Flin Flon, and The Pas. There will be drive-thru sites in Winnipeg and Steinbach opening in the coming days.
The Health Minister says there will also be additional rural sites being rolled out in the coming days.
Roussin reminds Manitobans that this is a time for social distancing.
"This is not the time to go out in large groups, in crowded spaces, such as bars, restaurants, and large house parties. This is a broad recommendation, but this is keeping with our social distancing strategies to really impact the spread of the virus in our communities. This includes not attending gatherings outside your homes including faith-based gatherings."
There are no new cases today, the number remains at 17.
Friesen understands these increasing numbers can cause anxiety, but to remember that the rise in cases is inevitable and the health-care system is at the "highest state of readiness."
Details

Contributed by

Isaac Wihak
Prairie Mountain Health (PMH) is following provincial guidelines with new visitor restrictions at their long-term and acute-care facilities.
CEO of Prairie Mountain Health, Penny Gilson, says the visitor restriction policies have been well-received by families with loved ones under the care of PMH.
"In terms of visitor restrictions, and it could change, we are suspending visitors in our long-term care facilities. Unless for compassionate reasons, and that would be determined on a case-by-case basis. In our acute care facilities, we are limiting visitors to one visitor per patient."

"We also have staff screening visitors at all of our facilities to ensure they are not high-risk visitors, for example, those who've travelled internationally in the last 14 days."
It's important to follow the visitor restrictions, as some in PMH care have a high risk of developing severe complications from COVID-19 (anyone over 65, those with underlying medical conditions, those with compromised immune systems).
Gilson says we must continue to be patient and cooperative to help "flatten the curve" of COVID-19 spreading in our province.
"It's an unprecedented public health event right now. I have to say, all of our staff and physicians are coming to the table to help in any way they can."

"We are also asking that employers re-evaluate their policies around sick-notes. Right now we don't need the added burden on the healthcare system of people trying the get sick notes."
Prairie Mountain Health facilities, staff and providers are taking all the necessary precautions to reduce the spread of the virus.
The Prairie Mountain Health CEO is reminding us all to trust reliable information, which can be found at the Prairie Mountain Health website, and at the official Manitoba COVID-19 fact sheet.
Details

Contributed by

Matt Hamel
Different places around Dauphin have been closing their doors due to the growing concern of COVID-19. However, the Dauphin Food Bank will be pretty much business as usual with some precautions in place.
If you're in need of some meals, today is your next chance. From 5 p.m. until 8 p.m. at Parkland Crossing there will be an intake that is open to those that need some help.
"It's going to be a little bit different. When we open the doors, we're only allowing three people in at a time," said Robin Gambler, Chair of the Dauphin Food Bank. "We're not doing our computer part; we're just going to mark down their name and birthdates. We'll give people their food and they'll walk out the next door."
Gambler is encouraging people not to bring your entire family. They want people in and out as quickly as possible.
Recently on Facebook, there was a post that was urging people to donate to the Food Bank. Gambler saw that post and was thrilled that there are people that support what the DFB does and she notes that you can donate anything non-perishable. That includes soup, crackers, spaghetti noodles, sauce, and much more.
"It would be nice if everyone could even give just a can. I know after today, our shelves will be pretty much empty," continued Gambler. "I'm really hoping that we can get some donations in."
If you'd like to donate, you can take your items to the Dauphin Friendship Centre from 1 until 3 p.m. today. You can also take them any time to Parkland Crossing. The next intake will take place on April 2.
Details

Contributed by

Darnell Duff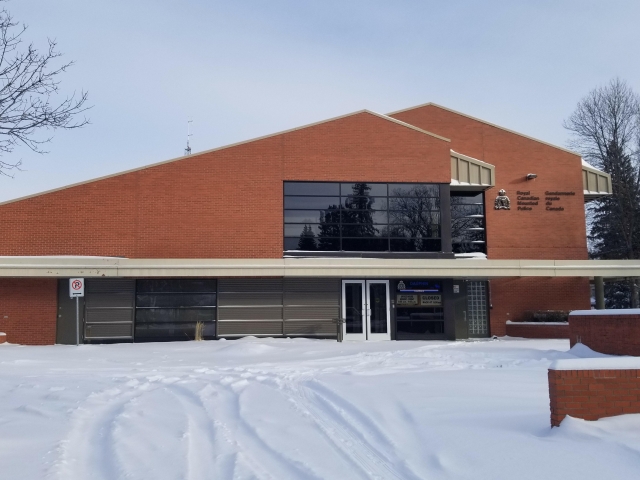 The Manitoba RCMP will be making some slight adjustments while interacting with the public during the COVID-19 issue.
Officers will continue to patrol communities, respond to calls, and investigate criminal activity across the province.
However, the RCMP asks that if your matter isn't urgent, to avoid going to the detachment.
If you need to speak with an officer or want to file a criminal report, they ask that you call ahead and make arrangements.
The officer may be able to take your report over the phone or may direct you to meet at an alternate location.
In a press release, the RCMP says there will be more questions when calling 911.
"When you call, you will be asked additional questions concerning your health. This is to ensure that officers can take appropriate safety precautions. When our officers respond, you may see them wearing personal protective equipment such as a face mask. This is for your safety and that of our police officers. Every single one of our officers remains committed to your security during these difficult times. However, to truly get through this, we will all need to work together. Be kind to one and other, take care of those around you, and do everything you personally can to adhere to the recommendations of public health officials."
Details

Contributed by

Isaac Wihak
The provincial government was planning to release their education reform proposals at the end of the month, but will now wait until at least summer 2021 to release the report.
The review was to look at administration, ways to improve literacy and test scores, and Education Minister Kelvin Goertzen hinted it could lead to fewer school divisions.
Leifa Misko, the chairperson of the Mountain View School Division board of trustees, says the government wouldn't tell them if there'd be school division changes.
"We are hopeful there will not be major changes to the school division."
Misko says the division hasn't prepared for a possible change in school divisions.
"We do believe, to amalgamate, you should be talking to the communities and receive the communities' input, and ultimately, it should be up to the communities and the area that will be affected if they amalgamate or not."
The report is being delayed due to the coronavirus and schools being closed. Goertzen says he needs teachers and education staff to focus on students' needs while classes are suspended.
Details

Contributed by

Isaac Wihak
Public health officials have announced two more presumptive positive cases of COVID-19 in Manitoba.
Case 16 is a Winnipeg woman in her 50's, while Case 17 is a Winnipeg man in his 70's.
It appears that both cases are travel related.
Manitoba's first drive-thru community testing site for COVID-19 opened this afternoon in Selkirk, north of Winnipeg.
The Selkirk testing site, at 622 Superior Ave., will be open daily from 9 a.m. to 4 p.m.
Details

Contributed by

Tess Kovach
Following the latest recommendations from the provincial health authority, MR MIKES SteakhouseCasual in Dauphin will be offering take-out dining only.
Manager Bryce Hancharyk says the decision was difficult, but necessary.
"Given the current state of everything, we've switched operations to take-out only. Not only for the safety of our staff, but for the safety of our guests. It's a change in pace for us."
It's a precautionary move that ultimately boils down to safety, and Bryce says the staff are also taking extra measures to make sure the restaurant is clean.
In lieu of dining in, you can place your order with MR MIKES SteakhouseCasual by calling 204-701-6453.
Details

Contributed by

Matt Hamel
Many of us are experiencing anxiety and stress related to the COVID-19 issue.
CKDM spoke with Julia Senchuk with the psychology department at Brandon University.
She says it's important to remember we're all in this together, and that it's okay to have feelings of worry or fear at a time like this; they are emotions almost all of us are experiencing in one way or another.
"A lot of the problem with this situation is the unknown and uncertainty, this is one of the biggest causes of stress."
Senchuk offered her expertise on what you can do to manage your mental wellbeing at this time.
"We want to look at (1) how we are eating, are we eating well? (2) How we are sleeping, are we getting enough sleep? and (3) are we moving? A lot of gyms are closing, but we can go for a walk. Play with the kids, take the dog out. Things that get us moving and active can maintain that basic level of mental health, so we can cope with the stress we are dealing with."
Although many of us will experience significant social isolation during this time, Senchuk recommends using technology to stay connected with friends, family, and the community.
"Let's use our technology to our advantage. Many of us are isolated for various reasons. Let's learn how to use our technology so we can connect; whether we're using phone, video chat, or social media to really connect with others. That does help our mental health and allows us to check on others and see how they're coping with the situation."
Julia Senchuk works with Brandon University's Department of Psychology. She also runs her own private counselling practice.
Details

Contributed by

Matt Hamel
The Manitoba Government is recommending everyone stay home to avoid the spread of COVID-19.
Some businesses in Dauphin though, remain open and are inviting people to gather despite recommendations not to.
CKDM spoke to Mayor Allen Dowhan to ask him if he's comfortable with businesses still encouraging people to gather.
"I hope they're following the provincial guidelines. Gatherings have been reduced to 50 and just to be on the safe side, I hope they comply with these guidelines."
Dowhan says the City doesn't have the authority to close businesses if they don't follow the guidelines.
"We can't do that, it's not in our power. It's provincial power."
The provincial health officer has the power to close establishments that don't follow the guidelines.
Chief Provincial Public Health Officer, Dr Brent Roussin, says the province continues to make strong recommendations to get the message out to people.
"You always hear me talk about peoples' roles, so that business will have a role to protect Manitobans, but then other Manitobans need to ensure they're protecting themselves too and ensure they're social distancing. So, at first, we don't usually move to these coercive measures, but our legislation does allow us to move to that if we think that the risk to the public is being compromised."
Details

Contributed by

Isaac Wihak
Manitoba's chief public health officer confirmed this morning the number of presumptive positive cases in Manitoba is 15.
Dr. Brent Roussin restated the importance of following social distancing recommendations.
"Our social distancing messaging continues. This is going to be one of our most important strategies to limit the impact of the virus in our communities. This is not the time to be going out to crowded bars or restaurants. Now is the time to ensure we're distancing ourselves from others, avoiding close prolonged contact with others, and staying home when we can."
Dr. Roussin says this is an important precaution for those at high risk of developing severe complications from COVID-19 including those over 65, those with underlying medical conditions, and those with compromised immune systems.
Over 2,100 Manitobans have been screened for COVID at the 7 testing sites across the province (four in Winnipeg, and one each in Thomson, Flin Flon, and The Pas).
The province's 8th COVID-19 testing site opened today at the Brandon Regional Health Centre, operating from 8am to 4pm.
Additional testing centres will be announced in the province this week.
If you have cold- or flu-like symptoms or have recently travelled internationally, you are asked to call Health Links, who will be able to assess whether testing for COVID-19 is needed and can provide a referral.
The Health Links number is 204-788-8200 and 1-888-315-9257 (toll-free).
For a full list of preventative measures, and all other official information from the Manitoba government, click here. www.manitoba.ca/covid19/.
Details

Contributed by

Matt Hamel
Eight people have died because of the novel coronavirus, also known as COVID-19, in Canada. In Manitoba, there are eight confirmed cases of COVID-19 and seven presumptive cases, none of which are from the Parkland.
We already know the effect that the virus can have on humans, but we've learned it can also affect animals as well. Roxane Neufeld, Veterinarian at the Dauphin and Ste. Rose Vet Clinic shared this information.
"It is possible that animals can be infected by COVID-19. There is no evidence however, that animals can spread the virus to people at this time."
In Hong Kong, one dog has died after he was released from quarantine after a COVID-19 test. This was after the pet's owner had recovered from the virus.
"If you're sick and you're worried that you may have COVID-19, you should avoid close contact with your pet," continued Neufeld. "Don't let them snuggle you or lick you or sleep with you. You should also always cough into your elbow or Kleenex and don't cough or sneeze on your pet."
Neufeld adds that it's suggested that you get another loved one in your family to take care of your pet if you're worried about feeling sick.
If your dog or other animal hasn't been eating for a number of days, is coughing and is looking lethargic, it's a good idea to take them to the vet to get them checked.
"I think that's very important. Even if it's not COVID-19, they could be infected by something else and they may need medication," she concluded. "We're always here for your animal, that's why we do what we do."
If you are taking your animal into the vet, Roxane has recommended you take these precautions.
You can call ahead and we can come to get your animal from the vehicle so you don't have to come into the building
If you need refills of any medication or food, call ahead and we'll have it ready for you
We can take any payments over the phone
If you're not feeling well or seniors who really want to stay away from public areas, we can make arrangements to make deliveries in town
Details

Contributed by

Darnell Duff