NewsNow
Between December 4 and December 5, a solar-powered speed reader was damaged on Highway 20 East, in the Eclipse area just east of Dauphin. The suspect used a saw to cut down the post and stole the solar panel.
Anyone with information on this incident is asked to call Dauphin RCMP at 204-622-5050, call Crime Stoppers anonymously at 1-800-222-8477, or secure tip online at www.manitobacrimestoppers.com.
Details

Contributed by

Sam Brownell
The Manitoba government has announced that students will be able to return to in-person classes at schools across the province on January 17th after the week of remote learning put into place at the start of the new year by Premier Heather Stefanson.
The one week of remote learning was meant to give schools and school divisions a chance to work on plans for a safe return and address the staff shortages that may be caused by the spread of the Omicron variant.
Education Minister Cliff Cullen said that the province is continuing to make sure students will be able to succeed when they return to school on Monday thanks to investments of over 63 million dollars from the province that is being put towards helping keep students safe in the classroom.
Details

Contributed by

Eric Fawx
Earlier this evening Dauphin City Council met for their bi-weekly council meeting, which was their first of 2022 and first since December 13, 2021, after their break for the holidays.
The highlights from this meeting included the appointment of Dauphin Regional Comprehensive Secondary School grade 12 student Katherine (Katie) Kowalchuk as the new Youth Council Member who will be in the role from January to March of 2022 after the city did not have a youth member for the 2020/2021 school year due to COVID-19.
The council also discussed the following throughout this meeting:
An animal control report stated that the population of rabbits has diminished in the community which is likely due to the number of fishers, foxes as well as coyotes in the area.
The approval of the Manitoba Housing and Renewal Corporation's funding of $714,600 that was awarded to the city of Dauphin on March 24, 2021, which sees the funding going towards the following:

$50,000 to Habitat for Humanity's Dauphin chapter for their new build of a 906 square foot house for a family of 4 which will begin this year on 7th Avenue North-East
$239,600 to the Dauphin Friendship Center for their build of a new 5-unit apartment complex
$425,000 to the Parkland Crossing for the first phase (8 units) of their new 24-unit low-income housing project.

Letters of support from the city to the Building Sustainable Communities Grant Applications for:

Watson Art Center window replacements, which will replace all windows with triple-pane glass to assist in better insulation of the building and decreased energy use
Building of an accessible toboggan run in the city of Dauphin to be built by a local group
Creation of the Dauphin Derailleurs Cycle Club bike corridor connecting Dauphin with Riding Mountain National Park
Dauphin Recreation Services for the building of a toddler playground at Meadowlark Park
Dauphin Recreation Services for an 18-hole disc golf course to be built at Vermillion Park for residents of all ages and abilities year-round.

Citizen appointments for external committees and boards which includes the following:

Communities in Bloom
Dauphin Community Band
Dauphin Recreation Services
Dauphin Public Library
Dauphin Regional Airport Authority
Fort Dauphin Museum Board
Inter-Mountain Watershed District.
The list of those appointed can be seen here.

City of Dauphin administrative assistant Janelle Thompson will be reimbursed for tuition fees, books, and travel expenses for courses at the University of Manitoba for the completion of the Certificate of Manitoba Municipal Administration (CCMA) program thanks to funding from the province.
Councilor Bellemare discussed the social media campaign in memoriam of Betty White to donate to local humane societies on January 17th (which would have been her 100th birthday) and asked the residents of Dauphin and area to consider donations to the Parkland Humane Society located here in Dauphin by contacting them at 204-638-6966.
Councillor Bellemare mentioned that Meals on Wheels in Dauphin is always in need of volunteers and if you are interested in helping out residents can contact the hospital and they will assist in getting you signed up.
The next scheduled city council meeting will be at Dauphin City Hall on Monday January 24 at 5 pm and can be viewed on the live stream on the City of Dauphin YouTube page here.
Details

Contributed by

Eric Fawx
On Saturday, Ste. Rose du Lac RCMP was conducting a patrol on the Ebb & Flow First Nation when they approached a young male walking along the road who wasn't dressed properly for the extreme cold. After speaking with the 13-year-old from Vogar, Manitoba, officers identified him and discovered that he was on court-imposed conditions that included not being in the community.
Officers then arrested the youth and during their search discovered two knives and two digital scales. The teen was transported to the Ste. Rose du Lac RCMP detachments and remanded into custody on charges of Possession of a Weapon, Carrying a Concealed Weapon, and Failing to Comply with a Release Order.
Details

Contributed by

Sam Brownell
Public Health officials identified 2,383 new cases of COVID-19 in Manitoba today.
*Dauphin now has 80 active cases of COVID-19*
The test positivity rate has increased to 49% provincially.
The case breakdown for today's numbers are:
271 in the Prairie Mountain Health Region.
160 in the Interlake/Eastern Health Region.
150 are in the Northern Health Region.
318 are in the Southern Health Region.
1,484 are in the Winnipeg Health Region.
The numbers of active cases in other Prairie Mountain Health districts are:
Riding Mountain (25), Swan River (50), Duck Mountain (18), Porcupine Mountain (45), Agassiz Mountain (98), Asessippi (134), Little Saskatchewan (144), Whitemud (128). Brandon has 1,814 active cases.
In the Interlake, the Eriksdale/Ashern health district has 81 active cases. The Fisher/Peguis district has 176 active cases.
There are 31,618 active COVID-19 cases in the province.
341 Manitobans are hospitalized with active COVID-19.
38 Manitobans are in intensive care units with active COVID-19.
For more information check out the provincial dashboard here.
Details

Contributed by

Sam Brownell
Canadians could experience a delay in receiving their mail due to staffing shortages according to Canada Post. In a news release on Friday, they said they are working on contingency plans where necessary.
"While we respond to this current situation, we continue to prioritize the health and safety of our people and the communities we serve."
Canada Post recognized that the situation is constantly changing and they may have to implement temporary measures such as hour reductions or short-term closures at some branches.
Details

Contributed by

Sam Brownell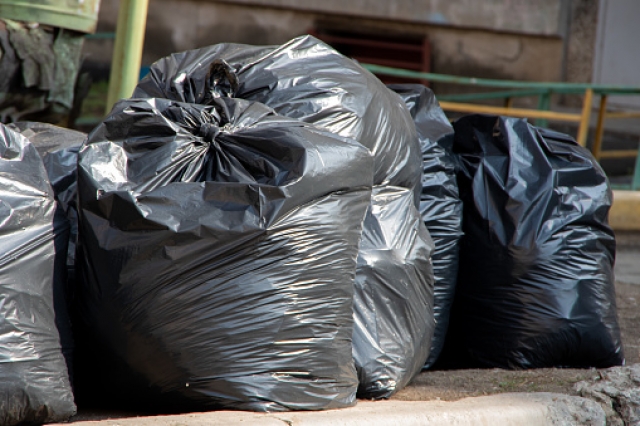 Due to staff shortages, there will be no garbage pickup in the Ochre River and Ochre Beach area.
Garbage collection will resume on Tuesday.
Details

Contributed by

Darnell Duff
The Dauphin Fire Department has released their year in review for 2021 and while 2021 was not their busiest year on record, it was an almost 20% increase in incidents as compared to 2020.
The highest number of incidents continues to be false alarms at 52 calls, which totals 26% of the total alarms.
The second-highest amount of calls continue to be vehicle collisions and for the first time since 2018 outdoor fires such as grass/field/brush and dumpster fires were in the top 3 which replaced the previous number 3 which was kitchen fires. With 2021 having been such a dry year, it is believed that was a large contributing factor in the increase in outdoor fires.
The DFD says there were over 5,700 hours in 2021 that were taken up by incidents with just over 1,500 in the RM of Dauphin and just under 4,000 in the city of Dauphin. 158 hours of that were spent helping neighbouring departments through the mutual aid system.
When the department wasn't on calls they spent just under 2,500 hours on weekly training sessions which were held every Wednesday as well as some weekend training sessions held locally through the MB Emergency Services College including the following:
12 members who completed the Fire Department Safety Officer seminar (20-hour course),
5 who completed the Fire Ground Management seminar (18-hour course),
11 who completed the Rescue Practices (low angle rope rescue) seminar (18-hour course),
11 who completed the Pumps Basic seminar (18-hour course),
11 who completed the Pumps Advanced seminar (18-hour course), and
8 who completed the Emergency Vehicle Driving Skills seminar (18 hours).
This is an additional 1,068 hours of weekend training given by the members of the department to help prepare themselves to better serve the community.
On top of that, 3 members of DFD completed their Fire Fighting Level II (NFPA 1001) exams and 8 members completed their Driver/Operator (NFPA 1002) exams through the MB Emergency Services College in 2021.
Details

Contributed by

Eric Fawx
China has recently announced that they have joined South Korea in temporarily suspending imports of Canadian Beef.
The decision comes after the discovery of an atypical case of BSE in a cow from Alberta in mid-December.
Chinese customs has said that all beef and beef products from Canada will be stopped from coming in but hides will continue to be eligible for import.
According to Statistics Canada, the country's beef exports to China in 2020 were over 100 million dollars while South Korea's exports were just over 45 million dollars.
Details

Contributed by

Eric Fawx
Paramedics in rural Manitoba are quitting due to chronic understaffing that their union blames on changes to health care.

Bob Moroz, president of the Manitoba Association of Health Care Professionals, says new data shows too many ambulances are sitting idle due to a lack of personnel. The union, representing more than 800 rural paramedics, received a copy of the October 2021 Medical Transportation Coordination Centre Ground Report that pointed to the 17,000 hours of no ambulance coverage in rural Manitoba. This marks a five-year high with no signs of slowing down due to the increased need for ambulances in the province.

Shared Health admits the system does not have enough employees and throughout the Prairie Mountain Health Region, there have been days that see up to 40 percent shortages of staff compared to what is needed to cover.

shared Health says efforts are underway to recruit paramedics to reduce reliance on overtime or on-call staffing.
Details

Contributed by

Eric Fawx
The Manitoba Government has announced they are extending current health restrictions until February 1st. The restrictions were put into place on December 27th and were supposed to end on January 11th.
Manitoba's Health Minister Audrey Gordon says the province needs more time to assess the rapid spread of the Omicron variant before they can ease restrictions.
The restrictions include limits on public and private indoor gatherings. You can find a full list of the restrictions here.
Details

Contributed by

Sam Brownell