NewsNow
Cory 'Laffy' Lafontaine is all ready to open Ste. Rose Hoof 'n' Holler Days on Friday, October 6 as he will be hosting the morning show.
It will, of course, include some jokes from Mathew Bertrand and a whole lot more. Then on October 7, one lucky person from the community will be winning $300 in gift cards from local businesses in Ste. Rose.
The Ste. Rose Hoof 'n' Holler Committee is hosting 'Shop Local September' which runs until October 3. The next time you shop in Ste. Rose, keep your receipt, write your name and number on the back, and then drop them off at the town office before 3:30 p.m. on October 3.
If you do, you will be entered into the grand prize for this gift certificates. Also something to keep in mind that it doesn't matter what size business you shop at.
"Even if someone is having a Norwex party and you have a receipt from purchasing something, that works as well," said Ashley Vandepoele. "It's a fun way for the community to shop local and to have a chance to win some gift cards."
So the next time you shop in Ste. Rose, make sure you keep that receipt handy because it could be your ticket to $300 in gift cards to various businesses.
"I've had to remind a few people, we want everyone to take part," ended Vandepoele. "Whether you have one receipt or dozens, you have a chance to win."
Details

Contributed by

Darnell Duff
A new outdoor sports complex that is set to open in 2025 in Brandon now has a name.
The city announced Tuesday morning a 10-year naming rights agreement with Maple Leaf Foods.
Located at First Street and Veterans Way, the Maple Leaf Foods Sports Complex will include a FIFA-sized soccer field, up to eight 11 vs. 11 soccer fields, and one dedicated 9 vs. 9 soccer field.
It will also be home to a cricket pitch, a clubhouse with changerooms and washrooms, and walking paths.
Funding from all three levels of government helped pay for the project.
Details

Contributed by

Jeff Henson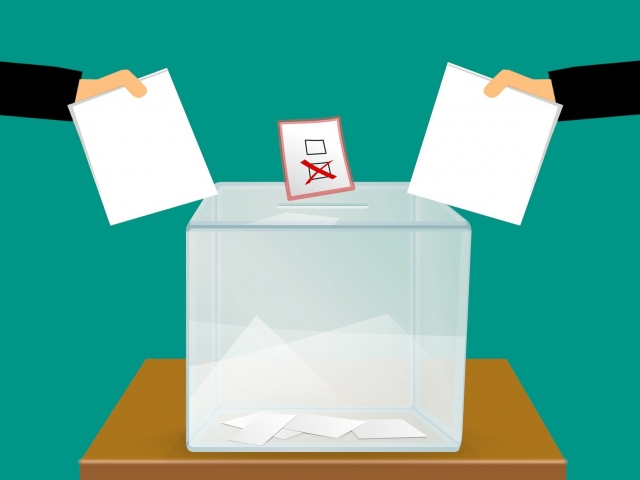 Healthcare announcements were the story of the day Monday on the provincial election campaign.
Progressive Conservatives promised to spend $ 120 million over the next four years to recruit healthcare workers if they are re-elected on October 3rd.
They also announced $ 10 million for a new First Nations-operated addiction centre.
Meanwhile, New Democrats pledged to add more beds at Grace Hospital in Winnipeg to reduce emergency room wait times.
They also promised to tackle the surgical backlog by consulting with surgeons and implementing their ideas.
Earlier in the day, the three main party leaders all said they were not in favour of including mandatory addiction treatment in their platforms.
During a radio debate in Winnipeg, PC leader Heather Stefanson said her party is looking at a preventive model and doesn't support sending drug users to treatment without their consent.
Wab Kinew of the NDP said supervised consumption sites should be considered, while Liberal leader Dougald Lamont said involuntary drug treatment doesn't work in the long run.
Details

Contributed by

Jeff Henson
Residents in Ward Two of the RM of Lakeshore will be heading to the polls next month to elect a new councilor for that area.
A by-election is set for October 18th, with voting taking place that day from 8 a.m. to 8 p.m. at the Ochre River Community Hall.
Three candidates are running to fill the vacancy - Grant Moffatt, Pat Nichols, and Les Sametz.
An all-candidates forum has been planned for next Monday at 7 pm at the Ochre River Community Hall, to give ratepayers the opportunity to meet the three candidates.
Anyone wishing to ask a question to the candidates during the forum is asked to drop off the question by this Friday at the RM of Lakeshore office.
Questions can also be emailed to This email address is being protected from spambots. You need JavaScript enabled to view it..
Details

Contributed by

Jeff Henson
According to GasBuddy.com, the average retail gasoline price in Manitoba fell half a cent per litre over the past week to 164.05 cents per litre.
That price is 1.5 cents a litre cheaper than a month ago, and 0.4 cents a litre cheaper than on this day one year ago.
The National average price for a litre of regular fuel is 168.49 cents a litre, which is 1.4 cents higher than last week.
Details

Contributed by

Jeff Henson
The Dauphin Neighbourhood Renewal Corporation is putting out a call for sponsors and partners to help them fund their meal programs.
In a news release, the organization says their funding for their meal programs - which they run five days a week for those in need - is set to run out by the end of January of next year.
The program has been in operation since December of 2022, and so far this year has served over 8,100 meals alone.
The organization says they will be pursuing funding in order to continue offering their Breakfast Program next year, but are looking for donations or local partners to help them continue both meal programs going forward.
Individuals or organizations looking to make charitable donations to the DNRC can do so through the Dauphin First United Church.
If you are issuing a cheque, you are asked to write "DNRC meal program" in the memo portion.
Charitable tax receipts will be offered for all donations.
Details

Contributed by

Jeff Henson
Tuesday is Fuel Good Day at the two Dauphin Co-op gas bar locations.
10 cents from every litre of fuel sold at both locations on Tuesday will be given to the Court project in Ste Rose.
Dauphin Co-op Marketing and Community Relations Manager Joan Chetyrbok says the Court project was selected through an application process that took place this spring.
"Everything we have heard about the Court Project in the news is that the whole community is behind it and it is something that is really needed in Ste Rose. So we are happy to get behind it as well."
Chetyrbok hopes the entire region will take part in this event.
"I really want to encourage everybody to please hold off filling your gas tanks until Tuesday. If you have to run on fumes please do so, and come out and support the court project."
There will also be a fundraising barbecue at both locations from 11 until 1:30, with proceeds from that also going to the project.
You can place an order for the barbecue in advance by calling or texting 204-648- 5309.
Chetyrbok says they traditionally raise around five grand through Fuel Good Day, but she is hopeful they can beat that mark this year.
"We are also taking donations that day at both gas bars. Anyone that gives a donation of any size will get a Fuel Good Day air freshener."
Since its launch of Fuel Good Day in 2017, the Dauphin Co-op has been able to donate a combined thirty-thousand dollars to six different local charities.
Details

Contributed by

Jeff Henson
Crown lands, a new Justice Centre for Dauphin, and improvements to local health care were some of the topics discussed during a Saturday morning town hall hosted by the Manitoba NDP.
Party leader Wab Kinew was joined by Dauphin candidate Ron Kostyshyn for the event.
Kinew says he was very impressed with both the turnout and the kinds of questions that were brought up on Saturday.
"You can tell by the questions that people are not holding back. People are frustrated with health care, they are frustrated with the PC's approach to the Agriculture industry, and people are giving us a very straightforward account of what they need for the Parkland region and for Dauphin to succeed."
It's the second time within the past month that Kinew has visited Dauphin, a community that holds a special place with his family.
"Because of the time that my wife Lisa spent here in the community, serving as a physician. One of the things Lisa told me is that we need more rural representation on our team. And you have a great candidate in Ron Kostyshyn here in this area. And I am coming back to the community and the region time and time again because I believe in Ron, and I want him to get elected. I know that it is time for the Parkland to have a voice in the Legislature."
Details

Contributed by

Jeff Henson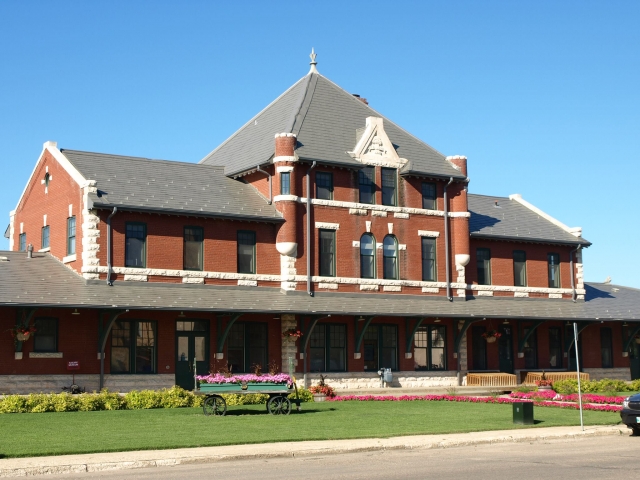 A Yukon man who has become a Canadian viral sensation for sharing his love of the Bhangra dance will be in Dauphin on Monday night.
Gurdeep Pandher brings his nationwide Joy, Hope, and Positivity tour to the Sunshine City for an event in front of the CNR station.
Bhangra is a traditional dance of Punjab, and Gurdeep shares it during his presentation, while also promoting diversity and inclusivity.
Residents are encouraged to come meet Gurdeep and share in the dance, starting at 6 p.m.
Details

Contributed by

Jeff Henson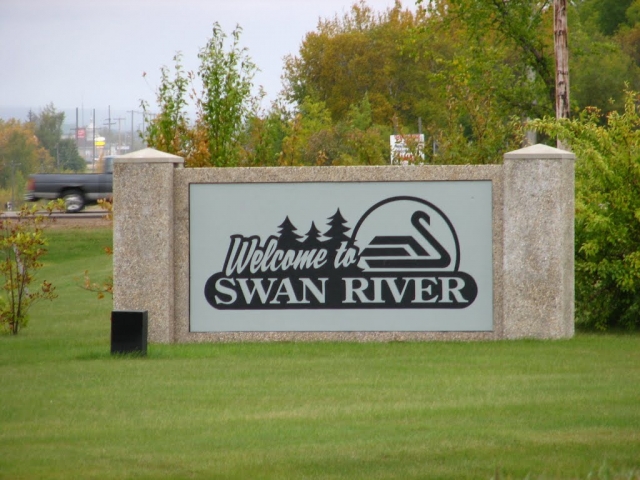 The Swan Valley Medical Professional Recruitment and Retention Committee has announced plans to offer funding to individuals who are accepted into an upcoming UCN Health Care Aide program in Swan River.
Thanks to funding from the four municipalities in the Swan River Valley, the committee is offering fully paid tuition to those taking the course, which begins October 3rd.
In order to receive this funding, the course participant must agree to work as a Health Care aid at a facility in the Swan Valley.
In a news release, the committee says they are currently short about 56 Health Care Aids in the Swan Valley.
Those wishing to apply to the training program should contact Cindy Woodson at (204) 734-9823.
Details

Contributed by

Jeff Henson
The Manitoba government says an investigation has found evidence that "external activity'' impacted its websites and services Thursday.
The province initially said there was an unplanned service interruption that affected all its public websites and web services.
Yukon, P-E-I have said cyberattacks were behind their shutdowns Thursday.
with files from the Canadian Press
Details

Contributed by

Jeff Henson