NewsNow
The Right to Housing Coalition is asking Manitoba's political parties whether or not they support the five pillars announced in their "Social Housing Action Plan for Manitoba" report that they released on Wednesday.
Coalition spokesperson Shauna MacKinnon says the current low-rent housing situation in Manitoba will not be solved without re-investing in social housing.
The coalition adds low-rent housing supply is a problem across several parts of the province, including Dauphin, where they say options are especially limited.
The pillars include increasing the social housing supply by 1,000 rent-geared-to-income units annually for at least 10 years, as well as increasing and stabilizing funding to ensure all social housing tenants have access to supports.
Limiting exemptions to rent regulations, such as above guideline rent increases and disallowing rent discounts are also on that list, as well as supporting and partnering with social enterprises to provide employment and training opportunities in social housing construction and maintenance.
The coalition also suggests protecting existing rent-geared-to-income units from being lost due to disrepair, lack of subsidies, or the sale of properties.
They have asked the political parties to express their support by September 15th, adding they will release the results prior to the October 3rd election.
Details

Contributed by

Jeff Henson
Several Parkland residents have been nominated for Manitoba Country Music Association awards.
Highlighting the list is Emma Peterson of Winnipegosis, who is up for five awards - including fans choice, female artist of the year, and interactive artist of the year.
Her song "Got It Back" is also nominated for single and music video of the year.
She will be competing in both of those categories against Roblin's Ryan Keown and his song "A Lie I Can Live With".
Meanwhile, Dauphin's Desiree Dorion received three nominations - for Female Artist of the Year, Album of the Year, and the Indigenous Country Music award.
Nelson Little, who originally hails from the Winnipegosis and Pine River area - is also up for the Indigenous Country Music award, as well as Top Male Artist and the Roots Artist of the Year.
Other local nominees include Ethelbert's Jerry Sereda for both Album of the Year and the Indigenous Country Music award, and Alonsa's Rylan Knaggs, who was nominated for the All-Star Band as a guitar player.
Lastly, 730 CKDM has been nominated for radio station of the year, while our midday host Alex DeVries is nominated for radio personality of the year.
The awards will be handed out on November 4th in Winnipeg.
Details

Contributed by

Jeff Henson
The provincial election is set for October 3 and us here at 730 CKDM will have complete coverage leading up to and on the day.
In Dauphin, Gord Wood is running for the conservatives while Ron Kostyshyn is running for the NDP. Stephen Chychota of the Parkland Chamber of Commerce was on the Al Gaines Morning Show Thursday to announce that they will be hosting a provincial election public forum on September 27.
It will take place at the Watson Art Centre at 7:00 p.m. and with just a little less than a month away from the election, Chychota says you can submit questions that could be answered on September 27.
You can submit your questions online at 'Ask the Canditates'. You can also email them to This email address is being protected from spambots. You need JavaScript enabled to view it., call 204-622-3140, or deliver them in person at 100 Main Street South in Dauphin.
"We know the public wants to have their many questions answered and we're giving them their chance to ask," said Chychota.
Make sure you stay tuned to 730 CKDM for everything provincial election in our province.
Details

Contributed by

Darnell Duff
Eye, nose and throat irritation, three things that many people have been dealing with this summer.
Some have also been dealing with more serious problems such as reduced lung function, worsening of asthma and other lung and heart conditions. 2023 has brought with it one of the worst wildfire seasons in Canadian history. Hundreds and hundreds of fires have ravaged the country with many of them having devestating effects.
For example, the 2023 wildfire season is the most destructive on record in British Columbia and parts of that province continue to burn. While fires continue to blaze in B.C., the effects of those fires continue to pose problems in Manitoba and specifically in this case, the Parkland region. Smoke from that part of the country has made its way to Manitoba and with it, comes continued smoky conditions. It's those conditions that can pose a health risk, with children, the elderly, and those with heart or lung conditions at greater risk.
Anna Johnston is with Prairie Mountain Health and she says when the skys are smoky, it's best to stay inside.
"It's important to limit your outdoor activity, especially if you notice that it's making you tired or short of breathe," said Johnston. "If it makes you tired, just stop and go inside. It's also important to limit the amount of time your children are spending outside, you have to watch out for them as well."
If you feel completely fine and fully awake when going outside and you then become fatigued, this is one of the biggest signs that it's time to make your way inside. Even if you don't think the smoke will affect you, it very well could be. More smoky conditions are expected for Thursday and while wildfire season is coming to an end, now is not the time to stop taking care of yourself and being cautious.
"If you're tired, you want to be going into a place where there is air conditioning or some kind of clean air filter being used, just take a break," ended Johnston.
In Manitoba, there are still dozens of fires burning; however, all are either under control or being monitored. In British Columbia, more than 400 fires continue to burn.
Details

Contributed by

Darnell Duff
After a weekend plagued by landline call-in issues, The Dauphin and District Handi-van can now receive calls from landlines again,
The problem was first reported on Friday, noting that any landline phone call would not reach the service.
Cell phone calls were unaffected through the weekend.
you can click the link provided to reference The Original Article.
To get a hold of The Dauphin and District Handi-van, you can call (via landline or cell phone) 204 638 8884.
Details

Contributed by

Michael Brossart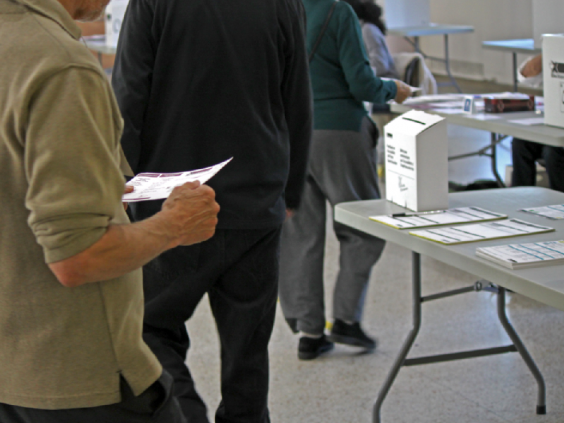 First-time homebuyers will not have to pay the land transfer tax if the Manitoba Progressive Conservatives are returned to power after the October 3rd election.
The Tories made the promise during day two of the election campaign, saying such a move would allow Manitobans to put that instead towards other things such as a down payment.
Meanwhile, the Manitoba NDP promised to open five minor illness and injury clinics, which would offer same-day appointments through online booking.
Leader Wab Kinew says they would be located in neighbourhoods where they are needed the most.
Manitoba Liberals are proposing roughly one billion dollars in new spending, such as minimum income for seniors, bonus pay for all front-line healthcare workers, and Medicare coverage for mental health services.
Leader Dougald Lamont says this would be paid for by raising income taxes paid by people earning more than $120,000 a year while reducing income tax levels for many other people.
Details

Contributed by

Jeff Henson
The Frontier School Division is doubling a signing bonus that it offers to attract new teachers.
According to a CBC report, it is now offering new teacher graduates a $10,000 incentive per year for up to three years.
Eligibility requirements include getting your bachelor of education degree between 2021 and 2023.
Recipients can then get the recruitment incentive payment for each year that they work for the division up to three years.
The report adds there were 34 teaching vacancies within Frontier School Division as the new school year begins.
The district operates 42 schools across Northern Manitoba, including ones in communities such as Rorketon, Camperville, Skownan, and Waterhen.
Details

Contributed by

Jeff Henson
The past week was a good one for farmers across the Northwest region as good progress was made on harvesting this year's crop.
31 per cent of this year's crop in the area is now in the bin, a sharp improvement from just 9 per cent last week.
Our region is also now much closer to the provincial average, which sits at 37 per cent complete as of Tuesday.
Fall rye and winter wheat harvest is now complete within the region, while spring wheat harvest now sits at about 65-70 per cent complete, with 70 per cent of that harvested spring wheat being rated as good to excellent in quality.
Recent warm temperatures allowed canola crops in the area to advance in maturity, with some canola harvesting taking place near Roblin and in the Swan Valley.
And field pea harvest is now said to be about 85-90 per cent complete across the region, while soybeans have been able to advance rapidly and now sit mostly in the R7 to R8 stage.
Details

Contributed by

Jeff Henson
Dauphin's Countryfest is bringing the Hunter Brothers to Credit Union Place in November and just after, they're bringing another great show.
Jess Moskaluke's Winter Wonderland Tour will go down on December 5 at the Watson Art Centre. Jess will be joined by special guests The Prairie States.
The show will feature Moskaluke's Christmas classics from her 'A Small Town Christmas' album, plus all of her hits.
"It's going to be a really good Christmas show," said Kamryn Winters. "It's a good opportunity for businesses to take their staff out or for friends to get together right before Christmas."
Tickets for the show go on sale Friday at 10:00 a.m. You can get them at Winter Wonderland Tour or you can call 1-800-361-7300. The doors will open at 6:30 and the show will begin one hour after that.
Details

Contributed by

Darnell Duff
A bullet ripped through the walls of an apartment complex in Sifton and the RCMP began their investigation.
Luckily, no one was injured in the incident.
On September 1, 2023, at approximately 5:50 pm, RCMP attended and were advised that a shot was heard coming from one of the apartments. Officers cleared the residences and located a bullet hole in one of the walls of an apartment. No one was injured and no one was located inside.
Officers secured two of the apartments and began the process of obtaining search warrants. During this time two suspects returned to the scene and were arrested.
A search of the apartments resulted in the seizure of three shotguns, two rifles, and ammunition.
Nick Ficzycz, 46, was arrested and charged with Reckless Discharge of a Firearm, Careless Use of a Firearm, Unsafe Storage of Firearms, Unauthorized Possession of Firearms, and Resisting Arrest.
He was remanded into custody.
Kyle Shumsky, 36, has been charged with Unsafe Storage of Firearms and Unauthorized Possession of Firearms. He was released from custody on a release order.
Dauphin RCMP continue to investigate.
Details

Contributed by

Michael Brossart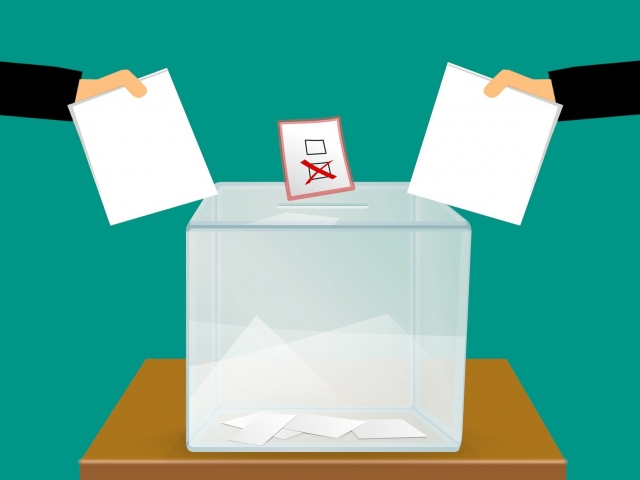 Premier Heather Stefanson has officially dropped the writ, and Manitobans will head to the polls on October 3rd.
Stefanson, who took over as premier two years ago, will try to win a third consecutive majority for the governing Progressive Conservatives.
NDP Leader Wab Kinew will lead the opposition party, and if he wins, would become the province's first First Nations premier.
The NDP has focused much of its messaging on health care and has also spent time on pocketbook issues such as utility bills and electric vehicle subsidies.
The Tories have accused Kinew of making spending promises that would require tax hikes and add to the province's fiscal troubles.
The Conservatives held 35 of the 57 seats in the Manitoba Legislature at the time of the election call, while the NDP had 18 seats and the Liberals 3.
For all the information on voting in the upcoming provincial election, visit The Elections Manitoba Website.
Details

Contributed by

Michael Brossart