News Now
In the past week, gas prices on average have fallen 10.4 cents per litre and are averaging 79.48 c/L across the province.
In Dauphin, the price of gas is sitting around 79.5 c/L, which is down from 97.9 at this point last week.
Head of petroleum analysis for GasBuddy, Patrick DeHaan, anticipates prices to fall even more.
"Gas prices have spent virtually all of March marching lower, with the drop continuing as the coronavirus destroys oil demand globally, leading to the lowest oil prices we've seen in 18 years, paving the way for still an additional 10-25 cent per litre drop at most stations in the weeks ahead. I don't think I've ever seen such a collapse in prices, even including the Great Recession. What we're witnessing is easily going to go down as the great collapse in oil demand, and for motorists hurrying to fill up today, they're wasting their money as prices will continue to drop in the days ahead. Gas stations are passing along the drop several weeks behind, and there's plenty more room for prices to drop, putting 59 cent per litre prices as a strong possibility for perhaps many more stations than we previously anticipated. This is truly an unprecedented turn of events."
Including the change in gas prices in Manitoba during the past week, prices yesterday were 35.3 c/L lower than the same day one year ago and are 23.2 c/L lower than a month ago.
The national average has decreased by 28.3 c/L during the last month and stands 36.7 c/L lower than this day one year ago.
Details

Contributed by

Isaac Wihak
Dauphin City Council will convene this evening, and it appears there will be lots of COVID-related items on the agenda.
City Manager Sharla Griffiths says most of her time in recent days has been working on COVID-19 preparations, and says the city looks at the issue from two perspectives:
(1) How does COVID-19 affect city staff and their ability to continue running the municipality safely, and
(2) How to support the community in times of emergency.
At this time, the City has taken proactive measures of closing off public access to City Hall and the City Shop.
The Fire Hall is also closed to the public, but services will operate as usual, as will snow removal, garbage removal and the Waste Disposal site.
CKDM will be at the meeting this evening to report on the latest developments in Dauphin's COVID-19 plan.
Details

Contributed by

Matt Hamel
There are some important changes in effect at the Dauphin Medical Clinic that you should be aware of.
Dr. Fred Fjeldsted wants everyone to know they will have to access the Medical Clinic services a bit differently for the time being.
"The vast majority of appointments on the Dauphin Medical Clinic [this past week] have been virtual appointments by telephone. The goal is to limit the amount of foot traffic, and limit the spread of the coronavirus."
Dr. Fjeldsted says we'll also have to access the Walk-in Clinic a bit differently during the COVID-19 pandemic.
"We are not walking through the pharmacy anymore, in order to decrease exposures and spread of COVID-19. We are also asking that people phone ahead. The people that answer the phone will have good information on the best way to access walk-in services that day."
If you have a non-urgent medical issue, (ie. a bum knee that's been bothering you for a while), Dr. Fjeldsted suggests now is probably not the best time to address that, while the medical system is dealing with a global pandemic.
The Dauphin Medical Clinic CEO says he has noticed people becoming more aware of the new guidelines.
"The uptake in the public has been improving as the week has gone on. Some people were still showing up in person for their virtual appointments. People are now understanding they should stay home, and we can arrange something over the telephone."
We know the people with the highest risk of developing severe complications from COVID-19 include (1) people over the age of 65, (2) people with underlying health conditions, and (3) those with compromised immune systems. Dr. Fjeldsted explains the number one concern is people with existing lung/respiratory issues.
"Emphysema, COPD, and asthma; those are concerning features [in combination with COVID-19] and we want to avoid these people getting sick. Secondly, we want to ensure people continue to practice good hand washing and social distancing so they don't bring home the virus home to immunocompromised family members, parents, etc."
Dr. Fjeldsted says the number one message he wants to pass out is this:
"Wash your hands. It sounds like common sense, and we shouldn't need a global pandemic for people to remember to wash their hands, but it is very important. Beyond that, social distancing is the next most important step. Also, phone the Dauphin Medical Clinic before coming in, even for walk-in. And call Health-Links with any concerns. Some of the wait times have been lengthy, but they are improving those wait times."
Dr. Fred Fjeldsted is a physician and CEO of the Dauphin Medical Clinic, which also runs the walk-in clinic.
All information related to the Dauphin Medical Clinic and Walk-in can be found here.
The latest information from the Manitoba government can be found at www.manitoba.ca/covid19.
Details

Contributed by

Matt Hamel
It's excellent news if you own a business in Manitoba.
On Sunday the Manitoba government announced they will extend the April and May filing deadlines for small and medium-sized businesses with monthly remittances of no more than $10,000.
On top of that, businesses will have up to two additional months to remit retail sales taxes and the Health and Post Secondary Education Tax Levy (commonly called the payroll tax).
Premier Brian Pallister says the extension could help more than 20,000 Manitoba businesses as they deal with the impacts of COVID-19.
Finance Minister Scott Fielding says the extension gives small and medium businesses a two-month breather.
"This extension gives small and medium businesses a two-month breather to deal with COVID-19. This global pandemic is impacting all Manitobans and while we focus our resources and energy on the health of Manitobans, we must be mindful of the financial toll the pandemic is having on businesses and families. Over 95 per cent of Manitoba business are small or medium sized, and they need government support through this difficult time."
The minister noted the department will work with businesses regarding flexible repayment options above the $10,000 cap.
Further information regarding filing requirements will be available Monday on the Manitoba Tax Publications page on the Finance Taxation website at www.gov.mb.ca/finance/taxation/bulletins.html.
Details

Contributed by

Matt Hamel
A third case of COVID-19 in Manitoba has been identified this weekend.
The newest case is a man from Winnipeg in his 40's, the other cases involve women also from Winnipeg; one in her 30's, the other in her 50's.
Travel appears to be the factor in all cases.
This brings Manitoba's total to 20.
You can find information about flights where a person with a lab-confirmed case of COVID-19 had symptoms at the time of travel by clicking here.
Chief provincial public health officer Dr. Brent Roussin says Manitobans are reminded that public health orders remain in effect:
"At this time, the public health [social distancing] orders apply to public places, and not workplaces. However, employers are reminded to continue their efforts at social distancing strategies."
Dr. Roussin says all Canadians returning from international trips are required to self isolate for 14 days upon return. This includes Canadians re-entering the country by road as well.
"Self-isolation means isolation at home. This does not mean going to the grocery store or doing shopping. You self-isolate at home, monitor for symptoms, and call Health Links if symptoms arise."
Call Health Links–Info Santé at 204-788-8200 or toll-free at 1-888-315-9257 before arriving at a testing site.
You should not seek out testing if you are not showing symptoms, however, you are advised to get tested if:
(1) you have respiratory symptoms,
(2) have travelled internationally in the last 14 days,
(3) or had contact with a confirmed case (ie. on a cruise ship, at a large conference).
Now that school is out, Dr. Roussin reminds Manitoba children and families to practice social distancing.
"Do not arrange for in-person playdates with other families. Perhaps go for a walk outside with the family."
To avoid contracting the virus, wash your hands, avoid touching your face, and cancel travel plans.
To protect the people around you, Manitoba public health recommends that you:
(1) cover your coughs and sneezes
(2) stay home when you are ill
(3) avoid large crowds
(4) disinfect regularly used surfaces
(5) practice social distancing measures
(6) stay home if you can
(7) cancel large events
(8) use reliable sources of information
Lanette Siragusa says Health Links received 2,300 calls on Saturday. The average wait time was 47 minutes. The online assessment tool got 220,000 views since it launched on Wednesday.
Going forward, the province will be using the terminology of "probable cases" and "confirmed cases" to bring Manitoba in line with the terminology used by the Public Health Agency of Canada.
The latest information from the Manitoba government can be found at www.manitoba.ca/covid19.
Details

Contributed by

Matt Hamel
Manitoba health officials have identified another probable case of COVID-19 today.
Case 19 is a woman from Winnipeg in her 30's.
It's believed the case is related to travel.
You can find information about flights where a person with a lab-confirmed case of COVID-19 had symptoms at the time of travel by clicking here.
The province is also reminding parents to keep their child's immunizations up to date, in order to limit outbreaks of other communicable diseases while we're managing the spread the COVID-19. For more information, visit www.gov.mb.ca/health/publichealth/cdc/div/schedules.html.
If you're concerned about exposure to or risk of having COVID-19, call Health Links–Info Santé at 204-788-8200 or toll-free at 1-888-315-9257 before arriving at a testing site.
The latest information from the Manitoba government can be found at www.manitoba.ca/covid19.
Details

Contributed by

Matt Hamel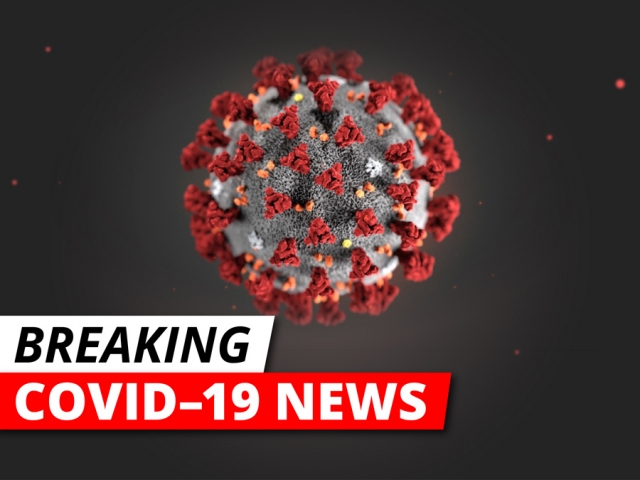 Another case of COVID-19 has been identified in Manitoba.
That brings the total number of lab-confirmed positive and presumptive positive cases in Manitoba up to 18.

Case 18 is a woman in her 50's who lives in Winnipeg.
The case appears to be travel related.
Any person concerned about their exposure to or risk of having COVID-19 should call Health Links at 204-788-8200 or toll-free at 1-888-315-9257 before arriving at a testing site.
An online assessment tool, and all other official COVID-19 information can be found here.
Details

Contributed by

Tess Kovach
In an effort to protect the health and safety of members and customers, the Dauphin Co-op will be seeing some changes to their hours and services.
Delivery service is being offered for seniors and those with compromised immune systems.
The following changes will be made, effective immediately:
-Co-op Gas Bars will be open from 6:30 a.m. - 8 p.m.
-Home and building centres will be closed to walk-ins. Orders are available by phone or email Monday- Friday, 8 a.m. - 5 p.m.
-Food stores will operate Sundays from 10a.m. – 6p.m., Monday- Friday 10a.m. – 8p.m., and Saturday 10a.m. – 6p.m.
Grocery orders will be available Tuesday, Thursday, and Saturday for orders received before noon the day prior.
They advise people who have recently travelled, and those experiencing cold or flu-like symptoms avoid entering stores.
Details

Contributed by

Tess Kovach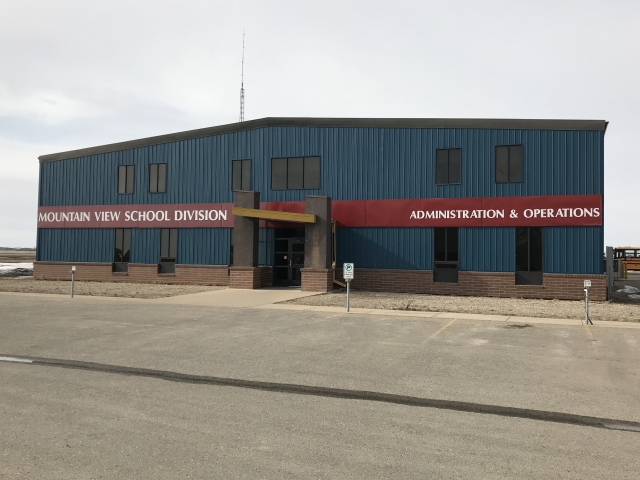 Manitoba's state of emergency could possibly extend the province-wide school suspension for the remainder of the year.
MVSD Superintendent Dan Ward says an extension hasn't been made yet, but it is a possibility.
"As a school division, we are wrapping our heads around the fact that this could very well be longer than April 9th. In the coming days we should know more from the department."
Details on how classes would continue in the event of an extension are still being discussed.
"There's a particular emphasis on students in high school, earning credits, and those that are looking towards graduation."
Despite the suspension of classes, students are still being provided with work.
MVSD is holding a meeting on Tuesday 24th to discuss updated plans from the province.
Details

Contributed by

Tess Kovach
With the province of Manitoba declaring a state of emergency, the City of Dauphin says measures taken earlier this week with respect to social distancing and facility closures still apply.
The following closures remain in effect.
City Hall (100 Main Street South) will be closed to the general public. Payments can be made via cheque or cash using the drop-box by the main/north entrance door, or through peoples' financial institutions. Communication with staff can occur via email or phone. In-person communication for all other reasons is by appointment only, and only if that person is not at risk of having contracted or is exhibiting COVID-19.
The City Shop (22 Jackson Street) will be closed to the general public. The utility (water and sewer), as well as snow removal in case of a snowstorm and garbage removal, will operate as usual. The Waste Disposal Site will operate as usual.
The Fire Hall (121 2nd Street NW) will be closed to the public. Fire services will operate as usual.
The City will review and update their plan as new information becomes available.
Details

Contributed by

Tess Kovach
Dauphin Home Hardware continues to work towards providing a safe shopping environment for its customers during the growing concern of COVID-19. In an effort to do so, Mark and Whitney Odut who own the store have put some precautions in place, effective immediately.
They are asking people to not browse, instead to collect the items you need, pay, and vacate the store.
Don't shop in groups or families, they're asking for just one family member to be in the store at any time.
Continue to keep a distance from fellow shoppers and employees.
Home Hardware is also offering no contact free delivery within the City of Dauphin. That means you can call the store with your shopping list and they will get all of the items together and deliver it right to your door. You can either pay over the phone for this option or leave a cheque in your mailbox. You can call the store at 638-8442.
"Our goal is to provide the best customer service possible while keeping everyone safe, both our valued employees and customers," said Whitney Odut.
Employees can also shop for you and have your items ready for you at checkout which will allow you to get in and out quickly.
The store hours this weekend will be from 9-6 today and tomorrow and 12-5 on Sunday. Beginning on March 29, the store will close on Sundays for the next few Sundays. Starting on March 30, normal hours of operation will be from 9-6 Monday-Saturday.
"The closure on Sundays beginning on March 29 will likely last about three weeks and then we'll re-evaluate from there," she concluded.
Details

Contributed by

Darnell Duff