NewsNow
There are several Prairie Mountain Health walk-in vaccine Clinics happening in the Parkland in the coming days.
Today, both Pfizer and Moderna vaccines are being offered in the Dauphin Market Place Mall parking lot from 1 p.m. to 4 p.m.
Also today, vaccines are being offered at the Life and Art Centre in Roblin, located at 106 3rd Ave. East, from 4:00 p.m. to 6:00 p.m.
The next vaccine walk-ins in Dauphin will take place on Monday, September 27th at the Ukrainian Orthodox Hall, located at 304 Whitmore Ave. East, from 4:30 p.m. to 7:30 p.m. and at the United Church, located at 37 3rd Ave. Northwest, from 4:30 p.m. to 6:30 p.m.
Other vaccine walk-in clinics in the Parkland are:
Rossburn - Elementary School - 108 Victoria Ave.
Monday, September 27th (3:30 p.m. to 5:00 p.m.)
Binscarth - School - 242 Russell St.
Tuesday, September 28th (4:00 p.m. to 6:00 p.m.)
Swan River - Elbert Chartrand Friendship Center - 1413 Main St.
Tuesday, September 28th (4:30 p.m. to 7:30 p.m.)
To view a list of vaccine clinics in the Prairie Mountain Health Region for next week, click here.
Details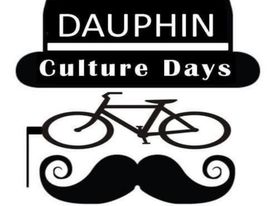 Culture Days returns to Dauphin today with some new, and returning activities.
The month-long event raises the awareness, accessibility, participation and engagement of Canadians in the arts and cultural life of their communities.
Jean-Louis Guillas, Chairperson and Coordinator with Culture Days says there are more than a handful of events in Dauphin this year:
"Well, we have eight different events planned over the month. It starts September 24th and goes until October 24th."
Guilas added that there will be events all over the city, including something brand new:
"This Saturday, we have a new event, we're calling it 'Yardfest' and it's two separate backyard concerts starting at 5 p.m. with the Johnny Pacey Jazz Trio, and then at 6 p.m. a band called Whiskey Kiss will be playing in their backyard."
He also said that Yardfringe is back this year and he says that this year, it's the event that you can't miss:
"If you meet us at the Watson at one, we'll give you a map and show you the route map and you can just join us at the various locations throughout town. That event is not to be missed, it really is a lot of fun."
Guilas is encouraging people of all ages to come out this weekend and have fun.
Details
Canada's National Ukrainian Festival will be hosting their Zabava Street Party & Large Ukrainian Flag Unveiling this Saturday evening.
The festivities will kick off with the unveiling of a large Ukrainian flag in the schoolyard at McKenzie Middle School. The space is needed to accommodate the sheer size of this massive flag.
During the unveiling, there will be a special presentation on its origin.
Those wanting to attend this free flag presentation and assist with the unveiling should be at the school by 6:30, as the event will begin at 7.
The Street party scheduled to follow the flag unveiling is completely sold out.
CNUF President Kayla Gillis acknowledges the incredible support of our local community.
"We do want to thank everybody for purchasing tickets who already has, and we hope to see everybody out there and special thanks again to not just the community of Dauphin too but all of our sponsors."
Ticket holders for the Street Party must also present their Vaccination Cards, or code, along with ID at the gate entrance.
Enjoy responsibly.
Details

Contributed by

Noah Fuchs
There are no major injuries after a fire in Dauphin on Thursday night.
At around 7:00 p.m., Dauphin Fire Department was dispatched to a structure fire in the northeast area of the City.

Crews arrived on the scene to find a garage and fence on fire.
The fire was quickly extinguished.
Investigation revealed that the fire was accidental, and there is no estimate on damages at this time.
Details

Contributed by

Darnell Duff
UPDATE-------The Manitoba Police officer who was accused of sharing intimate images and a video of a woman he had a relationship with has been found not guilty.
The woman stated in court that she and the officer had agreed to delete any photos or videos they had of each other after their relationship had ended.
While the officer told the court he believed he had obtained permission from the female to share the photos and videos with friends.
The trial took place this week in Brandon provincial court.
The judge in the case, Robert Heinrichs, found the constable not guilty on both counts.
Due to a publication ban on the case, the names of both the officer and woman are being withheld.
Details

Contributed by

Noah Fuchs
Several municipal leaders met in Dauphin on Wednesday to discuss how municipalities can fuel the province's post-pandemic recovery.
The Fall Cities Caucus Meeting included leaders from 10 cities in Manitoba.
Many things were discussed, including the five-year municipal operating funding freeze, local crime and community safety issues, and economic development opportunities.
Deputy mayor Christian Laughland says the event went well despite the difficult circumstance of Mayor Allen Dowhan passing away the day before.
"I think if he was there, he would have been proud with the way things went. We had a great meeting for a couple of hours, enjoyed lunch from Irving's Catering, and then we went up to the hill and gave a tour of the Countryfest site, and then we had another presentation at the Northgate bike trail."
Laughland is thankful to the City staff for doing a great job of putting the event together.
In a release, the Association of Manitoba Municipalities thanked the City of Dauphin for hosting this year's fall Cities Caucus meeting during this difficult time following the passing of Mayor Allen Dowhan.
Details

Contributed by

Trillian Reynoldson
Dauphin's iconic beaver statue, Amisk, is getting a makeover.
The statue has suffered some damage over the years.
The monument has been cleaned and repaired, and is ready to be painted.
Deputy Mayor Christian Laughland says it's been a quick process, and the restorations should be complete by winter.
Details

Contributed by

Trillian Reynoldson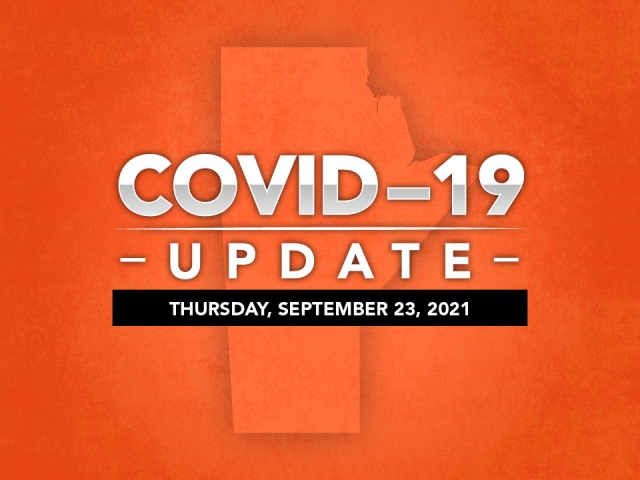 According to the provincial dashboard, there are 67 new cases of COVID-19 in the province.
Of the cases announced today, Manitoba reports 45 are from unvaccinated individuals, seven from partially vaccinated and 15 fully vaccinated people.
Public Health officials also report that of today's cases:
12 are in the Prairie Mountain Health region
Eight are in the Interlake-Eastern Health region
Five are in the Northern Health region
28 in the Southern Health–Santé Sud health region
14 are in the Winnipeg Health region
Dauphin has one new recovery today, bringing the total number of active cases in the city to nine.
The numbers of active cases in other Parkland health districts are:
Riding Mountain (0), Swan River (3), Duck Mountain (5), Porcupine Mountain (2), Agassiz Mountain (4), Asessippi (3), Little Saskatchewan (0), Whitemud (1). Brandon has 21 active cases.
In the Interlake, the Eriksdale/Ashern health district has three active cases. The Fisher/Peguis district has one active case.
The current five-day test positivity rate is 2.3 percent provincially. 3,043 laboratory tests were completed yesterday.
There are 496 active COVID-19 cases in the province.
35 Manitobans are hospitalized with active COVID-19.
Nine Manitobans are in intensive care units with active COVID-19.
79% of eligible residents in Dauphin are fully vaccinated.
Details

Contributed by

Noah Fuchs
The Mayor of the Municipality of Grandview announced this morning that he is stepping down from his position effective October 26th.
Mayor Kevin Edmonson says that he is resigning because of family and health.
When asked about what being the mayor of the municipality has been like, Edmonson had this to say:
"I liked it, loved it actually. I was very sad to go, leaving, but it was - with what's going on in my life I needed to right now. And the council has been working well together and we have a fantastic CAO so I think the future for Grandview is bright."
With the mayor of the municipality stepping down, Deputy Mayor Dwayne Bomak had this to say:
"It's a big loss for the municipality. I thought Kevin was a great mayor. It's unfortunate that the situation is as it is for himself and his family that he has to do that. I'm really disappointed that he had to step down. So yeah, it's a loss for our council and our municipality as well, definitely."
Edmonson has been the municipality's mayor since 2018.
Details
The end-of-year financial results show that the ongoing challenges associated with the pandemic continue to impact Manitoba's economy.
Finance Minister Scott Fielding shared an optimistic message in an announcement Thursday morning.
"We see indications of economic growth and a low unemployment rate, but far too many people are still unemployed. Both the Public Accounts and the First Quarter report are within the budgeted targets. When considering the COVID-19 costs that are included in both years, the government continues to show its ability to manage the finances in turbulent times."
COVID-19 has left a significant impact on Manitoba's finances, leaving the province with a deficit of $2.117 billion as of March 31st, 2021.
Fielding carried on and concentrated on the province's commitment to protecting Manitobans,
"We are focused on Manitoba's recovery, and budget 2021 set aside nearly $1.2 billion for the ongoing COVID-19 response and to prepare the province for future economic shocks and challenges. Although our focus is to continue to protect Manitobans through the ongoing pandemic, we have made a commitment to once again return to balance within the next eight years."
According to the province, the provincial unemployment rate currently sits at 5.7 percent, ranking the best in the country.
After employment fell by 90,300 net jobs in April 2020, Manitoba's labour market has reportedly almost returned to pre-pandemic levels.
Between April 2020 and August 2021, Manitoba's labour market regained 79,500 net jobs.
Minister Fielding stressed that the province doesn't expect COVID-19 to disappear.
"The biggest risk to the provincial economy remains the impact of COVID-19, notably the variants of concern."
Manitoba has had a strong rebound in 2021 with projected GDP growth of 4.9, which the government hopes will return Manitoba's economy and employment levels similar, if not higher, to where they were before the pandemic began.
Details

Contributed by

Noah Fuchs
It has been confirmed that everyone has made it out safely from the fire that destroyed an apartment complex in Brandon on Tuesday.
The City of Brandon is assessing the needs of the evacuated residents of the building.
There's still no official cause of the fire.
48 people were affected by the fire.
Details

Contributed by

Trillian Reynoldson