NewsNow
Manitoba Public Insurance is defending a letter that was sent out to striking staff with information on how to cross the picket line.
The union representing the workers is calling the move divisive and desperate.
The letter suggests that any of the 17 hundred workers on strike who want to return to work should reach out to H-R via an included email address.
M-P-I board chair Ward Keith says the letter wasn't sent to encourage striking staff to return to work but to answer questions received by management about coming back to work.
with files from the Canadian Press
Details

Contributed by

Jeff Henson
Obsolete Brewing is Dauphin's premier craft brewery, and they're holding its official Grand opening today.
This establishment has been brewing award-winning beers for a while now, but this weekend will commemorate the full use of their space as the Patio is now open.
The day of celebration will feature a brand new beer for the occasion, a Mexican food truck, and live music performances throughout the day.
Co-owner Steve Sobering is looking forward to having tons of people out to celebrate the big day
"With this official Grand opening, we're inviting everyone to come out to join us"
Obsolete has more than just beer on tap as well.
This family-friendly establishment also brews up ginger ale, cold brew coffee, and craft lemonades that people of any age can enjoy.
So if you're looking for a day filled with good beverages and excellent company, stop by Obsolete Brewing today and congratulate them on their grand opening.
Details

Contributed by

Michael Brossart
The town of Winnipegosis celebrated the opening of a brand new facility today.
The RM of Mossy River officially opened its new office in the town this afternoon with speeches, a BBQ, and a community get-together.
Reeve of Mossy River Reynold Sahulka led the ceremonies for this latest update for the RM, and he's excited to have this very modern overhaul for the RM's office space.
"It brings us into the 20th century, let's put it that way. our old building was 70 years old and needed a lot of repair. so the council decided that we had some funds reserved, and we should use those funds wisely and upgrade our facility and bring it into a new era."
The budget for this new office came up to a total of roughly $640,000.
However, Reeve Sahulka noted that all of the funds came from built-up reserves in the RM savings.
Overall, the announcement and celebration went off perfectly, with even the rain breaking temporarily for the occasion.
Details

Contributed by

Michael Brossart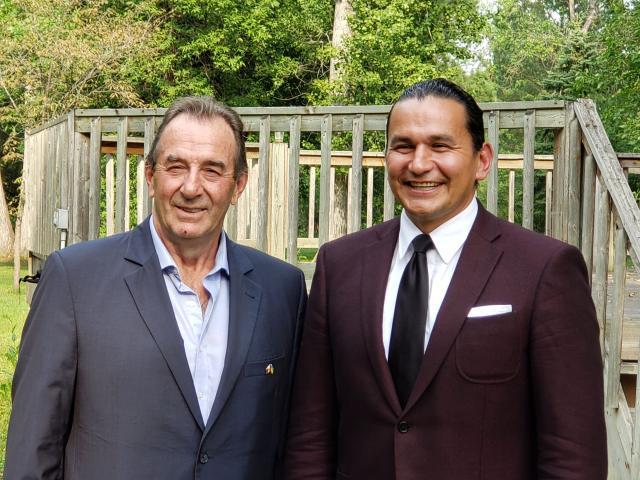 Focus in the provincial election campaign will move to Dauphin on Saturday with a visit from the leader of the Manitoba New Democrats.
Wab Kinew will be at the Dauphin Active Living Centre, almost one month to the day of his last visit to our city.
Back on August 18th, Kinew announced plans to open a new justice centre in Dauphin if the NDP wins the October 3rd vote.
Saturday's town hall, which is set to begin at 10 a.m., will give the public the chance to learn more about the NDP's platform for this election.
Dauphin NDP candidate Ron Kostyshyn will also be in attendance at the town hall.
Details

Contributed by

Jeff Henson
Websites run by the Manitoba government are back up and running.
The sites were down Thursday after what the provincial government says was an unplanned service interruption that affected all of its public websites and web services.
The province says there is no indication it was related to a cyberattack.
Sites for the Yukon, P-E-I, and Nunavut governments were also down Thursday.
Details

Contributed by

Jeff Henson
The two sides in the ongoing strike at Manitoba Public Insurance have agreed to meet with a conciliator in an effort to bring an end to the job action.
A spokesperson with the Manitoba Government and General Employees Union confirmed that both sides agreed to conciliation on Thursday, one day after the union had asked MPI to consider the idea.
While MPI also confirmed the agreement Thursday, a spokesperson said conciliation "is not required" to end the strike.
The corporation says its last offer, which included going to binding arbitration on the issue of general wage increases, is still on the table
1,700 unionized employees of the crown corporation have been on strike since August 28th
Details

Contributed by

Jeff Henson
The city of Dauphin has announced that sections of Main Street South between 4th and 9th avenues will be closed over the next week for water main work.
Work began Friday morning at the intersection of Main Street South and 9th Avenue, resulting in the closure of Main Street between 8th and 9th Avenues South for the remainder of the day.
The city adds the work will continue to move northwards along the street over the next few days, and is expected to wrap up by September 21st.
Drivers are asked to use alternate routes during the day.
Details

Contributed by

Jeff Henson
Today is a big day for Mossey River Municipality, as they officially open their new Community Municipal Office.
The building, located on 318 First Street in Winnipegosis, has been in use since early July when staff moved into their new work home.
The former Scotiabank building was purchased by Mossey River Municipality in 2021, with renovations being completed earlier this year.
The new office provides expanded space for the Municipality and allows them to host meetings and training sessions, as well as have more room for members of the community to be able to attend their council meetings.
The grand opening, which will also include a free barbecue and refreshments, is set to go from 2 until 6 this afternoon.
Details

Contributed by

Jeff Henson
The Dauphin Neighborhob Renewal Corporation celebrated the opening of their new location this afternoon.
The grand opening was postponed in the past. it was rescheduled in solidarity, as the initial date was shortly after the tragic collision that took place earlier this summer.
DNRC Executive director Amanda Novak is looking forward to the good her organization can do with this new facility.
"Our goal is to adopt an inclusive enviroment that encourages colaboration and mutal respect in our commuinity. DNRC envisions this center to offer wrap around services designed holistacally with and understanding that stable housing, recovering from addiction or mental health challenges, training, education, and gainful employment are interconnected elements for creating lasting change"
Notable community figures came out to present speeches and to show their appreciation for the work that the DNRC does for the community.
The ribbon was cut shortly after the speeches concluded.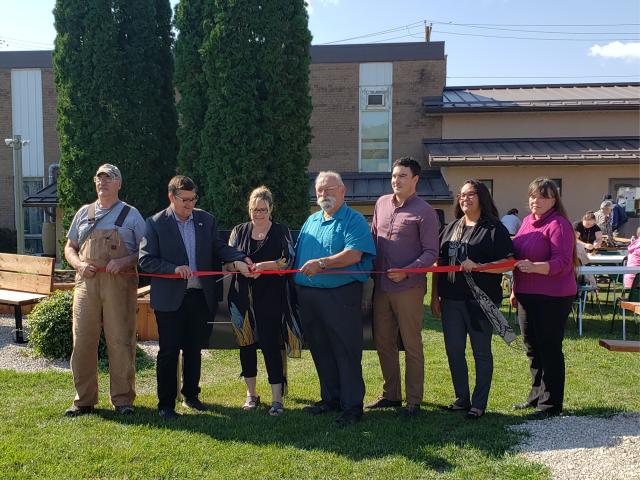 If you are looking to learn more about the DNRC, and all of the excellent work they do in the community, visit their website Dauphinnrc.ca, or stop by their brand new location at 37 3rd Avenue NW.
Details

Contributed by

Michael Brossart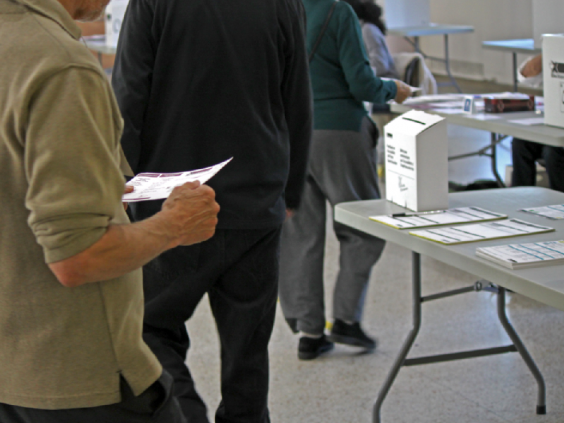 Manitoba's three main political parties all made campaign promises on Thursday in the lead-up to the October 3rd election.
NDP leader Wab Kinew said his party would reopen a mature women's health centre at Winnipeg's Victoria Hospital that provided specialized care for menopausal women.
He adds they would also expand pharmaceutical coverage for menopause hormone therapy replacement drugs.
The Progressive Conservatives made a pair of announcements, including plans to create a fund aimed at recruiting and retaining workers as a means of addressing an estimated 100,000 job vacancies in Manitoba over the next five years.
Leader Heather Stefanson also said they would offer a 10 per cent tax credit bonus to film and television productions in the province that use Manitoba music for at least half their soundtrack.
And Liberal Leader Dougald Lamont promised to let social assistance recipients keep more of their benefits as they transition to work.
He also committed to implementing a guaranteed dignified income for people over 60 and those living with severe mental or physical disabilities.
Details

Contributed by

Jeff Henson
An unplanned service interruption has led to all Manitoba Government-run websites being down today.
The province says it is affecting all of the government's public websites and web services.
They add support teams are working on restoring services, but no timeline has been given.
There is also no word on the cause of the disruption.
Details

Contributed by

Jeff Henson