NewsNow
No one was injured following multiple gunshots last night in Dauphin.
Around 8:10 last night, the Dauphin RCMP received multiple calls of gunshots being heard in the 100 block of 3rd Avenue NE.
Officers were told three shots were heard and several witnesses reported seeing a bright flash along with the sound of what they believed to be gunshots.
Cpl. Kalvin Kristjanson with the Dauphin RCMP says no one was injured, and it is believed that no property was damaged during this incident.
"This is a very serious incident. Thankfully, no one was injured, but the fact that someone would discharge a firearm in town in a residential area is extremely concerning. We take all calls related to firearms very seriously, and hope that the public can assist us in our investigation."
The RCMP asks that anyone with information about this incident calls the Dauphin detachment at 204-622-5020.
Details

Contributed by

Isaac Wihak
A new online tool for reporting crimes to RCMP is launching in some parts of Manitoba today.
For the time being, the online crime reporting tool will be available only in the Selkirk, Red River North, and Grand Marais areas — but it could soon be expanded to more communities across Manitoba.
In areas where the program has launched, residents can report the following crimes to RCMP online:
- Damage/mischief to property under $5,000
- Theft of bicycle under $5,000
- Theft under $5,000
- Theft from vehicle under $5,000
- Lost property
RCMP say a typical online report will take 15 minutes to file, and still want all emergency calls to be directed to 9-1-1.
Details

Contributed by

Matt Hamel
The Mountain View School Division (MVSD) has reported a confirmed case of COVID-19 at Gilbert Plains Elementary School.
Health officials have advised the individual attended the school on Thursday, October 8 and Friday, October 9 — and it's believed the infection was not acquired there.
It is the first confirmed case in the Mountain View School Division.
The MVSD says they are working closely with public health officials and following their recommendations, and also say the school is undergoing deep cleaning and disinfecting.
A public health investigation has assessed the exposure risk as low and if you have not been contacted by public health officials, your child has not been identified as being exposed to COVID-19 from this case.
Gilbert Plains Elementary School is not permitted to release the name or any identifying information about the confirmed case of COVID-19 to any member of the school, community or media.
The MVSD also attached a symptom checklist with more guidance for parents & guardians, that can be found by clicking here.
Details

Contributed by

730 CKDM
A man involved in a violent Russell home invasion appeared in court once again.
Elroy Benn, aged 40, is one of three men arrested in connection to a home invasion at a Russell apartment complex in December of last year.
Russell RCMP reported a 32-year-old woman was assaulted while she slept.
Benn appeared in Brandon court on Tuesday and was remanded in custody to November 9.
Also in custody in relation to the incident are 32-year-old Christopher Benn and 30-year-old Harley Mecas.
Details

Contributed by

Matt Hamel
A committee in Gilbert Plains is holding a meeting tonight to 'save the caboose'.
The group, which is still welcoming new members, wants to raise money for some much-needed restorations to the exterior.
Committee member Rick Kowalski says the caboose in front of the Gilbert Plains Drop-In Centre holds a large part of history in the area, and the committee would like to see it preserved.
"At some point in the future, we want to get the metal exterior parts sandblasted and painted. We're not looking for a complete restoration on it but it is a large part of history."
Tonight's meeting will be held at the Gilbert Plains Municipal Chambers at 7:00 p.m.
Details

Contributed by

Tess Kovach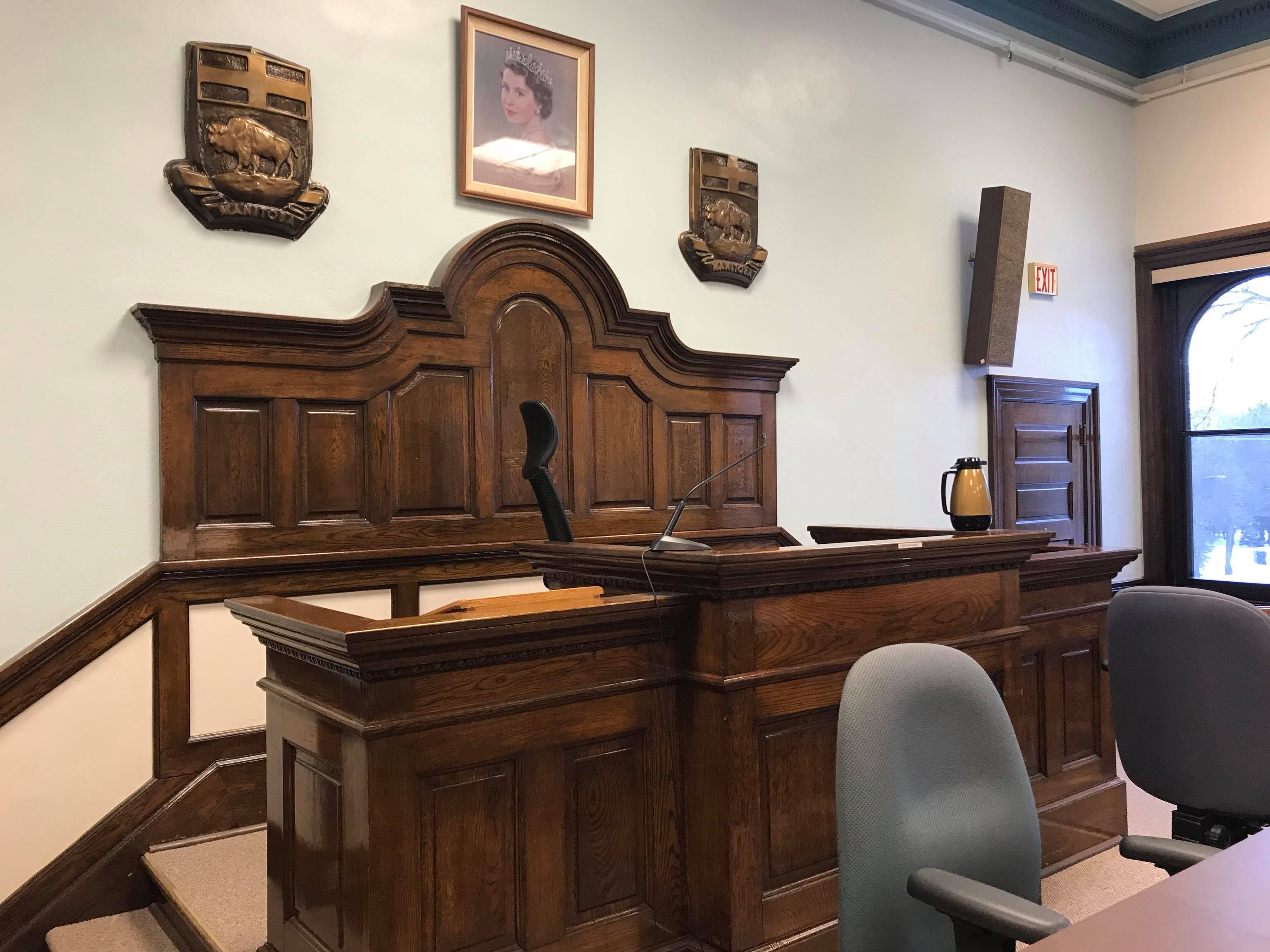 A Roblin man charged with manslaughter was back in court on Tuesday, October 13.
On February 22, Roblin RCMP responded to reports of an unresponsive male.
Daniel Paul, age 35, of Roblin later died from his injuries after being taken to hospital.
26-year-old Joshua Britton appeared in a Dauphin court on manslaughter charges, and was remanded in custody for December 17th.
Details

Contributed by

730 CKDM
Although Wednesday, Oct. 14 is the first day you can call to book an appointment for a flu shot, the appointments aren't scheduled to begin until November.
Prairie Mountain Health (PMH) officials say they are currently experiencing high call volumes for the appointment-based flu shot clinics.
A release from PMH states "We ask for your patience as we work to alleviate busy signals that are currently occurring. We encourage you to keep trying or consider calling back later."
Flu clinic phone lines are open 8:30 am – 8:00 pm seven days a week. For a listing of flu clinics in your area, and other information, you can visit the PMH website.
Call 1-877-646-3888 to book an appointment at a flu shot clinic.
Details

Contributed by

Matt Hamel
Two more deaths related to COVID-19 and 146 new cases have been identified by health officials in today's update.
Manitoba's 36th and 37th deaths are a man in his 80's and a woman in her 70's both from Winnipeg.
There are now 2,925 cases province-wide with 1,374 active and 1,514 recovered. There are 27 people in hospital and 3 in intensive care.
Today's data shows:
Nine cases in the Interlake-Eastern health region;
Four cases in the Northern health region;
Two cases in the Prairie Mountain Health region;
17 cases in the Southern Health–Santé Sud health region; and
114 cases in the Winnipeg health region.
The following Parkland health districts have active cases: Whitemud (2), Asessippi (1), and Little Saskatchewan (1).
Dauphin's health district has 0 active cases. Brandon has 12 listed as active.
There's been a possible COVID exposure on a West Jet Flight WS204 on October 2nd from Edmonton to Winnipeg. Anyone in rows one to five is advised to self-monitor for symptoms.
For up-to-date information about COVID-19 in Manitoba, click here.
Details

Contributed by

Tess Kovach
Human remains found in the Roseau River Anishinabe First Nation of a missing man believed to have been travelling to Dauphin have been identified.
56-year-old Bud Paul, from Winnipeg, was reported missing on August 7th.
Investigators have been piecing together his last days alive and determining how his body ended up hidden in the deep brush in Roseau River.
RCMP have released a timeline of important information to the investigation:
August 1 – Bud was seen with two individuals at an MLCC store – the last time he was seen alive
August 10 – Bud's burned car was discovered on Queen Street in Winnipeg
August 11 – Bud's body was located in Roseau River
October 13 – RCMP investigators were back at the scene in Roseau River conducting an additional evidence search
Investigators believe Paul's murderers continued to access his bank account and use his cell phone after his death.
RCMP is adding some details surrounding the burning vehicle. The man who parked the vehicle before it was burned, discarded evidence in a nearby garbage bin.
Police are also still looking to identify the woman present when the vehicle was parked and believe that finding and speaking with her is essential to the investigation.
The RCMP say they're very close to solving the homicide and need the public's assistance to put these last few pieces of the investigation together.
The RCMP asks that anyone that has any information on the identity of the woman involved with the burned vehicle, Bud's whereabouts between August 1-10, or any other information related to this investigation, to call the tip line at 431-489-8551.
Details

Contributed by

Isaac Wihak
Prairie Mountain Health is making flu shots appointment only this year.
Glenda Short, vice president for community programs, says this is primarily because of the public health measures.
"To ensure that we are able to have limited crowds waiting around and we're able to make sure people are able to social distance."
Short says there are other changes to expect.
"When you attend a flu clinic this year you will be asked to wear a non-medical mask. We will be screening you to see both your wellness to receive the flu shot as also any symptoms you may have that may be indicative of COVID-19. So we will be doing those screening and if you have any symptoms, then we're going to ask you to go home at this time and not come for your flu shot and maybe recommend that you be tested."
In addition, flu shot consent will be verbal this year, and you'll have to wash your hands before and after getting immunized.
Call 1-877-646-3888 to book an appointment. Bookings for flu shots start on October 14th.
For more information, go to PMH's website.
Details

Contributed by

Isaac Wihak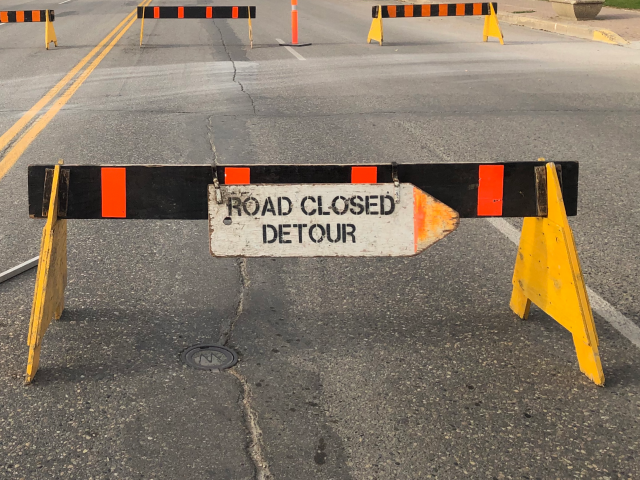 The City of Dauphin is advising of multiple road closures on Wednesday, October 14 due to repaving work.
The following areas will be rerouted:
Intersection of Main Street South & 8th Avenue SE/SW will be completely closed to all traffic from 7th Avenues to 9th Avenues
Intersection at Main Street South & 5th Avenue SE/SW traffic will be diverted to the outside lanes
Corner of 5th Ave SW and Main Street S- traffic diverted around the work site
Corner of 3rd Ave SE & 1st Street SE - traffic diverted around the work site
Corner of 3rd Ave SE & 2nd Street SE - traffic diverted around the work site
The City of Dauphin expects the affected streets will reopen later in the evening.
Details

Contributed by

Tess Kovach