Latest Sports
After two rookie preseason games, the Dauphin Kings went with a veteran lineup tonight and it paid off, as they ended up cruising to a 4-1 win over the Virden Oil Capitals.
1st Period:
Just 4:08 into the game, former WHLer and OCN Blizzard George King opened up the scoring as Brendan Arnold and Landon Russell picked up the assists.
After some back and forth action, the Oil Capitals fired a puck off the end boards and it bounced out front where Brett Paddock fired it into the back of the net as the Oil Caps tied the game up on the powerplay.
That was it for the first period scoring as the teams went into the dressing room tied up.
2nd Period:
It wasn't until the 12:47 mark of the second period when we saw another goal. Alex Schneider brought the puck into the zone on the wing and cycled it down to Bryon Fobair.
From there, Fobair was able to find a cutting Riley Shamray and after taking his time, Shamray put it in the back of the net as the Kings regained their lead.
After 40, the Kings led 2-1.
3rd Period:
16:44 into the third Alex Schneider picked up his second assist of the game as Riley Buller scored his first goal as a Dauphin King that saw the team go up 3-1.
Then, with 27 seconds left Bryon Fobair finished up a solid game by potting one into the empty net that saw the Kings score his fourth goal and earn their second straight preseason win on home ice.
More:
After giving up a powerplay goal on Virden's first chance, the Kings killed off six straight penalties to finish the day 6-7. The Kings struggled on the powerplay going 0-3.
Next up:
The Kings are back on the ice on Monday as they head to Waywayseecappo to take on the Wolverines.
Photo Credit - Dauphin Kings.
Details

Written by

Darnell Duff
It sure didn't take the Gilbert Plains Trojans varsity girls volleyball team long to get on top.
Playing in a season opening tournament in Rivers, the Trojans cruised through to win it all.
After finishing second in the round-robin, they beat Ashern in today's quarterfinals, then dispatched of Boissevain in the semifinals.
In the finals, no one was stopping the team as they beat Erickson to finish on top.
Details

Written by

Darnell Duff
For the most part, it's been all about the rookies so far in the first two preseason games for the Dauphin Kings, but that's about to change tonight.
The Kings are set to welcome the Virden Oil Capitals to Credit Union Place and several veterans will be inserted to the lineup as they look to crack the roster that'll open the season on September 22.
After tonight, the Kings will get tomorrow off before heading to Waywayseecappo on Monday.
Puck drop tonight is set for 7:30.
Photo Credit - Dauphin Kings.
Details

Written by

Darnell Duff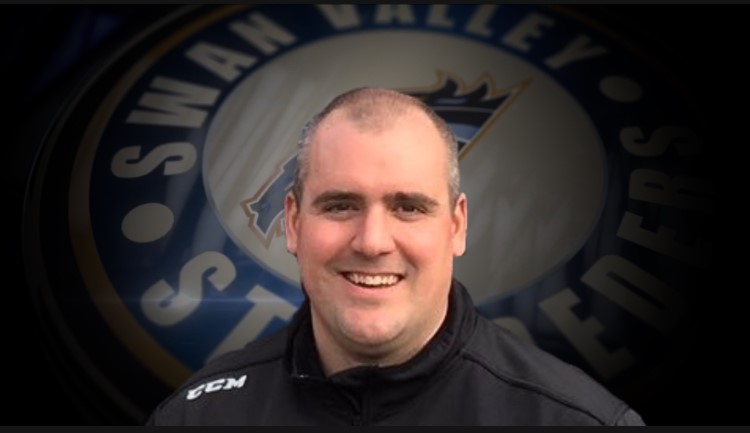 It's not something he was expecting, but it's something he's ready to take on.
Darren Webster began the season as the Swan Valley Stampeders Assistant Coach and Scout. Now, he's taking on the Head Coach and General Manager duties on an interim basis as Taurean White stepped down yesterday.
"It's not the job I was looking for at the start of the year and it's definitely a difficult thing that it had to come down to this," said Webster. "I'm good friends with Taurean and I'll continue being good friends with him."
"I'm from the community and I'm very passionate about the Stampeders," he added. "At the end of the day, it's about the team and not me. So, I didn't hesitate when I was offered the position on an interim basis. With that being said, it's definitely sad to see Taurean go."
With the preseason already underway and Taurean being a part of the team until yesterday, Darren isn't planning on changing everything now that he's taking over the team.
"I'm not coming in here and blowing things up," said Webster. "Taurean and I worked very hard to put systems in place and most of them came from both of our ideas. We have 30 guys here at camp that are still looking to be a Stampeder. I have a job of building the best possible team, and I'm looking forward to that challenge."
There's no surprise what the Stampeders lost last season. On top of Duck Bay's Daniel Chartrand, Keaton Jameson and six other 20-year-olds, the Stamps also lost a couple players in the offseason who were likely to be huge parts of the team's success this season.
Matt Osadick is heading to the USHL, while Swan River's Josh Tripp is playing in the NAHL. But, losing those players isn't putting a damper on Darren's spirits as another MJHL regular season approaches.
"Obviously we lost a couple big pieces which is always tough," added Webster. "But, we brought in some highly skilled players and the competition level right now is at an all-time high. We do feel we have the players we need to be very competitive this season, it's just going to take hard work."
The Stampeders are back on the ice tomorrow when they welcome the Yorkton Terriers to the Centennial Arena.
Details

Written by

Darnell Duff
Fork River's Andrew Bayduza is getting all set for his final season of junior hockey as a part of the Stonewall Jets of the MMJHL.
Bayduza started with the Jets in the 2015-2016 season, and since then, the defensemen's played in 131 games and has picked up 50 points.
"It's definitely been a lot of fun so far," said Bayduza. "It's a really competitive league, and I've been loving every minute of it."
Before his time with the Jets, the 21-year-old grew up and played hockey right here in the Parkland.
From the 2012-13 season to the 2014-15 season, Andrew suited up for the AAA Rangers 115 times and recorded 27 points. During that time, Bayduza learned the skills required to have success at the next level, and that level is the MMJHL.
"Doug Hedley was an unbelievable coach there," said Bayduza. "It was such a smooth transition from minor hockey to AAA and now to junior hockey. Playing for the Rangers helped me immensely."
And now 131 games later, Bayduza's will get one more chance to win a league championship, something he accomplished in his first year with the team.
"I've seen progress each year I've played here, so I'm hoping I can produce and have another great year," said Bayduza. "I'm not much of a point getter, but whatever I can do to help the team I will."
On top of his personal development throughout the years, the Jets in all have enjoyed lots of success. After winning the championship in his first year, the team finished in second place in the regular season in the 2016-17 year and fourth in the 2017-18 campaign. But, Bayduza knows the team has a big challenge ahead of them this season.
"We're losing some pretty big scorers from last season," said Bayduza. "But, our d-core is looking really good early on and despite losing some scorers, we have some other guys that will be able to step in. I think overall we're going to have a pretty promising season."
"We as a team definitely have a goal of getting home ice for the first round of the playoffs," said Bayduza. "I'm a veteran on the team so I'm just hoping to be a leader out there."
What's Andrew's favourite moment during his time with the Jets? It's really a no-brainer.
"It's been an unbelievable three years playing with this team," added Bayduza. "In the first round we were down 3-1 and we came back and won. Then, we swept our second round and did the same in the finals. There was like 900 people in that arena when we won in Stonewall and it can't really hold anymore. That felt pretty amazing."
Bayduza and the Jets play their first preseason game on September 14.
Details

Written by

Darnell Duff
The journey to the start of the regular season is well underway for the Parkland Midget Rangers.
After training camp in late August and several practices since the Rangers still, have lots of extra players on their roster as they look to trim that down leading into late this month.
"We'll have a few more players back by early next week so that'll allow us to see a few more players," said Arnie Caplan, Head Coach. "After we play Yorkton next week, the plan is to drop our numbers a little bit more. That will give us a more workable number heading into the preseason tournament in Souris."
Earlier this week, the Rangers played their first preseason game against Yorkton and fell in that game 5-1. The team then hit the ice yesterday for a practice which welcomed a few new players from the Norman region. With just over 20 days until the Rangers play their home opener, Arnie sees lots of room for improvement.
"I don't think you can ever be pleased," said Caplan. "In this region, the success rate has been low as far as having a winning percentage. It's not easy because we're dealing with numbers. We're always looking at ways to improve this hockey club. I think there's a long way to go, and a lot of work to be done."
Despite losing that game earlier this week 5-1, Arnie definitely does see some bright spots as the team progresses through the preseason.
"Based on what I've seen, we're definitely capable of having a very good goaltending tandem," added Caplan. "I also think we have the capabilities of having a strong defensive core. Offensively, I don't think we have too many natural scorers, but we do have some gritty hardworking players."
Whenever the team hits the ice, Arnie urges the players to do a couple things as they look to crack the main roster.
"I want all of the players to bring to the table what they do best," said Caplan. "If they specialize in being a checker, they need to do that very well. And, of course, the compete level. It has to be there for 60 minutes each time out."
The Rangers hit the ice on Wednesday in game action when they welcome the Yorkton Rawtec Maulers to Credit Union Place. Puck drop is set for 7:30.
Details

Written by

Darnell Duff
In some breaking news out of Swan River earlier today, Taurean White has stepped down as the Head Coach and General Manager.
White spent one season with the team last year and led the team to the playoffs.
"It's extremely hard definitely," said Pat Morden, Stamps President. "It's not making things easy but I think we're up to the challenge. We have a good group here on the board, and we've been through this before."
"Not necessarily at this time of the season, but we're confident we'll get through it," added Morden.
Assistant Coach Darren Webster has taken over as the team's HC/GM in the meantime, while the team looks for a replacement.
Webster has been with the organization for several years as an assistant coach and scout.
"We're confident with Darren's abilities," said Morden. "We don't expect him to have any issues stepping right in and taking over in the meantime."
The Stampeders are back in action tonight as they take in Flin Flon at the Whitney Forum.
Details

Written by

Darnell Duff
The Dauphin Kings continue to truck along on the ice as they prepare for their 51st season.
The team's training camp began last Thursday and wrapped up over the weekend. After that, the Kings played two preseason games against Swan Valley and split those games.
"I'm definitely very happy coming out of camp and now into the preseason," said Topinka. "I think our compete level has been very good for a week. We'll get back on the ice today and do some battle drills to get the guys going."
"We played well for the most part in that first game," said Topinka. "Then, we struggled in the first two periods against Swan in the rematch. But, I couldn't be any happier with how we played in the third period."
With the Kings being on the ice an extensive amount in the last week, fatigue is always a big question but Topinka feels it's all good.
"I mean there's a couple guys that have been on the ice every day sometimes twice a day for a week," said Topinka. "They got the day off yesterday, and they trained all summer to make sure they would be ready for this. It's not an easy thing for the players, but they've worked through it."
Now the Kings are preparing for their third preseason game this Saturday when they welcome the Virden Oil Capitals to town. After that game, the Kings will continue to trim their roster down which will eventually lead to the team's opening day roster in 16 days.
"The hardest job is to cut guys who have been here working really hard for over a week," added Topinka. "The players are starting to get that chemistry with different guys and then we have to cut them, it's definitely not an easy process."
"At the same time, we're trying to build the best team we possibly can," he added. "We want to bring the winning expectation back to town."
The Kings featured several veterans from last year's team that came to camp including Riley Shamray, Jaymes Knee, Brennan Kitchen and many more. But, even the new guys who weren't on the team last year are gelling well right now as they look to crack the roster.
"I mean it definitely helps when you have a bunch of guys coming back from last year's team," added Topinka. "Everyones doing things together and they really push each other on the ice. We're so early in the year and it's great to see everyone's forming together as a team."
As for Mitch on a personal basis, he was hired back on August 13. After moving to town a week later, Mitch has nothing but good things to say as he adapts to the City of Sunshine and being the team's assistant coach.
"I'm loving it so far," said Topinka. "It's a great organization and obviously one of the oldest ones around. It's an honour to be a part of it."
"The facilities are just top notch with everything that's offered," he added. "The community is great, and I'm just loving everything."
Details

Written by

Darnell Duff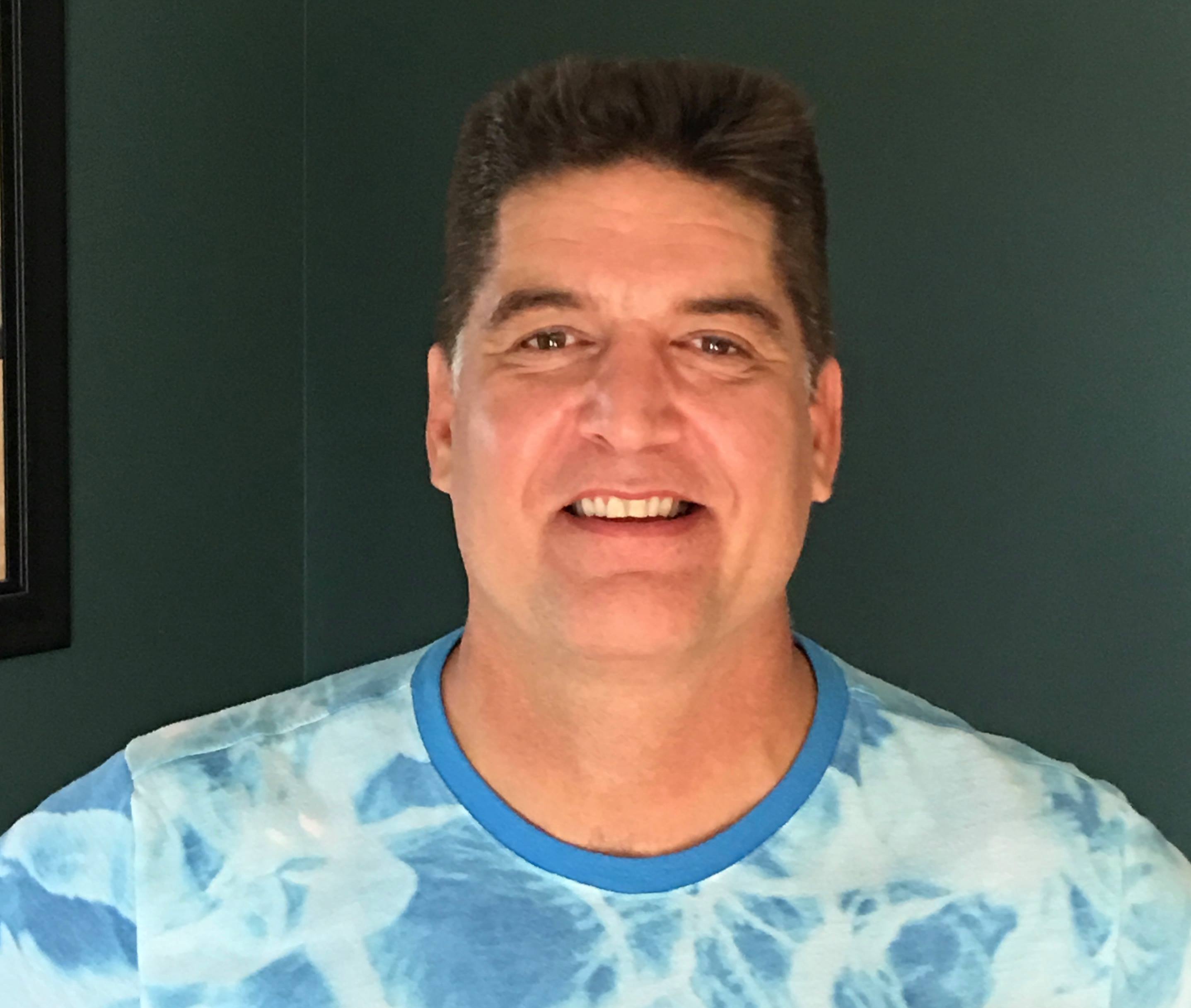 School has started and that means the high school volleyball season is right around the corner, and for the Dauphin Clippers varsity girls team, that corner is so very close.
The team is set to head to Regina tomorrow for the U of R Tournament which gets underway tomorrow afternoon at the campus.
"I'm definitely really excited to be working with this group," said Jeremy Love, Head Coach. "I took last year off so this is a group I haven't worked with before. So, it's always exciting to work with a new group of individuals. And, this is a group that has a lot of talent that has lots of potential and I think we can do well in provincials."
Jeremy announced the team's final roster this past Monday after an invitational only tryout process. Despite only having a couple of team practices under their belt heading into the tournament, Jeremy doesn't see that really as a problem.
"Everyone, for the most part, is in the same boat," said Love. "It's a very early tournament but it really allows us to evaluate our team and see where we are. It's a great stepping stone for sure."
"I wouldn't say I'm overly concerned with the results this weekend," he added. "I would think that we should finish in the top-8. Once the playoff portion of the tournament comes around, it'll allow me to trim down the bench and play our best roster out there"
"It would be great to win the tournament," said Love. "But, it's just about evaluating our players and seeing how we can move forward."
On top of playing in the tournament, Jeremy and the ladies are excited just to get the chance to travel together and of course miss a little bit of school
"Everyone's really excited about this weekend," added Love. "It's going to be a fun one."
Stay tuned to us to find out how the Clippers do.
Details

Written by

Darnell Duff
The Parkland Midget Rangers kicked off their preseason against Yorkton tonight with a 5-1 loss.
Yorkton opened up the scoring 15:30 into the game, but the Rangers were able to quickly respond.
At the 17:39 mark, Gilbert Plains Warren Jubenvill tied up the game as the two teams went into the locker room tied at one.
From there, it was all Yorkton. They scored three goals in the second and another in the third for the decisive win.
The two teams will now hook up for a rematch next Wednesday at Credit Union Place.
Photo Credit - Luke Walters.
Details

Written by

Darnell Duff
The Parkland Minor Hockey Association is getting all set up to host their annual Female Hockey Preseason Skills Camp at Credit Union Place.
It starts up this Saturday and runs every Saturday and Sunday through October 7.
There will be two age groups and they're as followed:
Atom & Peewee - $100 which includes 10 - 60 minute ice sessions.
Bantam & Midget - $100 which includes 10 - 60 minute ice sessions.
"This camp allows female players to get together and learn the specific skills of skating and puck handling," said Phil Fafard, Head Coach of the Women Bantam AAA Rangers. "We also focus on individual skill development in preparation for the hockey season."
Even if you don't register before the first session, you can register at any time or just drop in. The cost to drop in is $20.
Here's the full schedule:
Date Skill Focus Start Times
9/8/2018 Puck Skills 9:00 AM (younger group) - 10:00 AM (older group)
9/9/2018 Skating Skills 12:15 PM (younger group) - 1:00 PM (older group) (45 min sessions)
9/15/2018 Skating Skills 3:45 PM (younger group) – 5:00 PM (older group) (session is 1.25 hours because September 9 is shorter)
9/16/2018 Puck Skills 9:30 AM (younger group) - 10:30 AM (older group)
9/22/2018 Puck Skills 10:00 AM (younger group) - 11:00 AM (older group)
9/23/2018 Skating Skills 10:00 AM (younger group) - 11:00 AM (older group)
9/29/2018 Skating Skills 10:00 AM (younger group) - 11:00 AM (older group)
9/30/2018 Skating Skills 10:00 AM (younger group) - 11:00 AM (older group)
10/6/2018 Puck Skills 10:00 AM (younger group) - 11:00 AM (older group)
10/7/2018 Puck Skills 10:00 AM (younger group) - 11:00 AM (older group)
Details

Written by

Darnell Duff