Latest Sports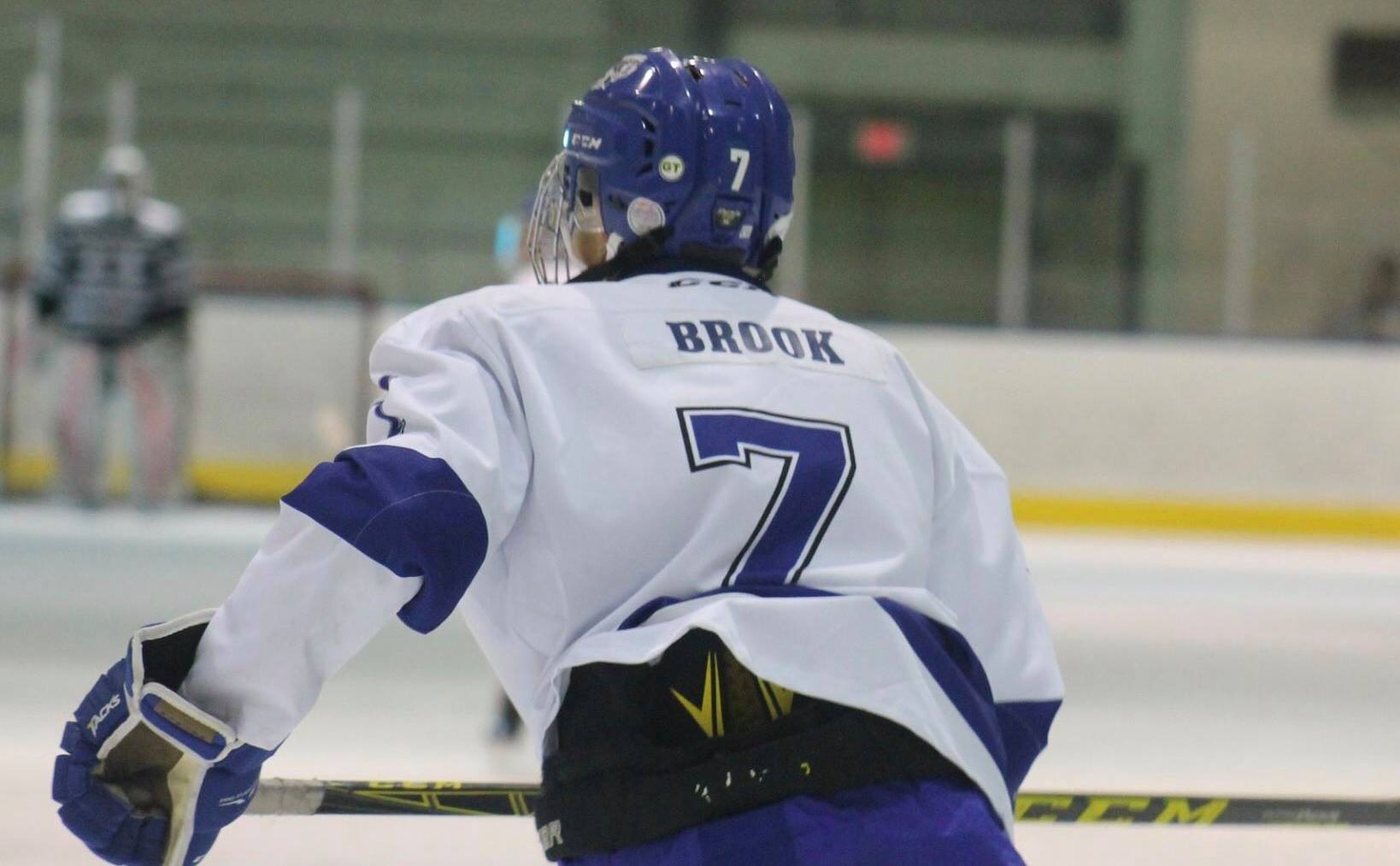 To say it's been an exciting past year for Roblin's Aidan Brook would be an understatement.
He was invited to Hockey Manitoba's Top 40 Camp, he was drafted by the WHL's Seattle Thunderbirds, and now, he's been drafted by the MJHL's OCN Blizzard.
Aidan was drafted 23rd overall, which makes him the highest Parkland Bantam Ranger picked in this year's draft.
"It's pretty cool to be drafted again," said Brook. "You don't really expect anything. It's a great feeling to be drafted by them."
Being drafted twice in a matter of months is a true testament to the work Aidan continues to put in on the ice, and off the ice as well.
"I've just been working on everything I can to get better," said Brook. "I need to get a lot stronger, but, everything's been coming together well lately. So, I just need to keep working hard so it stays that way."
Being just 14-years-old, the Roblin native won't be playing in the MJHL or WHL next season, but he doesn't expect to be waiting long for the opportunity.
"I'm hoping I can make the jump to the MJ or WHL at 16 for sure," said Brook. "But, well have to see how I progress with my game, and If I get bigger and stronger."
Leading up to next season, Brook is happy with where he's at, but he knows the work can't stop now.
"I'm definitely happy with where I am, and how I'm playing right now," said Brook. "I just need to get a little faster, little stronger, and keep my head up so I can make some smarter plays."
Step one of making the Seattle Thunderbirds was taking part in "Rookie Spring Camp" which took place this past weekend in Edmonton.
"It was a super cool experience," said Brook. "They showed us a lot of new things, including some new workouts and how we can get stronger. It was also pretty great getting to meet some new people, and I built some lifelong friendships."
The Camp provided Aidan the opportunity to play with all of the Thunderbirds draft picks, and protected players in the organization, and he thinks he definitely came out as a better player.
"I definitely came out a better player," he added. "I'm more experienced now. And, I have a lot more stuff to work on that's going to help me become a better hockey player."
Aidan will look to follow in his brother's footsteps. Josh Brook plays for the Moose Jaw Warriors in the WHL, and that's where Aidan wants to be.
"It's always in the back of my mind," said Brook. "I want to be better than him. But, I can't really focus on that right now. I just have to do my thing."
Aidan also notes making new friends, and getting to travel around doing what he loves to do, are two things he's loving about the whole process of getting to the next level.
Details

Contributed by

Darnell Duff
When the Dauphin Clippers finish up their high school baseball season, Dauphin's Brandon Racette will never play another high school game, but, he will go out as an All-Star.
He was named a Tournament All-Star at the Provincial Championships this past weekend in Plumas and Neepawa.
"It means a lot to me," said Racette. "I just went out there and played ball. It's as simple as that, and I just got my name called."
"Baseball is a mental game, and you just can't let the game get to you," he added. "For now, I'm beating the game."
Don Sheldon, the Clippers coach had nothing but good things to say about Brandon and thinks the award is well deserving.
"He's been steady for us all season long," said Sheldon. "Especially on the mound. He's done a great job of putting us in good positions. He's not a super loud guy on the bench, but he leads by example. He'll tell you he's not really a hitter, but he was hitting the ball hard at the provincials, including when he hit one off the fence."
Brandon's a multi-sport athlete, with the other notable sport being hockey. But, he knows when he decided he wanted to pursue baseball more so.
"At a young age, I always found just throwing the ball moved my spirit," said Racette. "That's really when I decided I wanted to pursue baseball more than hockey."
When Don was asked if Brandon will get the chance to play baseball at the next level, he thinks its a guaranteed thing.
"There's definitely opportunities for a player like Brandon," said Sheldon. "He's very coachable. He'll go anywhere in the field, and he can step up in any situation. Managers look for a player like him."
Don couldn't have been any more right. Brandon is now suiting up for the Portage senior baseball team.
Being a grade 12 player, Brandon shares how the past year went, and his favourite memory from the past season.
"Things went pretty good," said Racette. "In the second game of provincials, we needed to win by 10, and we won by 11. That was pretty incredible."
Don also knows his favourite moment from Brandon, but it's a little different.
"He was our Opening Day starter against Major Pratt, and he pitched really good and left the game with the lead," said Racette. "And, they ended up going to the final four at provincials. I don't know if there were any big huge moments, he's just a steady, good baseball player."
Brandon wraps up his high school baseball career tonight, as the Clippers head to Brandon for their final game.
Details

Contributed by

Darnell Duff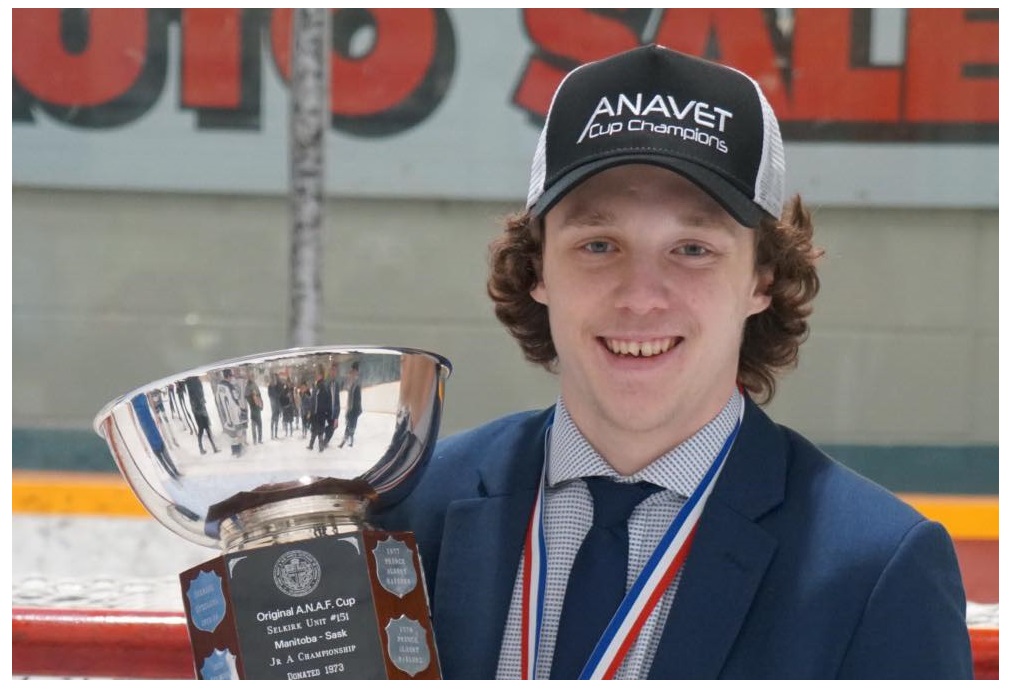 It's been a couple weeks since Gilbert Plains Riese Gaber has suited up for some competitive hockey, but that's all about to change starting later today.
He'll be taking part in the Dubuque Fighting Saints Main Camp when it gets underway with team scrimmages this afternoon.
"Yeah obviously I'm excited," said Gaber. "It's been a couple weeks since I've last been on the ice, so it'll be good to get back out there."
Gaber notes off the start he may be a little rusty, but it won't take him long to get back to where he wants to be.
"Off the start, it'll be I'm sure," said Gaber. "But, I don't expect it to be any different than the hockey I've played in the last few months."
Dubuque has been very successful in grooming players to play at the next level, which includes NHL All-Stars Johnny Gaudreau and Zemgus Girgensons.
"It's going to be a really high level of competition out here," he added. "I'm really looking forward to it."
When Riese hits the ice for the first time this afternoon, he has one mission, and that's impressing the coaching staff.
"Yeah, I want to make a good first impression," said Gaber. But, I'm not going to worry too much about putting pressure on myself. I just want to go out there, and play my game."
Gaber also says it's going to be exciting making some new friendships and playing against players he hasn't before.
Details

Contributed by

Darnell Duff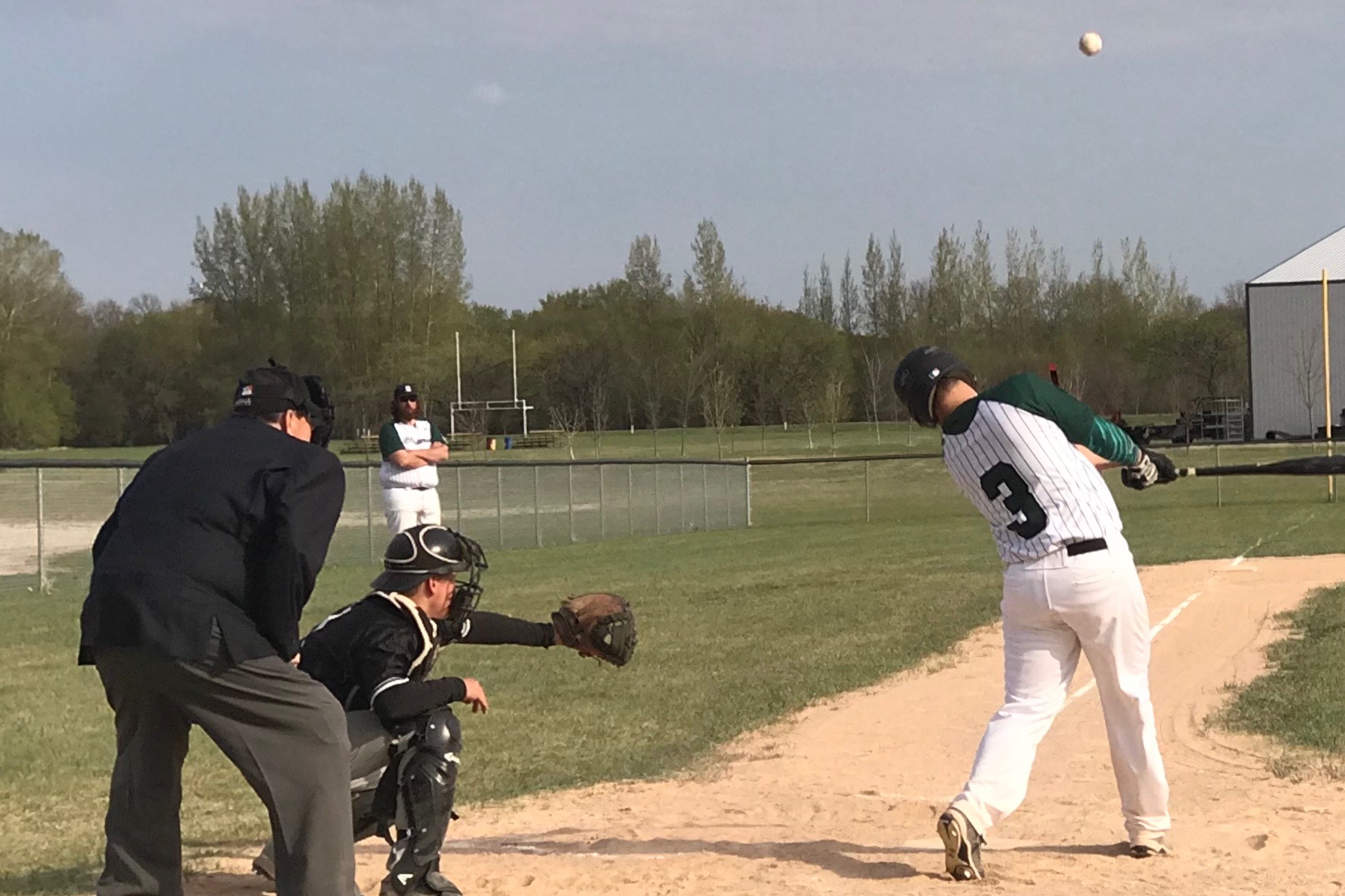 It was a gorgeous day for some ball on Tuesday night, and here's how it went down.
Dauphin Minor Baseball Association:
Dean Cooley GM Peewees lost, 9-8 to Swan River.
Dauphin Competitive Slo Pitch League:
Denray Tire beat Cartridge Outlet Danes Dingers, 28-7.
Balloholics beat Brewmeisters, 30-7.
Showtime beat Guns N Hoses, 27-15.
Details

Contributed by

Darnell Duff
Usually heading into a draft, eligible players are nervous and unsure of if they'll be drafted or not, but Dauphin's Brayden Broome didn't have either of those worries.
That's because the Dauphin Kings used one of their two Auto-Protections to protect the 15-year-old.
"That meant a lot to me," said Broome. "Especially being protected by Dauphin. I didn't want to go anywhere else. I wanted to spend the summer not worrying about other camps. It feels awesome."
Getting the chance to one day suit up for the Kings will mean Broome will get the opportunity to play in front of his friends and family, and that's something that excites him.
"Being in front of my family means the most to me," said Broome. "Then having my friends watching me all the time, and going to all the games always means a lot to me as well."
Being just 15-years-old, playing Jr. A hockey may be a couple years away for Brayden, but when he gets the chance, he's prepared to give everything he has.
"Playing Jr. A is going to be quite a difference compared to what I'm used too," said Broome. "All the players are going to be bigger, and most will be older as well. It's going to take a lot of hard work, and I'll be ready for that challenge."
Brayden also knows a couple traits of his game that may have led the Kings to Auto-Protecting him.
"Probably my aggressiveness," said Broome. "And, I don't really care who's in my way. I go as hard as I can at all times."
In 30 games with the Parkland Bantam Rangers this past season, Broome picked up 14 points (6G).
Details

Contributed by

Darnell Duff
Golf is no doubt one of the hardest sports in the world, and the question for most that want to get better is, how do I do that?
For Neepawa's Hayden Delaloye, it's a combination of what seems to be endless practice and commitment to the game.
He's just 12-years-old, but that hasn't stopped him from already winning golf tournaments, and having dreams of one day playing on the PGA Tour and beating the likes of Jordan Spieth, and Dustin Johnson.
His most recent event came this past weekend in Carman on the Maple Leaf Junior Golf Tour, where he finished third place.
Despite finishing third, Hayden wasn't too pleased with his efforts and knows he can play better.
"I definitely didn't play my best," said Delaloye. "The weather really affected me, so it wasn't my best."
Even though he couldn't replicate what happened in Portage earlier in May when he won a tournament on the Tour, Hayden did win the Closest to the Pin competition.
"It was my first closest to the pin win," he said. "That was really exciting for sure."
Hayden now gets a few weeks off, before competing in another Tour Event, on June 27-28 at Bel Acres Golf & Country Club in Winnipeg.
"I need to keep practicing the shots that gave me problems over the weekend," said Delaloye. "Then, I'll go out there to try and execute them, and hope for the best."
"I need to work on my driving for sure," he added. "My favourite shot is probably 120-140 yards out, so I need to work on getting myself in that position more often."
It's near impossible to play great golf every single tournament, and Hayden is being very humble heading into his next event.
"You're not going to be perfect every tournament," said Delaloye. "You're going to have a bad one, a great one, a bad hole, and some great ones. It's just about being consistent."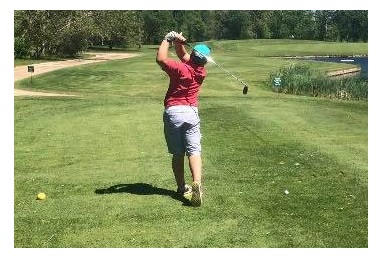 Details

Contributed by

Darnell Duff
Over 100 kids aged from 6-15 will take over Burnside Park this weekend, as Ste. Rose will host their first-ever soccer tournament.
Teams from Swan River, McCreary, Onanole, Dauphin, and Winnipegosis will all be taking part.
"The kids are all super excited," said Olu Solie. "They can't wait for it to get going, and it's going to be an awesome weekend."
The two-day tournament kicks off on Saturday with the Minor and Major draws.
Here's the Minor schedule:
10:00 - # 1 - Ste. Rose vs Riding Mountain Raptors. # 2 - McCreary vs Dauphin.
12:00 - # 3 - Riding Mountain Raptors vs Dauphin. # 4 - McCreary vs Ste. Rose Minor.
1:30 - # 5 - Dauphin vs Ste. Rose Minor. # 6 - Ste. Rose vs McCreary.
3:00 - # 7 - Ste. Rose Minor vs Riding Mountain Raptors. # 8 - Dauphin vs Ste. Rose.
5:30 - # 9 - Riding Mountain Raptors vs McCreary # 10 - Ste. Rose Minor vs Ste. Rose.
Here's the Major schedule:
10:00 - # 1 - Ste. Rose vs Winnipegosis. # 2 - Dauphin vs McCreary.
12:00 - # 3 - Swan River Red vs Ste. Rose. # 4 - Swan River Purple vs Dauphin.
2:00 - # 5 - Winnipegosis vs Swan River Red. # 6 - Swan River Purple vs McCreary.
4:00 - # 7 - 3rd in Group A vs 3rd in Group B. # 8 - Bronze Medal Match – 2nd in Group A vs 2nd in Group B
5:30 - # 9 - Gold Medal Game – Winner of Group A and Group B.
The tournament continues on Sunday, with the junior group (12-15).
Here's the schedule:
11:00 - # 1 - Ste. Rose vs Winnipegosis.
12:30 - #2 - Dauphin vs Swan River.
2:00 - # 3 - Swan River vs Ste. Rose. # 4 - Winnipegosis vs Dauphin.
4:00 - # 5 - Ste. Rose vs Dauphin. # 6 - Swan River vs Winnipegosis.
5:30 - # 7 - Bronze Medal Match (3rd vs 4th) # 8 - Gold Medal Match (1st vs 2nd).
"Parents should come out and see all of the skill that will be on hand," said Soile. "It's going to be great, and a really fun tournament."
For more information about the tournament, you can contact Olu at 204-259-0074 or 204-613-0130.
Details

Contributed by

Darnell Duff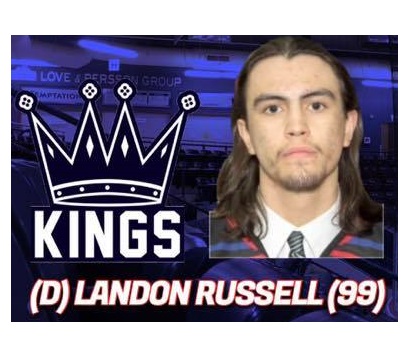 The busy times for the Dauphin Kings are continuing, as they've picked up Landon Russell.
Russell from Mission, BC, is getting set for his second season of Jr. A hockey, after spending a part of last year with OCN, followed by English River.
"I recruited him to come to OCN last year, but we had depth on the back end, so he just wasn't going to get enough ice-time," said Doug Hedley, HC/GM for the Kings. "So, I moved him to English River on a loan. When the opportunity came up, he wanted to join us in Dauphin. I reached out to the GM in OCN, and we made a deal for Landon.
Going OCN's way is Future Considerations.
"He's going to come in here as a 19-year-old defenseman," said Hedley. "He's got a right-handed shot, that's going to give us some good depth on the back end."
Fun Fact:
Landon's born on December 24.
*Photo Credit - Dauphin Kings*
Details

Contributed by

Darnell Duff
Things always start to heat up after June 1 in the MJHL, and that's definitely the case for the Dauphin Kings organization.
Over the course of the last three weeks, the Kings have got three commitments from very good Midget players, and now they're bringing some veteran presence back to the lineup.
The first veteran that will be back in the lineup next season is Riley Shamray.
Shamray:
His final season as a Jr. A hockey player will be back in the City of Sunshine, the exact place the past two seasons started.
Regarded as one of the best defenders in the league, Shamray was dealt to the OCN Blizzard at the trade deadline last season, as the Blizzard looked to make a push.
The hard-hitting defender also presents a heavy offensive upside. In 41 games last season with the Kings, he put up 29 points (8G) and added another 12 points (4G) in 20 games with the Blizzard in the regular season.
Shamray put up two more assists in six playoff games with OCN before they were ousted from the playoffs.
"He's one of the top defensemen in the league," said Doug Hedley, HC/GM for the Kings. "He's a guy who's going to be in a leadership role for us. He's going to help the young guys get through some tough times, and we expect him to up his consistency and be one of our guys who plays a lot of minutes."
The second veteran that will be back in the lineup is Matt Pitchenese.
Pitchenese:
Matt Pitchenese only played 15 games for the Kings this past season, but, he became a household favourite in those contests and always had fans on the edge of their seats waiting for a sick deke that Pitchenese made happen on more than one occasion.
In those 15 games, Matt had seven points (2G), but the bulk of his success came with the Dryden Ice Dogs when he was traded there on November 7.
He put up 23 points (6G), in 29 games with the Ice Dogs.
He's also not afraid to go in the corners and get dirty, which makes him a very versatile player.
"He's a guy that has to figure a few things out," said Hedley. "We're very interested in getting him back here. He's a big power forward, that has some skill to go with his size. He's tough to play against. If we can figure things out with him, and try to get him back in the program, that's great. We're very happy to get him back for sure."
*Photo Credit - Dauphin Kings*
Details

Contributed by

Darnell Duff
The Parkland Source for Sports Midgets we're down 9-1, but, they never gave up and came back in a huge way.
They ended up beating Ste. Rose tonight, 13-12 in a wild game.
A rematch between the two teams is set for Friday at Vermillion Sportsplex at 7:00 p.m.
Details

Contributed by

Darnell Duff
The Stanley Cup is just one win away from coming to Dauphin.
Dauphin's Barry Trotz and the Washington Capitals beat the Vegas Golden Knights tonight, 6-2, to move within one game of winning their first Stanley Cup in franchise history.
The Caps scored the games first four goals before the Golden Knights scored two straight to bring the game within two, but that's as close as they'd get.
TJ Oshie continued his dominance in the series, with three points, while Evgeny Kuznetsov also had three points.
Game five goes on Thursday in Sin City.
Details

Contributed by

Darnell Duff