Latest Sports
Emma Jensen and her team will begin their quest to become National Champions this afternoon.
The foursome consists of Jensen, Jaycee Terrick, Kaitlyn Szweczyk, and Gracey Gulak.
The team takes on Northern Ontario in their first game.
"We're really excited," said Jensen. "It's going to be really fun getting on that ice for the first time, and wearing the Manitoba jacket."
It's a six-game round-robin for Jensen and the foursome leading up to the National Final later this week.
"We just need to play exactly how we always play as a team," said Jensen. "We don't have any expectations. We just want to play our best."
Stay tuned to 730CKDM throughout the week to see how the foursome does in St. Andrews, New Brunswick.
Details

Contributed by

Darnell Duff
Ste. Rose's Emmalie Thompson was in Winnipeg this past weekend taking part in Hockey Manitoba's Program of Excellence Top 100 Spring Selection Camp.
The Camp welcomed 100 of the top Bantam-aged women's players in the province.
"It was really exciting that I got the chance to take part in it," said Thompson. "I didn't get to do it last year. It definitely means a lot that I was able to do it."
The three day Camp was full of practices, drills and game action, and Emmalie is pleased with how she did but knows she still has things to work on.
"I was pretty fast, so that was one of my advantages," said Thompson. "I need to work on getting stronger, so I'm able to hold the puck better, and not get pushed off the puck."
Emmalie had quite the season on the ice. She was the leading scorer for the Bantam Grand Plains Ice Dogs, and also had success with the Parkland Bantam Rangers.
"I definitely have a lot more confidence in myself," said Thompson. "It means my year was better than I thought. I played as hard as I could all the time, and I was rewarded for it."
Now that this hockey season has just about come to an end, Thompson will prepare for next season and she hopes to move up.
"I'm definitely going to try to make the Midget Yellowhead Chiefs," said Thompson. "I'll be working on my game, and trying to get better because I want to continue playing AAA hockey."
Emmalie notes playing hockey this year was so much fun because her teammates were amazing.
Details

Contributed by

Darnell Duff
The hockey community is still coming to grips with the fatal bus crash that killed 15 Humboldt Broncos members, 10 of which were players on Friday, April 6th.
Bill Chow, President of the SJHL says this won't be a quick heal.
"It's everyone's worst nightmare," said Chow. "You have to think of all the families, the loss of lives, and first responders. There's a lot of different things that are going through everyone's mind, and will for a very long time."
Since the crash, the hockey community has rallied around the Broncos. A GoFundMe page has been started, and as of this publishing, over $4.9 Million has been raised.
"The support has been absolutely incredible," said Chow. "It's really been overwhelming to me, and to the community of Humboldt."
Now Chow and the rest of the SJHL are determining what's next for the league. The Estevan Bruins have already advanced to the Canalta Cup Final.
"We haven't made those decisions yet," said Chow. "We have to in the next few days obviously. Once we do, everyone will find out."
Stay tuned to 730CKDM to find out the decision once it becomes available.
Details

Contributed by

Darnell Duff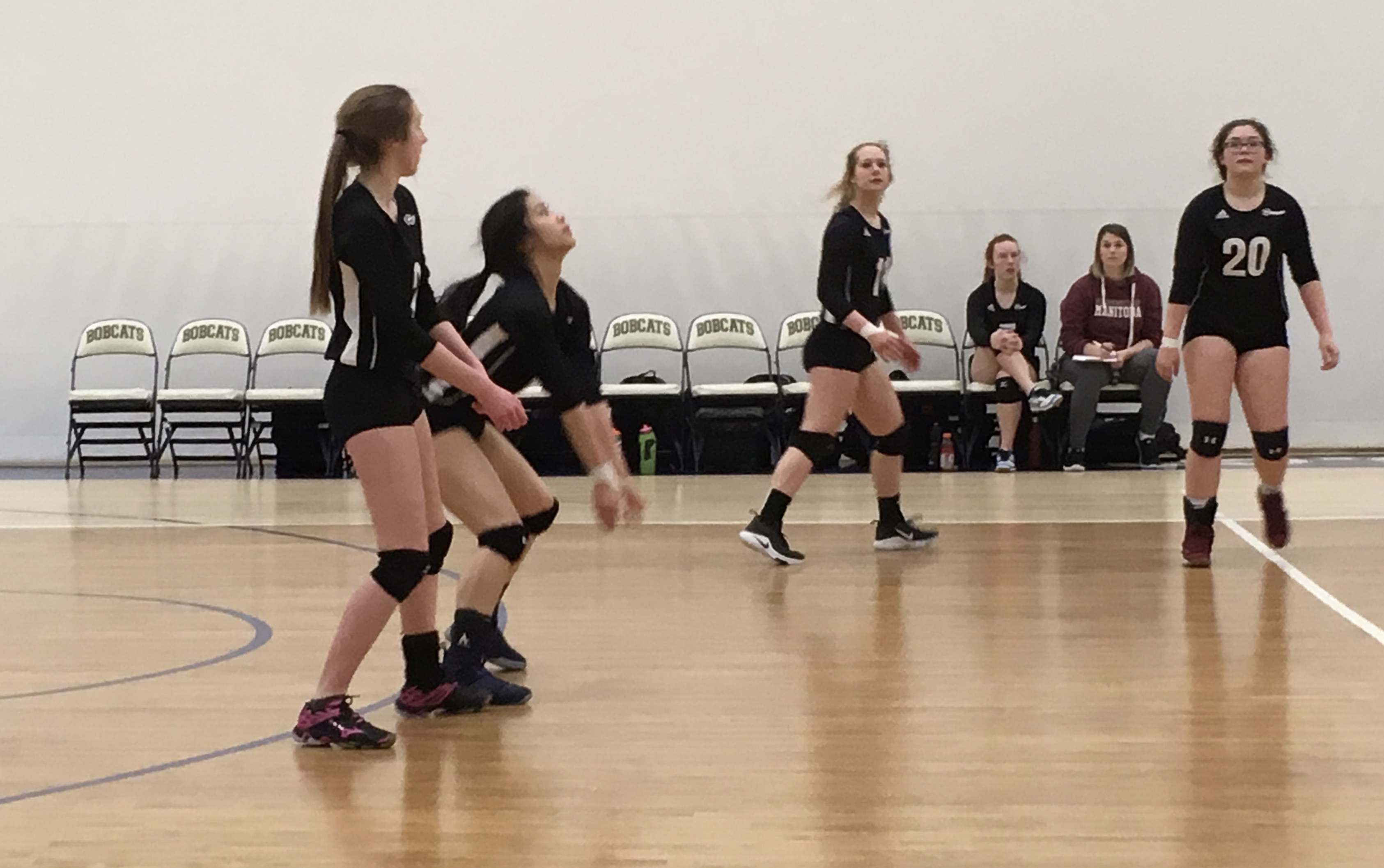 The Parkland Vipers U14 women's volleyball teams did a good job of using home court to their advantage this weekend.
The Vipers #1 lost their semifinal game, but rebounded in the third-place game and ended up with a bronze medal.
Vipers #2 headed to the B-Side for the playoffs, and won their semifinal, and ended up beating Swan River to secure the B-Side Championship.
Details

Contributed by

Darnell Duff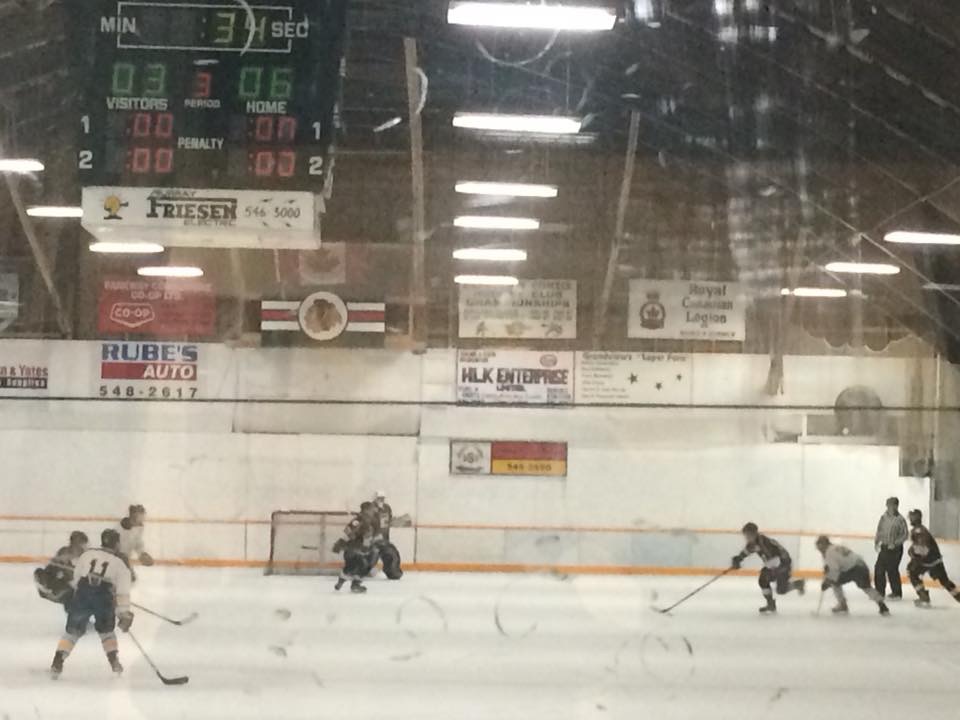 The Grandview Comets season has come to an end.
The club lost 8-4 on Saturday afternoon in Winnipeg against Carman.
Grandview led 3-1 before the Beavers scored seven of the games next eight goals.
Despite the loss, it was still a great season for Grandview that includes a League Championship.
Details

Contributed by

Darnell Duff
The Grandview Comets are back on the ice tonight with a berth in the Provincial Final on the line.
They take on the Carman Beavers in Winnipeg in their third and final round-robin game of the Provincial Championships.
The Comets have jumped out of gates with back to back wins, and another good effort is expected tonight.
It's a big game for the Beavers. They're 1-1, and would likely be eliminated from final contention with a loss.
Gametime tonight is set for 7:15 at Bell MTS Iceplex.
Details

Contributed by

Darnell Duff
Being a first-year AAA player is challenging for most, but Roblin's Brooklyn Hramalak was definitely up to the challenge.
Thanks to a great season, the 14-year-old was invited to Hockey Manitoba's Program of Excellence Top 100 Spring Selection Camp taking place this weekend in Winnipeg.
"It's definitely a really cool feeling," said Hramalak. "Being just a first-year Bantam, it's going to be a great experience to see how all the other really good players play, and how they succeed. I can't wait."
One of Brooklyn's highlights from this past season was when she was named a Tournament All-Star at the Rural AAA Bantam Provincial Championships.
She was also the shootout hero at the Stars Tournament as her and the rest of the Grand Plains Bantam Ice Dogs won the Championship, and both events definitely gave her confidence.
"It gave me a lot because I had lots of ice time playing on two teams," said Hramalak. "Being in those situations will definitely help me in the Top 100 Spring Selection Camp because I've played against most of the girls, so I won't be scared or intimidated out on the ice."
The Camp has already begun in Winnipeg and will go all weekend and Brooklyn knows her goals for it.
"I'm definitely going to push to try and make the Top 40," said Hramalak. "I need to continue working on shooting because that's a big part of playing defence. I also have to keep working on battling against the walls, and winning the puck from the opponents."
Brooklyn is one of five Parkland Rangers who was invited to the Camp and stay tuned next week to find out who the other four were.
Details

Contributed by

Darnell Duff
Most players on the Parkland Midget Rangers saw their season come to an end several weeks ago, but that wasn't the case for Dauphin's Vincent Hughes.
The 17-year-old Dauphin native is now suiting up for the Peguis Juniors of the Keystone Junior Hockey League.
He was called up as an AP Player, and the former Ranger is loving every minute of it.
"It's really nice to continue my season into March and April," said Hughes. "It's also a good feeling to get some recognition for how I play."
Hughes hasn't looked out of place at all during his time with the Juniors who are now in the KJHL Final.
In nine games as a part of the team, he has five points (2G, 3A).
"I'm playing with a lot of skilled players," said Hughes. "We have good coaches, everyone moves the puck well, and it's just a really good team to play with."
It's been a perfect playoff so far for the Dauphin native and the rest of the Juniors.
They've played nine games, and they're 9-0 which includes a 2-0 lead in the Championship final.
"We just need to keep doing what we're doing," said Hughes. "We've had lots of success in the first couple rounds. We have the ability to dominate any team. It's just up to us to do it."
The winner of the final will earn a berth in the Western Canadian Keystone Cup in Thunder Bay from April 19-22nd.
"That would be an incredible opportunity, and a big accomplishment for everyone on the team to qualify for that," said Hughes. "But, we're not worrying about that right now. We're just going game-by-game."
After this season, Hughes plans on continuing his hockey career at the junior level.
"I've received several invites from MJHL and SJHL teams," said Hughes. "So, I'll go to some Spring Camps, and then Fall Camps next year, and hopefully make a team."
Being 17, Hughes wrapped up his Midget career with the Rangers at the beginning of March, and his days as a Ranger is something he'll never forget.
"Just getting the chance to play with the Rangers was amazing," said Hughes. "I made so many lifelong friends. I loved every minute of it."
Hughes and the rest of the Juniors hit the ice tomorrow night as they look to take a 3-0 stranglehold lead against St. Malo.
Details

Contributed by

Darnell Duff
A very successful season on the basketball court for Swan River's Michael Chartrand has earned him a spot in Basketball Manitoba's High School Graduating All-Star Game.
The ASG will be in Winnipeg on April 14th, and Michael can't wait.
"It means a lot," said Chartrand. "It definitely took a lot of hard work, so I'm super excited for it."
Not only did Chartrand excel on the court, but so did the entire Swan River Tigers.
They advanced all the way to the Provincial Championship Final before falling to Neelin, but Michael is super pleased with the season.
"It was an amazing year," said Chartrand. "We had a really good team, and we all worked hard. We had a goal of making it to the finals, and even though we lost, we achieved what we wanted to.
Chartrand will join his teammate, David Muller at the game in eight days.
Details

Contributed by

Darnell Duff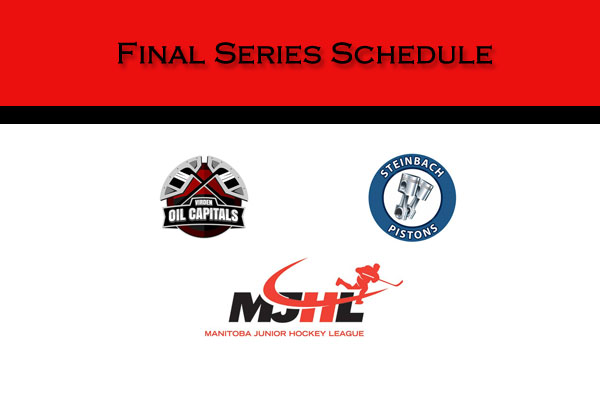 The Virden Oil Capitals and Steinbach Pistons are set to begin the MJHL Championship final tonight.
The Oil Capitals definitely come in as the fresher, and perhaps the more healthy team.
They won their first-round series against Selkirk in five games and followed that up with a four-game sweep against Winkler.
On the other side, the Pistons cruised through their first round dispatching Swan Valley in four games, but they were forced to six games against the Winnipeg Blues in what was a physical, and scrappy series.
In the regular season, the Pistons did own the Oil Capitals (5-0-0-1).
Here's the full series schedule:
Steinbach Pistons

(if necess)

Virden Oil Capitals

(if necess)

Steinbach Pistons

(if necess)
***Photo Provided***
Details

Contributed by

Darnell Duff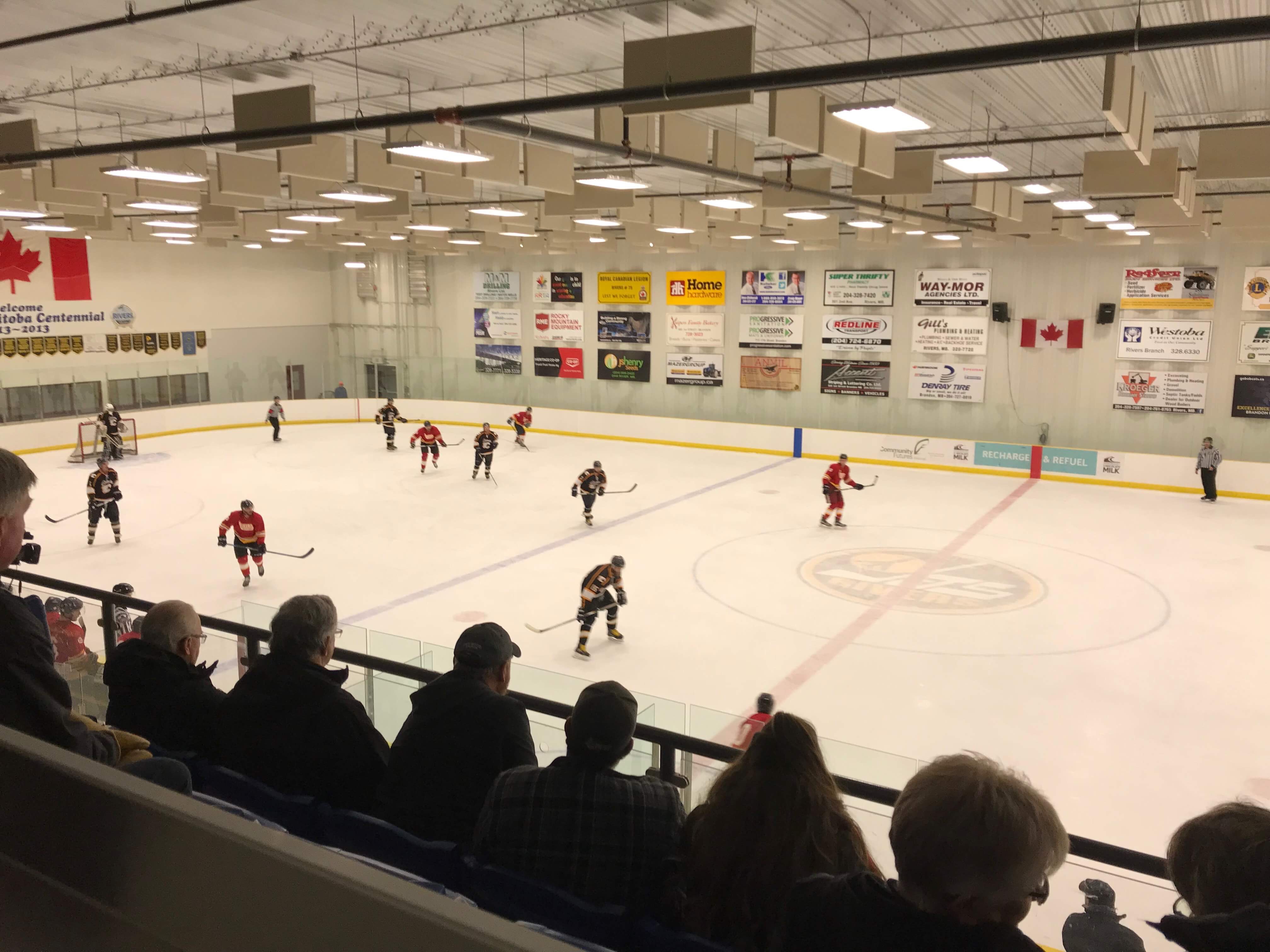 The Grandview Comets are only two days away from their biggest game of the season so far.
They take on the Carman Beavers in the third game of the Provincial Championships, and so far it's been a successful Championships for the team.
Both games they've played in resulted in wins and the team was missing some of their top players during the games.
"We've definitely played really good," said TJ Warkentin, Comets Captain. "We didn't really know what to expect in either game. We've gotten stronger each period. Even though we've been missing some guys, we continue to battle hard and now we're in a really good spot heading into the third game."
A win on Saturday would clinch top spot in the round-robin, which means they would play on Sunday in the Championship Final.
The Beavers are 1-1 through their first two games, but TJ knows it won't be easy.
"We know they have some really good players," said Warkentin. "The biggest thing will be knowing when those players are on the ice. Our confidence is really high right now after the first two games. We know we can play with any team in Manitoba, so we're going to just focus on our game and the rest will work itself out."
The Comets and Beavers hit the ice on Saturday night at 7:15 at the Bell MTS Iceplex.
Sunday's Senior A Provincial Final is an afternoon affair at 2:30, also at Bell MTS Iceplex.
Details

Contributed by

Darnell Duff