Latest Sports
When NHL training camps opened up last season, Grandview's Ryan Pulock was doing everything in his power to make the New York Islanders.
He did that and ended up playing 68 games and picked up 32 points. When training camp opened up this season, Ryan knew he would be playing on the Islanders.
Now it's just about building and improving as the pre-season has begun.
"Things have been going pretty good so far," said Pulock after practice yesterday. "Obviously we had some big changes in the summer with management and hiring Barry. Training camp has been different and guys are fighting for different opportunities."
"It's about learning right now because Barry's expectations are obviously different then what we had in the past," he added. "Couple pre-season games have been played now and it's just nice to be back."
Ryan and the Islanders will be looking to bounce back after a disappointing season last year. The team finished in seventh place in the Metropolitan division with a 35-37-10 record. In that attempt to bounce back, the Isles made a couple splashes in the offseason. They brought on Lou Lamoriello as the team's President of Hockey Operations. Then on June 21, the Islanders hired Stanley Cup Champion Barry Trotz as the team's new head coach.
"Coming in here Barry definitely set a standard and if we want to be successful, we need to follow it," said Pulock. "We need to work hard and be accountable to each other. I'd say we went to work from the start of camp and everyone's really excited with what's to come."
"I think around the league there are a lot of teams who are thinking we won't be very good this season," he added. "I think we have to take that and eat it. Our goal is to prove people wrong. We're not going to be an easy team to play against. If we outwork other teams which we know we can, we should be alright out there."
This year will also mark year one of the post John Tavares era. After nine seasons with the team and 661 points, John is now a Leaf. Despite losing a bonafide scorer, Ryan is confident in the Isles and their ability to find scoring elsewhere.
"I mean he's been a big part of the offence here in the past," said Pulock. "We still have a lot of elite skill. I mean Barzal, Bailey, Eberle, Lee are all here. It's just about us playing the right way. We have to play defensively sound and play a 200-foot game. We're still going to score goals and Barry will have us playing the right way for sure."
When Ryan got the chance to hit the ice last year after being a healthy scratch, he was near the bottom of the depth chart. He remained there for a good amount of time and then he began to prove he was better than a bottom pair guy. For him this year, he wants to be a lockdown guy with offensive upside.
"I want to establish that I can be a top pairing kind of guy," said Pulock. "Obviously it was a slow start last year but then I was getting chances to play against the other team's top players. It's important for myself to feel like I can be counted on in big situations whatever they are."
Pulock and the Islanders continue their pre-season tomorrow against New Jersey.
Moving forward, Ryan's having nothing but good thoughts.
"I think this year is especially exciting with all of the changes and bringing in Barry," added Pulock. "Barry's had a ton of success and he's the guy you're going to listen to."
"For myself, I have the confidence heading into this season based on how I performed last year," he added. "I'm looking forward to playing with that confidence for the entire season."
What are Ryan's goals for the season after recording a 32 point campaign and a five-point game against Chicago? They're pretty simple really.
"I think the big thing for me is just continuing to get better every year," said Pulock. "I look at my numbers from last season and my goal is to improve on those for sure."
The squad begins their regular season on October 4.
Details

Contributed by

Darnell Duff
The Thursday afternoon senior 10-pin bowling league begins tomorrow at Parkway Lanes in Dauphin with a fun day.
The league itself is set to begin next Thursday, September 27.
It begins at 1:00 p.m. and is open to any senior aged 55 & over.
For more information on the league, you can call Ralph at 638-7470.
Details

Contributed by

Darnell Duff
If you're looking to hit the gym during the day and shoot some hoops or play some badminton, you could have another option.
The gym at Parkland Crossing is available to the public starting today for basketball, pickleball, badminton, and other equipment is also available.
And when you go to the gym, you'll notice a new look.
"This summer when we did our annual wax striping, we had our lines redone," said Jamie Harvey, Director of Parkland Crossing. "We also did a retouch of part of our legacy and history of Western Canadian Christian College. So we got the letters put back in place and the torch brightened up again."
The gym is open most days during office hours from 9:00 a.m.-3:00 p.m. The cost is just $2.
"We can allow people to play in the gym for such a cheap price because the staff is here anyway," said Harvey.
You can also rent the gym after hours. The cost is $60 for three hours and you can talk to the staff to set up the activity you'd like.
For more information or if you want to book the gym after hours, you can call Parkland Crossing at 638-3333, or check them out at Parkland Crossing.

Details

Contributed by

Darnell Duff
Their 51st season in the MJHL is just about here for the Dauphin Kings.
They'll welcome the Virden Oil Capitals for the Dauphin Clinic Pharmacy Home Opener on Saturday evening.
For the first couple days of the week, the Kings have used their practice time to work on various aspects of the game.
"On Monday we brought in Next Level SP from Kenora and we did some testing and assessing on our guys," said Doug Hedley, Head Coach, and GM. "It was good to see what they have as far as energy and get on track. Things are all good."
At the time of Dauphin's last exhibition game against Wayway last week, Dauphin still had 30+ players on their roster. That has now changed.
"We have 26 skaters and three goaltenders right now," said Hedley. "This is what we'll carry for at least a couple weeks now. There are still some guys battling out there."
The Kings will be dealt somewhat of a blow for this weekend's contest. Grady Hobbs will miss the first two games of the season after being suspended last year. George King will miss the first four after being suspended last season at the end of the year as well.
"We definitely have to prepare differently without them in the lineup," said Hedley. "We still do have five lines without them. The guys who go hard at all times will be in the starting lineup, it's simple as that."
The Kings will have three more full practices before they go through a morning skate on Saturday as they prepare for the Oil Capitals.
"I think we have some great speed up front and our back end is looking solid," said Hedley. "Everyone's excited to get things going."
Details

Contributed by

Darnell Duff
His wicked season last year has now led him to British Columbia.
That's where Russell's Tyson Zimmer feels he'll best get the chance to improve his game while playing against top talent.
The 14-year-old is playing on the Okanagan Bantam Prep hockey team.
The team plays in the Canadian Sport School Hockey League that features teams from all across the country including the Rink Hockey Academy in Winnipeg.
"The training here is top notch and I feel coming here will give me the best chance to succeed," said Zimmer. "We're on the ice every day, so I'm just trying to get better and show what I can do out on the ice."
Last year Zimmer played with the Bantam Parkland Rangers that won a bronze medal at the Rural Provincial Championships. The youngster led the Rangers with an astonishing 69 points in just 34 games.
Each day for Zimmer looks basically the same. He gets up early in the morning and goes to school around 8:00 a.m. Then after school, he heads right to the gym for an hour and a half workout. That's followed by an on-ice team practice. Add that all up, and Tyson's a super busy 14-year-old but he's getting used to it."
"The first couple days were tough for sure," said Zimmer. "It makes for a long day with going to school in the morning then playing hockey until late at night. But, I'm really happy with my decision to come here. I'm sore every night when I go to bed and that's exactly what's needed. It's been a great experience so far."
Zimmer's first chance to impress his new coaches in game action is coming up this weekend. The team takes on Delta Green in a two-game set.
"I just want to get a lot better as a player and as a person as well," said Zimmer. "I want to play this game for a long time and get to a high level. I'm planning on working as hard as I can and hopefully it all works out."
Details

Contributed by

Darnell Duff
Melvin "Fritz" Hanson will be the 11th inductee that is heading to the Winnipeg Blue Bombers Ring of Honour at Investors Group Field.
Standing just 5'7" and weighing 145 pounds, Hanson helped lead the team to an unbeaten record in 1935 and they also became the first team in Western Canada to win the Grey Cup in that season.
In that game, Hanson had over 300 yards in punt returns as the team beat Hamilton, 18-12.
Hanson was an all-star five times from 1935-41, he won the Lionel Conacher Award as Canada's Male Athlete of the Year in 1939, and also helped the team win two more championships in 1939 and 1941.
He also won the 1948 Grey Cup with the Stampeders.
Hanson is also a member of the Canadian Sports Hall of Fame, the Manitoba Sports Hall of Fame and the North Dakota State Hall of Fame.
Melvin will be honoured this Friday when the Bombers take on the Montreal Alouettes.
Photo Credit - Canadian Sports Hall of Fame.
Details

Contributed by

Darnell Duff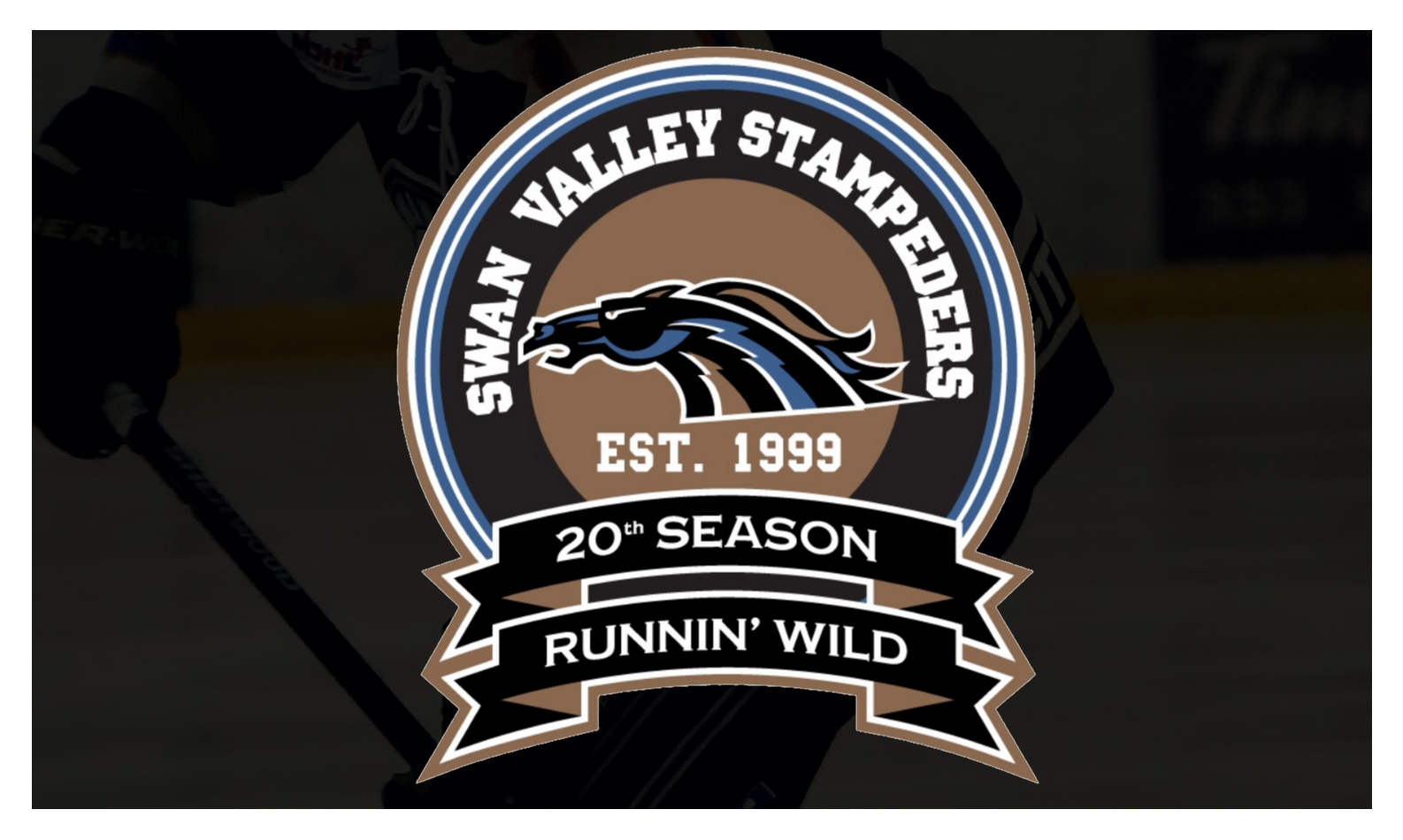 The Swan Valley Stampeders are only days away from kicking off their 20th season in the MJHL.
They'll head out on the road to challenge the OCN Blizzard on Friday night.
"We were definitely very happy with our numbers at camp, the returning players and our recruits," said Darren Webster, Interim HC/GM. "We had three full teams at camp and now we're down to 25 players."
After a playoff season last year, the Stamps did graduate several 20-year-olds. But, they got a big piece back last week when Swan's Josh Tripp came back from the NAHL.
"We're very optimistic," said Webster. "We really like the group that we have. We'll probably go down to 23 very shortly here."
"We have two new goaltenders so they're somewhat inexperienced," he added. "We have tons of experience on the back end though and lots on the front. And of course, we have some new guys here that have a bunch of skill."
On top of some of the experience, the Stamps will also ice several players who have never played junior hockey before. But, with the level of skill they possess, Webster doesn't think it should be a problem.
"These guys are pretty intelligent and built these days," said Webster. "We got guys from the Okanagan Academy and AAA from around the country. These guys have all played at a very high level."
"We focused on bringing in character kids who are highly skilled," he added. "We think the transition will be easy for these guys so we're not worried at all."
The Stamps and Blizzard already met twice in the pre-season and the clubs split the games. That means this weekend's opening series should be a very interesting one for the Stampeders.
"We're just excited to actually see the team unfold," said Webster. "Training camp is long. You're always looking forward to seeing the guys you draft put the jersey on finally. Everyone's super pumped up to get the season going."
The two teams will then head to the valley on Saturday for a rematch at the Centennial Arena.
"It's the best entertainment you're going to get in this area," said Webster. "And of course, these kids deserve a good crowd. They've committed themselves to be here and they're going to be out in the community. We want the entire area to show their support for the team."
Details

Contributed by

Darnell Duff
The Dauphin Kings completed a trade last night.
Alonsa's Dustin Mozdzen, Coby Proctor and Matt Boren have been traded to the OCN Blizzard.
After being acquired from OCN last year, Mozdzen played 17 games in a Kings jersey and had two points.
Last year with the Kings, Boren had 14 points over 47 contests.
Proctor was limited to 10 games with the Kings last season due to injury.
Coming Back:
In return, the Kings received Matt Pitchenese, the MB rights to Dauphin's Andrew Liwiski and Future Considerations.
Photo Credit - Dauphin Kings.
Details

Contributed by

Darnell Duff
Kaitlyn Szewczyk had a night to remember on the soccer pitch earlier today.
She had two goals to lead the McCreary senior women's soccer team to a 2-1 win over Alonsa.
Remy Buchanan assisted on the teams first goal, while Gina Musgrave assisted on the second.
Alonsa's lone goal scorer was Beth Sherman.
Details

Contributed by

Darnell Duff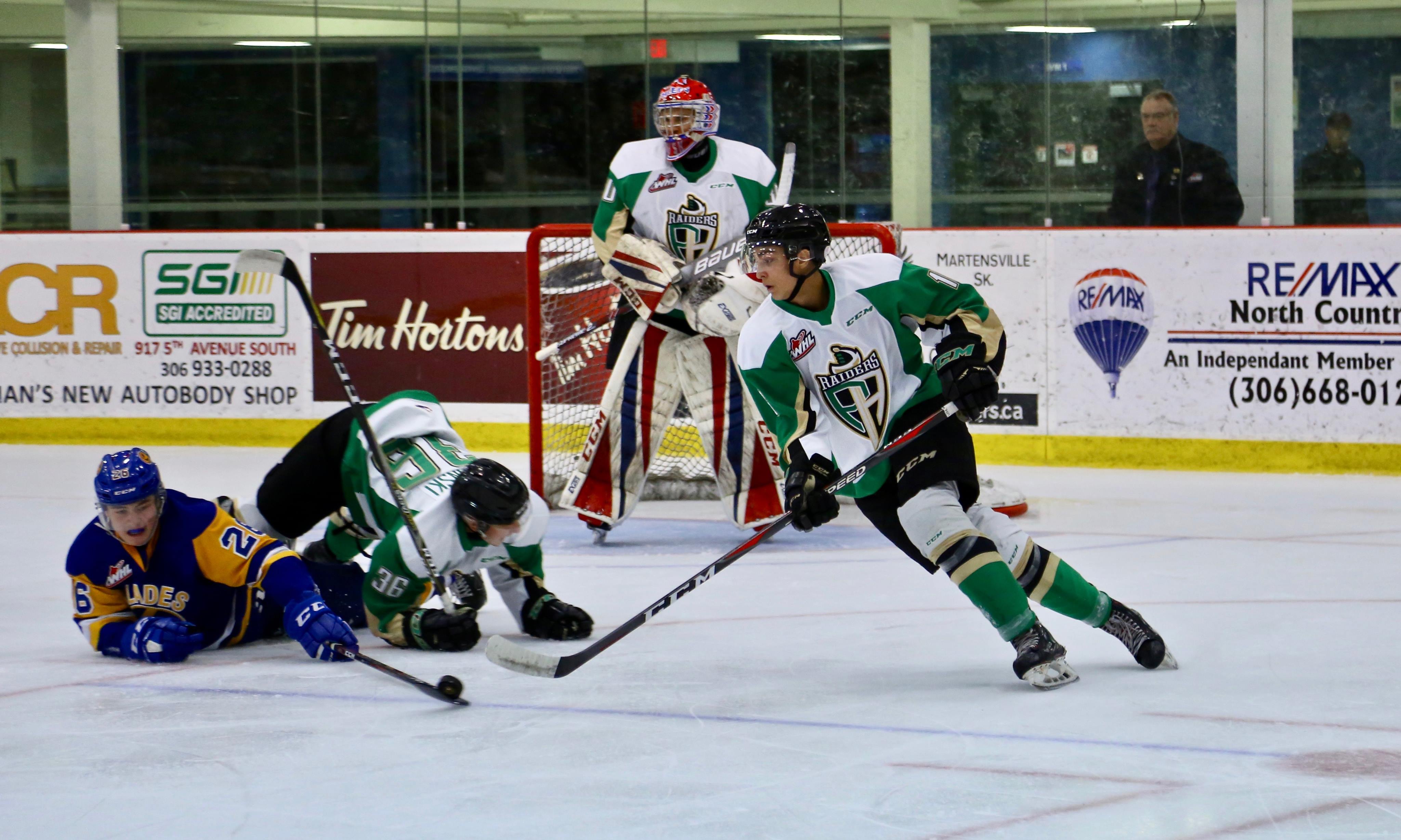 Jakob Brook isn't letting his age stop him from playing the game he loves at a super high level.
The 16-year-old from Roblin officially wrapped up his first pre-season with a WHL team over the weekend as the Prince Albert Raiders beat Saskatoon, 5-2.
Jakob suited up in five of the team's pre-season games.
"Things have been going absolutely awesome," said Brook. "The team's been great to me and they've really shown me what a day as a WHL player looks like."
"The school has more people in it then my hometown has people so that's been pretty cool," he added. "The training has been good and all the guys are great. It's been a great road so far."
Being just 16, Jakob will be one of the younger players in the entire league. But, he doesn't plan on letting that slow him down at all.
"The league is really fast and that's really my best asset," said Brook. "I'm always relying on my speed and winning races to pucks. Of course, it's been challenging at times, but I'm definitely getting used to it more every day."
Brook failed to pick up a point in his five tune-up games. But being 16, the Raiders aren't necessarily banking on him lighting up the scoreboard at this stage in his career on a game to game basis.
What they are looking for is hard work and determination at all times. That's something Jakob is ready to give.
"I'm going to work as hard as I can because that's what I love to do," said Brook. "I love to make myself better every day. I just need to keep improving so that I get as many chances as possible. It's all a process and I'm ready for it."
Now the Roblin native and the rest of the Raiders are back on the ice as they prepare for their home opener. They welcome the Regina Pats to the Art Hauser Centre on Friday evening.
"I'm insanely pumped up for that," said Brook. "It's going to be such an amazing experience. I really hope the town can come out and pack the rink. It's going to be a once in a lifetime for me, so I can't wait."
"It's just about keeping it simple," he added. "I just need to play how I always play and use my speed."
Last year the Raiders snuck into the post-season as a wild-card team. Jakob has a good feeling this year's squad is also a playoff team.
"The team should be really good," added Brook. "We have a lot of returning guys and some good young players. There is a lot of fuel to win games. The coaches are all ready to go and we're pumped. It should be a good season."
In case you're wondering, Brook and the Raiders will be in Brandon to take on the Wheat Kings on November 17.
Details

Contributed by

Darnell Duff
Apparently, the only thing the ACC Cougars needed to win a women's soccer game was Dauphin's Marley Quesnel.
Heading into this year's MCAC season, the Cougars women's program had never won a conference game. Now having Marley in the lineup, things changed quickly for the program.
They kicked off their season this past weekend on Saturday against the CMU Blazers. Last year the Blazers finished in second place and Marley and the rest of the Cougars tied them 3-3.
On Sunday, the Dauphinite and the rest of the Cougars made history. They won their first-ever game in team history as they beat the Brandon University Bobcats. Last year the Bobcats won the entire league.
"Things have been going really well," said Quesnel. "It was super exciting to beat Brandon that's for sure. Everyone was just so pumped up. And I think it was even more special because it came against last year's top team. It was just simply amazing."
Besides making history, Marley is also enjoying making some new friends and playing a sport she highly enjoys at a very competitive level.
"I've just been having a ton of fun out here," added Quesnel. "The whole team has bonded really well. It's almost like we've been playing for years, but it's only been two games."
Next up for the team is a game this Saturday on their home field against Red River. Coming into the game, Red River is 0-2 and is the only winless team in the league. Despite having a good chance to add to the win column and keep their mojo going, Marley isn't looking too far ahead.
"We're just going out there and giving it our all," said Quesnel. "It's a tough league and we know we can't take anytime off. Red River is going to be hungry for a win. It should be a fun one."
What's Next:
If the 18-year-old wasn't already busy enough, she's about to get a lot busier. Already attending classes and soccer practices, open hockey tryouts begin this week for the Cougars program.
She'll join the squad after committing to the team earlier this year.
"It's going to be great to get back on the ice," said Quesnel. "It's always really exciting at the beginning of the year because I get to meet some new people and make new friends. It's going to be fun for everyone involved."
Playing locally for years, the goaltender could be in for a little bit of a culture shock. The Cougars play in the American Collegiate Hockey Association. That means goal scorers on the other team's will be very talented and Marley will be tasked with making some big-time saves.
"I think it's going to be pretty tough," she added. "It's obviously a step up from what I've played in the past. With that being said, I'm not trying to put too much pressure on myself. I'm a smaller goalie so I'll have to make myself bigger, but I think I'll do fine."
The Cougars begin their hockey season on October 13 in North Dakota.
Details

Contributed by

Darnell Duff