Latest Sports
Ste. Rose's Brooke White is enjoying her time in Alberta this weekend as she takes part in the Western Canadian U14 Women's Baseball Championships on Team Manitoba.
They played two games yesterday and went 1-1.
In their first game, they lost to BC 13-6. They then followed that up with a 13-12 win against Ontario.
We'll continue to give you the scores you want and need all weekend.
Details

Contributed by

Darnell Duff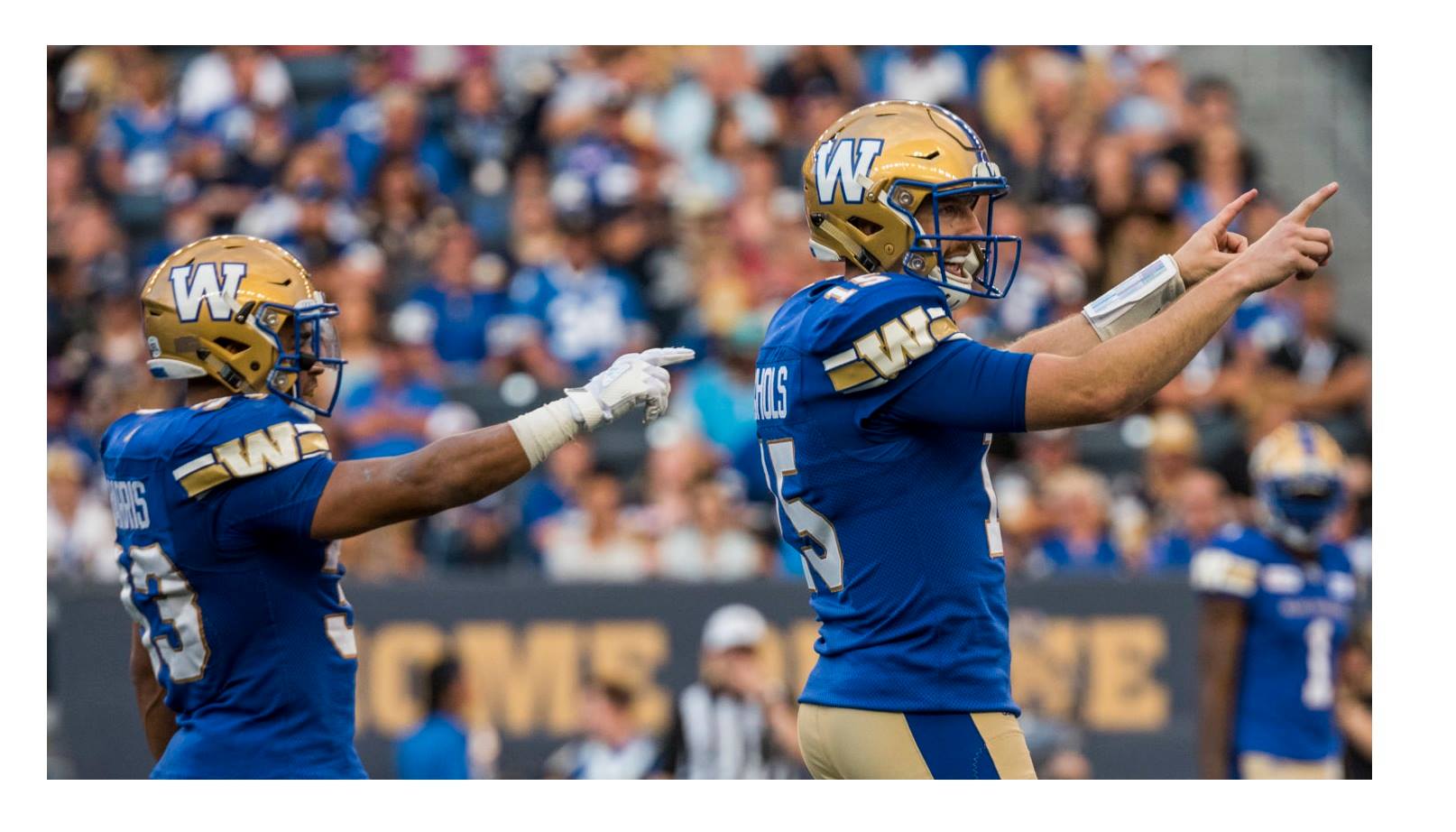 The Winnipeg Blue Bombers trailed 8-7 heading into the second quarter last night but ended up playing a horrid remainder of the game as they fell 44-21 to Ottawa.
The Blue & Gold could never really get it going, and it was a tough second quarter that sealed their fate. They were outscored 14-0 in the second and trailed 22-7 at halftime.
22 more points in the second half from the high powered Redblacks offence was plenty enough to pick up their sixth win of the season, while the Bombers dropped to 5-4, a loss which halted their winning streak at three games.
Trevor Harris had another monster game. He completed 29 passes for 361 yards and didn't throw an interception.
On the Bombers side, Matt Nichols was subpar. He was 23 for 35 for 291 yards.
The real lone bright spot for the Bombers was Darvin Adams. The star receiver picked up 162 yards over eight catches.
Winnipeg heads to Alberta next week to take on the red-hot Stampeders.
Details

Contributed by

Darnell Duff
He's only 14-years-old, but he has big plans when it comes to hockey and that's Dauphin's Rylan Gibbs.
The crafty forward is in Winnipeg this weekend as he was invited to Hockey Manitoba's WHL Program of Excellence Combine.
"It was definitely a great feeling to get the email inviting me to take part," said Gibbs. "It was a big exciting moment for me. It took a lot of hard work to get here, so I'm hoping big things come out of this as I move forward."
"It means a lot to be in the top bunch of Bantam players in Manitoba," added Gibbs.
Although hockey is only played a certain amount of time in the year, for Rylan, he dedicates countless hours to the game he loves even if it's not hockey season.
"As soon as the summer started I was working out a lot with Doug Hedley," said Gibbs. "I know you can't take anytime off or else you'll lose your edge. Hockey season is a tough grind, so I had to make sure my body was ready for this."
On top of working out, Rylan also suits up for the Next Level ST Wranglers in the Parkland Source for Sports 4 on 4 Summer Hockey League, that started earlier this season and wraps up early next week.
Playing in the league has given him multiple chances to sharpen his skills as he takes part in the combine this weekend alongside the best Bantam players in the province.
This weekend includes a rather rigorous schedule. Rylan will take part in multiple skill sessions, dryland training, and the weekend will cap off with three games.
"Playing with all these kids will definitely help me," said Rylan. "Whether they're better than me or not, I want to be the best player I can be. It's been a really fun experience so far, and I'm really looking forward to the rest of the weekend."
After playing AA hockey in Dauphin last winter, Rylan will be looking to make the jump up this season.
"I'm going to try out for the Bantam Parkland Rangers this season," said Gibbs. "I'm just hoping I can have a successful season, and we'll see where that takes me."
Details

Contributed by

Darnell Duff
Russell's Seth Falkevitch's goal is to be drafted and get the chance to continue playing the game of hockey for many years to come.
And, the 14-year-old is definitely getting the chance to show off his skills against the best young Bantam players in the province.
Falkevitch is one of eight players in the Parkland that were invited to U15 WHL's Program of Excellence Skills Combine this weekend in both Portage and Winnipeg.
The weekend will include skill development sessions, position-specific coaching, and will wrap up with three competitive games.
Already on the ice this morning, Seth took a couple minutes to chat about how it's going so far.
"It's been going great so far, and it's nice that I've been able to see a few familiar faces," said Falkevitch. "I just feel like it's a great experience, and opportunity to take part in this. I'm going to be able to get more exposure which is good for my future."
With the camp being the Program of Excellence (POE), Falkevitch isn't only playing alongside some of his elite friends, but he's playing against all of the best U15 hockey players in the province.
"The competition out here is definitely pretty wicked," said Falkevitch. "I'm just going out there and giving it my all. I know it's not going to be an easy weekend, but I'm going to try and impress as much as I can."
Although he's not looking past this weekend, Seth does know what's up next for him as the hockey season in the Parkland gets closer day by day.
"I'm heading into my major year in Bantam, so I'll be going back to play with the Parkland Rangers," said Falkevitch. "My goal is to get drafted in the Bantam Draft, so I'll be pushing really hard this season to prove I'm good enough."
The 14-year-old has a good idea heading into the season on what he could do to impress the scouts and help the Rangers succeed.
"I mean, racking up some more points will definitely help," he added. "I think I can help the team out on the PP and PK. I want to be more of a two-way player this season.
Seth already knows what it feels like to be a winner, as he was a part of the Rangers team last season that won a bronze medal at the Bantam Rural AAA Provincial Championships.
Details

Contributed by

Darnell Duff
Both teams are 5-3, both teams are coming off wins, and both teams are looking to stay hot. Add it all up, and we should have a dandy of a game tonight as the Winnipeg Blue Bombers challenge the Ottawa Redblacks.
The Blue & Gold come into the game with three straight wins which included two routs of Toronto, followed up by a close one last week against Hamilton.
And just like the three-game winning streak they have coming into tonight's game, the Bombers have also beat the Redblacks the last three times the two teams have played.
"We feel we're knocking on the door as far as wanting to be where we do," said Bombers Quarterback, Matt Nichols. "It's nice that we've won three games in a row, but we're not satisfied. Our goal is to go out there and win every game we play in."
More Game Info:
For the Ottawa Redblacks, Trevor Harris is coming off a game of a lifetime. Last week against Montreal, Harris threw for a crazy 487 yards as he completed 44 passes. That 44 is one short of the CFL record of 45 set by Henry Burris in 2015.
In total, Harris has thrown for 868 yards in the last two weeks combined.
"I think Trevor's been a very good player since the very first time he stepped on the field," said Nichols. "He's very talented, and really knows how to spread the ball around. He's a leader over there, and is one of the best in the league."
Although the Bombers are 4-1 with Nichols behind centre, it's not really because the Blue & Gold are killing it through the air. The team's averaging just 223.4 yards through the air this season, which is eighth in the CFL
But, Nichols also threw two touchdowns and no interceptions last week against Hamilton, so combine that with a 4-1 record... and it's safe to say things are good right now in Bomberville.
If you're looking for a good player to watch tonight, you might not have to look any further than Kevin Fogg. He leads the CFL with 498 punt return yards for an average of 11.6 yards, which is fifth overall. If the Blue & Gold want to have success tonight, you can also look for Fogg to make a difference against the solid Redblacks receiving core.
Gametime:
Kickoff goes down at 7:30 tonight, and you can hear it all right here on 730CKDM as we're a proud member of the Blue Bomber Radio Network.
Details

Contributed by

Darnell Duff
The Minor Hockey season in the Parkland is just around the corner, and any kid in the Atom and Peewee Division will get their chance at getting ahead of the game.
A Preseason league will be starting up, and all the games will take place at Credit Union Place.
"I'll be taking four teams in each age group this year," said Aaron Miner, Coordinator. "It's going to start on September 8 and go right until the Thanksgiving long weekend."
The games will be played each Saturday, which will give every player six one-hour ice times and the cost to take part is $75.
"It's open to anyone, not only kids in Dauphin," said Miner. "You can be anywhere in the Parkland, or even if you're not in the Parkland region, you can sign up if you want."
On top of the six ice sessions for $75, each player will also get a jersey.
To sign up today or get more information, call Aaron at 647-7565.
Details

Contributed by

Darnell Duff
He's only 12-years-old and he's already getting the chance to shine on the biggest stage of them all.
Russell's Dru Mushumanski is en route to Myrtle Beach, South Carolina for the Amateur World Long Drive Golf Championships that kick off tomorrow.
"It's really exciting, and I can't wait for the event," added Mushumanski. "I've been working really hard preparing for it. It's been a fun ride for sure."
Dru earned his spot at the World Championships when he smashed the competition at a qualifier earlier in July.
When chatting with Dru in July, he said his expectations were to finish in the Top-5, but after a long hard couple weeks of preparing, he's changed them a little bit.
"I'm pretty confident that I'm going to do pretty well," said Mushumanski. "I think I have what it takes to make the Top-3."
Because of the hefty prices of flights to South Carolina, the Mushumanski's hit the road for a family trip, which gives Dru the chance to see even more states than he already has.
"It's been really fun just travelling around," he added. "It's pretty awesome seeing all these big cities that I haven't before."
When the 12-year-old heads to the tee-box tomorrow, he knows there will be some pressure on himself to perform well, but he knows his dad and family is right by his side.
"I really just need to stay calm," said Mushumanski. "My dad always helps with that as well."
"It's really nice to have my entire family here cheering me on," he added. "It's an experience I won't ever forget."
Stay tuned here to 730CKDM to find out how Dru does.
Details

Contributed by

Darnell Duff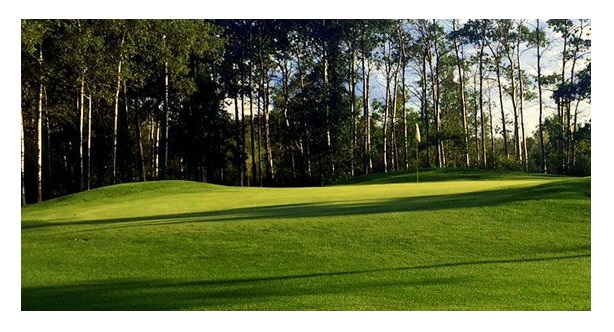 It's Wednesday night and that means it's "Men's Night" at the Dauphin Lake Golf Club, but it's not just a normal night.
"Tonight's going to be called the "Any A-Hole Can Do It Challenge," said Ray Karlson, General Manager. "The public is welcome, so it's not just members of the league tonight, anyone can come. And, if you think you can hit a second ball better than the first one, you can give it a try."
"Most of the playoffs are already over, so it's just going to be a really fun night," he added.
The cost for the public tonight will only be $20 which includes 18-holes, and a special performance after the round.
"That's going to include two comedians after the round," said Karlson. "It's part of the "Funny Fest Festival Tour", and the comedians will be in the clubhouse at 9:00 p.m.
"It's just going to be a fun night, and the course is in great shape overall," he added.
Tee off goes at 5:00 p.m., but Ray encourages the public to head to the course a little early so you can find out which hole you'll start on.
Details

Contributed by

Darnell Duff
Here is the local scoreboard for August 14.
Parkland Source for Sports 4 on 4 Hockey League:
The Next Level ST Wranglers beat Kelleher Ford Mustangs, 12-10.
Tyson Zimmer had six goals for the Wranglers.
Late Game:
Kiniw Management beat Kal Tire Hakkapelittas, 11-8.
Brayden Broome had four goals for Kiniw Management.
Dauphin Competitive Slopitch League:
Giants beat Cartridge Outlet Dane's Dingers, 30-19.
Balloholics beat Strilkiwski Contracting Limited Crushers, 34-11.
Paradis Eastroughing Outlaws beat Aspen Insurance Swingers, 25-5.
Blackbeard beat Catalyst Credit Union Brewmeisters, 18-11.
Balloholics beat Denray Tire, 24-14.
Details

Contributed by

Darnell Duff
It's always a special moment when you pick up a hole in one, and it became a special night for Scott McCallum when he aced #9 at the GPCC earlier tonight.
It was even more special because it was on "Men's Night" which won him $500.
"It felt pretty good for sure," said McCallum. "I think everyone was more excited that I had to buy a round of drinks after. But, yeah, it was a nice shot."
It was McCallum's fifth hole in one overall.
Details

Contributed by

Darnell Duff
The Dauphin Lake Golf Club is getting all set up to host their Night Lite Golf event, which goes down this Friday.
The entry fee for the event is just $40 dollars per person, which includes 9-holes of golf after the sun goes down, and you'll also get a burger.
And, after you finish your meal, you can jam out to some free entertainment and hit the dance floor until the wee hours of the night.
All of the money raised will go towards a project that people out at Dauphin Beach are looking at getting done.
"There's a group of us out at Dauphin Beach that is trying to build a multi-court," said Chris Carefoot, Coordinator. "The court will be located beside Gloria's Park, so it's right on the way to the golf course."
"And, it's going to be for everyone to use," she added. "We're very excited that we'll have the opportunity to get this done in the near future."
You can register as a single, or get all your best friends together and join as a team.
The number to call is 638-9400.
"We're really hoping a lot of people will come out to this really fun event," said Carefoot. "It's going to be a gorgeous night out, and it's going to be great."
Details

Contributed by

Darnell Duff