Latest Sports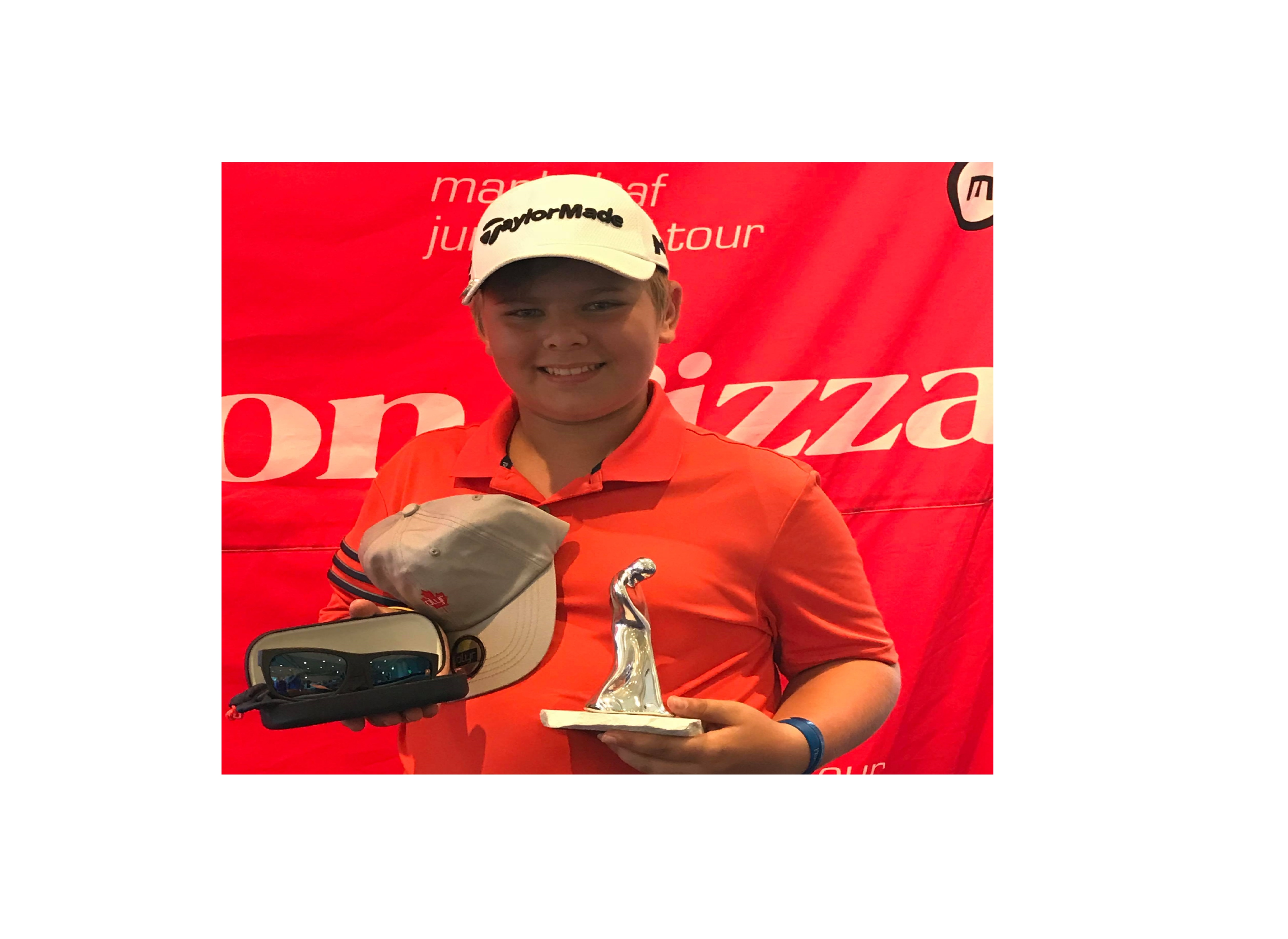 Neepawa's Hayden Delaloye will be escaping the cold weather in November to play the game he loves.
The 12-year-old has been invited to the Maple Leaf Junior Tour Boston Pizza National Golf Championship which will be played at the Legacy Golf Resort in Phoenix, Arizona.
Hayden earned his invitation because he was atop the MJT Manitoba Order of Merit as of July 2.
"I'm really excited that I get another chance to play in the Championships," said Delaloye. "It's just so exciting, and I can't wait for the event."
This is the third straight year Hayden will be playing in the Championships. One of the others was in Florida, while the other was in BC.
Despite the invitation and excitement to tee it up in Phoenix, Hayden isn't focusing on the Championships just yet.
"Right now, it doesn't really matter until you actually get there," said Delaloye. "I have some other tournaments here in Manitoba to worry about and practice for."
Included in the tournaments coming up is the MJT Manitoba Summer Classic at the Selkirk Golf & Country Club. That's followed up by the MJT PGA of Manitoba Jr. Championship presented by National Bank Financial at Niakwa Country Club.
Heading into those events, Hayden knows what he has to work on, and he's already got a head-start on it.
"My putting has been a little bit off lately," he added. "I've been getting some lessons at the Neepawa Golf & Country Club. So, once I get my putting down, I'll be able to shoot in the 70's.
"I just have to keep practicing to make sure I get the right stroke," said Delaloye. "And, if I miss the putt, I can't get down on myself.
Hayden last year at the National Championships in Florida.
Looking forward to Phoenix, Hayden has a goal in mind.
"I just want to do a lot better than I did in Florida," said Delaloye. "I want to play well so the other competitors have to beat me, not me beating myself."
Details

Contributed by

Darnell Duff
The Grand Plains Celebrity Golf Classic is coming up this Saturday at the Gilbert Plains Country Club, and a hockey player everyone knows will be teeing it up once again.
Today's reveal is Roblin's, Jayce Hawryluk.
The professional hockey player will be making his second straight appearance at the Classic, after also teeing it up last year.
Jayce has played the past two seasons with the Springfield Thunderbirds in the American Hockey League and also played six games with the Manchester Monarchs in the ECHL last year.
In his 64 games last season, the Roblin native put up 36 points (10 G).
Do you want to play with Jayce at the tournament? Most of you will answer yes, so call 548-3030 today to register, and you may get the chance.
Jayce teeing it up last year at the GPCC.
Details

Contributed by

Darnell Duff
It's hard to believe the Grand Plains Celebrity Classic is under 10 days away, and today we reveal Ken Wiebe as he'll be teeing it up at the event.
Ken is the "Sports Reporter" at the Winnipeg Sun, and wherever sports is happening in Winnipeg, you'll find him.
This will be Ken's first appearance at the Classic, and it's sure to be a memorable one.
Over 100 golfers have already signed up for the event, so don't miss your chance. Call the Gilbert Plains Country Club at 548-3030 today, or head to Grand Plains Celebrity Golf Classic to sign up today.
Details

Contributed by

Darnell Duff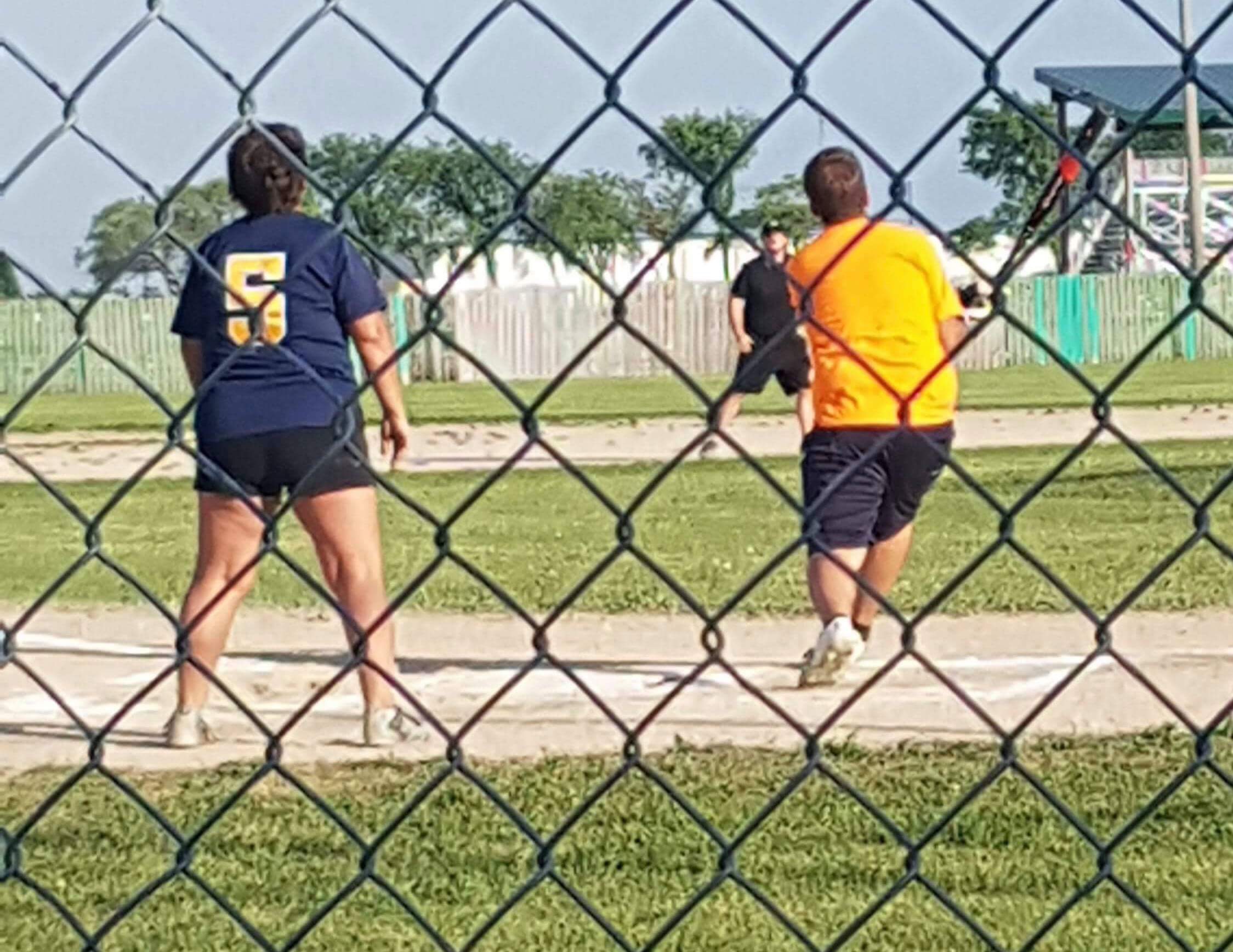 Here is the July 5 scoreboard.
Dauphin Competitive Slopitch League:
Blackbeard 43 Cartridge Outlet Danes Dingers 17.
Paradis Eavestroughing Outlaws 24 Showtime 21.
Balloholics 31 Aspen Insurance Swingers 10.
Denray Tire 30 Strilkiwski Contracting Limited Crushers 8.
Giants 25 Catalyst Credit Union Brewmeisters 24.
Manitoba Mid-Amateur Championships:
Chad Facey shot a 7-over and finished 18-over total which put him in a tie for 14th.
Manitoba Women's Amateur:
Swan River's Coral Zamzow shot her best round of the tournament with a 15-over. She finished in 20th place.
Details

Contributed by

Darnell Duff
The search for a new Head Coach for the Parkland Midget Rangers is officially over.
Arnie Caplan will take over the reigns as the bench boss beginning this upcoming season, and will bring over 20 years of coaching experience to the Parkland.
"It's definitely exciting to be a part of the Ranger family," said Caplan. "Midget is an exciting brand of hockey, and the players are looking to go somewhere. The Rangers have been around a long time, and they've produced a lot of really good players."
Arnie is originally from Winnipeg, and he's well known around the hockey community in Manitoba and has made a stop in Alberta as well. He's coached with the following teams.
Head Coach of the Lundar Falcons.
Assistant Coach of the Winnipeg Thrashers, and Winnipeg Monarchs.
Head Coach of the Portage College Voyageurs for two seasons. (ACAC)
Head Coach & GM of the Waywayseecappo Wolverines.
The Rangers are coming off a season in which they missed the playoffs, and will be looking to get back near the top in the upcoming season with some very talented young prospects, and players who could make a name for themselves early in their Midget careers.
"I think we have to look at what we have available because it's sometimes hard to know what 16 and 17-year-olds will be available because of junior possibilities," Caplan added. "We want the kids that are available to come and play for us if they're at this level."
"Our goal is to be able to compete with the top teams in the league on a nightly basis," he said.
Caplan will enjoy the rest of the summer off with his family, before getting back at it as the Rangers will hold a tryout camp on August 25-26 at Credit Union Place. This tryout camp is open to any midget-aged player in the Parkland that would be interested in playing on the team.
"I'm all about what a player can bring to the team because the individual game doesn't work anymore," said Caplan. "We want to see what kind of team we can build here, and we want you to come out if you're interested."
As the season inches closer, Arnie also has a few words for the Parkland.
"I hope that the community and region will support the team," said Caplan. "It's an exciting program that's been around for a long time, and there are some great people around it. We want to run as professional a program as we can."
"We want as much support from the community as we can get," he added.
Caplan takes over for Brad Dupasquier who is now with Central Plains.
AUDIO: Arnie Caplan.
Details

Contributed by

Darnell Duff
Things just got a lot sweeter around Bomberville.
Yesterday Matt Nichols was pulled off the six-game injured list and returned to practice. Today, the Winnipeg Blue Bombers announced that Nichols will indeed be the starting quarterback this weekend when the Blue & Gold take on the BC Lions at Investors Group Field.
Adarius Bowman noted that it's a great feeling to have Matt back in the lineup.
You can hear Nichols return to action on Saturday right here on 730CKDM with kickoff set for 7:30 as we're a proud member of the Blue Bomber Radio Network.
Details

Contributed by

Darnell Duff
The Swan Valley Stampeders weren't a team that scored a whole lot last season, but that could change going forward with a recent signing of theirs.
Carson Pawlenchuk from Alberta will be joining the Stampeders this fall to begin his junior hockey career.
The 17-year-old from Ardrossan, Alberta is excited to become a Stampeder.
"I'm definitely quite excited," said Pawlenchuk. "It's an honour to be able to play with them next season. It's also a nice opportunity to move out and move on to the next stage of my life. I can't wait for it."
"The Swan Valley scouts reached out to me, and said they liked the way I played," he added. "They said it would be a good opportunity for me to come in and make a difference."
Carson is a 6'1" forward, and he's coming off a career year with the Strathcona Warriors who play in the Northern Alberta Midget Hockey League. In 32 games, he scored 32 goals and added 26 assists which led his team and entire league as well.
Out of several options around junior hockey, why did Carson choose Swan Valley?
"Well, it's more of a small-town and it's not as big as some Alberta towns," said Pawlenchuk. "They've committed quite a few players to the next level this past year, and I think I'll have a great chance to develop myself, and hopefully make the next step in a few years."
Hopping into the MJHL as a rookie is never easy, and Carson knows it won't be, but he figures he'll get figure it out quickly.
"It'll be a little difficult off the start for sure," he added. "It'll just take a little to get used to the speed, and the size of guys that are a couple years older than me."
"But, it should only take a couple games to get used to it," said Pawlenchuk.
Carson plans to work extra hard, and use his offensive ability to get through the first couple games, and eventually shine in the MJHL.
"I just have to work really hard, and I'm sure that'll end up paying off in the offensive zone," he added. "I have a pretty good shot, and I like to use it whenever I have the chance."
AUDIO: Carson Pawlenchuk.
Details

Contributed by

Darnell Duff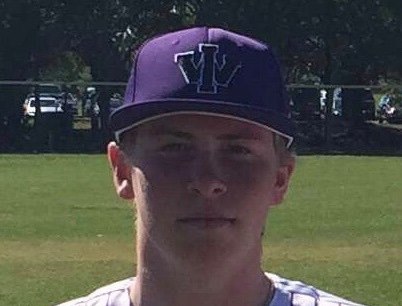 Dauphin's William Hlady's plan for the summer was to play for the Dauphin Brewers and then head to play college ball for the Iowa Wesleyan Tigers.
Now, he did start the summer with the Brewers, but now the 18-year-old is going to finish the summer in the Western Major Baseball League as a part of the Melville Millionaires.
Will received a call over the weekend from the Millionaires organization asking if he wanted to join the team, and it was a no-brainer for the hard-throwing right-hander.
"It's going to be a great opportunity to play against players from out West," said Hlady. "All of the teams are filled with college baseball players, and that's what I want to play against. It's going to be a lot of fun."
With the WMBL being strictly a summer league (regular season is June-July and playoffs are August), Hlady will have plenty of time to adapt to the league and pitch against some top-notch hitters before he heads back to Iowa Wesleyan for his second season.
"It's a great chance to see some really good hitters, and pitch against them," he added. "A lot of the kids are playing really high ball, so it's going to be tougher, but I'm looking forward to the challenge."
"I'm expecting the best of the best to be coming out there against me," said Hlady. "Things I could get away with pitching for the Brewers, I won't be able to get away with Melville."
Despite being a rookie in the league, and joining somewhat late in the season, Hlady is confident he has the stuff he needs to succeed.
"You always want to go out there thinking you have your best stuff with you at all times," said Hlady. "Obviously, it's not going to happen every time because that's how baseball goes. But, I'm confident in myself for sure."
Will's also looking forward to travelling around the country playing ball, and meeting some new friends... something he's gotten very used to over the past couple years.
Details

Contributed by

Darnell Duff
Here is the July 4 scoreboard.
Grandview Lakers beat Parkland Midget AAA, 9-2.
Santa Clara League:
Portage improved to a league-best 13-1 with a 1-0 win against Carberry.
Neepawa stayed ahead of Austin in the standings with a win on their home field against them.
Manitoba Mid-Amateur Golf Championships:
Chad Facey fired a seven over, and is now 11 over heading into the final round. That has him in a tie for 16th, with the top 11 earning a spot to Nationals.
Manitoba Women's Amateur Golf Championships:
Swan River's Coral Zamzow fired a +23 today and is in 22nd place heading into her final round.
Details

Contributed by

Darnell Duff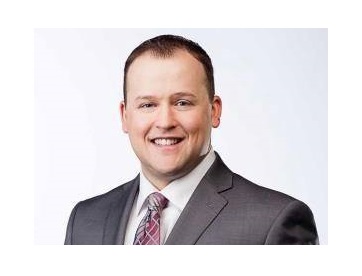 A local celebrity is coming back to the Parkland to tee it up in the Grand Plains Celebrity Golf Classic on July 14 at the Gilbert Plains Country Club.
CTV News and Roblin's Josh Crabb will once again be back at the event. The Roblin native is no stranger to the event, as his five-some won it two years ago.
"Since I've won it recently, I was asked to come back to try and create some magic again," he added. "There are some pretty good golfers this year, so I'm not sure if that'll happen."
"But, it's going to be an amazing day regardless, and I'm looking forward to supporting the cause," said Crabb.
This will be Josh's third straight year teeing it up in the event, and he can't wait for it to get started.
"It's right close to where I grew up, so it's a great feeling to be able to help Grand Plains Minor Hockey and the Gilbert Plains Country Club... it's definitely special," said Crabb. "I always paid attention to the Grandview Comets, so it's going to be nice to get out and see some of the guys, and just have fun out there."
Heading into the event, Josh says he hasn't played as much as he hoped to this season, but he'll be ready.
"I got out early, but I haven't recently," he added. "I can throw in some big shots here and there, but I'm not sure how consistent I'll be. But, I can guarantee I'll give it my all, and bring my A game."
Want to tee it up with the Roblin native, who's a past Champion? You could get the chance by signing up today at 548-3030, or by heading to Golf With A Local Champion.
Details

Contributed by

Darnell Duff
The Manitoba Mid-Amateur kicked off yesterday at the Falcon Lake Golf Course and Chad Facey is in a good spot heading into the second round.
He fired an opening round 4 over 76. Facey picked up two birdies, and six bogies.
"I thought I had a really good day out there," said Facey. "I hit the ball better then I have in a few weeks. Putter was a little bit cold... lipped out a few times, and had a couple bad three putts."
"The score was a little higher than I wanted, but I definitely didn't shoot myself out of contention," he added.
Facey enters today's round eight-strokes back of the lead after Justin McDonald was red hot yesterday. Despite being eight-back of the lead, Facey's only four behind second place, and he knows he has what it takes to get back in it.
"The mindset is just one shot at a time," said Facey. "I can only worry about the shots that are in front of me, and grind out another good round. You can't get too aggressive on this course, and that was one heck of a round from Justin yesterday."
"It's just about taking advantage when I have the chances," he added.
Chad isn't adding any pressure to himself heading into this afternoon when he tees off in the fifth final group
"I'm here trying to have a fun time, and it's been a lot of fun so far," he added. "It's just about going out there and shooting the best round that I can. I'll play how I know I can."
"My ultimate goal is to make the top-11, so I get my spot in the National Mid-Amateur Championships.
Right now, Facey is in a tie for 11th spot.
His tee time is at 2:22.
AUDIO: Chad Facey.
Details

Contributed by

Darnell Duff