Latest Sports
The Dauphin Clippers quest to become Provincial Champions begins today, as the MHSAA High School Baseball Provincials startup.
The Clippers begin their tournament against the defending Champions Portage Trojans in Plumas at 9:30.
"They're a tough team, and they haven't lost many players over the years," said Don Sheldon, Coach. "They play good baseball, they're sound defensively, and they hit the ball well. It's going to be a tough contest."
Today's game against Portage is the team's only game of the day before they tangle with William Morton tomorrow morning.
The Clippers enter the Championships as the 10th-seeded team and will have their work cut out for them if they want to advance past pool play. Portage is ranked three, and William Morton is ranked eighth.
"We'll have our best chance at success if we can limit our walks and errors," said Sheldon. "If we're sound defensively, and our pitchers are keeping their batters off base, we'll have our best chance at winning."
Despite entering the tournament as the tenth seed, the Clippers are familiar with being ranked near the bottom, but having success. In 2016 in Winkler, the team was ranked ninth, and didn't lose a game en route to winning the Provincial Championships over Portage.
"It's always a special opportunity to play in the provincials," said Sheldon. "We're not worried about our seed, we just need to play our game."
We'll have the results all weekend long, so keep it locked here to find out if the Clippers baseball team can recreate what they did in 2016.
Details

Contributed by

Darnell Duff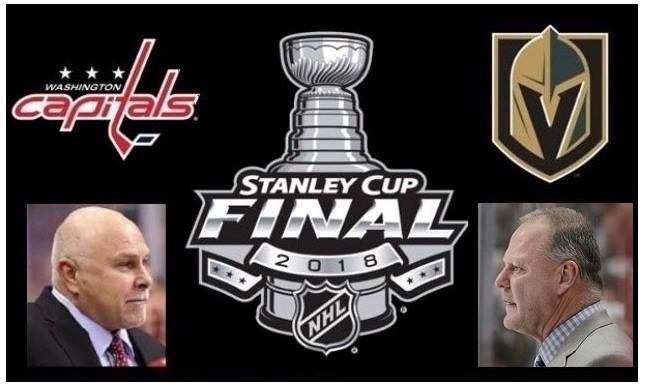 Lobster and mussels could be coming to Dauphin, that is if the Washington Capitals come back from their series deficit against the Vegas Golden Knights and win the Stanley Cup.
"With Gallant being from Summerside, and Trotz being from Dauphin, we thought we'd make it interesting," said Allen Dowhan, City of Dauphin Mayor. "We felt making a friendly wager would bring the two communities together, and build better relationships, so that's exactly what we did."
The Mayor of Summerside has promised Lobster and Mussels would be coming our way if the Capitals win the series.
"We haven't decided how much yet," he said.
If the Golden Knights win in their inaugural season, Summerside will receive Hemp Products and Pierogies.
Game two goes tonight at 7 from T-Mobile Arena.
Details

Contributed by

Darnell Duff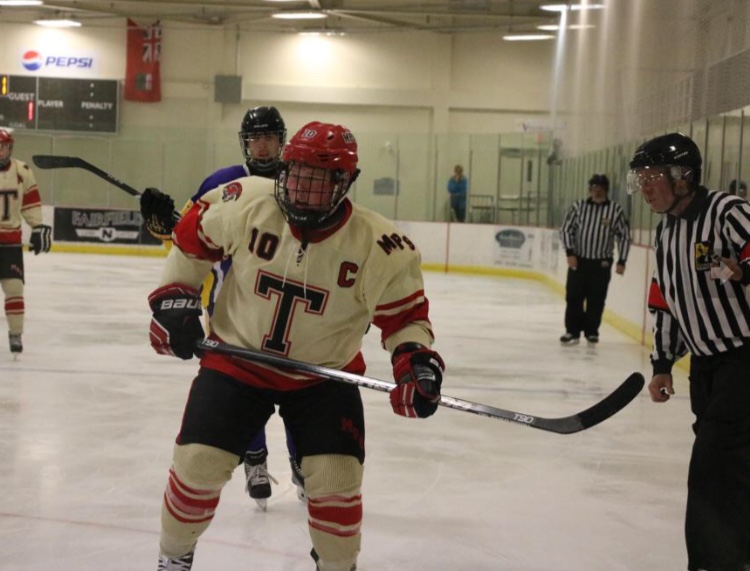 No matter how high school baseball provincials go this weekend, Russell's Bailey Reichmuth's high school athletics career will go down as an extreme success.
The 18-year-old was the one male recipient in the province to win the Winnipeg Jets Alumni and Friends Scholarship worth $1,000.
The scholarship is given to someone who excels with their high school hockey team but also shows leadership in their school and the community.
And, there's no doubt Bailey can check off all those boxes. He was named the Major Pratt Trojans high school hockey team captain, and he backed it up with his production. He had 23 goals and 26 assists. Bailey was also heavily involved with the school's volleyball, golf, badminton and of course baseball team.
"I was really honoured to just be a finalist," said Reichmuth. "Then when I found out I won it, it was a really proud moment. It kind of felt like all of my years of playing high school sport really meant something."
Being a grade 12 at Major Pratt, this scholarship means even more to Bailey.
"It definitely means a little more knowing I'm in grade 12," he added. "Especially being from rural Manitoba. It means a lot to know I was the only one chosen in the entire province."
Over the course of his four years as a part of the Trojans family, Bailey definitely built up a solid highlight reel, but he especially remembers one moment.
"Last year in baseball league finals, we were down big and I went up to bat with the bases loaded," he said. "I put a good swing on the ball, and cleared the bases and we ended up taking the lead. That was pretty incredible."
Now his attention is fully on the MHSAA High School Baseball Provincials, which get underway tomorrow, and Bailey is confident heading in.
"We're swinging a hot bat right now from the top to the bottom of the lineup, and we're undefeated on the season," said Reichmuth. "We have high hopes for sure, so hopefully we can play some good baseball."
Stay tuned here to find out how Bailey wraps up his high school athletics career at the provincials.
Details

Contributed by

Darnell Duff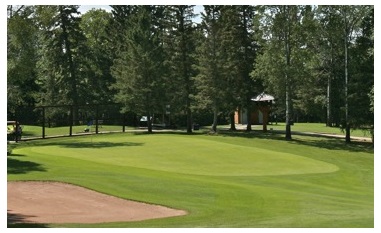 How does 18-holes with a cart for $25 sound?
If you answered pretty great, make sure you head down to the Clear Lake Golf Course for Customer Appreciation Day.
$25 gets you a round, and a cart today only!
To book a tee time, call 848-4653.
Details

Contributed by

Darnell Duff
The Manitoba Junior Hockey League will have a little bit of a different look moving forward.
That's because CCM Hockey and the MJHL have announced a four-year partnership that will see CCM become the official hockey equipment supplier of the league.
The equipment will include sticks, helmets, visors, pants, and gloves for the eleven teams.
"We're really excited about the change, and what it's going to bring to our league," said Kim Davis, Commissioner of the MJHL. "We were with Sherwood Hockey for 18 years, so there was a real desire for a change. We were happy with the product we got with Sherwood, but we really wanted a change. CCM Hockey is seen as a premiere company as far as their equipment."
"A lot of NHL players use CCM Hockey equipment," he added. "We felt it was a great opportunity to make the change. We also feel it's going to enhance our reputation as a league."
The partnership will take effect for the 2018-2019 season, and Kim already can't wait to get things going.
"We did a brief survey with some players, and they're definitely very excited to use CCM equipment," he added. "It's an exciting change and there's no doubt about it."
Some notable players that use CCM include Alex Ovechkin, Sidney Crosby, Connor McDavid, and Carey Price.
Details

Contributed by

Darnell Duff
Inglis' Lyndon Zimmer isn't quite done his high school athletics career, but, the 18-year-old will definitely be going out on top when he is done.
He was awarded the D'Arcy Bain/Fred Stevenson Award, which is a $750 scholarship sponsored by Winnipeg based physiotherapist D'Arcy Bain.
"It's quite the honour to be chosen out of so many people," said Zimmer. "I couldn't have done it without all my coaches, and teammates that have helped me throughout the way."
Lots of hard work went into winning the scholarship for the grade 12.
"I definitely worked as hard as I could, every time I had the chance to do so," he said. "I made sure I always got a good sleep and having a positive attitude was huge."
Zimmer was given the award based on his hockey season with the Major Pratt Trojans, where he didn't only lead the team as their assistant captain, but he also was a huge factor on the team's blue line. His commitment to making a difference off the ice was also a big reason why.
He's a member of his church's youth group and a lifeguard at the Russell Inn and Russell Swimming Pool. He also volunteered for the Cancer Care Gala Fundraiser and Stick it to the Cancer Fundraiser.
More
Hockey is just one of the sports that Zimmer excels at. Now he has his sights on the MHSAA High School Baseball Provincials, which kick off on Thursday.
"It's going to be a really good time," said Zimmer. "It's my second year at provincials, and last year was a blast. We have a really good team this year, and I think we have a chance to win it all."
The team is in a pool with Boissevain and Lundar. Their first game is Thursday at 5 in Plumas, and Zimmer is putting everything he has into it.
"It's all about practice right now, and having confidence in yourself," said Zimmer. "If you're confident in yourself, good things will happen. Not all the time, but usually they will."
For more on the tournament, head to High School Baseball Provincials.
Details

Contributed by

Darnell Duff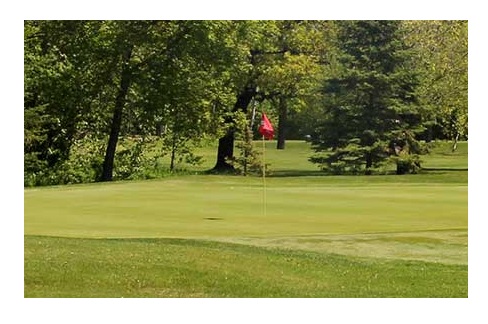 The Dauphin Lake Golf Club will be celebrating National Golf Day in a big way today.
You can golf for just $10 all day long, with power carts being an extra cost.
18-hole tee times will be taken until 1:00 p.m., and you can book 9-hole tee times until 3:00 p.m.
Ladies Night begins at 6.
To take advantage of this great deal, and to celebrate the great game of golf, call the pro shop at 638-9400.
Details

Contributed by

Darnell Duff
If you're a golfer, today is the perfect day to Celebrate National Golf Day at the Clear Lake Golf Course.
To celebrate NGD, the course has a great special going on all day long.
All you have to do is pay your green fee, and you can play all day with a free power cart. Plus, all clothing in the golf shop is 25% off.
Tee times are going fast, so to make sure you get in on the action, give the Clear Lake GC a call at 848-4653.
Details

Contributed by

Darnell Duff
You can't finish a volleyball season much better than Dauphin's Taylor DeLaMare did.
She won a bronze medal, as a part of the U-18 Cats women's volleyball team at the 2018 Volleyball Canada Nationals that ended late last week.
Through the first two days of competition, Taylor and the rest of the Cats were 6-0.
On day three, the team lost their semifinal against the Bisons from Winnipeg, but rebounded very nicely, winning the bronze medal game against Shock.
"It was definitely a really big win," said DeLaMare. "We had a really good season."
"It felt really good," she added. "We came together as a group, and worked as hard as we could, and it ended up working out. It was nice that we played some teams that we have before, so we knew their habits."
Playing in Division 3, Tier 1, Taylor and the rest of the group expected to finish high, and that's exactly what they did.
"We definitely had really high expectations heading in," she said. "We did pretty good at provincials. We were ranked accurately, which is something that doesn't happen sometimes at nationals. We had high standards."
Taylor won't be playing volleyball next season, but that doesn't mean she's leaving the game. She's hoping to help coach a high school volleyball team.
Details

Contributed by

Darnell Duff
First, it was Carter Sawchuk, and now the Dauphin Kings have added yet another star player, as Mitchell Joss has committed to the program.
The Kings drafted Joss in the third round-25th overall in the 2016 MJHL Draft, and since that, he's continued his very good play in Midget AAA.
As a part of the Winnipeg Wild last season, he had 65 points in 48 regular season games and added eight goals and three helpers in the playoffs as the Wild went on to win the League Championship.
He didn't stop there, as he added six more points in four games at the Telus Cup Midget West Regional, where the Wild lost in the final against the eventual Telus Cup Winner Notre Dame Hounds.
"Mitch is a guy who comes from a good program with the Wild in Winnipeg," said Doug Hedley, HC/GM for the Kings. "He's an energy guy, and his work ethic is through the roof. He's a player that wants to be here, and I think there's nothing but top end things coming for him."
"We're going to obviously try and fit him in a role where he can play here right away," he added. "The fact that he wants to be here, is a great thing for our organization."
One of the things Hedley continues to do is lock down players he wants in the organization, and Mitch is another guy Hedley really wanted to commit.
"He was definitely a guy we wanted," said Hedley. "He stayed a little bit of the exhibition season last year. I'm really looking forward to working with the kid. He's got a great attitude, wants to learn, is very coachable and he's a guy you can really fit in your program."
Stay tuned for some exciting Kings news in the near future, including the 2018 MJHL Draft on June 3rd.
Details

Contributed by

Darnell Duff
It was a great turnout at the Dauphin Lake Golf Club for this past weekend's Gary Brandon Memorial Golf Tournament.
Here are the results:
Championship Flight:
1st - Derek Benson, Taylor Fletcher.
2nd - Chad Facey, Shawn Macquarrie.
Consolation - Steve Desroches, Jake Wiens.
1st Flight:
1st - Mike Penrose, Ron Love.
2nd - Tyler Carefoot, Mike Pernarowski.
Consolation - Dan Scott, Chris Todoruk.
2nd Flight:
1st - Ron Lowe, Andy Pickering.
2nd - Rob Bouchard, Mike Sparrow.
Consolation - Cory Cleave, Greg Misener.
3rd Flight:
1st - Brad Carefoot, Gord Fox.
2nd - Curt Mosionier, Brian Kuzyk.
3rd - Ken Schulz, Kelvin Korman.
4th Flight:
1st - Derek Vendramin, Dale Safronetz.
2nd - Ken Wiebe, Rob VanHumbeek.
Details

Contributed by

Darnell Duff