Latest Sports
He's 94-years-old and he still loves getting out to the golf course for a round.
But, Thursday's round was extra special for Dennis Cote.
Playing at the Dauphin Lake Golf Club on the par-3, 6th hole, Dennis hit a peach and it ended up going right in the hole on his first shot.
It was Dennis' first ever hole-in-one.
Details

Written by

Darnell Duff
Dauphin's Ray Baker, Dwight Bottrell, Keith Pottle, and Rorketon's Rae Kujanpaa will be heading back to the Parkland later this weekend with some silver medals.
The foursome fell in their gold medal game earlier this afternoon.
"I'd say we had a pretty good game, but we weren't as sharp as the other ones," said Baker. "The other team played quite well, and we got a couple unlucky breaks here and there. It came down to the last rock, and they got it done."
Despite falling in the finals, it was still an incredible week for the Parkland foursome. They ended up going 4-0 in the round-robin. That record gave the team a berth in the semifinals.
They then smashed Ontario this morning, 9-2 to advance to the finals.
"It obviously wasn't the outcome we wanted in the final, but it's been such a great week," added Baker. "We've met a lot of fantastic people and it's been nothing but fun."
Baker and the rest of the team will now get set for the curling season to begin in Dauphin.
"It's always a really good thing to gain experience from these types of tournaments," said Baker. "It's always important to win, but it's also about having fun and just enjoying yourself. And, we definitely did that."
Details

Written by

Darnell Duff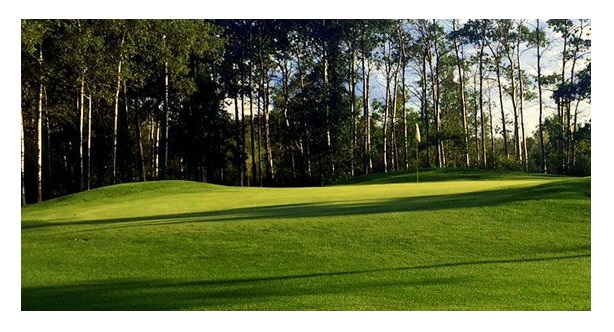 If you're a junior in the Parkland, and you want to play some tournament golf, the Dauphin Lake Golf Club has you covered on Tuesday.
They'll hold the Vanguard-Catalyst Credit Union Tournament and there will be three different age groups included.
They are as followed:
9 & Under - Registration at 10:00 a.m. and Tee off is at 10:30 a.m.
10 -12 - Registration at 10:00 a.m. and Tee off is at 10:30 a.m.
13- 18 - Registration at 9:30 a.m. and Tee off is at 10:00 a.m.
The cost to play for each player is just $15, which includes a meal after the round.
"I think this will be a really good experience for all of the players," said Ray Karlson, General Manager. "You tend to learn a lot more rules playing in these sorts of tournaments. It's also a great way to meet new people."
To register today, you can call 638-9400.
"It's going to be a really fun day," said Karlson. "We at the course definitely can't wait to host this event."
Details

Written by

Darnell Duff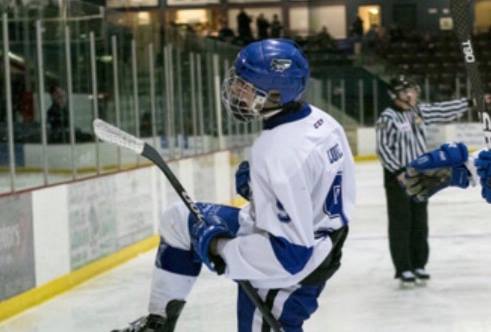 Ste. Rose's Kurtis Luke spent the last few years with the Parkland Midget Rangers and enjoyed his fair share of success.
But, now that the 18-year-old has graduated from the league, and his hope is to make the jump up to the Western Hockey League.
He's set to head to Lethbridge to try out for the Hurricanes. A camp that kicks off this weekend.
"It's very exciting," said Luke. "It's going to be nice to wear a visor, but I'm really excited to see what the WHL level is like compared to Midget AAA and the MJHL. It's going to be a really good experience, and I'm hoping for the best."
"I know it's going to be a pretty challenging leap up," he added. "But, I feel like I can fit in and do my part. I'll be giving it my all."
For players who hope to play at the next level, the summer months are just as important as the winter ones as it gave Luke an opportunity to train hard and prepare for what will be a tough camp.
"I've been working out a lot all summer," said Luke. "I've also been working lots on my cardio, and getting back on the ice with the PSFS 4 on 4 Summer Hockey League. It's all about being physically and mentally ready for the camp, so I've been doing anything I can to make sure I will be."
In the past two seasons with the Rangers, Luke definitely showed how capable he is offensively. He suited up in 86 games, and scored 42 times and added another 62 assists. Those 104 points made him well over a point-per-game player.
But, Luke is ready to be any type of player the Hurricanes need out on the ice.
"I definitely feel like I'm offensively talented, so if that's what they need I'll give that to them," said Luke. "But, at the same time, if they need a hard working gritty type of player, I can do that as well. I'm all in, and I'll do whatever I have to do."
Details

Written by

Darnell Duff
Gilbert Plains Country Club General Manager Scott McCallum is aces once again.
After holing out on the 9th hole at the GPCC on August 14, McCallum chucked another dart today and aced #12 at the Clear Lake Golf Course as he played his Tamarack Tournament match.
This was Scott's 6th ace of his career.
Details

Written by

Darnell Duff
When the 55+ Canada Games kicked off in New Brunswick earlier this week, four Parkland curlers had a goal of winning a National Championship.
And, after a few days of competition, those four curlers are only two wins away from doing so.
Dauphin's Ray Baker, Dwight Bottrell, Keith Pottle, and Rorketon's Rae Kujanpaa have been sliding their way to a perfect record at the curling event. Through four games, the team hasn't lost a game which included an impressive win over Alberta this morning.
"Things have been going quite well for sure," said Baker. "We caught a few breaks earlier in the week, and now we managed to get through the round-robin with a perfect record. It was a great feeling to end the RR with that result."
Thanks to their 4-0 record, the Parkland foursome representing Manitoba have received a bye into the semifinals, and now they won't play until tomorrow morning. Understandably so, Baker and the rest of the crew are confident heading forward.
"We're feeling quite good about how things are going," said Baker. "We played well this morning and finally started firing on all cylinders. We're getting stronger as the week goes on, but all of the other teams are as well. So, we'll just see how it goes, but we're definitely feeling quite good about tomorrow."
"It's always special to get the chance to wear a Manitoba jacket," he added. "It's a great feeling to represent the province, and we're having a ton of fun out here."
With all four being from the Parkland, Ray, Dwight, Keith, and Rae are all very familiar with each other and spend lots of time on the ice together during the winter months in Dauphin. And, if you add that all up, it equals out to a great time.
"We're having an absolute blast," said Baker. "I'm curling with three guys that are great to be with. Saint John is doing a great job of hosting this event. It's just been a lot of fun, and we're looking forward to tomorrow."
Keep it locked here to 730CKDM to find out how the team finishes.
Details

Written by

Darnell Duff
Hockey season is officially here, well, at least for the Parkland Midget Rangers.
They're all set to hold their Main Camp this weekend at Credit Union Place which kicks off on Saturday morning with fitness testing.
"It's definitely really exciting," said Arnie Caplan, Head Coach. "I'm looking forward to getting the chance to see the players that are coming out. It's an exciting time."
The Midget Rangers are coming off a tough season last year in which they missed the playoffs. They ended up going 16-27-2-3. Although the Rangers had a solid 17-year-old core that has now graduated, the team will still have a solid group of veterans that could come back, on top of a solid group of Bantam Rangers that'll come up from last year's very strong team.
The Bantam Rangers last year won a bronze medal at the Rural Provincial Championships.
"They obviously had a really good team last year, and there's a group of players that have graduated from that team and are going to be first-year Midget's," said Caplan. "Of course they're going to be young, but they will have every opportunity to make the team for sure."
Two players from last year's team that made a significant impact were AP Brayden Delvenne and Garrett Hrechka, and both of those players are eligible to return among a group of other non-graduating players from last year's squad.
But, just because you played on the team last year, certainly doesn't mean your spot is locked up this season.
"I don't think there is any for sure in hockey, at least not in my world," said Caplan. "I believe that everyone has to come out and earn their spot. I know there's a number of returnees from last year, but they have to prove they're good enough to be on the team."
"With that being said, those players do have experience from last year, so it definitely gives them an edge," added Caplan.
Coaching the Rangers won't be Arnie's first duty as a Head Coach, but it will be his first season with the Rangers program. That gives him a chance to change the culture, and do things the way he wants to right off the bat.
"I think the team aspect and discipline is going to be absolutely critical," added Caplan. "The better we play as a hockey team, and as long as everyone buys into the system there's no reason we can't be a very competitive hockey team."
The Main Camp schedule is as followed:
Saturday, August 25
8:30 a.m. - Registration.
9:30-11:00 a.m. Off-ice Fitness Testing.
11:30-12:15 p.m. Skills Session.
12:30-1:15 p.m. Skills Session.
1:30-2:15 p.m. Goalie Session.
2:30-3:00 p.m. Parent Meeting.
3:00-3:45 p.m. Skills Session.
4:00-4:45 p.m.Skills Session.
7:00-8:00 p.m. Scrimmage.
Sunday, August 26
9:00-10:00 a.m. Practice
10:15-11:15 a.m. Practice
3:00 p.m. Intersquad Game
Details

Written by

Darnell Duff
The U16 women's National Baseball Championships are going on this weekend in Nova Scotia, but they won't be starting up without Eddystone's Sydney Wilkinson.
The 16-year-old will once again get the opportunity to wear the Manitoba jersey as she represents her province at the Championships.
"It's just so exciting to be here and playing with Manitoba," said Wilkinson. "I can't even truly put into words how excited I am."
Wilkinson will go into the tournament as one of the team veterans. She also played on the exact team last year when the Championships were played in Vaughn, Ontario.
"It really means a lot to get the chance to wear the Manitoba jersey," said Wilkinson. "It was always a dream of mine to get the chance, and it's just such an honour."
"To be honest, I'm quite nervous this year," she added. "We have a pretty young team this year, so we're sort of in that development mode. And, we're in the power pool which won't be easy."
The power pool consists of Alberta, Ontario, and Quebec. All three of those teams are considered tournament favourites. Although Manitoba isn't considered as one of the favourites, Sydney says they have what it takes to play good ball.
"When we started practicing as a team, we definitely had our struggles with chemistry," said Wilkinson. "But, as those practices went on we started getting more comfortable with each other and there was a big difference."
"I would say we're pretty confident, to be honest," said Wilkinson. "We'll have to be at our best, but we feel we can make it happen."
As far as Sydney's goal. Well, she's just going to go out there and look to be a leader as Manitoba looks to edge the competition.
"I'm going to go out there and work my hardest, and I want to have a good vision," she added. "Obviously all of the best young female baseballers in Canada are here, so it'll be a challenge, but I'm always up for it."
Not only does Sydney like suiting up with the rest of her team, but she also really enjoys getting the chance to know other players from around the country, and creating new friendships.
"We're staying in dorm rooms this year and Newfoundland is right beside us, so we get the chance to talk a lot," said Wilkinson. "It's always nice to know people around Canada, and I'm looking forward to making even more friends this time around."
Sydney and the rest of the team kick off their round-robin tomorrow against Alberta and they also play Quebec tomorrow. Then on Friday, they take on Ontario.
Details

Written by

Darnell Duff
The 55+ Canada Games are taking place in New Brunswick this week, and the Parkland is very well represented, which includes Dauphin's, Jim Steiner.
Steiner joins the Manitoba men's hockey team that'll compete in the 60+ event.
"It's certainly something I've never felt before," said Steiner. "It's going to be really really neat being there and playing at this level against teams from all over Canada. I'm no hockey star by any means, but it's a really great opportunity."
Jim won't be the only Parklander on the team. He's joined by Danny Greening, Larry Budzinski, Ken Warkentin, and Randy Daley.
"It's going to be a lot of fun playing with guys that I've played a lot of my life with," said Steiner. "It adds that sense of familiarity for sure."
Jim and the rest of the crew will play four round-robin games that begin tomorrow morning against the Cornwall Oldtimers. From there, they'll challenge the Pictou County 60+ Oldtimers, the Brampton Falcons, and the Valley Selects. That final game goes on Friday morning.
"It's going to be tough for sure, but we're going to leave everything on the ice," said Steiner. "It means a lot to wear the Manitoba jersey for everyone on this team, so we're going to go and hopefully we can win a couple games. It's going to be a fun ride."
Heading into their first game tomorrow, Jim has a good idea where the team's strengths will be.
"We're definitely going to be quite strong defensively, and Danny is going to add quite a bit offensively," he added. "We're old enough that we shouldn't be trying to outskate the other team or anything, so we'll make a lot of passes and go from there."
Despite it being only August 21, Jim, Larry, Ken, and Randy have been preparing all summer long for this very moment.
"We went to Brandon once a week all summer long and we played guys that are much younger than us so we had to play at a higher pace," said Steiner. "Then, we came back to Dauphin and did the same thing so we could prepare for what should be a pretty fast pace in New Brunswick. So, we'll see if all the practicing will pay off."
Although Jim figures he's not a hockey star, he does hope to get a couple goals at the tournament, and help the team in anyway he can.
"I'm going to try my best, and hopefully I can get a goal or two," said Steiner. "This is the highest level tournament that I've ever played in. I'm just looking forward to the experience, and I'll do whatever I can."
Want to keep up to date with how they do? Keep it locked here to 730CKDM and you'll find out.
Details

Written by

Darnell Duff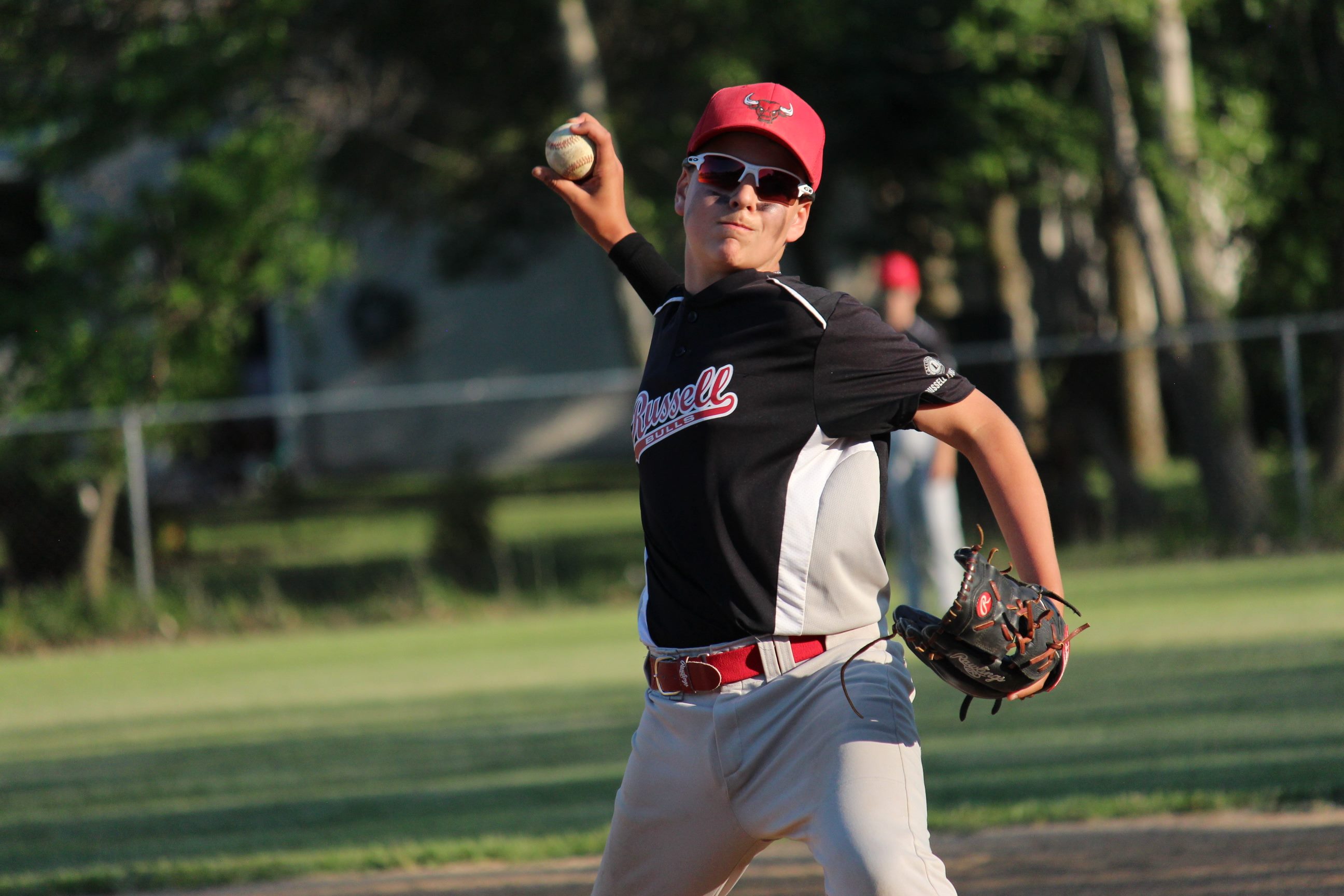 He's only 12-years-old and so many great memories and success stories are ahead, but for Russell's Aiden Ziprick, this summer will go down as an extra special one with lots of success stories.
Aiden played his first year of AAA baseball this past season with the Midwest team.
The team advanced to the Provincial Championships where they ended up going 1-3. Despite not having the overall success they had hoped for at the Championships, Aiden is very pleased with how things went.
"It was a really fun experience overall," said Ziprick. "I met a lot of new people who I created great friendships with. Then, we played in the Provincials which was a lot of fun. It's always a great time playing against the best players in the province."
"I felt I definitely progressed a lot throughout the season," he added. "I wasn't one of the best players at the start of the season, but as it went on I felt I was. I just kept working hard and it ended up working out."
As it is for all pitchers, you'll struggle if you don't have your stuff working well, and that was the case for Aiden at the start of his first AAA season. But, as he pitched more against high calibre hitters, the 12-year-old noticed a big difference.
"I just started inducing more ground balls and started pitching faster," said Ziprick. "My curveball is an important pitch for me, and I started getting more movement as the season went on, so that definitely helped me."
For most players on teams that didn't advance to the Western Canadians, well there seasons would be over. But, that wasn't at all the case for Aiden.
Although Midwest didn't advance, the 5'7" Russell pitcher was picked up by the Brandon Marlins to play in the Westerns as Brandon played host, and also won the Provincial Championships.
"That was a pretty special feeling to get picked up by the Marlins," said Ziprick. "They had a pretty good team obviously, but I got to play quite a bit which was pretty surprising."
Ziprick and the Marlins ended up going 2-1 which advanced them to the QF's. In that game, Brandon beat Regina 7-3. From there, the Marlins ended up losing two straight games to finish fourth in the eight-team tournament.
"Just getting to play in that tournament was so much fun," said Ziprick. "I think we could have done better than we did. But, regardless, the competition level was so much higher than I was used to."
At this point with only the National Championships to be played, and Manitoba entering an All-Star team into that tournament, the season was over for so many young Manitobans... but not Aiden.
The hard-throwing right-hander has been named to the Manitoba U13 baseball team that will represent the province at the Nationals which kick off later this week in Woodstock, Ontario.
"Making the team means I'm one of the top players in the entire province, and that means a ton to me," added Ziprick. "It makes me feel like all of my hard work has paid off."
"I'm really looking forward to it," said Ziprick. "It's going to be a lot of fun playing against the best players in Canada. It's definitely going to be a challenge, but I'm looking forward to it."
Ziprick and the rest of the Manitoba men kick off their tournament on Thursday against British Columbia.
"I'm just hoping we can do good and challenge these teams," he added. "It's going to be tough but I think the whole team is pretty motivated to succeed."
"As far as myself goes, I just want to show that I can compete at this level," said Ziprick. "I want the coaches to be confident that they can play me in any situation."
Details

Written by

Darnell Duff
The Parkland Source for Sports 4 on 4 Summer Hockey League wrapped up today at Credit Union Place with the Bantam division.
The Next Level ST Wranglers ended up winning the league.
Tamarack Golf Tournament:
Gilbert Plains Riese Gaber was the low Parklander with a round of 78. He'll enter the Junior Men's Championship flight as the fourth seed.
Ladies Scramble:
Dauphin's Jo-Anne Stitt and Lindsey Kyle fired an 85 and will be the second seed in the first flight.
Senior Men's:
Dauphin's Myles Haverluck won his quarterfinal matchup in the third flight to advance to the semifinals.
Dauphin's Laurie Vrooman is off to the semifinals in the fourth flight.
Russell's Frank Clement and Onanole's Ivin Semenek are off to the semis in the fifth flight.
Details

Written by

Darnell Duff