Latest Sports
Phil Fafard Jr. and Tom White have been named Head Coaches for the Parkland Rangers AAA Bantam Female and Male Teams for the 2018/19 season, respectively.
Phil Fafard has over 20 years of coaching experience. Phil is currently in year two of the High-Performance Level 1 certification program. Phil's most recent coaching experience within the Parkland region includes Head Coach for the 2017/18 Parkland Ranger's AAA Bantam Female team.
Tom White has over 20 years of coaching experience. Tom has attainted the Development 1 coaching certification. Tom's most recent coaching experience within the Parkland Region includes being an Assistant Coach with the 2017/18 Parkland Rangers AAA Midget team.
Details

Contributed by

Benjamin Schwab
The Dauphin Kings have been very busy this offseason, with several player commitments and a couple trades, as they prepare to bounce back from a tough campaign.
"Things have definitely gone very good so far," said Doug Hedley, HC/GM for the Kings. "We've reached out to all the veterans, and met with a large number of them in person. I think the attitudes I'm listening to and hearing from them is that they're prepared to put the work in because they want to get better."
"We have some really good 18 and 19-year-olds that are going to come in, and push for every position," he added. "I think it's a good situation going forward for sure."
During the offseason, the Kings have either committed or traded for more than a dozen players including star prospect Nakodan Greyeyes.
Although things have been relatively quiet within the organization for the past couple weeks, Hedley says he's always getting calls, and looking to improve the team.
"Teams are always calling to see what's going on, and what's available," said Hedley. "But, we're not going to make a trade for the sake of making one. If we make one, we want to be getting better."
"We want to get a little bit more experienced in the 19 and 20-year-old area," said Hedley. "There's a few showcases and evaluation camps this month and next and we plan on having someone there.
"We'd like to add some experience, but at the same time, we're perfectly comfortable going in with what we have right now and all the guys know they have to be ready to go when they come back."
The Kings will hold their Main Camp in early September.
Details

Contributed by

Darnell Duff
In the Dauphin Competitive Slowpitch League:
Guns n Hoses beat Denray Tire 18-10,
Balloholics ran up the Strilkiwski Contracting Crushers 43-3,
Showtime was victorious 30-19 against the Cartridge Outlet Dane's Dingers, and
Blackbeard got by the Giants 15-14.
Details

Contributed by

Benjamin Schwab
There are only a few more nights of sleep until celebrities invade the Gilbert Plains Country Club for the Grand Plains Celebrity Golf Classic, and you can play with one... including Ron Low, who is today's, Celebrity Reveal.
Ron played for the Dauphin Kings from 1968-1970, and also played in the NHL and won 96 games.
He'll be teeing it up in the event for the second straight year. Now living in Edmonton, Ron knows why he's making the trip out once again.
"It's for a great cause," said Low. "Anytime minor hockey is involved, you can't go wrong. It's also a great chance to get out and mingle with some people you haven't seen in a while, and make some new friends as well."
Growing up in Foxwarren and climbing up the minor hockey ranks, Ron knows how important minor hockey is to small communities.
"It's very important for the community," said Low. "It's always really important to have support, and this event helps take some stress off the parents of kids who love playing the game every day."
"So many great players come out of small communities, and it's happened a lot in Grandview and Gilbert Plains as well," he added.
Another reason Ron's coming back is because of how much fun he had last year at the event.
"Last year was totally awesome," said Low. "I saw a bunch of people I haven't seen in a long time. And, I got the chance to play with some guys that I would never play with, so that was a really fun experience as well."
"It's just a really fun event overall," he added."
To get in on the action, call 548-3030 to signup today. You won't regret it.
Details

Contributed by

Darnell Duff
CHAMPIONSHIP FLIGHT
1) Stephanie Renniak
2) Pearl Maksymetz
3) Jill Watt
1ST FLIGHT
1) Jean Sydor
2) Marie Sawyer
3) Chris Carefoot
2ND FLIGHT
1) Gladys Rea
2) Beth Tarrant
3) Shelly Porter
3RD FLIGHT
1) Donna Lesyshen
2) Amber Tarrant
3) Lillian Queen
Details

Contributed by

Benjamin Schwab
The Dauphin Rangers FC got things rolling Sunday afternoon when they dominated Deloraine in Brandon.
Led by a clean sheet from Charles Wesselius and goals from Weston Kabel, Johnny Kohan and CKDM's James Blake, the Rangers made their record 2-2 on the season.
They play next on the road July 29th when they look for the season sweep against Deloraine.
Details

Contributed by

Benjamin Schwab
The Swan Valley Stampeders are fresh off making the playoffs last season, and they've been busy this offseason which has included hiring Cody Manchester as the team's Director of Marketing.
He'll return for his second year with the organization after holding the position in the summer of 2017.
"It really means a lot to me to be named the Director of Marketing," said Manchester. "Swan River is a really great place to live. The Stampeders are going into their 20th year, and it's an honour to be a part of the organization."
"The coaching staff has done a tremendous job getting quality players on the ice," he added. "And, the community has been so welcoming. It's just a great feeling."
Heading into their 20th season, the Stampeders have an Alumni Weekend in the works, which will include a golf tournament and the Stampeders "Home Opener" on September 22 against the OCN Blizzard at 7:30.
"We're going to be implementing a few other things this year including social media, some video and maybe even a little Stampeder reporter," he added. "There's going to be some big things going on here this year, and we're really looking forward to it."
If you're wondering why you should head to the Centennial Arena this winter to watch the Stampeders, Cody has a few solid reasons for you to do so.
"We've had several commits already, and I don't think we've ever had this many during my 12-13 years in Swan Valley," said Manchester. "The talent really is top notch. It's going to be a great year, and we're also going to have some activities so you fans can get involved throughout the games."
Activities you ask? Cody has more.
"We're in the planning phase for some pretty fun activities," he added. "We're looking at something like a "Hungry Hippo" or "Musical Chairs" or something like that. We want the fans to come out and enjoy the game, and have some fun while doing so."
Cody officially commences his duties with the Stampeders on July 15.
AUDIO: Cody Manchester.
Details

Contributed by

Darnell Duff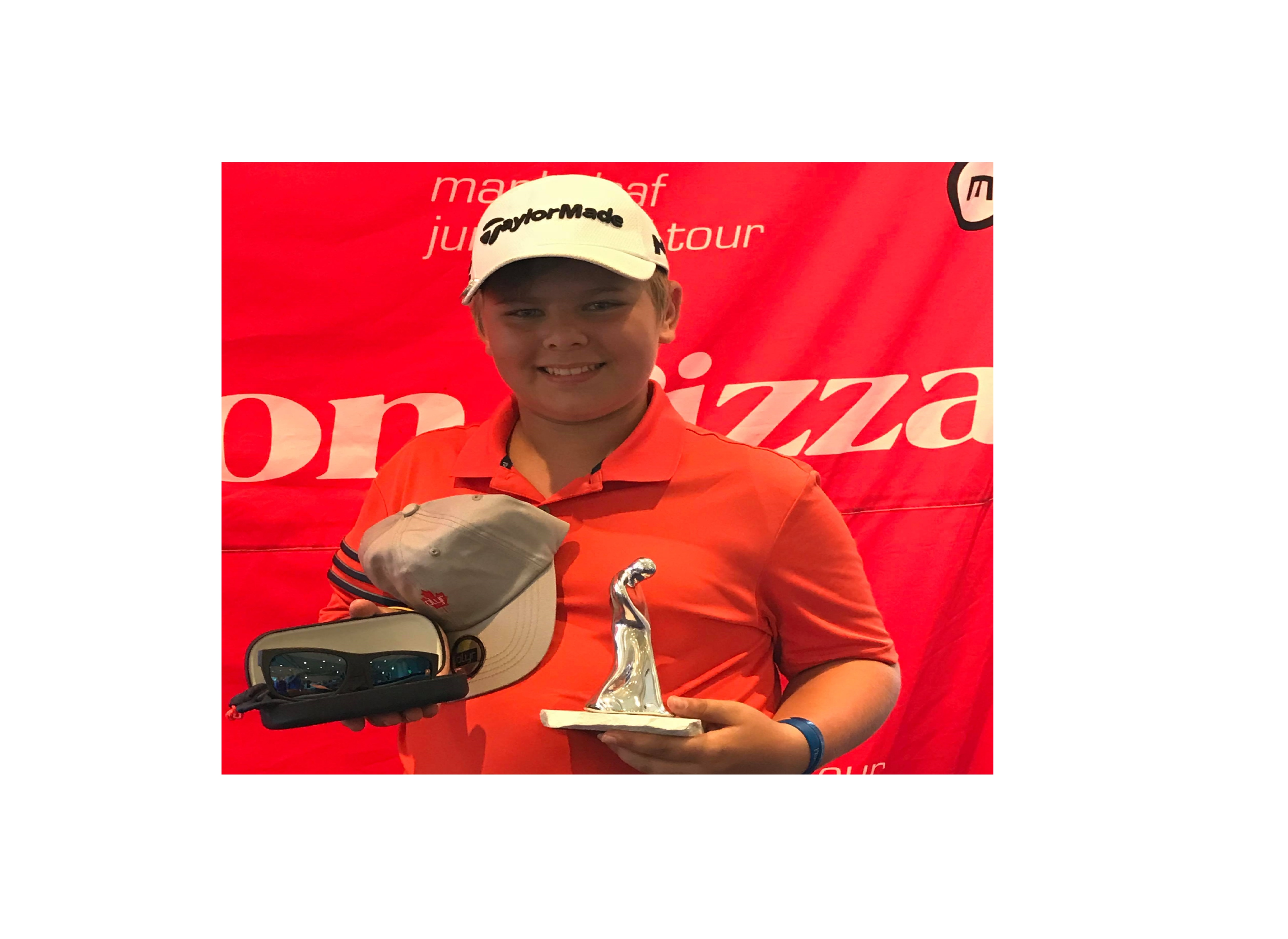 Neepawa's Hayden Delaloye will be escaping the cold weather in November to play the game he loves.
The 12-year-old has been invited to the Maple Leaf Junior Tour Boston Pizza National Golf Championship which will be played at the Legacy Golf Resort in Phoenix, Arizona.
Hayden earned his invitation because he was atop the MJT Manitoba Order of Merit as of July 2.
"I'm really excited that I get another chance to play in the Championships," said Delaloye. "It's just so exciting, and I can't wait for the event."
This is the third straight year Hayden will be playing in the Championships. One of the others was in Florida, while the other was in BC.
Despite the invitation and excitement to tee it up in Phoenix, Hayden isn't focusing on the Championships just yet.
"Right now, it doesn't really matter until you actually get there," said Delaloye. "I have some other tournaments here in Manitoba to worry about and practice for."
Included in the tournaments coming up is the MJT Manitoba Summer Classic at the Selkirk Golf & Country Club. That's followed up by the MJT PGA of Manitoba Jr. Championship presented by National Bank Financial at Niakwa Country Club.
Heading into those events, Hayden knows what he has to work on, and he's already got a head-start on it.
"My putting has been a little bit off lately," he added. "I've been getting some lessons at the Neepawa Golf & Country Club. So, once I get my putting down, I'll be able to shoot in the 70's.
"I just have to keep practicing to make sure I get the right stroke," said Delaloye. "And, if I miss the putt, I can't get down on myself.
Hayden last year at the National Championships in Florida.
Looking forward to Phoenix, Hayden has a goal in mind.
"I just want to do a lot better than I did in Florida," said Delaloye. "I want to play well so the other competitors have to beat me, not me beating myself."
Details

Contributed by

Darnell Duff
The Grand Plains Celebrity Golf Classic is coming up this Saturday at the Gilbert Plains Country Club, and a hockey player everyone knows will be teeing it up once again.
Today's reveal is Roblin's, Jayce Hawryluk.
The professional hockey player will be making his second straight appearance at the Classic, after also teeing it up last year.
Jayce has played the past two seasons with the Springfield Thunderbirds in the American Hockey League and also played six games with the Manchester Monarchs in the ECHL last year.
In his 64 games last season, the Roblin native put up 36 points (10 G).
Do you want to play with Jayce at the tournament? Most of you will answer yes, so call 548-3030 today to register, and you may get the chance.
Jayce teeing it up last year at the GPCC.
Details

Contributed by

Darnell Duff
It's hard to believe the Grand Plains Celebrity Classic is under 10 days away, and today we reveal Ken Wiebe as he'll be teeing it up at the event.
Ken is the "Sports Reporter" at the Winnipeg Sun, and wherever sports is happening in Winnipeg, you'll find him.
This will be Ken's first appearance at the Classic, and it's sure to be a memorable one.
Over 100 golfers have already signed up for the event, so don't miss your chance. Call the Gilbert Plains Country Club at 548-3030 today, or head to Grand Plains Celebrity Golf Classic to sign up today.
Details

Contributed by

Darnell Duff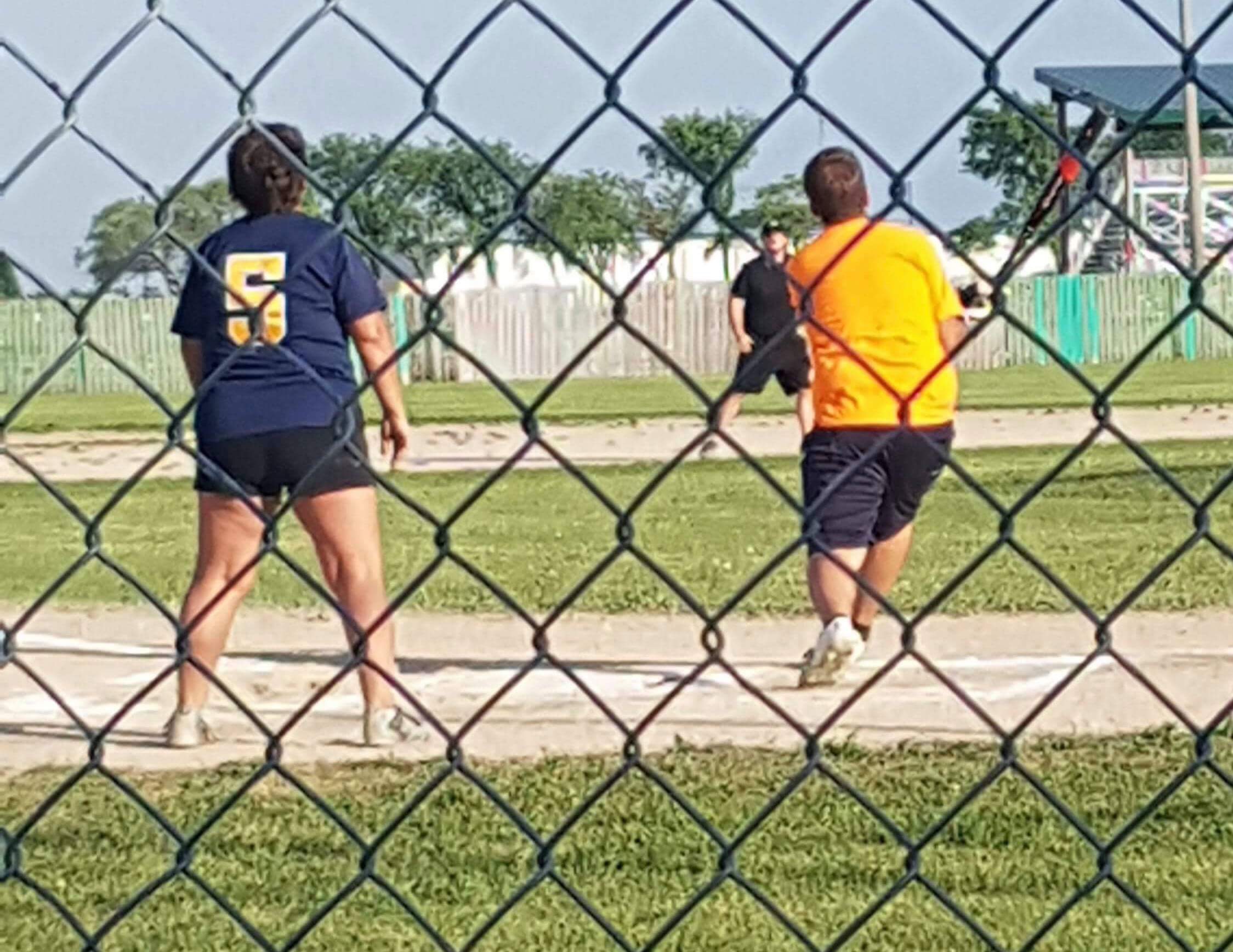 Here is the July 5 scoreboard.
Dauphin Competitive Slopitch League:
Blackbeard 43 Cartridge Outlet Danes Dingers 17.
Paradis Eavestroughing Outlaws 24 Showtime 21.
Balloholics 31 Aspen Insurance Swingers 10.
Denray Tire 30 Strilkiwski Contracting Limited Crushers 8.
Giants 25 Catalyst Credit Union Brewmeisters 24.
Manitoba Mid-Amateur Championships:
Chad Facey shot a 7-over and finished 18-over total which put him in a tie for 14th.
Manitoba Women's Amateur:
Swan River's Coral Zamzow shot her best round of the tournament with a 15-over. She finished in 20th place.
Details

Contributed by

Darnell Duff