Latest Sports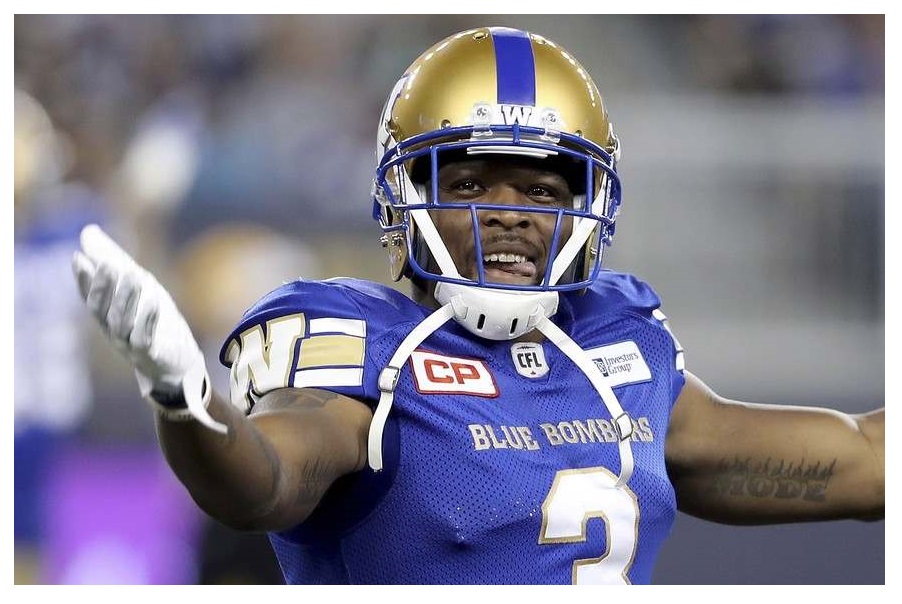 The snaps won't mean anything towards the final standings, but the Winnipeg Blue Bombers aren't really worried about that, as they begin their preseason tonight against the Edmonton Eskimos.
Edmonton has already played one preseason game when they smashed Saskatchewan, but, for the Winnipeg Blue Bombers, it's been nothing but training and preparing for this game for the past two weeks.
"Things have been going well," said Kevin Fogg, Bombers defensive back. "Just been having fun, and enjoying being back with the team. I was ready to get back with the guys, and learning the new faces that we have here. We've been building up some chemistry, and that's always a super important thing to do in training camp."
Even though training camp went well, not many members of the team are probably more excited to get into game action more so then Fogg.
"Oh man, it's going to be amazing," he said. "I'm definitely grateful, and thankful to god to be able to play this game that I love. I've made some great relationships, and I think that makes me want to play even more. I'm a pretty loyal guy, so when it comes down to it, I'm always going to have my guys back. It's time to go to war and just dominate and that's everyone's mindset."
No one on the Bombers is looking past tonight's game, as it provides a great chance to get some quality game reps and prepare for the regular season opener, but Fogg and the rest of the Bombers do have a similar mindset heading into the season.
"Our mindset is getting to the Grey Cup," he added. "However we get there, I'm all for it, but that's our end goal. Losing in that Western Semifinal last year left a really bad taste in our mouth. We know what we have, what we can do. People can say it's too early and all that stuff, but we know our goal is the Grey Cup."
If the loss did anything good for anyone on the Bombers, it did motivate Fogg to work hard in the offseason and come into training camp prepared to battle, and work harder.
"Nobody wants to go home early before getting into the Grey Cup game," said Fogg. "We have a great group of guys, and everyone wants to win a ring for one another. We've built that type of culture here, so now we just have to go out there, and get it done."
Game Preview
Heading into the game, Coach O'Shea noted everyone healthy would be dressing, but not all of the players would be getting snaps tonight. Someone who will be getting snaps, however, is quarterback Matt Nichols.
On a note that has no significance what so ever, the Bombers tied both of their games last preseason, and are a dismal 6-17-3 in preseason play dating back to 2005.
It's preseason game #1 after all, so the lineups aren't really set, no one knows how long they'll play, but they know when they do, it's chance to impress the staff.
Gametime
It all goes down at 7:30 from Investors Group Field.
Details

Contributed by

Darnell Duff
Dauphin Mayor Allen Dowhan may be on his way to Summerside, PEI.
Originally the friendly wager between Dowhan and the Mayor of Summerside was that Lobster and Mussels would be coming to Dauphin if Washington wins the series, and Hemp Products and Perogies would be going to Summerside if Vegas wins, but that's not the case anymore.
If Washington wins, Dowhan will fly to Summerside and be treated to a seafood feast, and he'll also receive a Capitals jersey.
If Vegas wins, Summerside Mayor Bill Martin will be flown to Dauphin, and he'll be treated to a Ukrainian feast, and he will be presented a Vegas sweater.
Mayor Dowhan has little doubt the Caps will win after last night's big win in game two.
"I'm very excited," said Dowhan. "I think they're going to do it, and it's going to be a great time in Summerside."
Game three of the Stanley Cup Final goes on Saturday night in Washington, and there's no doubt Dowhan will be watching and cheering as loud as he can for the Caps.
Details

Contributed by

Darnell Duff
If you're looking for something to do this weekend, make sure you head down to Gilbert Plains for the Manitoba High School Rodeo.
It's at the Gilbert Plains Fair Grounds and begins at 10 a.m. on both Saturday and Sunday.
The chore team competition is cancelled due to the lack of entries, but the rodeo will feature the "Lil Buckaroos", which starts at about 2:00 each day.
Other than that, all your favourite rodeo events will be taking place, and Krista Gaber, Rodeo Coordinator say's this is an event you don't want to miss.
"Come out and enjoy, and cheer on all the competitors," said Gaber. "It's going to be a great couple of days, and a cheap one at that."
To get into the rodeo, it's just $5, and there will be a canteen on site.
Details

Contributed by

Darnell Duff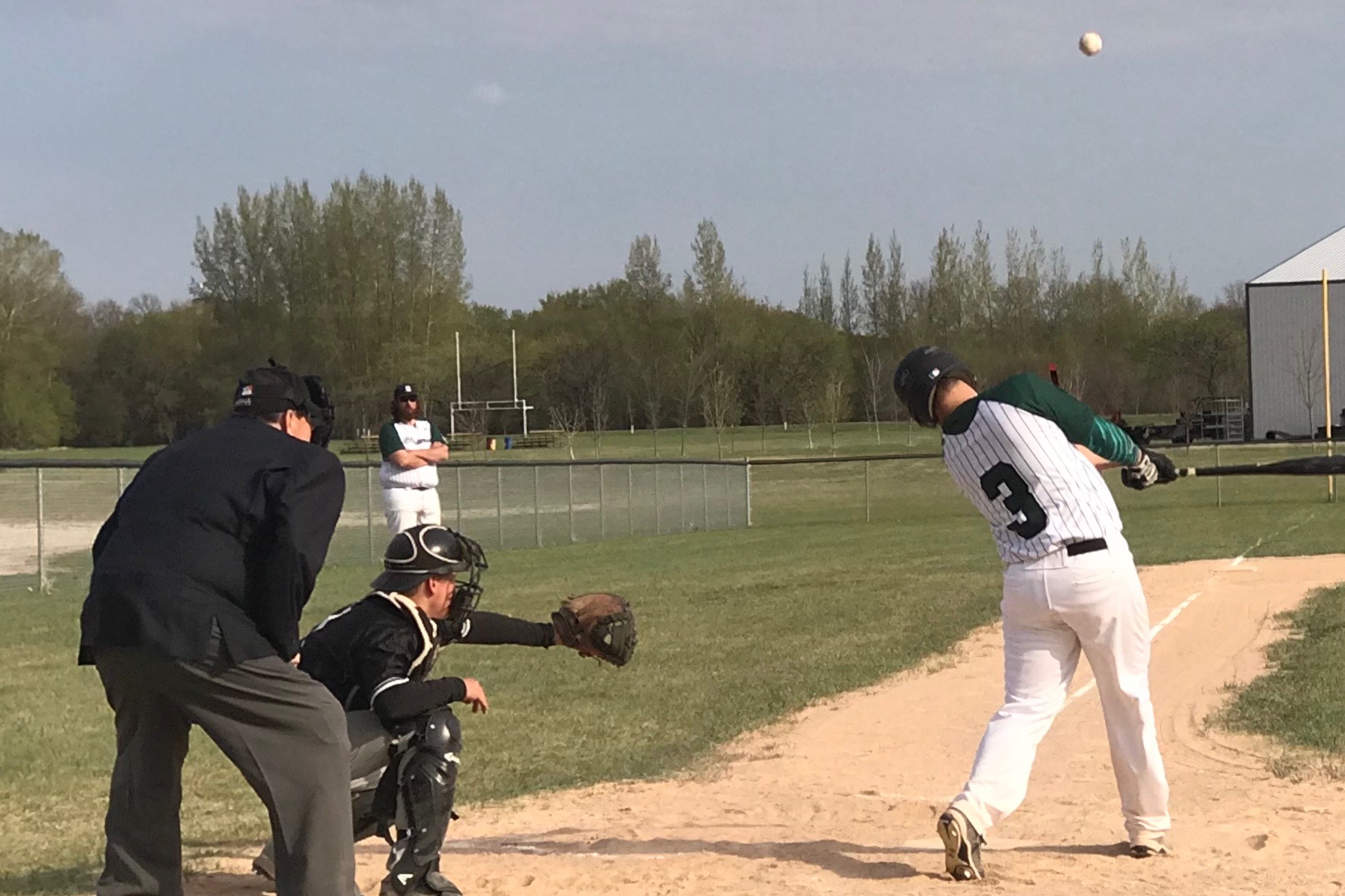 The Dauphin Clippers baseball team opened their Provincial Championships this morning, and it didn't end the way they hoped it would.
The club took on the defending Champion Portage Trojans and ended up falling 12-0 in five innings.
Over the five innings, the Clippers mustered just three hits as the Trojans pitchers did a very good job, and their defence stepped it up when needed.
Dauphin now plays their most important game of the season tomorrow against William Morton, as they look to end their short two-game pool play with a win.
Details

Contributed by

Darnell Duff
Get ready to smash some volleyballs, and maybe earn some bragging rights at Dauphin's "Sunshine Smash".
The 4-on-4 beach volleyball tournament is now accepting registrations.
"It's going to be a co-ed format, and will be hosted at Meadowlark Park," said Andrew Smith, Assistant GM at Dauphin Rec Services. "We're planning to have a DJ, beer gardens, and lots of entertainment. It's going to be a blast."
The tournament will be on August 25th, and with it being right before the Long Weekend, Andrew is hoping everyone will be in town so they can come out.
Each team is required to have one girl, or boy on the court at all time, and you must be at least 16-years-old to enter, and each team can have a max of six players.
The cost per person is $35 which includes a t-shirt, and sunglasses.
"We're looking at getting a pretty substantial trophy with a big sun sitting on top of it," said Smith.
Now if you're humming and hawing about entering, Smith knows exactly why you should.
"Well, it's always a good feeling to have some bragging rights," he added. "It's just going to be a great time. We're also going to have a food truck. It's a great way to end out the summer with one last party."
Dauphin Rec is hoping to get 12 teams, but, the max amount of teams that can enter is 16.
To register today, you can call Dauphin Rec at 622-3150.
Details

Contributed by

Darnell Duff
There's not much Thomas Montpetit likes more than lining up at the line of scrimmage, and waiting to sack opposing quarterbacks and make tackles.
And, the 16-year-old is making a name for himself in Manitoba as one of the better defenders. Thanks to his success on the defensive side of the ball, Montpetit is one step closer to heading to the Football Canada Cup as a part of Team Manitoba in July.
After a few hard weeks of tryouts, Thomas has done his best to impress the coaches, and he's done that so far, which solidified him a spot on the U-18, 54 man roster.
But, making the top 54 isn't distracting Montpetit from the fact that his job is far from over.
Just 40 players will head to the Canada Cup, meaning Thomas has some very important days ahead of him.
"I still haven't made the Top 40," said Montpetit. "So, I don't feel good yet."
The next time Thomas will look to impress the coaches is June 9-10th, when the 54 players return back to Winnipeg for another set of practices/tryouts.
Details

Contributed by

Darnell Duff
The Dauphin Clippers quest to become Provincial Champions begins today, as the MHSAA High School Baseball Provincials startup.
The Clippers begin their tournament against the defending Champions Portage Trojans in Plumas at 9:30.
"They're a tough team, and they haven't lost many players over the years," said Don Sheldon, Coach. "They play good baseball, they're sound defensively, and they hit the ball well. It's going to be a tough contest."
Today's game against Portage is the team's only game of the day before they tangle with William Morton tomorrow morning.
The Clippers enter the Championships as the 10th-seeded team and will have their work cut out for them if they want to advance past pool play. Portage is ranked three, and William Morton is ranked eighth.
"We'll have our best chance at success if we can limit our walks and errors," said Sheldon. "If we're sound defensively, and our pitchers are keeping their batters off base, we'll have our best chance at winning."
Despite entering the tournament as the tenth seed, the Clippers are familiar with being ranked near the bottom, but having success. In 2016 in Winkler, the team was ranked ninth, and didn't lose a game en route to winning the Provincial Championships over Portage.
"It's always a special opportunity to play in the provincials," said Sheldon. "We're not worried about our seed, we just need to play our game."
We'll have the results all weekend long, so keep it locked here to find out if the Clippers baseball team can recreate what they did in 2016.
Details

Contributed by

Darnell Duff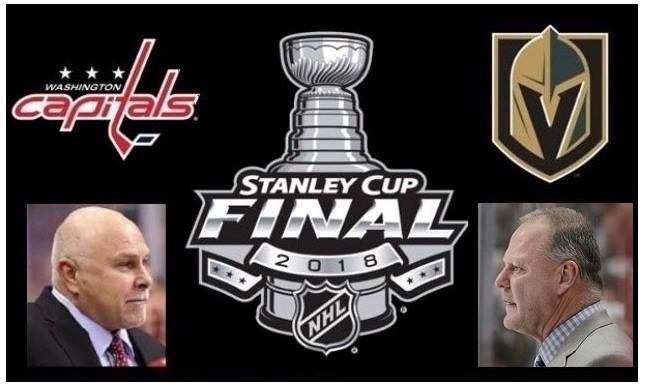 Lobster and mussels could be coming to Dauphin, that is if the Washington Capitals come back from their series deficit against the Vegas Golden Knights and win the Stanley Cup.
"With Gallant being from Summerside, and Trotz being from Dauphin, we thought we'd make it interesting," said Allen Dowhan, City of Dauphin Mayor. "We felt making a friendly wager would bring the two communities together, and build better relationships, so that's exactly what we did."
The Mayor of Summerside has promised Lobster and Mussels would be coming our way if the Capitals win the series.
"We haven't decided how much yet," he said.
If the Golden Knights win in their inaugural season, Summerside will receive Hemp Products and Pierogies.
Game two goes tonight at 7 from T-Mobile Arena.
Details

Contributed by

Darnell Duff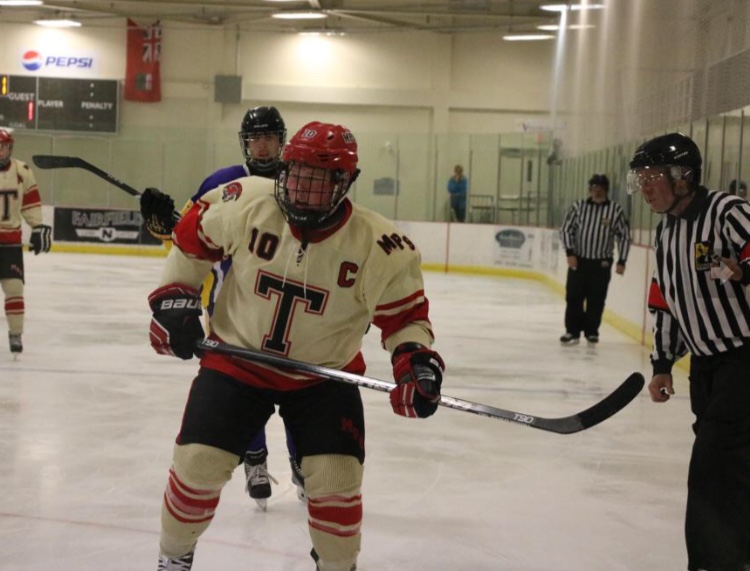 No matter how high school baseball provincials go this weekend, Russell's Bailey Reichmuth's high school athletics career will go down as an extreme success.
The 18-year-old was the one male recipient in the province to win the Winnipeg Jets Alumni and Friends Scholarship worth $1,000.
The scholarship is given to someone who excels with their high school hockey team but also shows leadership in their school and the community.
And, there's no doubt Bailey can check off all those boxes. He was named the Major Pratt Trojans high school hockey team captain, and he backed it up with his production. He had 23 goals and 26 assists. Bailey was also heavily involved with the school's volleyball, golf, badminton and of course baseball team.
"I was really honoured to just be a finalist," said Reichmuth. "Then when I found out I won it, it was a really proud moment. It kind of felt like all of my years of playing high school sport really meant something."
Being a grade 12 at Major Pratt, this scholarship means even more to Bailey.
"It definitely means a little more knowing I'm in grade 12," he added. "Especially being from rural Manitoba. It means a lot to know I was the only one chosen in the entire province."
Over the course of his four years as a part of the Trojans family, Bailey definitely built up a solid highlight reel, but he especially remembers one moment.
"Last year in baseball league finals, we were down big and I went up to bat with the bases loaded," he said. "I put a good swing on the ball, and cleared the bases and we ended up taking the lead. That was pretty incredible."
Now his attention is fully on the MHSAA High School Baseball Provincials, which get underway tomorrow, and Bailey is confident heading in.
"We're swinging a hot bat right now from the top to the bottom of the lineup, and we're undefeated on the season," said Reichmuth. "We have high hopes for sure, so hopefully we can play some good baseball."
Stay tuned here to find out how Bailey wraps up his high school athletics career at the provincials.
Details

Contributed by

Darnell Duff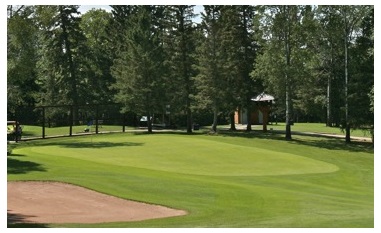 How does 18-holes with a cart for $25 sound?
If you answered pretty great, make sure you head down to the Clear Lake Golf Course for Customer Appreciation Day.
$25 gets you a round, and a cart today only!
To book a tee time, call 848-4653.
Details

Contributed by

Darnell Duff
The Manitoba Junior Hockey League will have a little bit of a different look moving forward.
That's because CCM Hockey and the MJHL have announced a four-year partnership that will see CCM become the official hockey equipment supplier of the league.
The equipment will include sticks, helmets, visors, pants, and gloves for the eleven teams.
"We're really excited about the change, and what it's going to bring to our league," said Kim Davis, Commissioner of the MJHL. "We were with Sherwood Hockey for 18 years, so there was a real desire for a change. We were happy with the product we got with Sherwood, but we really wanted a change. CCM Hockey is seen as a premiere company as far as their equipment."
"A lot of NHL players use CCM Hockey equipment," he added. "We felt it was a great opportunity to make the change. We also feel it's going to enhance our reputation as a league."
The partnership will take effect for the 2018-2019 season, and Kim already can't wait to get things going.
"We did a brief survey with some players, and they're definitely very excited to use CCM equipment," he added. "It's an exciting change and there's no doubt about it."
Some notable players that use CCM include Alex Ovechkin, Sidney Crosby, Connor McDavid, and Carey Price.
Details

Contributed by

Darnell Duff