Latest Sports
MJHL Commissioner Kim Davis joined 730CKDM's Darnell Duff following the tragic bus crash involving the Humboldt Broncos, and he had this to say.
"It's one of those things that you can't believe what you're seeing and hearing," said Davis. "Then going into Saturday, we all found out the magnitude of the crash and the loss of lives. It was just completely shocking."
The MJHL postponed game two of the finals that was slated for this past Sunday out of respect, but the series will continue later this week, and here's the full schedule.
"We're planning a special ceremony on Thursday for game two," said Davis. "It's going to include both teams, on-ice officials and some other members of the league. It's also going to be streamed live on the HockeyTV Broadcast."
The MJHL has yet to make a donation to the Humboldt Broncos, but Davis says himself and league representatives will be sitting down to find out their next action.
A GoFundMe page was created after the crash, and donations continue to roll in.
Details

Contributed by

Darnell Duff
Emma Jensen, Jaycee Terrick, Kaitlyn Szweczyk, and Gracey Gulak will look to rebound at the U-18 Nationals today.
The foursome lost their first game of the tournament yesterday against Northern Ontario, 8-3.
"They were definitely disappointed when they lost that game," said Al Jensen, Coach. "But, they shook it off, and they're really looking forward to getting in the win column today. It's a great atmosphere here, and we're all really enjoying it."
The team first plays Quebec at 12, and then again at four against Alberta.
Details

Contributed by

Darnell Duff
The Parkland Minor Baseball Association will be hosting two umpire clinics coming up.
Level One Clinic - April 21st - DRCSS.
It's open to anyone who is interested in umpiring throughout the association. If you were a certified Level One umpire in 2017, you can also get re-certified through this clinic.
You must be at least 12 years of age to take part, no experience is required and the fee is $55.
Level Two Baseball Canada Clinic - April 21st - DRCSS.
It's open to Level One officials who have completed their Level One phases.
You can also get re-certified if you are a Level Two official.
The cost is $65.
More information.
Both clinics include in-class and in-game instruction. The length of the clinic is approximately seven hours.
Registration on the 21st begins at 9:00 a.m.
You can also register today, or get more information by calling Curtis Kaleta, President of PMBA at 648-7913.
Details

Contributed by

Darnell Duff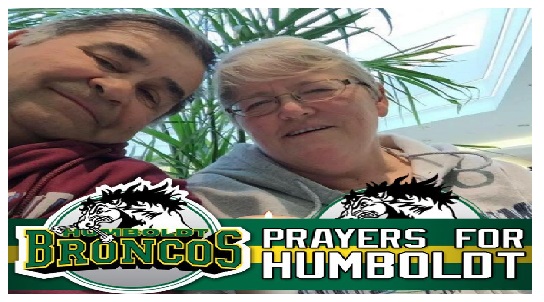 Donna Mikkola and her husband are happy to say they still have very close ties with the Humboldt Broncos.
The Steinbach couple were billet parents for Matthieu Gomercic for two years, while he played with the Pistons from 2014-16.
Gomercic was one of the 29 members of the Humboldt Broncos who were aboard the bus on Friday when they were struck by a semi, and he is one of just 14 of the members who survived.
"He's family to us," said Mikkola. "We were so relieved to hear Matt was alive, but we felt guilty at the same time. It's a totally amazing thing he's alive, but, so many people lost their lives."
In his final year of junior hockey, Gomercic put together a very nice season. In 45 regular season games, the 20-year-old had 29 points and had two more points in four playoff games.
The Mikkola's didn't miss a game while Gomercic played for the Pistons, and even when he moved to Humboldt, they looked at every box score to see how he was doing.
When finding out about the crash, Donna was in disbelief.
"It's so hard to grasp that something like that could happen," said Mikkola. "I just pray that everyone involved can eventually find some peace, and heal. My heart and thoughts are constantly with everyone out there."
Mikkola was able to get in touch with Matthieu after the crash, which lifted her and her husband's spirits.
Details

Contributed by

Darnell Duff
Emma Jensen and her team will begin their quest to become National Champions this afternoon.
The foursome consists of Jensen, Jaycee Terrick, Kaitlyn Szweczyk, and Gracey Gulak.
The team takes on Northern Ontario in their first game.
"We're really excited," said Jensen. "It's going to be really fun getting on that ice for the first time, and wearing the Manitoba jacket."
It's a six-game round-robin for Jensen and the foursome leading up to the National Final later this week.
"We just need to play exactly how we always play as a team," said Jensen. "We don't have any expectations. We just want to play our best."
Stay tuned to 730CKDM throughout the week to see how the foursome does in St. Andrews, New Brunswick.
Details

Contributed by

Darnell Duff
Ste. Rose's Emmalie Thompson was in Winnipeg this past weekend taking part in Hockey Manitoba's Program of Excellence Top 100 Spring Selection Camp.
The Camp welcomed 100 of the top Bantam-aged women's players in the province.
"It was really exciting that I got the chance to take part in it," said Thompson. "I didn't get to do it last year. It definitely means a lot that I was able to do it."
The three day Camp was full of practices, drills and game action, and Emmalie is pleased with how she did but knows she still has things to work on.
"I was pretty fast, so that was one of my advantages," said Thompson. "I need to work on getting stronger, so I'm able to hold the puck better, and not get pushed off the puck."
Emmalie had quite the season on the ice. She was the leading scorer for the Bantam Grand Plains Ice Dogs, and also had success with the Parkland Bantam Rangers.
"I definitely have a lot more confidence in myself," said Thompson. "It means my year was better than I thought. I played as hard as I could all the time, and I was rewarded for it."
Now that this hockey season has just about come to an end, Thompson will prepare for next season and she hopes to move up.
"I'm definitely going to try to make the Midget Yellowhead Chiefs," said Thompson. "I'll be working on my game, and trying to get better because I want to continue playing AAA hockey."
Emmalie notes playing hockey this year was so much fun because her teammates were amazing.
Details

Contributed by

Darnell Duff
The hockey community is still coming to grips with the fatal bus crash that killed 15 Humboldt Broncos members, 10 of which were players on Friday, April 6th.
Bill Chow, President of the SJHL says this won't be a quick heal.
"It's everyone's worst nightmare," said Chow. "You have to think of all the families, the loss of lives, and first responders. There's a lot of different things that are going through everyone's mind, and will for a very long time."
Since the crash, the hockey community has rallied around the Broncos. A GoFundMe page has been started, and as of this publishing, over $4.9 Million has been raised.
"The support has been absolutely incredible," said Chow. "It's really been overwhelming to me, and to the community of Humboldt."
Now Chow and the rest of the SJHL are determining what's next for the league. The Estevan Bruins have already advanced to the Canalta Cup Final.
"We haven't made those decisions yet," said Chow. "We have to in the next few days obviously. Once we do, everyone will find out."
Stay tuned to 730CKDM to find out the decision once it becomes available.
Details

Contributed by

Darnell Duff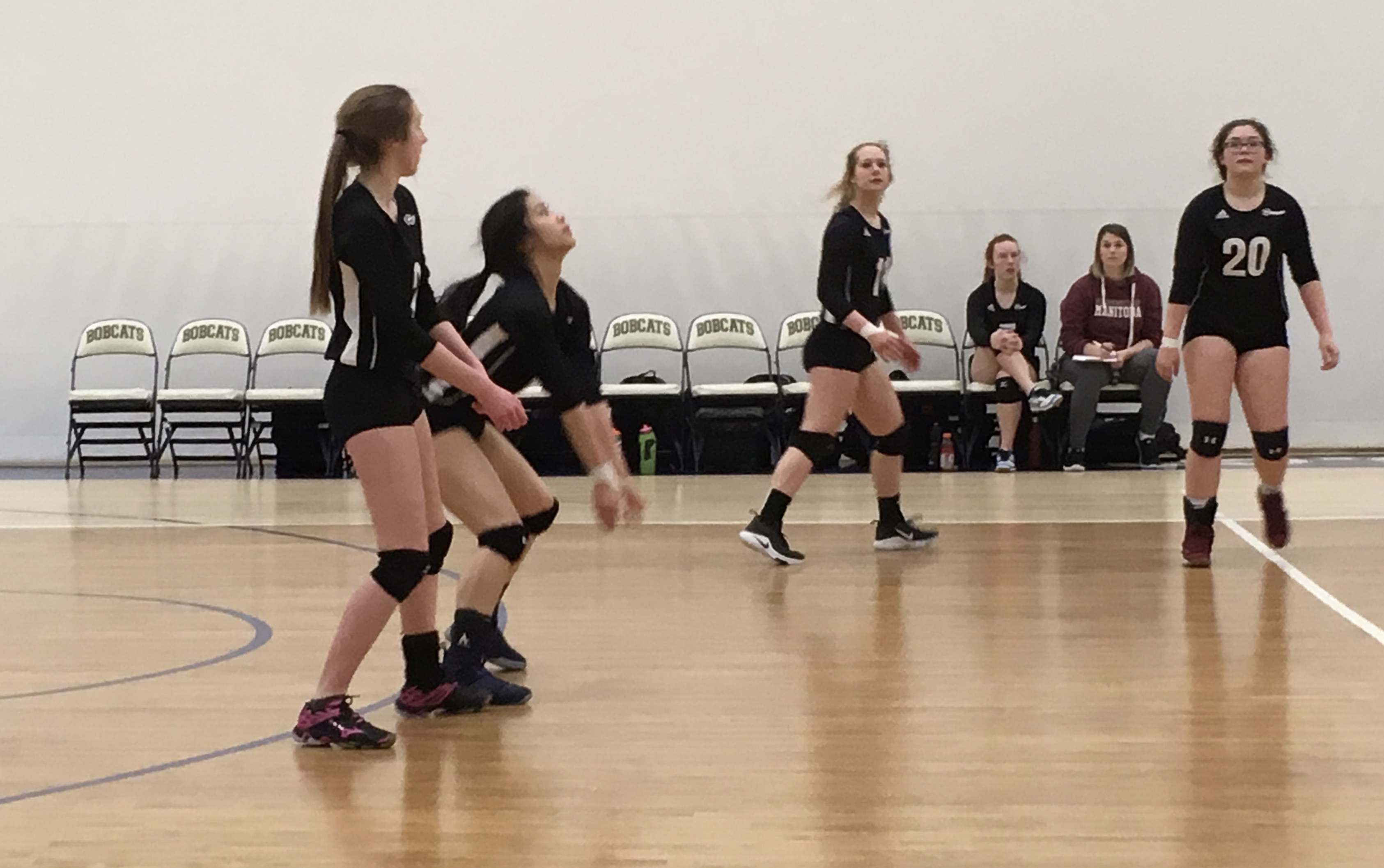 The Parkland Vipers U14 women's volleyball teams did a good job of using home court to their advantage this weekend.
The Vipers #1 lost their semifinal game, but rebounded in the third-place game and ended up with a bronze medal.
Vipers #2 headed to the B-Side for the playoffs, and won their semifinal, and ended up beating Swan River to secure the B-Side Championship.
Details

Contributed by

Darnell Duff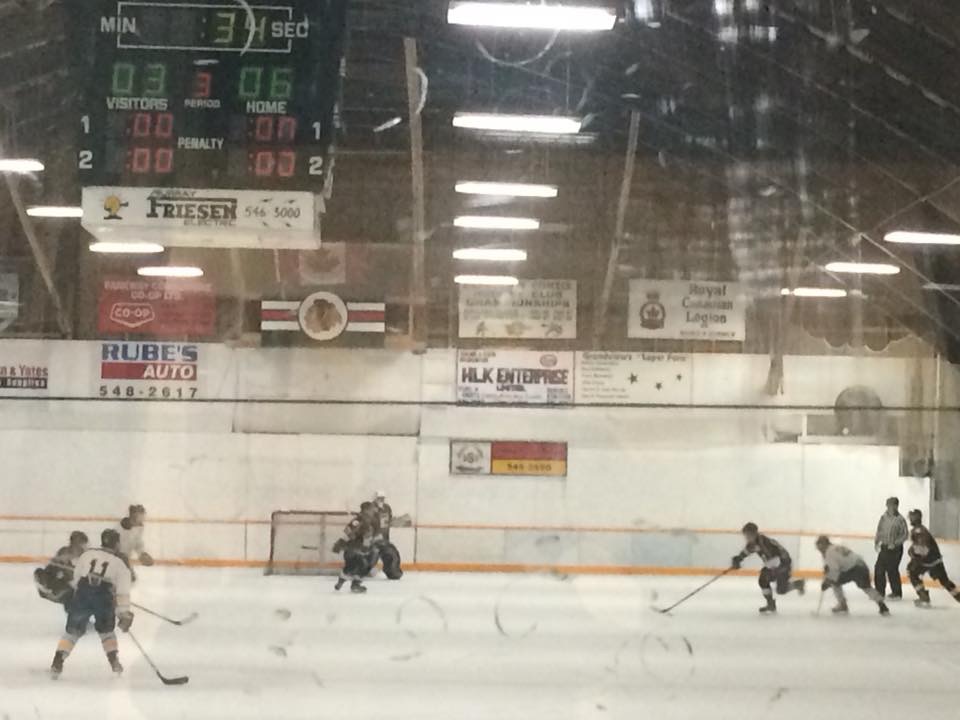 The Grandview Comets season has come to an end.
The club lost 8-4 on Saturday afternoon in Winnipeg against Carman.
Grandview led 3-1 before the Beavers scored seven of the games next eight goals.
Despite the loss, it was still a great season for Grandview that includes a League Championship.
Details

Contributed by

Darnell Duff
The Grandview Comets are back on the ice tonight with a berth in the Provincial Final on the line.
They take on the Carman Beavers in Winnipeg in their third and final round-robin game of the Provincial Championships.
The Comets have jumped out of gates with back to back wins, and another good effort is expected tonight.
It's a big game for the Beavers. They're 1-1, and would likely be eliminated from final contention with a loss.
Gametime tonight is set for 7:15 at Bell MTS Iceplex.
Details

Contributed by

Darnell Duff
Being a first-year AAA player is challenging for most, but Roblin's Brooklyn Hramalak was definitely up to the challenge.
Thanks to a great season, the 14-year-old was invited to Hockey Manitoba's Program of Excellence Top 100 Spring Selection Camp taking place this weekend in Winnipeg.
"It's definitely a really cool feeling," said Hramalak. "Being just a first-year Bantam, it's going to be a great experience to see how all the other really good players play, and how they succeed. I can't wait."
One of Brooklyn's highlights from this past season was when she was named a Tournament All-Star at the Rural AAA Bantam Provincial Championships.
She was also the shootout hero at the Stars Tournament as her and the rest of the Grand Plains Bantam Ice Dogs won the Championship, and both events definitely gave her confidence.
"It gave me a lot because I had lots of ice time playing on two teams," said Hramalak. "Being in those situations will definitely help me in the Top 100 Spring Selection Camp because I've played against most of the girls, so I won't be scared or intimidated out on the ice."
The Camp has already begun in Winnipeg and will go all weekend and Brooklyn knows her goals for it.
"I'm definitely going to push to try and make the Top 40," said Hramalak. "I need to continue working on shooting because that's a big part of playing defence. I also have to keep working on battling against the walls, and winning the puck from the opponents."
Brooklyn is one of five Parkland Rangers who was invited to the Camp and stay tuned next week to find out who the other four were.
Details

Contributed by

Darnell Duff