Latest Sports
The Dauphin Clippers picked up their 20th win of the season last night, as they beat Minnedosa, 4-1.
Ty Hassel, Riley Hammond, Wade Kopytko, and Hunter Glover, scored for the Clippers.
Blake Zamrykut picked up the win between the pipes, for the green and white.
Details
While Reid Carruthers won the Manitoba Viterra Championships, Grandview's Owen Gonty also called himself a Champion this past weekend.
The eight-year-old from Grandview won the Hit-Draw-Tap competition, that was played at the Viterra Championships in Winkler.
The Hit-Draw-Tap competition took place for the second straight year, and featured over 600 curlers ranging from 6-13 years of age.
Gonty won the 6-8 years of age category.
"It felt awesome," said Gonty. "I also won a broom that was signed by Jennifer Jones, so it was great."
The Hit-Draw-Tap competition will return at the Viterra Championships next year in Virden.
Details
The Dauphin Kings will look to rebound from a tough loss on Tuesday, as they cap-off their home and home, against the Portage Terriers tonight.
On Tuesday night, the Terriers put up 50 shots, in beating the Kings, 9-2.
Despite the score, the Kings did play well in the second period, and the beginning of the third, before the Terriers took over.
After being mathematically eliminated from the playoffs on Wednesday, the Kings will look to play spoiler for the remainder of the season.
Jaymes Knee is the hottest King coming into tonight, with points in five-straight games, one of them being a goal, while also chipping in five assists.
You can catch tonight's game right here on 730CKDM, as the pregame show hits the airwaves just before 7:20.
Details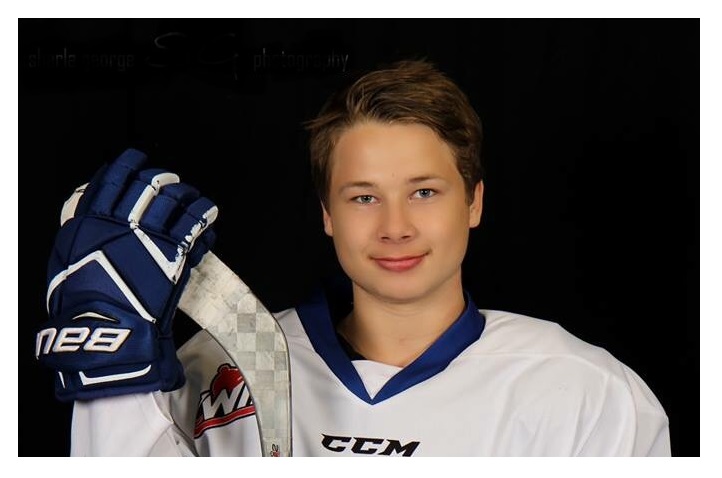 DJ Taylor-Luke is preparing for the Manitoba Winter Games, as he'll be in Thompson next month, taking part in the men's hockey tournament.
"It means a lot," said Taylor-Luke. "I wasn't expecting to even get the chance. For me to get the opportunity, it's a great feeling."
The 14-year-old will suit up on Team West (White) in the eight-team tournament, which will be full of great competition.
"For me to play against the best of the best, it will help me elevate my game," said Taylor-Luke. "Hopefully, it'll make me a better player going forward."
DJ has been playing exceptional hockey for the Rangers this season, putting up 31 points in 23 games, 17 of which are goals.
Details
Dauphin Kings Wilson Northey will continue his hockey career next season, as he's committed to play NCAA Division III hockey at University of Wisconsin Stevens Point.
"You're never really sure about these kinds of things because you can only find out stuff online," said Northey. "But, I visited there a little bit ago, and it was great. I also have a friend that's playing there, and he's told me lots. It's a great school, and I'm super excited about it."
The 20-year-old became a King in the offseason, after spending last season in the AJHL.
"I've been pretty confident all season long, being 20-years-old," said Northey. "But, now, going to college, and I won't be the veteran out there. I'm going to be playing against players a few years older than me, so it's just a size thing. I'm ready for the challenge though, and it should be fun."
U of W Stevens Point play in the Wisconsin Intercollegiate Athletic Conference, and the team has been red-hot all season. In conference play, the team is 5-0-1, and overall, they're 17-4-2.
"A lot of guys playing there and in the league have played Jr.A before," said Northey. "So skill-wise, I feel I can contribute, and do well, at that level. It's just a matter of getting bigger, getting stronger, and training throughout the offseason."
Before playing for the Kings, and in the AJHL, Northey played in the KIJHL, BCHL and the BCMML.
"Growing up, it was always my dream to play college hockey," said Northey. "I'm really looking forward to playing at Stevens Point."
In 41 games this season with the Kings, Northey has 18 points.
Details
When the Manitoba Winter Games kick off on March 4, Gilbert Plains' Jayden Jubenvill will be there.
He'll be competing in the men's hockey tournament, as a part of Team West (White).
"It feels great," said Jubenvill. "Not everyone gets the chance, so it feels really good that I do."
Jubenvill will be one of seven Bantam Parkland Rangers players on the team, in what should be a very competitive tournament.
"I'm hoping to compete pretty hard, and show discipline," said Jubenvill. "And, hopefully, I can get a couple goals, and assists, too."
Other than being joined by six other Bantam Rangers, Jubenvill will be joined by nine players, with the players being from RHA, Central Plains, Yellowhead, and Southwest.
"I'm looking forward to meeting new players," said Jubenvill. "And, of course, playing with new teammates, and playing against some of the best players in the province."
A schedule for the Manitoba Winter Games will be released, closer to the day.
Details
Just 25 days separate Russell's Ryder Thompson and the Manitoba Winter Games.
Ryder will suit-up for Team West White, at the eight-team tournament.
"It's a great opportunity," said Thompson. "I can't wait to play."
In 32 games this season with the Bantam Parkland Rangers, the 13-year-old has 17 points (2G).
"I'm hoping to use the games as a chance to elevate my game to the next level," said Thompson. "I think I'm at a high level, but I know I can work on things, to get better every time I'm on the ice."
The hockey tournament at the Manitoba Winter Games is the first chance for players to make an impression on scouts, who will be picking players on an ongoing basis, for Team Manitoba, that will represent the province at the 2019 Canada Games.
"It adds a little pressure," said Thompson. "Not a lot, but I just need to stay focused, and work on my game."
Ryder and his team kick-off their games on March 4.
"I'm really looking forward to playing with my new teammates," said Ryder. "And, playing against some of the best players in the province. It's going to be a lot of fun."
All the action is played at the C.A. Nesbitt Arena.
Details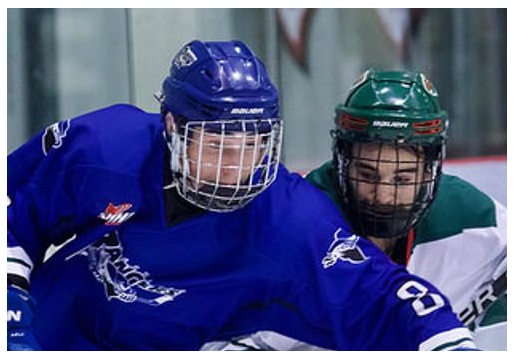 Swan River's Carter Cockburn will be at a WHL Training Camp next fall.
Cockburn, who plays his club hockey with the Parkland Rangers, was listed by the Everett Silvertips, just over a week ago.
The Silvertips have been a perennial powerhouse in the U.S. Division for years, including this year, as they are currently first in the division, with a 34-17-1-2 record.
"It's an absolute honour," said Cockburn. "Everett is such a great organization, and are super successful. It feels really good."
Cockburn has been tearing it up this year with the Parkland Rangers. In 41 games, the Swan River native has 52 points, 29 of which are goals.
"I just need to keep working hard," said Cockburn. "It's been a good season so far, and now, I just need to keep pushing it, and doing everything I can to get better."
Despite the great offensive season for Cockburn, he knows what area of his game, he has to work on most.
"I have to work on my defensive game," said Cockburn. "I have to make sure I play in my own end, and the pace is definitely faster at the next level, so that's what I'm working on most."
The Silvertips main camp will be in late August 2018.
Details
When the High School Curling Provincial Championships kick-off on February 22 at the Winkler Curling Club, Dauphin's Emma Jensen and her curling team will be there.
Skip- Emma Jensen, third- Makenna Hadway, second- Savanna Mansell, lead- Jennifer Yaschyshyn, and alternate- Lane Prokopowich, qualified for the Provincials at the Zone 8 Championships this past weekend.
"It's a great feeling," said Jensen. "We didn't really expect to win because this is a new team. We just kind of put this together for fun, to see how it would go, and it went well. It's a really good feeling, and we can't wait for the provincials."
16 women's teams from around the province will compete at the tournament, all of which compete in a pools format.
"We're hoping to win a few games," said Jensen. "We don't really know the competition out there. We'll get a feeling of the ice and, hopefully, we can play our best the whole weekend."
This will be Emma's second time at high school provincials.
"Last year I played with my sister, and I was lead," said Jensen. "This year I'm skipping, so, I think it's a great experience to play a different position at the Championships."
The Championships will also be played at the Morden Curling Club.
Details
If you want to support local baseball, the Dauphin Minor Baseball Association is looking for businesses who want to sponsor their jerseys this season.
"So far, we've received sponsorship from about 12 businesses here in Dauphin," said Jodie Romanow, President of Dauphin Minor Baseball Association. "We're about 3/4 of the way to our goal, so we're hoping more businesses will step up and sponsor jerseys."
The Association is offering several different sponsorship packages.
$500 – 10 jerseys
$1000 – full team – 21 jerseys
$1500 – two full teams – 42 jerseys
$5000 – 10 full teams – This will also get you signage at all tournaments and your logo and website link on our website main page for five years
"Every business that sponsors will be assigned, or can choose one of three locations on the jersey to have their color logo placed," said Romanow. "The jerseys will be high quality, so they will last at least five years, but we're hoping they'll last 10."
If you would like more information or would like to sponsor the new DMBA's jerseys, you can check out the DMBA on Facebook. You can also call Jodie at 572-5182.
Details
Not much went right for the Dauphin Kings, as they fell, 9-2, against the Portage Terriers tonight.
The Terriers jumped out to a quick 3-0 lead, before Grady Hobbs scored a beauty to bring the Kings within two.
The Terriers bounced back with two more goals, then Ian Briscoe brought the Kings within two, with a goal on the powerplay, to make it 5-2.
From there, it was all Terriers, as they scored four-straight goals to pick up two points.
Photo Credit - Dauphin Kings.
Details