Latest Sports
It was a busy weekend for a few Dauphin minor baseball teams, and here is how they did.
Dauphin Clinic Pharmacy Mosquitos:
Beat Parkway Lanes Mosquitos, 7-4.
Lost to Swan River, 5-4.

Dean Cooley GM Peewees:
Beat Ste. Rose # 2, 13-0 - Jayselyn Nybo threw a no-hitter, with eight strikeouts.
Beat Ste. Rose # 1, 8-5.
Strilkiwski Contracting Peewees:
Beat Rosenort, 5-4.
Beat Trailblazers, 13-2. Cody Coombs had three RBI, and Mya Kubrakovich had three hits and four RBI.
Lost to Winkler, 11-0.
Details

Contributed by

Darnell Duff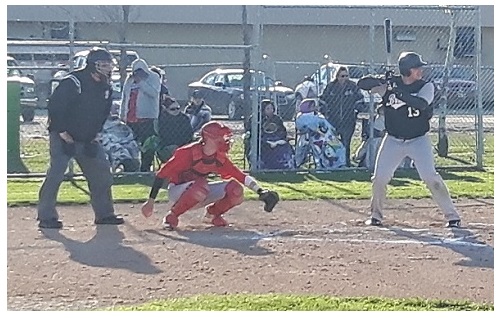 The Dauphin Brewers had a golden chance to get on a little bit of a roll today, but, they failed to do so, losing both of their games in a double dip against Portage.
In the team's first game, they fell 6-4 in a close battle.
The Brewers battled in game two with just nine players, but ultimately fell again, this time by an 8-5 final.
The loss drops the team to 2-3, but they can bounce back when they hit the field on Friday against the Minnedosa Mavericks, in Minnedosa.
Details

Contributed by

Darnell Duff
The 1st Annual Mallard Stars golf tournament took over the Gilbert Plains Country Club yesterday, and here are the results:
Championship Flight:
1st Place - Team Valdez Bear.
2nd Place - Team Chief McKay.
3rd Place - Team Dave Highway
First Flight:
1st Place - Team D. Lacquette.
2nd Place - Team J. Straightnose.
Second Flight:
1st Place - Team Joe McKay.
2nd Place - Team Donna Blackbird.
Closest to the Hole:
#4 - Ryan Flett.
#9 - Elvis Nepinak.
#14 - Walter Mecredi.
#17 - Elvis Nepinak.
Longest Drive #12:
Men's - Larry Nepinak.
Ladies - Donna Blackbird.
Details

Contributed by

Darnell Duff
The Grandview Lakers picked up their first win of the season last night, and Branden Storey was a huge reason why.
He went .500 from the plate in the game, and knocked in four RBI, which was all the Lakers needed as they beat the red-hot Canora Supers, 9-3.
The Grandview native also pitched a complete game, and fanned four Supers batters. The pitching performance was extra impressive, as he slowed down an offence that scored 38 runs in the past two games.
Derrick Pulock also chipped in offensively, with three RBI.
The two teams will cap off their home and home against eachother, next Saturday at Al Sapieha Park.
Details

Contributed by

Darnell Duff
The Parkland Predators soccer team are Champions!
The team consists of U12 girls from both Swan River and Dauphin, and they were in Selkirk for a tournament today, and they won all three games.
First up, they beat St. Andrews, 3-0, and followed that up with a 2-0 win against Selkirk.
In the finals, the Predators then battled with St. Andrews Elite, and the girls from the Parkland won 3-1 to win the tournament.
Details

Contributed by

Darnell Duff
The Grandview Lakers will look to find their bats tonight, as they play their first home game of the season.
Grandview's only played one game this season, and it came five days ago when they opened up their season with a 4-0 loss to the Back Forty Brewers.
Tonight, they welcome the Canora Supers to town, and it won't be an easy test.
The Supers are 2-1 this season, and have scored 38 runs in their last two games, 25 of which came in a 25-0 thumping against the Parkland Padres two days ago.
First pitch tonight is set for 6:00 p.m. in Grandview.
Details

Contributed by

Darnell Duff
The Parkland Zone Track & Field Championships were held today in Swan River.
Here are some of the results:
Grandview
Taron Topham - 1st in Varsity Boys 800M, 2nd in Varsity Boys Javelin.
Eric Shingoose - 2nd in Varsity Boys High Jump, 3rd in Long Jump.
Mia Sturridge - 3rd in JV Girls Shotput.
Chance Shingoose - 4th in JV Boys High Jump
Constantine Byok - 2nd in Varsity Boys Discus
Gilbert Plains
Brady McRae - 1st in JV Boys Javelin.
Jordan McKay - 1st in JV Boys 800, 1500, 3000M.
Jordyn Silworsky - 3rd in JV Girls Javelin.
Grace Bonham - 1st in JV Girls Javelin.
Tyrene Crowe - 1st in Varsity Girls Shotput, 3rd in Varsity Girls Discus.
Tenley Ilnisky - 1st in JV Girls Shotput and Discus.
Sam Robak - 1st in Varsity Girls Discus.
Kyler Rubeniuk - 3rd in JV Boys Triple Jump.
Brenna Jubenvill - 3rd in Varsity Girls Shotput.
Brady Grasby - 1st in Varsity Girls High Jump.
Norah Gulak - 3rd in JV Girls 400M
Dauphin
Alex Iwanchysko - 2nd in Varsity Boys 3000M.
Emmalie Thompson - 1st in JV Girls 800M.
Zach Eiffert - 1st in Varsity Boys 100, 200 and 400M.
Mollie Nolan - 1st in Varsity Girls 200M.
Jocelyn Clement - 3rd in Varsity Girls 200M.
Rylee Zalischuk - 1st in JV Girls Triple Jump.
Rueben Houle - 3rd In Varsity Boys Shotput, and 2nd in Discus.
Justin Bull - 3rd in Varsity Boys Discus.
Lane Prokopowich, Mollie Nolan, Megan Zalischuk - 1st, 2nd, 3rd in Varsity Girls Long Jump.
All of the athletes above now advance to the Provincial Championships June 7th-9th in Winnipeg.
Details

Contributed by

Darnell Duff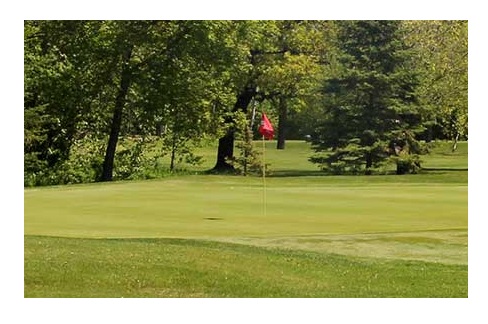 The Dauphin Lake Golf Club will be hosting the "Ladies Season Opener" tournament on June 2nd.
The event is open to both members, and the public.
For members, it's $25, and non-members are $50 and the format is an 18-hole texas scramble.
There will also be prizes, and a meal after the round with the tee times set to begin at 10:00 a.m. and registration is 9:30.
"It's a chance to see and experience the Dauphin Lake Golf Club," said Karen Toderian. "And, of course, you get to see how fun the Dauphin ladies are."
To sign up today, you can call the Dauphin Lake Golf Club at 638-9400.
Details

Contributed by

Darnell Duff
Gilbert Plains Lukas Frykas will never play another high school basketball game, but the 17-year-old is definitely going out near the top.
At the end of the season, he was awarded the Garett Lee Sidor Memorial Scholarship, which is given out by the Manitoba High School Athletic Association (MHSAA).
"It's a huge deal, especially being it a Memorial Scholarship," said Frykas. "A lot of people think highly of it, and so do I. It's really exciting, and it feels great."
Although he won the scholarship, Lukas didn't even apply for it. His coach, Simon Chalke at the school nominated him for the award, and well the rest is history.
"It was a really big surprise," said Frykas. "I play at such a small school of only 67 kids, so you can't really expect to be noticed very much, and we didn't even make it to the provincials. It's really quite amazing that other people were looking out for me."
Frykas had a dominating season with the Trojans. He averaged 17 points and 11 rebounds and he led the team in free throw percentage.
The Garret Lee Sidor Memorial Scholarship is worth $750, and now Frykas has to decide what he wants to do.
"I have two options right now," said Frykas. "I'm hoping to go to Royal Military College, but I won't be able to use the scholarship there, so I'll have to turn it down. The other is through the Air Cadet program, and I'll be getting my private pilot license soon. Then I'll try and get my commercial license, and with everything needed it's quite expensive, so I'll definitely use my scholarship for it."
Not only was Lukas the captain of the Trojans basketball team, but he was also the captain of the volleyball team this past season.
"It meant a lot to me," said Frykas. "At one time, I was the person that was really new to the sport and I looked up to the older guys. So to grow under those guys, and then be able to be one of those guys, and a leader this year was really great. I'll never forget it."
He also highly excels in the classroom, maintaining an 89.6% academic average.
Details

Contributed by

Darnell Duff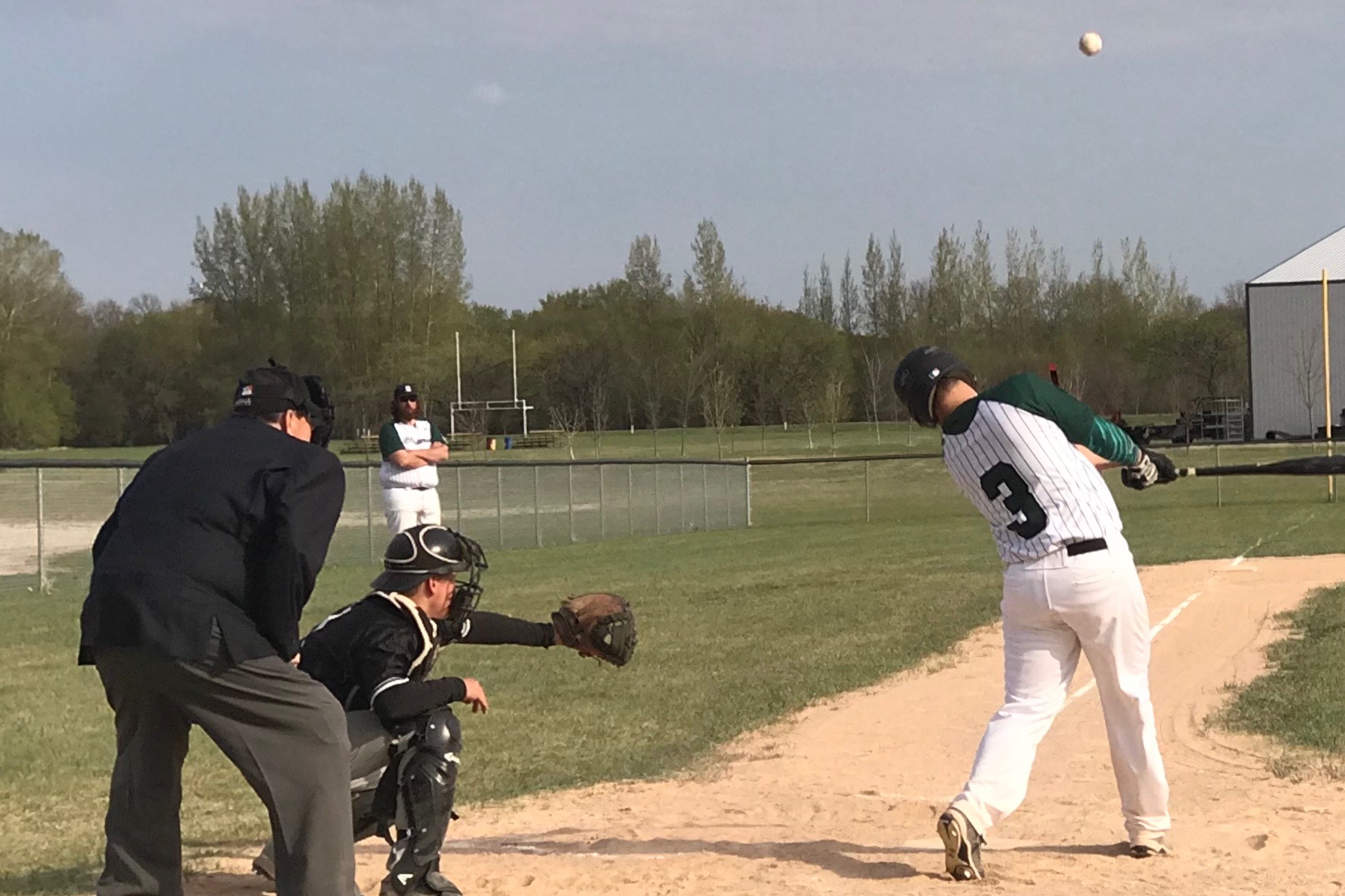 The Dauphin Clippers baseball team's quest to be the best in the province won't be easy, but they've given themselves a chance after qualifying for the High School Provincial Championships.
"It's definitely a great feeling," said Don Sheldon, Coach. "Those were some hard fought games. Anytime you get to represent the area at the Provincials, it's a great opportunity."
Heading into the Zone Championships, the Clippers entered as the top seed, and despite the close battles, they persevered.
"I think the pressure was on us for sure," said Sheldon. "I know going in, that it wasn't going to be easy. Everyone was prepared, and the boys made it happen."
Now the Clippers are in full-on preparation mode for the Provincial Championships that start up late next week, and Don is feeling confident.
"We'll perform well, as long as we stay away from errors," he added. "I've thrown nine different pitchers throughout the season, so I expect that to play to our advantage."
Before diving back into game action, the Clippers do get several days off, and that's definitely something that will benefit the team.
"We've had a really heavy schedule," said Sheldon. "We had a stretch where we played 10 games in 15 days which is tough on the boys. But, they performed well, and now we're enjoying a few days off and it's well deserved."
We'll have your full results when the Championships start on May 31st.
Details

Contributed by

Darnell Duff
The 2018 MJHL Draft is just over a week away, and the Dauphin Kings have Auto-Protected two highly talented young Parkland Rangers.
To start it off, the Kings auto-protected forward Brayden Broome.
He's coming off a good season with the Parkland Rangers, where he put up 14 points in 30 games.
"This year he made the AAA program with the Rangers, and had a good season with them," said Doug Hedley, HC/GM for the Kings. "He's a tall kid with some upend. We feel with some development at the AAA level in Bantam and Midget, he'll be a good fit for our organization down the road."
The second player the Kings auto-protected is Dauphin's Hayden Lacquette.
The 5 foot 7 defensemen finished this past campaign with five goals and 16 assists in 36 games. He was also chosen to take part in the Manitoba Winter Games.
"He's a very good skilled defender," said Hedley. "He's a guy that can make a good first pass and has a great skillset. We know he can carry the puck up the ice and he's very good offensively. We're looking forward to having him as a part of the organization."
The Draft is set for June 3rd in Winnipeg, and make sure you tune in that day to see whats up with the Kings.
Details

Contributed by

Darnell Duff