Latest Sports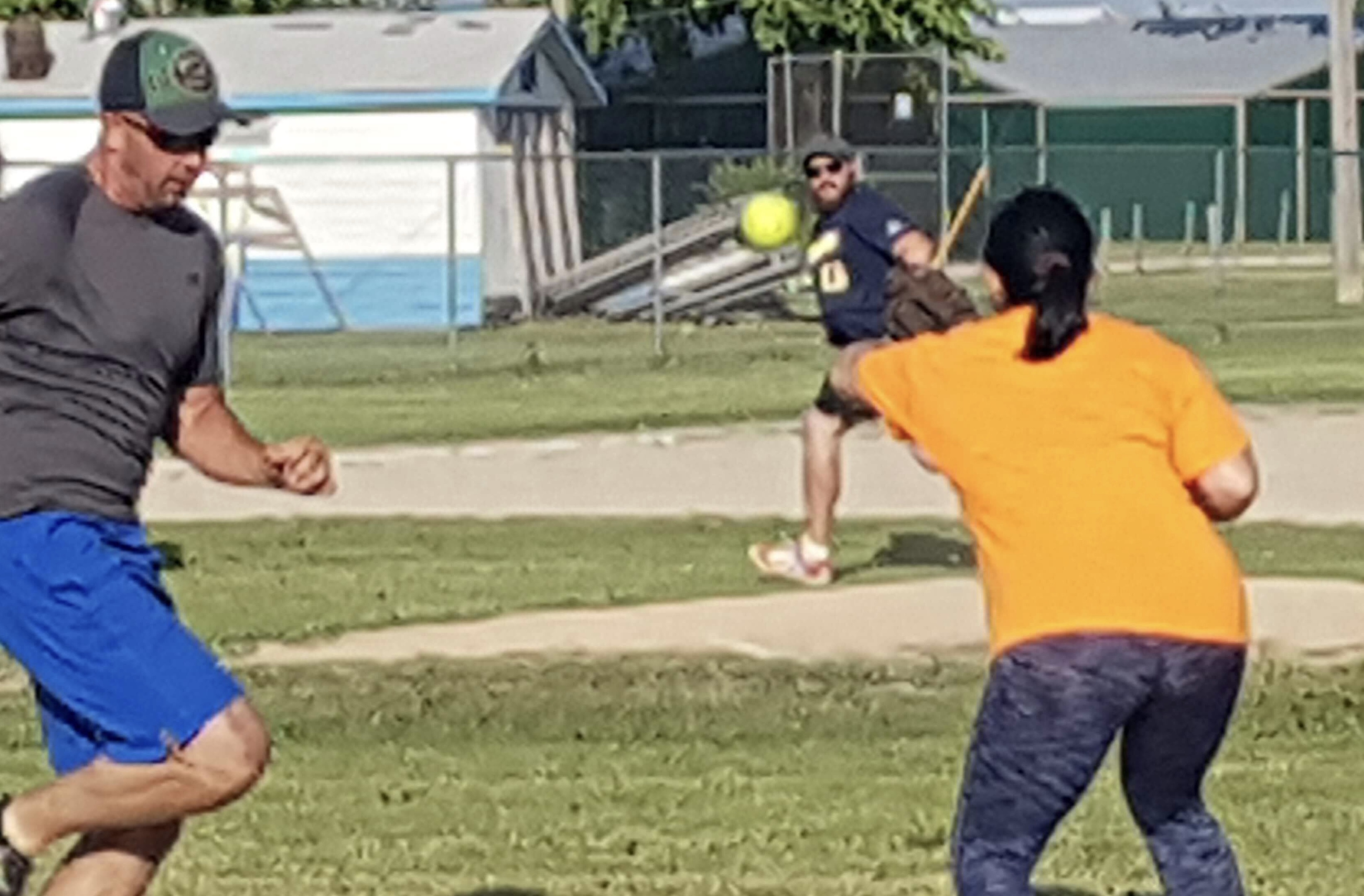 Here is the July 3 scoreboard.
Dauphin Competitive Slopitch League:
Balloholics beat Guns N' Hoses, 16-6.
Catalyst Credit Union Brewmeisters beat Blackbeard, 20-8.
Denray Tire beat Aspen Insurance Swingers, 15-3.
Showtime beat Strilkiwski Contracting Crushers, 35-13.
Cartridge Outlet Danes Dingers beat Giants, 7-0.
Manitoba Mid-Amateur Golf Championships:
Chad Facey shot a 4 over to sit eight strokes behind the lead after one round. It's a three round tournament.
Manitoba Women's Amateur Golf Championships:
Coral Zamzow from Swan River shot an opening round 22 over in the first of three rounds.
Santa Clara League:
Minnedosa beat Plumas, 5-3.
Southeast Senior League:
Langenburg beat Back Forty, 9-3.
Details

Contributed by

Darnell Duff
Thousands of people in the Parkland spent their weekend on the beaches, at Countryfest or spending time with their loved ones, but Dauphin Kings Prospect Jack Oleksiuk spent his winning a Gold Medal at the U-16 World Junior Ball Hockey Championships.
"It was absolutely amazing and life-changing," said Oleksiuk from the Czech Republic. "The fans there were just crazy. We're World Champions like it's hard to even put into words how I feel right now."
Jack, the younger brother of current King Kyle Oleksiuk suited up for Team Canada West at the event, and the team went into full-on cruise mode. Overall they went 5-0, which included beating the host Czech Republic team in the semifinal.
"The Czech Republic fans were crazy, like totally nuts," he added. "Just an amazing atmosphere overall."
In the final, Oleksiuk and the rest of the Canucks beat Slovakia, 3-1 to claim gold.
"I'd say Slovakia was the toughest opponent we faced," he added. "Playing Czech in the semis wasn't easy, but I think Slovakia was deeper."
Jack scored two times in the five games and added one helper.
Details

Contributed by

Darnell Duff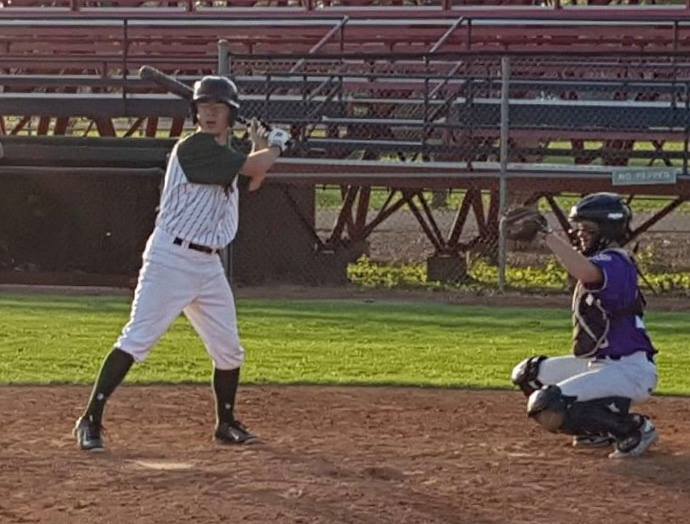 Here's today's local schedule.
Dauphin Competitive Slopitch League:
Giants vs Danes Dingers.
Balloholics vs Guns N' Hoses.
Denray Tire vs Aspen Insurance Swingers.
Brewmeisters vs Blackbeard.
Showtime vs Strilkiwski Contracting Limited Crushers.
Southeast Senior Baseball League:
Langenburg Legends vs Back Forty Brewers.
Roblin Stars vs Parkland Padres.
Willowbrook Royals vs Yorkton Yankees.
Santa Clara Baseball League:
Minnedosa Mavericks vs Plumas Pirates.
Details

Contributed by

Darnell Duff
It was a jam packed weekend for the Bantam AAA Parkland team who were in Portage for the July Long Classic.
Here are the scores:
Lost to North Winnipeg, 13-11. (#1 team in Winnipeg).
Lost to North Winnipeg, 16-7.
Lost to Oildome.
Lost to Midwest.
Lost to Bonivital.
Next up for the team is a Provincials Qualifier from July 20-22 in Winkler.
Details

Contributed by

Darnell Duff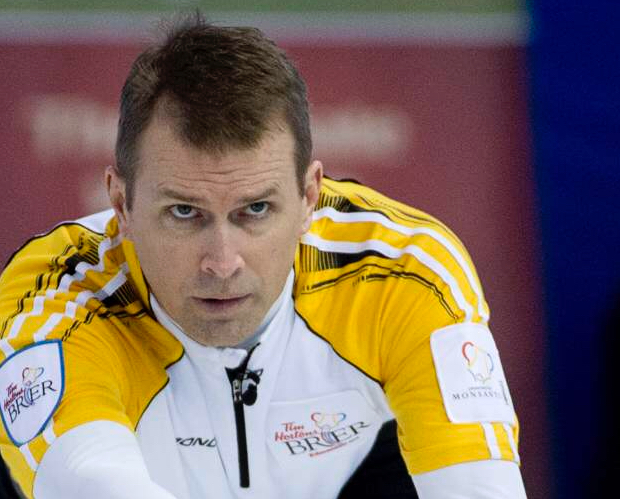 The Grand Plains Celebrity Classic is under two weeks away, and already three amazing Celebrities have been announced.
You can now make that four, as Curling Legend Jeff Stoughton will be teeing it up at the event on July 14.
Jeff has won the Manitoba Provincial Men's Championship an incredible 11 times, and followed that up by winning the Brier three times.
In 1996 and 2011, he also added won the Men's Curling Championship, and placed in second one other time.
The achievements keep rolling on as he's a two-time Canadian Mixed Champion.
You can get the chance to bid to play with him, but don't wait long because it's expected to sell out.
Call the proshop at 548-3030 to sign-up today.
Details

Contributed by

Darnell Duff
What a weekend of ball it ended up being in Swan River and now two teams are Provincial Championship bound.
The Roblin Stars 13U battled, and provided fans with perhaps the best game of the tournament as they beat the Strilkiwski Contracting Peewees, 13-12.
They now advance to the "AA" Provincials in Winnipeg from July 13-15.
After Swan River beat Grandview in the semifinals, the Strilkiwski Contracting Peewees had one more chance to advance to the "A" Provincials, and did they ever.
In another great game, Dauphin came out on top against the host Royals, 8-7.
The "A" Provincials will be this upcoming weekend in Seine River/ Ile des Chenes.
Details

Contributed by

Darnell Duff
The Grandview Lakers were in tough yesterday as they took on the Willowbrook Royals, and they fell short in both games.
Willowbrook took the first game, 16-1, and followed that up with a 9-1 in the backend of the double dip.
The Lakers are now 2-10-1.
Details

Contributed by

Darnell Duff
Johnny Manziel watched from the sideline again as Jeremiah Masoli starred in the Hamilton Tiger-Cats' 31-17 victory over the Winnipeg Blue Bombers.
Masoli completed 31 of 41 passes for 369 yards and a touchdown to help the Tiger-Cats improve to 2-and-1.
Manziel hasn't taken a single C-F-L snap in his first three weeks.
Details

Contributed by

Darnell Duff
The action is underway in Swan River as the 13U Parkland Regional Baseball Championships take centre stage.
Here's the weekend draw:
Stay tuned for results throughout the weekend.
Details

Contributed by

Darnell Duff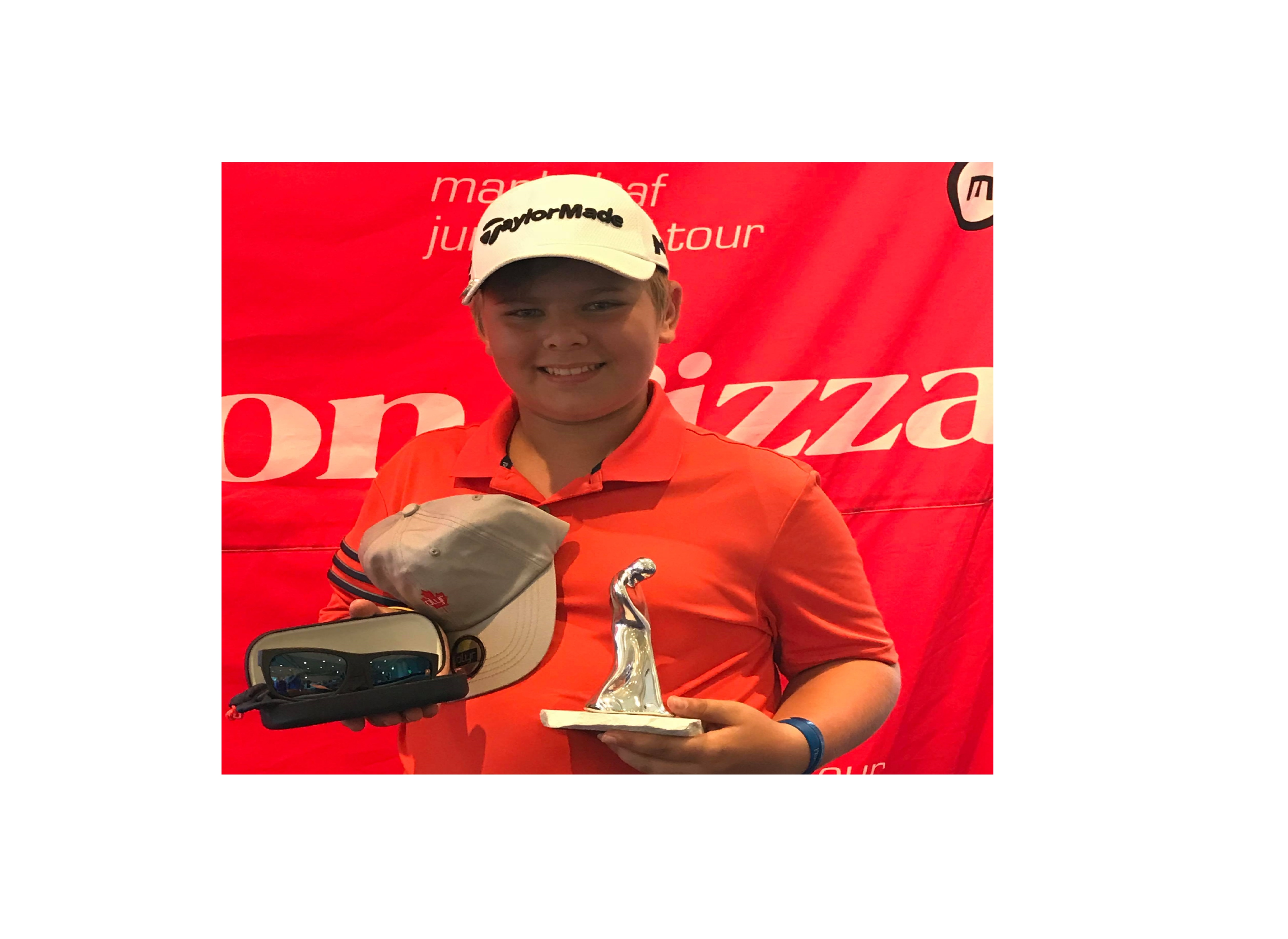 Cool, calm, and collected... That's what Neepawa's Hayden Delaloye was like the past couple of days at a Maple Leaf Junior Golf Tour event at Bel Acres in Winnipeg.
The 12-year-old won his second ever Tour event, this time cruising to the finish line winning by eight strokes over Jack Taylor.
"It's a really good feeling to win this tournament," said Delaloye. "There are so many great competitors that force you to make good shots and be consistent. It was a lot of fun for sure."
Delaloye had a comfortable, but stressful four-shot lead heading into the final round. The 83 he fired in round one was especially impressive considering he struggled with his putter.
"I really didn't have any bad shots, and if I did, I didn't get mad at myself," he added. "After the first round, I worked on my putting on the putting green, and I made some really good putts on day two. My putting was definitely a lot better on day two, compared to day one."
"I've led in the past heading into the final round, so I knew what it felt like," said Delaloye. "Of course I was a little nervous because everything was chasing me. I just tried my best to make every shot count."
As the Manitoba Order of Merit leader in his age group, Delaloye is just two days away from clinching his spot to take part in the MJT National Golf Championship, that is played in Phoenix this year.
"I've had the chance to play in the nationals the past two years, and it was always a lot of fun," said Delaloye. "I didn't do as well as I wanted, so hopefully this year if I get my spot, I can make something good happen."
The next MJT event for Hayden is in late July at the Selkirk Golf and Country Club.
Details

Contributed by

Darnell Duff
The Winnipeg Blue Bombers are coming off an absolute drubbing of Montreal last week, but tonight's game won't be as easy as they battle with the Hamilton Tiger-Cats.
Last week, Chris Streveler was a beast through the air and on the ground in the win and the rookie QB has Bombers fans feeling a lot better then they were nearly a month ago when Matt Nichols was sidelined.
But, Streveler isn't the only QB that comes into tonight red-hot. You get the sense that Hamilton's Jeremiah Masoli is playing on pins and needles... because one bad performance could see Johnny "Football" Manziel take the reigns.
Fun Facts:
The Bombers had four Canadians score TD's last week. Going back to 1990, no other team has ever reached that number.
The last Bomber QB to throw three TD's in consecutive games was Kevin Glenn way back in 2005. Streveler can achieve that feat tonight with three throwing TDs.
Gametime:
If the Bombers wish to have success tonight, they'll have to stop Masoli who has thrown 300+ yards in seven straight games, and the tremendous-trio of receivers. Last year Jalen Saunders, Luke Tasker, and Brandon Banks all picked up more than 1000 yards receiving, and they're all well on their way this season as well.
The game goes at 6:00 tonight, and you can hear it all right here on 730CKDM, as we're a proud member of the Blue Bomber Radio Network.
Details

Contributed by

Darnell Duff