Latest Sports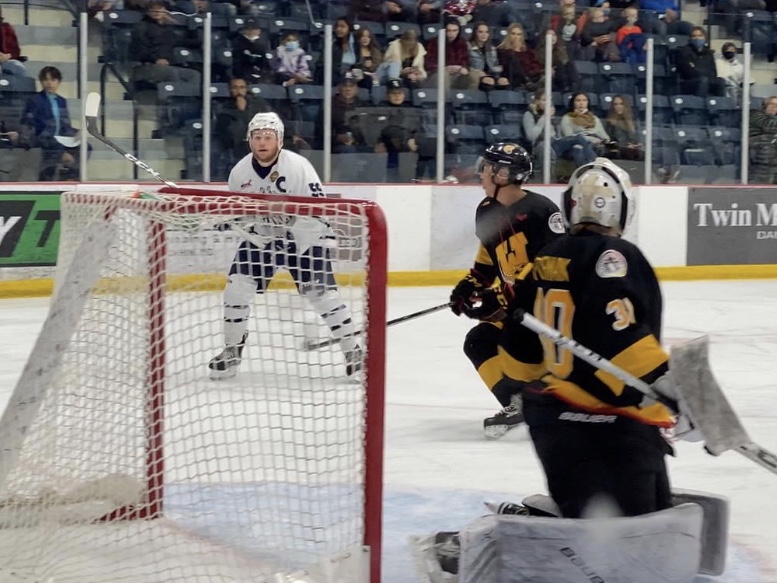 It's been only eight days since the Manitoba Junior Hockey League's regular-season began back last Friday; however, the Dauphin Kings will meet the Waywayseecappo Wolverines for the third straight time tonight and second straight at the Waywayseecappo Arena Complex.
Tied atop the standings in the Northwest Division, the teams are coming off a weekend split in which Wayway won the opener, 7-3 before Dauphin rebounded with a 7-0 win.
So with one successful punch each, the teams open another weekend set of games with the rematch being played in Dauphin tomorrow.
The Wolverines are now 17-10-4 in their last 31 home games dating back to last year despite Saturday's defeat.
"The intensity to detail has to be there and we have to be really strong defensively," said Doug Hedley, Head Coach, and General Manager. "If we play strong defensively, we will be in the game and we're going to need a solid effort from the top to the bottom of the lineup."
Just like Matthias Smith did, Brendan Forman had an up and down weekend. He was very good on Friday when he made 30 saves on 33 shots which included a highlight-reel save as he robbed Vincent Nardone.
Brendan Forman (01) with a large cross-crease stop 🛑 for the @mjhlWolverines in his first win.#MJHLOpeningWeekend pic.twitter.com/c97leU4ERD

— #MJHLHockey (@mjhlhockey) October 10, 2020
Dauphin would come out with a different offensive touch on Saturday and they lit up Forman as he made just 29 shots on 35 saves in a defeat. The former Humboldt Bronco is definitely capable of making big saves and winning his team a hockey game.
For the Kings, Matthias Smith gave up six goals on Friday before he went 30-for-30 on Saturday as he earned his first shutout of the season. Tonight's game continues a busy stretch of divisional play for Dauphin who will including tonight play their next six games within the Northwest Division.
After that, they play two out of division games before returning to the division for another eight straight against Northwest Division teams. It's certainly a unique format, but it's one that Hedley has enjoyed as the Kings look to get above the .500 mark tonight.
"It sure brings the rivalry back, that's a guarantee," said Hedley. "Emotions were high near the end of game one and all night in game two. It's almost like a playoff series and as long as games are tight and close, these players will be playing with that fire in their belly."
King and Wolverine statistics:
Kings:
PP - 2-for-8 = 25% PK - 8-for-10 = 80% Home - 0-1 Road - 1-0
Leading scorers -
Grady Hobbs (2G, 1A), Austin Lamotte (2G, 1A), Colby Jaquet (3A)
Wolverines:
PP - 2-for-10 = 20% PK - 6-for-8 = 75% Home - 1-0 Road - 0-1
Leading scorers -
Conrad Phillips (1G, 2A), Gerrik Ripley (1G, 2A), Jaymes Knee (1G, 1A), and three others with two points.
Around the MJHL:
Swan Valley (2-0) vs OCN Blizzard (0-2), Selkirk Steelers (0-2) vs Winnipeg Blues (2-0), and Virden Oil Capitals (1-0-1) vs Portage (1-1).
Don't forget, Darnell Duff begins the broadcast tonight with the Parkland Source for Sports pregame show at 6:45.
Details

Contributed by

Darnell Duff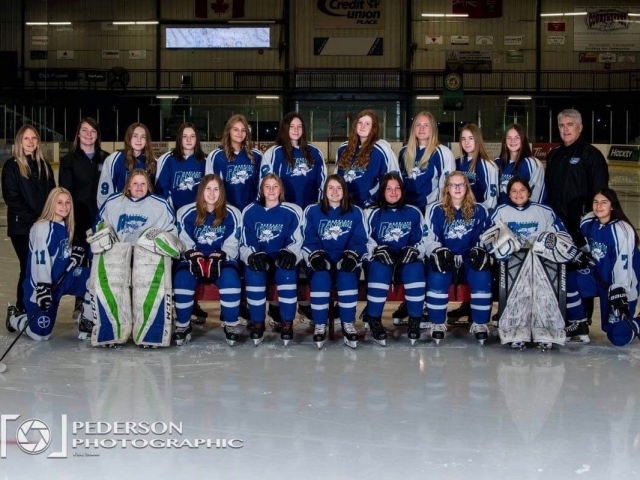 The Parkland U-15 Women's Rangers have had a busy few weeks as they prepare for what will be an extremely busy weekend in Grandview.
It was a historic start to the season for the Club as they had 25 registered Parkland athletes tryout for the team -- more than any other year -- and there were also a few players from outside the region. The team has been on the ice every weekend since they started camp back on Saturday, September 12.
Phil Fafard is back as head coach while Craig Zamzow will be the assistant coach this year. After a very intense few weeks of tryouts, the team ultimately trimmed down their numbers 17 which is where they will begin their season with.
"Certainly having 25 players out at camp provided a very competitive edge," said Zamzow. "I think this team offers a lot of depth perhaps that the organization hasn't had in the past years. Our selection committee had some tough choices, but that's a good thing for the Parkland."
The team played in just one preseason game against the Westman Wildcats -- who is known as a perennial powerhouse every year -- and the Rangers did come up short.
"A lot of kids were battling for spots at that point, so everyone was working extremely hard and pushing themselves," offered Zamzow. "Westman had some big girls with some speed so we'll definitely be prepared for our next game against them."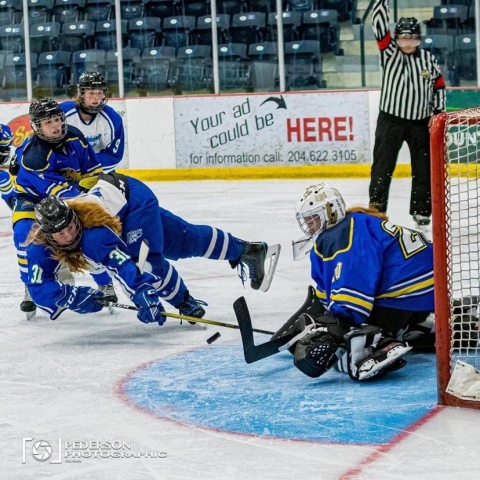 As noted above, this year's final team has been selected.
Goalies: Caitlin Fillion (Gilbert Plains) and Jane Sugimoto (Stonewall).
Forwards: Carli Durston (Dauphin), Skyla Burns (Dauphin), Tristyn Hanneson (Dauphin), Brooke Shewchuk (Dauphin), Ffion Devonald (McCreary), Tayah Zimmer (Russell), Sammy Jo Moshenko (Minitonas), Katie Falkevitch (Russell), and Alexis Campbell (Kinosota).
Defenceman: Grace Kirk (Swan River), Montana Jubenvill (Gilbert Plains), Raylyn Koshowski (Dauphin), Adel Wiebe (Grandview), Reese Boguski (Dauphin), and Crystal Zamzow (Swan River).
"It's really nice to see the entirety of the Parkland included on this year's roster," said Zamzow. "We have a lot of quality young women that want to develop their hockey games and we're really looking forward to working with them."
A two-game weekend is up next for the U-15 Rangers. They'll play Yellowhead on Saturday morning at 11:00 and 2:00 p.m. at the GACC.
"Anyone that's making the commitment to drive around the Parkland to practice is always excited to play games," ended Zamzow. "Our expectations are the girls will work extremely hard this weekend and we'll see what happens."
Details

Contributed by

Darnell Duff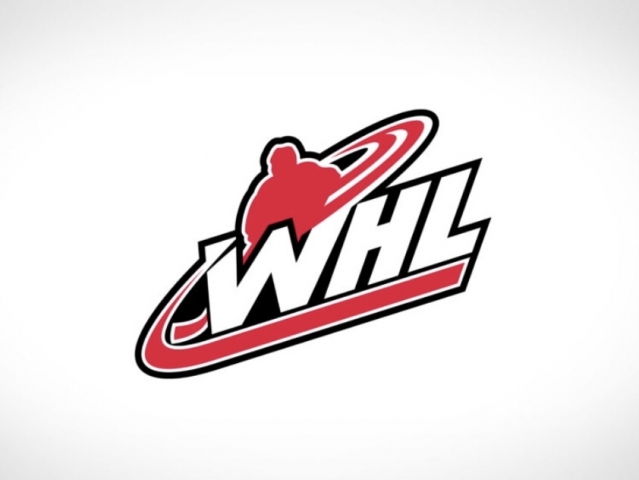 The Western Hockey League has confirmed that the new season will officially begin on Friday, January 8, 2021.
The league has agreed that all games will be played exclusively within the boundaries of each of the four Divisions. The Brandon Wheat Kings will play in the East Division alongside the Winnipeg Ice, Swift Current Broncos, Prince Albert Raiders, Saskatoon Blades, Regina Pats, and the Moose Jaw Warriors.
Edmonton, Medicine Hat, Lethbridge, Calgary, and Red Deer will be paired while Kamloops, Victoria, Vancouver, Kelowna, and Prince George will play in the B.C. Division. The U.S. Division will be comprised of Portland, Everett, Spokane, Seattle, and Tri-City.
WHL Commissioner, Ron Robison had this to say on the news.
"The WHL is very excited to be opening our WHL Regular Season on January 8," commented WHL Commissioner Ron Robison. "The WHL is a world-class development league and we remain fully committed to providing our players with the highest level of training, coaching, and competition in the system."
All WHL players will be reporting to their respective WHL Clubs following the Christmas break where they will begin training in preparation for the opening of the WHL Regular Season on January 8.
Details

Contributed by

Darnell Duff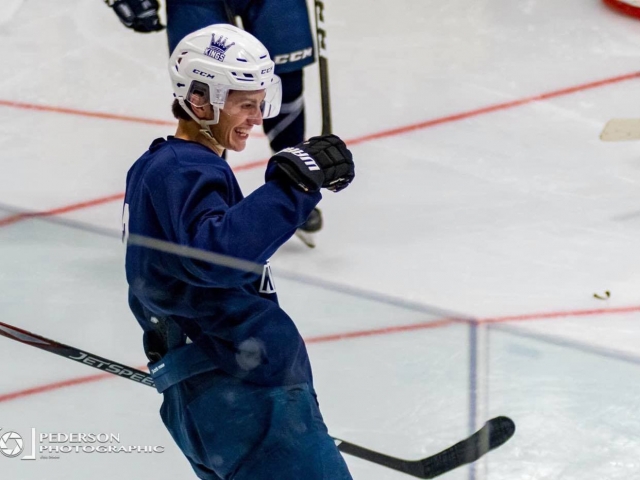 Owen Wareham was an all-star with the Yellowhead Chiefs program and he certainly enjoyed representing the organization. After playing two seasons with the U-15 team, Wareham played the past three seasons with the U-18 team, one that was seen as a perennial powerhouse year after year.
In 151 games (including playoffs) with the U-18 Chiefs, Owen scored 33 times and he added 58 assists. Known as an offensive-defenceman, he prides himself on his play in his own end, and then he loves joining the rush offensively.
After he was drafted 35th overall in the 2017 MJHL U-15 Draft by Dauphin, Wareham has been looking to break his way into the Manitoba Junior Hockey League and he has now done that.
Owen was one of the most impressive players through training camp and the preseason which has earned him some heavy minutes on the back end in the first two games of the regular season.
The biggest change that Wareham has had to get used to this season is the amount of time in the rink and gym. With Yellowhead, the team would practice a couple of times a week and play on weekends. With Dauphin, the team practices every afternoon and also spends time in the gym on top of the team's games on weekends.
"It's all hockey here, that's the only focus. I honestly love it, I love playing this game, and practicing every day gives me a chance to improve and that's my goal," said Wareham.
Owen said these comments ahead of Dauphin's back-to-back games this weekend against the Waywayseecappo Wolverines. Saturday's game will be the fourth against the Wolverines in a matter of nine days. After this four-game slate against Wayway, Dauphin will play four straight games against the OCN Blizzard.
That's how the schedule works out as the league has gone to divisions with the Kings playing in the Northwest Division. In all, Wareham and the rest of the Kings will play Wayway, OCN, and Swan Valley eight teams in the regular season.
"It gives each one of those games like a playoff feel and the rivalry continues to grow between us and those teams," said Wareham. "I think it's a pretty cool setup and I believe the league has done a pretty great job of putting together a plan to play games."
It hasn't been all hockey for Owen at an elite level. The Rivers native is also an elite baseball player that has had the chance to represent Manitoba on the national stage. He played on Team Manitoba last summer -- a team that played in the Canada Cup in Regina -- with the team going 4-3. Wareham went 1-for-4 from the plate and he also drove one run in against Alberta. He visited colleges that were interested in what he has to offer; however, hockey was ultimately what he chose. That's the opposite of what Noah Geekie chose as the Strathclair native decided to play elite baseball instead of hockey.
"It came down to crunch time in the past year, I really had to decide," said Wareham. "When it came down to it, I knew this is where I wanted to be. Either option would have been a win-win, but I feel this is my best option and I'm really glad that I'm getting a chance to play with a great organization."
Yellowhead Connection:
Chad Facey and Owen Wareham have gotten to know each other very well over the years. Facey coached Wareham in his final year of U-15 hockey with the Chiefs in the 2016-2017 season.
He also coached Owen for the three years following with the U-18 team and now, the duo has reunited in Dauphin as Chad is an assistant coach on Doug Hedley's staff which includes Jayson Argue and Brad Dupasquier.
"He has definitely made the transition to this team a lot easier and I'm really grateful for that," ended Wareham. "It's been really great and I'm happy that he's here."
Get to know Owen:
What's your favourite hobbies? Golf and baseball
What's your favourite pregame meal? Chicken and rice
What's your favourite NHL team? Washington Capitals
What's your favourite MLB team? Toronto Blue Jays
What's your favourite song? Diamond in my pocket by Cody Johnson
Cheat meal? Pizza
Where do you want to travel to? Banff. I've been there before and I would love to go back.
Details

Contributed by

Darnell Duff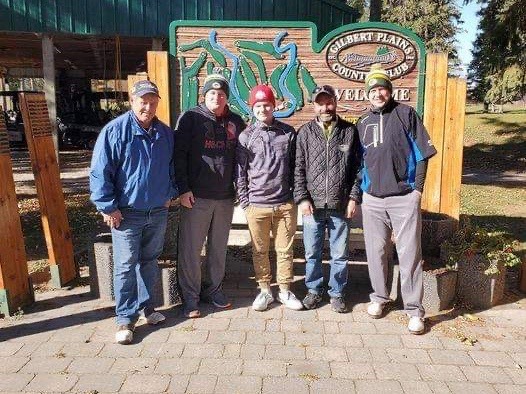 The summer of 2020 was one that everyone was trying to stay safe and healthy while the COVID-19 pandemic was front and centre and still is.
Many people wanted to also get some exercise while staying competitive and that's where the Gilbert Plains Country Club came in.
Scott McCallum and staff prided themselves on maintaining a safe environment for all. Whether it was having a meal at Putters Cafe & Lounge or playing 18 holes on one of Manitoba's finest destinations, the Club truly was a safe place for all.
The course was also the site of a historic day. Back on Saturday, September 19, there wasn't an open tee-time until 4:07 p.m. That means from opening until that time, there were more than eight hours of a packed tee-sheet. After 5.5 months of golfing and fun times at the Club, the season has officially come to an end.
"That day in September with the packed tee-sheet was something you don't normally see and it was a learning curve for our members who couldn't play in their desired time," said McCallum. "With that said, all of our members are amazing people who love seeing new faces. They do totally understand when they can't get out when they want to, so that's wonderful."
Since there wasn't much else to do when it comes to sports throughout the summer months, new faces flocked to the golf course and that was the case in Gilbert Plains.
"It was a wonderful year. If anyone would have talked about having this kind of a year at the start, I wouldn't have believed them," said Scott McCallum. "With having to social distance and everything, the golf course is a great place to do so. I'm really proud of the staff and everyone involved."
The Gilbert Plains Country Club will also play host to the golf event for the Manitoba Summer Games Powered by Manitoba Hydro which was postponed to next summer from this summer. Something else exciting going on at the Club is a brand new outdoor event centre.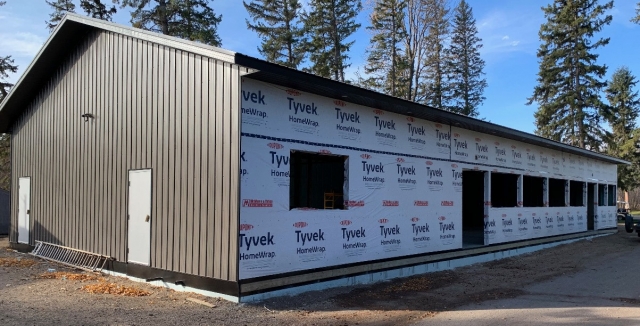 Construction of the new building began in early June with the concrete being poured in early July. A great group of volunteers has helped throughout the entire process including to put the walls up earlier this summer.
95% of the building will be complete this fall with the doors and windows being installed next spring. That means the outdoor event centre will be open for business next summer and it will host tournament banquets and other functions.
"Sometimes you have to sit back and just say oh my gosh, I can't believe that we pulled this off," ended McCallum. "It's absolutely incredible that we were able to pull this off and build a building of this magnitude with so much volunteer help. It truly is something special and it's going to be gorgeous."
Details

Contributed by

Darnell Duff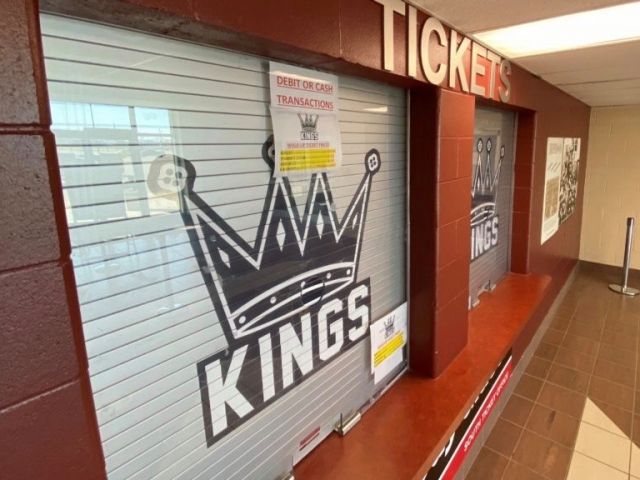 The Dauphin Kings are getting set to host another home game this Saturday when the Waywayseecappo Wolverines are in town.
When the Club hosted its home opener this past Friday, a long line formed outside of the Speedy Glass South Ticket Office with the goal of getting into the arena. However, that wasn't the case for some as the Kings had to turn away some of the public as only a certain amount of fans are allowed in the rink.
Going forward, you'll have the chance to avoid those long lines and guarantee your seat or seats at the game as the team has announced that they will be offering advance ticket sales going forward for home games.
The Kings have about 100-125 walk-up tickets available for each home game this season. That number could obviously change as people continue to buy season tickets. Due to COVID-19, all the walk-up tickets will be assigned seats.
"We really didn't like turning people away from the home opener, but it was something that we needed to do," said Christian Laughland, Director of Business Operations. "We know that some people can't come straight from work, so we're giving everyone an opportunity to come down during the week to secure a ticket or multiple ones."
You can also call the Kings office at 622-5461 to purchase your tickets over the phone. If you choose this option, you can pick them up on game day or any time prior to game day when you're free and the ticket office is open. The team won't hold tickets for anyone unless they are already purchased.
"This will knock down the opportunity for large gatherings in the lobby at Credit Union Place," said Laughland.
The ticket office is open as follows:
Wednesday (October 14)
12:00 pm to 5:00 pm
Thursday (October 15)
12:00 pm to 5:00 pm
Friday (October 16)
9:00 am to 1:00 pm
Saturday (October 17)
(GAME DAY vs. Wayway - 7:30 pm)
4:00 pm to GAME TIME
The Kings would also like to thank everyone after last week's home opener.
"It was weird at times looking at the rink and seeing no one standing, but it was great to see at the same time because everyone is following the rules," ended Laughland. "We're really thankful that fans that come to our games are following the rules." ended Laughland.
Details

Contributed by

Darnell Duff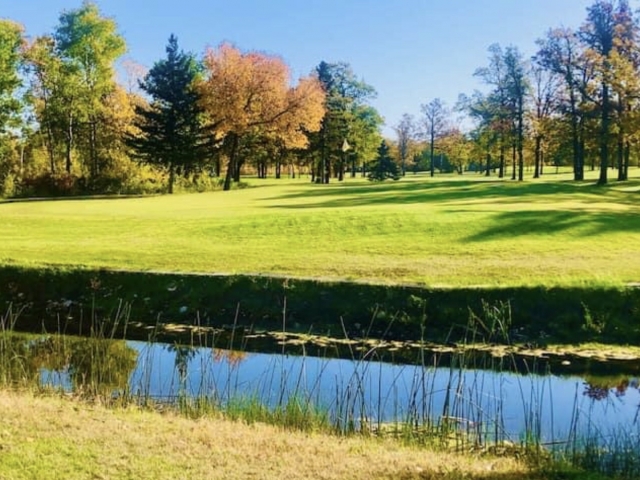 The next time you'll be able to hit the links at the Dauphin Lake Golf Club will come in 2021. That's because the 2020 season has officially come to an end and it was one for the history books at one of the Parkland's finest golf destinations.
79 new members joined this summer alone and green fee traffic was up about 35% compared to last year.
It was also a busy summer at the course tournament wise which included the Home Hardware two-man Classic which was a sell-out and was won by Regan Hedley and Trevor Fox.
"We're very happy and we're very proud of everything that we have done out here and where we are getting to," said Ray Karlson, General Manager. "With that said, we're still not done with our vision."
The Golf Club is looking to renovate the restaurant which was operated this year by Temptations Catering and Karlson adds that Monica and staff will be back for 2021.
They are also looking to change #12 into a par 5 instead of the normal par 4 that it is right now. It would be a dogleg left to the current green.
"We want our clubhouse to be the go-to place for anniversaries and even weddings," said Karlson. "We also want it to be year-round. When it comes to number 12, that would be a very exciting addition."
To break it down even further, 42 of the new members were juniors. This includes juniors that would play every day and some that only play a couple of times per week. There were 32 new men's members while five ladies became members for the 2020 season.
"For the future of the Club, it's an absolute must to get younger golfers interested," offered Karlson. "We're doing our best to make sure they have an enjoyable experience so they remain here as members."
Ray has confirmed that he will return for at least one more season as general manager next summer.
No one really knew how the 2020 golf season would look like because of COVID-19 but months later, the Dauphin Lake Golf Club has put together a historic year and they're looking forward to continuing with the momentum they built heading into 2021.
Details

Contributed by

Darnell Duff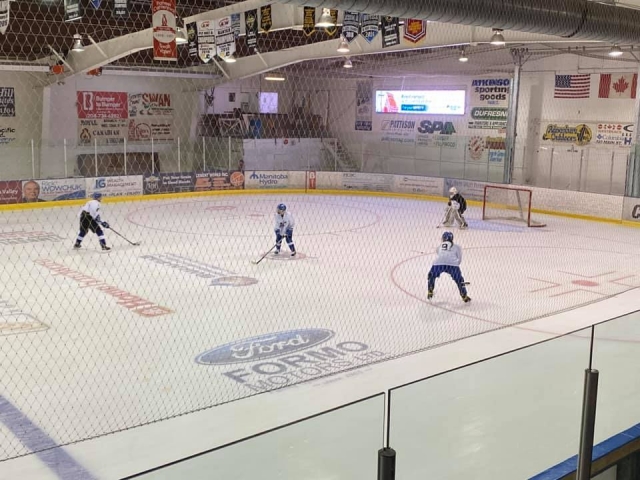 It was a short preseason for the Parkland U-15 Rangers as they played just one game; however, it was certainly a successful one. The team played their game against the Norman Northstars as they lit up the scoreboard with seven goals in a 7-3 win.
Parkland controlled the game from start to finish and behind the bench is Tom White who will be the team's head coach once again.
"The guys came out and ready to go," said White. "I think there were some nerves with some of the boys, but once they got a shift under their belt, they became comfortable and it went well."
This year's Rangers roster will be a young one and it was the first-year players that came out firing offensively in the victory. Easton Odut scored three times while Ronin Mouck and Brody Fayant scored singles in the game. All three tore up the peewee age group last season.
"They did well. A lot of these young kids have played together in the spring so that chemistry is there from the start," said White. "They impressed me as did everyone else that played in the game."
With the preseason now over, the Rangers will be put to the test this weekend as they begin their regular season. The team's first two games are against the Winnipeg Warriors with Saturday's being played at Credit Union Place at 3:00 p.m.
The Warriors were the top team in Manitoba last year as they went 36-0 -- with the next closest team being the Monarchs who won 28 games -- and the Rangers chalked up 24 wins. The Rangers and Warriors will also meet on Sunday afternoon back in Winnipeg at Notre Dame Arena.
Although the Warriors did graduate some of their top players from last season, the team is still expected to be one of the best in the province.
"It's going to be a tough test and we know that," continued White. "They were the cream of the crop last year and we're preparing as if they're going to be that again this year."
After Saturday's home game, the next time the team plays in the Parkland is October 25 when they're on home ice against Southwest. The Rangers play again at Credit Union Place on November 21.
Details

Contributed by

Darnell Duff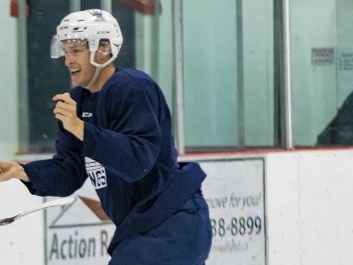 Koby Morrisseau had a solid opening weekend with the Kings.
In a split with WayWay, he scored twice and added two assists.
Every week the league announces stars of the week and Koby took home that honour this week in the Northwest Division.
Dauphin plays their next game in WayWay on Friday.
Mikael Foucher and Quinn Mulder, both of Swan Valley were named honourable mentions.
Details

Contributed by

Darnell Duff
Alexis Lafreniere was selected first overall by the New York Rangers in this year's NHL draft.
The first Canadian team to draft a player was the Ottawa Senators and they used the third overall pick to select Tim Stuetzle.
The organization also selected Jake Sanderson, Brandon Wheat Kings star Ridly Greig, Roby Jarventie, Tyler Kleven, Egor Sokolov, Leevi Merlainen, and Eric Engstrand. That took the Senators through the 158th pick, but they weren't done.
Already having picked one Brandon Wheat King star, Ottawa stayed in the Wheat City. With the 181st overall pick, they selected Cole Reinhardt. From Irricana, Alberta, Reinhardt has played four full seasons with Brandon.
"It's a pretty special feeling, my phone was blowing up with people congratulating me," said Reinhardt. "Every kid wants to get drafted and I couldn't be any happier to be drafted by the Senators organization."
After finding out the big news, Reinhardt and his family went to the Keg in Calgary to celebrate. Even More than 24 hours after being drafted, Cole said it hasn't fully set in yet.
With the draft now in the past, Reinhardt's preparations for the upcoming Western Hockey League season continue. He is set to return for his final season in Brandon which will also be his fifth with the organization. He was rewarded for all his contributions last season as he was an assistant captain.
"That was a great honour for me. I had a ton of fun being a leader, we had such a great group of guys," he continued.
Back in his rookie WHL season in the 2016-2017 campaign, he scored three goals and added four assists in 61 games. Since that year, Reinhardt's offensive production has spiked every year. He had 34 points the following year which was followed by a 45 point season. Last year, Reinhardt tickled the twine 31 times — the second-most on the team only behind Luka Burzan — as he recorded a career-high 55 points in 56 games.
In 252 regular-season games, Cole has scored 75 goals and added 66 assists. He's averaging more than half a point-per-game.
"I think it just proves that I'm improving every year," said Reinhardt. "I've had the opportunity to play with a bunch of great players and they help me succeed every day."
Cole's 55 points last year were the fourth most on the team. The Irricana native also won 54.5% of the faceoffs he took — the second-best on the team only behind Ty Thorpe — and his eightpower-play goals were tied for second.
The WHL has said they hope to begin the new season in early December. Brandon won 35 games last season. That had them just six points behind Prince Albert for the top spot in the East Division. With a solid core of returning players which includes the likes of Reinhardt, Ridly Greig, and Braden Schneider, just to name a few, Cole is extremely excited to head back to Brandon as the Wheat Kings look to get back to the promise land.
"I know there are a lot of guys that believe we're going to have something special," offered Reinhardt. "With the players we have and the coaches we have, I really do believe we're set up to have a ton of success here."
Details

Contributed by

Darnell Duff
Mikael Foucher knows how important this year is for him and he's off to a great start.
The 20-year-old is back with the Swan Valley Stampeders and he helped the Stampeders win two times this weekend.
To start the season on Friday, he turned away 42 shots in a 6-3 win. Parker Johnson led things offensively with two goals and one assist for Swan Valley while Lane Kirk scored once.
Despite being outshot 43-31 on Saturday, Foucher made another 41 saves in a 6-2 win as the Club won their second straight game.
Six different Stampeders scored in the victory as they're 2-0 after the first weekend of play.
Details

Contributed by

Darnell Duff