Latest Sports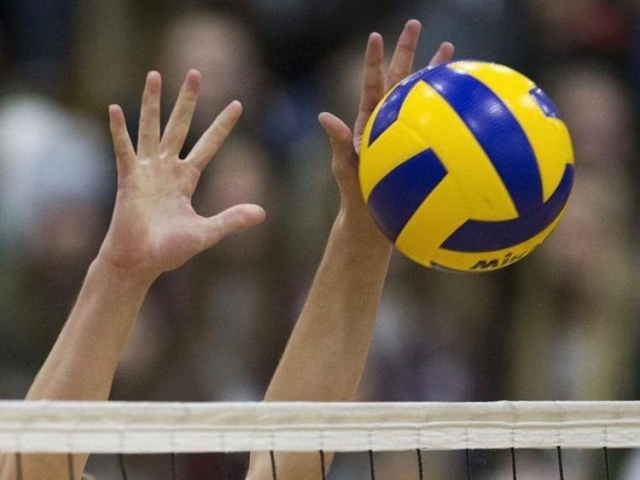 Although the amateur sports scene isn't back to normal in Manitoba, some more light was provided back on Friday when restrictions inside sporting facilities across the province were lessened.
No games will be played for the time being, but volleyball will resume in Dauphin very soon. The Parkland Volleyball Camp -- which was pushed back several months -- is officially a go beginning on Sunday, March 21 and it will be four weekends in total. It will feature girls from grade six to 10. Registered players are now being contacted by Ted Rea and if you are unable to take part, spots may open up.
Only 10 players are able to be on the court at this time per restrictions. When it comes to the Parkland Vipers, the only team planning a return is the 15U group as they have only 10 players, with all other age groups having more. The team will return to the court later this month.
"Volleyball Manitoba emphasized at a meeting the other day that they still don't want us holding tryouts," said Rea.
The last time any volleyball was played in the province was way back in November. And after about a five-month hiatus, Ted is thrilled that volleyball can return in the province, albeit at a reduced level.
"All the girls are chomping at the bit to get back on the court, there is a lot of excitement," ended Rea.
All players and coaches will be required to wear a mask at all times.
Details

Contributed by

Darnell Duff
Dauphin Kings season and flex pack ticket holders have been choosing between two options for their tickets that will be unused this season because of the MJHL cancelling the campaign.
The first option is to donate any tickets and the second was to get a credit towards next season. Christian Laughland says many season ticket holders have been in touch over the past week.
"We really just want to forget about this season and move forward to next season," said Laughland, Director of Business Operations. "It's been nice to chat with people, it's been quite a long time with everything that is going on."
If you are a ticket holder, you are asked to contact Christian by the end of the week by calling 622-5461 or you can email This email address is being protected from spambots. You need JavaScript enabled to view it.. While there are many ticket holders that haven't reached out yet, Laughland says many of the ones that have, are donating their tickets which the organization is greatly appreciative of.
"Yeah, it's definitely great to see and we're very thankful for it," stated Laughland. "We've had over 50 people donate their season ticket money back to the hockey club, so we're really thankful."
Details

Contributed by

Darnell Duff
The Parkland U18 Rangers won't get the chance to compete for a championship after a wonderful start to the season.
The Manitoba AAA U18 Hockey League made the decision to suspend play for the remainder of the 2020-21 season.
Teams are still able to practice, take part in team events, and play exhibition games. At this point, games aren't allowed, but practices can take place at a reduced level.
"Our decision reflects the uncertain timeline and lack of direction from Public Health with respect to game play," said Levi Taylor, Commissioner.
The league said in a release they thank everyone involved this season and they look forward to returning back in a safe way in 2021-22.
Details

Contributed by

Darnell Duff
After taking last summer off because of the novel coronavirus, the Ste. Rose fastpitch program is back for what should be a very exciting summer on the diamond.
There are teams at the U8, U10, U12, U14, and U16 levels. The registration fee for U8 is $65 while all other age groups is $100. Practices and game times will be set at a later date.
In a normal year, more than 60 girls signup to play each summer and Steven Hopfner is hoping they get back to that number and even more after taking a summer off.
"It's a great opportunity to make some new friends and of course, play a great sport throughout the summer," said Hopfner.
Registration is now open, but things are different this year. All registrations are done online with no in-person registration set to take place. A $40 late fee applies after April 2. If you have any questions, you can call Steve at 647-5028.
Details

Contributed by

Darnell Duff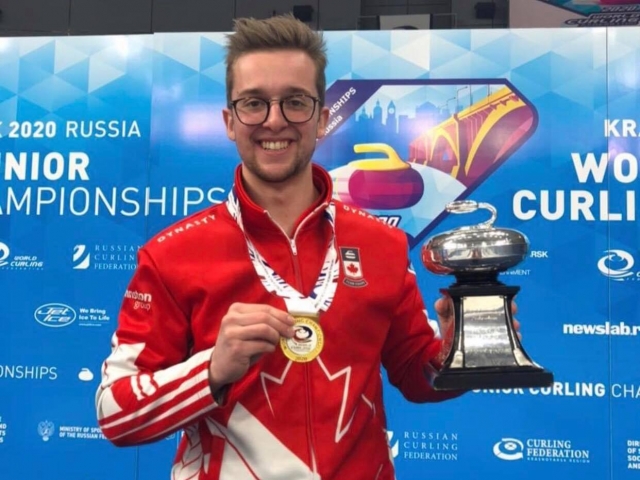 Jacques Gauthier's foursome which included Zack Bilawka, Brayden Payette, and Jordan Peters arrived in Dauphin on New Year's Eve in 2020 to compete in the junior provincials at Credit Union Place and the Dauphin Curling Club and when they did, they were one of the favourites to win the entire event.
And the team that was placed in the Extreme Force Red Group got off to a sizzling start as they won their first seven games of the event to top their pool which earned them a berth in the 1vs2 page playoff game. That game came against Team Brett Walter which featured Lawson Yates. Team Gauthier proved to be too strong as they picked up a 7-2 win to advance to the finals while Team Walter dropped to the semifinal.
Before the event started, Gauthier and the entire team were speechless in how great the facility was put together to host the top junior event in the province. The team's perfect 8-0 record was on the line in the finals when the team once against came up against Team Walter, but this time, it was a different story. In a great back and forth game that featured eight of the top players in the province, Team Walter was able to secure an 8-7 win as they won the gold medal heading into the nationals.
"Even though we lost to Brett in the final, we were able to take things out of the week," said Gauthier. "We played so well all week, we just didn't have it in the finals."
But they weren't the only Manitoba team advancing as by making the final, Team Gauthier went to Langley as Manitoba #2. After winning their first two games at the nationals, the foursome struggled in an 11-3 loss against Nova Scotia. That loss ultimately appeared to wake up the finalists in Dauphin as they ran the table the rest of the way. They won eight straight teams including an 8-6 victory in the finals against Team Newfoundland & Labrador.
In the finals, Gauthier shot 88% while Peters was 91%, Payette was 91%, and Bilawka was nearly perfect at 99%. The win gave the team a berth at the world championships in Russia.
"We just felt that we were very sharp all week, so we went into the finals with a very good mindset," stated Gauthier. "There were definitely nerves, but we just felt confident. We had a chance to pick a really good set of rocks that we were comfortable with, and we started with hammer."
Krasnoyarsk bound:
Although two Manitoban teams represented the province at the nationals, there would only be one Canadian representative at the world championships in Russia and that was Team Gauthier.
Fresh off winning the Canadian title a few weeks prior in Langley, Team Gauthier was ready to get things going in Krasnoyarsk, but a slow start is what occurred. Team United States scored a single in the 10th to down Team Canada, 5-2. Gauthier's foursome would figure things out the rest of the way as they ended the round-robin with seven wins in their last eight games as they were playoff bound.
A 7-4 win against Team Germany in the semifinal propelled Team Canada to a dominating win in the finals against Team Switzerland, 7-2.
"We just kept it simple in the final and we never panicked which was important," said Gauthier.
Tim Hortons Brier:
The Calgary curling bubble will be jam-packed once again this week, just days after Team Kerri Einarson won their second straight women's national little last Sunday. Now the focus switches to the men's national curling championship which begins on Friday evening in Calgary.
Manitoba was unable to hold a provincial championship so Team Jason Gunnlaugson earned their berth as Team Manitoba to the Brier after they won last year's title. Team Mike McEwen is playing as a wildcard team this week.
For so many Manitoba curlers, their chances to play in the Brier were ended when Curl Manitoba wasn't able to host a provincial event, but that wasn't the case for Jacques. Just a couple of days before Christmas, Jacques was given an early birthday present.
He picked up his phone and on the other end was Gunnlaugson and Jason got right to the point and asked Gauthier if he wanted to be a fifth-man for his team.
"I honestly had to pinch myself, I didn't know if he was being real," ended Gauthier. "I thought about it a few days so I could make sure I could make it work with school and as soon as I found out I could, it was an instant yes."
Parkland curling fans had the chance to watch Gauthier in the provincial final at Credit Union Place just more than a year ago and now, you might get the chance to watch Jacques curl on the national stage at the Tim Hortons Brier.
Details

Contributed by

Darnell Duff
Brenden Saether's junior hockey journey started with the Mission City Outlaws of the Pacific Junior Hockey League where he played 91 games combined from 2016 to 2018. After that, Saether would ultimately earn his way on a team in British Columbia's top junior league, the BCHL.
Saether played 14 regular-season games with the Surrey Eagles in 2017-18 and he also suited up in 13 playoff games. 27 games are all Brenden played with Surrey as he made the near five-hour trek down the Sunshine Coast Highway as he joined the Powell River Kings. After a 45 game tenure with Powell River, Saether went through the biggest change of his young career as he was acquired by the Swan Valley Stampeders.
He scored three goals and added three assists last season with Swan Valley as the team finished fourth in the regular season. The Stampeders were up two games to one in their quarterfinal series when the season was ended because of the novel coronavirus. So back in Swan Valley for his final junior hockey season, Brenden had lots of faith in the team that they had what it took to make a run, however, that isn't the case for any team in the MJHL this year as the season has been cancelled.
Brenden ended up playing 230 junior games from his time in the PIJHL with Mission City to his last game as a Stampeder way back in November of 2020. And although it certainly wasn't a finish anyone was hoping for, Brenden will never forget about his time in Swan Valley.
"It was amazing. We had a really good team and some great guys," said Saether. "The community was extremely welcoming."
College-bound:
Just as it is for so many junior hockey players, the goal is to advance to the next level after finishing out junior and that's exactly what Brenden has achieved. From Abbotsford, Saether will make the move in the coming months to Boston as he's committed to join the men's team at Wentworth Institute of Technology.
Wentworth is a Division-3 school that plays in the Commonwealth Coast Conference (CCC). The conference never hit the ice this season as all games were cancelled.
Brenden knows how great of an opportunity he has been presented with, now he plans on making the most of it.
"I'll go in work as hard as I can and always listen to the coaches," ended Saether. "I just want to help the team win games, whatever it takes.
Details

Contributed by

Darnell Duff
After plenty of conversation, the Dauphin Kings Board of Directors has come up with a solution when it comes to season tickets and flex packs for the 2020-21 season, one that was only a month in when it was paused and ultimately cancelled.
The following options are available for season tickets and flex pack holders.
Option #1 - As a season ticket holder/flex pack holder, I do not expect a refund for the cost of my ticket, for the 2020-2021 season. I look forward to renewing my season ticket/flex pack for the 2021-22 season. I understand the hardships that the Dauphin Kings had to endure, for this season, and look forward to catching them back on the ice, this fall.
Option #2 - As a season ticket holder/flex pack holder, I would like a credit towards my 2021-22 season tickets. I understand that this amount may not cover the entire cost of my ticket, for next season, but am willing to pay that difference.
Christian Laughland says the entire community has been tremendous during these tough times.
"We want to thank the entire community and local businesses," said Laughland. "It's been an extremely challenging year. We're looking forward to taking care of what happened this past season and we will now focus on moving ahead."
All season and flex pack ticket holders are asked to call Christian by 622-5461 or email This email address is being protected from spambots. You need JavaScript enabled to view it. by the end of the week. If you do not, they will be reaching out to you by the end of next week.
Details

Contributed by

Darnell Duff
While there won't be any organized games for the rest of this hockey season, teams can still get on the ice for a couple more weeks in Dauphin. Dauphin Rec Services confirmed today that they will be keeping the ice in at Credit Union Place until April 1.
Wes Carnegie says anyone can now book the ice, but the number of slots available may be limited.
"People have already called and pre-booked a lot of ice hoping this would happen," said Carnegie. "It's booking up really fast with everything that is going on."
As of Friday, restrictions have been lessened which will allow for all teams to run practices and drills. Carnegie says although he wishes games could be played, he's just happy that user groups will have the chance to use the facility for a full practice for the first time since November.
"It's going to be nice to see teams back on the ice with more than just one or two players," stated Carnegie. "I know kids will be happy to be back on the ice with their teammates."
You can call 622-3150 today to book your ice session.
Details

Contributed by

Darnell Duff
Starting this Friday, March 5, 2021, indoor ice rinks will be permitted to open for practices and drills.
Indoor rinks can open at 25 percent total capacity, with public health measures in place including for spectators, common areas and locker rooms.

Darnell Duff has been informed that more information will be provided on Wednesday when it comes to the status of hockey in Dauphin.
Details

Contributed by

Darnell Duff
A Western Hockey League season like no other is underway as four of the five teams in the Central Division were able to get in two games this past weekend. The U.S. Division will begin to play on Thursday, March 18 when the Portland Winterhawks battle the Tri-City Americans.
Meanwhile, B-C's Health Minister Adrian Dix says a plan has been approved in principle to allow the Western Hockey League to resume operations in the province. Dix says that a "series of variances'' are still required from public health authorities, but he expects the five teams in the league's B-C Division the Kamloops Blazers, Kelowna Rockets, Prince George Cougars, Vancouver Giants and Victoria Royals to play this season.
The two Manitoba teams in the WHL -- the Brandon Wheat Kings and Winnipeg ICE -- will compete in the seven-team East Division which is scheduled to begin play on Friday, March 12 inside the Regina Hub.
And with the new season less than two weeks away, the Brandon Wheat Kings have named their final roster. It includes the likes of captain Braden Schneider, star forward Ridly Greig, and Ben McCartney, just to name a few. Also on the list is a young man that grew up watching the Wheat Kings as Tyson Zimmer prepares for his first WHL campaign.
Tyson says he's ready for the opportunity to become an everyday impact player.
"It means a lot, this is such a great organization and the fact that I'm a part of it, it's an honour," said Zimmer. "I'll take full pride in being a Wheat King and I'll work as hard as I can to help this team win."
After all Wheat King players quarantined in their hometowns, they all made their way to Regina and moved into dorm rooms at the University of Regina this past weekend. When the team's quarantine period ends, they will begin practicing at the Co-operaters Centre -- where all practices will take place -- with games being played at the Brandt Centre, home of the Regina Pats.
Zimmer says he's really looking forward to going through this once-in-a-lifetime experience, just two years after he was drafted by the team sixth overall.
"I believe once we get out of quarantine, guys are really going to enjoy what will happen here," ended Zimmer. "We're all going to be really tight; I think it's going to be a great time."
Tyson was fortunate enough to get into some action before 'Code Red' put the hockey season on pause in Manitoba back in November. In just 10 games, Zimmer scored four times and he added another four assists while being a plus-six for a team that ended the season at 7-3 and atop the Manitoba Junior Hockey League's Northwest Division. Tyson knows nothing will be handed to him as he joins the Wheat Kings as one of their top prospects; he plans on earning anything that he gets.
"I have to build on my confidence that I built up in Wayway, I think I showed I can play junior hockey," stated Zimmer. "I just have to continue doing the small things right and the rest will come with it."
Details

Contributed by

Darnell Duff
The 5th annual MJHL Prospects Development Camp is a go this summer.
An event which will welcome many Parkland athletes will take place from July 14-18 at the Seven Oaks Complex in Winnipeg.
It is by invite only and is open to players born in 2004 and 2005 who are eligible to play in the MJHL next season.
"This camp provides the next generation of MJHL players with the knowledge and resources to be successful on and off the ice," said Kevin Saurette, Commissioner.
The camp is highly attended (In-Person or Virtually) by scouts from higher levels of hockey including the WHL, USHL, NCAA, U Sports and the NHL, providing an amazing opportunity for players to further showcase their abilities.
Details

Contributed by

Darnell Duff