Latest Sports
The golf season is nearly a month old in Manitoba and for Brandon's Austin Dobrescu, the past 23 days have all been about preparation. If Golf Manitoba were to hold its championships, Austin would be front and centre.
Now, Dobrescu will tee it up in less than two weeks as he takes part in the Manitoba Amateur Match Play Championships qualifier which will be played at the Winkler Centennial Golf Course. A member at the Shilo Country Club, Dobrescu also plays at the Wheat City Golf Course as he works there.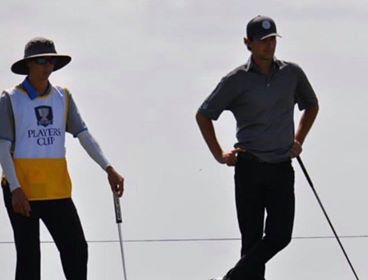 The June 6 and 7 event in Winkler will be Austin's first competitive action since last season. Last year also offered up some professional golf as he played in the Mackenzie Tour's Players Cup.
"I haven't played Winkler in quite a few years so I'm really excited to get out there," said Dobrescu. "I know a lot of people will bring their A-game so I'll have to be ready."
At last year's qualifier in Portage, Austin fired rounds of 76-73 which put him in a tie for 12th place. As the 15th seed, Austin won his first match 4&3 which put him up against the second seed and he had no problem winning that match also by a score of 4&3. Dobrescu would end up beating Colwyn Abgrall, 3-1, in the final to claim the match play championship.
If Austin qualifies for the main field this year which will feature 32 golfers, he'll get the chance to defend his title on one of the most prestigious golf courses in the province in St. Charles.
Dobrescu fully expects to be in the 32 man field and when it comes down to the matches, he'll take each match as a new challenge, a challenge he's excited for.
"I'm just excited to be able to play some events again, it's not really about the pressure," he concluded. "If I play well, I should have a good chance of defending my title. I'll prepare pretty hard for the next couple of weeks and I'll be ready to go in Winkler."
Details

Contributed by

Darnell Duff
Cam Ziprick was only 12-years-old when he found his passion and that passion is training horses to become champions on the track and his passion has led directly to that.
When he was 12, Cam had a friend whose dad trained horses in Saskatoon, and Ziprick spent a week there. From the first day that he went to the track, Ziprick was hooked and so many years later, he still is. In the end, a week wasn't enough for Cam; however. He wanted to go back and eventually, he went back to Saskatoon and he ended up spending the summer there.
Cam mentions he was bit by the bug and the rest is history.
"I find myself very lucky to have had found my passion so early in life," said Ziprick. "Being from a small town and going to the big city, it was incredible. I was so addicted to horse racing and the environment. That first experience was one that I'll never forget, that's for sure."
The road has included many different awards and first-place finishes, one of which was early this week. We'll chat about that in a little bit. First; however, we'll go back to early last year when a horse that Cam bred made history.
Escape Clause, a mare that was bred by the Russell native won a $100,000 race called the "La Canada" at Santa Anita Park in southern California. With the win, Escape Clause became the first-ever Manitoban-bred mare to win the race in Santa Anita history. In three other races prior to that one, Escape Clause finished 1st, 3rd, and 4th.
"That's pretty cool, it's like setting a record," said Ziprick when he remembers back. "She's our horse, we're down as her registered breeders and no one can take that away from us. It's very special to know she was the first Manitoban born horse to win that race."
That was in January of 2019. Now, we look forward to May 25, 2020 and another horse that was bred by Cam made history. Assiniboia Downs became the first track in Canada to host live racing in 2020. All of the races were run without fans in the stands, something that is completely different than what horse racing fans have become accustomed to.
Bear Me A Moment is trained by Mike Nault, owned by Barry Arnason, the jockey is Rigo Sarmiento, and as mentioned above, Cam is the breeder. The horse ended up winning the first race in Canada without fans as Cam was once again a part of history.
"It was a pretty unique situation because no fans were allowed in the stands so we were just watching on our iPad," continued Ziprick. "It's always great when a horse that I bred ends up joining the winner's circle, it's a special moment."
Ziprick says he has bred about 40 or 50 horses that currently are at Assiniboia Downs and will hit the track in race action throughout the summer. After starting the season with a win in race number one, this summer could be one full of wins and great times.
Cam also has a sister to Escape Clause who is just two-years-old and she is expected to start midsummer. He also has another full sister to Escape Clause that was born this year.
"The list continues to get bigger and as long as they keep running, we're going to have a lot of fun," concluded Ziprick.
You can hear Darnell Duff's full chat with Cam right here.
Details

Contributed by

Darnell Duff
If you're a male aged 55 or older, the Dauphin Lake Golf Club is welcoming you down every single Thursday throughout the summer.
Beginning this Thursday at 9:00 a.m. is the Dauphin Senior's Golf Club.
Registration begins at 8:00 a.m. and as mentioned above, it's open to any senior male aged 55 or older. There is a one-time fee and in years past, it's been $40 for the season.
"It's a great opportunity to get out and the golf course is in fantastic shape," said Ray Karlson, General Manager. "You get to play with people you don't always and just make some new friends. It's a great way to spend your Thursday mornings, there's no doubt about that."
Your entry fee will include a couple of lunches throughout the summer and every week, there are different mini-games that you can take part in as well.
You don't have to be a member to take part. However, if you aren't, you'll be required to pay your green fee every week as well as a cart fee, if need be.
For more information, you can call Don at 638-9080.
Details

Contributed by

Darnell Duff
There may have been a delay; however, that delay is officially over.
The horse racing season begins tonight at Assiniboia Downs just outside of Winnipeg in Headingley; however, no fans will be allowed in the stands.
"We are very excited to get going and get off the ground," said Darren Dunn, Chief Executive Officer. "It's great to be a part of helping restart the economy in our province. Manitobans have done a wonderful job of flattening the curve throughout the past couple of months."
Assiniboia Downs will also be making history when post time comes tonight as they'll be the first track in Canada to host live racing this season. Several tracks south of the border have already been hosting races; however, Assiniboia Downs will be the first in Canada.
Only essential staff will be on-site and they will all be wearing masks while respecting social distancing to continue flattening the curve, something that Manitobans have done a great job at.
Dunn also realizes there will be a significant hit to the books this summer. All 140 of their VLT's remain closed, they'll lose all food and beverage sales on-site, there will be no facility rentals and other revenue-generating streams.
"It's going to be a different year, there is no doubt about that," continued Dunn. "We know it may not be easy, but to be honest, we're just very excited that racing can take place this summer."
Racing in a normal year took place on Wednesday, Friday, and Saturday nights. There would also be the odd Sunday or Monday holiday afternoon thrown in as well. This year, racing will be on Monday, Tuesday, and Wednesday with post-time starting at 7:30. There will also now be six races instead of the normal seven.
Betting, it's a big thing when it comes to horse racing and although you can't do that live in person at the track, you can still get in on the action. All you have to do is create an account here and you can watch all the races live and bet on them as well.
So at the end of the day, there will be no fans in the stands and there will be one less race. However, live sports are officially back and Assiniboia Downs has you covered all summer long.
Details

Contributed by

Darnell Duff
Today is a good day for Parkland golfers that were hoping to get in some competitive golf action in just a couple of weeks' time.
Golf Manitoba has announced that they've opened registration for the amateur match play championship qualifier which is set for June 6-7 at the Winkler Centennial Golf Course.
Brandon's Austin Dobrescu won the title last season.
The top 32 men at the qualifier will advance to the matches which will take place at St. Charles Country Club in Winnipeg from June 12-21. St. Charles is known as one of the most prestigious courses in the province.
There is also a women's and senior men's qualifier which will take place on the same days. If either field has fewer than 16 players, the bracket will include eight. This will only be the case in the women's and senior men's as the men's will have more than 60 golfers as per usual.
To register, head to Manitoba match play qualifier.
Details

Contributed by

Darnell Duff
Premier Brian Pallister shared some information last last week that is quite promising to baseball players, parents, and coaches in the Parkland and the province.
The government is examining additional steps to re-open the economy and that begins with Phase Two. That stage would include the resumption of sports activities for children and adults which in turn could see the Dauphin Minor Baseball Association begin their season.
If baseball does get underway, it would be a late start so Dauphin Minor is currently seeing what coaches would be available for a season that would run well into the summer.
They will then move forward to make teams and then they'll play the waiting game, something they have been playing for quite some time now.
"It was very, very nice to hear that it's a possibility that the season can get going," said Jodie Romanow, President. "We've been sitting here for more than a month thinking this season won't happen at all."
Of course, the health and safety of every single person involved in a baseball game or practice is the most important thing right now. Jodie assures that Dauphin Minor will have their own precautions and they will also follow the precautions put in place by Baseball Manitoba.
In the meantime until we get more information, it would be a good idea for the kids to get outside to stretch and throw some balls around so they're prepared for if the season can begin.
Baseball Manitoba has still postponed all registration until further notice.
Details

Contributed by

Darnell Duff
The Clear Lake Golf Course has the Tamarack Tournament every year while the Dauphin Lake Golf Club has the Gary Brandon Memorial presented by Home Hardware.
That's the comparison Ray Karlson used when comparing the two tournaments. The Tamarack is as big as it gets at the Clear Lake Golf Course while the Gary Brandon is the biggest men's tournament at the DLGC every year.
Because of this, many people are wondering when the tournament will tee-off in Dauphin and that's a good question and we now have some answers from Ray. This year's event has been postponed because of COVID-19; however, tournament organizers are very optimistic that this year's event will take place.
In memory of Gary who was the head pro and managed the Dauphin Lake Golf Club, the tournament welcomes nearly 100 golfers every year. The event was originally scheduled to take place from May 29-31. Karlson says they're looking for dates roughly a month from now.
"Restrictions in our province are starting to ease as the time goes on and that allows us to feed everyone and have our calcutta and all of that," said Karlson. "I would say things are looking up."
If this year's event does end up teeing it up, it'll mark the 12th anniversary of the tournament being called the Gary Brandon Memorial presented by Home Hardware.
A scholarship was created and last year, $4500 was given out.
For anyone that doesn't know, the tournament is a two-man best ball tournament. Every player is provided with three meals throughout the weekend and there is lots of entertainment.
Players will also have a better chance to make their entry fee back this year as Karlson says; however, no full details have been provided as of yet other than the prizes will be increased. No entry fee was provided either.
"This a tournament that so many people want and our goal is to run it this year," concluded Karlson. "It's also a great opportunity for us to be able to honour Gary."
Gary's brother-in-law also plays in the tournament every year and there's a toast before all of the action begins.
Details

Contributed by

Darnell Duff
Brad Marshall won a provincial championship with the Parkland Bantam Rangers in the 2013-2014 season. Joining Reece Hopfner -- also from Ste. Rose -- on that team, the club won the rural title.
Marshall also was one of the offensive leaders on that team as he chalked up 50 points in 32 regular-season games. In the playoffs, Brad was a man on a mission and that mission was to continue producing and he sure did that. In just four games, he scored seven times and he added eight assists for a 15 point total.
The Ste. Rose native would then make the move up to the U18 team for the next season where he recorded 11 points in 41 games and Marshall was back to doing his thing offensively the next season.
Back with the U18 team in the 2015-2016 campaign, Marshall tickled the twine 24 times in the regular season and he added 21 assists. The 45 points were behind just Dustin Mozdzen of Alonsa and Riese Gaber of Gilbert Plains.
Junior journey:
That was the next step for Marshall as he joined the Neepawa Natives of the Manitoba Junior Hockey League, a team he would play his entire junior career with.
Joining the team as a 17-year-old and playing through his 20-year-old season, Marshall suited up in 231 games.
He played in at least 54 regular-season games in all four seasons including a complete 60 games this past season as co-captain of the team.
During his tenure with the club, he scored 54 times and he had 57 assists.
"I'll never forget about my experience in Neepawa, I'll cherish it for my entire life," said Marshall. "The organization is all class, they take care of their players. I couldn't have asked for any more than what I had in Neepawa, it was tremendous."
Next journey:
Just like every 20-year-old playing junior hockey, things come to an end and in Marshall's case, his time in Neepawa did after a 60 game season. However, his hockey career isn't coming to an end any time soon.
From day one, the Ste. Rose native has had a goal of advancing to the next level and continuing his career past his junior days and he's done just that. Marshall has committed to play with the Selkirk College Saints of the British Columbia Intercollegiate Hockey League in time for the 2020-2021 season.
The Saints had seven wins this past season, good enough for fourth in the five-team league.
"I was really hoping that someone would give me a call and they gave me one and they were willing to give me a chance," continued Marshall. "I'm really fortunate to have been given this chance and I'm really looking forward to this. It should be another great experience."
Based in Castlegar, the opportunity to play hockey and continue his studies isn't the only thing the Ste. Rose native is looking forward to, he's also very excited to live outside the prairies for the first time in his life.
"I have some family out there and they're always sending me photos and it looks gorgeous," concluded Marshall. "It's going to be fantastic, I'm looking forward to everything."
Details

Contributed by

Darnell Duff
The Winnipeg Blue Bombers are the defending Grey Cup champions and there's even a chance that they could host the 108th Grey Cup game if it is played at all.
The Canadian Football League announced plans for the season today and they are rather shocking. The Grey Cup will now be played at the home stadium of whichever league finalist had the better record during the regular season.
The league has also announced that the earliest a minimized scheduled season could begin would be in September, pushing the Grey Cup game to December, one month later than usual.
The festival that comes along with the Grey Cup won't be held this year. Regina will now host the 2022 Grey Cup while Hamilton will remain the host for next season.
It has also been released that the league may run games between a couple of different cities which would mean the Grey Cup would be played in one of those cities.
When it comes to getting more information by the league, there are reports that indicate there would have to be a definitive "go" by early July which would allow American players to arrive for mandatory 14-day quarantine before training camp begins.
Details

Contributed by

Darnell Duff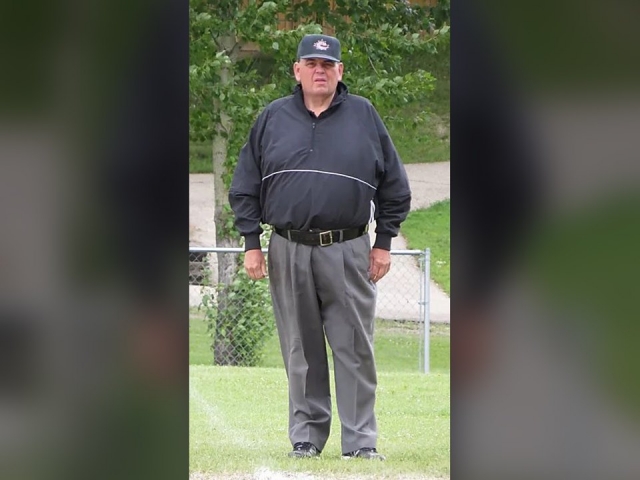 Parkland baseball has lost a legend and the entire community has lost a great man, one that worried about others before himself.
Victor Fron passed away last weekend although a cause has not been provided. Fron has been front and centre in Parkland baseball for more than three decades. A Level 3 umpire, Fron was behind the plate for every level locally from minor ball to senior ball.
Bob Alm had the opportunity to work alongside Victor for many years.
"When I became an umpire about 15 years ago, he mentored me and helped me through," said Alm. "He was very knowledgeable. He was a fantastic human being, he will surely be missed."
There weren't many days during the summer months that Victor wasn't down at the ballfield. Even if he wasn't behind the plate or on the baselines, Victor loved the game so he would just watch some of the Parkland's best talent.
Victor also wasn't only seen as an umpire, he was seen as a mentor. He helped young umpires learn the ropes and in most cases, he formed them into the umpires they are today and there's no better story than Carter Williamson.
A big fan of baseball himself, Carter wanted to become an umpire as a young man, and Victor took him under his wing. He wasn't able to do it last year as Fron was already feeling ill; however, two seasons ago, Fron and Carter became very close. Victor helped Carter so much that he was named the Youth Umpire of the Year in 2017.
"Vic's impression on Dauphin minor baseball is insane, there is no doubt that he's the reason I'm the umpire I am today," said Williamson.
It was a beautiful summer day where the Brewers senior team was set to play. Carter got the call to ump a senior game for the first time and he was paired with Fron. Carter was extremely nervous and that's understandable, but that wasn't going to keep him off the diamond.
"Victor almost pushed me onto the field, he said we had to do it," continued Williamson. "If it wasn't for him, I wouldn't be an ump at the AAA level and I wouldn't have won that award in 2017."
Carter went on to say "it's sad that we lost such a legend, it's truly heartbreaking,"
Rodger Sheldon of Ste. Rose has been a mainstay in the baseball community for decades and he became close friends with Victor because the passion for baseball was so evident for both. Sheldon has been involved in baseball for 34 years and Victor has been a part of all of it.
"Victor was a character; there is no doubt about that. He loved doing what he did, it was one of his main focuses," said Sheldon. "If we were running provincials or even just a tournament, Vic was the guy we would call to get umpires here. He will be greatly missed."
Olivia Sheldon recently attended a Level 4 umpire clinic and Fron was big in her early days as she learned the ropes. When it comes to Don Sheldon, he's been around Victor for as long as he can remember and he's also the head coach for the Dauphin Clippers high school team.
Don remembers when he was playing minor baseball many years ago and Victor was the umpire when Ste. Rose Minor Baseball was just starting.
"He was always very supportive of our high school team and he took on the job of assigning umpires," said Sheldon. "He also did most games himself, prior to last year when his health was failing."
So yes, Fron was as passionate as possible for the game of baseball. Whether it was on the field behind the plate or in the stands, Fron's legacy as an umpire in chief will never be forgotten.
"We have some big shoes to fill and I honestly don't think we'll be able to fill them for quite some time," added Sheldon.
Jodie Romanow has now been the President of Dauphin Minor Ball for about four and a half years. As she waits for this season to hopefully kick-off, she's taking this time to remember what a great man Fron was.
When she became president, Fron offered his services and he assured Jodie that he was always available.
"We were extremely sad to hear the news, it truly is a tough time," said Romanow. "We missed him not being a part of the baseball season last year. We were looking forward to seeing him this year; however, that won't happen and it's tough for everyone involved. He was such a huge resource to our organization, he will be greatly missed."
Front line service:
Victor joined the Dauphin Fire Department in October of 1979 when he was just 23-years-old. 21 years after he joined the force in November of 2000, Fron was presented with the Fire Fighter of the Year award which is voted on by his peers for going above and beyond the call of duty.
In 2007, Fron was named the Fire Chief, a title he held for four years before he retired in February of 2011 due to personal reasons. Fron also spent many years with the Dauphin Ambulance Service. His dedication to front line services lasted more than 31 years.
Fron was also a big reason why Cam Abrey is where he is today. In 2005 and 2006, Victor pushed Abrey to take the fire inspector course as the city was looking for someone to do the annual inspections on daycares and more. That was one of Cam's first steps with the DFD and now, he's the Fire Chief, a position that Fron held for four years. Fron was also the Deputy Fire Chief from 2005-2007.
"It was that push from Fron that turned fire service into a career for me," said Abrey. "He gave so much to everything he loved doing; he was an inspiration to so many and was to myself as well."
Abrey went on to add that Victor will be forever missed and he will never be forgotten.
Details

Contributed by

Darnell Duff
16 days ago is when golf courses in the province were permitted to open for business, of course, with some restrictions.
In conversation with courses around the Parkland, there was an element of surprise when it was announced as most believed it would have been the same date as Saskatchewan which was May 15.
However, Manitoba was given the go-ahead and now, it's full steam ahead. Jared Ladobruk is the Executive Director for Golf Manitoba and he says all has been good.
"It is very exciting to see that the golf season is now more than two weeks old," said Ladobruk. "The weather we have been getting has also been tremendous. We also have to give a tip of the cap to every golf course in the province; they've been doing a great job of embracing the new rules that need to be enforced."
When it comes to Golf Manitoba putting on their events, there was a lot of uncertainty early last month. Now, it appears that there is some light at the end of the tunnel. At this point, the Match Play Qualifier and Match Play Championships are in "Save the Date mode" The event was scheduled to take place this month, but it has now been moved to qualifying rounds taking place on June 6 and 7.
Matches are scheduled to take place on June 12, 13, 14, 20, and 21. Save the date means the event is scheduled to take place as of right now; however, there will still be some hurdles to jump over for Golf Manitoba.
"We have some operational details to iron out when it comes to running a championship," concluded Ladobruk. "We have to figure out how to manage a championship with so many people playing. It has to be safe for everyone, health and safety is first and foremost."
Ladobruk is very hopeful that these events will be able to take place next month. After the match play event, the next scheduled event on Golf Manitoba's docket is the City & District Championship which will go together with the Bantam Championship played on June 27 and 28 at the Portage Golf Club.
Details

Contributed by

Darnell Duff