Latest Sports
The Swan Valley Stampeders are one day away from beginning their training camp and when they do, they'll have a new face on the bench.
The organization has hired Suneil Karod as their Associate Coach. He joins Head Coach and General Manager Geoff Grimwood.
Born in Nanaimo, BC, Suneil has coached with the Victoria Cougars Hockey Club of the Vancouver Island Junior Hockey League the past 10 seasons. He also served as the team's head coach and general manager for the past three years.
During his time with the club, they won five league championships and seven regular-season titles. Suneil was also an assistant coach with the BCHL's Chilliwack Chiefs when they won the National Jr. A Championship.
"Ryan Bettesworth did a great job last year and we wanted to keep him, but he had some other commitments and we understand that," said Grimwood. "Suneil and I have coached in many of the same programs and we've known each other for some time."
"I have a lot of respect for him and we're glad that Suneil will join our program," continued Grimwood.
Karod has arrived in Swan Valley in time for tomorrow's main camp. He's also had the chance to take in some of the Stampeders' Hockey School which is taking place right now.
"He'll be running our penalty kill and defensive core on a day-to-day basis," said Grimwood. "It's a partnership between us. We'll work together every day to make sure things are run right."
Player registration kicks things off tomorrow at 3:00 p.m. The first games begin at 5:00 p.m. Camp runs through Sunday's Intrasquad game which is at 1:00 p.m. Swan Valley pays a visit to Dauphin on Monday to begin the preseason.
After months of preparing, Grimwood, Karod and the rest of the organization is ready to go.
"It's really exciting and especially because I'm a new coach. I'm looking forward to seeing some of the new players and just getting on the ice with them," added Grimwood. "Barry Wolff did a fantastic job last year and he left me a great foundation to start with."
"Last year's team was so successful and it was great for the community. With that, we've seen some turnover of course," he added. "I don't like using the term rebuild, but we're going to have a lot of new faces, so it'll take some time."
When it comes down to who Grimwood will look to focus on this year, a couple of players come to mind.
"Josh Maucieri is a guy who showed his abilities last year and we're hoping he'll do the same this year," Grimwood concluded. "Carter Cockburn is from Swan River and he's got a year under his belt. He didn't play a lot last year, but he did well when he did."
Josh had 46 points in 70 points last season. Cockburn had 13 in 59 games.
Swan Valley plays their preseason home opener on Tuesday, September 3, when the Kings and Stamps complete a home-and-home.
Details

Contributed by

Darnell Duff
The future of the Brandon Wheat Kings is front and centre beginning today at Westoba Place inside the Keystone Centre.
The team is hosting rookie camp for the next two days. The rookies are split between two teams (Black & White). Each team practices twice and they will play each other twice as well.
Here are three players that could make an impact over the next two days.
Nate Danielson:
The hype around the Red Deer native is extremely high. He was taken fifth overall in this past May's WHL Bantam Draft.
After a highlight reel season last year, there is a good chance that Danielson could play all five of the games he will be eligible for this season, and perhaps many more.
Playing with the Red Deer bantam Rebels AAA team, Danielson was sixth in league scoring with 59 points in just 29 games. 26 of the points were goals and that was seventh in the league.
Nate didn't stop there. In the playoffs, he added 22 points (9G) which were third in playoff scoring. He also played two games for the Red Deer Northstar Chiefs minor midget team and he had four goals.
Tyson Zimmer: (Russell, Manitoba).
Taken sixth overall, Zimmer only had to wait a minute or so longer than Danielson had to. Also taken in this past May's WHL Bantam Draft, Tyson has a goal to play at least the five games he's eligible to this season, but he knows the U18 route for a season is a good thing for him.
"This is a big year for me. I obviously want to play those five games," he added. "It's going to be a good year. I'll be able to play U18 full-time and that will allow me to develop even more and get better."
Tyson isn't known for his size as not many 14-year-olds are, but his speed can separate himself from many others.
Just as Danielson, Tyson was among a league leader with 52 points (26G) in the regular-season. That had him in a tie for 11th with two other players. He played in the Canadian Sport School Hockey League with the bantam prep Okanagan Academy team.
With two practices and two games to impress the Wheat Kings before main camp begins, Zimmer knows exactly what he needs to do.
"When I'm having success, I'm skating fast and moving the puck really well," he concluded. "I always stress play in my own end as well. My shot is also important to me. I pride myself on making it accurate with a lot of power as well."
Rylen Roersma:
After picking Danielson and Zimmer fifth and sixth, Brandon was on the clock again with the 16th pick. With that pick, they selected Raymond, Alberta's Rylen Roersma.
Playing on the Lethbridge Golden Hawks bantam AAA team the past two seasons, Rylen stepped up his game last year.
After a modest 22 points (10G) in 35 regular-season games in the 2017-18 season, Roersma really found his scoring touch in the playoffs and especially, last season.
After a five-point performance (1G) in four games, Roersma had a great offseason of preparation ahead of his return to the team.
He immediately produced on a nightly basis for Lethbridge, putting up 44 points (23G) in 29 games.
Here's a full camp schedule:
ROOKIE CAMP:
Wednesday, August 28th
9:00 a.m. Team Black Practice.
10:30 a.m. Team White Practice.
6:00 p.m. Black vs. White.
Thursday, August 29th
9:00 a.m. Team White Practice.
10:30 a.m. Team Black Practice.
6:00 p.m. Black vs. White.
MAIN CAMP:
Friday, August 30th
9:00 a.m. Team Black Practice.
10:30 a.m. Gold vs. White.
12:30 p.m. Goalie Session.
5:00 p.m. Team Gold Practice.
6:30 p.m. Black vs. White.
Saturday, August 31st
9:00 a.m. Team White Practice.
10:30 a.m. Black vs. Gold.
6:00 p.m. Main Camp Scrimmage.
Sunday, September 1st
2:00 p.m. Canad Inns Intrasquad Game.
Details

Contributed by

Darnell Duff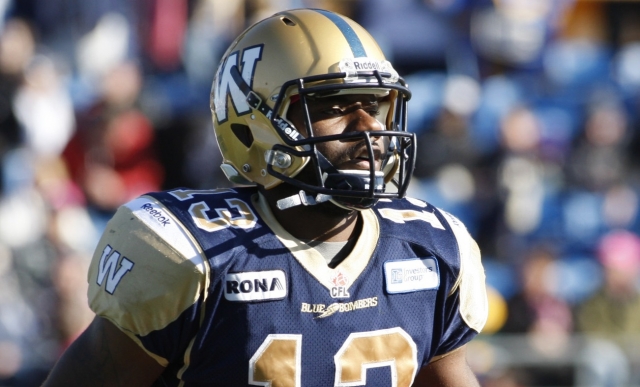 The Winnipeg Blue Bombers have released Chris Matthews.
The star receiver played in six games for Winnipeg this season, where he hauled in 12 passes for 180 yards and a touchdown.
Matthews signed a three-year deal with the team back in May. This was his second stint with the team after he was named the CFL's Most Outstanding Rookie after the 2012 season.
Winnipeg will begin their life without Chris on Sunday when the Bombers challenge the Saskatchewan Roughriders in the Labour Day Classic.
Details

Contributed by

Darnell Duff
If watching Dauphin Kings games on Tuesday's this season aren't in your plans, it should be.
Every single Tuesday home game during the regular-season, the organization will be giving away a 43" HD TV. The team has introduced "TV Tuesdays".
"I was sitting down with Dean Cooley and we thought because we play 12 home games on a Tuesday, why not give something away," said Christian Laughland, Media Relations, and Marketing Director. "We'll be giving away a TV every single Tuesday starting on October 8 when we host Neepawa, so that's really exciting."
The Kings are excited to introduce "TV Tuesdays" which is presented by Beauty & The Barber, Fusion Credit Union & Dauphin Music & Electronics!
Although they haven't confirmed how you'll be able to enter, Christian does confirm it will be easy.
"We haven't quite figured it out, but we know a person will be walking out of the rink with a TV every single Tuesday when we play at home," he continued.
TV Tuesdays aren't the only unique thing going down at the rink when Dauphin plays. Back by popular demand is the "Best Seat in the House".
Dauphin plays their first regular-season game on September 20 in Swan Valley. The team's home opener is set for September 21. Like mentioned before, the first 43" HD TV will be up for grabs on October 8 when Neepawa is in town.
Details

Contributed by

Darnell Duff
After a great week and a big win, Winnipeg Blue Bombers Willie Jefferson has been named a CFL Top Performer of the Week.
Willie had four tackles and a career-high three sacks as Winnipeg moved to 8-2 on the season.
He'll look to keep it going this weekend when Winnipeg challenges Saskatchewan.
Details

Contributed by

Darnell Duff
Just like so many other Canadians, Ste. Rose's Ryder Rodriguez loves the game of hockey. He enjoys watching it, playing it and now, he enjoys making sure other young kids get to play as well.
He's started the Hat Trick Project. The project's goal is to raise money in order to sponsor a child who wants to play hockey but doesn't have the financial ability to do so. Through raffles, bake sales and other fundraisers, Ryder looks to raise $1,000 and that money will cover their expenses for an entire season so they can play.
So far, Ryder has already sponsored two Ste. Rose hockey players and now, he's looking to sponsor a child from Dauphin.
"There was a kid on my team that thought he wouldn't play because they couldn't afford it and that really bugged me," said Rodriguez. "I love doing this because everyone should get to play if they want to."
In order to sponsor the Dauphin child, Ryder will look to fundraise some more money. They'll be at the Dauphin Co-op this Thursday from 10-5 selling raffle tickets. Each ticket is $5 and the money raised will help the third kid play hockey.
On September 10, a draw will be made in Ste. Rose and some great prizes will be up for grabs. You could win a Winnipeg Jets jersey, a hotel stay and two tickets to a Winnipeg Jets game and more.
"It's really exciting to give a kid the chance to play hockey," he concluded.
Each player also gets a starter pack from Dauphin Canadian Tire. That consists of hockey tape, mouth guard, hockey socks, sock tape, and jock.
This isn't the first time that Ryder has stepped up to the table to help out. Two years ago, the eight-year-old started Beanies for Preemies. His goal there was to raise money and knit hats for premature babies. He ended up raising enough money to make 426 hats and $1000 was donated.
Details

Contributed by

Darnell Duff
The 2020 Manitoba Summer Games that will be in Dauphin have welcomed a new team member.
The Host Society has named Sifton's Alicia Zurba as the Games Coordinator. She will be responsible for organizing and coordinating the highly anticipated event. She will also work with the Host Society, the hundreds of local volunteers and Sport Manitoba to assure the week-long event is a major success.
"I'm really excited to have been offered the opportunity to take on the role," said Zurba. "It's really exciting for me to be able to apply a lot of my skills through my background in event management and project coordinator and volunteer coordination."
"I'm really excited to give back to the community that I started out in," she continued.
Carla Wolfenden is Co-Chair for the event and she's thrilled to have Alicia onboard.
"We were not expecting to see her application come across our desks. She's been on our executive since the beginning with sponsorships, so she's already in the loop," said Wolfenden. "She's really sharp and she's going to do great. It's nice that we don't have to get anyone up to speed, Alicia already knows where we are. She can hit the ground running immediately."
Alicia now has an office set up at the Rec Centre. That's where she'll work long hours to assure the 2020 Manitoba Summer Games powered by Manitoba Hydro go off just the way she hopes they do.
"Dauphin is known for hosting events and great ones at that," she continued. "It's really exciting that this event is coming. I think the community in a whole is ready to jump in and help in any way possible."
The Manitoba Summer Games will be in Dauphin from August 9-15. You can also get in on the action. Volunteer opportunities are available now.
Details

Contributed by

Darnell Duff
It's all come down to this for Dauphin's Bradyn Smelski. After starting his AAA hockey career in the 2013-14 season with the Parkland bantam Rangers, the Dauphinite will finish his junior career in his hometown.
The 20-year-old will take part in his final Dauphin Kings training camp when it kicks off this weekend at Credit Union Place. Bradyn will be joined by about 70 other junior players vying for a spot on an organization that has goals of getting back up to the top.
"The whole summer I've been just getting ready for this. It's really crazy how fast your junior years fly by," said Smelski. "Other 20-year-olds always said to enjoy it while it lasts because it goes by fast and they're so right. The goal is to always go out with a win and a title. I think with the guys we have this year, we can make that happen."
"It's going to be one hell of a season I think, I know," he continued.
It's been a busy summer of preparation for Bradyn. After being a healthy scratch for several games early last year, the Dauphinite was inserted into the lineup and he certainly made his presence felt. Perhaps his biggest goal came in a win against Waywayseecappo when he tucked in the game-winner.
With this being his final year of junior eligibility, Smelski is looking forward to not only being an everyday player but one that contributes regularly.
"I've been focusing lots on just trying to get better as a player overall," he added. "I've been working out a ton at Park Fit and trying to stay sharp. I've also been working out with Brendan Arnold a lot, who's ready for camp as well. We're pushing each other to be the best we can be."
"We've both been in the league for multiple years, so we're hoping to use that to our advantage," Smelski continued.
Bradyn put up 14 points (6G) in 31 contests last year. The 14 points were a career-high. He had eight in 46 games the previous season. There is no doubt that Bradyn knows what it feels like to score at Credit Union Place on a Parkland team. With the U18 Rangers back in the 2015-16 season, Smelski had 42 points (17G) in 41 games. The following season he had 39 points (15G) in 42 games.
Being a third-year player in the MJHL, the 20-year-old will look to draw on previous experiences to succeed this year.
"I think the most important thing is not trying to do too much," he continued. "You don't want to go out of your comfort zone because that's when things go wrong. I just need to be smart out there and I think I can have success."
Training Camp is set to begin on Friday at 1:00 p.m. inside Credit Union Place. It runs right through Sunday when the JoFo Cup game takes place at 2:00 p.m. On Monday, Dauphin begins their preseason on home ice against the Swan Valley Stampeders. With just a couple more days to prepare, Bradyn's mindset going in is simple.
"I just want to focus on wanting it. I'll be competing for a spot every day and I need to show that I'm worthy of a spot every time," he concluded. "Whatever it takes, I'm ready to play the role I get and help this team win games."
Details

Contributed by

Darnell Duff
Dauphin's Kevin Thiele and Boyd White have entered the tennis winners circle once again.
The Dauphin Tennis Club members took Brandon by storm over the weekend as they won the Wheat City Tennis Championship.
Playing in the doubles competition, the duo won all four of their matches. All of the wins even came in straight sets. Kevin and Boyd also won last year's tournament.
"Yeah, it was good. It was a challenging weekend," said Thiele. "The weather was definitely tough. There were some rain delays so you would get warm then we had to stop and that sort of thing. It's good to repeat for sure, we played pretty well."
"I think we were pretty comfortable going in and we thought we would do well," he added on if the two were feeling the pressure of repeating.
Winning Brandon was the third tournament the duo has won since last season. They also won last year's tournament in Clear Lake.
"I think we complement each other pretty well. I'm a pretty consistent player and Boyd is more aggressive," he continued. "It just works well."
Kevin and Boyd will now make their return to Clear Lake. They'll play in the Bob Mitchell Invitational early next month. After winning the tournament last year, the Dauphinites will look to repeat.
"Clear Lake is a little tougher. The courts are a bit different compared to Dauphin and Brandon, they're more grippy," he added. "Our first match is really going to be trying to get our feet under us and figuring out the court."
Details

Contributed by

Darnell Duff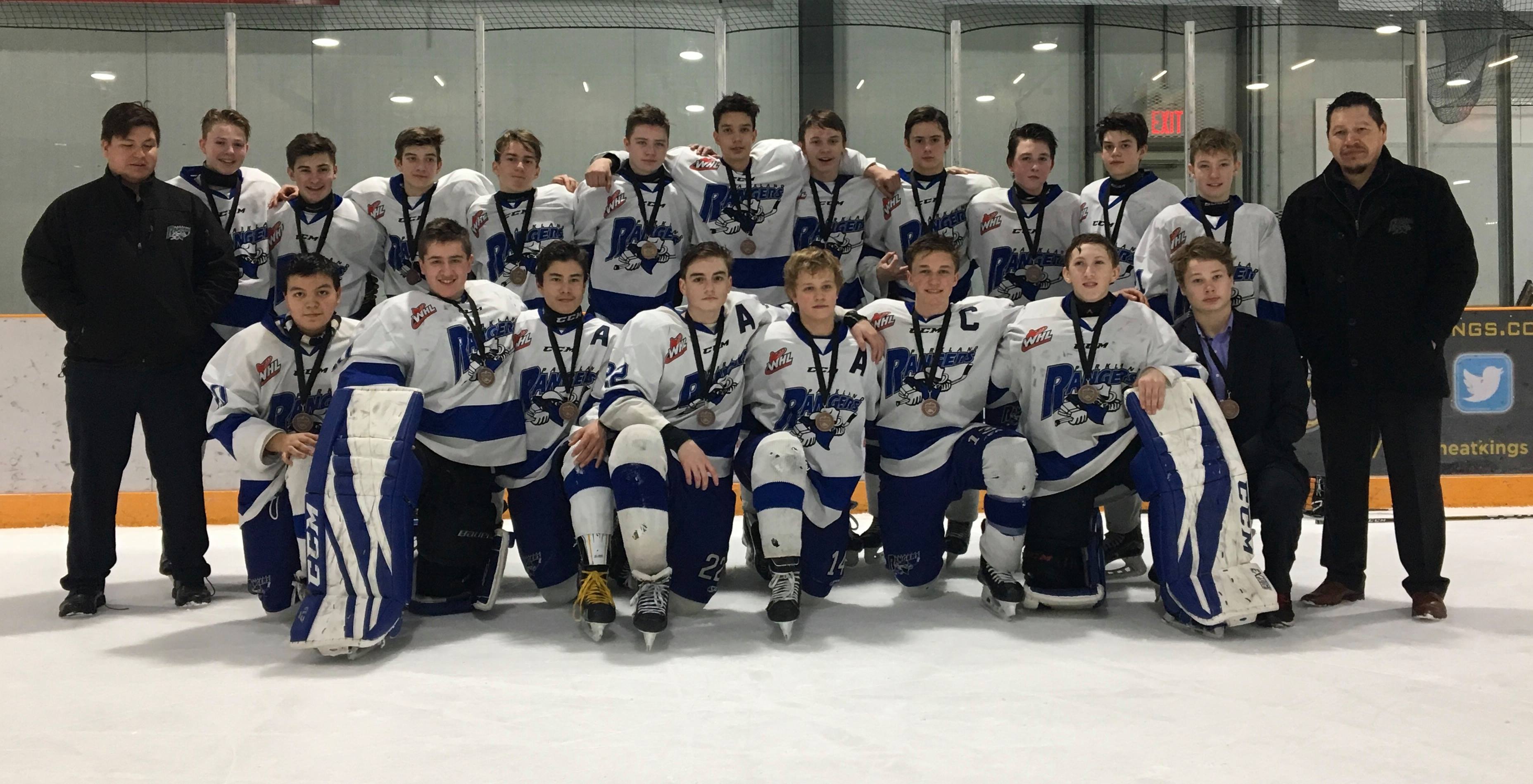 The hockey season for the Parkland Bantam Rangers is just around the corner.
They'll be holding tryouts on September 7 and 8 at the Swan River Centennial Arena. Check-in on both days will be from 9:00 a.m.-10:00 a.m., with the tryouts beginning right after.
"I'm hoping that all 2005-06 kids come out to try and make this team," said Tom White, Head Coach. "It should be very competitive and we're looking forward to it."
Even if you haven't played AAA hockey before, you're welcome to tryout. The team plays in the Bantam 1 West Division, which includes Brandon, Central Plains, Norman, Pembina Valley, Yellowhead, and Southwest. Parkland also plays several games against teams from Winnipeg.
"It's a good regional program. It gives all these kids a chance to play against some of the best young kids from around the province," continued White. "You also really find out how you stack up."
Parkland went 9-22-5 last year. Many losses came down to the wire. With this year's tryouts just a couple of weeks away, White knows this season could be a good one.
"I believe we have eight returnees so we're excited about our base we'll have," he concluded. "I'm hoping that a lot of kids come to the tryout. It's going to be interesting."
The cost to tryout is just $80 and that can be paid on September 7 down at the rink. If you're interested in taking part, email This email address is being protected from spambots. You need JavaScript enabled to view it., You can also head to the Bantam Rangers Facebook.
Details

Contributed by

Darnell Duff
The Winnipeg Blue Bombers will be without one of their best and league's best for the next couple of weeks.
Andrew Harris has been suspended two games for violating the CFL/CFLPA drug policy.
The star running back tested positive for Metandienone. Harris released this through the team earlier today.
"Throughout my four years playing here in Winnipeg, I have been drug-tested more than any other player on our team to the point that it has become a running joke within our locker room. This year alone I've been tested three times: The first time on March 1, 2019, in the off-season, followed by July 2nd (blood and urine samples), and finally 10 days later on July 12 through a urine sample," said Harris.
"Somehow on July 12, just ten days after a test that came back completely clean, I was notified that I had tested positive for the first time in my career with a very small trace of a banned substance. I'm still in shock and disbelief at the news. I immediately thought there had to be some kind of mistake,"
Harris leads the league in rushing this year with 908 yards on 141 carries. He has three rushing touchdowns and has 337 yards receiving which includes three touchdowns.
Harris continued on to say that this is a clear case of product contamination as he is not using or has not used any performance-enhancing drugs.
Details

Contributed by

Darnell Duff