Latest Sports
Jill Wiebe has gone above and beyond for years as the Grand Plains Minor Hockey Association continues to grow every year. She's been volunteering for a dozen years since her oldest child started playing when he was four.
Jill has spent the past 10 years as manager for Grand Plains teams and she's also served as manager for the Parkland women's Rangers. On top of that, Jill has been a board member for five years and she also helped with the process of getting new jerseys for Grand Plains Minor.
And Wiebe has also been heavily involved with the Grandview Lakers baseball team for more than 10 years so whether it's on the ball diamond or in the rink, Wiebe has done it all as a volunteer.
"I love volunteering, I'm super passionate about it," said Wiebe. "It's honestly always on my mind, I love doing what I do."
Wiebe says her greatest memories from over the years are just seeing everyone hit the ice. She's also loved watching the growth over the past few years, including what was set to be a record-setting season this year, but it was ended quickly because of the coronavirus pandemic.
A U18 team was introduced this season and they played four games and half boards were purchased to be used at the GACC and in Gilbert Plains at the U7 and U9 level and those are just two things that were set to make this year one for the books.
As we now look forward to the 2021-22 season, Jill says she can't wait to be rink and of course, on the baseball diamond this summer. And ahead of that, Jill has been recognized by Hockey Manitoba. It's National Volunteer Week and as a result, Hockey Manitoba is recognizing those who make a difference in their community and it's safe to say that Jill has made a huge one.
"I'm extremely humbled and flattered. It's also not just me, we work as a board together," ended Wiebe. "There are so many great people that make a big difference, I love working with everyone I do."
Details

Contributed by

Darnell Duff
Remy Buchanan has played hockey in Ste. Rose, McCreary, and Neepawa over the years on a few different teams. She's made many great memories along the way and her career as a hockey player will continue in the fall.
From McCreary, Remy will make the move to Brandon as she's committed to play with the ACC Cougar's women's team, a squad that plays Division 2 in the American Collegiate Hockey Conference. Remy was captain this past season with her team in Neepawa and it's not only hockey where Remy has had a ton of success.
She was named the most valuable player when she played soccer at the 2016 Manitoba Summer Games and she was named MVP twice at the 2019 Canadian Juvenile Broomball Nationals.
Buchanan says she can't wait to head to Brandon.
"This is so exciting for me, I can't wait to make so many great memories," said Buchanan. "I am a bit nervous as I'll be playing at a higher level and meeting a bunch of new girls, but that's okay. It should be a great two years at ACC."
The last time a national tournament was held was back in 2019 and the Cougars came out on top as they beat Minot State University in Frisco, Texas to claim a national championship. The event has been cancelled the past two seasons because of the COVID-19 pandemic, but that hasn't stopped the Cougars from recruiting hard with the hope of getting back on the national stage in 2022.
On top of all she has done on the ice, Remy prides herself on giving back. She's spent time volunteering at the Neepawa Vet Clinic, at McCreary's Canada Day celebration and the agriculture fair and races, just to name a few.
Remy will make the move to Brandon later this summer and in the meantime, she's training hard to make sure she is ready for the challenge of playing college hockey.
"I want to make a ton of memories and become an overall better hockey player," ended Buchanan. "I know the team will be solid once again and I'll do anything I can to help them win games."
Details

Contributed by

Darnell Duff
There will be no playoffs in the Western Hockey League following the 2020-21 season.

The major junior league announced Monday that the season will conclude following the completion of the 24-game regular season due to COVID-19 concerns.

The league said in a release that travel restrictions across provincial and international borders in place to try to stem the tide of the global pandemic would make it difficult to conduct a post-season.

The announcement comes a week after the Canadian Hockey League, the umbrella organization for the WHL, Quebec Major Junior Hockey League and Ontario Hockey League, cancelled the 2021 Memorial Cup major junior championship due to COVID-19.

The QMJHL is going ahead with a modified playoff format, while the OHL has not received approval from public health authorities to commence its 2020-21 season.

"When we returned to play in February, we set out with the intention of completing a 24-game regular-season schedule, knowing adjustments would be needed along the way,'' WHL Commissioner Ron Robison said in a statement. "We remained hopeful that public health conditions would improve, but unfortunately, that is not the reality we see in front of us.''
Details

Contributed by

Darnell Duff
A spring snowstorm paused the golf season in the province last week and while there are courses in the province that have opened back up, none have in the Parkland, until later this week.
Ray Karlson has confirmed the Dauphin Lake Golf Club will re-open for the season on Thursday morning. The high on Thursday is expected to be 11 with a mix of sun and cloud.
"It looks like things are starting to turn in the right direction for us, so that's exciting," said Karlson.
You can still take advantage of early bird pricing on memberships. If you wanted an adult membership, you can save more than $100. An adult couple would save nearly $300 while a junior would save $20 under the early bird pricing.
And as you get your clubs ready for the season, Karlson says there has never been a better time to play at the Dauphin Lake Golf Club.
"I believe the course in 2020 was the best shape it has been for a number of years," stated Karlson. "Our greens wintered very well and we're also going to have brand new carts by the end of May here, which is nice."
Work is also being done in the clubhouse and newly renovated washrooms will be available in the basement. You can see membership prices and more at Dauphin Lake.
Details

Contributed by

Darnell Duff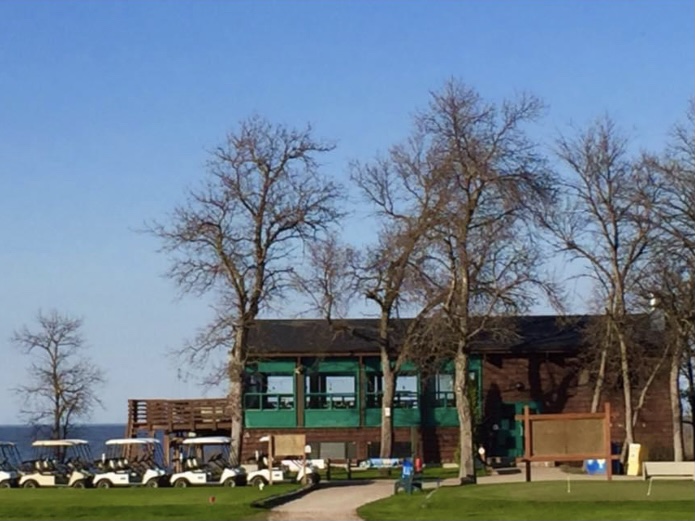 Before you know it we'll be golfing once again at the Dauphin Lake Golf Club and you can make sure you're a part of the action this summer.
Ray Karlson has confirmed that they will run their early bird pricing until the end of the day on Friday, April 23.
If you wanted an adult membership, you can save more than $100 by taking advantage of early-bird pricing.
An adult couple would save nearly $300 while a junior would save $20 under the early bird pricing.
You can call Ray at 638-9400 to get signed up today for what should be another very exciting summer on the course.
Details

Contributed by

Darnell Duff
The Gilbert Plains Country Club was packed last weekend, this weekend, that's not the case.
With the golf season on pause, until the snow clears, you can still cash in on a sweet deal if you plan on playing lots this summer at the GPCC.
Early bird membership prices have been extended until April 30. This means you can save $25 on an adult membership or $50 on the family shareholder pass. Full prices are at membership.
On top of that, if you haven't been a member since 2018, you can buy one for just $600 which is good for the entire season.
Give Scott a call at 648-7834 if you want to take advantage of this deal.
Details

Contributed by

Darnell Duff
After five years with the Dauphin Kings, Christian Laughland is no longer a part of the organization.
The Kings announced that Laughland has resigned from his duties as Marketing Director. Ashley Shaw, President, says Christian did a tremendous job during his time with the team.
"He's been a big part of our organization and we're sad to see him go," said Shaw. "He put a lot of time, effort, and energy in our club and we're thankful for the last five years that he was with us."
When Christian first moved to Dauphin, he was the Sports Director at 730CKDM before he joined the Kings. Christian is also the Deputy Mayor. Moving forward, the organization plans on hiring someone to replace Christian, but there is no timeline for when someone would be hired or an application process at this point.
In other Kings news, although it's the offseason the team is staying busy. The Par 3 Extravaganza will take place on June 12 at the Dauphin Lake Golf Club and like always, the team's grow project will be back once again.
"Things are still moving along and we're crossing our fingers that we will be able to get things going in September on the ice," ended Shaw.
Details

Contributed by

Darnell Duff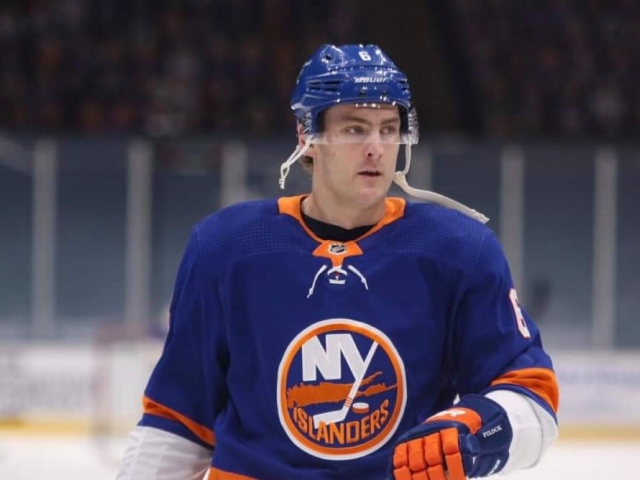 There are only two teams in the National Hockey League that have 18 wins on home ice this season. The Colorado Avalanche are 18-4-2 on home ice as they lead the West Division. And while the New York Islanders don't lead the East Division, they have been nearly unstoppable on home ice.
Ahead of two games against the Boston Bruins, New York is 18-2-2 at home this season, which gives them the best home winning percentage of any team in the league. The Islanders have put forward some great defensive performances while they have also been getting it done offensively at home.
In six home games in April, the Islanders have given up more than two goals just once and it came in an 8-4 win against Washington back on April 1. Ryan Pulock -- is in his fourth season with the Islanders -- and continues to be one of the team's most reliable players on the back end.
"It's important to take care of home ice and we're comfortable playing in our building," said Pulock.
While they have been red hot on home ice, the Islanders have struggled on the road at times this season going 9-9-2. Of the eight teams in the East Division, New York's nine wins on the road are more than only the Buffalo Sabres who are the worst team in the league. The only other current playoff team with just nine wins on the road is the Montreal Canadiens who lost 4-1 on home ice on Wednesday.
The Islanders can reach the double-digit mark in wins on the road on Thursday when they begin the back-to-back set against Boston before travelling for a game in Philadelphia on Sunday. After he posted 10 goals last season in 68 games, it took Ryan much longer than he thought it would to notch his first this season, but it came at a great time. Playing the Rangers back on Sunday, Ryan took a beautiful pass from Mathew Barzal and he fired it past Igor Shesterkin as Pulock scored his first goal and the Islanders picked up a 3-2 victory.
🔂 watching Pulock's OT winner on repeat 🔂 pic.twitter.com/LyzYJmlUZU

— New York Islanders (@NYIslanders) April 12, 2021
Pulock says he's been playing very well this season despite not scoring many goals, but he says it was nice to find the back of the net.
"I haven't really gone through a stretch in my career without scoring, it's part of my game," offered Pulock. "There was a bit of frustration that set in, but I just want to stick with it because I'm playing really good hockey. To score an overtime goal against the Rangers is always special being our rivals."
Deadline splash:
There weren't many big moves on trade deadline day in the NHL, but the Islanders certainly made a splash. The team acquired Kyle Palmieri and Travis Zajac from the New Jersey Devils as they look to make a big run at the Stanley Cup after making the Eastern Conference Final last season. Already a solid team before adding two elite forwards, the Islanders' depth has improved that much more as the regular season nears a close.
"It's an exciting time here when you're able to make a trade to make the team better," offered Pulock. "They're both excellent players who will help us succeed."
The Devils also retained 50 percent of both Zajac's and Palmieri's salaries.
Home stretch:
Just 14 games remain for New York in the regular season and they're currently chasing the Washington Capitals who have 60 points and lead the East by two points over the Islanders while Pittsburgh is just four back. Of the 14 games, eight of them will come on the road including the season finale on May 10 against the Boston Bruins.
Three critical games against Washington remain coming on April 22, 24, and 27. The Islanders play Boston three more times, the Rangers three times, Buffalo twice, the Devils twice, and Philadelphia once.
Details

Contributed by

Darnell Duff
The 2021 Memorial Cup has been cancelled due to COVID-19 restrictions.

The Canadian Hockey League announced the cancellation of the major junior championship between the winners of the Ontario Hockey League, Western Hockey League and Quebec Major Junior Hockey League and a host city on Tuesday.

The league said in a release that the decision was made due to limitations on travel, border restrictions, and quarantine requirements.

"The CHL is committed to the health and safety of our players, their families and billets, our teams, staff and officials, and the communities in which we play. That has driven all of our difficult decisions for the last year as we have dealt with this global pandemic,'' CHL president Dan MacKenzie said in a statement.

Five WHL teams and three OHL teams are based in the United States.

The OHL was scheduled to host the 2021 Memorial Cup in either Oshawa or Sault Ste. Marie, Ont.
Details

Contributed by

Darnell Duff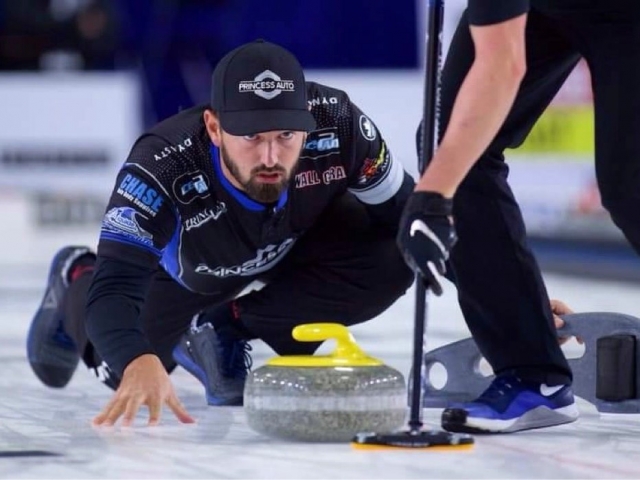 The 2021 Tim Hortons Brier was like none other. Playing the event during a global pandemic, the only safe way to host the event was in a bubble and that bubble is based in Calgary at Markin McPhail Arena. There were no crowds -- something players feed off - and all players had to follow strict protocol or else they would face severe penalties.
And with that, the best men's teams in Canada entered the bubble in Calgary for just more than a week of great curling action and the eventual winner would advance to the world championships. In a field that included the likes of Team Koe, Team Dunstone, Team Gushue, and Team Bottcher, Team McEwen was ready to make some noise. They entered the bubble as Wild Card #1 and for a team that hadn't played since winning a cash spiel in Penticton earlier in the season, it was a tremendous feeling getting back on the ice.
"I found playing in the bubble didn't really feel that much different, other than not having fans in the stands," said Carruthers. "A lot of the events we play in are in curling rinks with minimal fans so we thought of it as a high-level cash competition with a bigger prize."
The foursome ended up going 4-4 -- which was just outside a playoff spot -- and Team Brendan Bottcher went on to win the title with a 4-2 win in the finals against Team Koe. So although the team's Brier had come to an end, two of four players remained in the bubble to play in the Canadian mixed doubles championships.
Derek Samagalski -- who plays second on Team McEwen -- played the event with Krysten Karwacki while Reid Carruthers played with Selena Njegovan. Samagalski and Karwacki went 3-3 while Carruthers and Njegovan finished up at 4-2 and while neither of those records was enough for a playoff spot, both duos had some great performances.
(Carruthers and Njegovan on top, Samagalski and Karwacki on bottom)
And after leaving the bubble while the men's world championships took place, Reid and Derek are back in the bubble for a pair of Grand Slam of Curling events. The Humpty's Champions Cup begins on Thursday after it was delayed by one day and although the event will take place as scheduled, there were some question marks.
The world men's curling championship was delayed just when the playoffs were to begin after it was reported that a few players had tested positive which not only put finishing the playoffs up in the air but the following few events scheduled as well.
Carruthers said he didn't sleep much on Saturday night and an early wakeup call was in store on Sunday as Derek and Reid had to leave by 6:00 a.m. on Sunday in order to get to Calgary in time for COVID testing. But they still didn't know if the event would go on as scheduled and it remained that way until they made it to Regina and that was when they received some good news. That's when Curling Canada announced that the four players received 'false positive' results back which meant the duo's journey to the bubble would continue.
"It was a pretty stressful time for us, we didn't really know what was going on until we heard the news," said Carruthers.
After completing their mandated quarantine period, the team will hit the ice for practice on Wednesday, but the lineup will be different. Mike McEwen decided to stay back in Winnipeg where his wife, Dawn is expecting a newborn while Colin Hodgson -- the team's lead -- decided not to re-enter the bubble because of mental health reasons. So Carruthers and Samagalski picked up Tyler Tardi, a former world junior champion and they will be playing as a three for this week's event and next week's event as well.
Tardi had also previously spent time in the bubble as he was the fifth man for Team B.C. at the Brier and he also played in the mixed doubles championships. Tyler -- a well-known and respected elite curler -- is a two-time world junior championship, a three-time Canadian junior champion, and he's also a Youth Olympic Games champion.
With just one day left until rocks are thrown for real, Carruthers says he doesn't expect it to take long for the three to gel on the ice.
"It may be a little bit of a challenge out of the gate, but we have practice, so we'll work on things to make us feel comfortable with each other," offered Carruthers.
The team's only game on Thursday is against Team Jacobs before playing Team Mouat and Team De Cruz on Friday. Their round-robin comes to a close on Saturday evening against Matt Dunstone before the playoffs take centre stage on Sunday. And as the quest to become a Humpty's Champions Cup begins on Thursday, Carruthers is confident in the group, despite the lineup change.
"There's no reason why we can't do well and put a strong showing in here," ended Carruthers. "We're at a bit of a disadvantage not having Mike or Colin, but we have a very capable spare. When you have two talented guys ahead of you throwing three rocks each, it can be an advantage."
From past experiences, Reid remembers curling against a team that used three players, they all curled over 90%, and Reid says it was very tough to beat them.
Details

Contributed by

Darnell Duff
Brayden Pawluk is getting ready for an 18-hour ride on the Minot State Beavers team bus as they're off St. Louis for the American Collegiate Hockey Association national championships that begin later this week.
And leading up to the big dance, Pawluk put together a solid rookie season south of the border. The former Dauphin King scored five times while adding eight assists on a Beavers team that went 25-3-2 and they won their last game out against Jamestown, 4-2.
Pawluk says his transition to college hockey was very smooth after playing just more than 75 games with Dauphin.
"I definitely adapted well and enjoyed some personal success," said Pawluk. "Our whole team, in general, enjoyed success and we came together so quickly. It was a good year and we're looking to continue that."
16 teams will arrive in St. Louis for the event and Adrian College is the top-ranked team while Robert Morris, Lindenwood, and Liberty round out the top five. The Ohio Bobcats are ranked fifth heading into the single-elimination championship while Minot State finds themselves in the sixth spot, which is quite surprising. Most members of the team -- including Brayden -- thought winning 25 games would be enough for a higher seeding, but that isn't the case.
But it's not like being a sixth-ranked team isn't something Minot has experienced in the past. The Beavers won their second national championship in 2019 in Frisco, Texas, and they entered the nationals as the sixth-ranked team that year as well.
The Beavers first opponent this year is the Calvin Knights -- a team that played 12 games this season -- and won just four of them in a pandemic shortened campaign. They received a bid into the tournament and they come in as the 11th seed.
The game will be played on Saturday afternoon and it will mark Brayden's first time on the national stage.
"One of the thoughts I have, when I realize I'm still playing, is how bad I feel for all of my hockey friends in Canada that didn't really have a season," offered Pawluk. "I'm really excited for this opportunity and I know everyone else on the team is as well."
Although they head in as favourites in their Sweet 16 matchup against Calvin, Pawluk says they aren't looking past the Knights and they know nothing will come easy on the national stage.
"We know we have to play four excellent games to win a national championship and we know we're going to have to beat some really good teams including Calvin to start," ended Pawluk.
The team's journey to St. Louis begins tomorrow morning and they will arrive on Thursday evening after breaking up the trip in half with a practice set for Thursday morning along their route.
Details

Contributed by

Darnell Duff