Latest Sports
The Gilbert Plains Competitive League of Curling wrapped up last night and Team Lobert's Electric took home the title.
They beat Team Stoski Farms to claim this season's title.
In the third-place game, Team Greg Genik beat Team Rubes Auto.
Team Cross Town Motors beat Team Bruce Hannabil for fifth place.
Details

Contributed by

Darnell Duff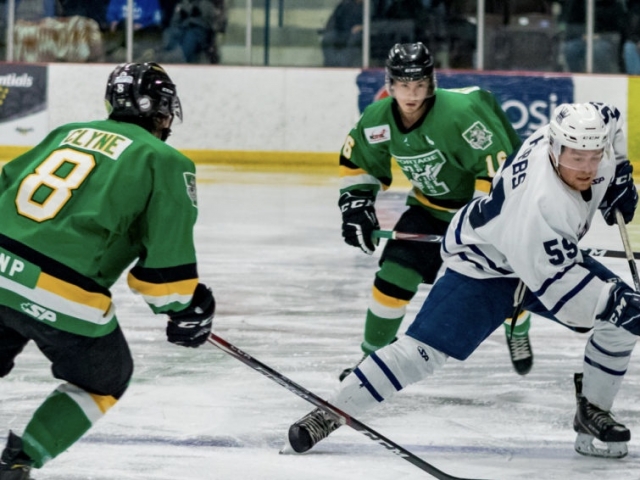 For the first time, hockey fans in Dauphin and area will get the chance to see the new looked Kings as they're back at Credit Union Place.
Tonight's opponent is a tough one in the Portage Terriers as the game marks the return of Koby Morrisseau.
Bryson Cecconi will play his second game with Dauphin while Colby Jaquet, Levi Mitchell, and Kaden Bryant will all play their third.
Dauphin's winning streak is two coming into this evening as they've scored nine goals in the past two contests while giving up just three.
Portage, meanwhile, won their last game against Waywayseecappo and they scored six goals in the process.
Game time tonight is set for 7:30.
Don't forget to tune into the Dauphin Kings Power Play Show after the 4:00 p.m. news, weather, and sports.
Details

Contributed by

Darnell Duff
Kayden Bodnar had a game that he likely soon won't forget for the Dauphin Clippers tonight.
He scored four times and he added three assists as the Clippers skated to a 10-1 win against the Roblin Raiders.
Ashton Hlady also scored twice in the big win.
Cole Delamare, Cohen Smigelsky, Bryce Bonnett, and Brayden Broome scored singles in the big win.
Details

Contributed by

Darnell Duff
The Dauphin McDonald's Atom 4 team picked up a 9-7 win in Gilbert Plains tonight over the home team.
CJ Bilay was awarded the Gold Jersey after the game.
Details

Contributed by

Darnell Duff
January 1-5, 2020, will go down as a week many curling fans in the Parkland area won't forget. That's when the Telus Junior Men's and Women's Curling Championships took place inside of the Dauphin Curling Club and Credit Union Place.
On the women's side, it's also a week that Team Zacharias won't forget as they won their second straight title. On the men's side, a team with some Parkland flavour on it took home the title after a wonderful week.
Team Brett Walter which includes Dauphin's Lawson Yates won the title as they beat Jacques Gauthier. It was Lawson's first-ever provincial junior curling title and it came in his final year of eligibility. That came on the provincial stage and now, Yates and company will look to add another title to their resume on the national stage.
The foursome is now in Langley, B.C. as they take part in the New Holland Canadian Junior Curling Championships that begin on Saturday. The event will be played at the George Preston Recreation Centre which features five sheets.
"Everyone is really excited to take a look at the venue and get out on the practice ice. We're hoping for a good event and I'm sure it will be," said Yates. "I'm super excited to be able to represent Manitoba. It's my last nationals as a junior, so I'm pretty pumped up to get started and I know our whole team is."
Yates and the rest of the foursome who are coached by Calvin Edie begin their quest to a national title on Saturday morning against Team Prince Edward Island.
In all, they will play six round-robin games through Tuesday, January 21.
"We're just excited to get going and we'll try to stay as calm as we can and we'll see where that takes us," added Yates.
A much-anticipated game comes up on Monday when Yates and the team battle the second team from Manitoba. That team is Jacques Gauthier and his foursome who earned a berth by making the Manitoba final.
The two teams played each other in the 1vs2 game in Dauphin and then the final which means Monday's meeting will be the third this month alone.
"We'll try and play the same game that we did in Dauphin, and hopefully, that works for us again," continued Yates.
Last year, JT Ryan and his foursome based out of the Assiniboine Memorial Curling Club in Winnipeg advanced to the final where they fell short against Team BC which was skipped by Tyler Tardi.
14 teams will play in this year's championships, eight of which will advance to the championship pool. From there, three teams make the playoffs. The second-place team will play the third-place team for a berth in the finals. The top-ranked team earns a bye to the national final.
That game will be broadcasted on TSN on January 26. The semifinals will also be broadcasted on TSN on January 25.
Details

Contributed by

Darnell Duff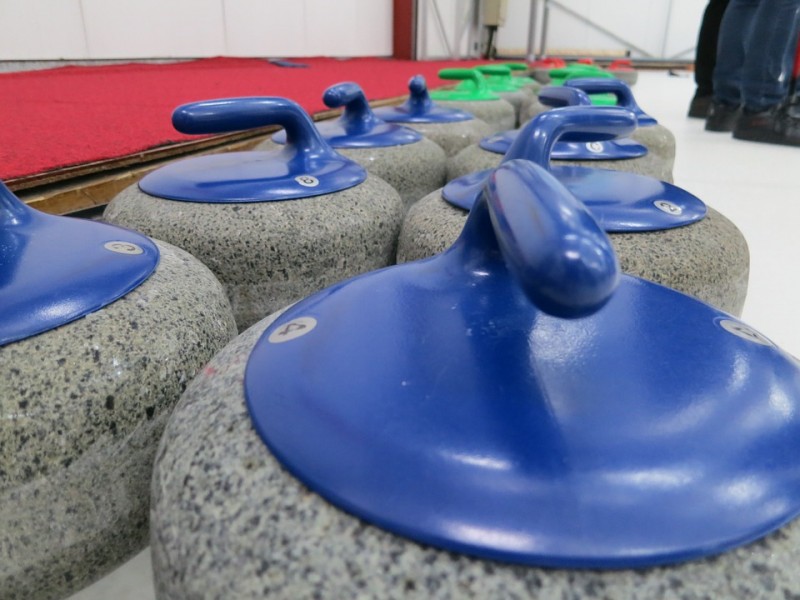 The Gilbert Plains Competitive League of Curling will come to a close tonight with three games.
1st Place Game:
Team Stoski Farms vs Team Lobert's Electric.
3rd Place Game:
Team Rubes Auto vs Team Greg Genik.
5th Place Game:
Team Bruce Hannabil vs Team Cross Town Motors.
Details

Contributed by

Darnell Duff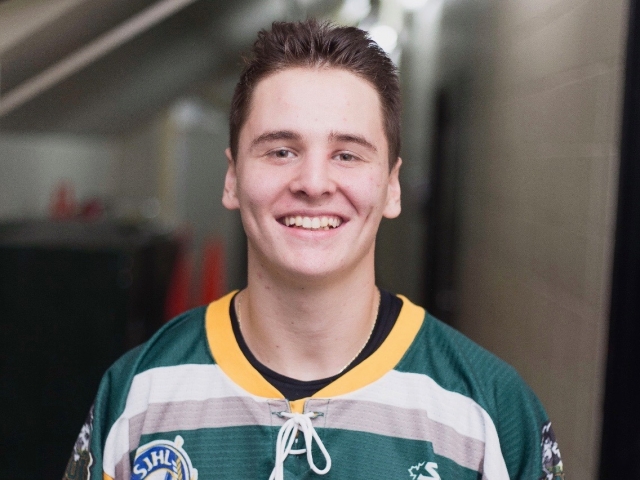 Back on December 1, the Dauphin Kings made a trade that included sending Koby Morrisseau to the Portage Terriers as they looked to beef up their offence ahead of hosting the Centennial Cup in May at Stride Place.
One of the pieces Dauphin received back in the trade was future considerations. However, the biggest piece they received without a question, was Bryson Cecconi.
Just more than a month after the trade, Cecconi has reported to the Kings and he will finish off his junior career in the City of Sunshine.
"Dauphin has been great and the people are great," said Cecconi. "It's obviously been super cold, but the sun is out. I'm enjoying my time so far."
It's been a season of living in new places for the Powell River native. Cecconi began his season with the Saskatchewan Junior Hockey League's, Humboldt Broncos. He would end up playing 25 games with them and he was very productive as he recorded 25 points.
He was then traded to the Portage Terriers where he would only end up playing a few games before the trade that saw Dauphin acquire him. Cecconi began his Jr. A hockey days with the Nipawin Hawks in the 2017-18 season and he also had a brief stint with the Kindersley Klippers that season.
All in all, Dauphin is Cecconi's fifth stop of his Jr. A career and it will be his final one.
"It's been a bounce around year, but it's been good," said Cecconi. "It's the way hockey goes sometimes. I've met some really good people and I've been a part of many different experiences."
With all of that in the past, it was Cecconi's time to get back in action for the first time in a while.
However, it sure didn't look like it. Playing against the OCN Blizzard back on Tuesday evening, Cecconi was sprung on a breakaway early in the first period off a pass from Colby Jaquet.
Bryson used his speed to get away from the Blizzard defender and he went to the backhand and went bar down to beat Zack Cloutier to give the Kings a 2-0 lead after Grady Hobbs previously scored.
"It's always hard to get that first goal and first point, so I was pushing for that," said Cecconi. "I took a great pass from Jaquet and went to my backhand and it ended up working out for me."

"I would like to think I'm a guy who can add points, I try to add as much offence as possible," he continued. "I also like to bring a physical aspect to my game as well."
Cecconi played on a line with Brendan Arnold and Avery Smith during the game. He also saw some time on the power play and penalty kill as Dauphin skated away with a 4-1 win.
"I thought the team played really well, the puck was moving quick and everyone was playing like a unit," continued Cecconi. "Their goalie played well or we could have had more goals. I feel really good about going forward the rest of the regular season and into playoffs with this group."
Bryson's second game as a King will be tomorrow when the Portage Terriers are in town. The same team that traded him on December 1 to his new team so there's no question whether he'll be motivated for the big game.
"It's always hard when you play against an old team that traded you because you get the feeling that they didn't want you," he added. "I have a buddy on the team so it will be nice to see him, but other than that, it's all business. It'll be a good test for us and we'll be ready as a group."
Get to know Cecconi:
What do you want to do when your hockey career comes to an end? I'm looking to become a teacher when hockey ends. I haven't really decided when it comes to elementary or high school. I really like kids and that's what I want to do.
Being from Powell River, are you a big Vancouver Canucks fan? I'm actually an Edmonton Oilers fan which is not really well-liked in Powell River because most people are Vancouver fans. I have some family in Edmonton so I've always been an Oiler fan and especially with Connor McDavid now.
What's your favourite hockey memory? I was playing for Humboldt right after the crash and so it would be the TSN Home Opener for the team. It was a hard time, but it was also really neat. I got to experience what it feels like to be a professional. It was really great to honour the lives that were lost.
What's your favourite pre-game meal? I'm a ribs and spaghetti kind of guy and I also really like steak. I try not to eat the same thing before every game, I like to switch it up.
Make sure you tune into the Dauphin Kings Power Play Show tomorrow afternoon where you can hear my full chat with Bryson. That's set for just after the 4:00 p.m. news, weather, and sports.
Details

Contributed by

Darnell Duff
It was a Dauphin clash and a good one at that earlier today.
That's when the Dauphin McDonald's Atom 2 team beat Team Atom 4, 5-4.
Kaylee Maguet-Wood was awarded the Golden Jersey.
Details

Contributed by

Darnell Duff
The Dauphin Clippers junior varsity girls basketball team is off to a wonderful start to their season.
The team has played in two tournaments and they won both. One of the victories this past weekend moved the team's record to 7-0 when they cruised past their opponents. Thanks to their early success, Dauphin has been recognized by the Manitoba High School Athletic Association.
In the most recent Power Rankings, Dauphin is listed as the sixth-best team in the province in the AAA category. The St. James Jimmies are rated as the top team.
"We are very proud of that ranking, the girls have been working extremely hard this season," said Steve Hudyma, Head Coach. "It's really nice to see that the work being put in has paid off for the girls."

"With that being said, we're not settling and we're not done," he added. "Our goal is to improve every game and just become a better team. Our girls have the confidence now that if they work hard, they will reap the benefits."
Dauphin's first tournament was won in Portage prior to Christmas and they won this past weekend in Brandon.
"We have seven returning players from last year's team so it's been nice to have a core group of veterans," continued Hudyma. "We also have a tremendous group of grade nine players and our team has built some really great chemistry."
Next up for the Clipper women is an exhibition game against Ste. Rose on January 23. Dauphin will also host their home tournament on January 31 and February 1 inside the Clipper Dome. With zone championships not that far away, Dauphin is looking like a favourite to come out of this zone.
"We still need to figure out some of our weaknesses and we need to turn them into our strengths," concluded Hudyma.
On the men's side, the Clippers varsity boys' team has now jumped up the rankings and they're the third-best team in the province.
Details

Contributed by

Darnell Duff
The 2019-2020 MJHL regular season will come to an end in just about a month and a half. The Steinbach Pistons remain atop the standings, but a few teams are breathing down their necks.
Let's take a look from the top to the bottom as the league presents a one-game schedule this evening.
1st Place - Steinbach Pistons - 30-8-2-2 = 64 points.
Steinbach has arguably been the most consistent team all season. The Pistons have lost two straight games only twice this season and they have yet to suffer three defeats in a row.
They aren't a team that lights up the scoreboard, but they certainly don't allow their opponents to do so. Among playoff teams, the Pistons have scored the seventh-fewest goals (139). However, the Pistons have only allowed 98 goals which are the fewest in the league, nine less than Portage.
Steinbach plays two games this week prior to the league's break for the MJHL/SJHL Showcase. Both come on home ice against OCN and Virden.
Trade Deadline key additions: Ryan Butler and Thomson Phinney.
2nd Place - Winkler Flyers - 27-10-2-3 = 59 points.
Winkler is definitely the hottest team in the league. They have gone 8-0-0-1 in their last nine games dating back to a 2-1 shootout win against Steinbach on December 20. Winkler also beat Steinbach in overtime on Tuesday night.
The Flyers have scored 167 goals, the second-most in the league and their +32 goal differential is the third-best in the league.
Winkler opens up a three-game road-trip and two of the games are against some of the league's best. They're in Virden tomorrow before playing their final game prior to the break in Porage on Saturday.
After the break, the team finishes the trip with a game in Selkirk before they play five straight on home ice.
Trade Deadline key additions: Kaeden Tenkoppel and Connor Gallagher.
3rd Place - Portage Terriers - 28-10-2 = 58 points.
For a team that will host the Centennial Cup in May, the Terriers must have not been overly happy with their performance prior to the deadline. However, the team has added some pieces and they are now trending in the right direction.
Portage has won two of their last three games and they've earned five of a possible last six points since the deadline.
Unlike Steinbach, Portage's offence can be lethal and it's a big reason why they're so successful. The Terriers 155 goals are the fourth-most in the league. They also added some offensive touch at the deadline which will surely help the cause.
Portage plays in Dauphin this Friday which is a very intriguing game for a few reasons. It's the return of Koby Morrisseau to the Parkland and Dauphin improved their roster at the deadline with some offensive touch of their own which should make for a good battle.
The Terriers' final game before the break is on Saturday against Winkler at Stride Place, the home of the 2020 Centennial Cup.
Trade Deadline key additions: Noah Giesbrecht, Parker Malchuk, Carter Barley, Austen Flaman, Chase Felgueiras.
4th Place - Swan Valley Stampeders - 25-13-4 = 54 points.
The Stampeders now face a bit of an internal blow moving forward. They dealt their top scorer, Mattias Dal Monte to the Alberni Valley Bulldogs in the BCHL. Without their top offensive player and top defenceman, the landscape of this team has changed.
However, they did receive a boost when they acquired Parker Rey. He started the season with the SJHL's Battlefords North Stars and in his first game as a Stampeder, he shutout Neepawa earlier this week.
Despite losing Dal Monte, Swan Valley still has plenty of offensive options. Five other Stamps' have at least 30 points while Josh Maucieri is sitting at 29.
Swan Valley plays OCN and Neepawa this week prior to their break.
Trade Deadline key additions: Parker Rey, Colton Sun.
5th Place - Waywayseecappo Wolverines - 22-16-3-2 = 49 points.
The team has played the most games in the league with 43 and when it comes to goals allowed, they've allowed the seventh-most when it comes to playoff teams. However, the Wolverines are an extremely gritty team and they have the skill to work down opponents which is why they are one of the stronger teams.
However, the goals against issue continues to be a reason why the team hasn't been able to make a jump up the standings. Wayway has lost three of their four games so far in 2020 and they've allowed 19 goals in the process. The Wolverines also shutout Winnipeg, so really, the team has allowed 19 goals in three games.
Wayway will look to get back on track with a home-set against Selkirk beginning tomorrow and ending Friday.
Trade Deadline key additions: Colin Ahern.
6th Place - Virden Oil Capitals - 22-15-2-2 = 48 points.
The Oil Capitals score a lot, in fact, the team has scored the most goals in the league with 170. That will happen when you have three scorers that have at least 49 points. Kolten Kanaski has that amount while Tanner Andrew has 52 and Hunter Cloutier leads the team with 56.
Five other players have at least 29 points so Virden has plenty of guys who can put the puck in the back of the net and set others up.
Virden's offence, however, has gone somewhat quiet in their last two games. They have just three regulation goals in the past two contests, but Virden still has a win during that time.
Trade Deadline key additions: Darren Gisti.
7th Place - Dauphin Kings - 20-17-3-2 = 45 points.
The team that made perhaps the biggest splash before the deadline and through some additions shortly after.
Just like Virden, Dauphin has several players who have had tremendous offensive seasons. Grady Hobbs leads the league with 57 points while Nakodan Greyeyes has 52 points. In all, Dauphin has six players who have at least 30 points this season.
After a two-game losing streak, Dauphin's offence has caught fire as they have nine goals in their last two games en route to picking up two wins.
Levi Mitchell has also made 66 saves in the past two games.
Dauphin plays Portage this Friday before the break.
Trade Deadline key additions: Bryson Cecconi, Kaden Bryant, Levi Mitchell, Colby Jaquet.
8th Place - Selkirk Steelers - 18-19-2-1 = 39 points.
They've lost some of their best players over the course of the season. That includes Carter Barley, Brett Namaka, Colby Jaquet, and Levi Mitchell, just to name a few. However, the Steelers continue to plug away and they occupy the final playoff spot.
Their most recent win was against the Portage Terriers as they prepare for three-games in three-nights prior to the break. Two of those games are in Waywayseecappo while they also play Neepawa on the third night.
With the deletion of Barley, Blake Burr will be relied upon heavily to continue with his solid season, he has 38 points so far.
Trade Deadline key additions: Nolan Dawson, Rory Dumelie.
9th Place - Winnipeg Blues - 16-23-3 = 35 points.
The Winnipeg Blues are young, they have new owners, a new facility, and they're just four points back of a playoff spot. They made no moves at the deadline, but they made it work for them in their most recent outing.
They picked up two points against Neepawa. Besides Neepawa, Winnipeg has allowed the most goals in the league, however, they do have two very strong goaltenders. Cooper Hatfield who has held the team in most games while Will Gurski began the season in the Western Hockey League.
Winnipeg plays just one more game prior to the break and it comes on home ice against the Virden Oil Capitals.
Trade Deadline key additions: None
10th Place - OCN Blizzard - 13-25-4 = 30 points.
The Blizzard unloaded their leading scorer and top defenceman and now they're even younger than they were. However, they are a team that never gives up and they are still in the playoff conversation. But, for that to happen, the Blizz will need to heat up.
Zack Cloutier's 6-13-3 record doesn't indicate how good of a goaltender he actually is. His .904 save percentage does as he faces more than 35 shots regularly. He also made 62 saves in a game earlier this season.
OCN plays one game against Steinbach before the break.
Trade Deadline key additions: Bradyn Smelski.
11th Place - Neepawa Natives - 8-30-1-3 = 20 points.
Dating back to the beginning of last season to now, 204 points have been up for grabs for Neepawa over the course of 102 games. In that time, Neepawa has secured 46 points and this year, Neepawa is 19 points back of a playoff spot and they only have 18 more games.
In 2020, Neepawa has gone 2-3-0-1 and barring a near-perfect ending to the season, they'll miss the playoffs for the second straight year. Neepawa's team does include some Parkland talent. Brad Marshall and Jaegar Lapointe help boost the team's offence.
Neepawa plays Swan Valley and Selkirk on home ice this weekend prior to the break.
This is a full look at the 2019-20 MJHL standings through Tuesday, January 14. Stay tuned for more of these leading up to the playoffs.
Trade Deadline key additions: None
Details

Contributed by

Darnell Duff
In his first game as a Dauphin King, Bryson Cecconi scored a beautiful goal on a breakaway and the Kings skated away with a 4-1 win against the OCN Blizzard.
Early in the first, Cecconi took a pass from Colby Jaquet and he was off to the races and he went to the back hand to make it 2-0.
Earlier in the frame, Grady Hobbs made it 1-0.
Baron Thompson would score on a penalty shot to make it 3-0 in the third, before OCN trimmed the deficit to 3-1 in the third.
However, that's as close as OCN would get. Avery Smith would make it 4-1 with a goal into the empty net to seal the game.
Dauphin is now 20-17-3-2 on the season and they are three points behind Virden for sixth place.
The Kings welcome Portage to town on Friday.
Details

Contributed by

Darnell Duff