Latest Sports
Today was a good day for Gord McKay.
After recording a hole-in-one at the Dauphin Kings Par 3 Extravaganza, he picked up a cool cheque for $10,000 earlier today.
Presenting the cheque was Christian Laughland, the Director of Business Operations for the Kings.
A fun day for Gord McKay as he picked up his Par 3 hole-in-one prize today at the rink!

A cool $10,000.00.

Thanks again to everyone who made this year's tournament a success! #MJHL #ForTheCrown 👑 pic.twitter.com/H633CQFYNP

— Dauphin Kings (@dauphinkings) September 15, 2020
Details

Contributed by

Darnell Duff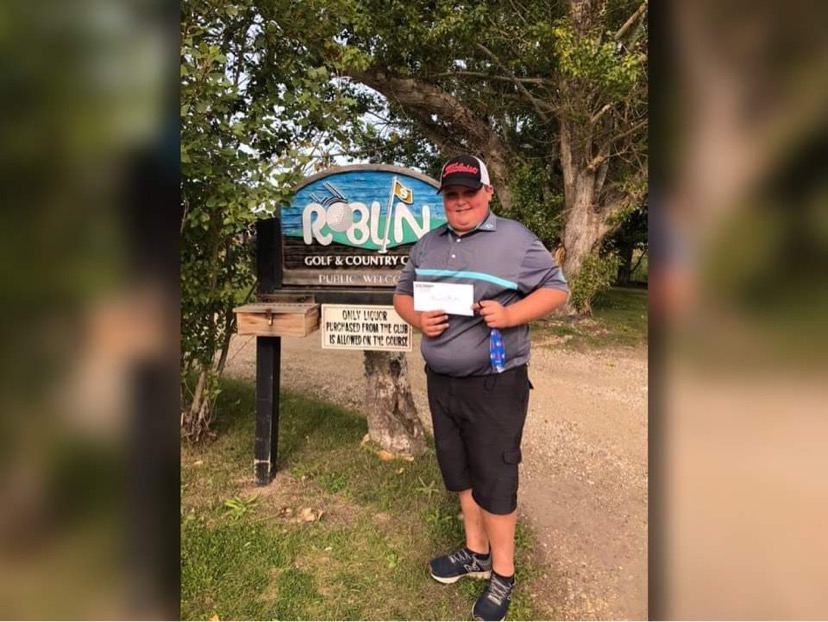 During the winter months, you'll often find Mitchell Rauliuk down at Credit Union Place cheering on the Dauphin Kings and volunteering his time to help the team out any way they need. When it comes to where you'll see Mitchell in the summer, that answer is likely the Gilbert Plains Country Club.
Mitchell also volunteers his time to help out in any way he can at one of the Parkland's premiere golf destinations; however, he also gets the chance to get out on play with his dad Ryan who owns Ruff's Furniture here in Dauphin and some other Parkland juniors.
The young man from Dauphin has spent many hours on the driving range and on the course working on his game and he's also gotten some help from the friendly staff at the Country Club.
"I'm striking the ball quite well thanks to Scott McCallum and Chad Facey, they have helped me a ton throughout the season," said Rauliuk. "I don't get perfect accuracy all the time, but I'm certainly improving and I get some birdie chances every round so that's always nice."
With his parent's camper being parked at the campground in Gilbert Plains throughout the summer months, Mitchell is just a hop and a skip away from the pristine golf course.
It's just in recent years that he is starting to take the game more seriously and he's certainly reaping the benefits of hard work and commitment.
"It's just a really fun sport. I get to enjoy time with family and friends doing something I really enjoy doing," offered Rauliuk. "When you start shooting good you get really happy and even when I'm not shooting the best, I know I'll get another chance. It's just a great place to be."
Prior to this past weekend, Mitchell played the Roblin Golf & Country Club once this season. That round ended up being a practice round as he played in the Club's junior tournament over the weekend and the middle school student from Dauphin has now joined the winner's circle.
With a 51, Rauliuk won the 12-14-years-old age group. It was the first tournament win of the season for Mitchell and if he continues with what he's doing, it could be the first of many in the years to come.
"It felt really good, it was an awesome feeling winning," ended Rauliuk. "We're near the end of the golf season so it was great to end the season with a tournament win. I hit the ball pretty well throughout the round and I played with some great people, so it was a phenomenal day."
In the 11 & under age group, Ryder Newton represented the Jewel of the Parkland perfectly as he won his age group while another Roblin native took home the 15-17-years-old age group. Aidan Brook who will be at Kings main camp this weekend won that age group.
Details

Contributed by

Darnell Duff
The Dauphin Kings will host their JoFo Cup intrasquad game this weekend as a part of their main camp and you can hear it right here on 730CKDM. Darnell Duff is back for his fourth season and he will have the call beginning at 2:00 p.m.
After an exhibition game against Swan Valley, CKDM's broadcast schedule will continue on Saturday, October 3 against the Neepawa Natives. Six days later, the team hosts the Waywayseecappo Wolverines in its home opener and Darnell Duff will get the broadcast going with the pregame show at 7:15 p.m.
Below is a full broadcast schedule for the 2020-2021 season.
Date
Visiting
Home
Time
Pregame
Sept. 20
JOFO CUP
JOFO Cup
2:00 PM
Oct. 3
Neepawa
Dauphin
7:30 PM
PRE SEASON
Oct. 9
Waywayseecappo
Dauphin
7:30 pm
7:15 p.m.
Oct. 10
Dauphin
Waywayseecappo
7:30 pm
7:15 p.m.
Oct. 16
Dauphin
Waywayseecappo
7:30 pm
7:15 p.m.
Oct. 23
Dauphin
OCN
7:00 pm
6:45 p.m.
Oct. 30
Dauphin
OCN
7:00 pm
6:45 p.m.
Nov. 6
Dauphin
Portage
7:30 pm
7:15 p.m.
Nov. 7
Portage
Dauphin
7:30 pm
7:15 p.m.
Nov. 20
Dauphin
Swan Valley
7:00 pm
6:45 p.m.
Nov. 27
Dauphin
Swan Valley
7:00 pm
6:45 p.m.
Dec. 4
Dauphin
OCN
7:00 pm
6:45 p.m.
Dec. 11
Dauphin
OCN
7:00 pm
6:45 p.m.
Dec. 13
OCN
Dauphin
4:00 p.m.
3:45 p.m.
Dec. 18
Dauphin
Winkler
7:30 p.m.
7:15 p.m.
Jan. 1
Dauphin
Wpg Freeze
7:30 p.m.
7:15 p.m.
Jan. 2
Dauphin
Wpg Freeze
7:30 p.m.
7:15 p.m.
Jan. 9
Dauphin
Waywayseecappo
7:30 p.m.
7:15 p.m.
Jan. 15
Dauphin
Waywayseecappo
7:30 p.m.
7:15 p.m.
Jan. 23
Dauphin
Swan Valley
7:00 p.m.
6:45 p.m.
Jan. 30
Dauphin
Virden
7:30 p.m.
7:15 p.m.
Jan. 31
Virden
Dauphin
7:30 p.m.
7:15 p.m.
Feb. 13
Dauphin
Swan Valley
7:00 p.m.
6:45 p.m.
Feb. 20
Dauphin
Neepawa
7:30 p.m.
7:15 p.m.
Feb. 26
Steinbach
Dauphin
7:30 p.m.
7:15 p.m.
Feb. 28
Dauphin
Steinbach
7:30 p.m.
7:15 p.m.
Mar. 5
Dauphin
Wpg Blues
7:30 p.m.
7:15 p.m.
Mar. 13
Selkirk
Dauphin
7:30 p.m.
7:15 p.m.
Details

Contributed by

Darnell Duff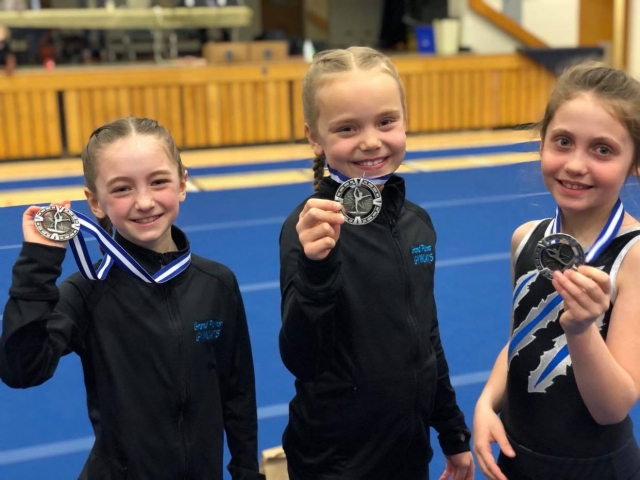 You can now register to be in the Grand Plains Gymcats Gymnastics Club.
Registration is open until Wednesday at 12:00 p.m. and you can do so online at
GymCats
. Registration is first-come, first-serve for recreation gymnasts. Classes may be added depending on interest and availability.
If you have any questions, you can contact the Gymcats board at
This email address is being protected from spambots. You need JavaScript enabled to view it.
All classes will take place at the GACC in Grandview, MB
Details

Contributed by

Darnell Duff
Ray Baker has been involved in curling since he was 12-years-old. This has included everything from playing in elite events to coaching and everything in between. He also ran a very successful cash spiel at the Dauphin Curling Club for more than two decades and it was an event that not only featured the top teams from the Parkland but from around the province.
For the past five years, Baker who owns and managers Baker Computers here in Dauphin has been on CurlManitoba's Board of Directors. His reign on the board began when he was approached by Sam Antila asking Ray if he had an interest in joining the board and the rest turned out to be history. Baker also spent last season as Vice-President of CurlManitoba.
"It's been a ton of fun. I have learned a lot over the past few years," said Baker. "There are also a lot of quality people so that makes it even more enjoyable, all has been great."
As CurlManitoba prepares for what will surely be a different 2020-2021 season, a new President has been named and you don't have to look any farther than Dauphin to meet the new man right near the top of CurlManitoba. At the organization's AGM, Baker was named President of CurlManitoba.
Ray has also joined the Dauphin curling history books as he joins Marg Ritchie who was the President of the former Manitoba Ladies Curling Association as the only two Dauphin curlers to lead the volunteer directed organization in its 133-year history.
"It's a complete honour, there are so many great people and it means a lot to me," said Baker. "It's such a pleasure being a part of such a great organization like CurlManitoba."
For the most part, Ray expects league and recreational play to move forward with its Return-to-Play Protocols ahead of the season and he expects fairly good participation throughout the province when it comes to league play. Baker also believes most provincial championships will go ahead with precautions in place. However, it has been announced that a number of national championships including the New Holland Junior Championships have been cancelled in 2021.
"I look forward to a good winter of curling. I think a ton of work has been done to keep the game safe and playable," ended Baker. "I look forward to what will be a great winter on the ice."
Baker says he also plans on playing in various events throughout the winter including some league play here in his hometown.
Details

Contributed by

Darnell Duff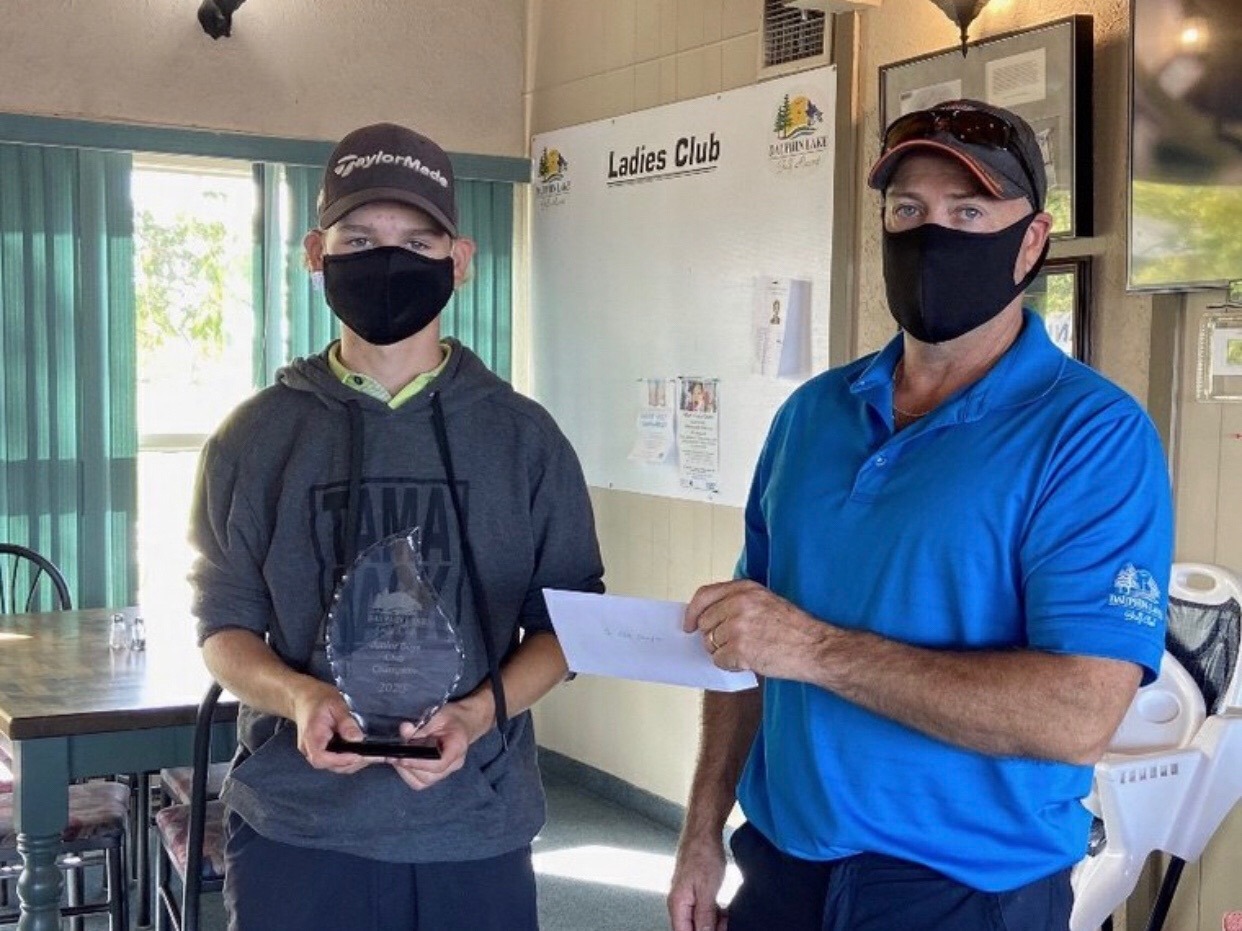 Eric Prokopowich began his competitive golf season at the Winkler Centennial Golf Club as he competed in Golf Manitoba's amateur match play championships qualifier.
70 golfers would hit the links; however, only 32 would advance to the match play event which began the next week at the prestigious St. Charles Golf and Country Club, a venue that has held the CN Canadian Women's Open in the past.
Marco Trstenjak topped the field while Brandon's Austin Dobrescu finished in second and he went on to win his second title. Prokopowich, meanwhile, put himself in a good spot to advance to the Round of 32 with a 5-over, 76, in his first round. The Dauphin Lake Golf Club member improved on day two with a 3-over, 74, as he officially earned a spot in the top 32 with a T22 finish.
Making his debut at St. Charles, Prokopowich pushed the 10th seeded Derek East, but East would end up winning, 2&1, which ended Prokopowich's first Round of 32 match in this event in his young career.
"I think that was a pretty good event to start the year, I played pretty well," said Prokopowich. "I also gained quite a bit of confidence knowing I could play against some of the province's top amateurs, it was a great experience."
During the summer months, Prokopowich would play five to seven times a week, mostly starting early in the morning. Now that he's back in school, Eric has to wait until the evening to get a round in, and on the weekends, there is a good chance that you'll spot one of the Parkland's finest junior golfers in action.
Add it all up and Eric has already played more than 70 rounds and although the season is slowly coming to a close, Eric does have more time to get some more rounds in.
"I felt like I improved a ton throughout the summer, I got more confident in myself every tournament I played in," offered Prokopowich. "I wish I had a few more solid tournament rounds but overall, I'm happy with how things have gone so far."
A lot of Eric's preparation went towards taking part in Maple Leaf Junior Tour events across Manitoba and he put a solid summer together playing in the Manitoba circuit. He finished second on two different occasions and he also joined the 2020 Parkland hole-in-one club. Playing in the junior boy's division at the Transcona Golf Club late last month, Prokopowich took out his 7-iron and he aced the 14th hole for his second hole-in-one in as many years, with the other coming last year at the Clear Lake Golf Course as he played in the Tamarack Tournament.
On top of all of that, Eric also finished in second place on the tour's Order of Merit list.
Now back at his home Dauphin Lake Golf Club, Eric teed it up over the weekend in the junior men's club championship and for the fifth straight year, the Dauphinite has reserved a spot on the trophy. He shot a 2-under, 68, to win the championship by four strokes over Jackson Delaurier who has also put together a very nice season. Braydyn Tkachuk finished in third with an 83. in the 14-17-year-old age category.
Brier Odut and his 54 won the 6-13-year-old age category while Tkachuk won the longest drive competition on hole 18 while Delaurier dialed in to win closest to the pin on hole 9. Eric made five birdies on the front nine and he added one more on the back 9.
"It feels so great to be able to represent the Club and win this championship again, I'm glad my name will be on the trophy again," said Prokopowich. "I hit the ball pretty well all day and my putter was really rolling well on the first nine holes. I took one double that I could have avoided, but overall, I played a really good clean game."
Eric's Manitoba tournaments have come to a close for the season. He will; however, make his way Surrey, British Columbia, as he tests out his game against players from across the country. The Dauphin junior has been invited to the MJT National Championship presented by TaylorMade and Adidas Golf at the Morgan Creek Golf Course. He earned his invitation by virtue of placing in the top three in the Order of Merit list as of August 31.
"That's going to be a really tough event with all of the great talent that will play," added Prokopowich. "I just have to go out and practice as much as I can in between then and head there with a confident mind. I'm looking forward to this."
The event will feature players from the host province, Alberta, Saskatchewan, Ontario, and Atlantic Canada. Eric will have to pay his own way to take part in the event, but he has gotten some help. The Dauphin Men's Senior's Club has committed $500 to Eric as he embarks on a national journey.
"I'm really thankful for that, this is a massive tournament and I'm pleased that they're doing this for me," ended Prokopowich. "It truly is a once in a lifetime experience."
Details

Contributed by

Darnell Duff
The Dauphin Kings will open main camp on Friday inside of Credit Union Place.
With a solid group of returning players and pickups throughout the offseason, camp is expected to be extremely competitive.
However, fans won't be permitted in the rink. Just like prospects camp, the Club has announced that no fans are allowed to watch throughout the weekend.
You can; however, watch the JoFo Cup intrasquad game for free on Sunday on HockeyTV. The game is at 2:00 and Darnell Duff will call the action.
Prior to the game, you can stay tuned for updates throughout the weekend.
Details

Contributed by

Darnell Duff
Lawson Yates helped Team Walter win the Manitoba Junior Men's Curling Provincial Championships last year in his hometown when they defeated Team Gauthier in the final.
This year, no one from the Parkland will advance to the nationals. That's because Curling Canada has announced that they've cancelled the New Holland Canadian Junior Championships that were slated to take place in Fort McMurray, Alberta, because of the COVID-19 pandemic.
Five other events have also been cancelled and they include the Canadian Wheelchair Championship in Moose Jaw, Sask., the inaugural Canadian Under 15 RockFest, and the U SPORTS/Canadian Collegiate Athletic Association Championships, the Continental Cup in Oakville, Ontario, and the Canadian Under-18 Championships in Timmins, Ontario.
None of these cancelled events will be rescheduled for the upcoming season.
The decisions to cancel events came down primarily to the safety of participants and volunteers (most of the cancelled events are operated mainly by local volunteers), travel restrictions (a significant factor for the Continental Cup as international teams likely couldn't have participated), and the costs of running the events with numerous restrictions due to the pandemic.
Katherine Henderson with Curling Canada had this to say on the news.
"We considered all options, but in the end, we had to make the responsible decision — for the athletes, for the volunteers, and for the organization, to ensure the safety of those involved in the championships as well as the viability of the sport in Canada," said Henderson.
The scheduled host cities for the cancelled 2021 events have all graciously agreed to host Curling Canada championships in the future.
The 2021 Canadian Senior Championships are still on tap for the fall of 2021; dates and a host city will be announced at a later date.
The status of the remaining Curling Canada championships for the 2020-21 season — the Scotties Tournament of Hearts, the Tim Hortons Brier, presented by AGI, the World Men's Curling Championship, the Home Hardware Canada Cup, and the Canadian Mixed Doubles Championship — remains unchanged and no further information is available at this time.
Details

Contributed by

Darnell Duff
The New York Islanders are back in the Eastern Conference Finals.
Backed by one assist from Ryan Pulock, the Islanders picked up a 5-3 win.
New York now trails the series 2-1.
Game four goes on Sunday.
Details

Contributed by

Darnell Duff
The Western Hockey League has announced that the 2020-2021 season will begin on Friday, December 4. The novel coronavirus has caused the delay of more than two full months.
In Manitoba, the Brandon Wheat Kings have yet to set a day when training camp will begin. When they do; however, a young man from Russell has his eyes set on making the team as a 16-year-old. All summer long, Tyson Zimmer has been putting in the work in the gym as he aims to make the WHL Club that drafted him sixth overall.
The delay is bound to change things around the league, but it hasn't changed the way Zimmer is preparing. If anything, having the ability to put in some more work is a driving force as he attempts to make the Wheat Kings, a team that he grew up watching. Zimmer grew up and still lives just two hours away from Westoba Place, the home of one of the most storied franchises in Canadian Hockey League history.
"This delay just gives me a lot more time to get bigger and stronger," said Zimmer. "I've been in my backyard shooting like at least five pails of pucks a day on top of going to the gym. I'm doing everything I can now so that I'll have my best chance possible to make the team when camp opens."
Zimmer says mentally that he's feeling at the top of his game.
"I'm working towards something here and I feel pretty great about what I'm doing," he added.
The offensive side of the game has never been a problem for the young man from Russell. Playing with his home region AAA team, the Parkland U15 Rangers in the 2017-2018 season, Zimmer scored 36 goals and added 33 assists for a 69 point total in just 34 games. Zimmer finished fifth in league scoring that season with Conner Roulette leading the way with his 101 points. Roulette now plays with the Seattle Thunderbirds and he had a great rookie season.
Tyson would then relocate in time for the next season as he joined the Okanagan Hockey Academy U15 Prep team. In his first season with them, he added 54 points. So add up two competitive U15 seasons and the 16-year-old draft pick had 123 points. That season was his final in the U15 ranks as he moved up to the U18 level where he joined the Academy Red Prep team and once again, the small-town Russell native produced offensively with 41 points, 17 of which were goals.
He knows and has confidence that he can score, but to be a successful player at the next level, play in your own defensive zone is just as if not more important than the work in the offensive zone. Zimmer says the play of Sidney Crosby and Nathan McKinnon is fuelling him offensively and of course, defensively as well.
"I've been watching a ton of their videos to learn where I should be in certain situations," offered Zimmer. "I know I'm not going to be excellent in the defensive zone right away, but it's something that I'm really focusing on."
Zimmer had the opportunity last fall to take part in his first main camp with the Wheat Kings and that included a preseason game against the Winnipeg ICE. He spent a ton of time with Luka Burzan, Ridly Greig, and Caiden Daley, just to name a few. The three mentioned are all WHL veterans and have done special things in the past. Now that Zimmer has been through a Wheat Kings camp in the past, he's looking forward to taking what he learned into this year.
"Those guys were really good to me, they welcomed me as if I was on the team. It really was an incredible experience and was super beneficial," ended Zimmer. "I'm looking forward to giving it my all at camp and we'll see where the chips fall."
Wheat Tips:
In other Wheat Kings news, Jared Jacobson will officially take over as Owner and Governor of the Club on September 15. He takes over from Kelly McCrimmon who was in the position for more than two decades. Jared will join Darnell Duff early next week.
Details

Contributed by

Darnell Duff
In less than a month, the Swan Valley Stampeders will hit the ice in game action for the first time. Just like every other team in the league, the Stampeders begin the 2020-2021 season on Friday, October 9 as they'll be up against the OCN Blizzard.
That evening's game will be the first of four straight against the Blizzard with two coming at the Swan River Centennial Arena while two will be played at the Gordon Lathlin. 40 games in all is what the league has come up with for the upcoming season with games almost exclusively on Friday, Saturday, and Sunday's. Swan Valley plays just two games that aren't on weekends.
40 games is 20 down from the normal total of 60 in a full season, but the number of games being played isn't an issue in the valley.
"Whether we play 40, 60, or 30, we're just excited that we're getting the opportunity to get going," said Barry Wolff, head coach, and general manager. "We certainly can't wait to get started, there will be a bit of a different feel, but we'll be ready."
Another change this year is teams have been split into three divisions of four. The Interior Division includes Neepawa, Portage, Virden, and Winkler. Playing in the Southeast Division is Selkirk, Steinbach, the Blues, and the MJHL's newest team, the Winnipeg Freeze.
The Stampeders will play in the Northwest Division alongside the Dauphin Kings, OCN Blizzard, and Waywayseecappo Wolverines. The Stamps' will play their divisional opponents eight times throughout the season while they will tangle with non-divisional opponents two times each. In a normal year, each team plays each team six times apiece.
"I mean it's only expanded two games against those three teams, it's not really a big deal I don't think," continued Wolff. "I think the biggest thing is you're playing one divisional opponent four times in a row, it's almost like a playoff series. The games are going to be exciting, everyone will be playing with grit and determination and that's what hockey is about."
The Club held its prospects camp a couple of weeks ago and preparation continues for main camp which is slated to begin next Friday with 34 players looking to crack the roster ahead of October 9. Three of the Stampeders top five scorers from last season aren't eligible to return as they've graduated while they traded away their fifth top scorer.
However, Luke Beerman who led the team with 18 goals and 39 assists last season is eligible to return this season. Mikael Foucher who was an all-star goaltender last year will also return for his final junior season.
Wolff has also added some strong talent this off-season which includes the acquisition of Haydn Delorme as the team looks to stay near the top of the standings, something they've been used to over the past couple of years.
"We had a really good prospects camp, it was an opportunity to get our young kids in," ended Wolff. "We're now really excited to get main camp going. We'll keep some of the young guys from prospects camp; we'll get the older guys here and get down to business."
Swan Valley's complete schedule for the season can be seen here.
Details

Contributed by

Darnell Duff