Latest Sports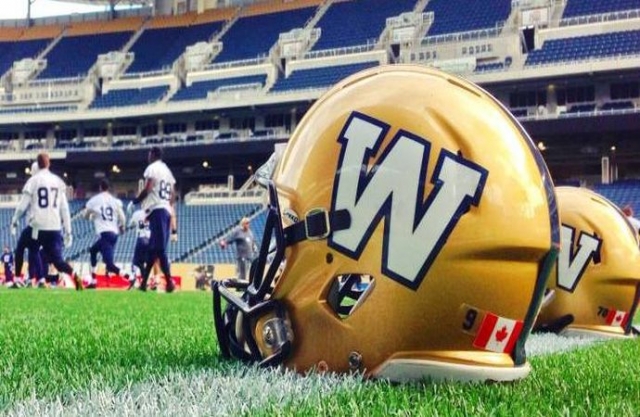 The Winnipeg Blue Bombers face off against the Calgary Stampeders this evening at 8 at Calgary's McMahon Stadium.
The Bombers have announced that Dru Brown will start in place of Zach Collaros, who has been placed as the 3rd quarterback on the Bombers' depth chart due to a neck injury suffered in last week's come-from-behind win against Edmonton.
Collaros suffered the injury in the 1st quarter of last week's 38-29 win against Edmonton. Dru Brown then slotted in at QB and lit up the Elks for 4 touchdowns and 307 yards.
If Brown goes down to injury, backup Dakota Prukop will come in.
You can tune in to the game on 730 CKDM or the Radioplayer Canada app beginning at 8 as we are a proud member of the Blue Bombers football radio network.
Thanks to our Bomber broadcast sponsors:
Steiner Plumbing and Heating in Dauphin
Sunrise Credit Union
Roblin Ford
Speedy Glass Dauphin
Denray Tire in Dauphin
Elkhorn Resort, Spa & Conference Centre
Westman Communications Group
Dauphin Canadian Tire
Details

Contributed by

730 CKDM
It was another sold-out crowd at the Gilbert Plains Country Club as the fourth-annual Battle for the Belts two-person scramble took place late last month.
Jay Thiesen of Russell and Kolby Day of Brandon took home the title with a scorching round of 12-under, 59. The duo held off Chad Facey and Shawn McQuarrie by a single stroke while Earl Thompson and Larry Nepinak shot a 67 and won the first flight on a countback.
The course is in incredible shape and there were plenty of laughs and hundreds of amazing shots to be had.
"It was a gret day on the course, the weather couldn't have been any better," said Scott. "We are very pleased with how things went."
Money raised from the event goes back to the Country Club for improvements. The next time you visit the GPCC, you will notice a beautiful sign that was unveiled last year and that was only one of the many improvements you can expect moving forward at the club.
$6000 was raised this year.
"The support for this tournament has been incredible since day one," said Scott. "People are coming from all around the Parkland to play in this event. Chris and I are very happy to know that we raised $6000 and we look forward to putting that back into the course."
As the main organizers for the event, a big tip of the cap goes to Danny Scott and Chris Todoruk. Without them, the Battle for the Belts would not be a thing.
"At the end of the day, it's all about raising some money and putting it back into the course," ended Scott. "We do have a couple of tenders out that we're looking for further improvements within the next 12 to 18 months."
Preparations for next year's event are already underway.
Details

Contributed by

Darnell Duff
A rising star in the hockey world is coming home.
This Thursday, August 17th, Conner Roulette will be holding a meet and greet at the Issac Beaulieu Memorial School in his home of Sandy Bay First Nation.
Roulette has appeared on the ice of Credit Union Place and across much of the Manitoba Junior Hockey League.
Roulette spent the 2022-23 season playing with the Saskatoon Blades, and before that, was a notable member of the Seattle Thunderbirds.
He also was part of the World Championship team that brought home the U-18 gold for Canada in 2021.
The 2023-24 season has some new things in store for this up-and-coming player, as he's been drafted to the Spokane Chiefs.
Stay tuned to 730 CKDM over the next few weeks to hear from Conner, and the development he is bringing to the ice!
Details

Contributed by

Michael Brossart
He was on pace for a season that not many others were.
He scored seven goals in as many games while adding four assists as he averaged 1.57 points per game. We never had the chance to witness how special of a season it could have been for Trey Sauder, but we have had the chance to witness the past two years of his hockey journey, a journey that has led to him being a superstar with his hometown junior team.
In the shortened 2020-21 campaign in the Manitoba U-18 Hockey League as a member of the Parkland Rangers, Sauder was tied with Brayden Kohlman as the pair both had 11 points in the first seven games of the season. That was tied for the seventh-most in the league and Trey's seven goals were tied for the fourth-most in the league when the rest of the season was cancelled. To note, the Rangers as a whole were on fire that season as they were on top of the league with wins in six of their seven games.
While we will never know how special of a season that could have been for Trey and the rest of the team, we do know that Trey carried over that play to his junior career. As the now 20-year-old prepares for his final season with his hometown team, Sauder has played in 104 regular season games and another 17 in the playoffs.
"It's always special to play in your hometown and in front of your family and friends," said Sauder. "I didn't believe it at the time but it really flies by. It feels like I was just a rookie a couple of weeks ago and now I'm going to be the veteran guy on the team, it's been quite the ride, it's crazy."
In his first season with Swan Valley, Sauder scored five times and added 12 assists in the regular season. In the playoffs during a first-round matchup with Dauphin, Trey took his game to the next level and showed exactly what he could do. In five games, Sauder found the back of the net four times and his four points were the fourth-most on the team. One of Trey's goals was also a game-winner. Just as he rode the confidence built in his torrid seven-game start with the Rangers in the previous year, Sauder rode the confidence built in that five games in the playoffs into the following season.
Playing on a line with Justin Keck and Jakob Jones last year, the trio was amongst the league leaders in all major offensive statistical categories. Jones finished atop with 72 points while Keck had 63 points. Just behind was Trey as he scored 24 times and added 36 assists as he averaged just more than a point per game. Trey also led the team with 10 power-play goals while adding six assists on the man advantage. In the first round of the playoffs, just like he did the previous year, Sauder torched the Kings.
He scored early in the third period in game one to tie the contest before Keck scored the game-winner late. Then in game two, Sauder scored a goal with just 22 seconds left in the first and he added an assist in a thrilling come-from-behind 6-5 win. Sauder had an assist in game three as Dauphin got back in the series. After failing to record a point in games four and five, Sauder scored another goal in game six as he finished the series with three goals and two assists. Trey added another two points as Swan Valley came up short against Steinbach in six games in the next round.
"It's always great to help the team out," said Sauder. "It came to a point where I was pretty frustrated after a game when I wasn't getting on the scoresheet and I think that's a good place to be. I played with two really skilled players and we had some magic together."
Two-thirds of that magic line will return as Sauder will be joined by Jakob who will also play his final junior season. Justin Keck has since committed to play with Briercrest College of the Alberta Colleges Athletic Conference.
"I'm looking forward to getting back on the ice with him, we have some pretty great chemistry," offered Sauder. "We just have to find a third and we'll go from there."
Swan Valley has a very busy beginning of September as they will play six preseason games in a matter of 12 days, beginning on September 3 at the Centennial when they play Waywayseecappo. Dauphin and the Stampeders meet in the first all-Parkland battle on September 6 before completing a home-and-home two nights later.
The Stampeders open their regular season on September 22 in Dauphin at Credit Union Place. Sauder has been skating in Melville over the past few weeks, he plans on starting to skate in Dauphin for the next couple of weeks and come the beginning of next month, it all systems a go with his hometown team.
"I'm hoping to have a good solid start and be a leader for the team," ended Sauder. "I'm not the most vocal leader, but I think I lead by the way I play and my work ethic."
Details

Contributed by

Darnell Duff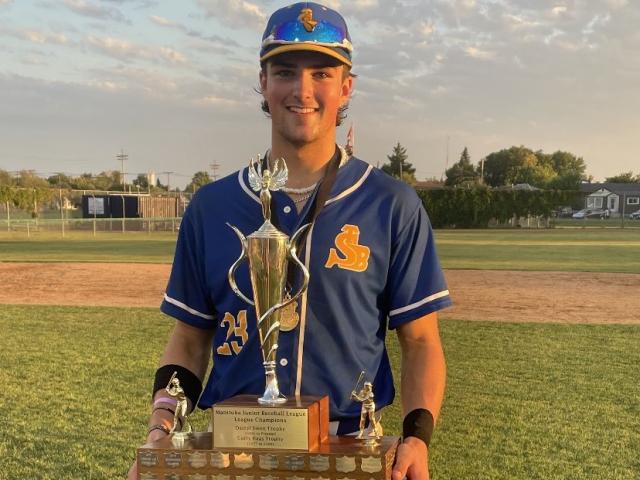 There is no sweeter feeling than when you win a championship.
For Kaden Rozdeba, he knew his St. Boniface Legionaires had the skill to get the job done entering the playoffs in the Manitoba Junior Baseball League, but they still had to get it done.
After opening their playoffs with a 10-7 loss against Interlake, St. Boniface responded by scoring 23 runs in the next two games to advance. Once again, Rozdeba and the rest of the Legionaires would fall behind in their next series as the Carillon Sultans won the first two games in the best-of-five semi-final.
Needing to win three straight to avoid elimination, St. Boniface came up clutch at the plate with 16 runs over their next three games as they stormed back with three straight wins to win the series in five games.
That series win advanced the team to the championship series and as Rozdeba says, they were flying at that point.
"It really boosted our confidence, after we won that series, we felt like we could do anything," said Rozdeba. "Winning three straight games against a very tough opponent is no easy feat, it was an incredible comeback."
Their work wasn't done there as the Legionaires still had to get past another powerhouse. The Elmwood Giants have been the class of the MJBL for years as they won five-straight league championships, but their run at a sixth was very short-lived.
Still feeling the highs of their comeback series win against Carillon, the Legionaires scored 14 runs in the first two games, and that put them just a win away from their first league title in 13 years.
In game three, Rozdeba launched his second grand slam of the series to deep left field as St. Boniface took a 6-0 lead early, and at this point, they had one hand on the trophy. The team would then polish off the victory with five more runs the rest of the way as they won their third league title since rejoining the MJBL in 2007 and it was the club's 10th title in franchise history.
On top of his grand slam, Kaden came to play in a big way in the finals as he finished five-for-11 with a walk and nine RBI and he also scored five times himself. It was Kaden's second year with the team and it will go down as one that he will never forget.
"It's awesome, it's really cool," said Rozdeba. "Not that many people get to win a championship so it's an honour. It's a pretty surreal feeling, all the games were really fun and we had an amazing group of guys. It's just a great feeling to get the job done at the end of the season."
Now that his season with St. Boniface is over, Kaden will turn his focus to the Oak River Dodgers of the South West Baseball League. Finishing 12-4 in the regular season which was good enough for second place, Oak River had high hopes of winning a league title; however, that wasn't the case.
They struggled in the first round in losing both games against the Hamiota Huskies, a team that finished 5-11 in the regular season. Despite the loss, Oak River still has another chance at a title as they will host the Western Canadian Championships from August 18 to 20.
Rozdeba knows the team will re-focus and they will be ready to go come the first pitch.
"it should be a really cool experience, especially because we're hosting it," offered Rozdeba. " We didn't do very well in the playoffs, so this is our chance to make something happen.".
Then following the westerns, Kaden will head back to Valley City State University where he will play for the Vikings baseball team in his second season.
"I'm very excited about that, we're going to have a strong team," shared Rozdeba. "I feel that I had a pretty solid year last year and I am looking to build on that."
Details

Contributed by

Darnell Duff
It took a pair of playoff holes, but Boston Karlson and Ryan Gower were able to get the job done.
Playing in the par 3 tournament at the McCreary Golf & Country Club, Gower and Karlson outlasted Taylor Fletcher and Brayden Kohlman to win the championship over the weekend.
Bill and Sue finished in third place in the event.
First Flight:
1st – Greg & Dan
2nd – Degan & Rhett
3rd – Scott & Darren
Second Flight:
1st – Anna & Sherri
2nd – Rosita and Zyler
3rd – Kanon & Jolen
Closest to the Pin:
1 - Greg 15'4"
2 - Boston 9'7"
3 - Donny 12'4"
4 - Sue 12'8"
5 - Greg 9'5"
6 - Shawn 9'6"
7 - Taylor 13'2"
8 - Mike 29'10"
9 - Boston 1.5"
Details

Contributed by

Darnell Duff
He was one of just 29 officials invited and he was one of just 14 that live outside of Winnipeg.
He was also the only official from the Parkland region at the event. For Jake Penrose, he will never forget the experience he had at Prospect Camp which was put on by the Manitoba Junior Hockey League late last month.
Making a rapid rise up the ranks over the past couple of years, it was Jake's first opportunity to officiate at the event.
"It was so good, great group of guys, and the hockey was unreal," said Penrose. "There were also some great supervisors there and they gave me some great feedback. It was a great experience and I am very fortunate to have gone."
Now just a few weeks after the camp wrapped up, it's safe to say that Jake made a very solid impression. Just days after, he received an email from Patrick Gagnon, the league's director of officiating, and the email was to tell Jake that he has been selected to work in the league for the 2023-24 season.
Penrose will be a linesman for four to six games a month this upcoming season. For Jake, it's a massive step forward and he is looking forward to taking full advantage of the opportunity.
"I still honestly can't believe it," said Penrose. "Receiving that email meant so much to me and it just makes me feel like the hard work I have been putting in has paid off. I'm really looking forward to being a part of the roster and working with all of the great officials in this league. We will see where this takes me."
Jake understands the junior game is much faster and he also realizes that the players are that much bigger compared to what he's used to.
So he's looking forward to using the next month or so to prepare his body and mind for what is to come when he gets to the on the lines for his first game.
"I am committed to doing whatever it takes to help myself succeed," offered Penrose. "The league wants me to be in the best shape I can be and that is my goal, I will push myself to the limit to make sure I am in great shape and ready to go."
At this time, Penrose does not know where his first assignment will be and he doesn't know when it will be. He does know that if it is in Dauphin, he will have a ton of family and friends in the stands and if it isn't in Dauphin, he will enjoy it just as much.
"It's going to be super exciting, the nerves will also be super high," said Penrose. "It would be great if it was in Dauphin my first game, but I totally understand if it isn't. I'm just looking forward to being a part of the officiating crew, this is like a dream come true for me."
Details

Contributed by

Darnell Duff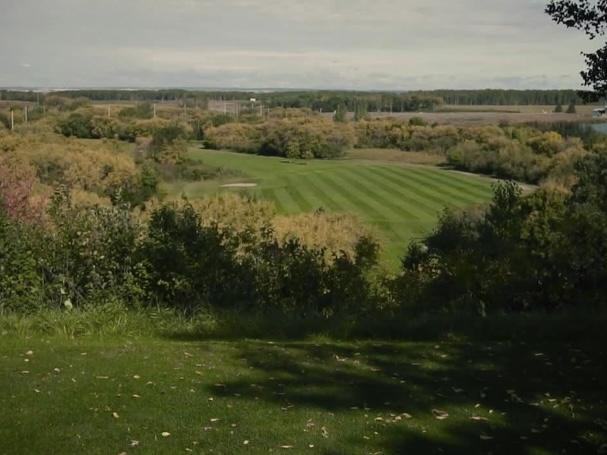 It's an event that so many golfers circle on their calendars and it's coming up very shortly.
The 60th Annual Rose Bowl men's match play event takes place from September 2 to 4 at the beautiful Neepawa Golf & Country Club.
A marquee event every year, it's an event that is open to players of all skill levels as you are flighted based on your skill level.
The first round takes place on September 4 with a 10:00 a.m. shotgun. The top 20 players overall will be partnered for a horse race beginning at 4:00 p.m.
The second round of matches take place on Saturday at 10 and new this year is a secondary horse race which is open to players who did not take part in Friday's race. There will also be a steak supper following play. Then on Monday morning, all championship matches will take place in each flight.
It's just $135 to enter which includes the steak supper and a great chance at prizes. You can call the pro shop at 204-476-5711 to enter or email This email address is being protected from spambots. You need JavaScript enabled to view it..
Details

Contributed by

Darnell Duff
Team Hedley won for the third time in four games on Thursday night as the Parkland Summer Hockey League continued at Credit Union Place.
It was the Quinten Fisk and Cash Clarkson show as they both scored four times in a 10-7 win over Team Soupy, a team that dropped to 1-3 with the defeat. Sam Swanton scored the team's other two goals in the win. For Team Soupy, Luke Myhre scored four times while Ethan Carnegie found the back of the net three times.
In the late game, 37 goals were scored, 27 of which came from Team Freese. Forrest Karlson and Carter Zalischuk led the way with six goals each for Team Freese in the 27-10 win. Ryder Gardner was also in fine form as he scored five times while adding two assists.
Brody Kaminski notched a pair of goals in the victory. Parks Gardner, Ethan Chief, Jace Patterson, Axel Dunning, Will Busby, Jordan Height, Ryzlie Nepinak, and Layne Wolfenden also scored in the win.
For Team Carefoot, Marco Bodnarski led the way with three goals. Tavyn Boychuk and Dillian Anderson both scored a pair of goals. Landon Garton, Noah Hanneson, and Cash McCallum also scored in the defeat.
Team Freese and Team Hedley both sit with three wins and just a single loss while Team Soupy and Team Carefoot have won once in their four games.
Details

Contributed by

Darnell Duff
45 of about 200 former Parkland Rangers have advanced to the next level in the last 10 years alone.
The list includes a pair of former U-18 members in Ryan Pulock who is with the New York Islanders and Connor Dewar who is currently with the Minnesota Wild.
Of the 43 others that went on to bigger journies following time in the Manitoba U-18 AAA Hockey League, players have played in the Manitoba Junior Hockey League, Western Hockey League, NCAA Division 1, the East Coast Hockey League, and the American Hockey League to name a few.
Some players in the region believe their best route to the next level will be given a greater chance by moving outside of the region. For some, they believe their route to the next level stems from representing their home region club. Statistics have proven in the past and they continue to prove that there is no urgent need to move outside of the Parkland to develop.
Another prime example is Tristan Langan. From Swan River, Langan played 48 games with the U-18 program and he just recently signed a contract to play in Norway's top professional league with the Stavanger Oilers. Riley McKay of Swan River will return to the Laval Rocket after he helped them make the Calder Cup playoffs last year. McKay scored 11 goals in his lone campaign with the U-18 Rangers before he moved on to the Western Hockey League and he turned professional in 2020.
Mark Liwiski played 40 games with his hometown U-18 team and he's coming off a 17-point season in the ECHL with the Wichita Thunder while Jayden Jubenvill, a veteran of 95 games with the U-18 Rangers, is coming off an outstanding rookie season in the United States Hockey League with the Dubuque Fighting Saints, and has a scholarship to North Dakota.
For those who aren't aware of the USHL, it is widely known as the best Junior league in North America. Following his time with the Rangers, Jayden also helped the Dauphin Kings win the Turnbull Cup and he was excellent at the Centennial Cup as Dauphin advanced to the national semi-final.
The list of former Rangers that have advanced to the next level includes Riese Gaber of Gilbert Plains. Riese averaged nearly a point per game over his 80 contests with Parkland before moving on to help the Steinbach Pistons win the Turnbull Trophy and he also played with Team Canada West U-19 at the World Junior A Challenge in back-to-back years. He followed that by being named the Player of the Year in the USHL with the Fighting Saints and he is now one of the most dynamic scorers in NCAA Division 1 with the University of North Dakota, the same school where Jubenvill will soon attend. These are just a few examples of players from the Parkland who took the home region route before moving up in the hockey world.
For Tyler Carefoot, he is a complete believer in what the Ranger program has to offer.
"Overall, it just proves that we can develop our players right here in the Parkland, all the tools and programming are right here," said Carefoot. "It's a chance for the guys to stay in their hometowns with their schoolmates, yet, benefit from high-performance programming. When you add it all up, the Parkland Rangers is giving every player an opportunity to develop as hockey players, but most importantly, help mould their character for after their hockey journey."
With that in mind, Parkland is preparing to host their main camp starting with two sessions on September 7 and 12 which will be followed with an intrasquad game on September 13. All sessions will take at Credit Union Place and registration is now open. Depending on the number of players that take part in main camp, the roster could be dwindled down for the Souris exhibition tournament on September 15 and 16.
Carefoot likes to think of the Rangers as a 'mini' junior program.
"The rink that we play in; is first class, our dressing room, is top-notch, when on the road; we bus to most and we stay in quality hotels, it's all-inclusive," offered Carefoot. "Wherever we may be as a team, we are always having a lot of fun as a group. Playing with the Rangers in the U-18 AAA league provides every player with an opportunity to develop and achieve higher levels of hockey; it's a very good league with quality competition, which includes high-achieving players."
Tyler also wants to give a tip of the cap to Boston Karlson and Mitchell Rauliuk, as the young duo provides the team with excellent coverage on HockeyTV.
"Trent and those two fellas; do a tremendous job; it just adds another element to our program," ended Carefoot. "Our players are treated like professionals, they get exceptional media coverage; whereas most teams and players don't get the same media exposure and coverage"
If you are interested in becoming a Ranger, you can email This email address is being protected from spambots. You need JavaScript enabled to view it. The curtain on the season opens on September 29 as Dauphin hosts Yellowhead at Credit Union Place.
Details

Contributed by

Darnell Duff
Zach Collaros wasn't getting the job done, but the hope now is that he will be back next week.
In Edmonton on Thursday, the Winnipeg Blue Bombers all-star starter left the game in the first half with an upper-body injury after he received a late hit from an Elk. Before he left the game, however, he wasn't creating anything, and Winnipeg looked as poor as they have been in quite some time. He was just 2-for-5 before his injury.
Thankfully, it became the Dru Brown show in Edmonton. Down 22-0 against one of the worst teams in Canadian Football League history, Brown put together an inspirational performance in leading Winnipeg to a thrilling 38-29 win. Edmonton has now lost 22 straight games at Commonwealth Stadium, which is a North American professional sports history record.
Brown completed 17 of his 24 passes for 307 yards and he finished with four touchdowns, one of which was one of the best throws you will see and one of the best catches you will see from Kenny Lawler, who has sparked Winnipeg's offence since returning from the restricted list.
Brady Oliveira also had a massive game for Winnipeg as he ran for 110 yards while Rasheed Bailey finished with 85 yards on five receptions. Winnipeg was down by 15 after the first quarter but as they say, it isn't how you start, it's how you finish.
Avoiding what would have been a very disappointing loss, the Bombers are now on top of the West Division with a record of 7 and 2. Their 14 points are two more than BC has, and the Lions will host Calgary on Saturday.
Winnipeg will play next week in Calgary on Friday night, and you can hear that game right here on 730CKDM as we're a proud member of the Blue Bomber Radio Network.
Details

Contributed by

Darnell Duff