Latest Sports
The Dauphin Kings continue to provide players with a place to play to finish the season as the MJHL season has come to an end.
The team traded Layne Toder to the Cowichan Valley Capitals of the British Columbia Hockey League. Toder played just one game with Dauphin after he was acquired from the Portage Terriers. The BCHL continues to remain committed to getting back on the ice.
The Kings also loaned Parker Malchuk to the Edmundston Blizzard of the Maritimes Hockey League. Malchuk had six points -- one of which was a goal -- in six games with Dauphin this year.
Details

Contributed by

Darnell Duff
When the 2019-20 season came to an end, Braden Schneider was enjoying a career year with the Brandon Wheat Kings as the Prince Albert native tallied seven goals while adding 35 assists.
The Wheat Kings were poised to top the East Division as they were just six points behind the Raiders for the top spot but ultimately, the Wheat Kings didn't get the chance to prove how strong of a team they were and Braden wasn't provided with the chance to continue his career year when the novel coronavirus shut things down in mid-March.
A blow, without a doubt, but Braden stayed positive knowing things would turn around and he would eventually get back on the ice with his Wheat Kings teammates. Before that, NHL draft day arrived and the Wheat King defender was selected 19th overall by the New York Rangers. Following the virtual draft -- something that no one has experienced before, Braden entered the Team Canada bubble to go through yet another experience that so many have never and will never get the chance to go through.
One year after being a snub of the Canadian junior hockey team, Schneider was given his chance to play in the annual IIHF World Junior Championships as he made Team Canada.
After serving a suspension early in the tournament, he went on to score once and add two assists in six tournament games as Team Canada finished in second, behind their American rivals.
"It was a ton of fun, we had a great team and a great group of guys," said Schneider. "We were very fortunate to be able to play and it was a lot of fun. It was an experience that we all will benefit from."
The life of a professional:
Known as a defender that is as steady as it comes, Braden was given the opportunity to make the jump up to the American Hockey League as he joined the Hartford Wolf Pack to begin the season, the AHL affiliate of the Rangers.
Braden got into two games with the team and he racked up one assist. That assist came back on February 11 in a 4-0 win against the Providence Bruins. Schneider was also a +1 over his two games.
"That league is so different, it was boys to men for me," said Schneider. "I was a sponge, I just wanted to soak in as much as possible during my time with the team. I'm really looking forward to the future with the Rangers organization."
Wheat City leader:
With two games under his belt, Braden is now quarantining as he prepares to head to Regina with his Wheat Kings teammates ahead of the start of the WHL season on March 12. Brandon's first game this season will mark a big milestone for Braden as he has played in 199 games (including playoffs) with the Wheat Kings. He needs to play 15 to reach the 200 games regular-season mark with the only WHL team he has played for.
And when the Wheat Kings do hit the ice in game action next month, Schneider will wear the 'C' as he's been named this year's captain. This after he served as an assistant captain for the past two seasons.
"I was ecstatic to know that I was named the captain," stated Schneider. "We have a lot of great players and leaders on our team so to be named captain means that much more. It's a tremendous honour for me and I'll wear it proud."
Braden says the most important thing for the team is staying positive when entering the bubble after he experienced the Team Canada bubble.
"This is such a great opportunity for us to get super close as a team and if we make the most of it, it will be a ton of fun," ended Schneider.
Details

Contributed by

Darnell Duff
The Grand Plains Minor Hockey Association was only a few weeks into the season in November when Manitoba went into 'Code Red' which shut rinks across the province and with that, the season was put on pause.
Manitobans had hoped hockey would be able to resume earlier this month; however, that wasn't the case and on February 11, the association officially ended its season. And although the season was much shorter than anyone would have hoped, it was still a season for the books for Grand Plains.
"We probably had record amounts of teams out here in Grand Plains, so that's really exciting," said Scott Crowe, President. "Everyone came into the season so excited to play so it's just unfortunate that we didn't get that opportunity."
In some other exciting Grand Plains Minor Hockey news, they were able to secure boards that split up the rink in two halves and they will be used at both the GACC and at the rink in Gilbert Plains. The boards will be used for all competitions involving U7 and U9 teams.
The boards were made possible thanks to dozens of donations including ones from Ryan Pulock, Kent and Leanne Topham, Tom and Lisa White, and the Gilbert Plains Municipality, just to name a few.
Crowe says the boards are an extreme upgrade from the mats they were previously using.
"It's really exciting for our two communities," said Crowe. "To raise all of the money, that's incredible. The boards were around $16,000 so we can't thank all of the donors enough."
Crowe says preparations are already underway for the 2021-22 season and everyone can't wait to get back on the ice.
"A ton of work was put in to make this season even possible," ended Crowe. "The ice was in for just about a month and now everyone is looking forward to next season."
Details

Contributed by

Darnell Duff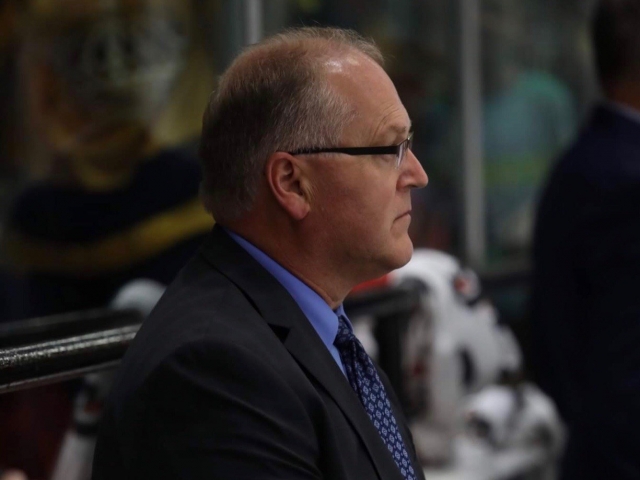 The Brandon Wheat Kings ended the 2018-19 season on Saturday, March 18 on home ice against the Regina Pats. In front of nearly 5000 fans, Luka Burzan scored the shootout winner as Brandon nipped Regina, 5-4.
Brandon's last game during the 2019-20 season was a 4-2 defeat against the Prince Albert Raiders and more than a year after that loss, the Wheat Kings will hit the ice once again. In a normal year, the Western Hockey League's regular-season would finish in the middle of March. As we all know, times are certainly not normal as we continue to battle the COVID-19 pandemic.
Back on February 12, 2020, the WHL was granted approval by public health officials from the Government of Saskatchewan to play in a Hub Center located in Regina. This means the East Division's seven teams will open a new season on Friday, March 12.
Brandon will be joined by Winnipeg, the host Pats, Moose Jaw, Saskatoon, Swift Current, and Prince Albert as the teams will come together for a 24 game development season with all games being played at the Brandt Centre.
Don MacGillivray, Head Coach for the Wheat Kings is thrilled that the team will get going in Regina very soon.
"I think everyone's excited to be playing. We all understand it's going to be different than normal, and everyone is ready to commit to things they may not have to in a normal season," offered MacGillivray. "We're extremely happy that owners made a commitment that will get our guys on the ice."
Being placed in a bubble will without a doubt give all teams a great opportunity to bond together as a team. MacGillivray says that will not only benefit the team off the ice but on the ice as well.
"It's a great opportunity to grow this group and become a real tight group," he stated. "In a normal season you would spend up to two weeks on the road, now we're spending upwards of two months."
All members of the Wheat Kings are now self-quarantining before reporting to Regina on February 27, where they will undergo COVID-19 testing upon arrival followed by an additional quarantine period.
Schneider Effect:
After starting the season in the American Hockey League with the Hartford Wolf Pack, it's been announced that Braden Schneider will return to the Wheat Kings as they enter the East Division Bubble. It's very likely that some young Wheat Kings prospects get an extended opportunity to hit the ice during this developmental season and the organization has put their full trust in Schneider to lead this group.
The Prince Albert native who played with Team Canada at the IIHF World Junior Championships has been named Captian of the team. Darnell Duff will catch up with Braden later this week to get his thoughts on the season and his time in the AHL.
Braden has played the past three full seasons with Brandon and the New York Rangers draft pick without a doubt has a great future in store and if there was ever a time to learn how to be a great leader, living with your teammates for two months and spending countless hours with them -- as will happen this season -- could be the best way to achieve this.
Prospect time?
Nate Danielson, Tyson Zimmer, and Rylen Roersma went fifth, sixth, and 16th overall to the Wheat Kings in the 2019 draft. Roersma had three points in five games to start the season with the Lethbridge U18 Hurricanes while Danielson averaged two points per game during his five games. Zimmer; meanwhile, playing with the Waywayseecappo Wolverines of the Manitoba Junior Hockey League (MJHL) scored four times and added four assists.
During my conversation with MacGillivray, he had many great things to say about all three prospects, but he keyed in on Zimmer who grew up just two hours away from Brandon in Russell, Manitoba.
"He's going to have the benefit of playing some junior games and I think that's huge for him," said MacGillivray. "Just like every young player, he's going to have to find his way. There is going to be a lot of young players around the league."
Don expects to have eight guys in his lineup that have never played a Western Hockey League game before and many teams are expected to be in the same position as the season rolls on.
"Our young guys will battle for spots on a nightly basis, they will have to earn it," ended MacGillivray.
Details

Contributed by

Darnell Duff
The Dauphin Kings completed two trades today with the 2020-21 MJHL season now in the past.
The first deal saw the team send Colby Jaquet to the Lloydminster Bobcats of the Alberta Junior Hockey League. With the AJHL set to resume a developmental season early next month, Jaquet will get the chance to finish out his 19-year-old season. Jaquet will return to Dauphin next season as his trade to Lloydminster is done on a loan basis.
"We asked the 19-year-old players if they wanted to finish their season and Colby wanted to," said Doug Hedley. "We'll get him back here in time for next season."
The second deal brings the end to Vincent Nardone's time as a King. The 20-year-old was sent to the Carleton Place Canadians of the Central Canada Hockey League. This move gives Nardone a place to finish his junior hockey career.
"He's closer to home now as well," said Hedley. "It will do us some favours next year and he gets the chance to finish out his junior career so we're happy about that."
Nardone became a fan favourite in Dauphin with his speed and great hands. In six games, Vincent recorded seven assists playing on the first line alongside Grady Hobbs. Although it was a short stint in Dauphin for Nardone, Hedley says he made an impact.
"He was a great kid as well, in the room, and on the ice," ended Hedley. "He was a great teammate and we wish him the best moving forward."
Details

Contributed by

Darnell Duff
With the Manitoba Junior Hockey League's off-season having arrived earlier than usual, teams across the league have now started putting all of their focus on next season.
Over in the valley, the Stampeders were 5-4 when the pause went into effect back in November and that's where the team will ultimately end its season at. And as we now look forward to the 2021-22 season, the team has plenty to look forward to with their recent signing.
Keefe Gruener of Winnipeg has signed his letter of intent as he will join the team next season. In 49 games last season, Gruener scored 10 times and he added 18 assists with the Winnipeg Wild of the Manitoba AAA U18 Hockey League. The Wild played just two games this season.
Gruener says points aren't everything and although he does have a solid offensive upside, he is more than just a scorer.
"I was happy with the way I was playing, I'm not a guy that's going to go out and score 40 goals," said Gruener. "I can impact the game in many different ways, on the penalty kill, and physically.
Barry Wolff said the team is very excited to add a quality player and person of Gruener's character, strong work ethic, and skill.
With the mentality of being an everyday impact player with Swan Valley, Keefe knows signing his letter of intent is just step one of achieving his ultimate goal. The young man was drafted by the organization in the 2019 MJHL Draft, 10th overall.
"I'm happy, with that said, I know I still have to make it," offered Gruener. "There is a lot to do coming up and I'm looking forward to that chance. Swan Valley is a great organization and I'm pleased I'll get the opportunity to make this team."
Gruener took part in Stampeders rookie camp this past September and he skated in main camp last season. Keefe says he's extremely excited to play for Barry Wolff who has done a tremendous job with Swan Valley and he will put everything he has into every practice and game.
"Stampeder fans can look forward to watching a guy that plays a really gritty game and does anything he can for the team," ended Gruener.
Keefe also says he can't wait to move to rural Manitoba for the first time after having been born and raised in Winnipeg.
Details

Contributed by

Darnell Duff
One of the top forwards from last year is returning to the Saskatoon Blades as the Western Hockey League's (WHL) Eastern Division prepares to begin play on Friday, March 12.
Tristen Robins from Clear Lake has been re-assigned to the WHL after spending time with the American Hockey League's (AHL) San Jose Barracuda.
A second-round (56th overall) pick of the Sharks in the 2020 NHL Draft, Tristen played two games with the Barracuda this season, the Sharks AHL affiliate. Robins led the Blades in scoring last season with 33 goals and 40 assists. In 134 WHL games, Robins has tallied 42 goals and 57 assists.
All East Division teams begin to play in the Hub Centre in Regina.
Details

Contributed by

Darnell Duff
For most Manitobans, the hockey season has come to an end with almost all associations shutting down across the province.
While rinks across the province have the ability to be open right now to 25% capacity, games and team practices are not allowed with only 1-on-1 instruction taking place until at least March 5 when the current 'Code Red' restrictions are set to be lessened or extended.
During the entire pause which came into effect back in November, the Manitoba AAA U18 Hockey League has remained committed to returning to play, when allowed to do so. And although no one knows what a return may look like at this point, it appears the league is still hoping for a return.
At a virtual league meeting over Zoom, it was announced that a few teams have pulled the plug on the season because of their arenas removing the ice surface. With that said, Rick Freese says the league is still playing the waiting game.
"The consensus moving forward is we don't shut things down yet," said Freese. "We'll wait until the next announcement from the provincial government and we'll go from there."
Manitoba's top AAA league features 13 teams. No team had played more than eight games prior to the pause; the Kenora Thistles hadn't even hit the ice, while the Winnipeg Wild played just two games. Freese does believe teams could resume activities at some capacity, but that may not include competitive regular-season games.
"I can see some individual things happening in some capacity," ended Freese. "It's tough to get things going league-wide when you have five or six teams that aren't capable of getting ice."
When the season was paused in November, Parkland's 6-1 record was the best in the league. The Yellowhead Chiefs; meanwhile, were 4-3-1.
Details

Contributed by

Darnell Duff
For the second year in a row, the North Dakota Fighting Hawks hockey team won the Penrose Cup as the National Collegiate Hockey Conference's top regular season team.
In front of their home fans at Ralph Engelstad Arena, Riese Gaber had one assist in a 7-1 triumph over Omaha which gave North Dakota their 17th win of the season and a conference championship.
NCHC commissioner Josh Fenton was on hand to present the Penrose Cup to UND at the conclusion of the game.
Details

Contributed by

Darnell Duff
CFL commissioner Randy Ambrosie says the league remains committed to resuming play in 2021 but is keeping all options open regarding exactly how that will look.

The CFL didn't play in 2020 due to the COVID-19 pandemic.

The league has unveiled a full 18-game 2021 schedule for all nine teams and while Ambrosie says the plan remains going ahead with that, the league is also examining potential contingencies like playing fewer contests in order to get back on the field.

After no Grey Cup game was played last year, the '21 CFL title contest is scheduled to be played in November in Hamilton.
Details

Contributed by

Darnell Duff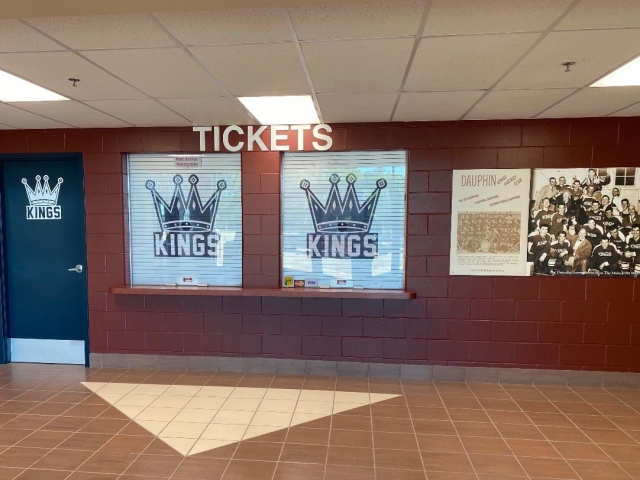 With the recent news of the Manitoba Junior Hockey League cancelling its season, the Dauphin Kings' board of directors have been working on strategies for their Business Partners and Season Ticket holders.
The organization hopes to reach out to everyone in the next week. Stay tuned for updates and the team appreciates the support and patience during this time.
Details

Contributed by

Darnell Duff