Latest Sports
The Parkland U18 Rangers will have plenty of work to do in 2023 if they hope to advance to the playoffs. At the conclusion of play in 2022, the Rangers are 11 points back of the Eastman Selects for the eighth and final playoff spot in the league.
The Rangers won six of their 28 games before Christmas, with their two biggest wins coming against Pembina Valley and Yellowhead. Pembina Valley is in third place in the league with 17 wins while Yellowhead has 14. Despite only being able to secure six wins, the Rangers have been close several times as they have 10 losses by a single goal. The team has also fallen four times in overtime. Parkland did finish on somewhat of a positive as they earned a single point in a 5-4 overtime loss against Yellowhead in their last game before Christmas.
Parkland ended 2022 on a five-game losing streak, three of those games came by a single goal. Tyler Carefoot says the team continues to learn from its mistakes and they are showing growth.
"There are some moral victories, the reality of it is we're a young group," said Carefoot. "From where we were in September, we have gotten better. We just need to find ways to lock some wins down and I believe that we are very close."
A number of the team's young players are putting together solid rookie campaigns. Luke Myhre -- who scored twice in the team's 2022 finale -- has nine goals and nine assists while Tavyn Boychuk has scored eight times this season while adding five assists. Ryan Gower quietly goes about his business on the back end and he has produced 11 points. Madden Murray continues to pace Parkland's offence with 24 points, 11 of which are goals while Hayden Seib is quietly putting together an all-star season with 21 points. Bo Eisner of Swan River leads the team with 11 power-play points, six of which are goals.
Chase Glover has earned five wins in the net while Kyler Swanton has one win.
"There is definitely light at the end of the tunnel here," said Carefoot. "We're entering a tough stretch here after Christmas. If we can find a way to get through that, then hopefully we can string some wins together to have some happiness in the dressing room and our parents as well."
That tough schedule to open 2023 includes a pair of games against the Bruins in Swan River before the team is off to Winnipeg for two games against the Wild. The team's first game at Credit Union Place is against Brandon on Tuesday, January 17. They then welcome Eastman to town for a pair of games that weekend. Brandon leads the league, the Bruins are in second, the Wild are tied for fourth and Eastman is in the eighth spot. The stretch provides a great opportunity for Parkland to build some confidence against the top teams in the league.
While the team ended 2022 against Yellowhead, Ryan Gower did not join the team as he was off to Saskatoon with the Manitoba U16 men's hockey team for a pair of games against the University of Saskatchewan. Gower will represent the province at the Canada Winter Games.
"To play at that level, it's definitely a feather in the cap for Ryan, it's a huge honour," ended Carefoot. "He's home grown, he has played U15 and now U18, I'm very proud of Ryan and I'm looking forward to seeing how he develops on his journey."
Details

Contributed by

Darnell Duff
Ethan Carnegie moved to Dauphin when he was 10 and four years later, he was playing with the Parkland U15 Rangers.
He would score seven times with Parkland last year while adding one assist as the team advanced to the playoffs where they came up short in their first-round series. Now, Carnegie is representing the DRCSS in Dauphin as he plays with the Clippers' high school hockey team.
With the Christmas break now here, Carnegie has enjoyed being a Clipper and winning games as the team is 14-2 and that has them on top of the Westman High School Hockey League. Playing in front of his family and friends every game has also been very exciting for Ethan.
"We have a great group of guys, everyone treats each other very well," said Carnegie. "We have a lot of really good players and we're finding a way to win games, it's very exciting to be a part of."
Ethan showed that he could find the back of the net last year with his seven goals and he's doing much of the same this year, but he has taken his game to the next level. After 16 games, Ethan has scored 10 games which are tied for the second-most on the team, behind only Logan Chapman. Carnegie also has one assist and while he is enjoying personal success on top of the great team success, he isn't taking much of the credit.
"I worked really hard in the off-season and I have been skating a lot, so I feel pretty good, and I'm happy with what I have been able to do," said Carnegie. "With that said, I wouldn't be able to do it without my teammates, they have been amazing."
Dauphin's next league game comes on Saturday, January 7 as the team welcomes the Birtle Falcons to town. Dauphin has just two losses, one of them came against the Falcons earlier this season. Dauphin also plays on January 8 at Credit Union Place against Boissevain. With their eyes on making a deep run into the playoffs, Carnegie is ready to do whatever it takes to help the team win games.
"It would be amazing if we could keep doing what we have been doing," ended Carnegie. "I know everyone will be pushing themselves and I'm looking forward to getting back on the ice with my teammates."
Details

Contributed by

Darnell Duff
Steven Arp suited up in 50 games with the Medicine Hat Tigers last season and he scored three times while adding six assists. Before starting the season with them this year, he was traded to the Winnipeg ICE where he certainly made his presence felt.
In just four games, Arp scored twice and had three points. Ultimately, it wasn't enough to hold a roster spot on one of the top teams in the country. So he was reassigned to the Swan Valley Stampeders.
Born and raised in Swan River, Arp spent many nights at the Centennial Arena cheering on the home team and he feels that it's a privilege to get an opportunity to play with them. Arp texted Trey Sauder and Matthew Munro -- both who are from Swan River and playing for the Stampeders -- before his arrival.
"That made me extremely excited to join the team," said Arp. "Every hometown kid wants to play for the Stampeders and I'm in that position right now, so it means a lot."
Arp has now played in 25 games with his hometown team and he's recorded 13 points, six of which are goals. Playing on a line alongside Alex Walicki and Noah Wilson, Arp believes bigger and better things are on the way in the second half of the season.
"I believe I have a lot more in the tank, it's about getting used to who you're playing with," said Arp. "We have changed lines quite a bit. Now that I have some chemistry with Alex and Noah, I believe we're going to have a lot of success coming up here."
It was a tough final weekend of 2022 for Swan Valley as they dropped an overtime decision against Dauphin, a game in which they led with less than four seconds left and then they lost 8-3 against OCN in their final game before the break.
Despite that, Swan Valley is still one of the hottest teams in the league as they are 12-3-2 in their last 17 games. The team also enjoyed a six-game winning streak from November 19 to December 9. The team's success has them just one point back of OCN for first place in the MGEU West Division.
"It's awesome, you love to win and it's good to be on a winning team," offered Arp. "The culture is good and all the guys come to the rink with a smile on their faces, it's a great situation here."
Arp says he will head to Winnipeg for ICE training camp in the fall, but for now, he's just focused on helping the Stampeders win games. Next up for the team is a game on January 6 against Waywayseecappo.
Details

Contributed by

Darnell Duff
The Brandon Wheat Kings opened their season on September 24 and the game saw the Wheat Kings lose a 4-3 overtime battle against the Winnipeg ICE. Tyson Zimmer -- who was drafted sixth overall by the team in the 2019 WHL U15 Draft -- was not in the lineup.
Three days later, he was no longer on the team as Brandon announced that they had traded the 18-year-old sniper to the Lethbridge Hurricanes. Zimmer played the first 87 games of his Western Hockey League career with Brandon, but there didn't appear to be a spot in the lineup for him. Zimmer has long been a player that has played top-line minutes and Brandon couldn't offer him that. The Hurricanes could and they are certainly reaping the benefits of having the Russell native on their roster.
As the team enjoys a break for Christmas, Zimmer has 10 goals and 28 points in 32 games. He's also a plus-six and has already posted a career-high in points after recording 21 in his rookie WHL season last year. Tyson has quietly become one of the most dangerous threats in the Western Hockey League.
"I'm getting chances to succeed here and I have done a good job of capitalizing so far," said Zimmer. "I have been playing alongside the same guys all season and that makes it pretty easy to gain chemistry. It's always nice to contribute and I'm really enjoying my time in Lethbridge."
Tyson went on a tear from November 18 to December 10. During an 11-game point streak, Zimmer scored eight times and added nine assists. He also scored the game-winning goal against the Winnipeg ICE on November 22 and he added one assist in that game in the team's 2-1 victory. He also scored twice in the team's game on December 6 and he scored another two on December 9.
"I always thought I was a good player and my agents have been great in helping me and keeping my confidence up," said Zimmer. "I get to do my own thing here in Lethbridge, go to the rink and have a lot of fun."
Then just days after scoring the game-winner against Winnipeg, Zimmer and the rest of the 'Canes made the short trip to the Wheat City for a pair of games against the Wheat Kings. It was Tyson's return to Brandon and it resulted in a pair of wins. Zimmer finished the two-game mini-series with one goal and two assists. All of Tyson's family were in attendance and plenty of his friends also gathered inside Westoba Place
"It was nice to have my family, friends, old billets, and old teammates," said Zimmer. "At the end of the day, it was nice to get that win and getting three of a possible four points between that Winnipeg and Brandon series was nice, it helped us take a jump up the standings."
Lethbridge is just one point behind Moose Jaw for fourth place in the highly competitive East Division as they entered the Christmas break with seven wins in their last 10 games. Tyson sits second in the team scoring with the team's next game coming on December 27 on home ice against the Medicine Hat Tigers and Tyson's four game-winning goals are the most on the team. As Lethbridge is poised to move up the standings in the second half, Tyson will look to help the team do just that and he will alongside a great friend of his.
Aiden Ziprick has now played eight games since signing with Lethbridge. The pair grew up in Russell playing minor hockey and now they get to live their WHL dream together.
"I scored a goal in the first game that he played and to see him smile on the bench gave me some chills," ended Zimmer. "Not only are we living the dream of playing in the WHL, but we get to do it together, it's a really special feeling."
Details

Contributed by

Darnell Duff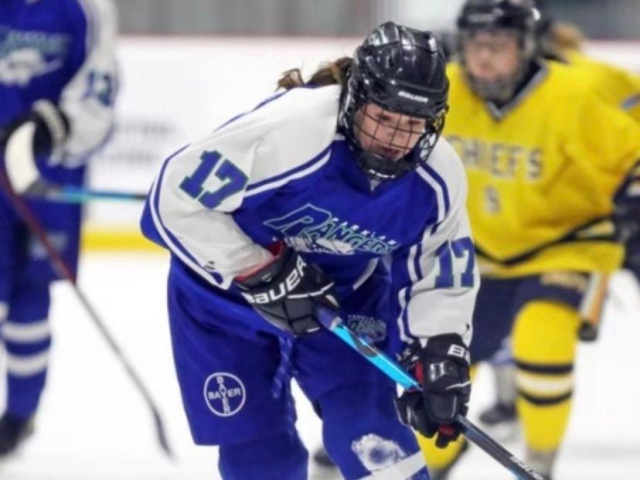 Madison Colon started playing hockey when she was five years old and now eight years later, she's representing the Parkland region as a member of the lone women's AAA team within the region.
Colon is in her first year of AAA after playing with the Grand Plains Ice Dogs last year. Falling in love with the game, Madison now finds herself attached to the game and she enjoys every second that she gets the chance to be on the ice.
This year with Parkland, Madison is on top of the team when it comes to offence. In 18 games played, Madison has already scored five goals and she has two assists. Her seven points is one more than Peyton Lehmann-Mullin for the team lead.
"When I get a chance, I just try to get the puck to the net as often as I can," said Colon. "I play as aggressively as I can and I try my hardest and put everything I have into every game."
While the team hasn't enjoyed as much team success as they would have hoped for, they continue to improve every game and they have shown signs of excellence. The team's biggest win of the season came back on October 29 when Olivia Brown made 55 saves in a 1-0 win against the Eastman Selects, Lily Nemetchek scored Parkland's goal in that game.
Madison says she is really enjoying playing with her teammates and it gives her a great opportunity to make some new friends as well.
"I love it, we have a great group of girls," said Colon. "I'm making new friends and enjoying every second, it really has been a great season."
Colon will now focus on joining the team for three games on the road from January 13 to 15 as they play Pembina Valley, Central Plains, and Yellowhead. Colon is also excited to play at the GACC on Friday, January 20 at 7:00 p.m. as that is her hometown arena.
Details

Contributed by

Darnell Duff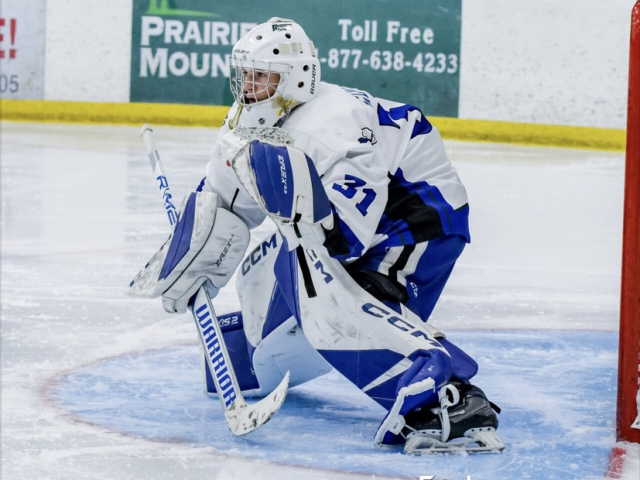 His dad was a Parkland Ranger, his brother was a Parkland Ranger and now, Chase Glover is a Parkland Ranger. The McCreary native is in his first year with the U18 program after two years with the U15 team.
With six wins under their belt this season, Chase has earned five of them as he continues to give Parkland a chance to win every time he is in the net.
Chase has enjoyed being a Ranger and he's looking forward to getting back to business on January 7 when the Rangers welcome the Winnipeg Bruins to the Centennial Arena in Swan River for a pair of games.
Chase was at the top of his game in two games against Southwest on December 2 and 3 when he turned away 77 shots on 83 attempts. That success backstopped Parkland to three of a possible four points against the Cougars.
"I'm really enjoying my time with Parkland," said Glover. "It's great that both my dad and brother played here and now I get to, that's pretty cool."
When it comes to the Glover's, Hunter is just a few years removed from playing with the program as his last campaign was in the 2018-19 season when he scored 13 times while adding 12 assists.
Looking to carry on the Glover torch with the Rangers, Chase believes this year's team has what it takes to make a statement in the second half. They will start off the second half against the top teams in the league so if Parkland is able to build momentum, that could help them feel great about themselves as they look to claw back into playoff contention.
"We all need to keep working hard and take care of the small details, that's the big difference," ended Glover. "We have skill at every position, it's up to us to get the job done."
Details

Contributed by

Darnell Duff
The MGEU West Division in the Manitoba Junior Hockey League is as close as it has been in several years. The OCN Blizzard lead the way with 41 points while the Neepawa Titans are in fifth and they are just four points back of the fourth and final playoff spot entering Christmas.
The Swan Valley Stampeders are one point behind first place while the Dauphin Kings are two points back of OCN and joining Dauphin in a tie for third is the Waywayseecappo Wolverines. After 30 games, Waywayseecappo sits at 17-8-3-2. The club has scored 110 goals while giving up 103 and they have earned 22 of a possible 28 points on home ice at the Arena Complex so far. While they are two points behind OCN for first, the Wolverines have four games in hand as their 30 games played are the fewest in the West Division.
The team's final game before the break wasn't a favourable one as they lost 7-4 to Neepawa but they won four straight prior to that game, including a contest against Dauphin in a shootout. Taylor Harnett is the team's head coach and general manager and he says the team feels like they're in a very good spot.
"I think we're definitely satisfied with the first half, our record is respectable," said Harnett. "Are we content, are we complacent by any means, definitely not. We feel that the second half of the season is going to be a battle."
Two driving forces of the team this season have been Andrew Boucher and Carson Baptiste. Combining for 78 points, Baptiste and Boucher, statistically speaking, are the second-most dominant duo in the league. Boucher has scored 13 goals and has 27 assists while Baptiste has filled the net 21 times and he has 17 assists. Carson's 17 goals are tied for the second-most in the league, only behind Lucas Brennan of the Selkirk Steelers, who has committed to play Division 1 at Bemidji. In a two-game set just prior to Christmas, Baptiste had a four-goal game against Selkirk and he racked up nine points.
"Boucher is our captain, he's a great leader and that leadership ability has given us an opportunity to win some hockey games," offered Harnett. "Baptiste is one of our assistant captains, he's a competitor and he doesn't accept losing. The two of them had a great first half, they're very consistent hockey players and I can't see that slowing down for them."
Between the pipes, it has been and looks like it will remain the Tresor Wotton show. His 13 wins are tied for the most in the league and he has a 2.81 goals-against average. Wotton also made a candidate for save of the year in their game against Dauphin last Saturday. Night in and night out, Wotton has given Waywayseecappo a chance to win. If you take a look back at Tresor's track record, this year's success would not come as a surprise. Dating back to the 2018-19 season with the Yellowhead Chiefs, Wotton has never had a losing record. He went 16-4 that season and he's 13-3-2 this year. Wotton also went 5-0-1 with the Yorkton Terriers last year.
Over the past five years, Wotton has a tremendous record of 57-17-6.
"He is very dialled in and that's not just on game days, he has a very unique approach on practice days and off days, he prepares himself well," said Wotton. "That makes a big difference in his on-ice performance in games."
To start 2023, the Wolverines are in Swan River on January 6 for a date against the Stampeders. Dauphin and the Wolverines play a home-and-home on January 20 and 21. Dauphin hosts the first game while the Arena Complex will be the venue for the back half.
Details

Contributed by

Darnell Duff
Josh Brook is set to wear the Red & White as he represents his country.
The Roblin native has been named to Team Canada for the 2022 Spengler Cup. The tournament to be played in Davos, Switzerland, will begin on December 26 for Team Canada as they go up against Sparta Prague at 1:00 p.m. local time. Preliminary-round action wraps up on Dec. 28 and the championship game is set for Dec. 31.
Canada defeated HC Ocelari Trinec in the 2019 final and overall has won the tournament 16 times.
Josh is currently playing with the Calgary Wranglers of the American Hockey League where he has three assists in seven games played.
Details

Contributed by

Darnell Duff
The Christmas Classic Cup is staying right in Dauphin with the Clippers.
Hosting Neepawa in front of a great crowd on Thursday afternoon, Dauphin downed their rivals, 5-4, in a thrilling game. Trayden Guiboche is this year's 'Teddy Bear Man'. He also scored one other goal in the contest.
Logan Chapman would score the game-winner for Dauphin while Tyron Sweetman and Liam Chartrand also scored for the Clippers in the game. Owen Chubka picked up the win in the net. With the win, Dauphin is now 14-2 at the Christmas break.
Details

Contributed by

Darnell Duff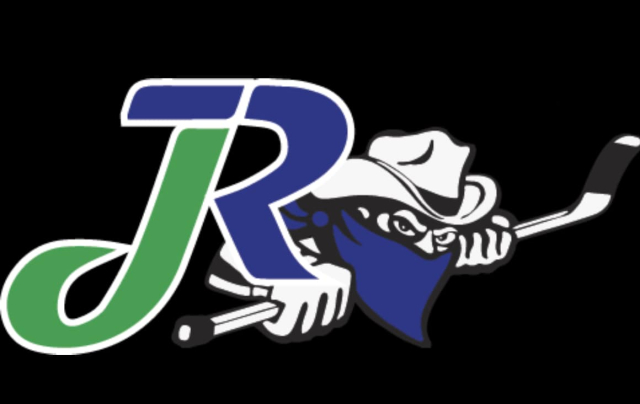 A select group of young hockey stars won't have to travel far this spring to find a team to play on. In past years, Parkland players would travel outside of the region to find a team, many of which did in Brandon.
Now, the Parkland Junior Rangers program has been created. While spring hockey is still several months away, the excitement continues to build as the program has unveiled two rosters for the 2010 age group and the 2013 age group.
The 2010 team includes Garrett Sahulka, Brandon Wood, Dominik Chartrand, Brody Kaminski, and Kaleb Crowe, just to name a few. The 2013 group; meanwhile, includes the likes of Landon Pernarowski, Freya Todoruk, Jack Bosiak, and Hayden Jackson, to name a few. You can view full rosters at Parkland Junior Spring Rangers.
Each team will play four tournaments in the spring around the province and both will also head to Regina for an event. Jordan Pernarowski is very pleased that this is now an option as there as so many great athletes in the Parkland.
"It's great that these kids don't have to travel as far to play," offered Pernarowski. "The talent in the Parkland coming up is great, we have a lot of really good hockey players coming up, and I"m looking forward to watching them develop."
Not only is Jordan and the entire organizing committee excited about the start of the spring program, but he also says the players are thrilled as well.
"The kids are really excited. When my son found out, he was ecstatic, he's really looking forward to it," ended Pernarowski. "Everyone can't wait to get going, it's going to be a great spring for all of them."
Details

Contributed by

Darnell Duff
After Neepawa beat Waywayseecappo on Tuesday night, that brought an end to the unofficial first half of the season for teams in the MGEU West Division in the Manitoba Junior Hockey League.
The win from Neepawa put them just four points back of the final playoff spot in the division with Waywayseecappo ending the first half with 39 points, four ahead of Neepawa and in a tie with Dauphin for third in the division.
The OCN Blizzard lead the way with 41 points and the Swan Valley Stampeders are just behind with 40 points. Swan Valley enters the break 18-10-3-1. Despite dropping their final two games before the break, a very consistent November and the first half of December sees the team just one point back of first in the West. Swan Valley's biggest strength is Kobe Grant. The 20-year-old is one of the top goalies in the league and he racked up 12 wins in the first half. His .928 save percentage is ranked tied for second in the league, only behind Aidan Comeau of the Winkler Flyers.
"We were a little slow out of the gate but the guys have really played well as of late," said Barry Wolff, head coach, and general manager. "We're definitely happy with our first half and hopefully, we can continue to build on that in the second half."
In their last 17 games before the break, the Stampeders went 12-3-2 and they won six straight games from November 19 to December 9. A team with a never quit attitude, Swan Valley grinds down opponents with their relentless pressure and their offence comes up clutch in big moments.
"We found ways to win, when we were down late, we would find a way to tie it up and then win it," ended Wolff. "The number of times we won games late really was incredible and that just shows that we are never out of it. We're on the right side of a lot of bounces, we'll take it any way we can get it."
During their six-game winning streak, Swan Valley won five of their six games by a single goal, including back-to-back against Neepawa. From October 28 to November 12, a stretch where Swan Valley won five of six games, the team won all five of those by a single goal. It's not a Stampeder team that is overly flashy, but they are a consistent team that wins battles and finds a way to get the job done.
Two big pieces of the team are local hometown favourites Trey Sauder and Steven Arp. Sauder is third in the team scoring with 29 points while Arp has 13 points. The two have also combined for 21 goals.
"Sauder is shooting pucks and he's finding rebounds. His work ethic is incredible and he brings his line to the next level," ended Wolff. "I'm really happy for him to see that the has taken his game to the next level. When it comes to Arp, he's a big solid skating right shot forward that we didn't really have, he's certainly been a welcomed addition to our club."
Swan Valley enjoys an extended break as they don't play again until January 6 against Waywayseecappo.
Details

Contributed by

Darnell Duff