Latest Sports
Besides the JoFo Cup, Sunday night's game was the first one that Koby Morrisseau played in since March 10 when he was a member of the Portage Terriers. Morrisseau and the Terriers' dropped that game in double-overtime.
Now, the native of Tootinaowaziibeeng First Nation which is just outside of Grandview is back with his home region junior team and he's off to quite the start. After sitting out the team's first preseason win against Swan Valley, Morrisseau suited up and played on the first line on Sunday and he played a major role in the Club's dominating win over Neepawa.
He scored one goal and added four assists in the 8-3 win. On top of that, Morrisseau also dropped the gloves and easily handled Corbin Mariash.
"It was definitely a great start and it just felt great to get back on the ice in a game," offered Morrisseau. "I couldn't have done that without the guys, I fed off their energy and we were able to get it done."
Koby played on a line alongside last year's MVP in Grady Hobbs and Austin Lamotte. From start to finish, the line completely dominated the game and they combined for 13 points at the end of the evening.
"We were communicating really well together and we all have speed so we were using that," he said.
Morrisseau didn't skate the first two days of Kings' main camp which took place from September 18-20. Koby has played in 34 combined MJHL regular season and playoff games and he's scored 17 goals and added 24 assists in that time. In his 89 Western Hockey League games, he scored eight goals and had 10 assists.
Now after that stellar performance on Sunday, Morrisseau will hit the ice once again with the team on Monday afternoon as the team continues to prepare for Portage on Wednesday and of course, their home opener which will be played on Friday, October 9 against the Waywayseecappo Wolverines. This season will be Koby's final one as a junior player as he will graduate and he's looking to go out with a bang individually and team-wise as well.
"I would say I've set my expectations pretty high for the season, I want to make a difference," he offered. "With that being said, it's all about what the team is doing, that's the most important thing. I'm just happy to be back on the ice playing the game I love, it's a great feeling."
Outside the rink:
Hockey is a passion of Koby's and everything that goes on inside the rink is extremely important to him as he gets ready to write one more chapter in his junior hockey book. Outside the rink, he's now a father.
Luca James Morrisseau was born three months ago and he continues to grow every day. Becoming a father is certainly a big change for Koby which has included many sleepless nights in the past three months, but it has certainly been all worth it.
"It's completely amazing. I honestly can't even describe the feeling, it's such a great thing," said Morrisseau. "Just waking up knowing I'm going to see his little smile every day, that's what it's all about. He makes every day a great day for me and I love every minute of being a father."
Back in the rink, Koby is looking forward to becoming closer with each of his teammates as the team looks to make noise in the 2020-2021 season which as noted above, will begin on Friday, October 9. You can check out a full broadcast schedule at Dauphin Kings hockey and the Parkland Source for Sports pregame show gets underway 15 minutes prior to puck drop with Darnell Duff.
Details

Contributed by

Darnell Duff
After dressing a younger lineup in their preseason opener against Swan Valley last Monday, the Dauphin Kings iced a veteran lineup on Sunday night as they welcomed the Neepawa Natives to town and the veterans dominated.
Grady Hobbs led the way with three goals and three assists while Koby Morrisseau dazzled with one goal and four assists in an 8-3 win. Dauphin also racked up 41 shots while they only gave up 23.
"I thought the guys were really solid, the compete level was really high," said Chad Facey, assistant coach. "You can tell the excitement of some of the guys that haven't played a game in a long time. They were flying around, making plays, and they got the job done."
The trio of Hobbs, Morrisseau, and Austin Lamotte completely dominated the game. On top of Hobbs' three goals and three assists and Morrisseau's one goal, three-assist performance, Lamotte also had two goals. In fact, if Lamotte would have scored on his penalty shot, he would have also recorded a hat-trick just as last year's most valuable player did.
From the 15:46 mark of the second to the 1:58 mark of the third, Hobbs had five points, three of which were goals. Owen Wareham also scored his first preseason goal after Kadin Ilott opened the scoring in the game 8:47 into the contest.
"They were buzzing. They were super impressive to watch out there," offered Facey. "They work extremely hard and they were rewarded for that."
Morrisseau had this to say after the win.
"Yeah, it was a very big team win for us. I couldn't have had that success without the guys," he said. "I just want to keep it going into the regular season, whatever it takes."
Graeme Patrick scored two of Neepawa's goals with both coming in the third period while Ben Saunderson scored the team's other goal. Fun fact about Saunderson is that he's just 16-years-old but he certainly didn't look out of sorts as he looks to crack Neepawa's roster ahead of the season opener on October 9.
Dauphin moves to 2-0 on the preseason while Neepawa is now 0-1-0-1. Next up for the Kings is their preseason finale on Wednesday against the Portage Terriers at Stride Place.
King Notes:
The line of Hobbs, Morrisseau, and Lamotte combined for 13 points (six goals).
There were two fights in the game. Rhys Bremner beat Cliff Salsbury while Morrisseau took down Corbin Mariash.
Both teams went 0-for-1 on the man advantage.
Matthias Smith went 9-for-9 in the net in the first half of the game while Ian Lee went 11-for-14 in relief.
Game Summary:
1st
8:47
Kings
Kadin Ilott (1) ASST:

Koby Morrisseau (1)

2nd
0:49
Kings
Owen Wareham (1) ASST:

Koby Morrisseau (2)

15:46
Kings
Grady Hobbs (1) ASST:

Kaden Bryant (1)

19:14
Kings
Grady Hobbs (2) ASST:

Koby Morrisseau (3)

3rd
0:57
Kings
Koby Morrisseau (1) ASST:

Grady Hobbs (1)

1:25
Kings
Austin Lamotte (1) ASST:

Grady Hobbs (2)

1:58
Kings
Grady Hobbs (3) ASST:

Owen Wareham (1)

2:18
Neepawa
Ben Saunderson (1) ASST:

Mitchell Thiessen (1),

Cameron Hibbert (1)

6:01
Neepawa
Graeme Patrick (1) ASST:

Ethan Lang (1),

Rhys Bremner (1)

10:23
Kings
Austin Lamotte (2) ASST:

Grady Hobbs (3),

Koby Morrisseau (4)

15:30
Neepawa
Graeme Patrick (2) ASST:

Ethan Lang (2),

Cameron Morris (1)
Details

Contributed by

Darnell Duff
It was chiller than normal, but the competition was as hot as ever the Dauphin Lake Golf Club hosted its Home Hardware two-man classic this weekend.
In the champonship match on Sunday morning, Trevor Fox and Regan Hedley downed Steve Desroches and Jake Wiens to win the title.
Ken Schulz and Keith Hanke won the B-side while Darren Ripmeester and James Davidson were consolation winners in the championship.
1st flight champion: Shaun Pangman and Brad Belhumeur
Runner-up: Chris Todoruk and Danny Scott
B-side winner: Wayne Bazylo and Chris Salyga
Consolation winner: Drew Tyshinski and Lance Prytula
2nd flight champion: Joel Hluchaniuk and Dryden Vendramin
Runner-up: Ken Benson and Ryan Benson
B-side winner: Mike Zazuliak and John Kalechyn
Consolation winner: Ron Love and Mike Penrose
3rd flight champion: Zach Warrington and Josh Surovy
Runner-up: Dean Bodnar and Mark Talbot
B-side winner: Kelvin Korman and John Goran
Consolation winner: Brad Carefoot and Gord Fox
4th flight champion: Derek Kabel and Mark Clement
Runner-up: Dave Patsack and Bob Wickham
B-side winner: Tom Cyr and Perry Farnsworth
Consolation winner: Brian Sharpe and Adam Sharpe
Details

Contributed by

Darnell Duff
The Parkland U18 Rangers wrapped up main camp on Sunday afternoon inside of Credit Union Place.
The three-day camp began on Friday afternoon with fitness testing consisting of bench press sessions and a two-mile run. Austin Roos set the bar finishing the run in just 12:59, the fastest of all players.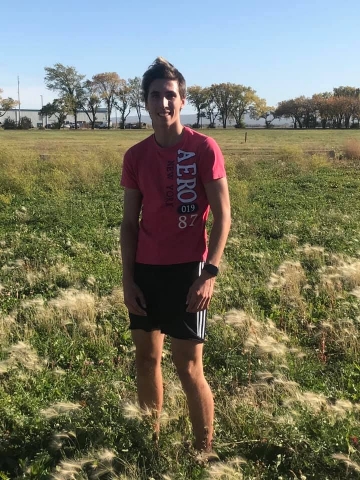 After a pair of on-ice skill sessions on Friday evening, a mini round-robin tournament was held starting on Saturday morning and it ran for the remainder of camp.
Rick Freese said he was expecting more on Sunday and that was certainly the case as the battle for spots on the 2020-2021 Rangers continues.
"The players were playing with a higher sense of urgency," said Freese. "There was a higher compete level and I think the players performed better on Sunday than they did all weekend."
Next up is a pair of practices that will take place on Tuesday evening before the Club holds its intrasquad game on Thursday night at 7:30 at Credit Union Place. The Rangers will then make cuts after that game as the preseason begins next weekend in Swan River. Freese says they will likely take 25 players into the preseason.
"There are some guys that need this game on Thursday to prove themselves," ended Freese. "Some guys will make it into the preseason and some won't based on how they perform in the intrasquad game. We're looking forward to making some tough decisions moving forward.
The team will play Norman next Saturday and Sunday in Swan River at the Centennial Arena and they are also looking to confirm a couple of home preseason games before beginning the regular season on Saturday, October 17 in Thompson against the Northstars.
Details

Contributed by

Darnell Duff
After a 6-1 win in their preseason opener, the Dauphin Kings will play their second game inside of Credit Union Place on Sunday evening.
Grady Hobbs, Koby Morrisseau, Austin Lamotte, and Parker Malchuk are just four of the Kings that will draw into the lineup.
Darnell Duff will have the broadcast beginning with the Parkland Source for Sports pregame show at 7:15.
Details

Contributed by

Darnell Duff
Parkland U18 Rangers main camp began on Friday afternoon with fitness testing followed by two on-ice skill sessions during the evening inside of Credit Union Place.
On Saturday, the camp continued to roll on with a mini round-robin that began at 11:00 a.m. and wrapped up just before 7:00 p.m. The players were split up into three teams, each of which will play each other once leading up to the championship final which will be played on Sunday afternoon.
The final game of the night saw Team Black come back from a 3-1 deficit to beat Team Green, 7-5. Kyan Grouette was a leader on Team Black alongside Brayden Kohlman who played on the team last year.
Camp included returning players Rylan Gibbs, Steven Arp, Jayce Legaarden, and Keaton Ziprick, just to name a few. Newcomers included Brayden Dube, Carter Zalischuk, and Grouette, all three of which played on the U15 Rangers last season.
Rick Freese is coaching this year's team alongside Tyler Carefoot and he had this to say on day two.
"I think things went really well, guys came prepared and you can definitely tell who put in the work over the summer," said Freese. "There is some serious competition and I really liked the last session that we had."
Sunday could be the last day for some players as the Club will look to trim its numbers down ahead of the exhibition schedule and eventual regular-season opener in mid-October.
"The bottom line is that these players have no choice but to be a little more intense on Sunday compared to Saturday," offered Freese. "They have to become a bit more intense, a bit faster, and grittier out there. It's going to be an exciting day."
After taking part in Kings main camp earlier this month, Keaton Ziprick will look to provide this year's team with what he did last year after he was named a second-team all-star. He faced 1205 shots last season and he also made 54 saves in a 2-1 win against the Winnipeg Wild in what was the Rangers' biggest win of the campaign.
"Zipper had a good day. He started off a bit slow and then improved throughout the day. He's looking good out there," said Freese.
In case you missed it:
The Manitoba AAA U18 Hockey League needed to clear one more hurdle to begin the new season and they have successfully cleared it. The league has received approval from all necessary levels and the season will officially begin on Friday, October 16.
The Rangers; meanwhile, will begin their season on Saturday, October 17 as they're in Thompson to play the Norman Northstars. They will also play Norman once again on the Sunday afternoon to wrap up the first weekend of the season.
Each team will play 36 games this season and the Rangers will be in the West Division alongside the Yellowhead Chiefs, Brandon Wheat Kings, and Southwest Cougars.
"Yeah, we're really looking forward to getting the season going. Starting in Norman is a positive for us because we'll get on the road and all the guys can spend time with each other and it's a good way to bond to begin the season," ended Freese.
The Rangers preseason will begin with a pair of games against Norman on October 3-4 in Swan River at the Centennial Arena.
Details

Contributed by

Darnell Duff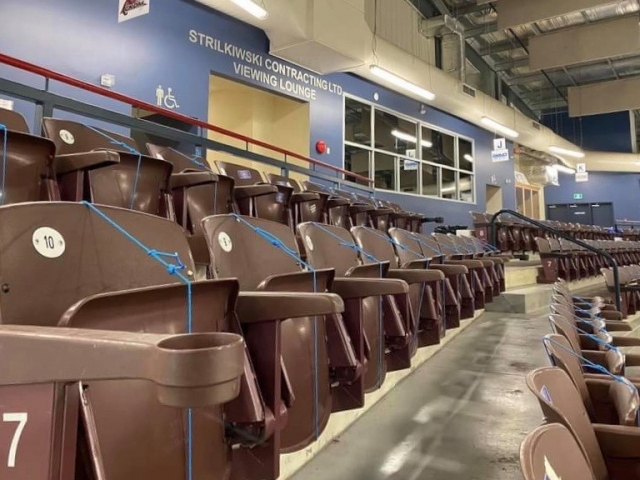 The Dauphin Kings are back on the ice on Sunday evening when they welcome the Neepawa Natives to town.
If you've purchased a season ticket, they will be available to pick up at the game ahead of the 2020-2021 season. Also ahead of the game, Ashley Shaw has the following to say.
Details

Contributed by

Darnell Duff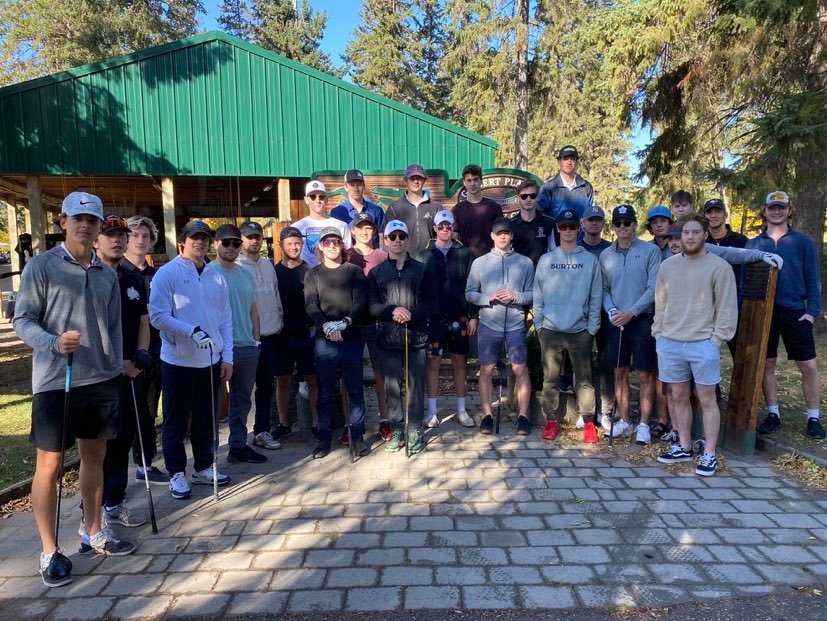 After a preseason game on Monday followed by three practices on Tuesday, Wednesday, and Thursday, the Dauphin Kings stayed competitive on Friday, but in a different fashion.
They had the chance to show off their skills on the links as the team had a group outing at the Gilbert Plains Country Club. Teams were split into groups of four and the format was a nine-hole scramble on a gorgeous day here in the Parkland.
"It was great to get the guys away from the rink for a day," said Chad Facey, assistant coach. "They've been going hard here through training camp so to come out here and get a round in at the Gilbert Plains Country Club and have some fun, it was a great opportunity."
Playing in ideal conditions, the team of Parker Malchuk, Kaden Bryant, Ben Hackl, and Ian Lee caught fire as they went 4-under par to win amongst the players. Their day was highlighted with an eagle on #6 after a gorgeous approach shot from Malchuk. His second shot landed just inches away from the hole.
Overall, the team of Facey, Christian Laughland, and Darnell Duff got the job done as they fired a nine-hole score of 29 (6-under).
"There were a lot of good scores out there, apparently many of these guys are multi-sport athletes, it was great to see," ended Facey.
The Kings will return to the ice on Saturday morning as they prepare for their second exhibition game on Sunday against the Neepawa Natives. Darnell Duff will have the broadcast beginning with the Parkland Source for Sports pregame show at 7:15 p.m.
Details

Contributed by

Darnell Duff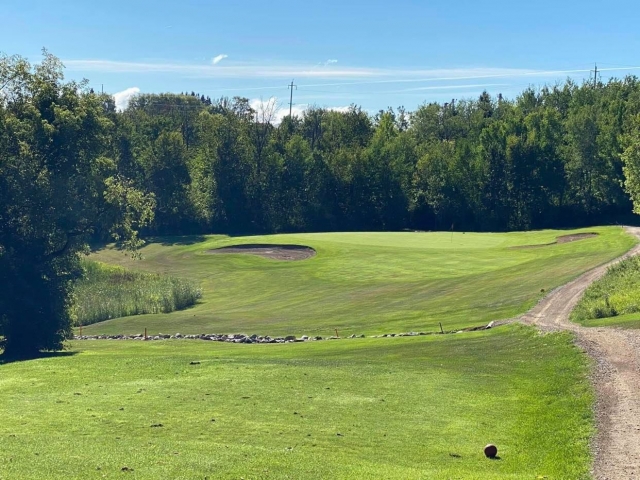 The Gilbert Plains Country Club is one of the Parkland's premiere golf destinations and they have a deal right now that is as great as the course is.
If you purchase a membership for next season, you can play the rest of this season for free and with the beautiful weather we're having, there is still plenty of time to get a round in.
The price for an early bird membership is just $950.
"It's something that we have done in the past and we thought we would bring it back again," said Scott McCallum, general manager. "We want to thank people for giving us their commitment to being a member next year and I've already had some people take advantage of this deal."
If you've ever played a round at the Club, you know why it's dubbed as one of the best courses in the province. A hardworking grounds crew report to work every day with the goal of giving golfers the best possible experience every single day.
"We take so much pride not only in our golf course but also the hospitality," offered McCallum. "You're definitely going to feel welcome every time you come down; it's a great place to be."
$40 is what it cost for an adult to play 18 holes. That means that you'll have to play just more than 23 rounds next summer to pay off your membership which for an avid golfer is an extremely easy thing to accomplish.
When it comes to the rest of this season, Scott says the Club just aerated their greens, they've come back in beautiful shape and the course remains open to the public.
"The course is in great shape right now," ended McCallum. "We've had some warm temperatures so everything is looking great and that's really exciting for us."
You can call the pro shop to book a tee time at 548-3030 or visit Golf Gilbert Plains.
Details

Contributed by

Darnell Duff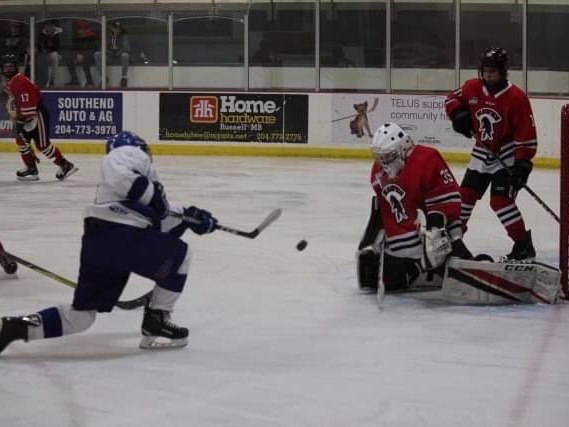 It's been a busy month for the Parkland U15 Rangers as they look to trim the numbers down and create a final roster. At this point, the league is waiting for approval from Hockey Manitoba to confirm that league play can begin just as the U18 Rangers are.
Tom White is returning as head coach of the program after a couple of very solid seasons. Last year's team were favourites to win the rural provincial championships before the season was cut short because of the novel coronavirus.
They held their tryouts back on September 4-5-6 in Swan River and they have now held five other practices.
"Everything is going well, the kids have had some solid skates up until now," said White.
Nine of the forwards that remain with the team are born in 2007 which means this is their first year of full-time bantam hockey. The list includes a strong McCreary presence with Ryan Gower, Brody Fayant, and Brady Turko still remaining with the team. The McCreary trio dominated the peewee age level last year.
The list of players remaining also includes Ethan Carnegie, Linden Smigelsky, Hayden Seib, Brady Burghart, Easton Odut, and William Miner, just to name a few. In net, three of the remaining goaltenders are born in 2007 (Owen Martynuik, Ethan Myhre, and Chase Glover). Owen Chubka was born in 2006.
On the back end, Ronin Mouck (07), Maddix Eisner (07), Sam Swanton (07), Ryan Gower (07), and Boston Karlson (07) are five of the seven first-year players still remaining in camp. Jackson Badowski and Andrew Pidskalny are born in 2006.
"We're going to be a young team, there's no doubt about it. It's going to take some time for these kids, but from what I can see, there is a lot of skill here," offered White. "It's a big adjustment to play at this pace and style of hockey, so it's going to take some time."
Tom's message to the team has been just to go out and compete. If that happens, good things will continue to happen for a program that continues to ice extremely competitive teams over the years.
The Rangers will have another practice tomorrow in Swan River before they return to Dauphin for an intrasquad game on Monday evening.
Details

Contributed by

Darnell Duff
Nearly a week has passed since the Dauphin Kings opened up main camp inside of Credit Union Place. Beginning last Friday, the push to the regular season officially began and the battles were fierce and they still continue to be.
After Sunday's JoFo Cup which was won by Team Trotz, 7-5, the organization quickly flipped the page and focused on their preseason game on Monday evening. The Kings came out on fire with a goal just 59 seconds into the game and they easily took care of the Stampeders in the annual rookie game, 6-1.
"We were very happy with that game to start the week, there was a great compete level and everyone played extremely hard," said Doug Hedley, head coach, and general manager. "I think in general, having to keep camp down to just 34 players has been challenging at times."
The Kings would then begin a full week of practices on Tuesday afternoon with everyone that played in Monday's game getting the day off. Everyone was back on the ice on Wednesday as the battle for spots on the 2020-2021 Kings season continues.
Practices will continue on Thursday afternoon before the Club takes a day off on Friday. After another skate on Saturday morning, they host Neepawa for their second preseason game on Sunday evening.
"The speed has been outstanding this week so far. We're looking forward to skating on Thursday and Saturday to get ready for Sunday," offered Hedley.
The Kings have sent home a few players, including Zach Turner who had a great camp, but he's only 16-years-old and felt more comfortable playing one more year of AAA hockey. 20-year-old Gabriel Beauvais has also been released.
The team will now move some guys out this weekend or by Monday morning with the plan of getting down to 26 or 27 skaters.
"We're probably going to keep 15 forwards, eight defencemen, and a couple of goaltenders to start the season," said Hedley.
One of the most intriguing parts of camp so far has been the battle between the pipes which includes Zach Grouette.
Matthias Smith is back from last year and has looked very impressive so far. Mathias Savoie and Ian Lee round of the four that are looking to earn spots. At this point, Smith is a lock with the remaining three battling for a backup spot.
"A lot of it comes down to attitude. Some of them have put work in over the summertime and it pays off now," Hedley said. "Smith has been our best goaltender in camp and we expected that. It should be a good battle and some good competition with the other three battling right now."
(Jayden Jubenvill beats Zach Grouette)
Hedley adds that Jayson Argue will have a big say in who is chosen. The Kings have the luxury of saying they have a goaltending coach and one that has played at a very elite level.
Originally from Swan River, Argue played four years of Division 1 college hockey with Bentley University. Prior to that, he played 71 games with his hometown Stampeders. Argue is entering his second season as the Kings goaltending coach.
"He did a tremendous job for us last year and we've had him for just about every practice this year," said Hedley. "We couldn't ask for a better guy in town that is working in our community and that has the passion to be involved. There is a little bit of compensation, but it is nowhere near the valuable input that he has on our goaltenders."
Sunday evening's game will be inside of Credit Union Place at 7:30 against as noted above the Neepawa Natives. Neepawa's first preseason game is on Friday when they play Waywayseecappo.
Although Neepawa won just 13 games last season, many of their losses were by one goal and the team will return an all-star from last year in Eli Lieffers.
Carter Sawchuk will also play for Neepawa this season as he was acquired from Dauphin in the off-season, a trade that saw the Kings grab Parker Malchuk.
"They're going to have guys that have speed and work hard. It's going to be a great battle absolutely," ended Hedley.
Details

Contributed by

Darnell Duff