Latest Sports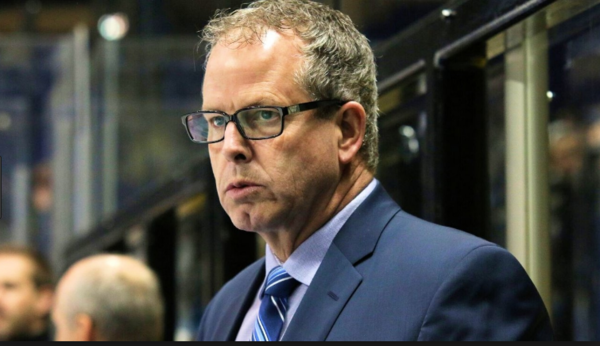 Details

Contributed by

Darnell Duff
Benito's Emily Mayuk and Swan River's Kiana Halkett finished off their badminton season with a bang over the weekend. They made the near five hour trip to Northlands Parkway Collegiate to take part in the MHSAA Junior Varsity Provincial Championships.
The duo played together in the girl's doubles competition and they came back to the Parkland with silver medals. Playing in Pool B, Mayuk and Halkett went 6-1 in the round-robin with their only loss coming against Virden. That record earned them second place in the pool behind that Virden duo.
Emily and Kiana didn't show any signs of fatigue after seven round-robin games as they won their first three playoff games. They also didn't allow more than 16 points in any of the matches up to 21.
The three straight wins set up a battle against a Lac du Bonnet twosome in the finals and despite a good battle, Mayuk and Halkett came up just short.
"It feels great to know that we were above so many other teams, there were 32 teams at the event," said Mayuk. "We were definitely really nervous going into the finals because we played that team last year and we weren't even close, but this year we gave them a good fight. We're just proud of ourselves for getting that far and we both had big smiles on our face."
"It was a really great experience to play against all of those teams to see how we can make ourselves better," she added.
Although this year's badminton session is over, Kiana and Emily will be back next year to compete against Manitoba's best. This time it will be at the Varsity level as both of them are now in grade 10. That's a challenge they're both looking forward to.
"We're going to try our best next year and we'll see where we end up," said Halkett. "I think we have to work on our strategy more and work on our different kinds of shots. We're looking forward to next year for sure."
Details

Contributed by

Darnell Duff
To be the best, you need to play with the best and that's exactly what Dauphin's Carter Zalischuk and Roblin's Brayden Dube were doing this past weekend. They played in Hockey Manitoba's Directors Cup in Winnipeg.
Zalischuk and Dube both played on Team Hextall and they went 3-0-1.
"It went great, I got to play with kids from all over Manitoba and our team did a really good job," said Zalischuk. "Our coaching was great as well so it was all really positive."
Carter was second in team scoring and third in the tournament with nine points. All nine of his points were assists and he knew he could have scored some as well.
"I couldn't bury a goal at all, I was more of a playmaker over the weekend," added Zalischuk. "It was different for me, but it was a good thing."
Brayden lit the lamp several times. He scored eight goals and added five assists for a tournament-leading 13 points.. That's an average of 3.25 points per game while Carter averaged 2.25 per game.
"I just stayed confident all weekend and gave it all I could, it was a really fun weekend," added Dube. "I was very pleased with my production."
Out of all teams, 15 points were the most combined between two players on the same team. Zalischuk and Dube crushed that number by putting up a combined 22 points.
Both will now be back with the Rangers next season and Carter can't wait to get things going.
"This past weekend was definitely a confidence booster and I think I'm going to have a really good year with Parkland next year," added Zalischuk. "I think I have to continue being a good playmaker but I definitely have to work on putting the puck in the net. I need to work on my shot and goal scoring."
"I'm looking forward to next season, I have one more tournament with a team from Yorkton next month and after that, I'll start preparing for the season with the Rangers," added Dube.
A few other Parkland Rangers played in the tournament. Will Munro, Aiden Ziprick, and Bo Eisner put up 11 points for Team Clarke.
Kyan Grouette had five points for Team Belfour while Murray Cook Jr. went 1-1 in net. Skyler Carriere played for Team Patrick and he had two assists.
Details

Contributed by

Darnell Duff
The Dauphin Men's Fastball league is back for another season and things will kick off with a fundraising tournament later this month.
The tournament takes place on May 19 at Vermillion Sportsplex and registration for the tournament is now open. The limit for teams will be eight and it's $200 and that includes at least three games.
There will also be 50/50 and a canteen. The money raised will go to helping offset the costs of the league that runs all summer long.
"It's a great sport if you don't have time to play baseball, fastball is similar," said Curtis Morrisseau. "It's kind of a blend between slo-pitch and baseball. It's a really fun game and we're hoping to get to our eight-team limit."
If you'd like to enter a team you can call Curtis at 621-7031. If you want to just watch the action you can do so as well. Gate admission will be $5.
Details

Contributed by

Darnell Duff
The Dauphin Clippers baseball team will head back to the drawing board after two losses today.
They began their two-game day with a game against Rivers. It was very tight early, but Rivers ran away with a 15-5 win.
On the strength of a masterful pitching performance, Hamiota beat Dauphin, 9-1 in the teams second game of the day.
The Hamiota hurler threw 6.1 innings in the win.
Dauphin now heads to Major Pratt on Wednesday for the second all Parkland battle of the season.
Details

Contributed by

Darnell Duff
More than 9600 fans packed Investors Group Field earlier today to witness history.
Valour FC played their first ever home game, but they came up just short.
FC Edmonton went up 2-0 and they held on late despite a surge from the home club to pick up three points in a 2-1 win.
Michael Petrasso scored the lone goal for Valour FC as they saw their record drop to 1-1.
Their next game is on Wednesday against Cavalry FC.
Details

Contributed by

Darnell Duff
It was announced earlier this week that former Brandon Wheat Kings General Manager and Head Coach, Kelly McCrimmon will be staying in Vegas.
He was promoted and is now the Golden Knights General Manager. The move comes after much speculation that he could be heading to another team in the NHL. The list of interested teams included the Edmonton Oilers.
George McPhee who was named the clubs first General Manager will remain with the team. His new role is the President of Hockey Operations.
Details

Contributed by

Darnell Duff
The golf season is just underway at the Gilbert Plains Country Club, but that didn't stop Boston Karlson from making it rain.
Congratulations to Boston on getting the first hole in one of the year at the course earlier today.
Details

Contributed by

Darnell Duff
The Flin Flon Bombers are in the running to host the 2021 National Jr. A Championship.
They announced their bid this morning. The last time the Bombers hosted the nationals was in 2001.
"We feel with what we have currently here in town with the team and the coaching staff, the team is ready for an event like this," said Travis Rideout, Bombers President. "The whole community wants this and I think it's our time."
"It was only announced today but the rumour mill runs wild in a small town so a lot of the town knew this was going to happen," added Rideout. "If you go on social media there is definitely a buzz about this."
The Bombers season ended in the quarterfinals when they lost in seven games to the Battlefords North Stars. The North Stars ended up winning the SJHL.
Flin Flon also played in two straight league finals in 2016 and 2017.
If they are the successful bid it would be a great tool to get great players to Flin Flon, just like it is for any host team.
"With our Head Coach and General Manager in place for 12 years here he's very good in getting players here," said Rideout. "If we do get it, it's obviously a great recruiting tool. With that being said with our list and prospects coming into camp in August, we feel that we're going to be a good team regardless."
Hockey Canada will now shortlist the bids. If Flin Flon is shortlisted, representatives from Hockey Canada would visit the town for an in-person presentation and a walk around the facility and town.
All games would be played at the iconic Whitney Forum.
"It is an older building but it's a historical building and it's in good shape," said Rideout. "Everyone loves it when they come into it. I think Hockey Canada will be impressed by it again when they see it if we're successful."
The successful bidder will be announced sometime next month.
Details

Contributed by

Darnell Duff
Another former Parkland Ranger is heading to Whitehorse, Yukon this weekend. Dauphin's Zach Grouette will join team Manitoba at the National Aboriginal Hockey Championships that kick off on May 6.
It's Zach's first time playing at the tournament.
"I think it's a great honour to represent Manitoba and I can't wait," said Grouette. "It's going to be a great experience and it's something I've never done before."
Zach will join his teammate, Jaegar Lapointe at the event. The two have played with each other for several years and they both led the Rangers this past season.
"I've played with him since we were kids and he's a great player and it'll be fun to play with him again," added Grouette. "We're both very excited for this."
This off-season is arguably Zach's most important one in his young hockey career so far. His plans are to play junior hockey next season and a good performance in Whitehorse could go a long way in trying to achieve that goal.
"I just have to be calm between the pipes and I need to focus on the puck and visualize the play," added Grouette. "There is going to be lots of scouts in attendance so I definitely have to be on my game. There will be a ton of skilled shooters so it's a good warmup before camp in the fall."
Zach, Jaegar and the rest of the team begin their tournament on May 7. The gold medal game is set May 14.
Details

Contributed by

Darnell Duff
The Portage Terriers are Anavet Cup champions. It took them just 27 seconds to score the game's first goal and they ended up thumping the Battlefords North Stars, 7-3 to claim the title in five games.
Orca Wiesblatt scored two of the Terriers' goals while five other players each scored one. That included Ocean Wiesblatt, Chase Brakel, Jay Buchholz, and Kolton Shindle. Nathan Moore earned the win in net.
The MJHL has now won the Anavet Cup two straight years after Steinbach won it last season. The league has also won four of the last five times.
Portage will now prepare for the National Championships in Brooks, Alberta. It starts on May 11.
Details

Contributed by

Darnell Duff