Latest Sports
The Parkland U18 Rangers have earned another point.
Welcoming Southwest to town on Friday night, the Rangers lost 3-2, but it took a shootout to decide a winner.
Kyan Grouette and Carter Zalischuk scored in the tight defeat. Once again Parkland's goaltending put a solid effort forth as Brenden Birch-Hayden stopped 24-of-26 shots.
The Rangers wrap up a home-and-home with Southwest on Saturday in Souris.
Details

Contributed by

Darnell Duff
The Dauphin Kings scored 11 goals in their previous two games but they couldn't get anything going on Friday night.
The club dropped their first meeting with OCN, 3-0 at the Roy H. Johnston Arena.
Bryden Sinclair scored the only goal of the first period off a nice play. The marker with just less than three minutes gave OCN a 1-0 lead after 20 minutes. Carson Cherepak made a very solid saves while Nick Pineo wasn't tested much for the Blizzard.
After struggling to generate any offence in the opening 20 minutes, Dauphin's struggles in the second period offensively continued. Nick Pineo wasn't tested and OCN capitalized on their chance, taking a 2-0 lead with the lone marker of the period. It was scored 5:25 in by Drayden Kurbatoff as the Blizzard held a 2-0 lead heading into the final period.
Dauphin did push in the third period but they couldn't find the back of the net while OCN sealed it with an empty-net goal late in the contest.
Dauphin drops to 3-2 while OCN improves to 3-1-0-1.
The two teams will go at it again on Sunday afternoon at Credit Union Place at 4:00 p.m. The South Ticket office will be open at 12.
King Tips:
For the first time this season, Dauphin failed to score a goal in a game
OCN hasn't given up a goal in their last 120 minutes of regulation play. Nick Pineo earned his second straight shutout through 60 minutes. The Blizzard lost their last game out, but Pineo didn't allow a game in 60 minutes
The Kings power play went cold, failing to score on their four opportunities
Dauphin has lost two of their three Friday games this season
Details

Contributed by

Darnell Duff
After playing 30 games with the Vancouver Canucks last season, Jayce Hawryluk has taken his talents across the pond.
The Roblin native is now playing with Skellefteå AIK of the Swedish Hockey League. In five games, Hawryluk is off to a solid start as he's scored twice.
Prior to the move, Jayce played 98 games in the National Hockey League and he's a former all star with the Brandon Wheat Kings of the Western Hockey League. His longest tenure with one team in the NHL was in the 2018-19 campaign when he played for the Florida Panthers. He also played with the Ottawa Senators for 11 games.
Back in the 2011-12 season, Hawryluk scored 31 times and added 36 assists with the Parkland U18 Rangers.
Details

Contributed by

Darnell Duff
The B.C. Lions are at home to the red hot Winnipeg Blue Bombers tonight. The defending Grey Cup champion Bombers top the CFL at 6-1.
B.C. ranks third in the West Division at 4-3. Lions quarterback Michael Reilly leads the league in passing with 1,870 yards and 10 touchdowns in seven games.
If Winnipeg were to win tonight, it would mark their best start since 2011 when they started the campaign at 7-1. A lot of Friday's focus will be on a member of the Lions as Lucky Whitehead looks to keep his great season going with the Lions.
Whitehead is a former Bomber who was named a CFL Top Performer for the month of September. He signed with BC this past winter on the first day of free agency.
He has four 100-yard receiving games and four TDs through the air, plus a missed field goal return score.
Details

Contributed by

Darnell Duff
The Dauphin Kings are in search of their fourth straight win on Friday night.
For the first time this season, the team plays the most northern club in the league, the OCN Blizzard.
Since dropping their first game of the season, the team has won three straight, all of which came against Neepawa.
OCN; meanwhile, is 2-1-0-1 and are coming off a 1-0 shootout loss to Swan Valley.
Friday's game is the first of eight meetings between the two teams, with Sunday's rematch being at Credit Union Place.
Kaden Bryant and Colby Jaquet lead Dauphin's scoring race with six points each heading into the game and Carson Cherepak is 3-0 with one shutout in net.
There is no broadcast tonight but Darnell Duff will keep you up to date throughout the contest.
Details

Contributed by

Darnell Duff
The McCreary Mavericks varsity girls soccer team is off to the Zone 8 Championships in Dauphin.
Playing in the Turtle River School Division soccer divisionals, the Mavericks earned a 3-1 win against the Ste. Rose Celtics.
Both teams goaltenders played very well, but Cyan Bradford had the edge making several key saves.
Cassandra Boldt, Chelsea Kaiser, and Stacey Dunning scored for McCreary in the win. Ste. Rose goal was scored by Marie lee Dicarlo.
The zone championships are next week.
Details

Contributed by

Darnell Duff
Kaden Bryant got off to a slow start this season with the Kings as the 20-year-old returned to Dauphin for his final junior season.
In the first two games of the season against Neepawa as Dauphin earned a split, the sniper failed to hit the scoresheet.
"I would be lying if I said it wasn't frustrating," said Bryant. "With that said, it's not something I lost sleep about. I just refocused and put my focus on moving ahead."
Motivated and determined to get on the scoresheet during week two of the MJHL season, Bryant certainly did that and ended up racking up a fantastic weekend. Kaden scored his first goal of the season last Friday in what turned out to be a 5-2 win against Neepawa. Then one night later, the Kaden Bryant show had arrived as he took over scoring three times, to record his first hat-trick of the season.
He also had one assist in a 6-3 win as Bryant now is tied with Colby Jaquet for the most points on the team with six. And most importantly, Dauphin secured a perfect weekend winning both of the contests.
"It felt really good to get on the scoresheet. It was a night and day change from our opening weekend," said Bryant. "Going from scoring two goals in two games to 11 in two, that was great to see. I couldn't have had that success without my great teammates, I'm just happy to help."
Kaden played eight games with Dauphin in the 2019-20 season and another two last year in a shortened season, one that Dauphin only played six games.
This year, Kaden has played in all four of the team's contests. And in three of them, he's played in front of a goaltender that he's played with in the past. Carson Cherepak was acquired right prior to Dauphin's season opener against Neepawa and he made his debut with Dauphin one night later, when he made 45 saves in a 1-0 win.
Cherepak is a former two-time goaltender of the year in the Manitoba AAA U18 Hockey League when he was a member of the Winnipeg Wild when he won 30 games combined between the regular season and playoffs in the 2018-19 season. In that same season, Bryant was busy recording a 108 point season with the Wild. After going their separate ways, Cherepak and Bryant have now reunited in Dauphin.
"It was unexpected when I heard he was coming here and when I found it, I was very happy," said Bryant. "He was our rock with the Wild and he's been great here in Dauphin as well. It's great to have him here."
Get to know Bryant:
Q: Who are your favourite professional sports teams? Tampa Bay Lightning, Las Vegas Raiders, Philadelphia 76ers.
Q: What are your favourite hobbies? Basketball for sure. I grew up in a basketball household and it's always been a part of me. I spent much of my free time either playing pickup or shooting on my driveway.
Q: Go to cheat meal? Without a doubt, McDonald's!
Q: If you could go on holiday anywhere, where would it be? Ibiza. I would love to go to Europe as a whole but the energy of Ibiza looks unmatched.
Kaden is also a huge Duke Blue Devils fan. And if you're wondering where is Ibiza, it's a Spanish island in the Mediterranean Sea off the eastern coast of Spain. It is 150 kilometres from the city of Valencia.
Bryant and the rest of the Kings will hit the road on Friday afternoon as they make their first trip to The Pas to play the OCN Blizzard. You can hear Kaden's full interview with Darnell Duff during the Kings Power Play Show after 4:00 p.m. NewsNow on 730CKDM on Friday afternoon!
Details

Contributed by

Darnell Duff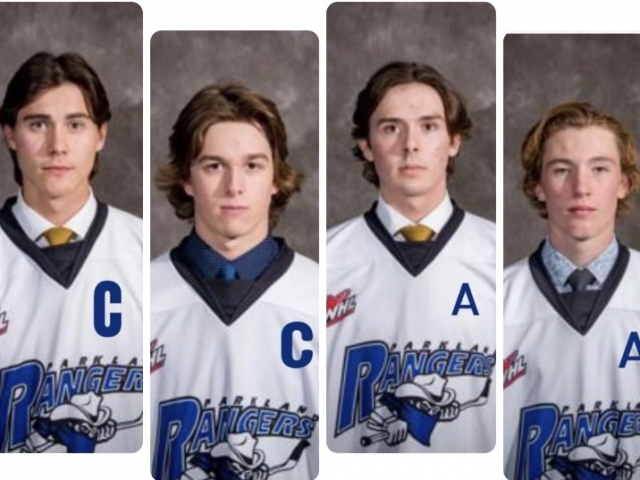 Matthew Munro and Rylan Gibbs will share the role of team captains for the Parkland U18 Rangers this season.
Both are playing their third seasons with the U18 team and will serve as great leaders.
Jayce Legaarden and Marco Bodnarski; meanwhile, will be the teams assistant captains this season.
Parkland is back on home ice this Friday against Southwest.
Details

Contributed by

Darnell Duff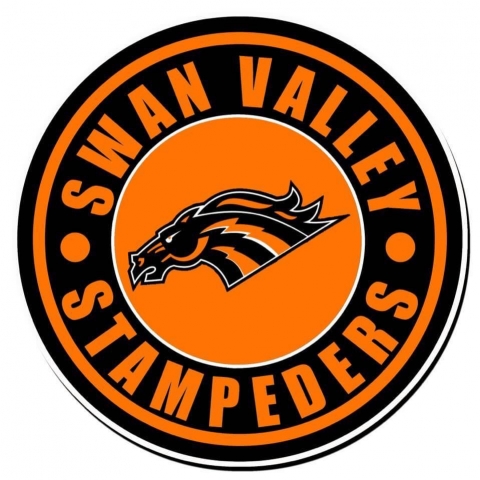 The Swan Valley Stampeders have added some depth to their back end ahead of another week of action.
The team acquired 2003-born defenceman Lare Pahtayken from the Melfort Mustangs of the Saskatchewan Junior Hockey League in exchange for future considerations.
From Onion Lake, Sask., Lare played one game with Melfort this season. Prior to this year, he was with the Tisdale Trojans of the Saskatchewan AAA U18 Hockey League last season, where he had one assist in three games.
Swan Valley plays on Thursday night in Waywayseecappo as the Wolverines host the Stampeders on Truth and Reconciliation Day.
Details

Contributed by

Darnell Duff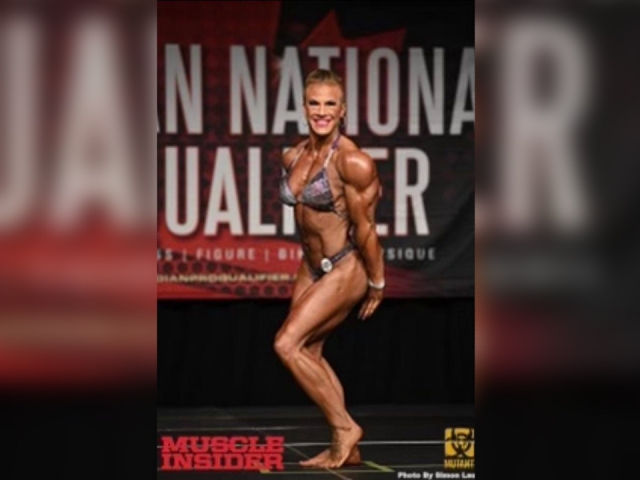 Rachel Sedor's first national championship appearance has come and gone as the Dauphinite competed in the 2021 Canadian National Pro Qualifier earlier this month in Toronto.
The road to the nationals was a long one for Sedor and her hard work has certainly not gone unnoticed. She woke up every day at 5:00 a.m., did cardio for one hour which was followed by her first meal of the day and she also got her daughter all ready for the day ahead.
When she first stepped on the stage, Sedor says it was quite daunting but that feeling didn't stay long.
"All the nerves calmed down, it was amazing," said Sedor. "Seeing that next level calibre of competitors, it was honestly out of this world. I had so much fun."
Sedor competed in four events with her best coming in Physique Class B where she finished in second place. She also finished fourth in Physique Masters and Bodybuilding Heavyweight. In her final of four events, Sedor finished in fifth place in the Bodybuilding Masters event.
It was less than five years ago in 2017 when Sedor broke her hip and now less than that time period later, Sedor was competing and excelling on the national stage.
"I'm so proud with how I did, it was my best package that I've brought to date," ended Sedor. "My trainers were super happy. It was a great day and I'm looking forward to what's next."
What is next for Sedor? Plenty more hard work. Rather than taking some time off, Rachel has committed to staying on the program that she's currently on as she prepares to take part in nationals once again next fall. She has already qualified for nationals next year based on this year's performance.
Details

Contributed by

Darnell Duff
The Swan Valley Stampeders got off to a very slow start to the 2021-22 MJHL season as they lost their first two games against OCN, giving up nine goals in the process.
Three days after their second straight loss to open the season, Myles Mason scored his first goal of the season and it stood up as the game-winner as the Stampeders earned their first two points of the season with a 3-2 win over their northern rivals.
Then three days later, Nick Pineo and Dylan Black stole the show. Pineo was 39-for-39 for the Blizzard while Black stopped all 30 shots he faced as a shootout was needed to decide a winner. Jamie Valentino and Adam Rajsigl scored in the skills competition as the Stampeders won a thrilling 1-0 contest to even their record at 2-2.
Barry Wolff is back as the team's head coach and general manager and he's proud of how the team rebounded after a slow start.
"We definitely didn't play our best the first two games," said Barry Wolff. "We gradually got better in the last two games. As long as we continue to get better every game, we're going to be fine."
Rajsigl leads Swan Valley offensively so far with two goals and two assists while four Stamps' have three points. This year's Stampeders are represented well locally as Jayden Mosiondz, Jackson Betcher, Trey Sauder are all from Swan River. And the team's captain this year is also from the valley as Carter Cockburn is on top of the team's leadership group this year. Cockburn is a former all-star with the Parkland Rangers program and he's scored once this season while adding two assists.
"I think it's awesome when you can have a local captain, the community knows him extremely well," said Wolff. "It's a win for the team having him as captain and it's a win for the entire community having him a captain."
Following their four-game set with OCN, Swan Valley will begin another four-game series this Thursday with their opponent being the Waywayseecappo Wolverines. They opened their season with three straight wins after falling in their last game against Virden. Led by Boston Bird offensively and Liam Tereposky in net, the Wolverines are thought to be contenders in the league this year and Wolff is looking forward to the challenge.
"They're well-coached and they will play with good structure," ended Wolff. "They have a hot goaltender and a strong group package. It's important for us to get off to a good start on Thursday, they're always tough in their building."
Details

Contributed by

Darnell Duff