Latest Sports
The Gilbert Plains Trojans varsity girls volleyball team hit the court for the first time this season.
They're in Warren and despite a three loss day, the team played some solid volleyball.
The team started off by playing Kelvin, which is a AAAA school. Gilbert Plains pushed them to the end, falling 26-24, 24-26, 9-15.
Next up was St. Mary's and the Trojans' came up short, 19-25, 21-25.
"We showed signs of really good volleyball throughout the day," said coach Kelsey Foote.
In their last game of the day, the team lost to Warren, 19-25. 22-25.
They begin their playoffs tomorrow.
Details

Contributed by

Darnell Duff
17-year-old Ty Thorpe got the best of his hometown team tonight.
He pushed the Brandon Wheat Kings to a 5-0 win in their preseason opener, which was also the first installment of the "Manitoba Battle" against the Winnipeg ICE.
After scoring just one goal all of last season in 55 games, Thorpe had a hot stick as he potted two goals and had a team-high six shots.
It was on the power play when Thorpe opened the scoring, 8:09 into the game. Caiden Daley and Vincent Iorio picked up the assists on the goal, which ended up being the game-winner.
Just more than two minutes later at the 10:17 mark, Connor Gutenberg made it 2-0 for Brandon. Vincent Iorio and Caiden Daley both picked up their second assists of the game.
Brandon held a 2-0 lead after 20, and it didn't take them long to extend their lead in the midway frame.
Just 2:08 in, Thorpe netted his second goal of the game off a scramble in front to make it 3-0. Iorio continued his assist-filled night with another, while Gutenberg earned the second assist.
At the 16:51 mark, Nolan Ritchie put Brandon up 4-0. The Canad Inns Instraquad game hero, Cole Reinhardt, picked up the primary assist. Neithan Salame got the second assist.
After getting outshot 18-6 in the first, Winnipeg turned things around, at least on the shot clock, in the second. They outshot Brandon 13-9, but they couldn't beat Ethan Kruger, who played the first 40 minutes in net.
Jonny Hooker scored Brandon's fifth and final goal, 7:31 into the final frame.
Despite a 16-shot performance in the third, Winnipeg couldn't net a puck past Connor Ungar, who replaced Kruger for the third.
Kruger ended up making 19 saves in 40 minutes, while Ungar stopped all 16 shots he saw in the final frame.
For Winnipeg, Will Gurski allowed four goals on 27 shots in the first two periods.
Recently-recalled Daniel Hauser came in to play the third, and he turned away six of the seven shots he faced.
Winnipeg edged Brandon in the faceoff circle, winning 33-of-62 draws.
The two teams return to the ice tomorrow night. The home-and-home heads to Stride Place in Portage La Prairie, Manitoba.
Details

Contributed by

Darnell Duff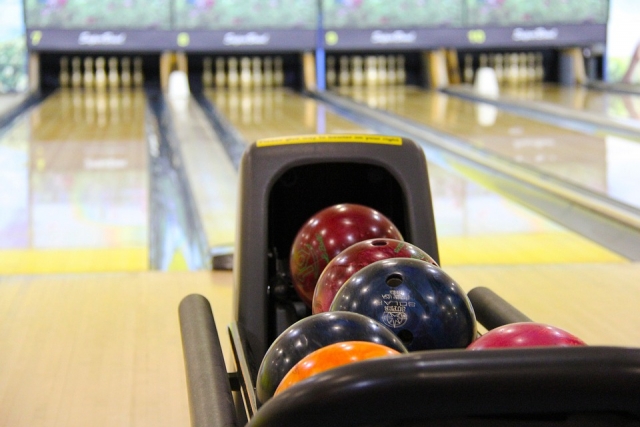 The Golden Age 10 pin bowling league is set to start on Thursday, September 19 at 1:00 p.m. at Parkway Lanes.
Prior to that, you can get some practice in. The league is having a warm-up session on September 12 at 1:00 p.m.
To play in the league, you must be at least 55-years-old.
Details

Contributed by

Darnell Duff
When Ryan Betteswoth announced he wouldn't be returning for his second season as an assistant coach for the Swan Valley Stampeders, the team was in search of a replacement.
After an extensive search, the new man coming to the valley was Suneil Karod. He was named the team's associate general manager and associate coach. That mean's this year's Stampeders team will feature an entirely new coaching staff. Geoff Grimwood was brought in as head coach and general manager after Barry Wolff moved to coach the Merritt Centennials.
A native of Victoria, B.C., Suneil moved to Swan Valley last week.
"It's been a good time so far. I got in Monday morning at 7:00 a.m. and I was on the ice at 9:00 for the Stamps' kids camp," said Karod. "It's been pretty much non-stop since I've arrived. I haven't really been able to check out the town yet, but everyone here has been super welcoming. I'm already feeling right at home."
Suneil comes to Swan River with a rich coaching history. For the past three years, he was the head coach and general manager for the Victoria Cougars, of the Vancouver Island Junior Hockey League. In all, he was with that team for 10 years. During that time, he won five league titles and seven regular-season titles.
Karod also helped the Chilliwack Chiefs win the National Jr. A Championship, when he was hired prior to them hosting the nationals. Suneil holds two bachelor degrees from Vancouver Island University and the University of Victoria.
As Swan Valley embarks on another regular season, they'll look to keep things going after last year. They advanced to the league final, where they fell just short in seven games. With Grimwood's resume and Karod's resume, Suneil is looking forward to the season.
"Just doing my research on the team last year and following it. With all of the guys they had, they've definitely left some high expectations for us now," said Karod. "I don't know if we're at the same level as the team was last year, but our goal is to get there. Our goal is to win and move on hockey players and we have a plan in place to make that happen."
"With my culture of winning and being around that environment, I think that will help. Geoff has also won in the past which helps us even more," he continued.
Suneil and the Stamps' are off to a solid start in their preseason. They're 3-1. They'll wrap things up with a home-and-home against the OCN Blizzard next week. Swan Valley will open up their regular season with the all Parkland battle. The Stamps' welcome the Kings' to town on September 20. The teams complete the home-and-home the very next night at Credit Union Place for the Dauphin Clinic Pharmacy Home Opener.
With six regular-season meetings awaiting the two clubs and less than two hours separating both communities, Suneil can't wait for the battles to begin.
"Every team I've been with, there's been a rivalry and I'm looking forward to that continuing. Even in that rookie game, things got heated pretty quickly," said Karod. "The fans get into it as well, it's tremendous. I just don't think these teams like each other and that's good, the games are going to be intense."
"Games against Dauphin are definitely ones we're circling on our calendar," he concluded.
Dauphin and Swan Valley meet on the following days. September 20 in Swan Valley. September 21 in Dauphin. September 30 @ Showcase. October 30 In Swan Valley. January 25 in Dauphin. January 29 in Swan Valley.
We know Suneil has had a ton of success on the ice, but what does he enjoy doing off the ice? Let's find out.
"Better Know Suneil".
What are some of your hobbies?: I love all winter sports. I'm hoping to pick some up because it's only snowed twice in Victoria the last three years I was there. I'm also a big history buff, so I spend a lot of time reading books and watching documentaries.
What's the farthest east you've lived? Swan Valley. It's a big cultural change for sure.
Something you want to do, other than coaching? I'm really excited to see the entire province and even the areas near Swan River. I want to get to know Manitoba as well as I can during my time here.
Details

Contributed by

Darnell Duff
The Dauphin Kings had plenty of chances, but they couldn't find the back of the net often enough in a 5-2 loss to Melville.
In the team's third preseason game, Dauphin iced a much more veteran squad.
Despite jumping out to a 10-3 lead on the shot clock, Melville struck first. Off a great team play, Luke Nkwama scored 5:35 in on the power play.
Luke Spadafora made it 2-0 before the first 20 was over.
It took the Millionaires' just more than a minute to make it 3-0 in the second when Dylan Abbamont potted a puck past Ethan Slobodzian. 10 minutes later, Jaden Hewes made it 4-0.
At the 18:23 mark, Carter Eha would trim the deficit to 4-1 after 40. 4:43 into the third, Shon Olivier-Roy brought Dauphin within two.
That ended up being as close as Dauphin would get. The Mills' scored one more third-period goal to win 5-2.
Dauphin went 0/5 on the power play and 3/5 on the penalty kill.
They're back on the road against Neepawa tomorrow. On September 20, Darnell Duff will broadcast the regular season opener in Swan Valley.
Details

Contributed by

Darnell Duff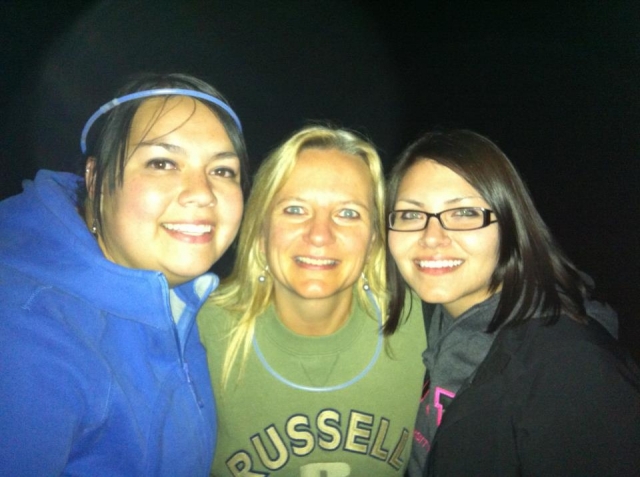 If you've ever wanted to play golf in the dark, tomorrow night is your chance and it's going to be for a great cause.
The McCreary Golf & Country Club will host their annual Wendy Borne Memorial night light tournament.
It's just $30 and the event is open to players of any age and skill levels.
"Golfing in the dark is a really unique experience," said Nancy Buchanan, McCreary Recreation Director. "It's a lot of fun and it's something that you don't get to do every day."
Golfing will begin tomorrow at roughly 9:00 p.m. Every single golfer will receive a prize regardless of your score.
If you want to enter by yourself or as a team, give Nancy a call at 835-2673.
Details

Contributed by

Darnell Duff
The town of Russell, Manitoba is by no means a big place, but the hockey players coming out of the community are well on their way to doing some big things. Among those that are well on their way is Ryder Thompson.
The 15-year-old spent a good part of last month in Portland. After getting drafted in the fifth round, 105th overall by the Winterhawks, Thompson took part in his first rookie camp with the team.
It didn't take long for Thompson to impress the entire organization. Thompson jumped right into things with the big boys. After a solid rookie camp that took place on August 20, the Russell native took part in main camp from August 21-24.
"My mentality was to just go there and make a good impression and everything," Thompson said. "It really was a great experience. It was definitely a learning experience. Now if I get called up or even next season, I'll know the pace and everything. I'll also be able to prepare better because I know exactly what I'll be going into."
After main camp which included the Neely Cup ended up August 24, Ryder was rewarded for his solid performance through the first days. He signed his first WHL Standard Player Contract. He joined Kyle Chyzowski as the two players that got contracts from camp.
"It was awesome. I didn't expect it so that made it even more special," commented Thompson. "It really means a lot me and it's a moment I won't forget."
That wasn't the end of the memorable week for Ryder, though. He was asked to stay and practice with the team and play in their exhibition tournament. Ryder accepted and the good times kept on rolling.
The preseason tournament was August 30-September 1 in Everett. The team played in three games and Ryder suited up in two. In a tight 3-2 loss to Tri-City, Ryder was a +1. In their 4-3 shootout loss against Vancouver, Ryder was again a +1
"I didn't really know what to expect with the speed and everything," he added. "Everyone was so fast and skilled, so it was a challenge. With that said, I think I did a good job and I gave it my all."
"I thought I played a strong defensive game," said Thompson. "I also chipped in offensively whenever I could. I tried not overdoing things and it worked out well."
Ryder is now back in the Parkland after he was reassigned. He's set to join the Rink Hockey Academy Elite 15 team this season. Playing for the bantam prep team last year, Ryder had 23 points in 29 regular season games. He also put up one assist in three playoff games.
As he gets set to embark on another academy season, Thompson is looking for even more improved success.
"I'm definitely looking forward to the season. Getting on the ice every day and seeing all my friends," said Thompson. "I have to take things super seriously and not take any days off."
"It's always nice to see your name on the scoresheet, so I'm hoping I can help the team offensively, but that's not my main focus right now," he added.
Ryder is eligible to return to Portland this season if they wish to call him up. If that doesn't happen, he's poised to make next year's team.
"When I went into camp, I was just looking to make an impression and that sort of thing," he concluded. "Now that I'm signed and everything, I want to show them that I belong to be there full-time. If it doesn't happen this year, that's my goal next year."
Ryder also helped the bantam Rangers win a bronze medal at the provincials in the 2017-18 season.
Details

Contributed by

Darnell Duff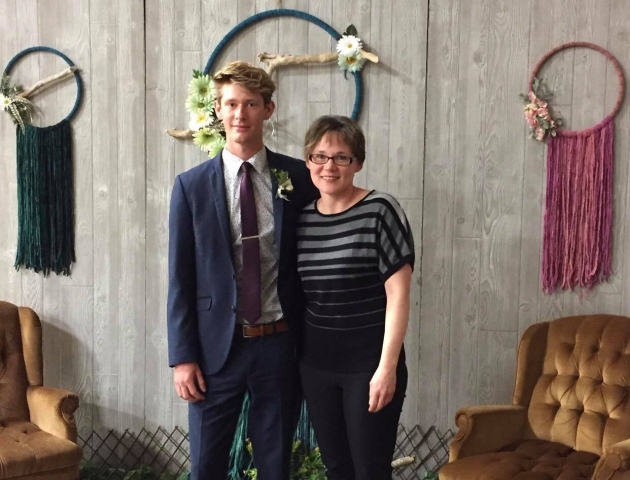 Preparations for the 2019-20 season are well underway for the Parkland Rangers. They open up their preseason on Friday, but now they're looking for your help.
The team is looking for billets for the upcoming season. Parkland currently has players that require a place to stay during the season. These players are coming from across the province to play for the home town Rangers.
"You'll have to make sure the player has healthy food to eat. They know how to cook, you'll just need to supply the food and you can cook for them if you would like," said Tanya Chrisp, Billet Coordinator.
You will receive a monthly payment for housing a player.
As a past and current billet, Tanya says this is a great opportunity for you.
"The kids are absolutely wonderful. It's great bringing them into the family because they become a part of it," continued Chrisp. "It's so great to be around them. It's a great experience."
If you're interested and you want more information, give Tanya a call at 572-5411.
Details

Contributed by

Darnell Duff
The push to the 2019-20 preseason continues for the Brandon Wheat Kings. After wrapping up their camp over the weekend with the Canad Inns Intrasquad game, the team will play the Winnipeg ICE in a home-and-home this weekend.
Leading up to that game, the team will take part in several off-ice activities throughout the week, and they'll spend plenty of time on the ice as well.
After Cole Reinhardt scored three times in the intrasquad game, the organization trimmed its roster to 32.
Of the 32 still in Brandon, there is a ton of experience. Jiri Patera, Connor Ungar, and Ethan Kruger combined to play 74 games in net last year for Brandon. Patera, of course, saw the bulk of that with 48 games played.
Defensively, Zach Wytinck is back for his final season, and he will be relied upon to play in the most important situations. Last year, he played in 65 games. In all, seven of the nine defencemen still with the team played in Brandon last year, combining for 331 games played.
When it comes to the forwards, Luka Burzan played 68 games last year, and he's back. Caiden Daley, who also played a team-high 68 games, returns as well.
In all, 13 forwards combined to play 611 games last season with Brandon.
When it comes to Burzan, Brandon will be looking for much of the same this season. He had 78 points (40G) in 68 games last year. That was second to only Stelio Mattheos, who had 96.
Besides Burzan's and Reinhardt's success during the annual game, a few other household names got on the scoreboard.
Caiden Daley, who scored nine goals last year, scored once. Connor Gutenberg had 16 goals last season, and he had one tally during the intrasquad game.
That means that not only were the young stars shining, but the veterans were chipping in as well, and that's something head coach Dave Lowry is thrilled about.
"I thought the game was really competitive," said Lowry. "The young kids played with a lot of poise and confidence. You also love to see the veteran guys putting the puck in the net. Something that really stood out was how hard everyone worked."
After four preseason games, Brandon begins their regular season on September 20 on home ice against the Winnipeg ICE. The two teams complete their "Manitoba Battle" home-and-home the next night in Winnipeg.
Brandon missed last year's playoffs by two points. They went 2-7-1 in their final 10 games to fall just short. That's a feeling Burzan doesn't want to feel again.
"It was really disappointing last year missing the playoffs," said Burzan. "We want to come in this year and be one of the best teams in the league; that's our goal."
Chad Nychuk is among the 32 still in Brandon. He should be a big part of the Wheat Kings back end this year.
After a 13-point campaign last year, the Rossburn native is ready to get back at it.
"I've just been trying to keep it simple, and I'm working hard on my game," Nychuk added. "I'm helping the young guys out, and I'm looking forward to getting started."
Nychuk also echoed Burzan when it came to being a top team.
"We're focused on playoffs. It starts right now," he concluded. "We have a new coach and he's going to expect nothing but the best, so it's time to work hard."
Details

Contributed by

Darnell Duff
The Parkland U18 Rangers will begin their preseason schedule on Friday. They'll make the short trip to Yorkton to play the Maulers, as they do every season.
Arnie Caplan will return for his second season as the team's head coach. Joining Caplan on the bench is a guy who played three seasons with the Dauphin Clippers and he helped the team make the league final once.
Dylan Storey will be joining the Rangers organization after coaching the Roblin high school team last year. Dylan played with the Clippers from 2011-14. In his second year (2012-13), the team made it to game three of the league final against Crocus Plains, where they came up just short.
"It's pretty exciting. It's going to be a lot different than it was coaching Roblin," said Storey. "I'm excited to see some of the really good young hockey players in the Parkland and around the province. It's going to be a great season."
Parkland has already held several practices. For the players that are still on the team and will remain on the team, it's all about them.
"I would define myself as a players coach, I want what's best for them," he continued. "My goal is to win every single game that we play, but I really want to help develop these kids. I want to not only make them better hockey players but better people as well."
The team this year features players like Brayden Kohlman, Rylan Gibbs, Drake Pahl, and Keaton Ziprick, just to name a few.
"I'm actually very impressed with things so far. There is a lot of these kids coming up from the bantam program and Tom White is doing a great job getting the kids ready for the next level," said Storey. "We're going to be a really young team but I think we'll be just fine."
After Friday's tilt in Yorkton, Parkland will play host to Yorkton on Saturday night at Credit Union Place. Although these two games are just preseason affairs, they don't mean any less to Storey.
"I would love to beat Yorkton. It's that rivalry with Saskatchewan, we all would love to take them down," he continued.
No stranger to Credit Union Place, Dylan will make his regular-season coaching debut on home ice on September 27. That's when the Winnipeg Thrashers are in town. The lights will be bright, but they won't be bright enough to distract Dylan from doing his thing.
"I feel comfortable behind the bench. I'm not really nervous, I'm just really excited," he concluded. "I'm passionate about coaching, I really enjoy doing it and I can't wait to get things going here."
Details

Contributed by

Darnell Duff
The Dauphin Kings scored twice, but it wasn't enough to pick up their second preseason win of the season tonight.
Swan Valley opened up a 3-1 lead in the third and they held on to win, 3-2 at the Centennial.
Tommy Cardinal, who was recently picked up by Swan Valley, put them up just over seven minutes into the contest.
At the 11:35 mark, Dauphin tied it. Avery Smith scored his first of the preseason with Jaxon Heeney earning the assist.
The rest of Swan Valley's offence was owned by Trevor Schroeder. He scored once in the second and once in the third, and his second goal was the game-winner.
Mitchell Joss would score with 10 seconds left, but it was too little too late for Dauphin.
The Kings' will be back on the ice on Thursday. Melville is in town for preseason game number three.
Details

Contributed by

Darnell Duff