Latest Sports
Making his debut with the Dauphin Kings on Saturday, Carson Cherepak stole the show and made his debut an extremely memorable one.
The Winnipeg-born netminder who was acquired by Dauphin just days ago, made 45 saves to shutout Neepawa as Dauphin won their first game of the season, 1-0.
Cherepak's best period was in the second when he turned away 21 shots. Carson won back-to-back goaltender of the year awards in the Manitoba AAA U18 Hockey League from 2018-2020.
Scoring Dauphin's lone goal of the game was Luke Morris, just 7:40 in. Three Parklanders suited up for Dauphin in the game as Garrett Hrechka, Jayden Jubenvill, and Hayden Lacquette all played their first games of the season.
With the win, Dauphin evens their record at 1-1 while Neepawa fell to 1-1.
Game notes:
Carson Cherepak is now 6-5-2 in his junior career. His first 12 games were played with the Sherwood Park Crusaders of the Alberta Junior Hockey League
Dauphin has scored twice this season, Luke Morris has scored both goals
Dauphin tied up the season series with Neepawa. The two teams will play another home-and-home next weekend with Friday's game being in Dauphin
Details

Contributed by

Darnell Duff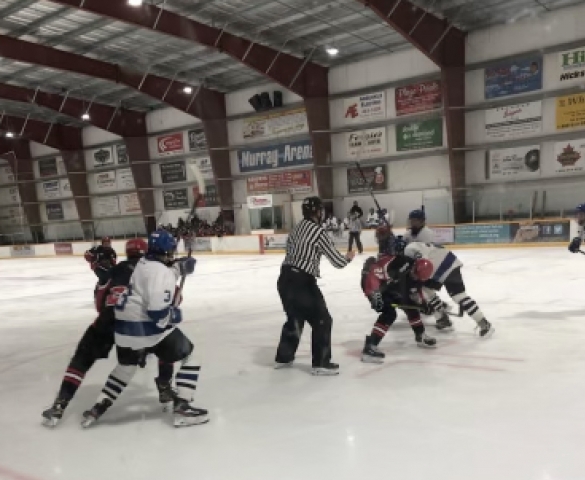 Kyler Swanton was an affiliate player with the Dauphin Kings on Friday and by Saturday, he was winning his start with the Parkland U18 Rangers.
Playing against the Interlake Lightning in preseason action, Swanton played great in a 4-1 win in Souris.
For the second straight game, Jayce Legaarden scored twice while Bo Eisner and Cohen Smigelsky both scored singles for Parkland.
The win gave the Rangers a 1-1 weekend record. They begin their regular season next Friday in Yellowhead. On Saturday, they welcome the Chiefs for their home opener.
Details

Contributed by

Darnell Duff
For the first time since November 1, 2020, the Dauphin Kings will play a regular season home game .
Entering Saturday's game at 0-1, the team wraps up a weekend home-and-home with the Neepawa Titans, one day after falling 3-1 at the Yellowhead Centre.
Dauphin struggled to generate enough offensive chances on Friday and when they were able to get the puck towards the net, Gavin Renwick was up to the task.
Luke Morris scored Dauphin's lone goal on Friday night while Keaton Woolsey was solid in net despite picking up the loss. He made 22 saves in his MJHL debut.
Saturday's game is the second of eight meetings between the two clubs and the second of four straight.
A new face is set to join the organization in the coming days as Dauphin acquired Carson Cherepak. The former Winnipeg Wild netminder was the goaltender of the year with the Wild of the Manitoba AAA U18 Hockey League in the 2018-19 season and the 2019-20 season.
With the Sherwood Park Crusaders of the Alberta Junior Hockey League last year, he sported a .910 save percentage across 12 games. Following tonight's game, Dauphin is back on home ice next Friday.
Details

Contributed by

Darnell Duff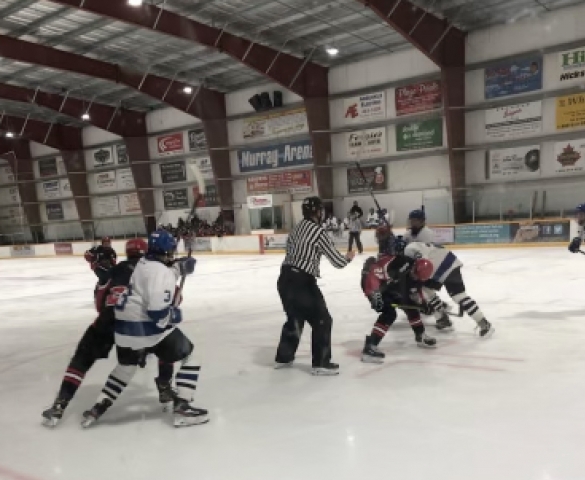 Jayce Legaarden led the Parkland Rangers on Friday night as they kicked off their preseason in Souris.
Playing against Southwest, Jayce scored twice in a 5-3 defeat.
Also scoring for Parkland was Cash Clarkson.
Details

Contributed by

Darnell Duff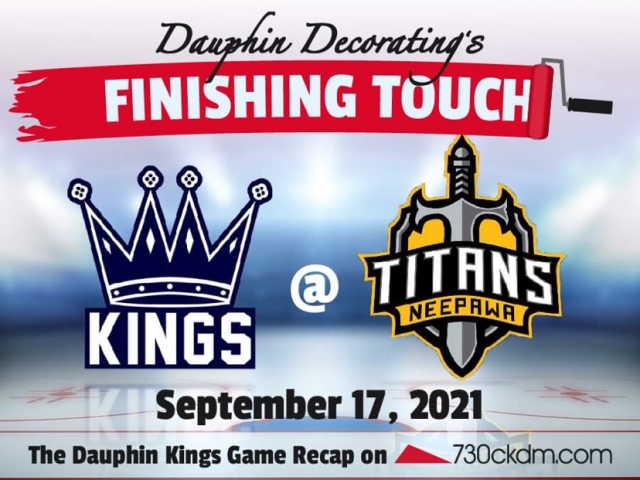 The Dauphin Kings struggled to create enough offensive chances on Friday night and as a result, they fell short in their first game of the season.
A two-goal second period fuelled Neepawa as they won their home opener, 3-1.
A Parker Korman goal had Neepawa up 1-0 after 20 minutes. But a great shot from Luke Morris saw Dauphin tie the game early in the second period.
Neepawa would take over offensively from that point as Rylan Gudnason gave Neepawa a 2-1 lead before Ste. Rose's Jaegar Lapointe put on a show.
The 20-year-old beat a King defender to get on a breakaway and went to the backhand to nicely tuck a shot past Keaton Woolsey. Neepawa led 3-1 after 20.
No goals were scored in the third despite a strong push from Dauphin. Neepawa improves to 1-0 while Dauphin is the opposite at 0-1.
The two teams return to Credit Union Place on Saturday to wrap up a weekend home-and-home. You can hear the game on 730CKDM with Darnell Duff beginning at 7:15 with the pregame show.
King notes:
Morris' goal was his first as a King.
Keaton Woolsey was solid in net, despite giving up three goals. He made 21 saves.


Dauphin didn't have a man advantage in the game while they went 4-for-5 on the penalty kill.
Nicholas Fredrick also picked up his first assist as a King
Friday's game was the first of eight meetings this season between the two teams. Neepawa leads the series 1-0.
Details

Contributed by

Darnell Duff
It's been 320 days since the Dauphin Kings last played a regular season game and that total won't reach 321 before they hit the ice again. Dauphin opens the 2021-22 season on Friday night against the Neepawa Titans at the Yellowhead Centre.
It's the first of 54 games for the team and the first of 26 road games. Ahead of the game, Dauphin announced their leaders for the upcoming season as Parker Malchuk will serve as the team's captain. Cordell Coleman, Colby Jaquet, and Kaden Bryant will be the team's assistant captains.
Kings:
10 players return from last year's team, which only played six games before the season was cancelled. The returning players are Matthias Smith, Parker Malchuk, Colby Jaquet, Owen Wareham, Kaden Bryant, Cordell Coleman, Ben Hackl, Jayden Harris, Garrett Hrechka, and Braedon Lacomy.
This year's team also features some Parkland flavour. On top of Hrechka of Dauphin returning, Jayden Jubenvill of Gilbert Plains is on the opening day roster as is Hayden Lacquette of Dauphin. All three Dauphinites are graduates of the Parkland Rangers program.
15 of the players on the current roster -- which will still get cut down -- are rookies to the MJHL the remaining 11 have played MJHL games in the past. Doug Hedley returns as head coach and general manager and he says opening day is always a special day, especially after last season.
"It's a long time coming. It was a real tough situation with the past year and a half, so many players lost out on their development," said Hedley. "The players are excited. We have a little bit of a younger team but we have a lot of speed and we fully expect to be highly competitive."
Titans:
Change. That's the word being used when referring to the culture in Neepawa. On paper, Neepawa will enter the game with more experience as 14 of their players have played junior games in the past while 12 are rookies. One of the team's main returning players is Jaegar Lapointe who is ready for his second full season with Neepawa while Brayden Kohlman of McCreary has also cracked the opening day roster.
Austin Clyne, Rylan Gudnason, Cameron Trimble, Mitch Thiessen, Jonah Regier, Cody Gudnason, Brayden Michalchuk, and Will Highet return to Neepawa this year.
In a preseason conversation with the league, Ken Pearson said fans should be excited about many players on this team, including Emerik Demers. From St-Pierre, Quebec, Demers has been impressive so far between the pipes and could be relied upon heavily this season.
Game notes:
Friday's game is the first of four straight between the two teams. On Saturday, they will meet at Credit Union Place in Dauphin.
Dauphin went 1-1-0-1 in the preseason while Neepawa went 2-2.
Dauphin is 9-7-1-1 in the last five years against Neepawa but are 4-5 when playing in Neepawa during that same period.
Friday's game is the first of eight between the two clubs this season. They will play four times in the next two weekends. The two teams will now play eachother until February 21.
Ahead of the game, Hedley is expecting a tough test from the newly named Titans.
"One of Ken's main goals since taking over has been to turn the program around," ended Hedley. "It's going to be a good four-game stint to start the season, we're looking forward to it."
Broadcast information:
You can hear Friday's game with Darnell Duff right here on 730CKDM beginning at 7:15 with the Parkland Source for Sports pregame show.
Details

Contributed by

Darnell Duff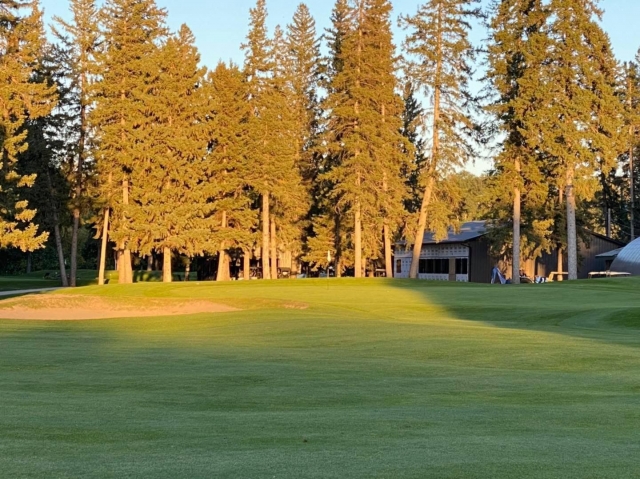 730CKDM is extremely excited to be a major sponsor for the Members Windup at the Gilbert Plains Country Club which goes down this Sunday, September 19.
The event that's open to members of all skill levels will begin with a shotgun start at 10:00 a.m. It's only $50 for men and ladies while juniors can play in the event for just $25. That includes your round, a meal, and a chance at some cash prizes.
Scott McCallum says the course is still in great condition and this is always one of the most enjoyable tournaments of the year.
"We can't believe it, I don't know if we've had this green of a September since I've been here," said McCallum. "The growing season is still happening, we're in tremendous shape."
Registration for the event is still open by calling the pro shop at 548-3030.
Details

Contributed by

Darnell Duff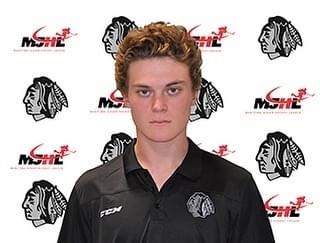 Jaegar Lapointe's foursome shot a 5-under 67 earlier this week at the Neepawa Golf & Country Club. With the MJHL season now just one day away, the Neepawa Titans have been very busy on the ice this week preparing for their home opener against the Kings on Friday, but they decided to hit the links for a day full of bonding.
Lapointe says the day was tremendous and it brought the team together which is extremely important. With that now in the past, all focus turns back to hockey as Neepawa looks to flip the script from the past few years.
If you combine the past three seasons, Neepawa has won just 24 games. Those games; however, were under the nickname 'Natives' but that is no longer as they changed their nickname ahead of the new season and with that name change, Lapointe believes big things are on the way. All set for his second full season with Neepawa, Lapointe is ready to get things going against the team he grew up watching in Dauphin.
"I believe we're looking pretty solid heading into the year," said Lapointe. "We're playing with a lot more speed and things are seeming to click at practice. It's safe to say that I speak for the entire team when I say Friday will be an exciting day."
On Saturday, Lapointe and the rest of the team will return to Dauphin to wrap up a weekend home-and-home with the Kings and Lapointe knows all the ins and outs of Credit Union Place. Jaegar played three seasons with the U18 Rangers and they play their home games in Dauphin. In his final season as a Ranger in the 2018-19 campaign, Lapointe averaged a point-per-game, scoring 22 times and adding up 43 points in 43 games.
"Being close to home and growing up watching them, it's always enjoyable returning to Dauphin," said Lapointe. "It's a great facility and I've had some success playing there so hoping to keep that up this season with Neepawa."
Now 20-years-old, Lapointe will be front and centre in big spots this year. In three preseason games, Lapointe scored three goals and added two assists. His three goals came in the team's preseason finale, a 7-2 win against Portage. A proven scorer with great hands, Lapointe is putting pressure on himself this year to succeed offensively and be the sparkplug to the team's offence.
"It's all about playing with more confidence, I know the speed of this league being in it for a couple of years," ended Lapointe. "It's always in the back of my mind to put the puck in the back of the net, I mean who doesn't like to score."
Darnell Duff will chat with Jaegar during the second intermission of Friday's broadcast. You can hear the game right here on 730CKDM with the pregame show set for 7:15.
Details

Contributed by

Darnell Duff
This weekend is set to be a very busy and very exciting one at the Dauphin Lake Golf Club.
First, the Home Hardware two-man classic begins on Friday. The start time for the event is at 2:30 with all qualifying rounds being played at that time.
Following Friday's qualifying round, the matches will begin on Saturday morning. Each team is guaranteed four rounds.
Details

Contributed by

Darnell Duff
Dauphin Kings fans had their first opportunity to watch Jeriah Shantz in-game action during the JoFo Cup earlier this month and they certainly weren't disappointed.
Jeriah scored two goals in the game as he led Team White to a 4-2 win. And now just less than two weeks later, Shantz is finding himself enjoying Dauphin more and more as the days pass on.
He says getting the chance to join a new organization, make some new friends, and live in a beautiful city has been wonderful.
"It's been great so far, everyone has welcomed me with open arms," said Shantz. "We've had some great practices and my billets are tremendous. I'm looking forward to what's next as a member of the Kings."
The Kings will practice on Wednesday and Thursday ahead of Friday when they open their 2021-22 season against the Neepawa Titans at the Yellowhead Centre. While Jeriah has played in preseason games in the past, including with the Kings, Friday's game will be his first regular-season contest.
Shantz says he's looking forward to representing the crest as Dauphin looks to get off on the right foot.
"I think it's safe to say that everyone is really pumped up," said Shantz. "Everyone has been waiting a long time to play in a meaningful game so there is a lot of excitement and we're doing everything we can here at practice to make sure we're ready for this weekend."
After Friday, Dauphin will return to Credit Union Place on Saturday as they play their first home game since November 1, 2020, a stretch of 321 days.
Get to know Jeriah:
Where do you come from? Hawkesville, Ontario. It's a small town just about 45-60 minutes away from Toronto.
What are your hobbies during the summer? Hockey is huge to me. Really anytime I can get on the ice, I'll be out there. I also love playing ball hockey and roller hockey with my friends.
Many hockey players like to golf, do you? I enjoy golf but I'm not very good. I just like being outside with my friends, it's always a great time.
Who are your favourite professional teams in the CFL, NFL, NHL, and MLB? Toronto Argonauts, San Francisco 49ers, Tampa Bay Lightning, and Toronto Blue Jays.
As we continue to look ahead to Friday, Jeriah hopes to become a player that can average a point-per-game. Although he understands that may not be the case right now, he's looking forward to doing whatever it takes to help the team win and in turn, help himself succeed.
Following his two-goal performance in the JoFo Cup, Jeriah added another goal in his first MJHL preseason game, a 3-1 win against Swan Valley back on September 7.
"Everyone wants to put up points, but it's not always about that," said Shantz. "I also take my defensive game very seriously, play in my own end is just as important. I don't like being on the ice for goals against."
You can hear the full interview with Jeriah during the Kings Power Play Show which starts at 4:08 on Friday afternoon.
Details

Contributed by

Darnell Duff
The Swan Valley Stampeders had a chance to take a little bit of a breath on Saturday as they hosted their annual golf tournament at the Swan River Golf and Country Club.
Before the tournament, this year's preseason was a very busy one for the club as they played six games in seven days with their final four games coming in as many days. After dropping to 1-3 following a 6-2 loss against OCN on September 8, the team finished their preseason with two straight wins to end at 3-3.
In their final tuneup game against Waywayseecappo, Swan River's Jamie Valentino scored once in a 4-1 win. The Stampeders averaged three goals per game while they gave up 20 across the six contests.
Barry Wolff returns as head coach and general manager this season and he says playing six games was a positive for the team as it allowed the rookies to get plenty of ice time while allowing the club's returning players a chance to get a good amount of reps in after last year's shortened season.
"We got what we wanted out of it. It also allowed us to put players in different situations," said Wolff. "We also had a chance to identity for the future which is always a positive."
The Stampeders kick off their 2021-22 season on Friday night as they welcome the OCN Blizzard to the Centennial Arena. This year's roster has been trimmed down to 24 with a few days until puck drop, which includes Dylan Black who was on last year's team while Carter Cockburn looks to enjoy his biggest season as a Stampeder yet playing for his home team.
Jackson Betcher and Trey Sauder, both of Swan River also saw extensive action in the preseason. Sauder is looking to make the team after playing with the Parkland U18 Rangers last season while Betcher will be one of the team's top defenders.
A question for the organization is where will Steven Arp end up. He started his season by putting up eight points in the U18 Rangers intrasquad game and he scored twice in three preseason tilts with Swan Valley. Now, the Swan River native is in Medicine Hat as the Tigers of the Western Hockey League open up their training camp.
At this point, there are three options where he could end up this season. One being with the U18 Rangers, the other would see him suit up for his hometown MJHL team, and the other option is staying with the Tigers.
At this point, it's too early to tell where he may end up but wherever it is, Barry Wolff knows big things are on the way for the young man from Swan River.
"There's no question that he has a bright future, he's a big strong kid," ended Wolff. "He can skate and he can shoot. We're excited to see how his career pans out, whether that's with us or in Medicine Hat. We're right behind him and we'll be cheering him on the entire time."
Details

Contributed by

Darnell Duff