Latest Sports
The Parkland U18 Rangers had a tremendous start on Saturday afternoon; however, it was the Winnipeg Wild who had a better finish.
Following a win against Winnipeg on Friday, the Wild scored five straight goals to town Parkland, 5-4 on Saturday.
Will Munro had two goals while Dru Mushumanski and Rylan Gibbs each had one as Parkland jumped out to a 4-0 lead less than three minutes into the second.
Kai Elkie bounced back for the Wild scoring two and the team scored three more as they are heading back home with a weekend split.
Parkland remains one point behind fourth place and four points behind third place.
Details

Contributed by

Darnell Duff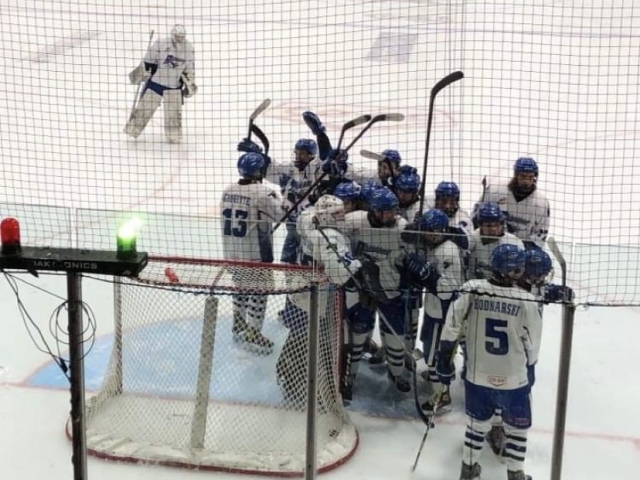 The Parkland U18 Rangers earned their biggest win of the season on Friday night.
Opening up a two-game home series with the 19 win Winnipeg Wild, Parkland skated off with a 5-2 win. It was Parkland's fifth straight win and they are now just one point behind fourth place.
Hayden Seib, Dru Mushumanski, Bo Eisner, Kyan Grouette and Rylan Gibbs scored for Parkland in the game. Parkland went a perfect 3-for-3 on the penalty kill.
Details

Contributed by

Darnell Duff
Hayden Lacquette scored the only goal of the game on Friday night as the Dauphin Kings snapped their two-game losing streak.
On a night where the team recorded 40 shots, Lacquette found the back of the net just 5:18 into the game and it stood up as the game winner for Dauphin as they improved to 21-6 on the season.
In the third period, Dauphin completely locked it down defensively as they allowed Winnipeg to only record two shots and they only had 14 all game.
Brayden Dube had the lone assist on Lacquette's goal, which was his second of the season.
Paired with a Waywayseecappo loss, Dauphin now has a six-point cushion atop the West Division and they will wrap up their home-and-home with the Blues on Saturday night at Credit Union Place.
King Tips:
Cherepak recorded his third shutout of the season
Lacquette's goal was his first game-winner of the season
Dauphin was perfect on the penalty kill in the game, going 1-for-1
Dauphin is now 11-3 on the road this season
They lead their season series with Winnipeg, 2-0
Details

Contributed by

Darnell Duff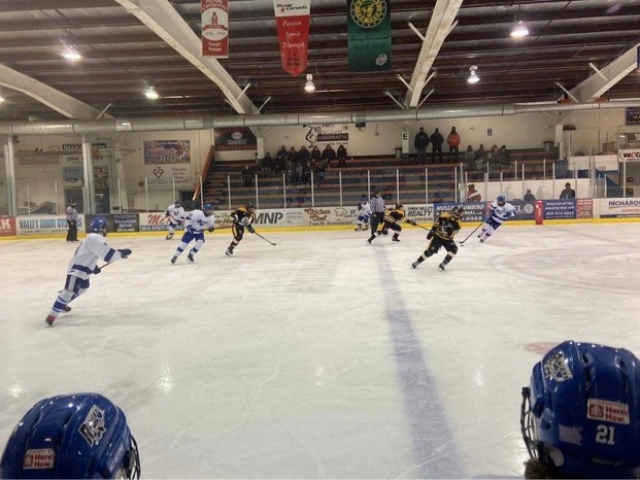 The Parkland U15 Rangers have hit double digit wins.
The team hung on to beat the Interlake Lightning on Friday night, 4-3.
Hayden Shtykalo had two goals for Parkland while Tavan Boychuk and Luke Myhre also scored a single each for the Rangers. They're in Brandon to play the Wheat Kings on Sunday, Brandon is 18-0.
Details

Contributed by

Darnell Duff
The final game of the 2021 CFL season goes down in two days and it's the biggest game as the Winnipeg Blue Bombers go for their second straight league championship after winning the title in 2019.
The Bombers haven't won back-to-back titles since 1961 and 1962 but this year's team gets that chance. And it's a chance that Nic Demski and the team are ready for.
"I'd be lying to you if I said it wasn't in the back of my mind," said Demski. "That would be a crazy accomplishment but I don't want to get too ahead of myself."
For the second straight year, it'll be Winnipeg and Hamilton after the Bombers downed Saskatchewan in the West Final while Hamilton beat Toronto in the East Final.
The Tiger-Cats are 16-2 at Tim Hortons Field across 2019-2021 including playoffs. Winnipeg last won in Hamilton back in 2017, the Ti-Cats have won the last two Winnipeg visits. Zach Collaros brings a career 1-1 mark into the Grey Cup in 3 games for 3 teams (TOR, HAM & WPG). He has yet to throw an interception. Dane Evans started the 2019 Grey Cup and was 16-of-27 for 203 yards and a TD. He also threw two picks at either end of the game - on their opening drive and on Hamilton's last scrimmage play. Evans also lost 2 fumbles.
Heading into the 2019 Grey Cup, Hamilton brought 11 Division All-Stars to Winnipeg's 6. In 2021, Winnipeg had 15 players named as All-Stars while Hamilton had 10.
The Blue Bombers won last week with yet another blanking of an opponent in the final 15:00. Only 2 teams scored against them in the 4th Quarter over the first 12 games of 2021. Including Playoffs & Grey Cup, across 2019 to 2021 Winnipeg is now 21-2 when they lead after the 3rd Quarter.
Brandon Alexander will be a key defensively once again for Winnipeg if they hope to have success on Sunday and he says when comparing Sunday's game to 2019, you really can't.
"That has no implications on what's going to happen on Sunday," said Alexander. "Hamilton is playing really well right now and we're going to have to step up. We're looking forward to the challenge, it should be a fun one."
Details

Contributed by

Darnell Duff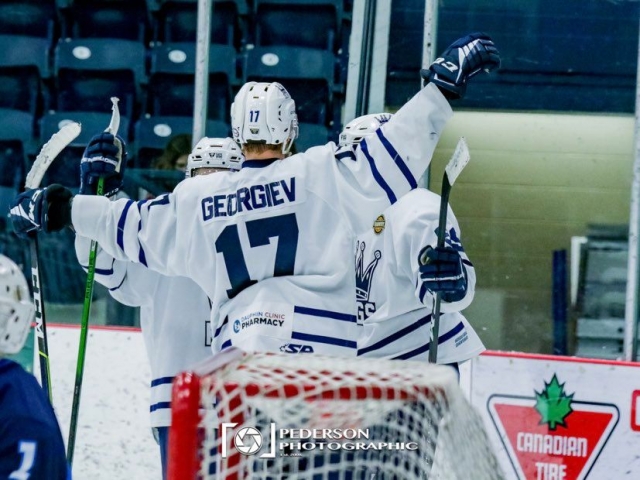 The Dauphin Kings have lost two straight games for the first time this season; however, they have the opportunity to get back in the win column on Friday night after a hard week of practice.
Still in first place in the West Division, Dauphin makes their way to the big city to play the second place team in the East Division, the Winnipeg Blues. Entering this weekend, Dauphin has a four point lead over Waywayseecappo for the top spot in the West.
Winnipeg enters the weekend also on a slide, more so than Dauphin. The Blues have lost two straight and four of their last five. They were swept by the Neepawa Titans last weekend, Neepawa is sixth place in the East Division. Dauphin also beat Winnipeg at the league's showcase, 5-2.
Garrett Hrechka had the hot stick for Dauphin last weekend scoring two times.
"He's sure working hard at practice, he wants to get better," said Doug Hedley, head coach and general manager. "He had one of the best shifts we've had all season long when he scored on Saturday night, we're seeing that improvement every day."
A big key for Dauphin this weekend will be stopping Winnipeg's top three scorers. Josiah Vanderhooft, Brayden Foreman and Erik Fawkes are the top three in league scoring with 44, 43 and 45 points, respectively. They have combined for 13 power play goals and when they're running on all cylinders, they are tough to beat. The team recently lost Caden Zaplitny who signed his standard player agreement with the Western Hockey League's Everett Silvertips.
"They're a team that capitalizes on many of their chances so we need to be really defensively aware the entire game," offered Hedley."
By the numbers:
Dauphin:
GF - 102
GA - 58
PP% - 23.7
PK% - 87.7
Leaders - Kaden Bryant 30 points, Colby Jaquet 30 points
Road record - 10-3
Winnipeg:
GF - 99
GA - 68
PP% - 14.8
PK% - 88.5
Leaders - Fawkes 45 points, Vanderhooft 44 points, Foreman 43 points
Home record - 9-4-0-1
Details

Contributed by

Darnell Duff
Dru Mushumanski is putting together a solid season with the Parkland U18 Rangers and Western Hockey League scouts have noticed.
And as a result, the Rossburn native was drafted by the Regina Pats in the WHL Prospects Draft. He went 141st overall to the Pats.
Dru just turned 15 and he has two goals and five assists in just 11 games with Parkland. He'll be back on the ice this weekend when the team plays a two-game home series against the Winnipeg Wild.
Details

Contributed by

Darnell Duff
The Parkland U15 Rangers have four more games in 2021 and another busy weekend is on tap for the club as they'll play half of those four, one on the road and one on home ice.
On Friday they welcome the Interlake Lightning to McCreary for a game at 6:30. The Lightning has struggled heavily this season getting out to a 3-10-1 start. The Rangers; meanwhile, are in sixth place as they're 9-4-3. Despite losing their last three games, Parkland still has seven wins in their last 11 games.
Tom White says the team is moving ahead with every practice and game.
"We're definitely taking steps forward," said White. "This is a good league so we have to be on our game every night and we're improving every time that we hit the ice."
Following Friday's game, the Rangers will hit the road for the Wheat City to challenge the first-place team in the league and a team that has completely dominated this season. The club plays the 17-0 Brandon Wheat Kings on Sunday, a team that has tallied 155 goals this season and that's 54 more than any other team. Brandon has also given up a league-low 39 goals against.
Brady Turko of McCreary has 17 goals and 39 assists for Brandon while Easton Odut of Dauphin has 21 goals and 38 assists. Brandon has scored at least 10 goals in their last four games and has outscored their opponents 55-8 in that time.
"Our guys in the room have had that game circled in their calendar since the start of the year," ended White. "They're chomping at the bit to get at it. With that said, we're not looking past Interlake, we have to take care of that game first."
Parkland plays at Credit Union Place again on Sunday, December 19.
Details

Contributed by

Darnell Duff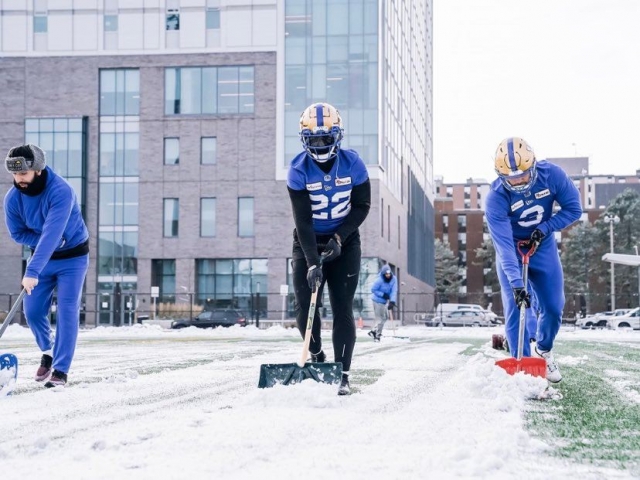 Andrew Harris won the Grey Cup with his hometown Blue Bombers two years ago in 2019 when they downed the Hamilton Tiger-Cats.
Eight years prior, he won the title game as a member of the BC Lions in 2011 when they downed Winnipeg and now, he's back playing in the Canadian Football League's championship game.
While he won the title on home field in that 2011 championship season, Harris finds himself on the other side of the spectrum heading into the game. Hamilton will be playing on their home field on Sunday as they host the Grey Cup. That means the Tiger-Cats will play in front of their home fans, use their home facilities throughout the week and get to sleep in their own beds as they prepare for the game. But, Harris doesn't think that makes much of a difference.
He does admit Hamilton may have a slight advantage; however, the team isn't worried about that.
"We're professionals, we're preparing the right way," said Harris. "We just need to tune in, stay focused and get the job done."
Harris was tremendous in the 2019 championship game for Winnipeg, running for 170 yards from scrimmage and he had two touchdowns. He was named the game's most valuable player and also received the Dick Suderman Trophy as the game's most valuable Canadian, the first time a single player had won both awards.
The Winnipegger is chasing his third Grey Cup and second with the Bombers as the team looks to defend the title they won in the last CFL season played and with just three days until game day, Harris is living for the moment.
"I like the opportunity to play in big games and make big plays," said Harris. "To have that internal fire in my belly, that's what I enjoy. We're ready for this and we know it's going to be a great battle, Hamilton is a very good team."
Details

Contributed by

Darnell Duff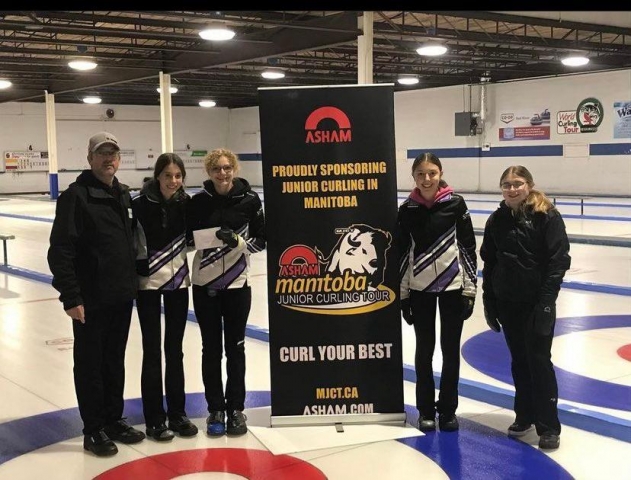 It was a battle between Zoey Terrick and her sister Jaycee Terrick and Zoey has come out top.
Playing in the final of the Selkirk MJCT, Zoey's team scored two in seven and they stole another two in eight to secure a 7-4 win over Team Emma Jensen and as a result, they won the event.
The team was a perfect 5-0 in the event.
Details

Contributed by

Darnell Duff
Matthew Zurba scored twice on Wednesday as the Dauphin Clippers downed the McCreary Mountaineers, 5-3.
Dauphin bounced back after falling to Swan Valley the previous night. Jaymen Fee, Jake Kuzmiak and William Miner also scored for Dauphin in the game.
The team's busy week continues on Friday when they play the Huskies
Details

Contributed by

Darnell Duff