Latest Sports
Check out what's happening in sports today!
The Parkland Rangers host the Brandon AAA Wheat Kings this evening at Credit Union Place for a 7:30 puck drop. 
Tonight's game was originally to be played last week but was rescheduled due to Highway 10 through Riding Mountain being closed due to weather. 
The Rangers are coming off a three point weekend against the Norman Northstars. The Rangers are 1-1 against Brandon this season.
Details
The Dauphin Kings went 0-2 at the MJHL Showcase after a 4-1 loss to Selkirk Tuesday and a 6-3 loss to Portage Wednesday. 
The Terriers scored two goals each period to pace their offence including the game's opening score just 56 seconds in. 
The Kings found an answer before the end of the first period though, when Ashton Clark tapped in the Kings first score to cut the Terriers' lead in half. 
The Kings were held off the board in the second but found their scoring touch in the third period. Trailing 6-1 the King scored two goals 59 seconds apart. Dauphin's Daniel Chartrand and Matt Greening scored. All three of the Kings goals were scored on the power play.
Keaton Leininger picked up a quiet three point inght, assisting on all of Dauphin's goals. Daniel Chartrand, and Ashton Clark each had two point nights. 
The Kings are back in action again on the road against Virden Saturday. 
Details
Check out what's happening in sports today!
Check out what's happening in sports today!
Check out what's happening in sports today!
The Manitoba Junior Hockey League's annual Showcase in Winnipeg begins Monday evening with the Selkirk Steelers playing the Portage Terriers.
The Dauphin Kings will play both of those teams during the Showcase. They'll play Selkirk on Tuesday night and Portage on Wednesday night. Both games are 7:00pm stars and both can be heard on 730 CKDM. 
A number of NHL, NCAA, and U Sports scouts will be in attendance to evaluate the best that the MJHL has to offer. 
Details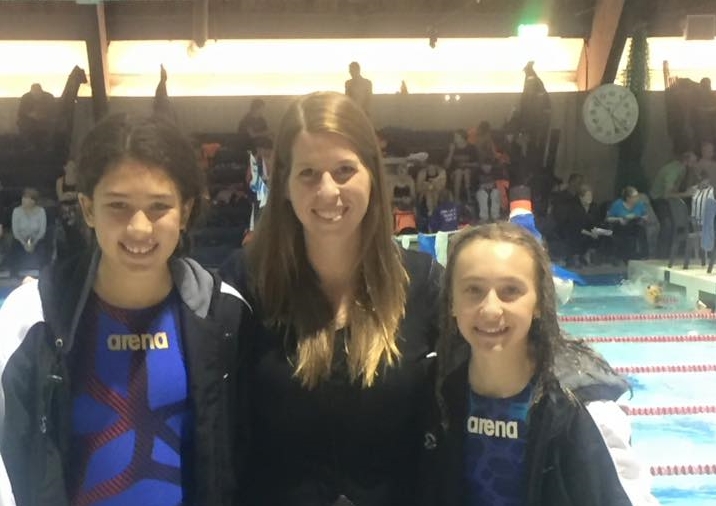 The ManSask AA short course competition was held in Regina over the weekend. Two members of the Parkland Gators were there.
Competing in 12-and-under events were 11-year-old Mia Zamrykut and 10-year-old Kiara Wilson, Gators coach Laurie Vandendool attended the event as well.
Mia qualified for the finals where she finished 12th in her 50 fly swim. 
Kiara finished 24th in the 50 back stroke. 
In all 24 teams from across Western Canada competed at the ManSask event.
Details
Check out what's happening in sports today!