Latest Sports
The Manitoba Curling Tour Men's and Women's Championships have arrived in Dauphin.
Three locals are trying to earn berths to provincials.
Dauphin's Ray Baker and Butch Mouck and his Gilbert Plains Team are competing amoung a full state of 16 teams including some of Manitoba's best. 
In women's competition Dauphin's Lisa Menard is there representing the Parkland. She is amoung 8 women's teams trying to earn their pass to the Manitoba Scotties. 
Only one Scotties berth is available at the Tour Championship this year. 
For ful draws check Friday's, Saturday's, and Sunday's Sports Schedules on 730ckdm.com 
Details
Check out what's happening in sports today!
Dauphin Kings forward Riese Gaber will be out of the Kings lineup for awhile, but for good reason.
The 17-year-old from Gilbert Plains has made Team Canada West's roster.
Gaber and Team Canada West, along with next head to Bonnyville, AB for the World Junior A Challenge. Dauphin Kings bench boss Marc Berry is also there as a member of Canada West's coaching staff.
Gaber continues to build on a already impressive full-time rookie season. In the month of December alone he's already been named a runner up for the MJHL Player of the Week, Rookie of the Month for the month of November, and named to the MJHL's Top 30 College Prospects list. 
Gaber is fourth in rookie scoring at this point in the season with 9 goals and 10 assists. His 19 points are tied for second most on the Dauphin Kings. 
Details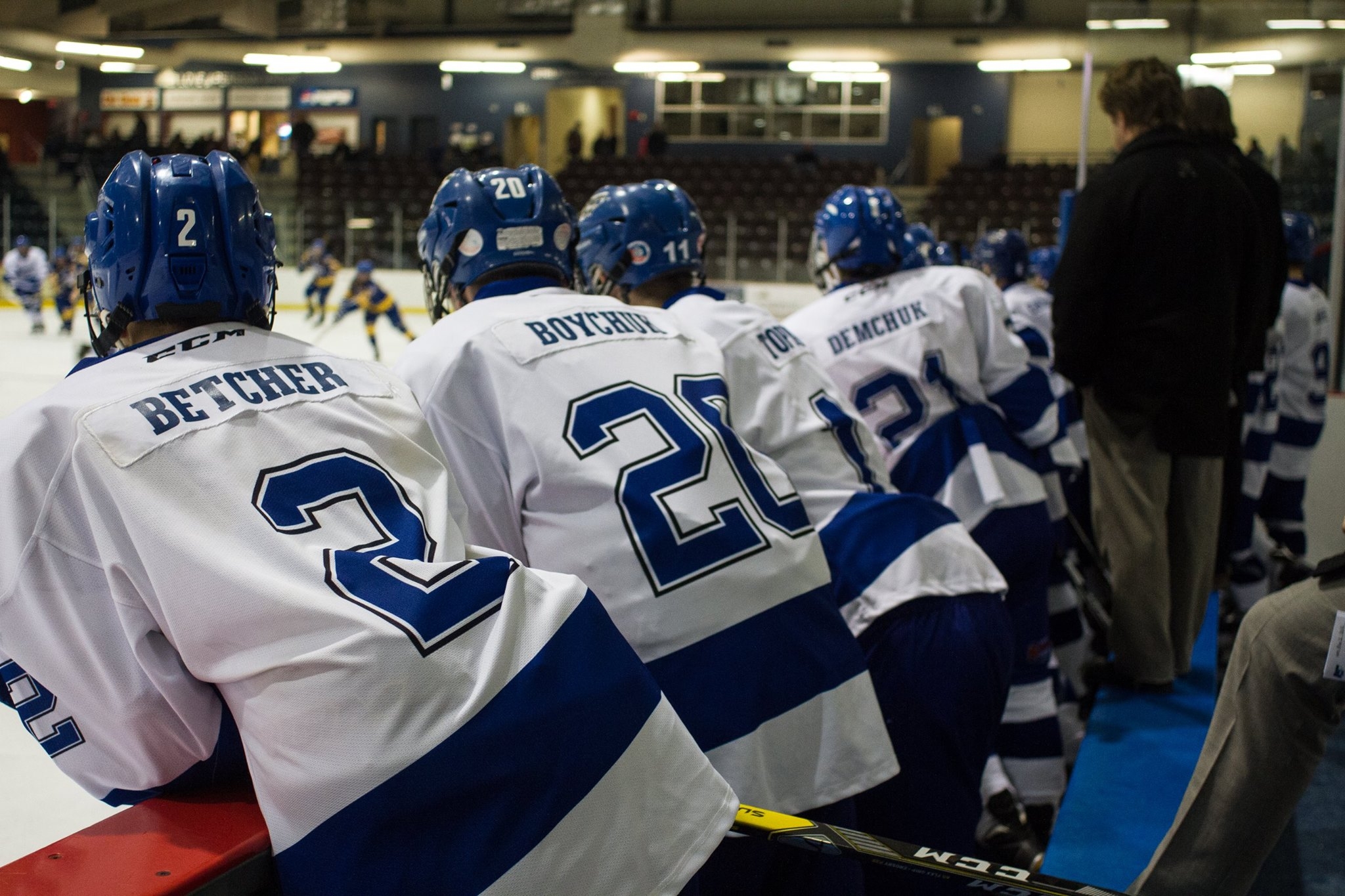 The Parkland Rangers game for Wednesday, December 7th against the Brandon AAA Wheat Kings has been cancelled due to poor road conditions.
The game has been moved to Thursday, December 15th in Dauphin at 7:30. 
Details
All three of Wednesday night's MJHL contests have been postponed and will be rescheduled to a later date.
The Kings are unaffected as they were not scheduled to play. 
The Kings next home game is Friday against Waywayseecappo. 
Saturday the Kings host Virden on Tractor Lotto Draw night. That game is free to attend but you must pick up a ticket from Reit-Syd Equipment in advance. 
Details
Check out what's happening in sports today!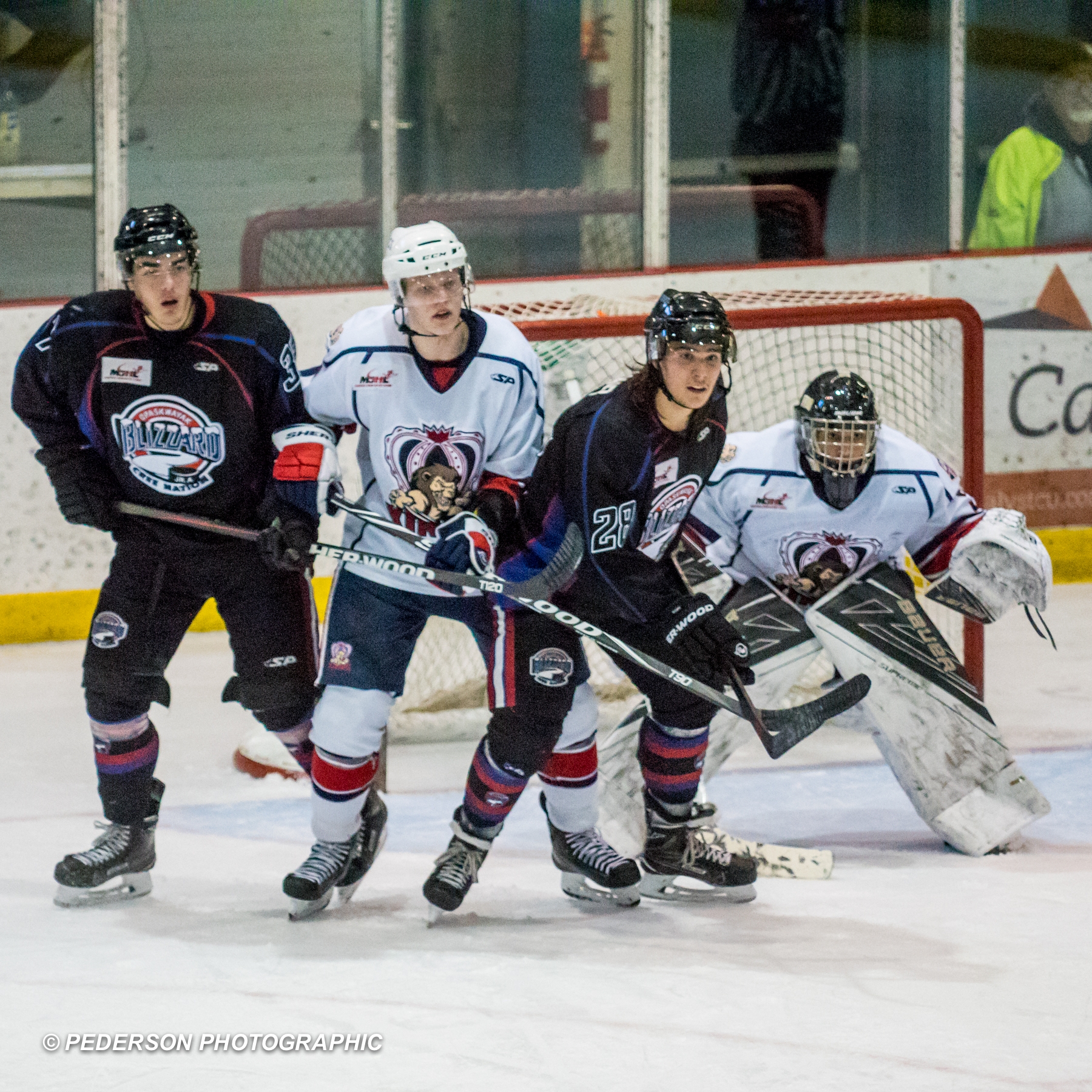 A four goal first period was enough to sink the Dauphin Kings Tuesday.
The OCN Blizzard stormed out to a 4-0 lead in the first period which paced their offence to a 5-1 win over the Kings in the second meeting between the two teams within a week.
The B;izzard found the board right off the draw when Lantz Hiebert scored just 9 seconds in. 
The Kings kept the Blizzard off the board in the second but at the 41 second mark in the third the Blizzard found the board again.
The Kings only answer in the game came at 6:38 mark in the third period when Daniel Chartrand recorded a power play marker with assists to Grady Hobbs and Matty Greening. 
The Kings look to put the loss behind them and focus on Friday's game against Wayway at home. 
Details
The Dauphin Lake Golf Resort is trading in holes in the greens for holes in the ice. 
The DLGR will host an ice fishing derby Saturday, March 18th. 
The contest takes place off the shore of DLGR and there will be a concession on the ice as well as Sticky's Bait and Tackle.
Entry is $70 with an early bird deadline of February 1st, and an additional $30 for a second hole. Hole will be pre-drilled. If you register before the deadline you could win $1000.
There's $25,000 in cash and prizes to be won including a $10,000 1st place prize. 
Tickets are available at Sticky's Bait and Tackle in Dauphin and the DLGR Off Season Office. Tickets can also be picked up during the DLGR's Putting for Christmas contest at the Dauphin Marketplace Mall from December 8th-22nd. 
For more info you can call the DLGR at 638-9400 or email This email address is being protected from spambots. You need JavaScript enabled to view it.. 
Details
The MJHL has released their Top 30 College Prospects list and Dauphin Kings forward Riese Gaber from Gilbert Plains made the list.
The 17-year-old was one of the youngest players named to the list. Gaber has recorded 19 points in 24 games with the Kings this season, he's currently attending a Team Canada West tryout in Leduc, AB.
Gaber will be out of the Kings lineup Tuesday when they host the OCN Blizzard. 
Details
Tryouts for Team Canada West continue in Leduc Alberta today.
Dauphin Kings forward Riese Gaber, and Winkler Flyers defenseman Tyler Jubenville, both of Gilbert Plains, are in attendance.
Both are trying to crack the squad that will attend the World Junior A Challenge beginning December 11th in Bonnyville Alberta.
Dauphin Kings head coach Marc Berry is also attending the Challenge as an assistant coach of Team Canada West. 
Team Canada West are the reigning gold medalists and will open the tournament on December 11th at 7:30 when they take on Switzerland. 
Gaber will miss the Kings game against OCN on Tuesday. Canada West tryouts wrap up Wednesday. 
Details
The Parkland Vipers volleyball are soon hosting tryouts where they will select their 2017 teams. 
Tryouts for 13U Girls (born 2004 or later) take place December 11th from 3:00pm-5:00pm at the DRCSS. 
Tryouts for 14U Girls (born 2003 or later) will be held December 11th and 18th from 100:00am-2:00pm at Henderson School.
And Tryouts for 16U Girls (born 2001 or later) will be held December 13th, 15th, and 19th from 6:00pm-8:00pm at Henderson School. 
Any girls interested should attend. For more information contact Ted Rea at 204-638-8675. 
Details