It was an exciting weekend for some minor baseball teams in the Parkland as regional championships were held.
In the U13 age group, the Roblin Stars downed Dauphin's McMunn and Yates team, 16-6, to win the 'AA' championship. The Stars are now off to Morden for the provincials next month.
After the loss, Team McMunn and Yates had another chance in the 'A' final and they made it count as they downed Team Reit-Syd Equipment in a thriller, 20-19. Team Reit-Syd's season has now come to an end while Team McMunn and Yates are off to Winkler next month for provincials.
U15:
In Swan River, it was a battle of Dauphin as Team Aspen Insurance met Team Dauphin Clinic Pharmacy in the final. Team Aspen Insurance coached by Travis Shewchuk would come out on top and they're off to Hamiota for next month's 'AA' provincials.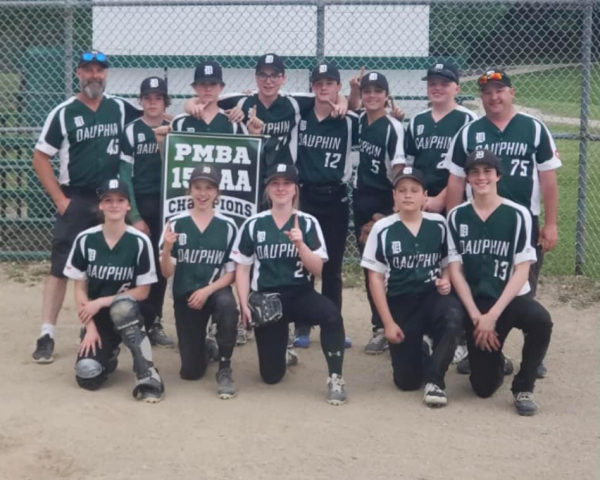 Team DCP will return to Swan River for the 'A' provincials, also next month.