Dauphin's Vincent Hughes went from missing the playoffs with the Parkland Midget Rangers to winning the KJHL Championship with the Peguis Juniors.
The team ended up beating the St. Malo Warriors, 4-3 last night to win the best of seven series, 4-1.
"It's super exciting," said Hughes. "Both my parents were there, so we took lots of pictures. It was nice to win something, and it's a bonus because it was with a great group of guys."
Hughes and the Juniors lost just one game in the playoffs, and will now represent Manitoba at the Western Canadian Keystone Cup. This will be the third straight year the Juniors will play in the tournament. Last year, they went 1-3-1.
"I think we're confident with our playing ability," said Hughes. "We had a really strong postseason. I'm really excited, and I think we'll do pretty good."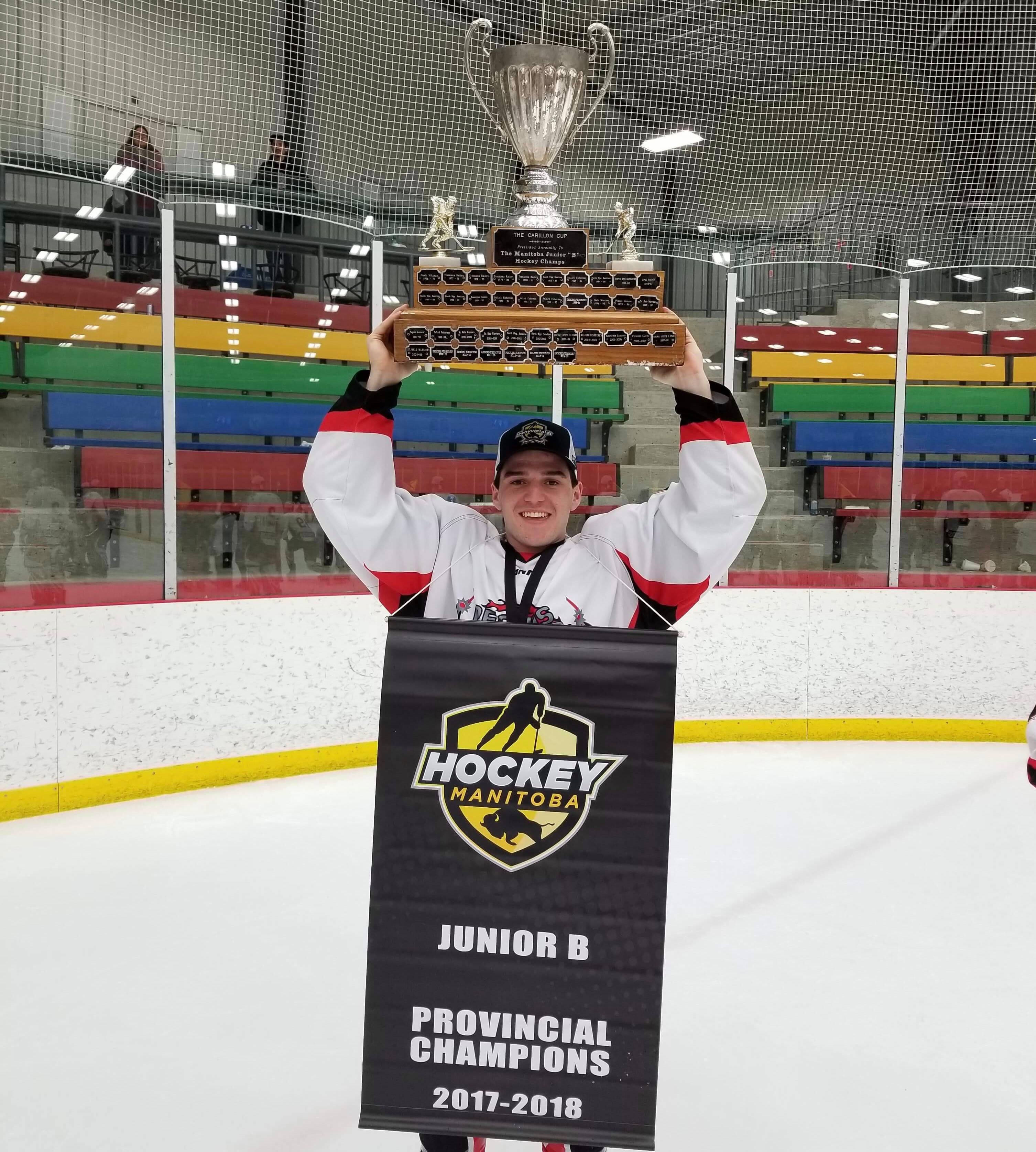 The tournament kicks off on Thursday, April 19th at the Thunder Bay Tournament Centre.