A car damaged a building this morning in downtown Dauphin.
The Dauphin Fire Department responded to the call at 5:15 a.m.
A southbound car appears to have jumped the curb on Main Street, striking a concrete planter on the sidewalk, causing extensive damage to the door of Black's Cycle & Sporting Goods.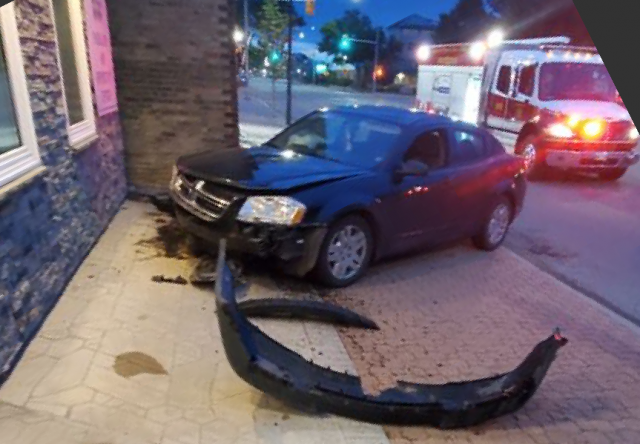 (photo courtesy of Trevor Fedorkiw)
When officers arrived on scene, a witness advised that two males who were in the vehicle had fled after the collision.
RCMP continue to investigate.
If anyone has information on this incident please call Dauphin RCMP at 204-622-5020.