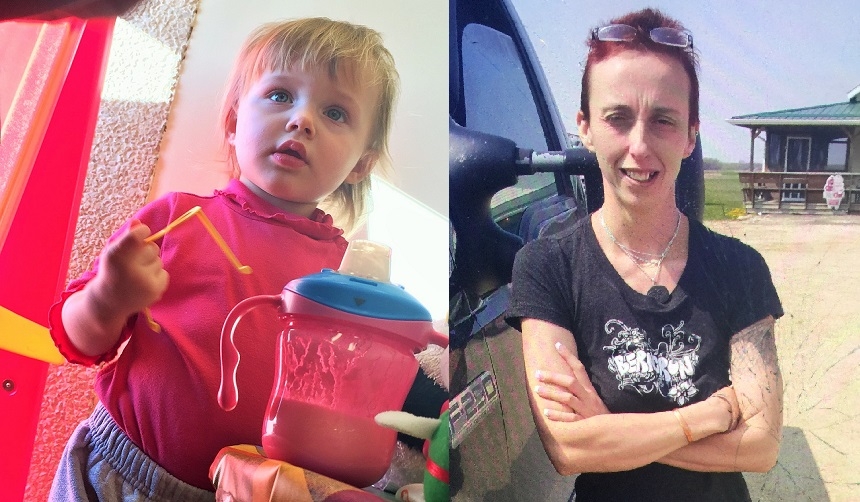 Police allege 36-year-old Rebecca Mikolash took her 18 month old daughter Seaira Neveah Hunter outside of her local area without authority to do so.
According to police, the two missed a scheduled visit with Seaira's father yesterday.
RCMP say they spoke to Mikolash over the phone yesterday twice but she refused to meet with police.
They say an Amber Alert has not been issued because the safety of the child is not considered to be at risk.
A Canada-wide warrant has been issued. Police say it's believed Mikolash is travelling west with Seaira in a grey 2001 Ford Taurus with Manitoba plates GVD 275.
Correction: This story initially stated police had only spoken to Mikolash by phone once; the spelling of Mikolash has also been corrected.