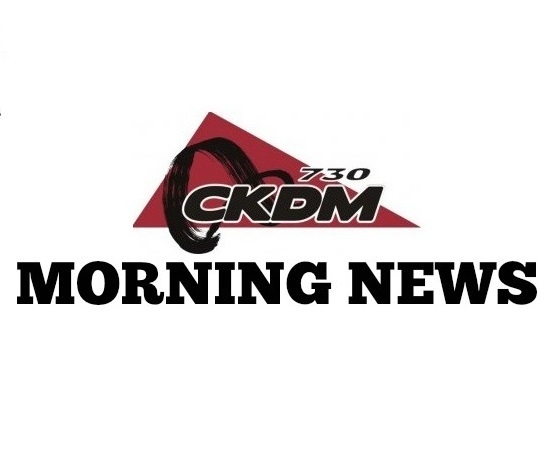 Dauphin Air Cadets to Donate to Fort McMurray
The Dauphin Air Cadets are making a sizable donation to Fort McMurray.
They'll be sending $10,000 to the Canadian Red Cross to help the relief efforts in the fire-ravaged city.
Captain Earl Pryce says it was a better use of money that was supposed to go somewhere else.
"I guess it's a good thing to do, I guess. I don't know how many, 2,400 or so houses burned down there. People thought that would be a better use of the money than an end of the year banquet and awards night I believe."
Pryce says sending the money to Fort McMurray was a unanimous decision among the squadron.
Winnipeg Man Charged With Child Porn Argues He Should Go Free
The Winnipeg man known as Mr Jetz T-V has told his sentencing hearing on child pornography charges and sexual offense convictions that he should go free.

Darrell Ackman, who is 43, told the judge yesterday he should be sentenced to time already served.

Ackman read a lengthy prepared statement saying that he doesn't consider himself a criminal, and made a suggestion of house arrest.

Victim impact statements were read in court, including one on behalf of her sister, who committed suicide as a teenager.
Homelessness on the Rise in Brandon
The number of homeless people in Brandon is up.

Preliminary results from the second annual Point-in-Time homeless count were released yesterday.

The count, which took place April 13th, saw teams of volunteers fan out across Brandon with the goal of counting every homeless person in the city.

They found 146 people in Brandon to be homeless, up from 117 people last year.
Fishing Season Opens Today
Today marks the start of the fishing season for the southern region of Manitoba
Sustainable Development Minister Cathy Cox asks that if you catch a spawning fish that's full of eggs, to release it to help sustain populations.
As well, all boaters are being reminded to thoroughly wash their vessels and properly dispose of unused bait and worms to prevent the spread of zebra mussels.
For the northwest and north central regions of the province, which includes The Pas, Flin Flon, and Thompson, the fishing season opens May 21.
Justin Trudeau Commends Fort McMurray First Responders
Justin Trudeau says the work done by first responders in Fort McMurray was "unbelievable.''

The prime minister toured the northern Alberta city yesterday, and said he was struck by how much had been saved from the devastating wildfire.

He says it wasn't a fluke, but the concerted effort of brave men and women that kept things from getting worse.

Trudeau offered no new financial commitments during his visit, but promised that the federal government will be there as the city rebuilds.