Latest Sports
The Parkland Gators swim team competed in the Brandon Bluefins swim meet over the weekend.
The Gators had 21 swimmers at the meet, many swimming personal bests, A, and AA times. 
Kiara Wilson and Mia Zamrykut both swam AA times.
Kelton Amendt, Kenzie Amendt, Parker Beer, Sophia Heschuk, and Taryn Rathwell all swim A times in their respective events.
Brendan Cruikshanks also swam an A time as he prepares to head to Toronto next summer to compete in the North American Indigenous Games. 
A alphabetical list of each swimmer's placing and events is below.
Kelton Amendt- 4th 50 back
Kenzie Ament- 1st 50 free
Domin Bednorski - 1st 200 back
Parker Beer - 5th 50 back
Maddy Bouchard - 6th 50 free
Emerson Carefoot -10th 50 back
Brendan Cruikshanks - 2nd 200 back
Lars Gudbjartson - 3rd 100 free, 50 back
Norah Gulak - 13 100 back
Mila Heschuk - 16th 50 free
Sophia Heschuk - 3rd 200 free
Mujtaba Khalid - 2nd 200 back
Murtaza Khalid - 3rd 200 breaststroke 
Dayna Lytwyn - 13 50 back
Ava Paziuk -10th 100 back
Kara Paziuk - 11th 100 back
Taryn Rathwell - 1st 50 free, 50 back, 200 back
Liam Sobering - 4th 50 back
Kiara Wilson - 1st 50 free, 50 back, 50 breast, 100 back, 100 free, 200 back
Mia Zamrykut - 1st 50 back, 50 fly, 100 back, 200 back
Milo Zamrykut - 1st 50 back
Details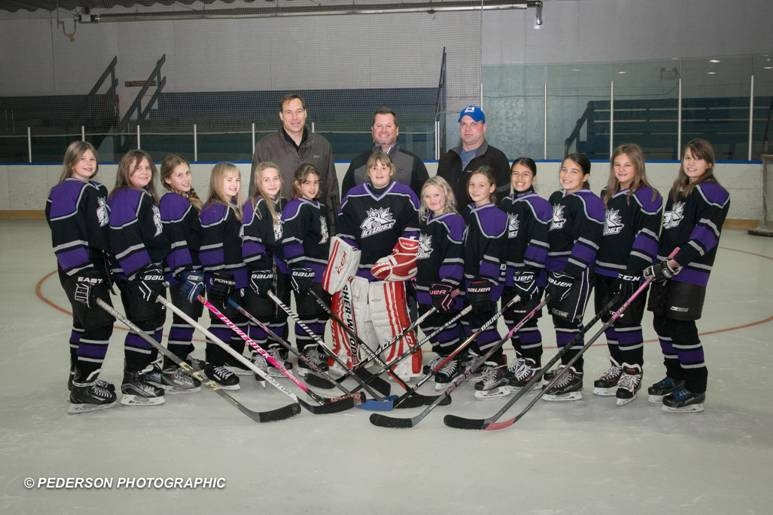 A new girls hockey team is making waves in the Parkland. 
The Grand Plains Ice Dogs are in their inaugural season in the Rural Manitoba Female Hockey League. They are one of nine squads who compete in the Atom division.
Head coach Cary Fillion says the team was created after he and some friends realized there were 31 eligible atom-aged girls in the Parkland and could create a team without disrupting rosters of boys atom teams in the area.
According to Fillion the team is a welcome change.
"We're hearing it from the girls and their parents. I'm getting all sorts of emails and comments at the rink 'way to go you guys'."
"Their daughters are having more fun than they're ever had and they're more into it than they ever have been."
The team won their season opener against Neepawa 4-1. 
Over the weekend the Ice Dogs held their home opener in Grandview where they dominated the Rivers Jets 19-0.
The Dogs won't play again until December 11th when they host Elkhorn in Grandview.
For more on the Ice Dogs tune in to the Kings One Hour Power Play on Friday, November 18th from 4:00-5:00pm for the full interview with Cary Fillion. 
Details
The Dauphin Kings and Swan Valley Stampeders have their fifth meeting of the season in Swan River tonight.
The Stampeders tied the season series 2-2 with a 4-1 win at home Saturday afternoon. 
Matteo Espositio made his debut for the Kings in that game stopping 21 of 25 shots.
Defenseman Austin Douglas scored the lone marker for the Kings in the loss. The goal was his third of the campaign, all three have been scored against the Stamps.
So far the home team has been victorious in each of the 4 games between the two teams this season. The Kings look to break the trend tonight. 
Details
 Check out what's happening in sports today!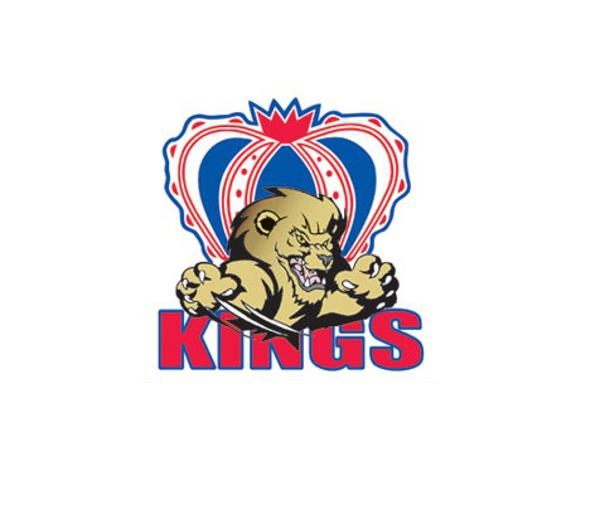 The Dauphin Kings have named their three stars of the week.
Keaton Leininger was named third star picking up three assists last week moving into second in Kings scoring with 10 points. 
Riese Gaber is on the stars list again this week in the second spot, adding another goal on Friday. His 9 points is the third most on the Kings and 5th amoung rookie scorers.
And Graeme Hore is first star, he picked up two assists in the last week of action, and now has 8 points on the year.
Details
 Check out what's happening in sports today!
 Check out what's happening in sports today!
 Check out what's happening in sports today!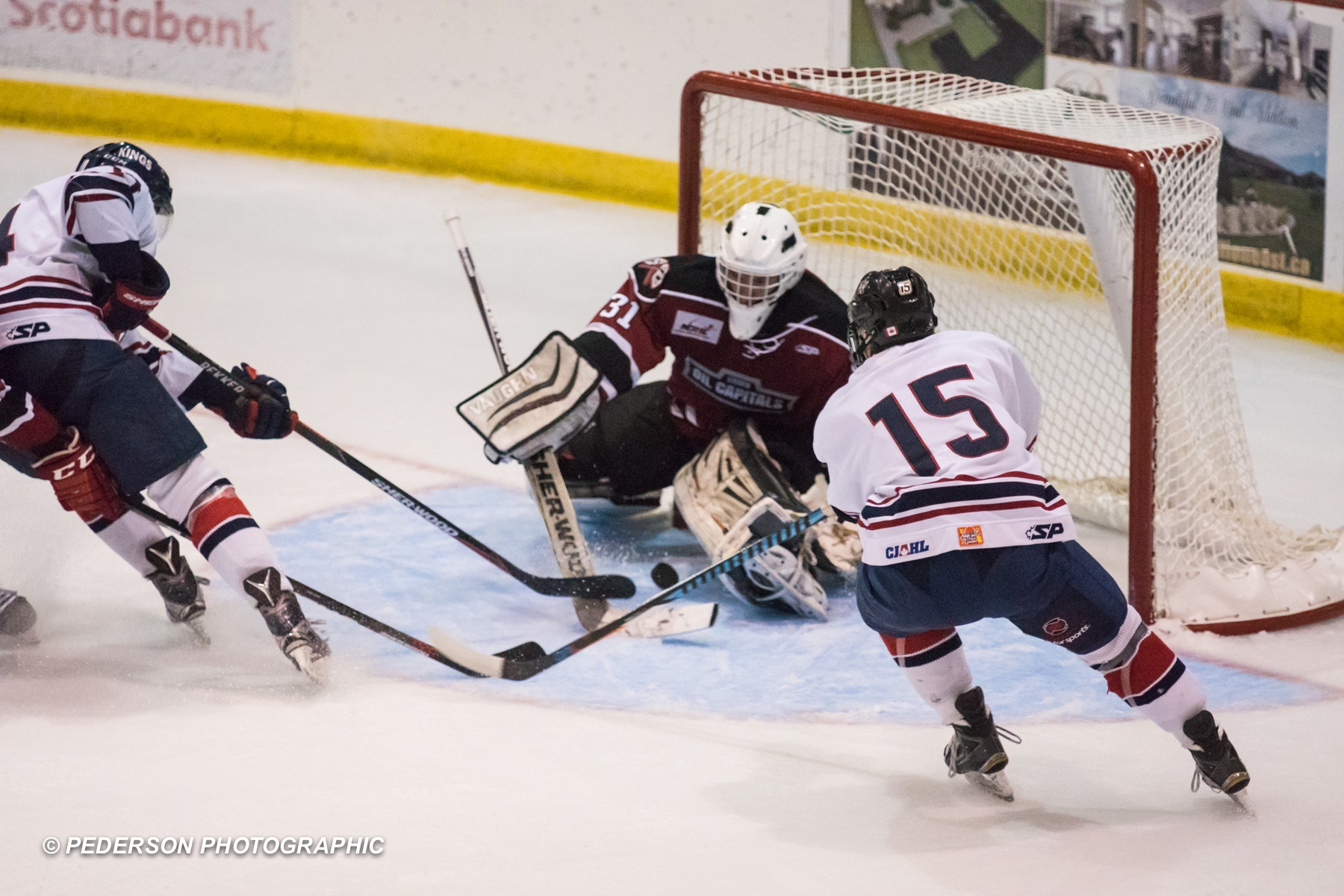 Check out what's happening in sports today!
 Check out what's happening in sports today!