Latest Sports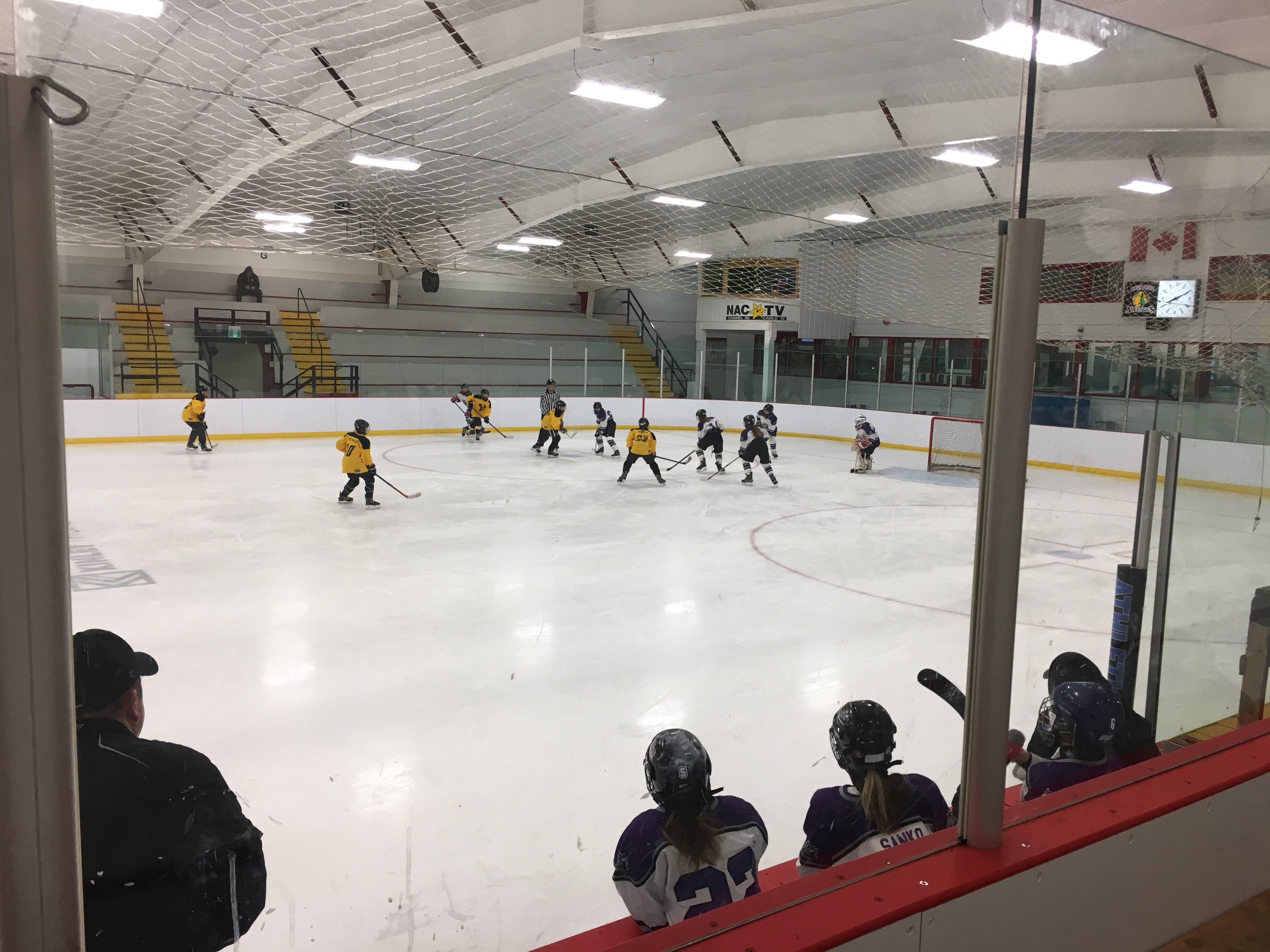 The Grand Plains Women's Ice Dogs are off to the Provincial Semifinals tomorrow.
The team beat Ile des Chenes, 4-2 earlier today to advance to the game.
Ashley Shiner scored 2 goals while Lauren Vaters and Allee Hrechka each added one.
Mya Kubrakovich was awarded the Player of the Game.
The team plays tomorrow morning at 8:30.
Details

Contributed by

Darnell Duff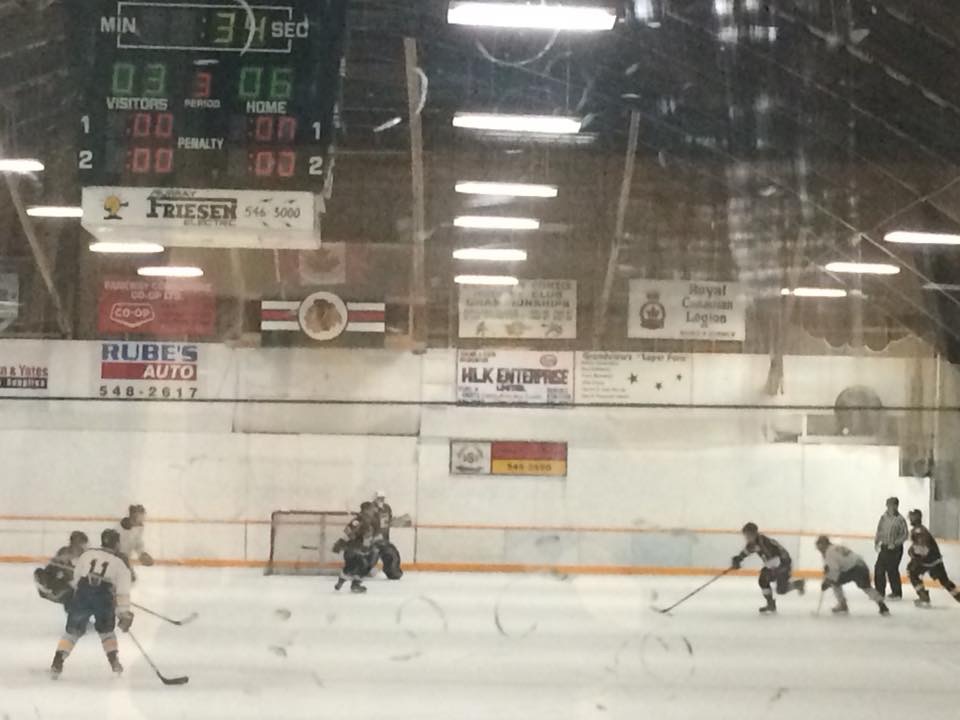 The Grandview Comets will hope to continue scoring at a torrid pace tonight.
With the team's five goals yesterday, the Comets have scored at least five in every playoff game this postseason.
TJ Warkentin led the team yesterday with two goals, while Danny McDonald made 23 saves.
The Comets continue to play good hockey short-handed. Against one of the best powerplay teams in the league, Grandview killed off all 10 penalties they took.
All the action kicks off at 8:00 tonight at the GACC as the Comets look to take a 2-0 series lead.
Details

Contributed by

Darnell Duff
The Grandview Comets kicked off their Championship series with a win.
The club beat the Miniota-Elkhorn C-Hawks, 5-4 in the first game of the best of five series.
Comets captain, TJ Warkentin led the team with two goals, while Kaine Morran, Joran Hedley, and Derrick Pulock each added one.
The Comets will now look to take a 2-0 lead in the series tonight when the series shifts to the GACC.
Details

Contributed by

Darnell Duff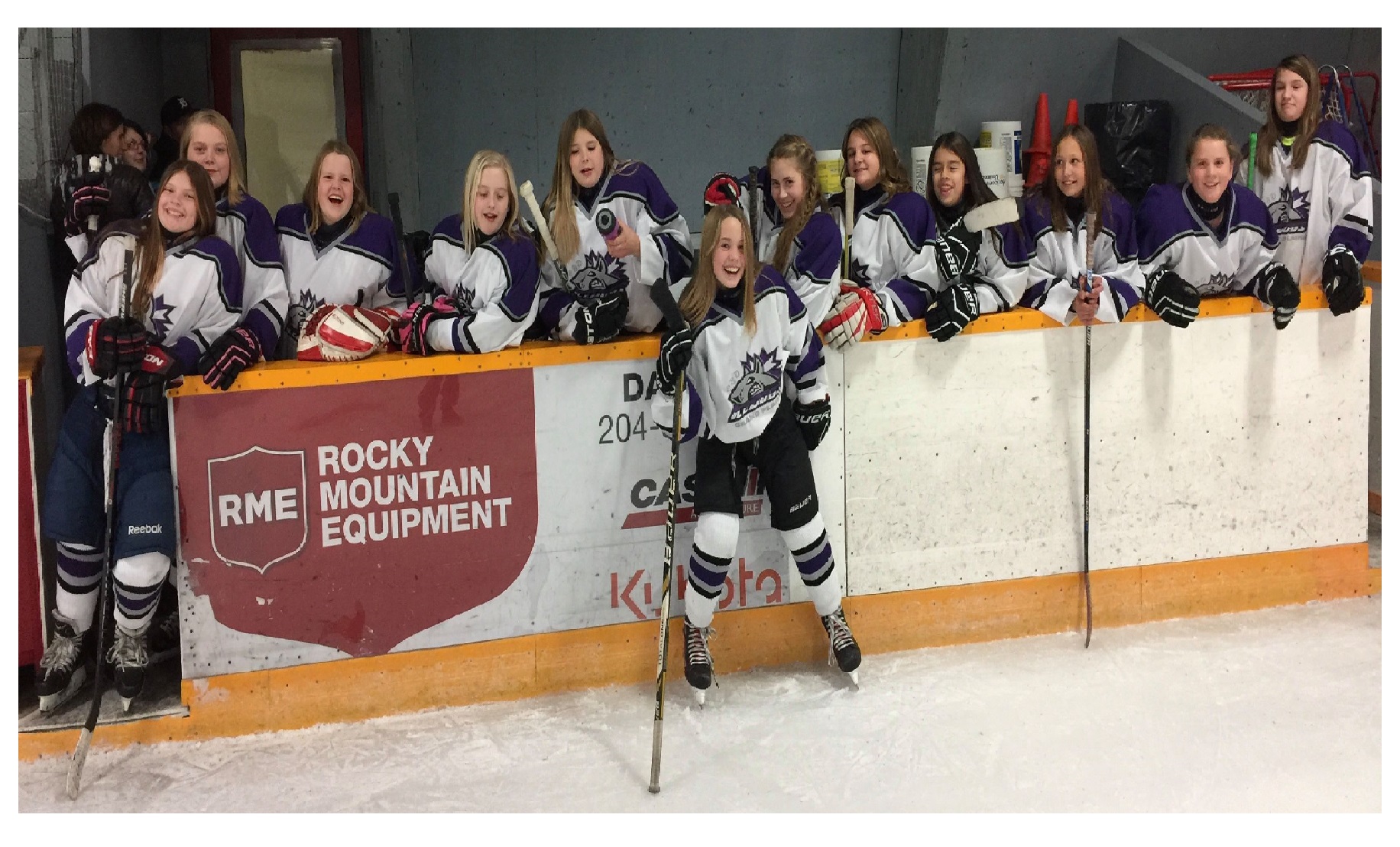 The Grand Plains Peewee Ice Dogs have kicked off their Provincial Championships with a big win!
Ashley Shiner scored the team's only goal while Caitlin Fillion was tremendous in net as they shutout Elkhorn, 1-0.
"We lost twice to Elkhorn this season, so we knew it was going to be a tough game," said Cary Fillion, Head Coach. "This time the girls came out flying, they were prepared and it was an awesome effort in the win."
The team will now get the rest of the day off before battling against Ile des Chenes tomorrow.
"One of the opponent coaches mentioned that shutout from the Ice Dogs really changes the dynamic of the entire tournament," said Fillion. "We'll have the same game plan tomorrow, so hopefully we can build off that momentum and keep things going."
Tomorrow's game will be the final round-robin game for the team.
Details

Contributed by

Darnell Duff
If you didn't pick up your tickets for the Brandon Wheat Kings games here in Dauphin, great tickets are still available.
Ticket sales opened yesterday and roughly 400 were sold for both the March 27th and 28th games.
"Things went absolutely fantastic for day one," said Chris Falko, Director of Game Day Operations and Community Relations. "The phone lines were super busy so it went great."
To get your reserved seat today you can give the Wheat Kings Box Office a call at 726-3555.
You can also head to Keystone Centre's website for tickets.
The Wheat Kings will also be in Dauphin selling tickets in person on Monday, March 26th.
The ticket prices for the games are as followed:
Adult - $25.
Youth (17 & Under) - $15.
Details

Contributed by

Darnell Duff
Dauphin's Kyle Forsyth and his curling team are cruising along at the Traveler's Curling Provincial Championships in Carman.
Forsyth, Third - Jarvis Whyte, Second - Trent Hill, and Lead - Darius Vendermin have now won two games in a row.
They dropped their first game, but have looked dominant in their last two including a 6-1 win in six ends this morning.
"Things are going really good so far," said Forsyth. "We had a really good game in the first one but one end sort of lost the game for us. But, we regrouped and we're curling really good right now."
The foursome will get a bye this afternoon, so they will play their final two games of the round-robin tomorrow morning and afternoon.
"We just have to keep playing the style we want to," said Forsyth. "We've done a good job of not getting stuck in the style our opponents want. We can't give up any big ends early and we should be fine."
This is Kyle's fifth time competing at the Travelers, and it hasn't got old for him.
"It's a really good feeling to be here," said Forsyth. "Just to have the chance to advance to the National Championships makes it extra special."
Dan Bender leads the group with a 3-0 record.
Details

Contributed by

Darnell Duff
Today's your last day to register for the Dauphin Kings 4-on-4 Spring Hockey League.
The League kicks off on March 20 at Credit Union Place.
Included in the league is eight hours of ice time for $80 which works out to just $10 per skate.
The League is open to players from Novice to Midget.
Novice/Atom - 4:30-5:30 p.m.
Peewee - 5:45-6:45 p.m.

Bantam/Midget - 7:00-8:00 p.m. (March 20th skate will be at the Rotary Arena)
The ice times will be on Tuesday, March 20th, 21st, 26th, 29th, Tuesday, April 3rd, 5th, 10th, and 12th.
Each game will consist of two-25 minute periods.
You can head to the Kings South Ticket Office today until 5:00 p.m., or call 648-7834 to register.

Details

Contributed by

Darnell Duff
Swan River's John Schabert is getting set for the 2018 Special Olympics Canada Summer Games.
The 27-year-old will take part in the swimming competition when the Games take place from July 31-August 4 in Nova Scotia.
"I'm proud and definitely really excited," said Schabert. "I want to do my best and win some medals for Team Manitoba."
He's also excited about the Polar Plunge which takes place this Saturday at Credit Union Place.
The Plunge will be raising money for Special Olympics Manitoba, which will help John travel to Nova Scotia.
"I've never seen a Polar Plunge before," said Schabert. "All I know is it's going to be very cold, and I think it's great that the event is supporting Special Olympics Manitoba."
You can still donate to the Plunge by visiting Polar Plunge.
Details

Contributed by

Darnell Duff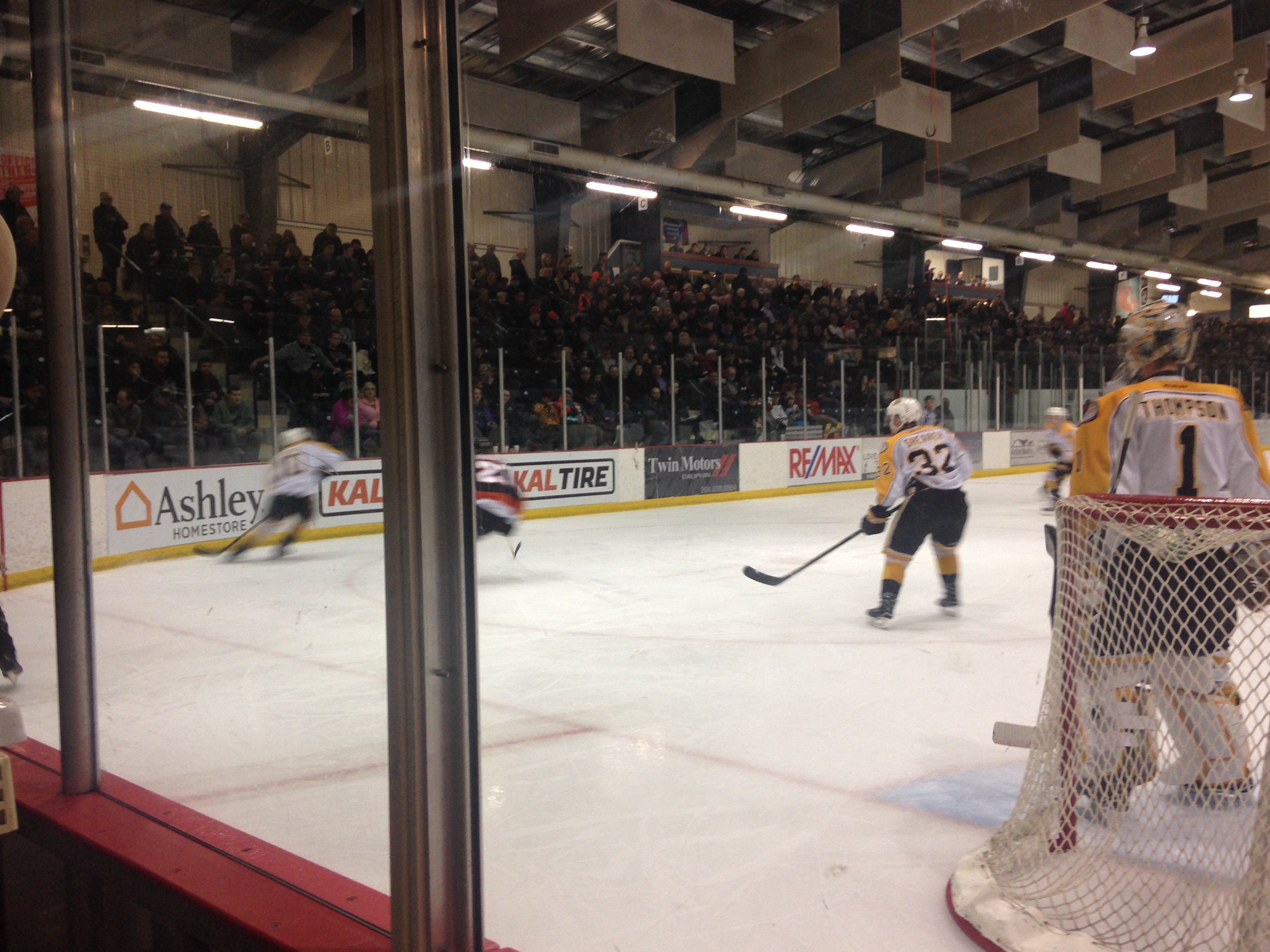 Tickets for the Brandon Wheat Kings games on March 27th & 28th at Credit Union Place are now on sale!
This year it won't be rush seating, so if you're hoping for a specific seat you'll get your chance at getting it.
For your reserved seats, you can call the Brandon Wheat Kings box office at 726-3535
If sitting anywhere is what you'd like, you can go to Wheat Kings tickets and buy a "Best Available" ticket.
On Monday the 19th, you can also buy your selected tickets by visiting Wheat Kings tickets.
Ticket prices for the games are as followed:
Adult (18+) $25.
Youth (17& Under) $15.
Details

Contributed by

Darnell Duff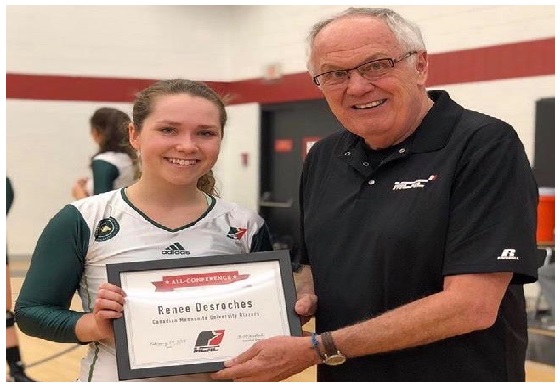 In just her first year as a college volleyball player, Dauphin's Renee Desroches already achieved a big accomplishment.
Desroches was named to the Conference All-Star Team and is one of just five ladies in the entire league to be named to the Team.
"It's truly an honour," said Desroches. "I'm so fortunate to have played with such a great group of ladies this season. And, our coaching was top notch. It means a lot to me."
The first-year Dauphin native had quite the high school volleyball career leading up to college and says this accolade will help her going forward.
"It's definitely a confidence booster," said Desroches. "It's a great recognition, and I'm just honoured that I got the chance to play college volleyball this season, and I can't wait for next season.
Renee and the rest of the CMU Blazers advanced to the Championship final in the MCAC this year but fell in the finals to Providence.
"Our season was a lot of fun," said Desroches. "We had a lot of talent on our team, and we battled hard every game. Obviously, we couldn't finish it out, but we're hoping for a better result next season."
Desroches notes the best part about playing college volleyball is getting to play with new ladies, and make friendships while playing at a very high level.
Details

Contributed by

Darnell Duff
If you're looking for some extra hockey action, the Ashern Arena will be hosting the Louis Riel Classic from March 23-25.
"It's a great fundraiser for the rink," said Tyler Geisler, Coordinator. "And, it's a lot of fun."
Six teams have already entered the tournament, and the fee is $750 per team.
"Anyone can play absolutely," said Geisler. "It's just a rec hockey tournament. There's no slapshots, no hitting. We have males and females entered, and it's just good clean hockey."
The tournament will be %100 payout so all of the entry fee money will be given to the winners.
"We also have a team skills competition which will give the winning team $200," said Geisler. "And, we also have individual awards, so there is lots of money to be had."
There will also be beer gardens, music, and a Calcutta auction on Friday night.
To enter today, or find more information give Tyler a call at 204-314-0087, or 204-302-0290.
Details

Contributed by

Darnell Duff