Latest Sports
Jim Todoruk and his curling team will be in Gimli for the next few days taking part in the Manitoba's Credit Unions Master Men's Provincial Championships.
"We're all really hyped up," said Todoruk. "We'll go out there, and hopefully we can win for Dauphin."
Todoruk and his foursome consisting of third- Douglas Fisher, second- Keith Pottle, and lead-Michael Zazuliak play their first game this afternoon at 12:30 against Pat Carson from Winnipeg.
"We're hoping we can make the final four," said Todoruk. "Then we'll go from there."
The foursome will play seven round-robin games with the final being on Saturday at 9:00 a.m.
The top two teams from each pool will then qualify for the page playoff.
Details

Contributed by

Darnell Duff
Several Parkland Rangers will be on the ice later this morning playing for a gold medal at the Manitoba Winter Games.
Team West White which features Rangers Jayden Jubenvill, Trey Sauder, DJ Taylor-Luke, Josh Thompson, Wyatt Tweet, Tyson Zimmer, Aidan Brook, and Ryder Thompson will challenge Team South White for the right to call themselves Champions.
Gametime is set for 11:00 a.m.
Details

Contributed by

Darnell Duff
The Grandview Comets have a chance to sweep away the Swan Valley Axemen tonight.
The Comets have won the first two games of the best of five series by a combined score of 10-2, which included a 5-0 shutout win in game one.
TJ Warkentin has been an assist machine in the series with five helpers.
Puck drop tonight is set for 8:30 at the Minitonas Arena.
Details

Contributed by

Darnell Duff
Emma Jensen is all set to play in another gold medal game, this time at the Manitoba Winter Games.
Jensen and her foursome beat Swan River's Shaelynn Lukey in a semifinal matchup earlier today.
This will be the second time Jensen will have the chance to pick up a gold medal, after playing for gold just two weeks ago at the MHSAA Curling Provincials.
She'll take on Winnipeg Gold at 9:30 on Wednesday morning.
With Lukey's loss, the foursome will now play for a bronze medal against Winnipeg Blue, and the first rocks for that game are also thrown at 9:30.
Details

Contributed by

Darnell Duff
Roblin's Jayce Hawryluk hopes to play in the NHL one day soon, but for now, he's playing with the Springfield Thunderbirds in the AHL.
After a slow start to the season, Hawryluk and the T-Birds have picked it up, especially as of late as they've gone 5-0-2 in their last seven games.
"Things are going not bad," said Hawryluk. "It's been a struggle lately producing offence, but the team is playing better as of late so that's the main thing."
In 55 games this year with the T-Birds, the Roblin native has 30 points (eight goals), and 70 penalty minutes.
"I feel like I'm playing well, and getting chances but I just can't seem to finish them right now," said Hawryluk. "It happens to everyone. I just need to find my groove here and stick with it and things should turn around."
Hawryluk is in his second year of professional hockey, and before he spent a few seasons with the Brandon Wheat Kings.
"Playing pro hockey is what you dream of when you're a kid," said Hawryluk. "I get paid to play the sport I love. Every day is a great day for me."
With their 27-28-3-1 record, the T-Birds will have to get red-hot down the stretch if they hope to make the playoffs.
Details

Contributed by

Darnell Duff
Dauphin's Cody Coombs had quite the weekend as he backstopped the Dauphin Peewee AA Kings to a Provincial Championship.
The team ended up beating Flin Flon, 4-3 in the final.
"It feels absolutely amazing," said Coombs. "Our team has worked very hard all year. Our team's won a few tournaments this year, but this one was definitely the most special."
The Kings ended up going 4-0 in the tournament, which included a thrilling semifinal win over Steinbach.
"Our team's been together for a while, so our chemistry was pretty high," said Coombs. "We always work really hard, and our coaching staff works very hard to prepare us for the games."
Coombs played in all but one of the team's games at the tournament and was spectacular going 3-0, and he was at his best in the final against Flin Flon.
The 12-year-old made some big saves to preserve the victory for the team.
"It was definitely a little nerve-racking playing in the finals," said Coombs. "But, at the same time, it just felt so good to play in the gold medal game."
Cody is back on the ice tonight at the Rotary Arena.
Details

Contributed by

Darnell Duff
When the Dauphin Clippers hockey team were looking for leadership this season, Dauphin's Ty Hassel was the one to go to.
The 17-year-old played three seasons with the Clippers and finished his high school hockey career this past weekend.
"Playing for the Clippers were some of the most fun times in my life," said Hassel. "All the fun bus trips, late nights, and getting to spend time with great people. It was just awesome."
Hassel was sixth in team scoring this year with 28 points in 23 games (15 goals), and he added another four points in six playoff games.
"It was definitely a bittersweet feeling after Saturday's loss," said Hassel. "It wasn't the way we wanted it to happen, but it was fun to take one last look around the rink, and realize all the good times we had as a group there."
When Ty was asked what his favourite memory has been over the past three years, the Dauphin native remembers some of his fondest moments.
"When I was in grade 10 we beat Massey in overtime in game two of the finals which was huge," said Hassel. "And, going to Dallas this year. It was a lot of fun, and I will never forget that."
Last year Hassel was third in team scoring with 21 points, and two seasons ago he had five.
Details

Contributed by

Darnell Duff
If the Brandon Wheat Kings make the postseason this year, they'll be playing two of their first-round games once again at Credit Union Place during the week of March 26.
Right now the Wheat Kings are sitting in the top Wild Card spot in the Eastern Conference, eight points clear of Saskatoon.
"We were at Credit Union Place last year, and the community was great to us," said David Anning, Head Coach of the Wheat Kings. "It was an easy adjustment for our team. The facility is first class, it was easy to deal with everyone and the attendance was great. Being out of our building is never ideal, but Credit Union Place was definitely the first choice for us."
It's been an interesting year for the Wheat Kings. At one point, they were battling for the top spot with Moose Jaw and Swift Current in the East Division, but a significant deadline day that saw the team trade Tanner Kaspick and Kale Clague changed the team's dynamic.
"It took us a little bit longer to adjust after we made those trades," said Anning. "But, as of late our group is starting to come together, and it's an important time of the year to do that. We're hoping we can continue to build, and carry the momentum forward."
The Wheat Kings beat the Warriors this past weekend, 4-2 on home ice and played a close game on Saturday in a loss against Swift Current. Moose Jaw is on top of the East Division, while Swift Current is second.
"That win definitely has given us some confidence," said Anning. "Moose Jaw is the top team in our division for a good reason because they're a good team. We're focusing right now on the structure of our game, and making sure our guys are working hard every day to give us a good chance at winning every night."
Ticket information for the games at Credit Union Place will be available shortly.
Details

Contributed by

Darnell Duff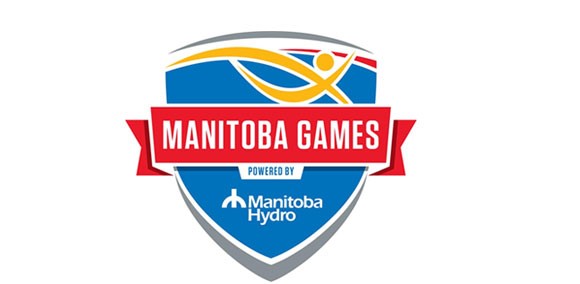 Yesterday was day one action at the Manitoba Winter Games in Thompson, and here are the hockey results.
Team West White, which includes Parkland Rangers DJ Taylor-Luke, Jayden Jubenvill, Trey Sauder, Josh Thompson, Wyatt Tweet, Tyson Zimmer, Aidan Brook, and Ryder Thompson are 1-1 after day one. They lost their first game, 4-3 but rebounded with a 5-4 win in their second.
Team West Green, which includes Parkland Rangers Zach Boychuk, Keaton Ziprick, Hayden Lacquette, and Brayden Broome are also 1-1 after day one. They struggled in their first game losing, 6-0 but rebounded in their second winning, 3-2.
Details

Contributed by

Darnell Duff
It wasn't the finish he or the team was hoping for, but Jacob Goodine wrapped up his high school hockey career on Saturday with the Dauphin Clippers.
Goodine played two seasons with the Clippers.
"We had a pretty tough go last year," said Goodine. "But, this year with the group of guys, we did pretty well. That loss on Saturday was definitely tough, but we had a good season, so we should all hold our heads up high."
The 17-year-old had nine points this season (three goals) for a Clippers team who were very good offensively all season long.
"It was just a great experience," said Goodine. "Getting to come to the rink to play with a great group of guys was always a lot of fun."
Goodine notes winning the Lone Star Invitational in Dallas earlier this season was definitely one of his favourite memories as a part of the Clippers.
Details

Contributed by

Darnell Duff
Three seasons ago Dauphin's Drayson Kruk hit the ice to try out for the Dauphin Clippers hockey team and he made it.
Now we fast forward to Saturday, March 3 when Kruk's high school hockey career came to an end with a 5-4 loss to Killarney.
"It was the best three years of my life," said Kruk. "I saw big improvement each season I played. I wasn't playing a whole lot in grade 10, then I got more ice time in grade 11 which helped me, and then this season I played the most I ever had and had a really good season."
In 22 regular season games this year, Kruk had 42 points (27 goals) which were a team-high for goals.
Playing high school hockey allowed Kruk to bond with his teammates every day.
"It was amazing," said Kruk. "We had the school support always behind us. It was really good getting to see my friends who were also teammates every single day. We were able to build stronger relationships at school, which helped us win games on the ice."
Kruk now hopes to continue his competitive hockey career at the next level.
"I'm going to try and try out for some teams in the MJHL," said Kruk. "I'm not sure which team yet, but hockey will always be a part of me. I'll work my hardest to try and get there."
The 17-year-old had several great memories during his time as a Clipper, including the following.
"Scoring my first goal in my first game three seasons ago was huge for me," said Kruk. "And, getting the chance to go to Dallas with the team this year was amazing."
Kruk had one goal in six playoff games this season.
Details

Contributed by

Darnell Duff