Latest Sports
It's an off night in the Manitoba Junior Hockey League, but Friday the league presents an action packed schedule with 10 of 11 teams in action.
The Kings host the Winnipeg Blues tomorrow for minor hockey night, fans will also have the chance to Skate with the Kings after the game. 
The Swan Valley Stampeders visit Neepawa in a game that could significantly impact the standings as Swan, the Kings, and Neepawa are all fighting over the last playoff spot.
Currently Swan Valley sits in 8th palce with 40 points, the Kings are in 9th with 36 points, and right behind them in 10th are the Neepawa Natives with 35 points. Neepawa has the most games left with 9, while Swan has 7, and the Kings have the fewest at 5. 
Elsewhere Stienbach visits Virden, Wayway is in OCN, and Selkirk entertains Portage. 
Details
A Parkland Ranger has been named the Manitoba Midget Hockey League Player of the Week.
Rangers goaltender Quinn Munro of Swan River had last week's standout performance. Munro won three straight, helping the Rangers get into a playoff position.
Munro turned aside 78 of 85 shots, posted a 918 save percentage and 2.33 goals against average through three contests.
Fellow teammates, Dustin Mozden of Alonsa, and Dauphin's Mark Liwiski, were two of the seven runners-up. 
Details
Check out what's happening in sports today!
Yesterday Grandview's Ryan Pulock was celebrating being named Player of the Week, while Colby Robak of Gilbert Plains was celebrating for a different reason entirely. 
Monday, Colby and his wife Colleen welcomed their child Cayson to the world. 
Robak currently plays for the Utica Comets, the AHL affiliate of the Vancouver Canucks. 
Congratulations to the Robak family. 
Details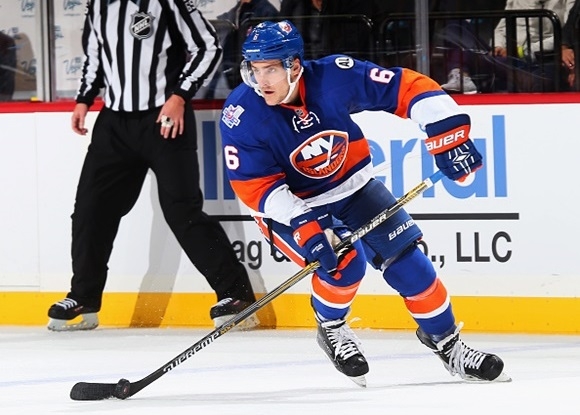 Grandview's own Ryan Pulock has been named the AHL's Player of the Week. 
The New York Islanders defensive prospect recorded three goals and three assists and was a plus 6 in four contests with the Bridgeport Sound Tigers. 
He had two goals, including the overtime winner against Roblin's Jayce Hawryluk and the Springfield Thunderbirds. He also had the lone goal in a 1-0 win over the Providence Bruins. 
Pulock has 22 points (10 G, 12 A) through 27 games with Bridgeport this season. 
Details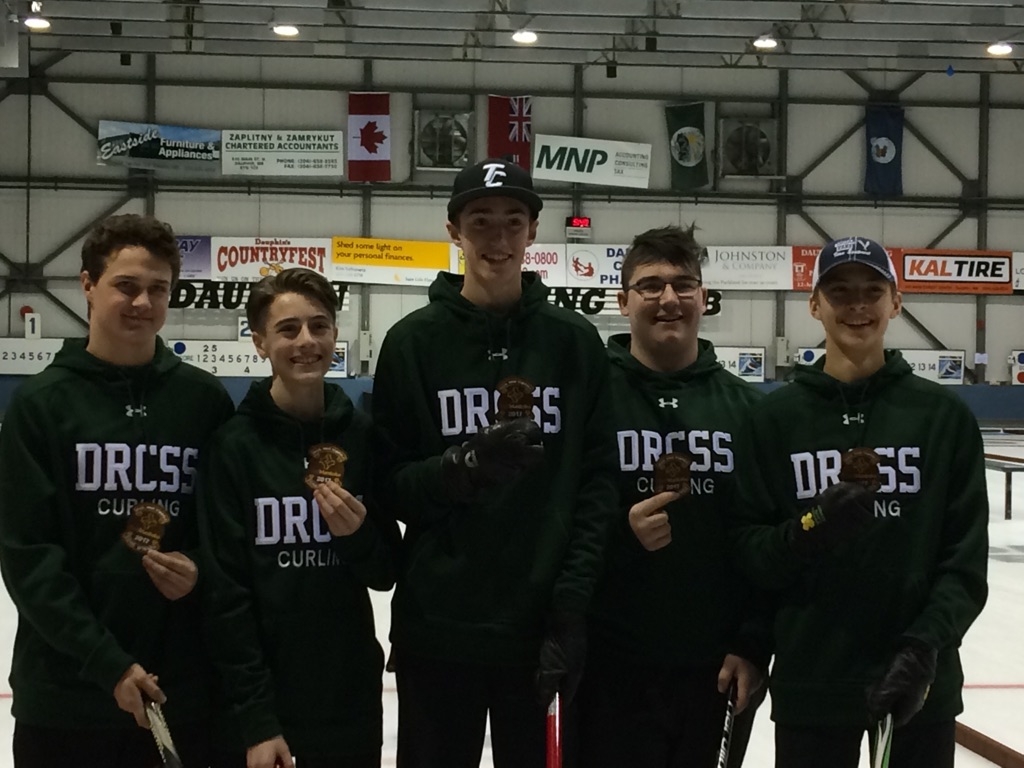 The Dauphin Clippers host the curling provincials at the end of next week. 
Stay tuned to CKDM over the next couple weeks as we'll be talking with the DRCSS host teams who are both coming off Zone 8 Championships. 
BOYS TEAM
NOLAN HADWAY - SKIP
JONATHAN KOHAN - THIRD
BRETT WERBISKI - SECOND
LAWSON YATES - LEAD
STEVEN ZURBA - ALTERNATE
GIRLS TEAM
HANNE JENSEN - SKIP
LAURYN KUZYK - THIRD
SARA KOHAN - SECOND
EMMA JENSEN - LEAD
RENEE DESROCHES - ALTERNATE
Details
Check out what's happening in sports today!
Check out what's happening in sports today!
Check out what's happening in sports today!
Check out what's happening in sports today!