Latest Sports
The Dauphin Kings couldn't have asked for a better start to their season. The team beat the Virden Oil Capitals twice last weekend.
Now, the Kings will begin their first extended road trip of the season. Tonight, they're in Selkirk taking on the Steelers.
After last Sunday's win, the Kings didn't get long to celebrate as they were right back on the ice for a practice on Monday.
"It was pretty easy for the guys to come to the rink because we had a really good weekend," said Doug Hedley, Head Coach/GM. "I think the most impressive thing about practice right now is the intensity and speed the guys are competing at. It's good to see at this kind of year. We obviously still have a few extra guys so we have some strong battles going on."
Heading into the season, the Steelers were widely regarded as one of the best teams in the league. But, they have faltered early in the MJHL season. They lost last week 6-1 against Waywayseecappo.
Despite that loss, the Kings know the Steelers will have a lot more to bring to the table come game time tomorrow.
"They beat Steinbach to open the season and we know they're very offensive-minded," added Hedley. "They have six guys that would be top six on any team in the league. If they ever start clicking, they're going to be really tough. They have good some good players on the back end and good goaltending. There's no doubt they're going to be good."
The game will feature the return of Grady Hobbs. He missed the first two games of the season as he served a suspension from last season.
Other Notes:
After missing the first couple of days of practice, Marc Antoine-Couture was back to full contact in yesterday's practice, while Bryon Fobair remained wearing a no-contact jersey.
Game Facts:
Dauphin Kings PP: 0-8.
Dauphin Kings PK: 11-13.
Selkirk Steelers PP: 1-12.
Selkirk Steelers PK: 7-9.
Gametime:
You can hear all the action right here on 730CKDM beginning with the Parkland Source for Sports pre-game show at 7:15.
Details

Contributed by

Darnell Duff
Roblin's Jaden Townsend has paid his dues in Swan Valley in the past two seasons.
Now, he's already three games into his third season with the club. So far, the Stampeders are enjoying some early success as they sit with a 2-1 record.
"I would say things have gone very good so far," said Townsend. "We had those two quick ones. We had a little bit of a wake-up call against Virden, but I think everything's starting to come together. We have some guys coming from the WHL and in the states that will be super beneficial."
Jaden will also play a bigger role on this year's team.
Not only will he be asked able to produce more offence, but he will serve as the team's 20th captain in team history.
"It's an honour and a privilege to be the captain for the 20th season," added Townsend. "We have such a great group of guys and it just feels so amazing. I'm excited to help lead these guys to hopefully a long playoff run."
On top of being a leader in the dressing room so far, Townsend has also been shining on the ice.
In the team's three games, he already has five points (2 G).
Last year he picked up 26 points, so if he keeps this pace up, he's definitely on pace for a career year.
"I feel like I just have a lot more confidence in myself," said Townsend. "I have some great teammates who help me as well and some of the bounces are going my way. It's been a great start, and I'm hoping I can keep it going.
Despite the team's most recent loss to Virden. Jaden is still confident with the team's abilities going forward.
"I believe we have a good chance of having a great season," said Townsend. "We have a great group of guys, and I'm just excited for what the rest of the season holds. It's going to be a lot of fun."
If you're in the valley, Jaden knows exactly why you should head down to watch the Stamps live.
"We have a quick team," added Townsend. "We're all here and we want to win games. We're hungry, and we work hard every single shift. The more support we can get the better."
You can catch Townsend and the rest of the Stampeders this weekend at the Centennial Arena when they take on the Neepawa Natives.
The puck drops at 7:30 p.m.
Details

Contributed by

Darnell Duff
The Ste. Rose Celtics senior boys soccer team are the 2018 Turtle River School Division Champions.
They beat Alonsa 6-2 yesterday to win the title.
"It was really exciting for our boys," said Doug Timlick, Coach. "We've been working on building up our soccer program here in the last couple of years. We're a young team but we have a lot of bodies. We only have two grade 12's but everyone is really eager to learn and give it their all."
The Celtics were led by a fantastic game from Jayden Timlick. He scored five of the team's six goals. Jason Biletski scored the team's other marker.
"He had a good game but it really was a team effort," added Doug. "He was the one who put the ball in the net but all of his teammates worked hard to give him chances. It really was a team win."
Ste. Rose will now continue their season as they prepare for the Zone Championships next week. They're on Thursday at Vermillion Sportsplex and first up for the Celtics is a semifinal date against the Dauphin Clippers.
"We know Dauphin is a bigger and a more established soccer school," said Timlick. "They have more experience than us. But, our boys are eager and they're looking forward to the challenge to see how they can match up with them."
Being the #3 seed heading into the three-team tournament, Doug knows they're the underdogs.
"I think being the underdog takes some pressure off of us," said Timlick. "We're working hard and we just plan on going out there and giving it our all. We don't really have any pressure on us, we're just excited."
The Celtics and Clippers will take to the field at 12:00 p.m. next Thursday, October 4. The winner of the game will challenge the top-seeded Swan River Tigers at 2:00 p.m.
Details

Contributed by

Darnell Duff
The Gilbert Plains Trojans women's soccer team are Zone Championships bound.
They beat Ste. Rose earlier tonight, 5-0 in Ste. Rose.
The win was a great rebound for the team. Earlier this week they fell to Dauphin 10-0.
The zones are next Thursday in Dauphin.
Details

Contributed by

Darnell Duff
Dauphin's Sami Love is all geared up for her second season of university volleyball.
She'll once again suit up for the Brandon University Bobcats. The team missed the playoffs last season by one game.
As the club gets ready for the regular season, it's already been a very busy pre-season for Love and the Bobcats.
They started their pre-season with a tournament in Saskatoon. Then, last week they went 1-4 at the Regina Cougars tournament. They'll now head to Winnipeg this weekend to take part in the Wesmen tournament.
"We're definitely in a rebuilding year with six new rookies coming in," said Love. "Our coaches have really emphasized that everyone gets to play in the pre-season. We've had some struggles, but we've also had some success with all these players coming in and getting a chance to play against the top teams around the country. It's been exciting so far."
Now playing in her second year of university volleyball, Love is much wiser than last year after learning lots throughout the season.
"I've learned that you have to play at your hardest at all times and you can't take anytime off," said Love. "It's a really good league and nothing comes easy. Last year I was the rookie so I learned from the veterans, and this year I'll be in more of a veteran role. It's important for me to show the young players the way as they adapt to the league."
"I learned the ropes last year, and I'm expecting that I can make an impact on the team this year," she added. "I'm just excited to keep it going here and get better every day."
Love was a starter last year on the team. That allowed her to gain experience and chemistry with her setters. But now, those setters have since graduated which will task Love with gaining chemistry with some new setters.
"I mean that's always a challenge but I think it's just a part of the process," said Love. "Nothing happens overnight. We practice so we can develop some chemistry with each other and we know it'll all come together."
Since winning 12 straight games to make the playoffs in the 2015-16 season, the Bobcats have failed to make the playoffs in the past two seasons. Heading into this season, Love know's it's going to once again be a challenge, but it's a challenge the team is ready for.
"I mean we obviously want to make the playoffs," added Love. "We know it's going to be a challenge going in, but I definitely think we can achieve our goal."
As she looks to succeed this season, Sami can build off the confidence she built early last season. She was named a Bobcat "Player of the Month" in November.
"I just want to get better every time I go out on the court," said Love. "It's a lot of fun playing in this league. I don't want to put too much pressure on myself, I just want to have fun and play well."
Love knows if she wants to succeed, she has to be sharp from the service line.
"That's probably the best part of my game," she added. "It has to be right on."
Check out this photo after Love recorded back to back aces in a game last season. She's #2
Love and the rest of the Bobcats begin their regular season on October 19 against the University of Saskatchewan Huskies.
Details

Contributed by

Darnell Duff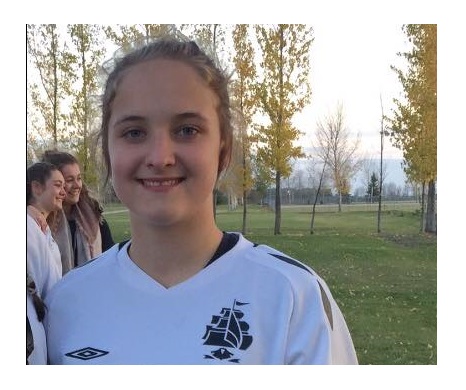 She's a senior in high school and what a year it's turning out to be for Dauphin's Nicki Bich on the soccer pitch.
In the last week, Bich and the rest of the Dauphin Clippers women's soccer team have hit the pitch four times. In those four games, the 18-year-old has been crushing the opponents as she's scored 10 goals.
But, just because she's been having a career season, Bich doesn't feel like she can take all the credit.
"I mean of course it's a great feeling, but it's all happening because of the team," said Bich. "I wouldn't be able to do what I've done without all of the girls out there. We've done such a great job of communicating this season and we're just really coming together. We're just so great together."
"Nicki takes pride in her soccer and she's always working hard on her ball handling and her gameplay," said David Byckal, Head Coach of the team. "She definitely has a great view of the field. She's been with us for four years and every year she's done fantastic for us."
Bich and the rest of the Clippers will now play in the Minnedosa tournament this weekend. That'll serve as a tune-up for the Zone Championships which take place next Thursday right here in Dauphin.
"We've come a long way," said Bich. "Our confidence went a lot higher after we beat Gilbert Plains 10-0 earlier this week. We know if we work hard as a team, anything is possible for us."
"We're seeing tremendous improvements every time we hit the pitch," said Byckal. "All the young players are getting more comfortable playing with the older ladies and things are going well."
Leading up to that tournament in Minnedosa and eventually the zones, Byckal knows how important Bich's success is to the team.
"She's a leader out there and all the girls feed off her," added Byckal. "She's a big part of our team and offence. If we want to have success in zones, we need her to play how she has for the past four years with us."
Looking forward to those Zone Championships, Bich and the Clippers will play against McCreary in their first game. If they win and the top-seeded Swan River Tigers win, the Clippers would battle the Tigers for a spot in the provincials.
This season the Clippers have struggled against the Tigers losing both games by scores of 3-1 and 3-2. But, in the past, they've owned the Tigers when it comes down to the big show.
"We've beaten them six times in a row at the Zone Championships to go to provincials," said Bich. "Everyone on this team really wants to make it seven straight. I think if we just work really hard, stay committed to the gameplan and capitalize on our chances, we'll be good."
After this season, Bich will graduate from high school and move to Winnipeg. Although the next chapter of her life will bring new great things, she wants soccer to remain in her life.
"I want to play for sure after high school," said Bich. "We'll see what kind of teams are out there and if it works out, I'd love to play."
"Different schools have already been talking to her in the past about playing on their team," said Byckal. "I hope she continues playing soccer because she has tremendous talent and she's just a fantastic kid. She really takes pride in what she does, and she has a bright future."
For everything Clippers including the women's soccer team, keep it locked here to 730CKDM.com.
Details

Contributed by

Darnell Duff
The Dauphin Kings are 2-0 after back to back wins against Virden, and now their minds are on what's next.
They were right back on the ice on Monday as they prepare for their road trip this weekend, and yesterday's practice tempo picked up a notch.
"We let the guys sort of have a fun day on Monday," said Mitch Topinka, Assistant Coach. "We had a good tempo yesterday and we were moving the pucks pretty well. It's been a good start to the week and we're really working hard for the weekend coming up."
The Kings were very efficient on the penalty kill over the weekend. The squad killed off 11 of the 13 penalties they took including going 7-8 on Sunday.
But, the power play has yet to click. The Kings went 0-8 combined between the two games.
"We're working on our power play a lot this week for sure because obviously, we weren't happy with how our PP did," added Topinka. "But, we haven't really worked on it much yet so we couldn't be to upset. So we'll work on that and looking after our d-zone as well."
For the most part, the Kings are a healthy team. Bryon Fobair missed Sunday's game while Marc Antoine-Couture has missed this week's practices. However, the team does have some good news about the two.
"Bryon and Couture should both be back for the weekend," said Topinka. "I mean you're always going to have some bumps and bruises, but we're pretty healthy."
The Kings will head to Selkirk on Friday to take on the Steelers. Then the team heads to the Automobile City to take on the defending league Champion Steinbach Pistons. The weekend wraps up on Sunday with a game against the Winnipeg Blues.
"It's a huge weekend for us and we know it's going to be hard," said Topinka. "If we can find a way to get four points this weekend, that'd be huge for us as a club. We're building towards this weekend and all the guys are pretty pumped up for sure."
You can hear Friday's and Sunday's game here on 730CKDM. The pregame show goes at 7:15 on Friday night and at 6:15 on Sunday night.
Details

Contributed by

Darnell Duff
Years of hard work, determination and flat out skill has earned Gilbert Plains Riese Gaber a spot on the final 23-man roster for the USHL's Dubuque Fighting Saints.
Just days before they open up their regular season, the Fighting Saints trimmed their roster down from 30 to 23 yesterday afternoon.
"It's obviously a good accomplishment," said Gaber. "I'm glad that I was able to get it done but there is still a lot of work to be done. I'm going out to show it was the right choice to keep me starting this weekend."
Gaber made an immediate impact in game action for the Fighting Saints. In the team's first pre-season game back on September 14, he had two assists as the squad beat Cedar Rapids 3-2.
His success was largely in part due to the fact he was able to build chemistry quickly with Dylan and Ty Jackson who are also Canadian.
Overall, Gaber is pleased with his performance throughout the pre-season.
"I think I'll get more confident as I go along, but I think I was pleased with how I played the few games," added Gaber. "Now I'm just looking to build off that."
The Gilbert Plains native and the rest of the Fighting Saints will now hit the ice this weekend in the annual "Fall Classic Showcase". The games will be played at the Pittsburgh Penguins practice facility and will be against Green Bay and Youngstown.
Heading into that game, Gaber is focusing on just playing his game and not letting the bright lights and what will be packed crowds get to him.
"I mean I think there will be some nerves, but I'm just going to focus on playing my game," added Gaber. "If I do that, the rest will take care of itself."
What Gaber lacks in size, he certainly makes it up with his speed. His ability to create room and get around defenders using his speed is one of the main reasons he's college-bound and made the Fighting Saints.
And, he knows if he wants to have success going forward, that has to continue.
"I mean that's the most important part of my game," said Gaber. "I think I've shown glimpses of it already. And as I play more, I think I'll get more confident and start using my speed more often."
While Gaber was in Manitoba winning the MJHL and Anavet Cup Championships last season, the Fighting Saints also had some success.
They won their first-round playoff matchup before falling to Youngstown in two tight games. Youngstown then advanced to the league finals.
Taking a look at this season, Gaber's confident.
"I think we should be a pretty good team here," added Gaber. "I obviously don't know what a lot of other teams have, but we're confident and I think we can be at the top of the league."
"For myself, I haven't really set a point total," he added. "But, it would be pretty nice to be around a point-per-game. I'm just going to give it my all every time and see what happens."
Life In Dubuque:
If you're an NFL fan, you likely want to watch a game at Lambeau Field when the Packers play. Well, Riese has already gotten that chance in their home opener.
"Everything's been really good," said Gaber. "My billets are awesome and we have a first-class facility here. The coaching staff is great as well."
The weather in Dubuque is also quite a bit nicer than here in the Parkland.
"It's still like plus 25 so we've played some golf which has been great," added Gaber.
What's Next:
Although Gaber is purely focused on this season, he is aware of what's ahead.
After this season, he will head to Western Michigan to begin his NCAA career. With that in his near future, this season is that much more important.
"This is a really good league and it's a great stepping stone for college," said Gaber. "I'm just hoping I can make the most of it and I have a great feeling it'll prepare me for next season."
Details

Contributed by

Darnell Duff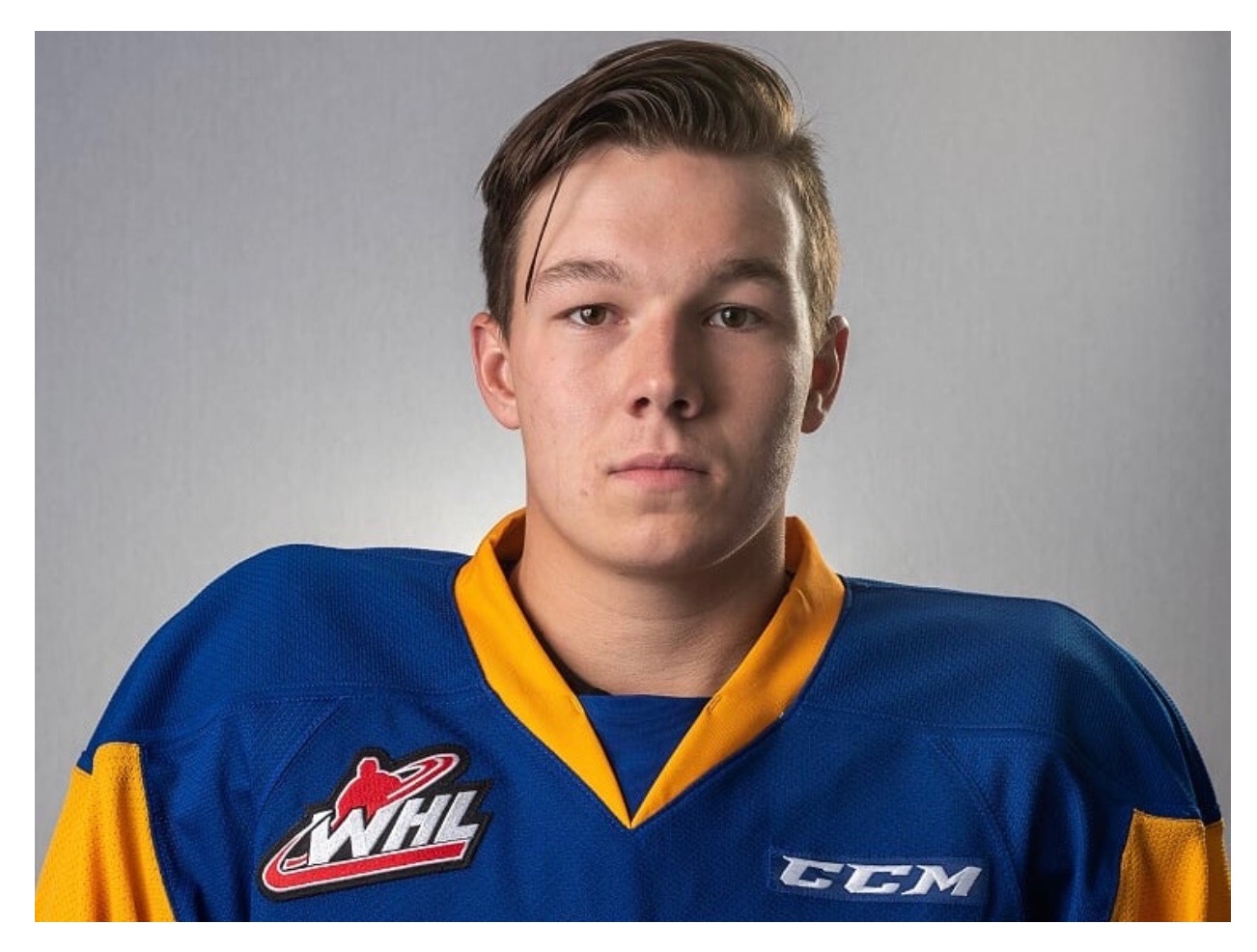 Swan River's Riley McKay has started his third season in the WHL, but it's with a new team.
After a couple seasons with the Spokane Chiefs, Riley is now a part of the Saskatoon Blades.
And what a start to the season it's been for McKay and the rest of the Blades. They opened up their campaign with two straight wins which included an 8-0 victory against Swift Current on Saturday night.
"We have a really strong team this year," said McKay. "We have a great group of forwards, strong defence and some solid goaltending. I think we could for sure take a run. I've never been on a team that's been so close because everyone just gets along great."
"It's a really exciting time and it's great to know I'm closer to home," he added. "Now some of my family can come out to games and cheer us on."
It sure didn't take long for Riley's family to make the short trip to Saskatoon. On Saturday as the team played their home opener, Riley got his first chance to play in front of the people closest to him in life.
"It means a lot to me that my family can watch me play," said McKay. "They're the ones who have supported me my entire life and dedicated so much of their time to making sure I was all set up to play."
"There was probably about 20 of my family members that were at the home opener, so that was super special," added McKay.
On top of the team's success in the first two games, Riley also enjoyed his own success. He scored one goal and peppered the Broncos goaltenders with eight shots overall.
In the past two seasons with Spokane, McKay recorded just seven goals.
"I'm hoping I can have a pretty solid year," added McKay. "The last couple years I was more of an enforcer out there, but I'm hoping this year I can get on the scoresheet more. I don't want to get away from how I played in the past, I'm just looking to contribute more offensively."
"I worked really hard in the off-season to prepare for this season," said McKay. "And it's starting to pay off which is nice."
Details

Contributed by

Darnell Duff
He was sensational, and he's been recognized because of it.
Dauphin Kings goaltender Brennan Kitchen has been named a runner-up for the MJHL Player of the Week.
Kitchen was 2-0 with a 1.44 GAA and a .958 save percentage in the team's two wins against Virden.
He turned away 69 of 72 shots his way including 45 in Sunday's game.
Photo Credit - Dauphin Kings.
Details

Contributed by

Darnell Duff
The Dauphin Clippers girls soccer team went into cruise mode earlier today.
Nicki Bich continued her incredible season with five goals as the Clippers beat the Gilbert Plains Trojans 10-0.
Mollie Nolan and Jayselyn Nybo also had great games scoring two goals each.
Toni Koshowski scored the teams other marker.
The ladies will now head to Minnedosa this weekend for a tournament.
Details

Contributed by

Darnell Duff