Latest Sports
It was a golden weekend for the WCHL Stealth Wolves team and Dauphin is a big reason why.
Nolan Shaw, Carter Smigelsky, Kellen Shtykalo, and Jace Paterson-Brading helped the Wolves win the championship in the 2011 Silver Division at the Winnipeg Spring Shootout.
They went a perfect 5-0 and Carter led the way in points in the division.
Details

Contributed by

Darnell Duff
The Manitoba women have claimed glory at the National Aboriginal Hockey Championships.
They beat Team Ontario, 3-2, in a great back and forth gold medal game. They went a perfect 7-0 at the event.
The team includes Lundar's Kenady Christensen, Dauphin's Mya Kubrakovich and Breigh Rank.
On the men's side, Carter Zalischuk scored once and had one assist in their 7-1 win against Team Atlantic in the relegation round.
Will Munro also had a goal and one helper. Matthew Munro and Kyan Grouette were also on the team.
Details

Contributed by

Darnell Duff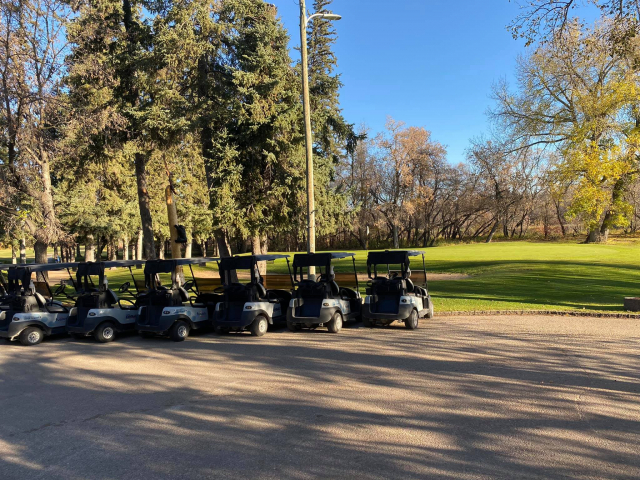 The golf season has arrived at the Gilbert Plains Country Club.
Tee times are now available for Saturday's opening day at one of the best courses in the province. Memberships are also available if you're looking to play lots this summer. While there is plenty of rain in the forecast for Friday, Scott McCallum says that won't stop the course from being very busy on Saturday.
"We have such tremendous drainage here, we're very fortunate," said McCallum. "Come tomorrow, you won't even be able to tell that it rained today."
You can book your spot by calling the pro shop at 548-3030. 18 holes with a cart is $65 while juniors can play 18 holes for just a buck a hole. McCallum also said the course is in excellent shape.
"We can't believe how well the course wintered," said McCallum. "We also have such a hard-working and dedicated grounds crew that work tirelessly to assure everyone looks great."
The Country Club will also play host to the Dauphin Kings Par 3 Extravaganza on June 11. 730CKDM will have a team in the event.
Details

Contributed by

Darnell Duff
The Manitoba men came up short in their quarterfinal at the National Aboriginal Hockey Championships.
They lost to Team Eastern Door and the North, 4-2 yesterday. The team featured Will and Matthew Munro, Carter Zalischuk and Kyan Grouette.
The women's team beat Saskatchewan, 5-1 and are now semifinal bound. The team includes Lundar's Kenady Christensen, Dauphin's Mya Kubrakovich and Breigh Rank.
Details

Contributed by

Darnell Duff
The Dauphin Kings are the 'Kings' of the Manitoba Junior Hockey League. Playing game seven on Wednesday night in Steinbach, the Kings outlasted the Pistons, 2-1, to claim the title in front of a great crowd at the T.G. Smith Centre.
"This is a special group and has been all season long," said Doug Hedley after the game. "Everyone bought into what we wanted to do and it's a special feeling to get the job done here."
With the Kings up 2-1 late in the third period, Carson Cherepak made an amazing glove save as Travis Hensrud got away on a breakaway but he couldn't beat the MJHL's goaltender of the year.
Steinbach did open the scoring in the game as Dawson Milliken found the puck in front of the net and potted it past Cherepak. The Pistons wouldn't score again; however, as Cherepak was unreal the rest of the way making some huge saves.
Logan Calder made a great play to tie the game for Dauphin. While a man short, he batted down the puck at the left blue line and he beat Will Hambley to knot the game at one goal apiece. Then with just about eight minutes left, Brayden Dube scored his biggest goal as a King as he beat Hambley to give Dauphin a 2-1 lead, a lead they would hold on to.
With the win, the Kings will now play in the Centennial Cup from May 19-29 in Estevan. Their first game is Friday, May 20 against the Ottawa Jr. Senators who are representing the Central Canada Hockey League.
Details

Contributed by

Darnell Duff
When you visit Credit Union Place, you can look up to the rafters and you will notice a banner that reads '21 straight wins'. The Dauphin Kings achieved that 10 years ago.
From January 15, 2013, to March 8, 2013, the team won 21 straight games, one of which was in the playoffs against Waywayseecappo. Jesse Danny Sinatynski was on that team and he finished the year with 93 regular season points and he added another 16 in 15 playoff games.
The team's goal to raise the Turnbull Trophy came up just short; however, they lost in six games against Steinbach in the league final. It may have been nearly a decade ago but it's still something that Jesse thinks about.
"I still talk to my buddies and coaches about that series," said Sinatynski. "It still bugs us to this day, that's for sure. We were so close."
Jesse doesn't play competitively anymore, instead, he's the father to Sophie and Maxim Sinatynski. So instead of lacing up the skates, Jesse has been loud and proud in the crowd cheering on the home team as they look to capture a league title.
"It's been great to see a lot of fans during this playoff run," said Sinatynski. "It's a great experience for everyone, including my kids."
The former King all-star is very impressed by this year's team and he's looking forward to game seven on Wednesday, he'll be listening on 730CKDM.
During his time as a King, Jesse scored 117 times across 159 games and he added 92 assists. In the 2011-12 season, he was named to the league's first all-star team, his 59 goals were the most in the league and his 90 points were also the most. The following year, Jesse's 43 goals were the most in the MJHL and his 93 points were also on top of the list.
The saying is 'Once a King, Always a King' and Jesse is right behind his former team cheering them on.
Details

Contributed by

Darnell Duff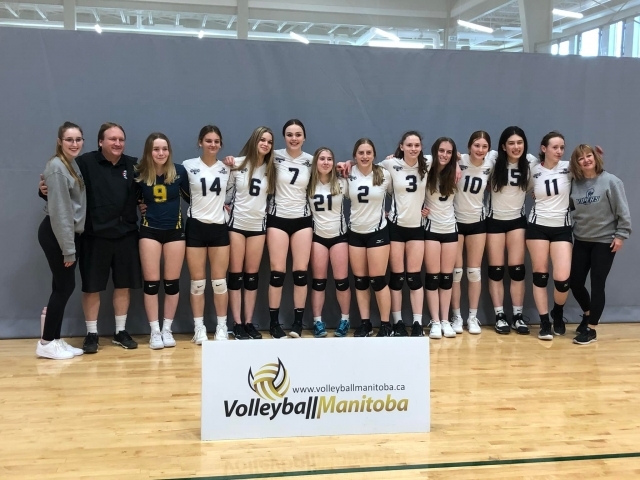 The Parkland Vipers U16 girls volleyball team is coming off an impressive performance at Volleyball Manitoba's provincial championships as they advanced to the Elite Eight. They almost downed the second-ranked Winman club as well.
Now the team is getting ready to hit the road as they will take part in the national championships from May 21-23 in Edmonton. This team was ranked number 1 in Manitoba a couple of years ago ahead of the nationals; however, they never get their chance to play for a national title as the COVID-19 pandemic cancelled the event. The nationals are a quick event that is full of action and Ted Rea is looking forward to seeing what the team can do.
"It's a lot of fun. We're playing in a huge venue with a lot of noise, it's so great for the players," said Rea. "It's going to be nice to play against teams that we have never played before, it's going to be a great experience for our team."
After somewhat of a slow start to the season, Ted says the girls are starting to play with more confidence and with that comes better results. A schedule for the event has not yet been released but Ted says whoever they do come up against, they will be ready to go come first serve.
"The tougher the competition, the better our team seems to play," offered Rea. "It's when we play down to our competition we get in trouble but I know we will be focused."
Ahead of the nationals, the team is hosting a spaghetti fundraiser this Thursday at the 8th Avenue Hall. You can get spaghetti, a drink, garlic toast and dessert for just $15. Dine-in is available but if would prefer, you can also pick up your meal and take it on the road. If you're interested call, Ted, at 648-4433.
Details

Contributed by

Darnell Duff
The National Aboriginal Hockey Championships are underway in Membertou and a few Parkland Rangers are playing on Team Manitoba.
Kyan Grouette and Carter Zalischuk of Dauphin are both on the team and they're joined by Matthew and Will Munro of Swan River. Daniel Chartrand; meanwhile, is one of the team's assistant coaches.
The team came up short in their first game against Ontario but they responded against Team Atlantic in their second game. Zalischuk, Will Munro and Grouette all had one assist.
On the women's side, Mya Kubrakovich of Dauphin and Kenady Christensen of Lundar are both on the team. They opened their tournament with a 7-1 thrashing of Team Atlantic. Both teams will continue with their action Tuesday.
Details

Contributed by

Darnell Duff
It's going to be a packed crowd on Wednesday in the Automobile City.
Game 7 of the Manitoba Junior Hockey League final between the Kings and Pistons will be played in front of a sold-out crowd.
Tickets sold-out just minutes after they went on sale, Dauphin is sending a fan bus so Kings fans will be in the stands.
Darnell Duff will have the call of the game beginning with the Parkland Source for Sports pregame show at 7:00 p.m.
Details

Contributed by

Darnell Duff
It was a busy weekend of hockey for Team Parkland as Hockey Manitoba hosted their final Directors Cup of the season.
18 players and two goalies came together to play four games and what a weekend it ended up being for the team as they won two of their four games and also finished with one tie.
In their first game, Hayden Shtykalo scored twice while Quinten Fisk, Payton Thompson and Owen Sigvaldason each scored one apiece in a 5-5 tie against Team Yellowhead.
Parkland would then score 14 goals in their next two games as they downed Norman and Westman South. Winnipeg 1 came out hard in the final game of the weekend to down Parkland, 7-3.
Tom White says it was a great weekend with a lot of growth.
"It went very well for the guys," said White. "Everyone came out, worked really hard and it worked out well for them."
Fisk finished atop Parkland's scoring with seven goals and two assists while Shtykalo recorded four goals and three assists.
Tom says the highlight of the weekend is the great effort from each and every player. They finished as one of the top placed teams.
Details

Contributed by

Darnell Duff
After four seasons with the New York Islanders, Barry Trotz is no longer the coach of the team.
The Islanders announced Monday that they have fired the Stanley Cup winning coach. Barry led New York to the playoffs in his first three seasons; however, the team fell short this year of qualifying.
Details

Contributed by

Darnell Duff