Latest Sports
It certainly doesn't come as a surprise; however, plans have officially changed for the Manitoba Summer Games Powered by Manitoba Hydro.
The event slated for August 9-15 in Dauphin has been postponed because of COVID-19.
"It was a pretty mandatory decision, but it's super disappointing," said Pat Kirby. "The Host Society has put so much work into this and it's very unfortunate that it's being postponed."
Although the Games are being postponed in 2020, Dauphin will still be getting their taste of the top-notch sporting event.
The event is now scheduled to take place from July 11-17, 2021 right here in the City of Sunshine. The 2021 Games will include Athletics, Baseball, Basketball, Cycling, Golf, Rugby, Sailing, Soccer, Softball, Swimming, Triathlon, and Volleyball.
"We had to decide what the best date was and July 11-17 is perfect," concluded Kirby. "We know this is a setback; however, things will proceed next year and we certainly can't wait."
Details

Contributed by

Darnell Duff
From the second that he could hold a hockey stick without dropping it, Riese Gaber has been doing so and he would still try to even when he would drop it. Holding a hockey stick came before he laced up the skates for the first time and it's been that exact combination that has provided the Gilbert Plains native with a wild journey, one that has been well documented.
Gaber finished his junior career with the Dubuque Fighting Saints last month when the season was cancelled due to the COVID-19 pandemic. It was tough to come to terms with the news as not only was Riese on a tear, but the entire Fighting Saints club was rolling and they were certainly title contenders.
However, now back in his hometown of Gilbert Plains, Gaber is at peace because he understands the health and safety of everyone is the most important thing during a time like this.
As we now open up a new chapter to Riese's book called "A Life in Hockey", we'll take a look at the past and what has led to Gaber flourishing in the top leagues across North America.
Minor hockey days:
The Grand Plains Minor Hockey Association is a place where all young hockey stars in that area hone their skills for what the future could bring. For Ryan Pulock, it led to playing the most minutes of any player on most nights for the New York Islanders. For Riese Gaber, it brought forward several championships as his trophy case was near full before he even graduated high school.
From his atom to bantam days, Gaber won six provincial titles. To put this into perspective, Gaber was a part of a provincial winning team for six straight years and often, he was the driving force to why the team continued to win.
"I think having success at that young age is really beneficial, it gives you that drive and makes you feel good," said Gaber. "Growing up and playing was awesome. Our rosters were never big, but we played really hard and we often found a way to win."
Another trophy that Riese hoisted was the Munn Cup. Playing with the Atom Hawks in the 2010 campaign, Gaber helped the team win the championship and he was also named to the all-star team.
Riese admits that he's an extremely competitive person and understandably so and that's what you would expect. Although he may not be the biggest guy out on the ice, Gaber's driving force is his passion for the game and his skates, of course. Gaber is most known for burning defenders and finding a way to put the puck into the back of the net, something he has done many times.
Moving on up:
In his final year of minor hockey, Gaber helped his team win the Bantam AA provincials. So although his winning spree in minor hockey came to an end, his winning ways certainly continued as he moved up to the next level.
That level was AAA as he joined the Parkland Bantam Rangers in time for the 2013-2014 season. Alongside Riese, the roster included Tyler Jubenvill, Andrew Liwiski, Connor Dewar, Brad Marshall, Koby Morrisseau, Riley McKay, and Bradyn Smelski, just to name a few.
The team was nearly unstoppable as they won a provincial title which increased the string of winning for Gaber. Riese also added up 26 points that season.
"That was a pretty special season, we had a really great group," continued Gaber. "There were a lot of good players that have moved on. It was a really special season that I got the chance to play with the Rangers."
Riese's AAA days continued the next year which was the 2014-2015 season. After a 12 point season, Gaber boosted his production big time in the 2015-2016 campaign where he had 61 points, 22 of which were goals, in just 44 games.
Gaber's 61 points were the second-most in the league that season behind Bradly Goethals who helped Swan Valley make the MJHL Final last season. His 39 assists were the most across the Manitoba U18 Hockey League and he was recognized at the end of the season by being named the league's first all-star team.
Junior days:
It was also in that season that Gaber was provided the chance to play with a team that he had watched growing up. The Dauphin Kings called up Gaber and that's where his junior career began and blossomed. He played in 10 games that season and scored two goals, the first of which was his first-ever junior hockey goal.
"I remember that clear as day. I was actually at school when I got a call from Marc Berry and he asked me if I would come up and make my debut," said Gaber. "Those games I played that season is really special. The team took me under their wing and I was treated like I played on the team all season."
Gaber cracked the Kings roster full-time in the 2016-2017 season, one where he offered up 32 points in 42 games. Thanks to his efforts during that season, the Gilbert Plains native was named to the MJHL's All-Rookie Team, a team that included a few of the best rookies across the league.
Three teams every season miss the MJHL playoffs and the Dauphin Kings were one of those teams in the 2017-2018 season. The team was going through a rebuilding phase which saw the firing of Marc Berry, the man who gave Riese his first crack at junior hockey two seasons prior.
After recording 21 points in 27 games, Gaber packed up his bags and hit the road. He joined the Steinbach Pistons who at the time were title contenders in the MJHL. Of course, being contenders is one thing, but you have to finish things off and that's exactly what Steinbach did.
Boosted by 10 playoff points from Riese in 15 games, the Pistons won the Turnbull Trophy as they defeated the Virden Oil Capitals in the league final. The team advanced to the Anavet Cup which put them up against the Nipawin Hawks and Steinbach steamrolled their way past the Saskatchewan Junior Hockey League champions. The team's season would end in the national
tournament where they fell short of their goal which was winning a national title.
Gaber's first 79 games of his junior A career came with his home region Dauphin Kings. The final 44 games of his Canadian junior A career took place with the Pistons.
"It made the most sense for a move to be made and I couldn't have been happier to move to Steinbach," continued Gaber. "Those months in Steinbach are some of the best I've ever had. I have nothing but great things to say about that organization and it was great to win with that group."
"I also had a blast in Dauphin, it was a dream come true to get that chance to play for the team I grew up watching," he added.
Before we move onto the next chapter in what has been a memorable hockey career so far, we'll continue with the trend of Riese's winning ways. Gaber played for Team Canada West at the World Jr. A Challenge in 2016 as the team capped off that tournament with a 5-3 win against Switzerland.
Gaber was back with Canada West for the 2017 World Jr. A Challenge and that's when his championship ways continued. He had one assist in five games and the team hammered the United States in the final, 5-1, as they won the gold medal.
United States journey:
In the 2018 United States Hockey League Entry Draft, Riese was selected 40th overall by the Dubuque Fighting Saints. After mulling his option of returning back to Steinbach, Gaber chose to head south of the border instead. He joined the Fighting Saints in the 2018-2019 season and he helped the team make the second round of the playoffs with 50 regular-season points and two in the playoffs.
There's no doubt that Riese had a very solid first year in the USHL, a Tier-1 junior hockey league that welcomes top players and goalies from across the globe. However, it was this past season when Riese really stepped up his game and fuelled the Fighting Saints on many nights.
Gaber already had 55 points in just 44 games when the season was cut short due to COVID-19. Gaber's torrid season earned him a spot on the United States Hockey League's First All-Star Team.
"It's pretty humbling to be able to look back at my time in Dubuque," continued Gaber. "And to be named to that team, it certainly means a lot to me. Making the decision to move there (Dubuque) was tough; however, I don't regret my decision at all, I had two amazing years with them."
During this past season, Riese played in his 100th USHL game and his 200th junior hockey game. His 34 goals were the most in the USHL and it put his career total up to 56, more than any other Fighting Saint in the Tier-1 era.
Gaber's trophy case is full of awards both throughout his minor and junior hockey days and on top of being named to this year's first all-star team, Gaber has two more awards to fill the case up as he embarks on the newest chapter in his life.
Riese has become the first-ever Dubuque Fighting Saints player to win the USHL Player of the Year award and that's not it. He was also named the USHL Forward of the Year after what will go down as a historic season for the young man from Gilbert Plains.
"It was a very memorable season and it's one that I certainly won't forget," added Gaber. "I never even thought I would receive those awards. Now that I have, I'm honestly speechless, it's incredibly humbling and it means a ton to me. It's an honour."
Joining the best:
After a great junior career, Gaber will remain south of the border when he laces up the skates with a team again, a team that is one of the best in the nation every year. Gaber will be joining the University of North Dakota Fighting Hawks for the 2020-2021 season. When the season ended this year, UND was ranked as the top team in the nation and they were the favourites to win the national championship tournament.
They were 26-5-4 when the season ended. Next season's UND roster will feature another extremely strong cast of talent including Gaber, so he's ready to join a team that will look to chase another national title.
"I couldn't be any more excited, we're going to have a great group," added Gaber. "I'm expecting big things next season and I'm certainly in a good position."
Gaber has been a mainstay for the most part on every team he's played on in the past. The next challenge is cracking a lineup as a rookie on one of the best teams in the NCAA.
"I want to be a player that is playing every night, it's really as simple as that," added Gaber. "When I get an opportunity, I have to make the most of it and then they won't have a reason to take me out."
Riese has been a winner since day one. He won during his minor hockey days, his junior hockey days, and now moving into the future, there is no doubt that Riese will continue to do special things and the road will now go through the University of North Dakota.
"Once you get that feeling of winning, you never want to lose again," concluded Gaber.
Details

Contributed by

Darnell Duff
The Manitoba Junior Hockey League held its Bantam Draft earlier this morning and the Dauphin Kings were busy as they drafted four forwards, three defence, and one goalie.
Here's a full breakdown from their morning:
Round 1, 5th overall - Rylan Gage from the Yellowhead Chiefs.
Gage scored 28 times and he had 33 assists this past season. It's an increase of 45 points after he posted 16 points in the 2018-2019 season.
Round 2, 16th overall - Thomas Stewart from the Rink Hockey Academy Nationals.
Stewart posted 29 points in 29 games with the Bantam Prep "A" Team this past season. In the prior season with the Bantam 2 Winnipeg Hawks, Thomas had 25.
Round 3, 27th overall - Roan Coe from the Eastman Selects.
Coe scored eight times and he added 19 assists this past season.
Round 3, 31st overall - Cole Kennedy - Winnipeg
Round 4, 38th overall - Joey Lies from the Norman Northstars.
From Flin Flon, Lies scored 25 times this past season and he also had 17 assists.
Round 5, 48th overall - Francois Gagnon from the Eastman Selects.
Had a .925 save percentage and a 2.64 goals against average.
Round 6, 60th overall - Skylar Ramsay from the Brandon Wheat Kings.
Ramsay had 10 goals and 10 assists this past season.
Round 6, 65th overall - Skyler Carriere from the Parkland Rangers was selected by his home region team.
Carriere had 12 points this past season with the Rangers, one of which was a goal.
Stay tuned in the coming days for reaction from Dauphin's selections.
Details

Contributed by

Darnell Duff
The Dauphin Kings protected Kyan Grouette and Carter Zalischuk earlier this week ahead of the MJHL Bantam Draft.
Today is the day. This year's draft will be held virtually because of COVID-19.
The Swan Valley Stampeders, meanwhile, auto-protected Will Munro and Bo Eisner ahead of the big day.
Doug Hedley, Head Coach, and General Manager of the Dauphin Kings had this to say on the day.
"Draft day is always important and it's something that we look forward to every season," said Hedley. "It's our chance to draft some top end Bantam players as we look to build for future years."
Barry Wolff echoed Doug's thoughts.
"Our scouting group has done a fantastic job in identifying some players that we have on our list," concluded Wolff. "This is an important day for us, it's a day where we build towards the future."
Here is the full list of when team's will be drafting through eight rounds.
| ROUND 1 | ROUND 2 | ROUND 3 | ROUND 4 | ROUND 5 | ROUND 6 | ROUND 7* | ROUND 8* |
| --- | --- | --- | --- | --- | --- | --- | --- |
| Neepawa | Winkler | Neepawa | Neepawa | Neepawa | Swan Valley | N/A | N/A |
| OCN | OCN | OCN | OCN | OCN | OCN | OCN | OCN |
| Selkirk | Selkirk | Selkirk | Selkirk | Selkirk | Wayway | N/A | N/A |
| Winnipeg | Selkirk | Wayway | Steinbach | Dauphin | Winnipeg | N/A | N/A |
| Dauphin | Dauphin | Dauphin | Dauphin | Swan Valley | Dauphin | N/A | N/A |
| Virden | Virden | Virden | Swan Valley | Winnipeg | Virden | N/A | Virden |
| Wayway | Wayway | Portage | Wayway | Portage | Wayway | N/A | Wayway |
| Swan Valley | Swan Valley | Swan Valley | Winnipeg | Selkirk | Virden | N/A | N/A |
| Winkler | Winkler | Dauphin | Winkler | Winnipeg | Winnipeg | N/A | Winkler |
| Portage | Portage | Portage | Portage | Portage | Dauphin | N/A | N/A |
| Steinbach | Steinbach | Steinbach | Steinabch | Steinabch | Winnipeg | N/A | N/A |
Details

Contributed by

Darnell Duff
The best in the Manitoba Junior Hockey League and the best in the Saskatchewan Junior Hockey League would have begun their best-of-seven series tonight.
April 24 is the day that the Anavet Cup would have begun if the season were still going. The best-of-seven sees one team advance to the Centennial Cup which is the national championship.
As we can't preview this year's series, we'll take a look at the past.
2019: Battlefords North Stars vs Portage Terriers.
Battlefords won the first game of the series inside of Stride Place, 3-2. That was it for the SJHL champion. The Terriers won four straight games to win the title and advance to the nationals.
2018: Nipawin Hawks vs Steinbach Pistons.
The SJHL champion Hawks kicked off the series with a solid 4-3 road win. Riese Gaber and the Pistons would take home four of the next five games to take home the Anavet Cup in six games.
Prior to 2018, the last time the Anavet Cup was held was in 2012 and the SJHL came out on top.
2012: Humboldt Broncos vs Portage Terriers.
Backed by a 34 save shutout from Matt Hrynkiw, the Broncos took down the Terriers in seven games.
2011: La Ronge Ice Wolves vs Portage Terriers.
They didn't get it done in 2012; however, one year prior, the Portage Terriers won a thriller of a series.
It went down to the wire with each team splitting the first six games. In game seven, Jason Kasdorf shut the door as he made 23 saves in a 4-0 win for Portage.
Details

Contributed by

Darnell Duff
It was announced yesterday that Saskatchewan plans to re-open its economy in five stages. That process begins on May 4 and golfers in Saskatchewan are certainly ecstatic with the first stage which includes golf courses being able to be open to the public on May 15.
Ray Karlson at the Dauphin Lake Golf Club is hoping that Manitoba will follow suit and allow golfing in our province to begin on that exact day. And because Ray is optimistic, he will be opening up the pro shop at the club so people can register for a membership for the upcoming season.
Early bird prices have also been extended until May 3. You can find early bird prices by checking out Dauphin Lake Golf Club. When it comes to why you would want to become a member at the club, for Ray, it's really a no-brainer.
"We have a youth program going on right now, we give free lessons, and we get the kids going," said Karlson, General Manager. "We also have more people between the ages of 30-40. Our senior group also continues to grow. The course is also in tip-top shape."
The maintenance crew took off all the covers on the greens and Ray says the greens are in great shape after the winter.
"We've had some difficulties in the past, but that's not the case this year, they're great," continued Karlson. "We just have to tidy up a bit and we sure look forward to seeing golfers on this beautiful course."
When it comes to men's night, Ray does say there will be a delay on when that can begin. However, it's his goal to assure it will happen.
"We're going to have a Zoom call early next week with the men's club and executives," concluded Karlson. "We know how much that Wednesday night means for everyone. Wednesday night is a big night for a lot of people, we're going to figure something out."
Details

Contributed by

Darnell Duff
Kyan Grouette is the younger brother of Zach Grouette, both of which have done great things during their time with the Parkland Rangers program. Zach's time with the program came to an end after the 2018-2019 campaign, meanwhile, Kyan is just set to begin his U18 days with the program in the fall.
Grouette's first season with the U18 team will come after a superb campaign with the Bantam Rangers. It was a season that certainly impressed WHL scouts and that showed on Western Hockey League Bantam Draft day that took place earlier this week.
Brayden Dube was the first Ranger to be selected while Aiden Ziprick was up second. With 153rd pick overall, the Everett Silvertips selected Grouette. The 'Tips are known as contenders in the U.S. Divison year after year.
"I honestly can't explain how excited I was when I saw my name up on the board," said Grouette from Dauphin. "It was a shock, I can't describe it. It's just unbelievable that I got drafted, I worked so hard and it's a great feeling that the hard work paid off."
The 2019-2020 season was one for the history books for the Dauphinite. His 36 goals and 52 assists gave him 88 points, the third-most in the province at the AAA level. The total also gave him the 16th most points in a single season in bantam AAA history. Jonathan Toews is the all-time leader with 193.
Only Dube and Mark Liwiski who is now with the Kelowna Rockets have more points in a single season than Grouette in Ranger history.
"I honestly never even knew that, but it's such a great feeling," continued Grouette. "Points aren't everything, I couldn't have had the success I did without my great teammates."
Grouette also offered up his thoughts on Dube, Zalischuk, Ziprick, and Munro getting drafted on Wednesday.
"Everyone that got drafted definitely deserved it," he continued. "They all worked so hard for this and I'm extremely happy for them."
Just like Ziprick, Grouette has a plan for when he wants to make the jump up to the WHL. He wants to play one year with the U18 team before making the jump up. However, if he doesn't make that jump up on his original timeline, he's in no real rush.
"I just have to continue to get better and push myself," Grouette concluded. "It's all about working hard and continuing to do the small things right."
Details

Contributed by

Darnell Duff
Ireland Staples gave her all on the pitch for the past four years for the Swan Valley Tigers women's team. Starting as a defender, Staples made the move to mid-field when a select group of players graduated. It was a change she embraced and quite frankly, excelled at.
This past season, for example, Staples was one of the driving forces to the Tigers winning their zone championship which gave them a berth into the provincial tournament. In the provincials, the Tigers won their first game before back-to-back losses which ended their season.
"Everyone was really happy with how the season went," said Staples. "We all worked so hard and it was a good outcome to the season, we certainly gave it our all."
On a roster of 20, Ireland was a grade 12 player and she wasn't the only one. 12 Tigers in all were in grade 12, most of which had played the past several years together on their high school team.
"That was great, I really love the group of girls that I played my last high school game with," she added. "I couldn't have asked for any more. We all had each other's backs and it was so much fun."
Although her high school career has come to an end, the 17-year-old from Benito is set to take the next step. She's been recruited by the Brandon University Bobcats women's soccer team and she'll be joining the team in the fall. BU plays in the Manitoba Colleges Athletic Conference.
She was recruited at the provincials.
"I never really expected that a team at the next level would be interested in me," continued Staples. "When they came up to me and a couple of the other girls, it hit me. I was like wow, this is actually happening, it's pretty surreal."
Staples won't be going to BU alone. She's joined by her Tiger teammates, Sierra Makasoff and Josie Black. They were Tigers together and now, the Parkland trio is set to be Bobcats together when the campaign opens up in the fall.
"That's a really awesome feeling. It was actually pretty funny, we were all sharing a room at the provincials so they approached us at the same time and we celebrated," continued Staples. "It's not often that you get to play on the same team as your best friends in university so it's pretty great."
Brandon went 3-2-5 last season and they were just one win shy of playing for a league title.
Details

Contributed by

Darnell Duff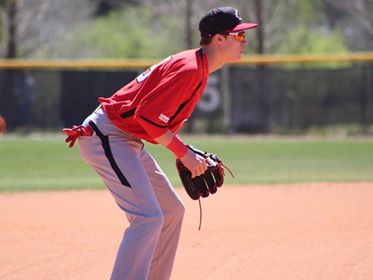 Many local baseball players have competed at national championships over the years representing Manitoba.
The same was expected to happen this year; however, that won't be happening now.
Baseball Canada has announced that they've cancelled all 11 scheduled events. One event was scheduled to be played in Manitoba. Stonewall was set to host the Women's Invitational from August 20-23.
Details

Contributed by

Darnell Duff
Yesterday was the Western Hockey League's Bantam Draft and it was a big one for the Parkland. Five players from the Rangers were selected, the highest of which was Brayden Dube of Roblin, Manitoba. Dube led the AAA league with 130 points this past season.
The next Parklander that was selected was the team's captain this past season, Aiden Ziprick. The 14-year-old from Russell was drafted 148th overall by the Lethbridge Hurricanes.
"It feels amazing, to be drafted it really is a huge opportunity," said Ziprick. "When I saw my name get called, I was in shock and I was so happy and honoured. It's a surreal feeling."
The 'Canes are the club that boasted two of the better defenders in the WHL this past season in Alex Cotton and Calen Addison who calls Brandon his home. The team also included Dylan Cozens who is expected to have a great NHL career.
Aiden first broke onto the AAA scene last season when he joined the Rangers and he had five assists in 36 games. With a goal of getting drafted this year, Ziprick spent many extra hours in the gym and that hard work paid off greatly. He was back with Parkland and as mentioned above, he was the team's captain.
In 36 games this past season, Ziprick tallied 14 goals and 33 assists for a 47 point total, 42 more than in his first season of AAA hockey. The success can be attributed to his hard work, confidence, and playing a much bigger role on a team that was coached by Tom White.
"My goal was just to make the Rangers last year and as the year went on, I started thinking about this year," said Ziprick. "My goal was to get drafted this season and I'm really excited that it happened, it means a lot to me."
Besides Ziprick and Dube, Will Munro, Kyan Grouette, and Carter Zalischuk were also selected in the draft which began with superstar Connor Bedard being selected first overall. Prior to even being drafted, Bedard had already signed his first WHL Standard Player Contract with the Regina Pats.
"That's pretty huge, all are really great players and great guys," continued Ziprick.
Ziprick's next goal is to make the WHL in time for the 2021-2022 season. His 2020-2021 season won't be taking place in the Parkland; however. Ziprick has committed to play with the Rink Hockey Academy Nationals Elite 15 team. He signed his intent letter to play earlier this month.
This past season, the Elite 15 team went 22-9-3-2 in the Canadian School Sport Hockey League. That was good for second in their division behind Northern Alberta. The team also featured another Parklander as Ryder Thompson from Russell played in 29 games. Thompson signed his first WHL Standard Player Contract with the Portland Winterhawks last off-season. It's safe to say that the small town of Russell is making a big impact in the hockey world.
"I've heard nothing but good things about that program," continued Ziprick. "I've seen the facility and everything, it's absolutely incredible and I can't wait to join that team."
In preparation for next season, Ziprick will have a rather rigorous off-season which includes workout sessions nearly every day of the week. He'll also be working with a trainer and of course, his brother Keaton Ziprick who was an all-star this past season in the Manitoba AAA U18 Hockey League.
"That's what you have to do to progress in this game and I plan on giving it my all so I can do just that," concluded Ziprick.
Stay tuned to hear from Kyan, Carter, and Will in the coming days.
Details

Contributed by

Darnell Duff
Two more Parkland Bantam Rangers players have been selected in the WHL Draft.
Earlier today, Brayden Dube was selected 29th overall by the Seattle Thunderbirds.
Aiden Ziprick and Kyan Grouette have now been selected. Ziprick was selected 148th overall by the Lethbridge Hurricanes. Five picks later, the Everett Silvertips selected Kyan Grouette at 153rd overall.
Carter Zalischuk has now been drafted 172nd overall by the Spokane Chiefs. Will Munro was selected 228th overall by Kelowna.
Earlier this week, Ziprick was auto-protected by Waywayseecappo, Will Munro was protected by Swan Valley while Kyan and Zalischuk were protected by Dauphin.
Stay tuned to hear from Kyan, Zalischuk, and Ziprick moving forward.
Details

Contributed by

Darnell Duff