Latest Sports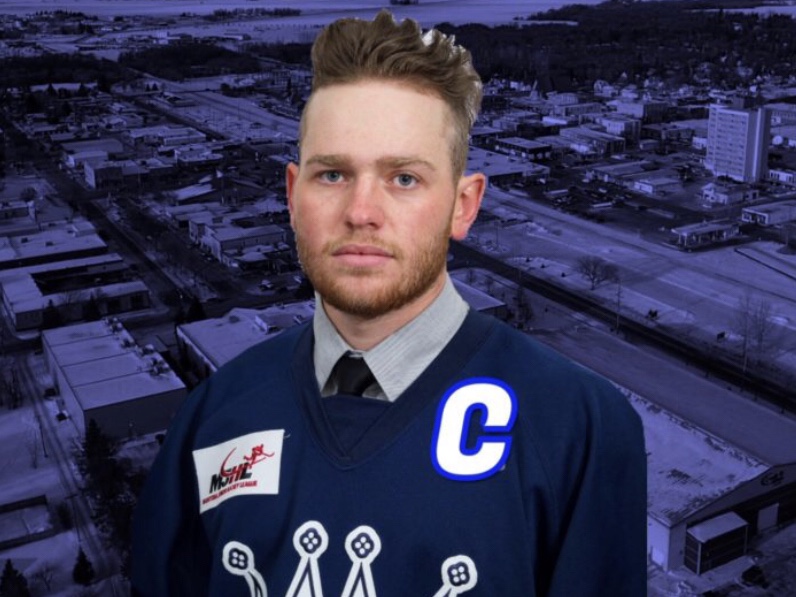 The Dauphin Kings begin their 53rd season on Friday evening and ahead of it, they have announced that Grady Hobbs will serve as Captain.
The fifth-year King has played in 224 regular season games with Dauphin. From Deloraine, Hobbs was last year's most valuable player and he's scored 71 goals and added 77 assists in his time with the Club.
This will be Grady's final year in Dauphin before he begins his Division 1 career next year at RIT.
"A lot of respect for Hobbsy and what he's done here. The attitude, the work ethic, the compete level. Every day at practice and every game he plays there's never a lack of effort," said Doug Hedley on the announcement. "I think it's something that we want representing the organization and I couldn't think of a better person to wear the 'C' this year for the Dauphin Kings."
The team will announce their assistant captains in the coming weeks.
Details

Contributed by

Darnell Duff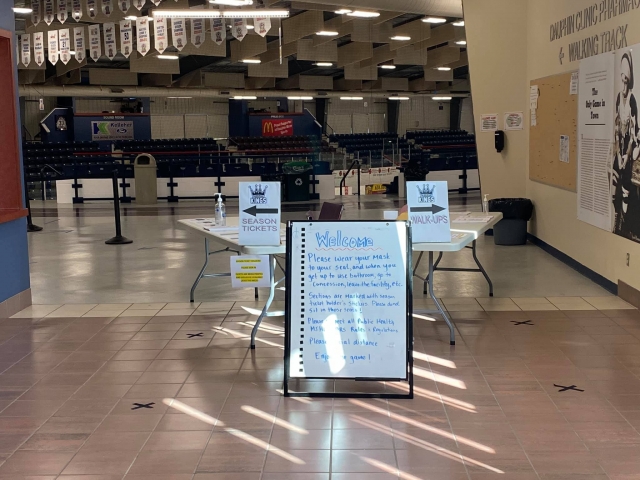 The Dauphin Kings will host their home opener on Friday night inside of Credit Union Place.
As a part of the MJHL's Return-to-Play plan, the arena will be at 50% capacity for the 7:30 p.m. puck drop. There will be 100 walkup tickets that will go on sale at 6:30 on Friday at the Speedy Glass South Ticket Office. When you walk into the arena, there is a COVID-19 self-assessment tool. You must wear your mask while walking around; however, you can remove it once you sit in your seats.
"The Dauphin Kings and Dauphin Rec Services has done a great job of following all public health guidelines so we ask the same thing from the public," offered Christian Laughland, Director of Business Operations.
You will notice that many seats are tied up; however, people have been untying the ropes to use the seats throughout the preseason. Christian says the Club is asking the public to not untie any ropes at any games this season.
"Those ropes are there for a reason, we plan on following all guidelines set by the province," said Laughland. "We want to play hockey for as long as we possibly can."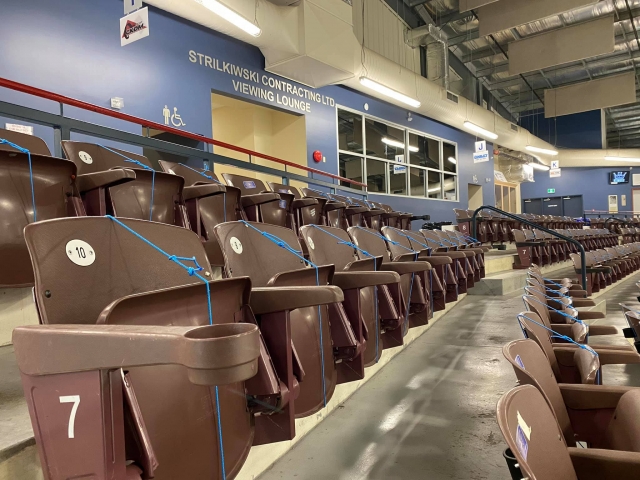 The Kings are also asking fans to keep the following in mind when attending games.
If you have an assigned seat, please remain in that seat. There is no standing at this time.
Fans on the concourse should be moving except when at the concessions, washrooms, or exiting the building.
Fans should remain in their seats during intermissions, except for moving directly to a washroom, concession, or when exiting the facility.
Fans are encouraged to socially distanced themselves from people outside their households.
Details

Contributed by

Darnell Duff
From 1999 to 2003, Benji Husband played 140 games with the Dauphin Kings, his hometown junior team. From Dauphin, Husband scored his first-ever junior goal in the 1999-2000 season where he played in four games.
Benji would go on to rack up 86 points with Dauphin and he also put up 33 points with the Parkland U-18 Rangers in the 2000-2001 season.
"Living at home playing in front of hometown fans is always a plus and I loved every minute of playing with the team," said Husband. "There were a lot of memories over those four years that I still think about today, so that's how great my time was playing with the Kings."
Husband's junior career didn't end in Dauphin; however, as he joined the OCN Blizzard for a short stint before finishing in Winnipeg with the Saints. He would go on to play 99 games with them and he recorded 63 points -- 19 of which were goals -- as his junior days officially came to an end in Winnipeg after the 2004-2005 season.
"It was pretty different going from playing in the North Division to the South Division, but I enjoyed my time in Winnipeg," offered Husband.
Family Affair:
It was the summer of 2019 and Benji's mom, Loreen had an idea of sending in a video to Family Feud as she has always been a big fan of the show. So Benji, his two sisters, Heidi and Maria, and his brother-in-law, Ryan came together to make a video and they sent it in. Months later, they were invited to audition for the show in Regina and the Husband family instantly became a hit.
So back in February of this year, the family packed up their bags and made the trip to Toronto as they were set to compete on Family Feud.
"It was absolutely amazing. The crew at Family Feud Canada is top-notch, they treated us like Kings and Queens," said Husband. "They made you feel super comfortable although we were all nervous because we were going on national television. We all loved every minute of it."
The episode was recorded and now you can watch it this afternoon. It will air at 2:00 p.m. on CBC TV and CBC Gem.
Details

Contributed by

Darnell Duff
There is just one more day of preparation for teams across the Manitoba Junior Hockey League as the puck will officially drop on the 2020-2021 season on Friday evening at six different facilities across the province.
In Dauphin, the Kings will play their home opener against the Waywayseecappo Wolverines, a team that has certainly improved over the past couple of years under Head Coach and General Manager, Taylor Harnett. Wayway finished in fifth place in last year's regular-season and were down 2-1 against Swan Valley in the first round of the playoffs when the season was ended.
Ahead of Friday's game, Wayway opened up main camp on Friday, September 18, which led up to the Joe Brandon intrasquad game on September 20. The preseason began for the Club just three days later with a 3-2 overtime loss against the Virden Oil Capitals. Two days later the team beat Neepawa, 4-3 before they ended their exhibition schedule with a 5-4 loss against Neepawa. In that final game against Neepawa, the Natives opened up a 5-1 lead after 40 minutes and their comeback bid come up just short.
The team welcomed familiar faces such as Jaymes Knee who led the team in scoring last year as well as Mackenzie Belinski who is from Vista and was acquired in the offseason. They also welcomed Tyson Zimmer who scored in the game against Virden as well as Ryder and Josh Thompson. Thompson has since been sent down as he's playing on the Parkland U-18 Rangers.
"We're really excited about how the process has been going for the past three weeks," said Harnett. "Everyone is really excited to get going and it should be a fun journey that starts in Dauphin on Friday."
As noted above, Jaymes Knee is back in Wayway after he produced 19 goals and 39 assists last season for the team in 56 games. Jaymes finished in a tie for 12th in league scoring and his 39 assists had him ranked in a tie for ninth. The 19-year-old from Brandon opened his junior career by playing in 59 games for the Kings -- the team he will battle against eight times this season -- and he chalked up 42 points in that time. He has now played in 84 with the Wolverines where he's added up 84 points.
"We expect big things from the young man, there's no doubt about that," continued Harnett. "I think the one thing that helps Jaymes is he relies on his teammates and he makes everyone better around him when he's on the ice. Also with that said, I think he has some personal goals he wants to set, but he does a great job of just focusing on what the team needs before what he needs."
Other players to watch:
Mackenzie Belinski - 20-year-old that is ready for his fourth and final season of junior eligibility. From Vista, He's scored 53 goals and added 75 assists in 172 games in the league. In just two seasons playing with the Yellowhead U-18 Chiefs, he recorded 90 points, 31 of which were goals.
Conrad Phillips - 20-year-old that is entering his third season with the team. He's scored 39 goals and added 32 assists for a 71 point total in 117 games.
Reagan Rabbit - 19-year-old defenceman with good size that had 12 points last season. This will be his second season with Wayway.
Breakout candidate:
Kieran Thiessen - He had three goals and four assists in just 27 games with Wayway last year. Also had two assists with Transcona in the MMJHL and now he's back with something to prove as a 19-year-old.
More Wolverines:
The Club is coming off its second-best finish in franchise history and has the offensive pieces back in place to take another step in 2020-2021. Wayway's 32 wins last year were just two years removed from an eight-win season when they went 8-48-3-1 in the 2017-2018 season. The team went 32-21-5-2 last season.
With a solid group of veterans coming back that will be put together with some offseason acquisitions from Taylor, on top of a solid group of younger players, Harnett and the rest of the Club know what they can do and know what they want to achieve.
"We know what our expectations are as a group and they're realistic," ended Harnett. "That goal is to focus on having a long playoff run and we want to bring a championship back to Waywayseecappo. The most important thing is we have a group here that believe that is attainable and that's important."
After Friday's game in Dauphin, the Kings will head to Wayway for the Wolverines opener.
Details

Contributed by

Darnell Duff
Tristen Robins said it was going to be a day that he will never forget when he got drafted in this year's NHL draft.
What was once a dream is now a reality for the Clear Lake native. On day two of the draft, the San Jose Sharks selected Tristen, 56th overall.
Robins is coming off a career-year in which he posted 73 points with the Saskatoon Blades and was named the team's most valuable player.
Welcome to the team, Tristen Robins! @SAPSports | #SJSharks pic.twitter.com/ARhs2I5QHj

— San Jose Sharks (@SanJoseSharks) October 7, 2020
Stay tuned to hear from Tristen in the coming days.
Details

Contributed by

Darnell Duff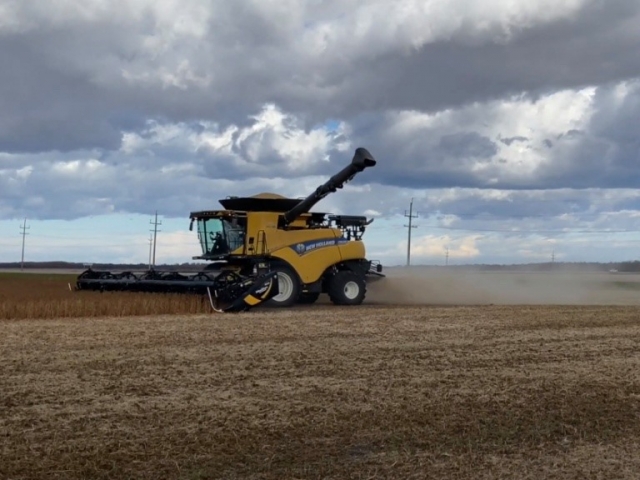 There's no surprise to how important the annual Grow Project is to the Dauphin Kings and it has wrapped up for another year.
The organization's land down Industrial Road was combined on Tuesday afternoon after a rainy start to the day.
"Things turned out pretty good," said Rae Csversko. "We had four combines and three trucks turn out so that's amazing. I think the yield is going to be really good as well."
Roughly $54,000 was put into the team's account after last year's crop. This year's yield of soybeans surprised Rae and the crew and at the end of the day, Rae is hoping $45,000-$55,000 can be put in the account.
"We have some really good land here thanks to our lease with the RM and the City," said Csversko. "Every last cent of what's going to go to the bank is needed desperately."
Gary Sydor is a big part of the operation every year. He was out with a combine on Tuesday as this year's project is officially in the books. Looking forward to next year, the team will be planting canola. The five-year lease will enter year four next spring.
"Things went really well. We also have to thank all of our suppliers, all of the seed was free," said Sydor. "We couldn't do it without our supporters, without them, we would be dead in the water. This grow project really is huge for the organization."
In other Kings news, don't forget that the team's home opener is coming up on Friday evening at 7:30 inside of Credit Union Place. You are being reminded to head to the rink early for a light show ahead of a battle with Waywayseecappo. It's also a chance for fans to check out what Vincent Nardone can do for the first time.
Details

Contributed by

Darnell Duff
Liam Jardine was great with the Pilot Mound Academy varsity team in the 2017-2018 season. Playing in the Canadian School Sport Hockey U-17 League, Jardine sported a 1.44 goals against average to go along with a .925 save percentage.
After that season, the goaltender originally from Neepawa moved to Dauphin to join the Parkland U-18 Rangers where he joined Keaton Ziprick between the pipes. Ziprick would play the majority of the games; however, Jardine did suit up in 17 throughout the campaign.
"I thought it was lots of fun, we had a great group of guys and we all got along really well," said Jardine. "We didn't enjoy the success that we wanted, but I think we opened some eyes and played some pretty good games."
Jardine billeted at the Chubka's with Taggert Plouffe who had 34 points last season. Jardine had a strong bond with many players on the team, but there was no doubt that he became closest to Plouffe who turns 18 in March.
"Living with the Chubka's was tremendous, they really welcomed me with open arms," said Jardine. "I shared the basement with Taggert so we became really good friends and enjoyed some great times together. He's an awesome guy and I'm happy I was able to spend the year living with him as well."
Liam went from Pilot Mound to Dauphin within two years and now, the Neepawa native has made his way to Stonewall to continue his hockey career. He's joined the Stonewall Jets of the Manitoba Major Junior Hockey League (MMJHL). The former Ranger wasn't even sure if he was going to play hockey this year. In the offseason, he had sent emails to teams letting them know that he was interested in getting the opportunity and after a little bit of a wait, Stonewall came knocking.
They said they were looking for another solid goalie to join Adam Swan who is a former draft pick of the Western Hockey League's Lethbridge Hurricanes. The team cut their roster down last Wednesday and Jardine will remain with the team as he shares goaltending duties with Swan who has also played in the MJHL most notably with the Winnipeg Blues.
"Things are off to a great start, it seems that we have a great group of guys," said Jardine. "We've hung out a few times and it's always been a blast, so that's great."
The preseason is now underway and Liam certainly got off to a solid start. He made 17 saves on 18 shots and earned the win as Stonewall cruised past the Transcona Railer Express, 5-2. The regular season will begin later this month and Jardine is confident in the team's abilities after that 5-2 preseason win. The team went 25-18-2 last year which finished them in fifth place.
"Our expectations are pretty high, we have lots of returning guys," ended Jardine. "They did fairly well last year and our goal is to improve this year and push for a championship."
Liam returns to the ice for the team's final preseason game on Friday.
Details

Contributed by

Darnell Duff
Luke Decorby lit the candle three times on Tuesday evening as the Parkland U-18 Rangers cruised past Yellowhead, 8-1.
Kyan Grouette, Matthew Munro, Carter Zalischuk, Jayce Legaarden, and Rylan Gibbs also scored in the big victory.
The win comes after Parkland swept Norman over the weekend.
Next up for the team is three practices before a two-game trip against Norman next weekend.
Details

Contributed by

Darnell Duff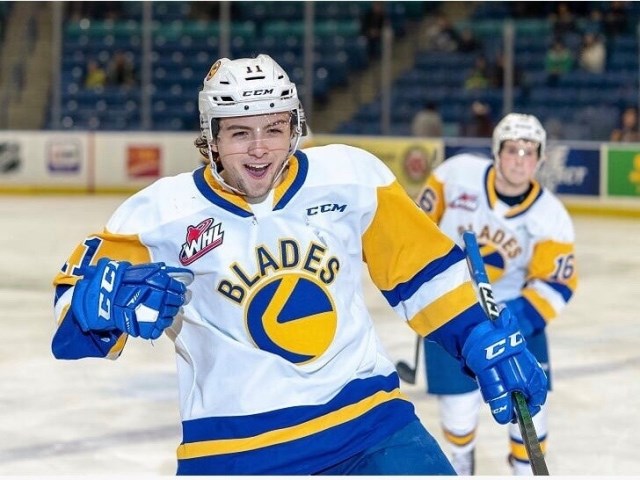 It would come as a complete shock if the New York Rangers didn't use their first-overall selection to pick Alexis Lafreniere as the NHL draft begins on Tuesday evening, virtually. The Canadian superstar from Saint-Eustache, Quebec has recorded 327 points in just 193 games in the Quebec Major Junior Hockey League with the Rimouski Oceanic.
At the last edition of the IIHF World Junior Hockey Championship, he scored four goals and added six assists for 10 points in just five games. A mock draft heading into the evening has Quinton Byfield, Tim Stützle, Cole Perfetti, and Lucas Raymond could round out the top five.
Rounds two through seven of the draft will begin on Wednesday morning. Betty and Dan Caruk of Dauphin will certainly have their eyes on this week's festivities as their grandson, Tristen Robins is eligible to be selected.
The Clear Lake native has played in 144 games in the Western Hockey League -- 143 of which have come with the Saskatoon Blades -- while his WHL debut came with the Regina Pats. Robins recorded his first WHL assist with Saskatoon in the 2017-2018 season.
The draft was originally scheduled to take place on June 26-27 at the Bell Centre in Montreal; however, it was postponed due to the novel coronavirus and now it will take place virtually.
"I think having these last few months has given scouts and teams time to do more research on me as a player and I think that's why my draft stock has improved," said Robins. "To be honest; however, this summer hasn't really been any different than any other. I've been training five times a week and giving it my all."
Robins enters the draft as the 86th ranked North American skater. After a 25 point season in his rookie campaign, Robins broke out last season as he posted 73 points -- most of which came after a slow start -- when he recorded just 22 points in his first 31 games.
After the Christmas break, Robins came back to the Bridge City as a new man as he put up 51 points, 23 of which were goals in his final 31 games. He finished the season 14th in league scoring and third among draft-eligible players.
"That's a pretty huge feather on my cap, I'm very excited to watch this draft with my family," said Robins. "Whether I get selected or not, I'm really excited to share that moment with my family if I'm given an opportunity by a team."
So more than three months after the original dates in late June, the draft will begin on Tuesday at 7:00 p.m. Robins is projected as a mid-round selection which means he would be selected Wednesday if that's the case.
He doesn't have a team in mind when it comes to who he wants to get drafted by, he just knows it would mean everything to see his name on the board.
"I'm through the roof right now, I'm so incredibly excited," offered Robins. "I've had these days circled on my calendar for a long time and I can't wait to see how it all unfolds."
Ahead of Tuesday's first round, Tristen has chatted with all 31 organizations via Zoom or over phone calls. In fact, he just got off an hour-long Zoom call on Tuesday afternoon.
Moving up:
As noted above, Robins is the 86th ranked North American skater; however, it certainly wasn't always the case.
He was the 134th ranked North American skater in the midterm rankings, meaning he jumped up 50 spots.
Only first-round hopeful Seth Jarvis had more points in the same span of games, and among draft-eligible WHL players, only Jarvis and Connor Zary had more than Robins' 73 points at the end of the season.
Eying up Tristen Robins ahead of the 2020 NHL Entry Draft 👀#BladeCity | @tristenrobins1 pic.twitter.com/H1OCnYeBtE

— Saskatoon Blades (@BladesHockey) May 11, 2020
In other draft news, several Brandon Wheat Kings are also projected to be drafted today including Braden Schneider who is expected to be picked in the first round.
Details

Contributed by

Darnell Duff
The Swan Valley Stampeders weren't exactly pleased with how things turned out in the preseason. They gave up 13 goals -- six of which came against Dauphin in the annual rookie game -- as they finished their short exhibition schedule with one win and two losses.
Besides their defeat against Dauphin, the Stampeders ended up splitting a pair of games against OCN, their northern rivals. Jayden Perron scored twice in OCN's 6-3 win against Swan Valley, five of the goals came in the third period.
With their most veteran and experienced lineup of the preseason playing against OCN to finish things up, the Stampeders scored four straight goals in a 4-1 win. Newcomer Haydn Delorme who was acquired from Prince George in the offseason scored a goal in the game as did Quin Mulder, Jackson Betcher, and Jayce Nikbakht. Barry Wolff is back as the team's head coach and general manager and he had this to say on how the preseason went for the Club.
"I don't know if the two losses concern us because it's only the preseason, but we still hate losing games," said Wolff. "As we progress throughout camp and our games, we're happy with where we are, but we certainly have a long way to go."
Wolff says the biggest focus this week ahead of this weekend will be working on systems.
"Some guys that come in have habits at lower levels, but you won't get away with some of those things in this super competitive elite league," said Wolff.
This year's Stampeder roster will have plenty of local content, led by 20-year-old Lane Kirk who is from Swan River. Also from Swan River are Jayden Mosiondz, Carter Cockburn, and Betcher. 10 players from last year's team have returned, including all-star goaltender Mikael Foucher.
"It's pretty exciting for those local guys. Cockburn and Betcher came in as young guys and they've both taken steps ahead each year," said Wolff. "When it comes to Kirk, what else can you say about the man. He's always been a leader."
Without a college commitment, Foucher has one more year to show what he can do and if last year was any indication, the St. Hubert, Quebec native will be a tough man to beat. Foucher won 24 games for Swan Valley last year and his .917 save percentage was the second-best in the league only behind Matt Lenz and his 2.80 goals against average was third in the league. In his lone action this preseason, he turned away 30 shots in that 4-1 win against OCN as he picked up right where he left off last season.
Foucher has said in the past that he knows how important this season is for him individually and Wolff is expecting big things from the 20-year-old.
"He's pushed hard over the off-season and he's extremely eager to get a college commitment," ended Wolff. "His work ethic has been extremely strong so far and he's going to relied on heavily this year."
Swan Valley plays the first of four straight against OCN as they open their season on Friday night at the Gordon Lathlin Memorial Centre. The team's home opener is just 24 hours later at the Centennial Arena where 500 fans will be permitted in the stands. After four in a row against the Blizzard, the Stampeders remain in their division to play four straight against Waywayseecappo. The Stampeders' first out of division action is November 6 and 7 when the team plays the Selkirk Steelers.
The first of four Parkland battles in a row is on November 20 in Swan River. You'll be able to hear that game with Darnell Duff.
Stampeders 2020-2021 roster:
Goaltenders - Mikael Foucher and Dylan Black.
Forwards - Carter Cockburn, Myles Mason, Parker Johnson, Alex Danis, Callum Fortin, Josh Beauchemin, Haydn Delorme, Quinn Mulder, Noah Fladager, Cody Barnes, Jamie Valentino, Emile Pichette, Max Pelletier, and Jayce Nikbakht.
Defencemen - Lane Kirk, Tyler Park, Owen Harris, Danny Griffith, Jayden Mosiondz, Jackson Betcher, and Brenden Saether.
Details

Contributed by

Darnell Duff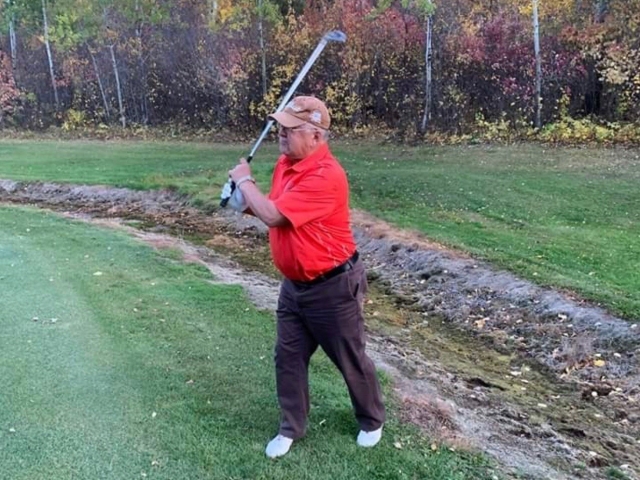 A gorgeous forecast is ahead for all of this week and that's great news if you're a golfer and have plans of getting out a couple of more times. The Gilbert Plains Country Club is still going strong and they plan on doing so through this long weekend.
"People are still excited to get out and play, so we're going to stay the course here and stay open for as long as we can," said McCallum.
It was a busy weekend at the Club as they hosted their final tournament of the season with the Ironman Tournament. Team Chad Ducheck was on fire as they went 8-under to win the title, for the second time in the past six years.
The course was set up as tough as possible and every golfer is still raving about how much fun was had.
"It was a really fun day, our grounds crew did such a tremendous job on setting up the course," offered McCallum. "People are already excited about coming back next year, so that's great news."
It's $60 to play 18 holes with a cart and when you do get in your final rounds of the season although it's October, McCallum says you're in for a treat at one of the province's nicest courses in the province.
"WOW, that's one of the words I'm using right now when talking about the course," said McCallum. "The fairways are just beautiful and we're very fortunate to get this weather in the fall so our greens are in excellent shape as well."
As the 2020 golf season slowly comes to an end, Scott wants to thank everyone who supported the Club this year including the volunteers. He says the amount of volunteers that helped out throughout the summer truly is incredible.
"We're really looking forward to hosting tournaments and functions in our new building near the pro shop and that wouldn't have been possible without volunteers," ended McCallum.
548-3030 is the number to book your tee time or head to Gilbert Plains Country Club.
Details

Contributed by

Darnell Duff