Latest Sports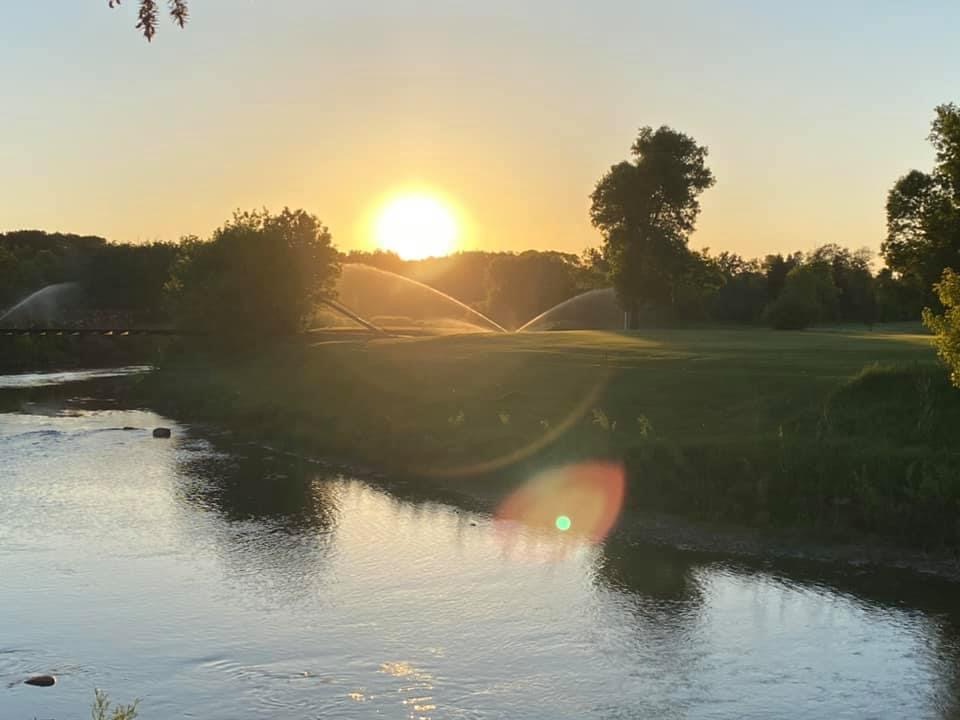 You wanted tournament golf at the Gilbert Plains Country Club and you're about to get it.
The Men's Open is slated for next Saturday, June 20, with a shotgun start at 10:00 a.m.
It'll be $80. You must pay your entry fee prior to next Saturday. If you try to pay at the course on June 20, you won't be allowed to tee it up and you can sign up with a complete foursome.
"We're really excited abouttournament golf. We're going to be very careful and cautious," said McCallum. "We're also going to be very careful when it comes to carts when players arrive on that day."
Your entry fee includes a meal and prizes and McCallum confirms social distancing will be respected during dinner time.
"I think it's safe to say that all clubs rely on tournaments throughout the season," continued McCallum. "We believe we have the space to make this event very successful while also making sure everyone stays safe."
The good thing about this tournament is that it's open to everyone. Whether you're a scratch golfer or you play three times a season, you can play and you'll have a good chance at winning a prize.
The event is flighted and each cash prize is the same whether you finish in first overall or first in the fifth flight.
"That's what we pride ourselves on here at the Gilbert Plains Country Club," concluded McCallum. "There's a place for everyone. Don't let the calibre of your golf game deter you from playing. It's about getting out with some friends, socializing, and enjoying the great day that it will be."
Just a reminder, you can't signup to play on June 20, you must signup and pay prior to that day or else you won't be permitted to play. 548-3030 is the number to register today or stop by the proshop.
Details

Contributed by

Darnell Duff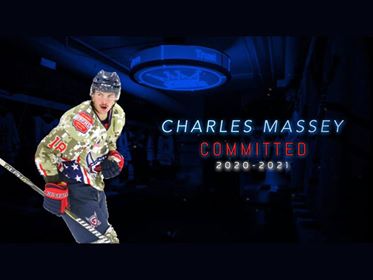 It's been a busy week for the Dauphin Kings as another player has committed to the program ahead of the 2020-2021 season.
This time, it's Charles Massey. He stands in at 6'1 and he's 190 pounds. Massey, from Témiscouata-sur-le-Lac, Quebec, played last season in the United States Premier Hockey League. Most of his action was spent with the Richmond Generals and he amassed eight goals and 11 assists in 30 games.
He also spent some time in the Eastern Hockey League where he had two goals and four helpers in 11 games. The upcoming season will be Massey's final as a junior-hockey player.
"Working with a guy out west, he had good things to say about him," said Doug Hedley. "He's supposed to be a really good kid who works really hard. We're looking forward to him helping the program."
"I heard about Dauphin through a few people and I looked into the club's structure and I really like it. It looks like a great place to play as well," said Massey.
Earlier this week, Dauphin announced that Jean-Michael Gilbert has committed to the program.
Also from Quebec, Gilbert had five goals and 12 assists in 17 games playing with Shady Side Academy in Pittsburgh.
"He moves the puck very well and he loves to jump up in the offence," said Hedley on Gilbert. "Any time you can get a guy like that who has played at a high level and has interest from other leagues, we had to jump on it. He should definitely fit somewhere in the top six of our lineup next season."
This off-season has been anything but ordinary for Hedley. Usually, by now, he would have spent a ton of time on the road chatting with prospective players and attending different camps in different cities. Due to COVID-19, he hasn't had that chance. Instead, he's spent extra time getting to know players over the phone and watching game tape from past seasons. He does; however, hope that changes soon.
"I have about seven or eight players that I want to sit down with and have some lunch and talk about our program," said Hedley. "We want to get out to the different provinces and convince these guys to join us. So I'm looking forward to when that can happen, it's just a waiting game at this time."
When it comes to scheduling for the upcoming season, the MJHL is taking care of that. Dauphin has pre-booked about 10 home games, one of which will be the highly popular 'Teddy Bear Toss'.
The MJHL will hold its annual general meeting on June 24.
Details

Contributed by

Darnell Duff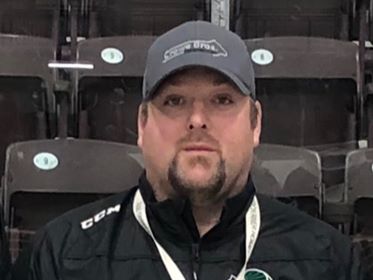 The Parkland U18 Rangers wrapped up a busy week of information sessions last evening in Swan River. After hosting one earlier this week in Dauphin, Rick Freese and Tyler Carefoot hit the road to get an understanding of what the interest is like in the valley.
Eight players showed up alongside parents. The goal of the sessions was to educate players and parents on what they can expect when they come to training camp. Freese and Carefoot wanted to chat with as many Parkland players as possible.
"I think the parents were very happy that we made the trip and chatted with them," said Freese. "They got a glimpse into what the program looks like. I think it was received very well and they were very happy to see us."
30 players and dozens of parents in all came out between the two sessions in Dauphin and Swan River. For a team that has struggled at times to ice a full roster in the past, numbers like this are certainly a positive for the coaching staff, both of which are from Dauphin.
"We've made a ton of phone calls to a ton of players. We're expecting big numbers at our training camp in August," continued Freese. "I wouldn't be surprised to see 45 to 50 players. I think that's a great thing, healthy competition always helps out a team, especially early in the season."
In case you missed how Tyler and Rick became coaches of the U18 Rangers, well that was announced back in mid-May that they would be joining forces. Tyler ended last season as interim head coach of the program.
"I think we're going to complement each other very well," concluded Freese. "I'm really looking forward to getting the season going and so far, so good."
The U18 Rangers tour will head to Roblin and Russell in the very near future.
Details

Contributed by

Darnell Duff
After playing minor hockey in Dauphin for many years, Noah Wiens made a change when he entered high school at the DRCSS.
A member of the Westman High School Hockey League, Wiens joined the Clippers as an "affiliated player" in grade 9. That means he played whenever the team needed an extra forward.
Wiens would end up playing in more than a dozen games that season for a Clippers team that went 13-10-0-1 in the regular season.
Noah didn't record a point in his grade 9 year; however, he added two goals and one assist in 22 games the next season.
In the 2018-2019 season, Wiens really found his way with nine goals and 10 assists as he helped the team advance to the league championship series. In his final year of high school hockey this past season, Noah scored another six goals and he added 10 assists.
When it was all said and done, Noah played in well more than 80 games with Dauphin.
"I had a great four years with the team, it was a blast," said Wiens. "I made so many great memories and great friends along the way."
Wiens says one of his favorite memories during his time with Dauphin was travelling to Los Angeles this past season for a tournament.
Wiens has now graduated from high school and he's set to attend university next winter and he's received some help for when he does.
Every spring, the Manitoba High School Athletics Association, with support from the McDonald's of Manitoba presents 16 student-athletes with a $1000 scholarship.
The criteria to win the scholarship are maintaining a 75% academic average while demonstrating exceptional leadership in high school sport, school, and community involvement. You also have to be nominated for the award and Wiens was able to check off every box.
"It feels really good to know that I won this scholarship," concluded Wiens. "It's awesome to see that my hard work paid off over the course of my days at the DRCSS."
Details

Contributed by

Darnell Duff
Jean-Michael Gilbert played forward for the majority of his playing days until his Bantam AAA days. That's when he made a change and now, the Vallée-Jonction, Quebec native plays on the back end and he prides himself in defending his own net.
Already with a solid cast of back end players for the upcoming 2020-2021 season, Gilbert will move to the City of Sunshine and join the Club.
Playing with the Shady Side Academy last season, Gilbert had five goals and 12 assists in 17 games. They play in the Midwest Prep Hockey League and Shady Side is located in Pittsburgh.
"I really like playing as a defenceman, but I also really enjoy jumping up in the play," said Gilbert. "I would say I'm an offensive defenceman who can make it happen at both ends of the ice."
Standing in at 6'2 and 180 pounds, Gilbert adds to the solid cast of back end players as mentioned above. Dauphin recently acquired Parker Malchuk who will be an extremely strong asset to the team. Eligible returning players include Cole DeKoninck who led all MJHL defenceman in scoring this past season.
Gavin Wendorf, Kadin Ilott, Colby Jaquet, and Ty Brant are all also eligible to return to this upcoming year's team.
When it comes to why Gilbert chose Dauphin, he has a pretty neat story. He met two of the team's players in Boston and they had good things to say about the program. He also knows the Dauphin is a wonderful place to play junior hockey.
"I've heard the fan base is awesome and that's really important to me," continued Gilbert. "I think playing in front of a lot of fans brings on great challenges and I love that. I'm really looking forward to moving to Dauphin and playing for the organization."
Just like Grady Hobbs did this past season, Gilbert has a goal of committing to a Division 1 university in the future. Hobbs, who was the league's MVP this past season, committed to play at Rochester Institute of Technology (RIT).
Details

Contributed by

Darnell Duff
Fastpitch has certainly grown in popularity over the years in the Parkland and many different associations were excited to host another great season of action.
However, COVID-19 has cancelled several associations plans including the Ste. Rose Fastpitch league.
They have made the difficult decision to cancel the 2020 summer season. Steven Hopfner conducted a zoom meeting with coaches within the league and the decision was unanimous to cancel the upcoming season.
"This was a tough decision, all of our girls get so excited to play for the whole summer," said Hopfner. "We just want to make sure everyone is safe, that's the most important thing. It's not an ideal situation, but we'll deal with it and move forward."
Last year, there were teams at the U8, U10, U12, and U14 level. This season, Ste. Rose was looking to add a U16 team which means the cancellation will affect roughly 65 fastpitch players in the area.
So Ste. Rose is taking a break in 2020; however, Steven confirms they'll be back in 2021 and they'll look to be bigger and better than ever.
"There's no doubt about that, we'll come back as hard as we can," concluded Hopfner.
If you haven't played fastpitch before in Ste. Rose and you're interested, Steven says its a growing sport and it's a great chance to get some exercise, meet some new friends, and enjoy a great summer of competition."
Details

Contributed by

Darnell Duff
The Parkland U18 Rangers held an information session this past Monday at the DMCC Grandstands.
On top of providing players and parents with information on what can be expected ahead of the 2020-2021 season, Tyler Carefoot and Rick Freese were formally introduced as coaches.
22 players came out to the meeting alongside dozens of parents.
"It was absolutely tremendous, a great turnout," said Tyler Carefoot. "There is definitely a lot of buzz when it comes to the Rangers program. There is a lot to be optimistic about."
The meeting included families from Dauphin, Grand Plains, McCreary, and Ste. Rose. Now, Tyler and Rick will continue their Parkland journey as they look to get a sense of what the upcoming season will look like.
They'll be hosting another information meeting tonight for any interested players and parents in Swan River. The meeting will take place at 7:30 p.m. at Legion Park.
"It's just an informal chat to present some facts about the program," said Carefoot. "We lay out all the facts so parents and players know what they're getting into."
After tonight, Carefoot says they will travel up to Roblin and Russell in the very near future.
Tyler says he is very excited for training camp which will take place in late August. Rick and he expect each player to come to camp in extremely good shape as there will certainly be a very good battle for spots on the roster.
Details

Contributed by

Darnell Duff
Like so many young junior golfers in the Parkland, it's been a busy start to the season for Jackson Delaurier.
The 13-year-old who lives out at Dauphin Beach has played basically every day since the season started back on May 4. Most of his rounds have come at the Dauphin Lake Golf Club; however, he's also played at Gilbert Plains, and Clear Lake when it comes to courses in the Parkland.
His best score of the season so far is a 76 in Dauphin.
"It's been a great start to the season, I'm playing quite well," said Delaurier. "I also love playing with my friends and spending time with them, it's a ton of fun."
Jackson's golf tour across the province has now taken him outside of the Parkland, but not by much. He played in the first event of the Westman Junior Tour yesterday at the Minnedosa Golf and Country Club and what a round it was.
He fired an 82 to win the event in the 14 and under age group. He beat fellow Dauphinite Luke Myhre by eight strokes as Luke fired a 90 to finish in second place.
"I was very happy with my performance, for sure," continued Delaurier. "It was a little bit shaky on the front, I had a lot of birdie putts but I just couldn't score. I had a birdie on the back, so I was happy. It was a great start to my tournament season."
This season is Jackson's third year playing on the Westman Tour. He played a couple of events two seasons ago and last year, he played full-time. He also finished second place overall last year and after winning the first tournament this year, he plans on making some noise the rest of the summer.
"I'm feeling pretty good about my game right now and I'm really looking forward to playing a lot of tournament golf this season," added Delaurier. "If I just keep playing how I know I can, I don't see why I won't be able to compete near the top for the season."
Jackson will now hit the road for Killarney to play in next Tuesday's event.
Other Parkland scores:
(14 years-old and under)
Luke Myhre - 90
Brady Turko - 99
Colby Lowe - 99
(12 years-old and under)
Quinten Fisk - 102
Hayden Shtykalo - 102.
Details

Contributed by

Darnell Duff
Yesterday was a tough day for university sports fans across the province and across the country.
Canada West announced that all term-one fall sports have been cancelled. That means no competition, including regular season play, playoffs, or championship action will happen in football, soccer, women's rugby 15's, and women's field hockey during the first term of the 2020-2021 season.
The cancellation is due to the coronavirus outbreak and the uncertainty of what the immediate future looks like. U Sports has also announced that they've cancelled six national championships, including the Vanier Cup which is the national football final.
In addition, decisions on whether first-term conference championships scheduled for men's and women's golf, men's and women's cross-country and men's and women's swimming will be made by July 15.
At this point, those championships are still scheduled to take place; however, that could change within the next month.
Rocky Olfert is the Managing Director for Canada West and he says a COVID-19 Task Force was comprised of Canada West Board members representing each province, along with medical professionals, including Dr. Steve Martin (University of Victoria varsity sports medicine physician and Canada West representative on the U SPORTS medical committee).
"Based on what was presented by the medical professionals, this was the decision that had to be made," said Olfort. "All 17 members voted in favour of the decision. This is something that we've been talking about since early March when this all came down."
Canada West has also announced that they're postponing the beginning of volleyball, hockey, and basketball seasons. Originally slated to begin in September, the earliest that volleyball and basketball teams will begin their season is in January of 2021.
Canada West has member teams at Brandon University, University of Winnipeg, and the University of Manitoba.
Olfert is hoping that volleyball, hockey, and basketball seasons can begin in January. October 8 is the day when that decision will be finalized.
"I like to be optimistic, but no one knows right now," said Olfert. "If you look at a professional league, they can create a bubble and do tests, but we just don't have the ability to do that. Our hope is to have a successful second term with those sports."
Olfert concludes that he's known this was going to be the decision for a little while. It was made official yesterday on June 8.
"I have a heavy heart, I've had many sleepless nights leading up to this point," concluded Olfert. "I feel so horrible for all of the student-athletes and coaches. They've worked so hard to get to this point. We never thought we would ever have to make a decision like this, but we're working with something entirely new here. This one hurts, but we'll move forward and go from there."
When it comes to Canada West member teams returning to training, those decisions will be made by each school based on their policies at the university and guidelines from the provincial health authority.
Details

Contributed by

Darnell Duff
The Dauphin Kings Par 3 Extravaganza is a tournament that so many people look forward to every summer and now, the Club has announced a date for the event to take place.
It'll go down on Saturday, August 29, at the Gilbert Plains Country Club. Check-in will be at 9 a.m. while everyone gets going with a shotgun start at 10.
"What makes this event more exciting is that players will be able to take part because this date is right around when training camp gets started up," said Christian Laughland, Director of Business Operations. "You also have some extra time to prepare because this event is usually held much earlier in the summer. It's an exciting time and we're really looking forward to this year's event."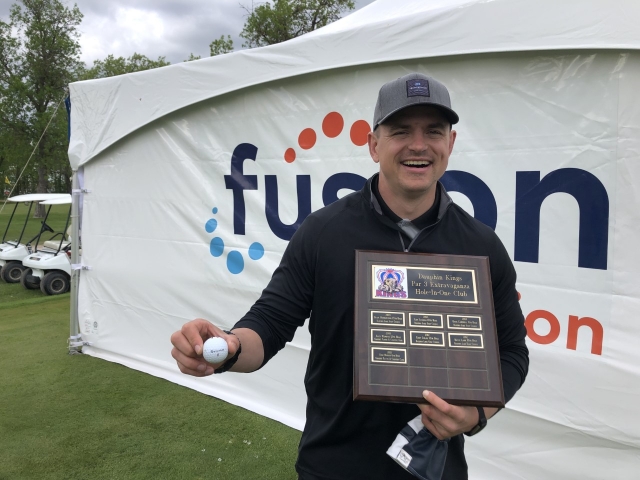 The highlight of last year's event was of course the winning team which included Jason Shaw, Jerron Kyle, Mike Sparrow, and James Stoesz. This team also included the shot of the day. Shaw, who used to play for the Kings, picked up a cool $10,000 when he aced the 4th hole at the Dauphin Lake Golf Club.
However, even if you don't make an ace, there will likely be a prize for you.
"There are a lot of prizes up for grabs, there is no doubt about that," continued Laughland. "It's just a fantastic day with some great people."
The entry fee for this year's event will stay the same as last year. For $150, you get your round, a gift, and a meal after the round. You can also register a full foursome for $600.
To register your team today, you can call the Gilbert Plains Country Club at 548-3030.
Details

Contributed by

Darnell Duff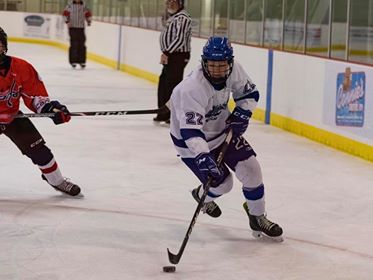 On Sunday, April 26, the Manitoba Junior Hockey League held its bantam draft and the Parkland had lots of representation. The Dauphin Kings auto-protected Kyan Grouette and Carter Zalischuk.
Dauphin would then go on to draft Rylan Gage with their fifth-overall selection. The Neepawa Natives, meanwhile, had the first overall selection and they chose Noah Dziver.
Moving forward to the third round, Dauphin selected Roan Coe, and once again, Neepawa had the first selection in the third round and that's where they picked up Madden Murray who had a great past season with the Parkland Rangers.
"I was really excited to hear my name be picked," said Murray on being selected by Neepawa. "About halfway through the year, I realized that I actually had this chance so I was really excited and honoured to be selected."
Murray would end up being a part of the Natives organization for just more than a month. There's no secret that Doug Hedley had a goal of drafting Murray on April 26.
Although they didn't draft him, through a trade, Hedley and the rest of the Kings organization eventually got their wish. Murray was a part of a package deal that also saw Parker Malchuk come over from Neepawa and a sixth-round draft pick.
Going the other way was Carter Sawchuk and Mitch Thiessen. That means that the Dauphinite is officially a prospect for his hometown team.
"It's really exciting to be another Murray family member that's a part of the organization," said Murray. "I'm really happy and it means a lot to me that Doug wanted me to be a part of the organization."
Madden is now looking to become another Murray that had the chance to play with the Kings. Bill Murray played with the Club in the '50s while Dean Murray suited up in the '70s.
Being from Dauphin, there weren't many Kings games at Credit Union Place where Madden wasn't in attendance, of course, if he wasn't on the ice himself. He grew up watching them and now knowing he's a part of the organization, it truly is a dream come true.
"My friends and I would watch basically every game that was at home," continued Murray.
Madden says he plans on working as hard as he possibly can as he looks to play with the Kings in the future. In his immediate hockey career, he'll be looking to suit up with the Parkland U18 Rangers in the fall.
"I'm working out every night and I'm staying busy," he concluded. "This is just the start for me; I really have to make a name for myself now."
Details

Contributed by

Darnell Duff