Latest Sports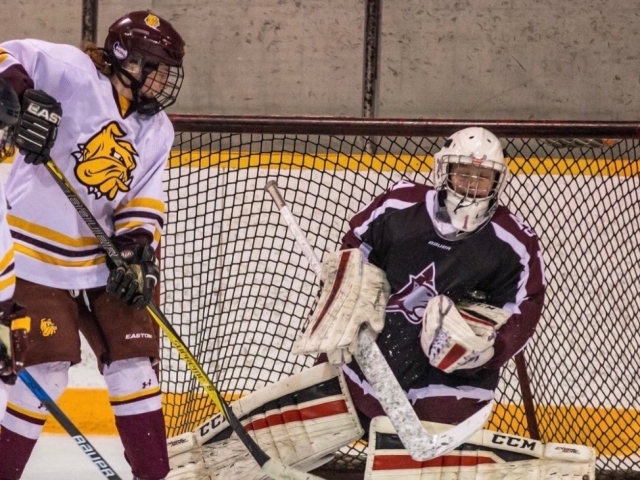 On this day last year, we had a chat with Dauphin's Marley Quesnel who joined the Assiniboine Community College Cougar's women's hockey team for their second season in the American College Hockey Association Division Two conference.
And what a rookie season it turned out to be for Marley as she helped backstop her team to a National Championship gold medal. They took down the top division two teams from the United States en route to claiming the sports top prize.
The championship game came against Minot State where Marley and the rest of the Cougars won, 1-0.
"This is pretty cool. I don't think there is a better feeling," said Quesnel. "I don't even know if words can describe it. It's just an amazing feeling."

"We had one goal at the beginning of the year and that was winning nationals," she added. "So we went into the tournament with that goal in mind and we made it happen."
The National Championship capped off what was a wonderful season for the team. They went 18-6-1 in conference play and ended their conference schedule with two straight wins and went 7-3 in their final 10 games before the nationals.
The 1-0 win gave Marley her second shutout of the tournament. She turned away 14 shots in what was a very defensive hockey game in which ACC had just 18 shots.
"The shutout makes it that much better," said Quesnel. "I definitely couldn't do it without my teammates, though. They help me out so much by blocking shots and keeping their shooters to the outside.
Being a first-year player, this was Marley's first National Championship. The Dauphin rookie had no problems with any pressure that came her way.
"Nobody really knows what to expect going into the tournament," said Quesnel. "We just went in and played our game."
This year's team also featured Megan Quesnel, Marley's sister. They had a perfect record and were getting set to defend their national title before the season was cancelled.
Details

Contributed by

Darnell Duff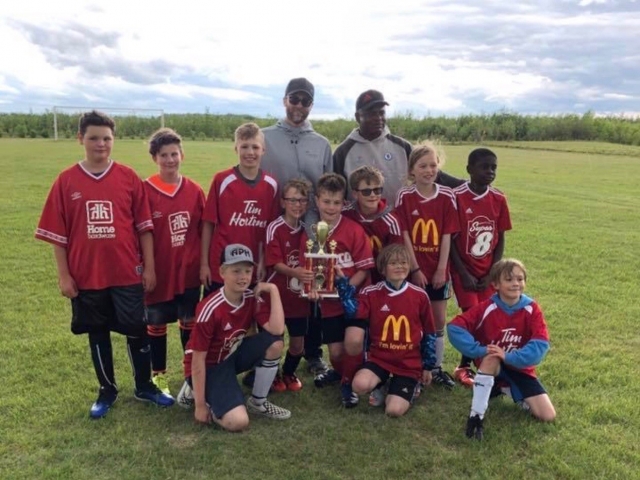 The entire sports world is a question mark right now. With COVID-19, no one knows when things will start back up and it's the same for the Dauphin Soccer Association. The Manitoba Soccer Association has cancelled all events through April.
That wouldn't affect DSA because they don't start things until the beginning of May. If the cancellation lasts just April, that means it would be business as usual for the Dauphin Soccer Association. However, at this point, that is unlikely.
"We're still planning right now to have a season, but we don't know when it will start," said Nathan Fleck. "We're waiting to hear from the Manitoba Soccer Association to say when we can start. We understand the health and safety of everyone is the most important thing. It's just a wait and see thing for us."
Roughly 150 athletes have signed up to play this season with the DSA. If you are one of those 150, Nathan says just sit tight. If the season is shortened, they will look into refunds. Additionally, you can also register online 24/7.
"That's a pretty solid number to start with. Numbers usually increase when the snow goes away as well," said Fleck. "We're just hoping for some good news going forward and we'll get things going."
Fleck even added that a fall season could be something that would happen.
"There are many families in Dauphin that soccer is their main sport, if we can have a season, we will do whatever we can to have one," concluded Fleck.
Details

Contributed by

Darnell Duff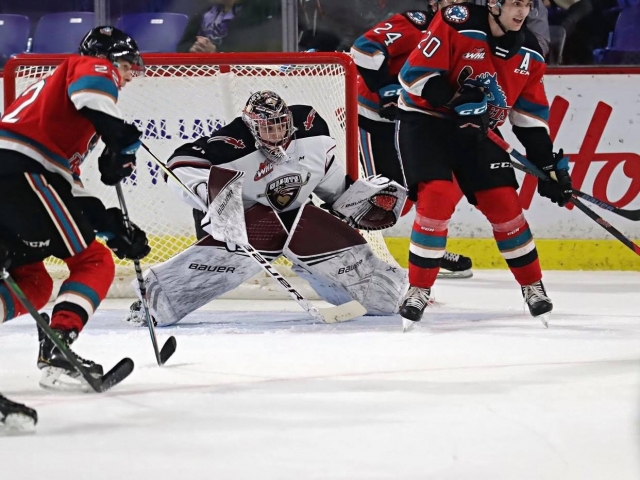 Trent Miner played in 20 games with the Brandon U18 Wheat Kings in the 2017-2018 season and he was excellent. The Brandonite went 17-3 in those games and he had a 1.64 G.A.A. to go along with a .941 save percentage.
That gave him the best G.A.A. and save percentage in the Manitoba AAA U18 Hockey League. Miner was also named to the league's First All-Star Team which isn't much of a surprise considering how great of a season he had.
Prior to that season, Miner was drafted in the 2016 WHL Bantam Draft by the Vancouver Giants in the first round, 20th overall. He was also drafted 55th overall by the Portage Terriers in the MJHL Draft which took place just before the WHL Draft. However, Miner would never play a game in the Manitoba Junior Hockey League. He would instead, move up to the Western Hockey League ranks.
After those 20 games, Miner was called up by the Vancouver Giants and he ended up playing nine regular-season games and three playoff games in that season. For the past two years, Miner has been a full-time member of the Western Hockey League club, a team that advanced to the league final last year before they fell short against the Prince Albert Raiders.
This season, Trent played in 28 games and he had a 2.76 G.A.A to go along with a .901 save percentage. Miner chipped in with 14 wins, one of which was a shutout.
"It's honestly pretty wild when I look back at that first game in the WHL. I almost laugh because everything seemed so crazy to me," said Miner. "I'm so much more relaxed now and I feel like I belong here. When I first came, I was so nervous and I think that's normal."
Trent's first full season with Vancouver was last season and he certainly opened up some eyes. In 32 regular-season games, he had a 1.98 goals-against average and a very solid .924 save percentage. Of goalies that played more than 30 games, Miner's 1.98 G.A.A was the third-best in the league behind Dustin Wolf and Ian Scott. His .924 save percentage was third-highest among goalies also with 30 games played.
On their way to the league final, Miner also played in six playoff games. Fast forward to the summer months and Miner achieved something that he's always dreamed of and that's being drafted. He was taken 202nd overall by the Colorado Avalanche. He was even in the crowd for the draft which made it that much more special.
"That was a pretty surreal moment, it's something I always dreamt of," continued Miner. "I met with the organization and did media stuff. It was a super special moment, one that I'll never forget."
Miner is now back in the Wheat City where he'll continue to train for next season when he'll return to the Giants organization. There's no doubt he's been shining bright already and now, he's preparing to have a career year.
"I'm just going to look to get as many wins as I can get. As long as I'm improving and I give this team a chance to win when I play, that's what matters," concluded Miner.
Fun Fact Thursday:
Miner isn't the only member of the Giants organization that was drafted by Colorado last season. The team also selected Bowen Byram. He was selected fourth overall and there's a good chance that he starts next season in the NHL and he could very well be playing alongside Cale Makar who has risen to become one of the league's great young stars.
Byram and Miner have been playing together with Vancouver since Trent broke onto the scene. In the future, they may very well be playing in the National Hockey League together with the Avalanche.
"We definitely didn't see that coming, we're still joking about that to this day," he added. "It would be pretty surreal if we had the chance to play in the NHL together; it's crazy just to think about."
Details

Contributed by

Darnell Duff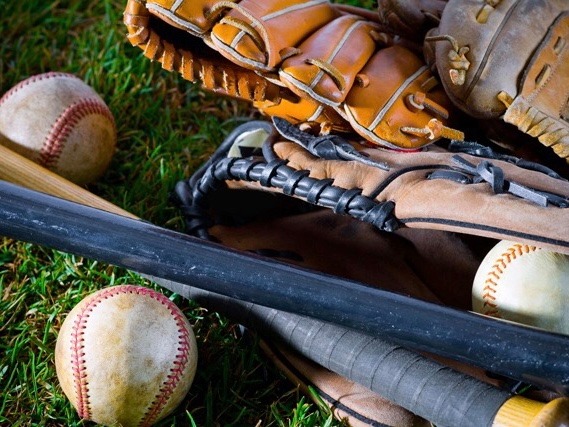 This doesn't come as a surprise, but the Manitoba High School Athletic Association has cancelled all of their remaining Provincial Championship competitions.
The list includes Badminton, Baseball, Fast Pitch, Soccer, and Track & Field.
The MHSAA's Hall of Fame Induction and Luncheon has also been postponed. It was scheduled for May 9; however, a new date has not yet been announced.
In closing, the MHSAA says they're committed to protecting the health and safety of all athletes, staff, coaches, and fellow Manitobans.
Details

Contributed by

Darnell Duff
It's an unfortunate time for all kids that were signed up to take part in this year's Kids in Mud training program. Due to COVID-19, it has been suspended indefinitely.
Chris Wolfenden is one a Co-Chair of Dauphin Kids in Mud and he knows it was a tough decision, but one that was necessary.
"Of course it was a tough call. It was the right one; however, the health and safety of everyone is the most important thing," said Wolfenden. "It's not like biking is going away. A lot of the parents and kids are still going to get an opportunity to use the Northgate Trail Network at their own leisure this summer."
Kids in Mud is a youth mountain biking skills program that was going to operate out of Vermillion Park and the Northgate Trails. It's for kids aged 6-16 and the main focus is learning mountain biking skills alongside road skills and various other skills needed to operate a mountain bike at a high level.
Chris says moving forward they're leaving it up to parents to decide when the program will get back up and running. It was originally set to begin later this month and end in the third week of June. However, with the postponement, the next available spot will likely be in the fall.
"We'll have to consider other sports and other conflicts. One parent expressed that it may be tough during that time because of preseason hockey," continued Wolfenden. "We'll probably really nail it down within the next week as to what we're going to do."
The program runs two practices a week and it also features two internal races.
"We could likely get this done in the fall, but we'll have to see what happens," concluded Wolfenden.
Details

Contributed by

Darnell Duff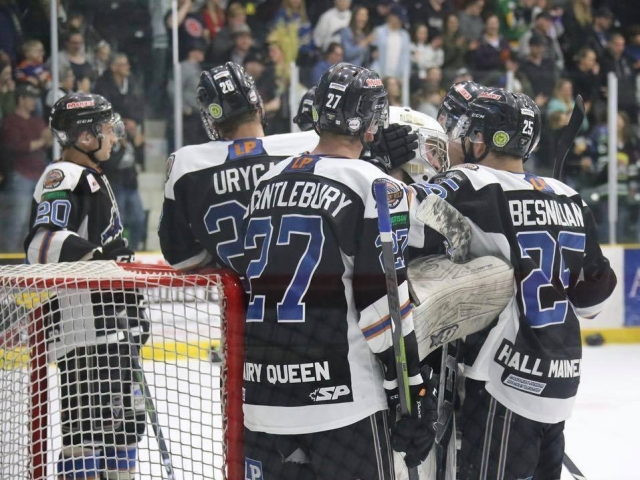 On this day back in 2019, it was one for the history books for the Swan Valley Stampeders. The team had never advanced to the Manitoba Junior Hockey League final. That changed with last year's edition of the Stampeders as they beat the Steinbach Pistons in their semi-final series in six games.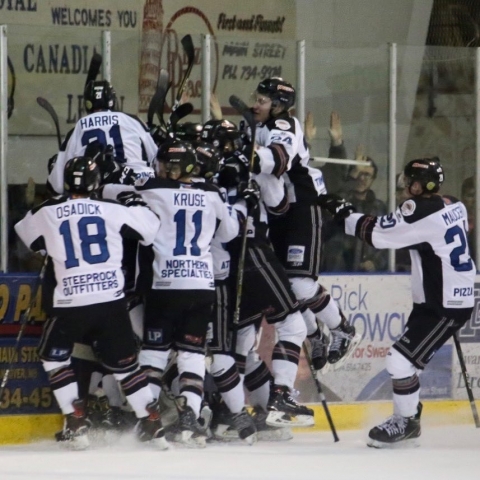 They also beat their Parkland rival Dauphin Kings in the first round of the playoffs. When it came to their series against the Pistons, Steinbach was in a decent spot going into game six despite being down in the series. That's because game 6 was played at the T.G. Smith Centre, a place where the Pistons went 24-6 in the regular season.
However, they didn't translate that regular-season success on home ice into the playoffs. They went just 2-4 on home ice which included a game 6 loss against Swan Valley that advanced the Stampeders to their first-ever league final. Barry Wolff was in his first season as Head Coach and General Manager of the team and he had this to say on the series win.
"Even the Dauphin series, that one was hard-fought and nothing was given to us," said Wolff. "Getting through that first series was big for our team and the entire community. No one really knew what would happen in that Steinbach series, but we found a way to win games and we battled through. It truly was an unbelievable series win for our group and the community."
The Stampeders looked as if they were going to roll all over Steinbach to eliminate them. After 20 minutes of play, the Stamps' had a 4-1 lead. Tanner Mole and Kyle Bettens would score for the Pistons to bring them right back into the game as it was now 4-3 for Swan Valley with just more than five minutes left. In the end, Dane Hirst sealed the game with one second left into an empty net, his first of the playoffs.
"That's the great part of the game, you play 60 minutes plus for a reason, things aren't over until the final buzzer," continued Wolff. "Steinbach is a tough place to win games. Many of our guys have never been through that type of series. Our guys learned new things every day and that was big for us to be able to hold on to that game."
Tucker Scantlebury was the hero for Swan Valley in the game. He scored two goals, one of which was the game-winner late in the first period. Those two goals gave him seven playoff goals as of that game.
"We were searching for a guy like him at the trade deadline. I knew of him before so we just waited until he became available," continued Wolff. "We knew he could add secondary scoring and he has an incredible will to win games, he was a great addition to our club and he did great things."
So the win advanced the Stampeders to their first league final and it was set to be a showdown of #1 against #2. The Portage Terriers went 46-11-2-1 in the regular season for 95 points as they clinched the top spot. Swan Valley went 42-13-3-2 for 89 points which gave them the second spot heading into the Turnbull Cup Playoffs. The Stampeders went 8-2 leading up to the finals while the Terriers swept both Waywayseecappo and Virden.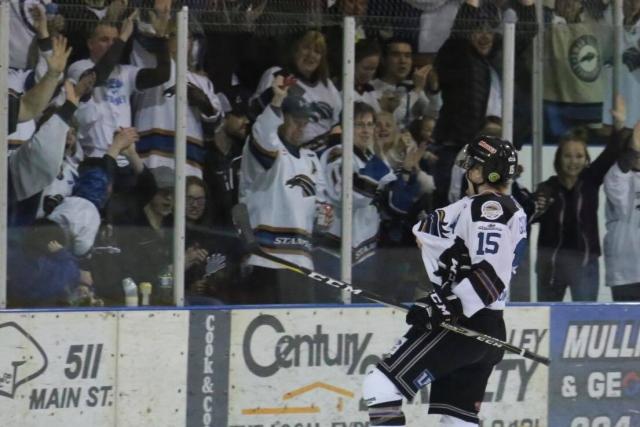 The finals turned out to be a classic and what a playoff series is all about. Both teams traded punch after punch and three games needed overtime. Including game 5 when Bradly Goethals scored his 11th playoff goal and this one came in triple overtime as the Stamps' took a 3-2 series lead.
They had the chance to win the league on Thursday, April 18 when they hosted game 6 at the Centennial Arena. However, the Terriers stayed alive with a solid 5-2 win which meant the series was going the distance with game seven set for Monday, April 22. That's when Reece Henry dashed the hearts of every Stampeder when he scored the game-winning goal, 5:26 into the first overtime as the Terriers won the MJHL.
Despite falling just short, it was the Stampeders' best season in team history and Barry Wolff classifies it as a successful one.
"I don't see how you can't. There were so many firsts throughout the year, the talent we had on this team was second to none," concluded Wolff. "Merek Pipes in net was tremendous, he saved us so many times. Of course, losing that game will forever leave a bitter taste in all of our mouths, but we battled and we left it all on the ice."
This year's edition of the Stampeders was currently up 2-1 in their series against Waywayseecappo in the first round when the season was cut short due to COVID-19. Carter Cockburn scored four goals in their final game of the season, a 10-0 win in front of their home fans.
Details

Contributed by

Darnell Duff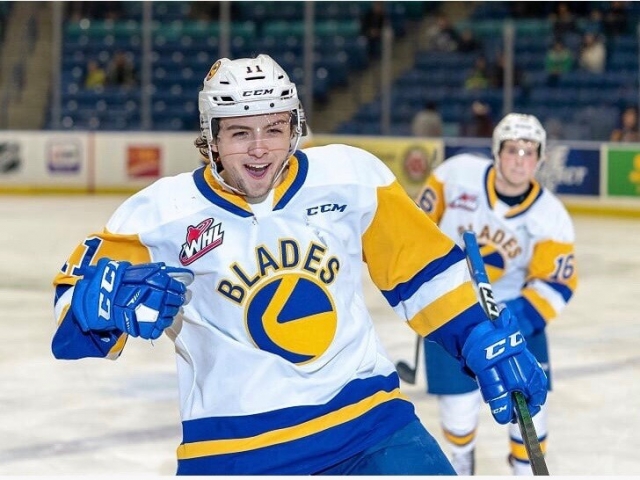 Betty and Dan Caruk of Dauphin spend many nights throughout the winter months glued to their TV to watch their grandson play hockey. Tristen Robins is in his second full year of Major Jr. hockey as he's playing with the Saskatoon Blades.
Last season was his first when he scored nine goals and added 16 assists for 25 points in the regular season. He showed more of what he could do in the playoffs when he scored three goals and added a helper in 10 games.
This year, the young man who lives in Clear Lake had a goal of doing big things and that goal was clearly accomplished. He scored 33 goals and chipped in with 40 assists. The 73 point total is 48 more than last year and this year, he played in six fewer games.
When the regular season was suspended earlier this month, Tristen and the rest of the Blades still had another five games. Meaning, he would have likely increased his total by at least a few points. Robins was averaging 1.17 points-per-game this season. If he continued with that pace for the remaining five games, he would have finished with at least 78 points.
"I certainly can't take all of the credit, I was playing with some great line mates," said Robins. "We were really seeing each other on the ice and we made some pretty solid things happen."
The line of Robins, Kyle Crnkovic, and Martin Fasko-Rudas was formed in the second half. As mentioned above, Robins finished the campaign with 73 points. Crnkovic had 64 in 63 games while Fasko-Rudas finished with 18 in 23 games.
In the team's eventual last game of the season on March 10, Robins scored one goal and he added one assist while Crnkovic also scored a goal. Three days prior, Tristen and Kyle lit it up again. Robins scored one goal and had two assists while Crnkovic had two goals and two assists.
"Having that full year under my belt was super beneficial, I had a good feeling coming into the season on what it took to succeed," continued Robins. "I also had more of an opportunity this season. I was playing with some great guys in big situations."
Not only was Tristen and his entire line having success, but the team was as well. Saskatoon was holding onto the second wildcard spot in the Eastern Conference and they were only three points back of Brandon for the third spot in the East Division. The Blades won their last three games and they went 7-3 in their final 10 games before the suspension and eventual cancellation of the season.
They in all won 34 games this season. Last year they won 45 games and they lost to the Prince Albert Raiders in the second round of the playoffs who eventually won the Western Hockey League. After that disappointment and solid campaign this year, Tristen was ready for a push; however, that won't happen.
"Losing out in the second round last year certainly left a bitter taste in our mouth," continued Robins. "We thought we had a good group this year and we were ready for a good push. It's unfortunate that we have to wait for another year, but we understand that it has to happen."
Tristen's season also certainly didn't go unnoticed from several scouts in the pro ranks. The Clear Lake resident is eligible to be selected in the 2020 NHL Entry Draft. He's currently ranked #69 by Future Considerations when it comes to his draft stock. Being drafted; however, may have to wait a bit as the scouting combine and Entry Draft have been postponed because of COVID-19. The 2020 Draft was originally set for June 26-27 in Montreal.
Despite the postponement, Robins is staying positive and he knows this is just a bump in the road.
"I was looking forward to this of course, but it's still going to happen and I'm really excited about it," continued Robins.
Robins also adds that it doesn't matter where he gets selected, he'll be ready for any challenge that is ahead for him.
"Whoever is going to call my name it's going to be a special and exciting moment and I sure can't wait for it," concluded Robins.
For a fun flashback, it took Robins just four games to record his first point in the WHL. Playing with Saskatoon in the 2017-2018 season, Robins had one assist in three games after he played a single game with Regina in that season.
Details

Contributed by

Darnell Duff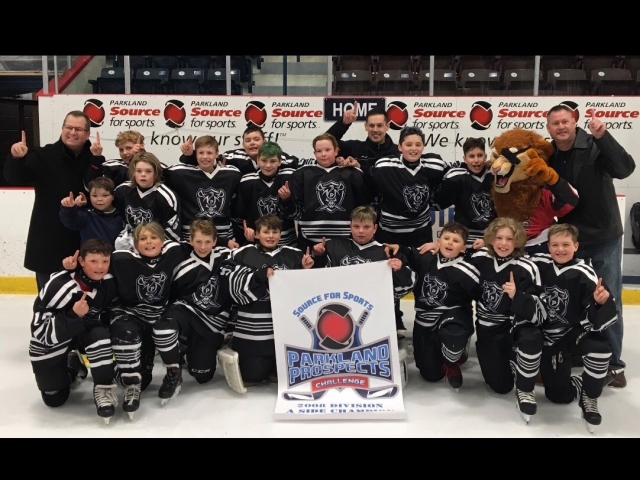 On this day last year, sticks and helmets were flying, fans were cheering, and the players, they were celebrating inside of Credit Union Place. Back on March 31, 2019, the Parkland 08 Pirates won the Source for Sports Parkland Prospects Challenge.
The Pirates didn't suffer defeat the entire tournament. They beat Brandon, 6-0, and they won their semi-final over Southwest, 7-2. Prior to that meeting with Southwest, the Pirates tied Pembina Valley, 5-5. Ultimately, the team beat Yellowhead in the final in what turned out to be a classic, 4-3.
Cary Fillion was one of the coaches and he still has the picture of that day in his head.
"I remember that we had such a great group of kids and some real talent," said Fillion. "We had some great firepower, a great group of defence and some great goaltending. We had a couple of practices leading up to the event and everyone was on the same page and it really showed. It was a great weekend."
Besides outscoring Brandon and Southwest, 13-2, their other two games were extremely close and that speaks to how strong the competition field was.
"There were some really good teams in this. In the final, we had to come from behind to beat Yellowhead when Liam Chartrand scored," concluded Fillion. "Our parents were wearing our white jerseys in the stands so it truly was a great feeling for everyone."
The Pirates were set to defend their title; however, the event was cancelled because of COVID-19.
Details

Contributed by

Darnell Duff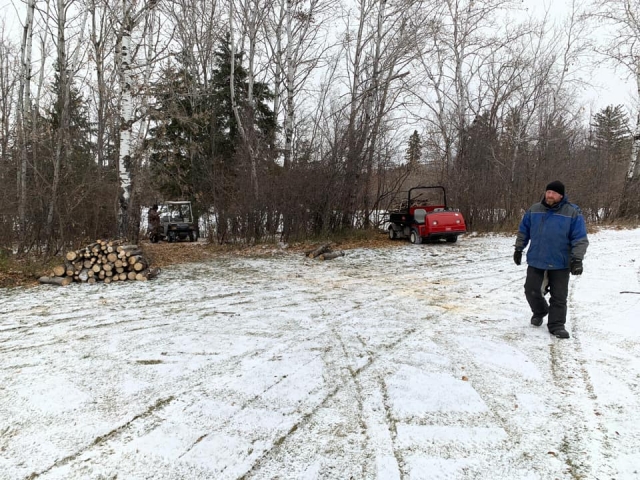 This time last year, the golf season was right around the corner. That may be the case this year; however, there is a sense of uncertainty because of the current COVID-19 pandemic. The Gilbert Plains Country Club opened up last year on April 18.
"It's honestly a little bit early to tell. We're probably about three weeks to a month away from opening our golf course," said General Manager, Scott McCallum. "We'll have a better indication in a couple of weeks likely."
With the entire country practicing social distancing due to COVID-19, that could also have an effect on the golf season with the sport being quite social. This is something that Scott understands and he's ready to make adjustments.
"I've been talking to several golf professionals in this region and we've been throwing ideas around," continued McCallum. "We do know that golf will be different because this isn't just going to go away. You can expect no rakes in bunkers, modified pins and things like that."
Men's Night is a big part of what happens at the GPCC. Tuesday nights is the 18-hole format while the 9-hole event takes over the course on Thursday evenings. At this point, it's still too early to know if those will happen this season.
"Yeah, we're just going to have to wait for a provincial mandate," concluded McCallum. "We've thrown ideas around so that we can function. Large gatherings are a big part of the golf course, but we want to curb the curve and we respect that. We'll see what the government has to say."
McCallum did add that the first thing to open will be the driving range. Snow has already been cleared, but a significant amount of snow is expected to fall over the next couple of days which will likely push things back as well.
Details

Contributed by

Darnell Duff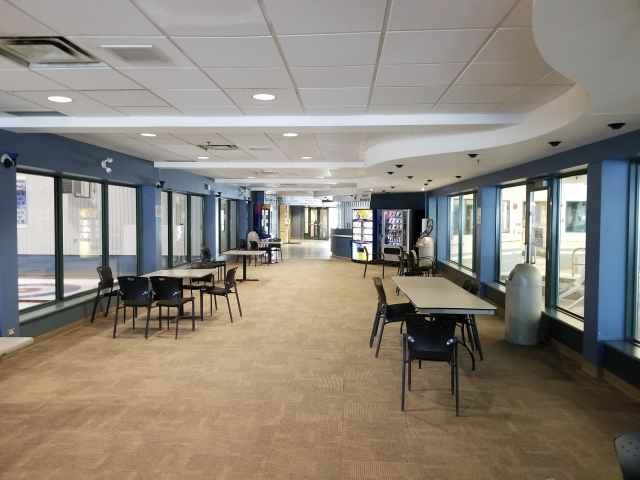 Back on Friday, March 13 at 4:00 p.m., Dauphin Recreation Services closed its doors to the public due to the growing concern of COVID-19.
It was originally set to close for two weeks; however, as of today, March 30, Dauphin Rec Services will remain closed until further notice
"The status is just the same. We're going to take recommendations from the province," said Ryan Vanderheyden, General Manager. "With gatherings being limited, we don't see us opening within the next few weeks."

"We'll make our decisions moving forward based on the provincial guidelines," he concluded.
The closure includes Credit Union Place, the Dauphin Curling Club, the Kinsmen Aquatic Centre, Aspen Lodge, Strilkiwski Lounge, and the Rotary Arena, including the upstairs area used for hot yoga.
Details

Contributed by

Darnell Duff
The Canadian Football League has announced that they're pushing back the start of training camps because of the COVID-19 outbreak.
Rookie camps are normally allowed to begin as early as May 11 while main training camp was set to begin on May 17; however, that's not the case.
No further decisions have been made public when it comes to delaying the start of preseason or the regular season. Although, you can expect at least a delay when it comes to the start of preseason as it was slated to start on May 24.
Winnipeg was set to begin its season on June 13 in Hamilton.
Details

Contributed by

Darnell Duff