Crystal Zamzow has always excelled at whatever she has done, whether that be in the classroom or in her athletics. From Swan River, Zamzow is a dominant force in basically every sport she takes part in and she continues to make herself a household name around the province.
This year alone, Crystal has a pair of provincial silver medals in high school and her performance on the golf course continues to be extremely impressive. At high school badminton provincials representing her hometown Tigers, Crystal went a perfect 7-for-7 in the round-robin. Her run to a perfect round-robin really was magical as she didn't lose a set and she gave up 10 or fewer points six times. She scored 147 points and gave up just 53, 24 fewer than her next closest opponent that went 6-1.
Zamzow went on to continue her great play in the playoffs as she won her first six straight sets. Ultimately, the Swan River native came up short in a great gold medal game as she earned a silver medal. She's also thrilled that she was able to earn a banner for her school.
"It's really nice to bring a banner back for our school," said Zamzow. "I'm happy with how I played, it was a great tournament."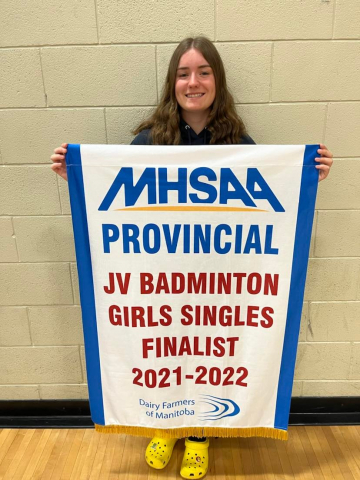 Prior to provincials, Zamzow won sectionals which included Swan River, Ethelbert, and Winnipegosis, to name a few. She also added a zone championship. Then on the golf course, Crystal led her Tigers team to a silver medal. Her round of 81 helped the team finish with 309 strokes, good for second in the province, only behind St. Mary's. So that's two silver medals for the grade 10 student and outside of high school, Crystal continued with her domination.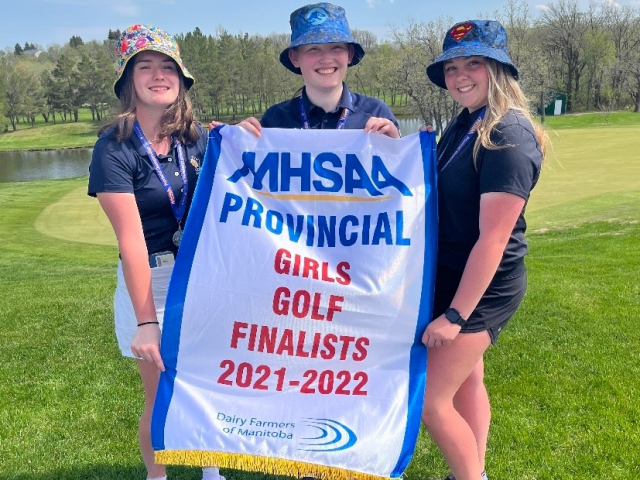 She shot an 82 at the Carman Golf & Country Club to qualify for Golf Manitoba's amateur women's championships where she went on to win her Round of 16 match before falling short against the eventual champion, Marissa Naylor in the Elite 8.
Then just recently, she was at the Teulon Golf & Country Club for the Maple Leaf Junior Tour Manitoba Series and she opened the two-day tournament with an 81 to sit atop the leaderboard heading into the final round. Crystal would fire a 79 in the second round to hold off Addison Kartusch by four strokes to claim the girls' 15-19 division. Crystal also won the longest drive for her age group.
"I had a nice bounce back from the previous weekend when I struggled at the NextGen tournament so that was nice," offered Zamzow.
An extremely busy remainder of the season is on the way for Crystal as she will compete in the junior national championships in Ottawa next month to go along with her local circuit. She's also trying to make Team Manitoba for the Canada Summer Games. Crystal knows it will be a daunting task and she's ready for the challenge.
"Making Team Manitoba would be a complete dream come true," she ended. "I'm just going to try to go out there and play my best. If I do that, we will see what happens."