The Dauphin Curling Club would be buzzing every day of the week in a normal year or even if we were in "orange", but that's not the case as 'Code Red' restrictions have put a halt to that.
To keep curling alive in the community, Dauphin Recreation Services have put together a couple of rinks in the campground at Vermillion Park. It took about five days from building the frame to flooding it. The rocks are wood with a metal band around them and it was finished on Saturday.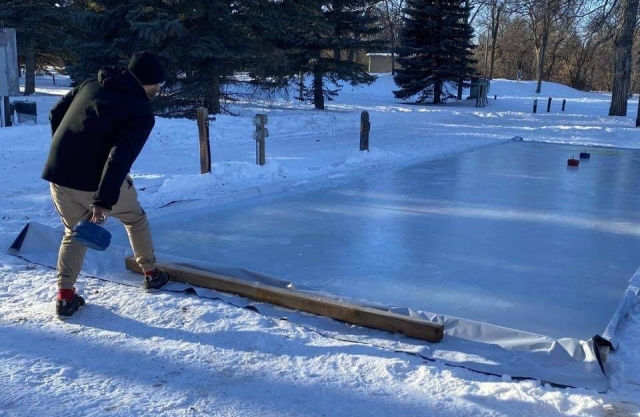 Wes Carnegie, Operations Manager said they have been getting some great feedback from the public.
"Our programs coordinator, Tamara Kolida has been getting so many pictures on our Facebook and other social media platforms," said Carnegie. "We know our park is highly used and everyone seems to be loving these two rinks."
Cam Bennet and his family took advantage of the rink over the weekend and they played four ends. Even their dog, Chevy got in the action and Bennet says it was a blast and that they will certainly be back.
"It was a lot of fun," offered Bennet. "It's wonderful that Dauphin Rec has done this, so many people around the community are going to use it. It gave us a chance to get outside and have a great time."