Contests
Thank you to our Major Sponsors 
The Cooperators in Dauphin and Ste.Rose, 
Embroidery by Design in Dauphin, 
Nutter's Bulk and Natural Foods Dauphin, 
Parkland Source for Sports Dauphin, 
Kelleher Ford Sales Dauphin, 
Dauphin Clinic Pharmacy, 
Aspen Insurance in Dauphin, 
North of 51 Designs and Computers  
Thank you to our Saturday Favourites Sponsors:
Stone Cabinet of Dauphin, 
Sharon's Lingerie, 
Dauphin Consumers Co-op
The Mossey River Inn (Winnipegosis). 
Dauphin Super Thrifty, 
Dauphin Super 8
Twin Motors Dauphin
Details
Congratulations to Curtis Kaleta on winning our Father's Day Par Free Contest! Curtis has won a $1,000 golf package of the Parkland that includes Dauphin Lake Golf Resort, Gilbert Plains Golf & Country Club, Poplar Ridge Golf Course and Clear Lake Golf Course. Special thanks to our contest sponsors Jenkins Flooring and Corrina's!
Details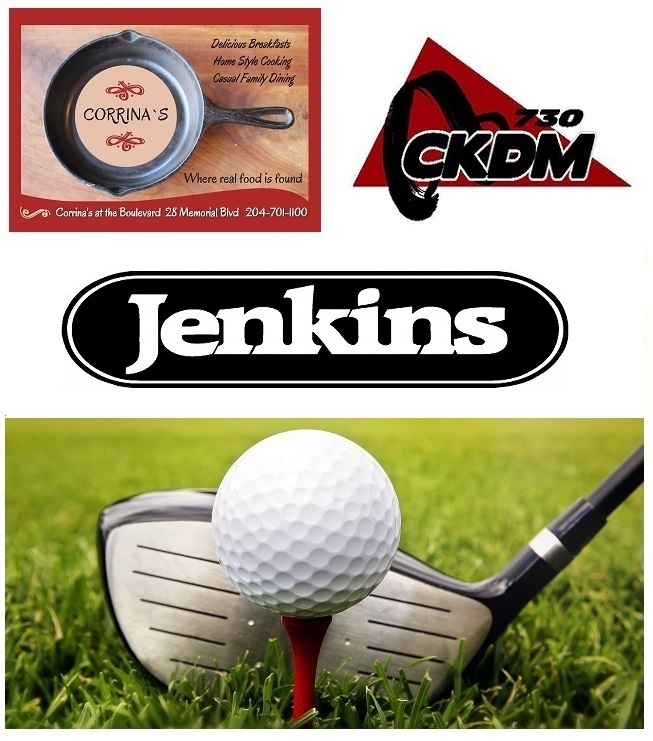 Congrats to Curtis Kaleta from Dauphin, he won a $1000 golf tour package that will take him golfing across the Parkland! 
Details
Our ticket winners are:
Ivan Lukey of Grandview,
Shedon Tarrant of Dauphin,
Andrew McKerchar of Dauphin
Jade Redy or Pine River!
Guns 'n' Roses plays Investors Group Field on August 24th!
Details
Congratulations to Deb Gray Thacker and her Mom, they are our winners in the "Like Mother, Like Daughter Mother's Day Contest! They win a Mother/Daughter Spa Getaway package from the Elkhorn Resort, which includes a 2 night stay in a deluxe room, as well as gift certificates for the Solstice Spa, and Restaurant, plus a whack of other prizes! Thank you to contest sponsors: Elkhorn Resort Spa and Conference Center, Countryfest Community Cinema, Birss Greenhouse Soil and Landscaping, Nutters Bulk and Natural Foods, Canadian Tire Dauphin, Parkland Source for Sports, Gloria Gayle's, Canada's National Ukrainian Festival. 
Details
Congratulations to Jim Winfield from Grandview! Jim wins the Early Bird Weekend Passes to Dauphin's Countryfest! Thank you to all of you who called in and qualified for this contest. CKDM Morning Personality Al Gaines Congratulates Jim on his win! 
Details
Congratulations to Sharon Derhousoff of Dauphin! She's heading out to see Dean Brody's Beautiful Freakshow tour in Brandon on Saturday May 13th, and she will be meeting the man himself afterwards, Thanks to Dauphin's Countryfest for partnering up with us to bring this to you!
Details
Congratulations to our Wilkinsons BTBO contest winners; Caroline Baker, Cynthia Jantti,  Patrick Furkalo, Leo Ruff, and Brenda Green. Each win's a pair of tickets to see the Wilkinsons live at the WAC in Dauphin on August 28th.  Tickets for this show are on sale at the Watson Art Center, Dauphin Music and Electronics and the Dauphin Coffee Company. 
Details
Dylan Ushkowski and Theresa Deyholos each won a pair of tickets to see Mariachi Ghost live at the Watson Art Centre on May 5th.  Tickets are available from Dauphin Music and Electronics, the Dauphin Coffee Company in the Dauphin Market Place Mall and at the Watson Art Center in Dauphin. 
Details
Congratulations to our winners in the Miranda Lambert Ticket Giveaway! Laurel Houle, James Patterson, Allison Watson, and Norma Parks.  Our lucky winners get a pair of tickets to see Miranda Lambert live in Concert in Winnipeg at  the MTS Center on Saturday October 7 with special guest Brandy Clark. 
Details
Congrats to our Gone Fishing winner...Raymond Knockaert of Crane River.Ray wins 2 tickets to the Dauphin Lake Ice Fishing Derby on Saturday March 18th and 2 Dauphin Lake Golf Resort T-shirts. Ryan McNally from the CKDM information department is also in the photo.  Ray generously gifted his 2 passes to the Dauphin Lake Ice Fishing Derby and 2 golf shirts to Gerry and Val Fayant of Ste. Rose.

Details