Local News
Band students from Dauphin scored high at the 44th Optimist Provincial Festival in Winnipeg.
Grade 9's received the highest score possible at the festival three 5 Star ratings and received a Superior Performance Achievement Award.
The Grade 10 Band took the audience on a trip to the other side of the world with a performance of One Night in Athens and Moscow, 1941 and received three 4 Star ratings.
(Grade 10 Band performing 'One Night in Athens')
The Senior Band also received the highest score possible at the festival three 5 Star ratings and received a Superior Performance Achievement Award.
Taylor Schmidt says not only did the 103 band students play well, but they were great ambassadors of Dauphin and the DRCSS.
"It's just an opportunity for you to go and get some music ready in the middle of the year and play at a festival and receive some great adjudication, and get an idea of how you are doing."
If you want to hear the concert recordings click here.
Details

Contributed by

Benjamin Schwab
In the new day and age, social media is becoming increasingly important. This is especially true for businesses.
Richard Bankert focused on Facebook when he spoke at yesterday's breakfast series, saying the platform provides businesses with exposure, people will find you much easier because most people are already on Facebook.
If you don't know how to use Facebook, it's a fairly easy platform to learn, or you can always find someone who knows how to use it already.
Bankert says being on different platforms such as Twitter or Instagram will give you different results.
A point about Facebook he wants to make clear is due to the algorithm, the more you post the more you'll be seen.
This is because only 10 per cent of the people who like your page will end up seeing a post.
If you need help with Facebook you can contact Bankert on Facebook or give him a call at 204 648-4952.
Details

Contributed by

Isaac Wihak
Three years later, the RCMP are still searching for Lorlene Bone.
She was last heard from on February 29th, 2016 when she called her mother from Sapotaweyak Cree Nation.
She is described as approximately 5'5" tall, 155 lbs with brown eyes and black hair. Lorlene was known to often dye her hair red or blonde and is from Indian Birch First Nation.
Sergeant Steve Henson with the Swan River RCMP Detachment says the investigation remains active and ongoing.
"We continue to explore and investigate all potential leads as it is our goal is to bring Lorlene Bone home to her family."
Anyone with information regarding Lorlene's whereabouts is urged to contact Swan River RCMP at 204-734-4686 or call Manitoba Crime Stoppers at 1-800-222-8477. Secure online tips can also be made at www.manitobacrimestoppers.com.
Details

Contributed by

Isaac Wihak
Update: John Costello has been located safe and sound by the police.
Police thank the public for their assistance in finding Costello.
------
Winnipeg Police are looking for an 86 year old man who travelled between Lundar, Ashern and Winnipeg.
John Costello was last seen in the south Transcona area of Winnipeg Tuesday afternoon.
It's believed he travelled between Lundar, Ashern, and Winnipeg last night.
He is driving a 2009 blue GMC Sierra extended cab half ton truck, licence plate # BAT 376.
Costello is described as a Caucasian male, 6'4", average build, short white hair and should be wearing prescription glasses. He may be wearing a one-piece black snowsuit and red hat.
Police are concerned about Costello's well-being and are asking anyone with any information regarding his whereabouts to contact the Winnipeg Police Service Missing Persons Unit at 204-986-6250.
Details

Contributed by

Benjamin Schwab
The president and the housing manager of Anicinabe Housing Corporation have been sentenced following a fraud investigation.
A complaint from June 2016 alleged money was missing from the Anicinabe Housing Corporation.
Sergeant Paul Manaigre, RCMP Media Relations Officer, says Joseph Lee Heroux and George Campbell were both sentenced to 90 days in jail and a two-year probation.
They have both been fined as well, with Heroux receiving a $25,000 fine and Campbell $29,000.
Details

Contributed by

Isaac Wihak
We are now in the final stretch of winter.
Meteorologist Kelly Sonnenburg, with the Weather Network, says the second half of winter has been tough across the prairies.
In the Parkland, temperatures have averaged 10 degrees lower than seasonal norms over the past month. A ferocious end to winter is still expected, heading into spring.
The weather will get warmer towards late March, early April.
We could still see some snow in the first half of spring.
As a whole, this spring will see above average temperatures.
Details

Contributed by

Isaac Wihak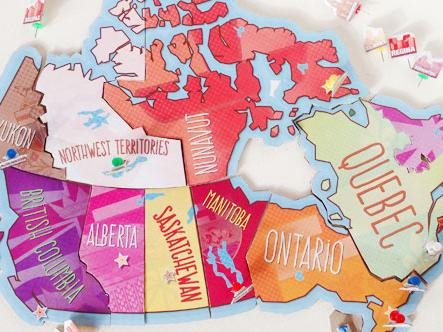 For farmers, Mother Nature is the boss. In their line of work there is so much they can't control, and stress levels can get very high.
A free mental health first aid course is taking place in Grandview next week.
Wendy McDonald says Grandview is the only community in Manitoba to host one of the 12 courses.
"Mental first aid is giving the appropriate treatment until other treatment can be found or until a crisis is resolved." She continues, "so this program is going to teach participants how to recognize the signs and symptoms of mental health problems, how to provide initial help, and how to guide a person to appropriate professional help."
It's put on by the Ag Do More Foundation. A course of this kind usually costs 225 dollars per person.
It runs on Monday and Tuesday at the Grandview Kinsmen Hall. Pre-registration is necessary, and only 25 spots are available. To register contact Jennifer at 647-5366 or Wendy at 648-4401.
Details

Contributed by

Benjamin Schwab
A 26 year old man from Easterville was found dead inside a home in the community west of Grand Rapids.
RCMP arrested Mason Scott, a 20-year-old male from Easterville, and charged him with Second Degree Murder.
The Chemawawin RCMP, Major Crime Services and Forensic Identification Section continue to investigate.
Details

Contributed by

Benjamin Schwab
A Brandon couple was arrested 68 kilometres north of Grand Rapids after an incident on Saturday.
Grand Rapids RCMP say 44-year-old Raymond Vidler was acting erratic and was threatening to shoot people while he stood in the middle of Highway 6.
Witnesses say there was no visible firearm but that his behaviour was becoming increasingly violent. At one point, the male began punching and banging his head against the window of a semi-trailer while uttering threats towards the driver.
A number of semi-truck drivers had stopped and used their vehicles to block off the highway while RCMP was en route.
Police found his vehicle about a kilometre north on Highway 6. Officers observed footprints from the vehicle heading towards the woods. As the officers approached the vehicle, a female was observed exiting the wooded area and walking towards the vehicle. The female was searched and was found with methamphetamine.
Officers searched the vehicle and located a knife and some illicit pills.
Vidler was arrested and charged with Mischief, Possession of a Weapon for Dangerous Purpose x 2, and Possession of a Controlled Substance x 3.
The 42-year-old female was arrested and charges are pending.
Details

Contributed by

Benjamin Schwab
The man who was charged with second-degree murder in a Swan River stabbing appeared in court yesterday.
Tyler Brass has a new court date of March 26th.
The original incident was on January 18th when Brass stabbed 39-year-old, Christopher Chartrand.
Chartrand was a father of four.
Details

Contributed by

Isaac Wihak
The Dauphin Red Cross Personal Disaster Assistance team is looking for more volunteers.
If you want to help out a family dealing with a sudden, devastating event, consider becoming a team member.
Annie Papadakis, Coordinator of Emergency Management, says they have seven team members right now. They are looking for at least six more people to "beef up our team a little bit and have people that are ready to respond when a personal disaster happens."
Papadakis says it would be great to have more people volunteer. It would let team members be on call less. There are always two volunteers on call at a time.
Volunteers should expect to attend a monthly team meeting and to respond to an emergency around once every month, month and a half.
If you want to help those in need call 1-204-982-7330.
Details

Contributed by

Benjamin Schwab