Local News
79 new drugs are being added to the Manitoba Pharmacare Program.
Some of the drugs include Revestive for the treatment of short bowel syndrome, Spinraza for Type 1 spinal muscular atrophy, Dysport Therapeutic for the treatment of lower limb spasticity, and Lancora for the treatment of heart failure.
73 are generic medications at different strengths.
Seniors and Active Living Minister Cameron Friesen says the generic reduces the amount that would have otherwise been spent on higher-cost equivalent drugs by $350,000 annually, allowing that money to be reallocated to cover new drugs.
"Medications are important treatments for many different illnesses and diseases," said Friesen. "Manitoba's universal prescription drug benefit program is one of the most comprehensive in the country and these new additions will help families across the province access drug coverage through the program."
Coverage of the new drugs will go into effect on the 24th of January.
For more information on the Manitoba Pharmacare Program, visit:
www.gov.mb.ca/health/pharmacare.
Details

Contributed by

Benjamin Schwab
This past week was the second week of the RCMP Holiday Checkstop Program.
3530 vehicles were checked at 70 checkstops. 40 charges were made, 18 for impaired driving, 17 for improper storage of alcohol or cannabis in a vehicle, and 5 for refusing a breath demand. There were 8 alcohol-related tiered suspensions. The highest blood/alcohol reading was .300, nearly 4 times the legal limit.
Last year during the second week there were 50 checkstops that checked 2306 vehicles and 23 charges were laid.
One checkstop on Highway 12 in Steinbach resulted in an arrest. The driver could not provide vehicle registration and was asked to pull over. It was quickly determined that the vehicle was stolen. Further investigation determined that the driver was also in possession of counterfeit currency, break-in tools, and drug paraphernalia. Cory Couture was arrested and charged with identity fraud, Possession of Property Over $5000, Possession of Property Under $5000, Possession of Counterfeit Currency, and Possession of Break-In Instruments. The vehicle was seized and the investigation continues.
Details

Contributed by

Isaac Wihak
Things could get a bit more slippery tonight.
A special weather statement is in effect for Dauphin - Russel - Roblin - Winnipegosis including Gilbert Plains, Grandview, Valley River, Fork River, Ethelbert, Sifton, and the R.Ms of Lakeshore and Riding Mountain West.
The full statement from Environment Canada is below:
"A low pressure system will bring a risk of freezing rain to portions of southern Saskatchewan and western Manitoba Thursday night into Friday.

An area of freezing rain is forecast to develop over central Alberta this evening. This freezing rain will then spread from west-central Saskatchewan to southeastern Saskatchewan and western Manitoba overnight through Friday. Regina and Saskatoon, as well as many major highways including the Yellowhead, Highway 11, and the Trans-Canada Highway between Regina and Brandon, look to be at risk for seeing some amounts of freezing rain overnight into Friday.

There is still some uncertainty in the exact track of this band of freezing rain, but it should become apparent as the system develops in Alberta today. More details on the likelihood and timing of the freezing rain can be found in local forecasts. The public is advised to watch for updated forecasts and/or alerts issued by Environment and Climate Change Canada later today."
Details

Contributed by

Alec Woolston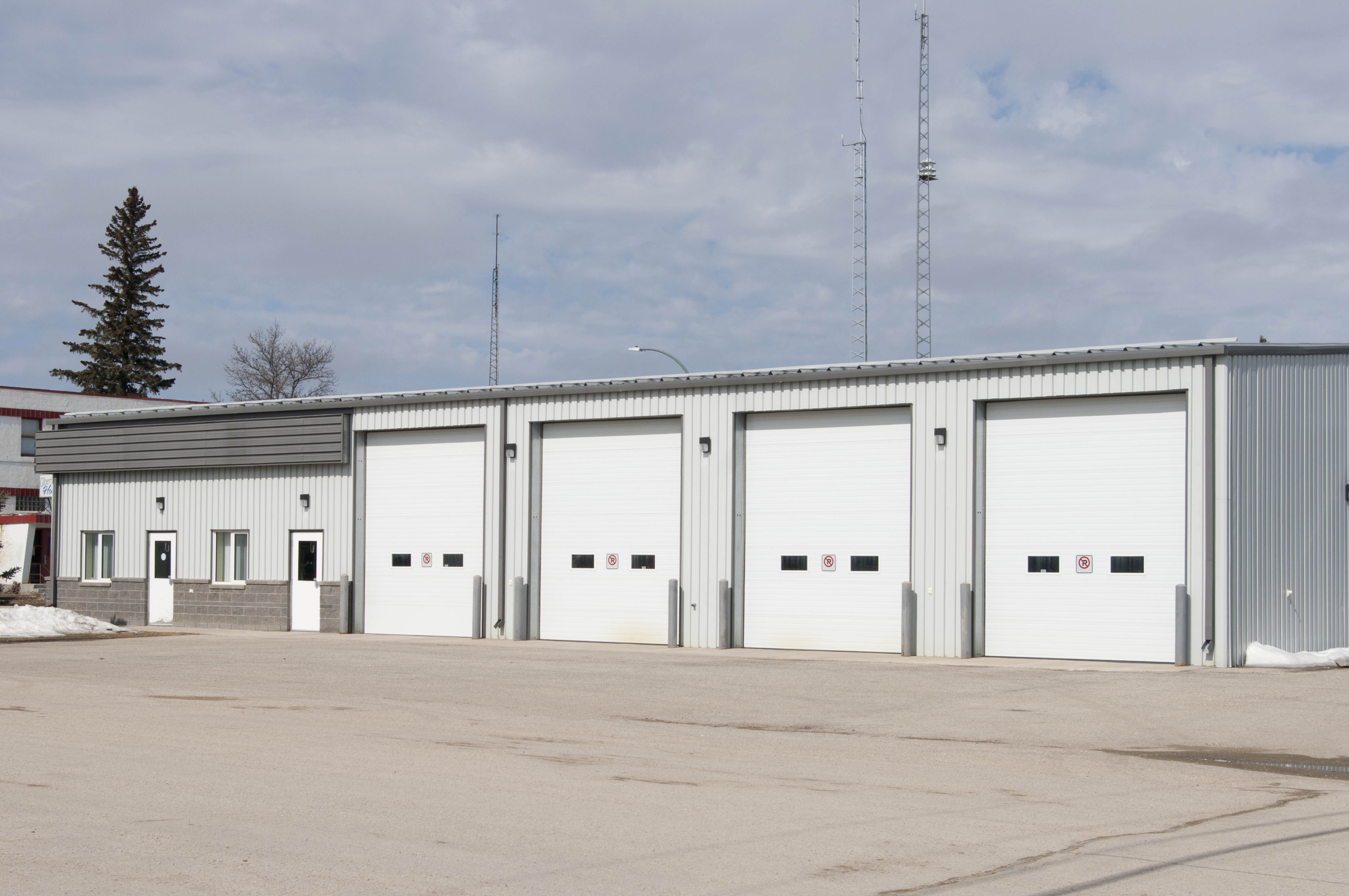 Grandview's EMS station isn't going away without a fight.
Residents are fighting to keep their ambulance station from closing.
"People of Grandview should be able to keep their ambulance station open. Because one, there should be health care close to home for the people who live in Grandview and surrounding communities like Valley River, but also it's about the long-term future of the town. If they lose the ambulance station then the concern I've heard from people there is they might lose the ER, and hospital, and healthcare services that they have in town."
NDP Leader Wab Kinew says it's a sad commentary on the government that the community has to go and get their own consultants to prove they should have a health care service in town like the ems station.
The provincial plan calls for services to come out a Gilbert Plains.
Kinew say over the past couple of years he's spoken with the Reeves before and after the election and done a lot of back and forth with doctors and the community as a whole.
Sue Stirling is a part of the Grandview Healthcare Solutions group says the government has done little in acknowledging their efforts, the only thing they did, was set up a meeting in November of 2017, since then, the government has ignored requests for a consultation.
Details

Contributed by

Benjamin Schwab
The Winnipeg Police Service's Major Crimes Unit is asking for the public's assistance in locating Roy Christopher Brandson.
It's believed he's in the Lundar or Eriksdale areas and may be armed with a firearm. The public is cautioned not to approach Brandson.
He's described as a Caucasian male in appearance, approximately 5'10" in height, 160 lbs in weight with a medium build, brown hair and brown eyes. He may be in possession of a white 2002 Ford F250 extended-cab truck with a licence plate of FSY839.
There are two warrants for Brandson's arrest.
The first warrant has been issued because investigators believe Brandson was involved in a violent incident on December 8, 2018, in the 3000 block of Sinclair Street where he forced entry into a residence and a firearm was pointed at two adult females. Both victims were threatened before Brandson fled. From that incident he is being charged for:
- Break Enter & Theft - Dwelling House
- Uttering Threats - Cause Death or Bodily Harm (x2)
- Pointing a Firearm (x2)
- Unauthorized Possession of a Firearm
- Use of Firearm During Commission of an Indictable Offence
- Careless Use of Firearm
- Possession of a Weapon
- Unauthorized Possession of a Firearm in Motor Vehicle
A second warrant for Brandson's arrest was issued due to a number of incidents that occurred between June 1, 2018, and September 30, 2018, with one of the adult females. That warrant is charging him with:
- Assault (x2)
- Sexual Assault
- Forcible Confinement (x2)
- Overcome Resistance by Attempting to Choke, Suffocate or Strangle Another Person
- Uttering Threats - Cause Death or Bodily Harm
- Careless Use of Firearm, Weapon, Prohibited Device or Ammunition
- Unauthorized Possession of a Firearm
- Unauthorized Possession of a Firearm in Motor Vehicle
- Fail to Comply with Conditions of Undertaking Given by Officer in Charge (x2)
Anyone with information regarding his whereabouts is asked to call 911. Additional information that may assist investigators can be relayed to Major Crime Unit investigators at 204-986-6219 or Crime Stoppers at 204-786-TIPS (8477).
Details

Contributed by

Isaac Wihak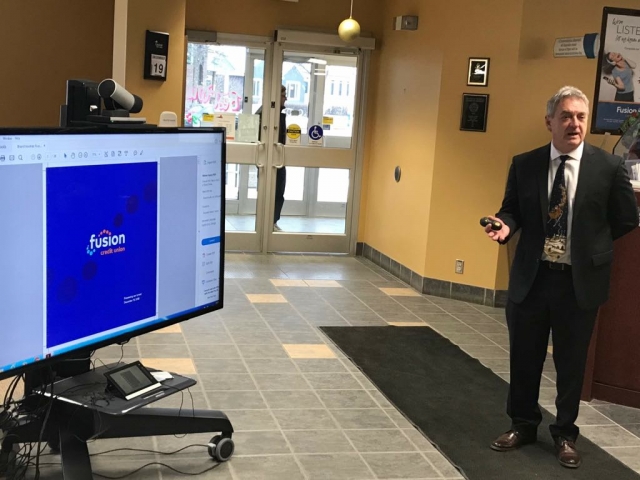 Fusion Credit Union unveiled their new brand this morning.
Ron Hedley revealed their new logo in the Dauphin location while the other branches showed it off all simultaneously.
"It is a combination of our two credit unions and we're really excited about the effort that was put into it by our marketing agency. And I guess what it actually represents when it comes to going forward."
Hedley says the colour palate they decided to use is a combination of the two credit unions that came to gather to form Fusion.
Their new tagline is 'Here For Good.' They define good as sold, hardworking, environmentally friendly, local, and neighbourly.
At the event, Fusion announced an increase of the scholarship program for 2019 to $20,000 to commemorate the new, amalgamated approach. Specifics of the program haven't been announced.
"One of the keys to having a dynamic, diverse economy in our communities is to support our young people to develop skills that will keep us innovative," adds Hedley.
The second announcement made was of 'Elevator Rates' for the RRSP season. "One of the ways we show member appreciation is by offering the most competitive rates we can," adds Hedley. "This year's rates are particularly strong, and we hope members will be encouraged to take full advantage."
Details

Contributed by

Benjamin Schwab
Grandview's EMS building is still expected to close, as part of the province's 10-year plan to overhaul the system.
Even after the community tried to save it, Premier Brian Pallister says the plan is still going forward.
"The reorganization of those stations is a tricky bit."
"Every community wants to keep it, and that's natural. I'm the first premiere in 60 years that knows rural Manitoba real well, I mean I grew up south west of Portage la Prairie. I understand the challenges in living in rural Manitoba, and I understand the benefits too. One thing I know for sure is that most of us are real common sense people, we understand we can't have everything in every town."
Pallister says the plan they put forward will make the system better for everyone.
"We're investing in dozens of skilled paramedics so that we can have a skilled person be there. Somebody gets caught in the PTO on the farm, somebody has a car accident and flips in the ditch, they don't know where the ambulance stays they want the person to them as soon as they can get them. They want a qualified person to take care of them and stabilize them so they can get better."
The plan calls for Grandview and surrounding region to be serviced by EMS in Gilbert Plains.
"We can't have an MRI in Roblin, that would be nice, but we can't. Can't have stations in every town. So, I'll just be the guy who says that. I think we have to do better with what we have. I think what most people want who live in Grandview, Gilbert, Roblin, that area, is if there is an accident on their farm they want somebody there who can look after them really quick."
The plan calls for 23 low-volume ambulance garages to close, others to move and five new stations are being built.
Details

Contributed by

Benjamin Schwab
Families around Dauphin are picking up their Christmas hampers today.
Starting at 8:30 volunteers at the Friendship Centre will begin handing out hampers.
"The support has been phenomenal from the community. Adopt a family is up by one family this year, so that's the most I've ever had at 146, which is wonderful. All the hampers have been filled by the food bank and the Angle Tree that weren't adopted. So everybody is taken care of."
Laverne Hudson, Coordinator of Adopt a Family, says she expects the back hall of the centre to be empty by 5.
212 hampers are being given out today which includes a total of 500 children are getting Christmas gifts this year through donations. Of the 500, 362 children adopted by the Adopt a Family Program and 180 plus are from the Angel Tree hampers.
Numbers are down this year because the program is only giving hampers to families in Dauphin, the RM of Dauphin, Ochre, and Sifton. They decided to scale back how far they reach this year.
"The community has been awesome."
Details

Contributed by

Benjamin Schwab
The Food For Thought program received a two thousand dollar donation from Parkland Title Loans.
Food for Thought helps 600 students from 5 different schools get meals on Tuesdays and Thursdays from September to spring break.
The donation will go straight to the program and should help with a couple meals. Meals cost about 1200 dollars. They usually raise around 50 thousand dollars for the year but they've only raised 15 thousand this year.
The program is for all kids, all you have to do is sign up and it's free.
Details

Contributed by

Isaac Wihak
Last year in Manitoba, over 3100 vehicles were stolen.
In 50 per cent of the cases, the key was left in the ignition and 90 per cent of the cases were involving the use of keys.
Those vehicle thefts cost Manitoba ratepayers about 17 million dollars.
Holiday shoppers are reminded to never leave shopping bags and other valuables in plain view when a vehicle is left unattended.
Doing so can result in vehicle break-ins and create unnecessary stress over the holiday season.
MPI's tips to protect your vehicle from theft are, never leave your vehicle running unattended, never leave your vehicle keys unattended, park in well-lit areas, lock the doors and close the windows when parking, and, put valuables and packages out of sight.
Details

Contributed by

Isaac Wihak
Fusion Credit Union will unveil their new brand today across the Parkland.
"Pretty exciting day. We have at 10 o'clock; all 18 branches will unveil the logo at the same time. Then each branch will tell their own story to the people in attendance. Each person who comes in that day will get a special gift with the new Fusion logo on it. And coffee and doughnuts will be on us all day too."
Ron Hedley says they will also unveil their website and the new mobile app.
During the summer the amalgamated Catalyst and Vanguard Credit Unions announced their new name, Fusion.
Details

Contributed by

Benjamin Schwab