Local News
Today is fire alarm testing day at Parkland Crossing.
If you are spending time in the area you will likely hear some alarms.
Details

Contributed by

Isaac Wihak
The Eclipse Water Co-op will host their AGM tonight at the Dauphin Senior Centre at 7:30.
Their biggest discussion will be whether they continue as a co-op, or fold and amalgamate with the RM water supply.
Lorne Day, president of the Eclipse Water Co-op, doesn't know what the outcome will be.
"My prediction would be that we will likely stay in operation, but, I have no idea what the meeting will decide."
The rest of the evening will see them go over the financial report and elect their directors.
Their plans for this next year are to continue operations.
They also plan on supplying water at the same rates they have been since 2017.
Details

Contributed by

Isaac Wihak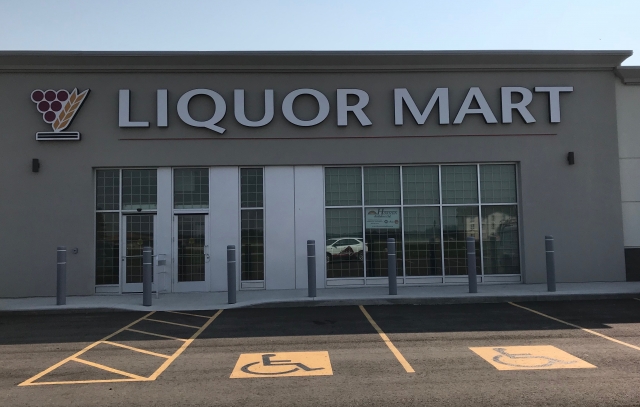 The Manitoba government has allowed for more privatized liquor sales.
In a mandate letter from the province, Manitoba Liquor and Lotteries has been requested to find ways to involve the private sector in the sale and distribution of liquor.
They have also been asked to review the province's markup on liquor and then submit a report to the government.
The letter also requests that Manitoba Hydro, MLL and MPI to postpone non-urgent capital projects with a clear investment return.
Details

Contributed by

Josh Sigurdson
Yesterday was April 30, and that means the deadline to get your taxes done is past. If your taxes aren't finished, you can expect to spend more money out of your pocket if you owe.
"If you didn't file your income tax already you're definitely not going to be in the government's good books," said Tere Stykalo, Partner & CPA/CGA at MNP Dauphin. "If you owe some money you're going to have some late filing penalties and you will also incur some interest charges on your taxes that you haven't paid so it's not a good thing."
Even if you didn't pay your taxes, you probably should, at your earliest convenience.
"Anyone can file all year long. People have things going on in life and some people just can't get down to the office and that's all a part of life," added Stykalo. "The government doesn't necessarily take legal action or anything like that immediately. It's just best to get your taxes filed and paid as soon as you can and that will save yourself some grief."
If you're a farmer or if you run your own business and you file a self-employment schedule on your personal tax return, the rules are a little bit different.
"You have until June 15 to file your taxes if you do qualify for that," added Stykalo.
That doesn't mean you won't pay any interest. If you owe money, you'll still be charged interest from May 1 - June 15 on the monies` you owe, you just won't be charged a late filing penalty.
Details

Contributed by

Darnell Duff
This past weekend, the Kinsmen Club of Dauphin announced a sizable donation at their Annual Business Expo.
The club committed $1,000 to Habitat for Humanity Dauphin Chapter, adding to the $1,000 Kinsmen Club of Dauphin donation made to Habitat at the 2018 Expo.
The money will be put towards their upcoming build which is still in the fundraising phase, according to the chairperson for the Habitat for Humanity Dauphin Chapter, Rodney Juba.
Juba says their next announcement will be the date of the build.
If you would like to donate to Habitat for Humanity, email This email address is being protected from spambots. You need JavaScript enabled to view it..
Details

Contributed by

Isaac Wihak
The CEO of the Mental Health Commission of Canada, Louise Bradley, met with the Mountain View School District today to discuss how the school division is approaching mental health issues.
The meeting presented local guidance councillors and educators the chance to learn different strategies from one the minds behind Canada's Mental Health Strategy.
Several facts about the mental health of Parkland students were presented to the room, including the fact that anxiety rates amongst students in the Parkland are above the national average of 20%.
Schools in the division have already taken steps at attempting to help students with mental health issues including some high schools implementing mentorship programs and placing cameras on buses to curb bullying.
Bradley stated that nearly half a million people a week call in sick to work or school due to mental health problems. This stat encouraged Bradley to oversee the world's first workplace psychological safety standard.
The rest of Bradley's visit includes a visit to Whitmore school where she will sit in a Sharing Circle with the students and then proceeding to Winnipeg where she will speak at an event on May 2nd.
Details

Contributed by

Josh Sigurdson
The party of summer is less than two months away and it's your turn to get in on the action. The "Early Bird" deadline for Dauphin's Countryfest tickets is tonight at 11:59:59.
That means you can get your full weekend pass until tonight for just $249.00 plus taxes and fees. After tonight it goes up to $279.00 plus taxes and fees.
"If you're one of those people that like to save some money and a lot of people do this is the deadline to do it," said Rob Waloschuk, General Manager.
This year's festival will be the 30th and it features artists such as Jason Aldean, Toby Keith, Old Dominion, the Brothers Osborne, and so much more.
"We're pretty excited for sure. It's been a long time and we're really excited about the lineup we have," said Waloschuk. "Some people are saying it's the best lineup ever."
"We're also going to have a lot of other things going on for the 30th birthday and we're working on some things to let you know about," he added.
Dauphin's Countryfest begins on June 27 with the 730CKDM Kick-Off Party on the Bell MTS and Credit Union Corral Stages.
Details

Contributed by

Darnell Duff
Farm Credit Canada released it's 2018 Farmland Values Report yesterday, and values in the Parkland have again risen.
In Manitoba overall, farmland values went up by 3.7% in 2018. The Parkland region is right behind that at 3.2%. Producers looking to start or expand their operations, and landowners selling to their renters are key reasons for the continued uptick in value.
The Eastman region of Manitoba experienced the strongest hike in farmland value at 7.3%. The lowest was the Interlake region at an increase of .1%
According to the report, the value of farmland in the Parkland is $2,344 an acre. To see the full report, click here.
Details

Contributed by

Alec Woolston
The surgery program at the Dauphin Regional Health Centre recently received a generous contribution to go toward a new colonoscope, which is used for endoscopy procedures.
The contribution was for $36,000 and came from the Dauphin Hospital Foundation.
In the picture: At left, representing the Foundation and Health Centre, is Curt Gullett, DRHC Director. Further, left to right, are Petra Huschenbett, DRHC Care Team Manager, Operating Room staff Simone Greening and Holly Hewens, and general surgeon Dr. Milos Vuksanovic.
Details

Contributed by

Alec Woolston
RCMP responded to a report of assault and robbery at a house in the RM of Portage La Prairie Sunday morning.
The homeowner told police that a 42-year-old female had come to his door appearing to be seriously injured; she was later transported to a hospital with non-life threatening injuries.
Officers met with the victim at the hospital, where she then told them that she had been picked up by a friend in Carberry, along with another male, who then assaulted her with a weapon. She was the forced back into the car where she was driven around the area and eventually thrown out on the side of the road. After walking for hours, she located a house where she then asked for help.
RCMP have arrested 21-year-old Austin Russell Wieler, of Portage La Prairie, as he was in possession of the victim's car. He has been charged with Aggravated Assault, Robbery, Possession of a Weapon for Dangerous Purpose and Possession of Property Obtained by Crime.
Police believe a second suspect was involved and are requesting anyone with information to call the Portage La Prairie at 204-857-4445, or call Crime Stoppers anonymously at 1-800-222-8477 or submit a tip at www.manitobacrimestoppers.com.
Portage La Prairie RCMP continue to investigate.
Details

Contributed by

Josh Sigurdson