Local News
The Brandon Police are asking for your help in finding a missing 20-year-old woman.
Leah Ernest was last seen by her family last Sunday when she left home.
She's 5-foot-5, 150 pounds, she has curly shoulder length hair, brown eyes, and a medium complexion.
Ernest usually wears a white winter jacket with a green or brown hoodie.
Anyone with information regarding Leah is asked to call the Brandon Police Service at 204-729-2345.
Details

Contributed by

Darnell Duff
In recent years, Syphilis has been making a major comeback.
In 2018 the rates of the disease were at historic highs in the Prairie Mountain Health region.
It's something PMH has been dealing with since the end of 2014.
In 2014 there were two cases of Syphilis, by August of 2018, 31 cases were reported.
The total could go up because they are still investigating cases.
Across the province, 350 cases were reported compared to 118 in 2014.
Syphilis was passed down by mothers to newborns ten times last year.
The increase in cases is likely from the increase in crystal meth use.
Using a condom is the best way to avoid spreading syphilis.
Details

Contributed by

Isaac Wihak
People were freezin' for a reason on Saturday when they took the Polar Plunge.
15 brave participants jumped into freezing water in support of the Special Olympics. Last year 12 people jumped.
Michelle Meadows, Chair of the Dauphin Polar Plunge says so far they have raised $3500, which is about what they raised last year.
"It's not only the fundraiser, but it's the exposure. Well, the cold exposure, but it's also the exposure for people to come out and see."
With the temperature on Saturday around -22 and a wind-chill of -36 both the jumpers and those who cheered them on were cold.
"We're lucky enough to have the fire department really helping us out. They were awesome! We had two volunteer firemen who have been trained in cold water rescue, and they were in their rescue gear. They were in there and they said it was warm. I don't know if that was just to lure people into the water. We also had the firemen fill up the tank."
Darren Anderson, Manager of law enforcement torch run and partnerships with Special Olympics Manitoba, says these kinds of events support the dozens of athletes here at home. He spoke to us last year.
"Provincially we have over 17 hundred athletes. In the Parkland region alone we have 54. In Dauphin, we have 15-25 and that's just on the floor hockey program. Around the region, we have bowling in Winnipegosis, Russell, and Swan River. Snowshoeing in Russell and Swimming in Swan River."
Meadows says organizers are looking forward to holding the 3rd plunge next year.
Details

Contributed by

Benjamin Schwab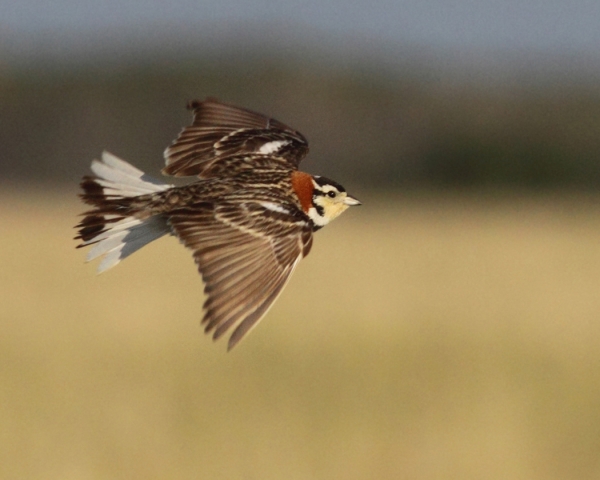 A new important bird area has been established south-west of Riding Mountain National Park near St. Lazare.
The Ellice-Archie and Spy Hill Community Pastures are important because of the threatened bird species that depend on these grasslands.
The two birds are called Chestnut-collared Longspur and Sprague's Pipit.
The two species need grasslands for breeding and the area provides the greatest density in Manitoba.
The area is an actively managed pasture, so you need to contact the pasture manager if you would like to visit.
The pasture manager's phone number is 204-722-2062.
Details

Contributed by

Isaac Wihak
The extreme cold warning in the Parkland has returned.
It had ended a few hours ago.
The wind chill could be as low as -40 to -45 in some areas.
If you would like to see all the areas effected, click here.
Details

Contributed by

Isaac Wihak
This afternoon you can jump into some ice cold water for the Polar Plunge to raise money for Special Olympics Manitoba.
All the money raised from the Polar Plunge in Dauphin stays in the Parkland to support the local programs and about 50 Parkland Special Olympic athletes.
We checked in with Tristen Osborn, from Team CKDM, to see how he's feeling heading into these freezing moments.
"I've always kind of liked the cold. So I think feeling like a popsicle for a bit is going to be fantastic."
Alex De Vries, from Team CKDM, is the one who organized the team.
"I haven't actually got involved as being the person part of the fundraiser in a while. I've supported other people in their fundraisers. But, I just wanted to be a part of something and I just thought, spring is here, why not jump into some ice cold water."
Dallas Jansen, from Team CKDM, is happy to be a part of the fundraiser.
"I think I'm looking forward to drying off and warming up after, haha no but, I'm just looking forward to raising money to help a great cause."
There is still time to register by going online to www.plungemanitoba.com, or you can walk up this afternoon for registration forms at 12pm.
Even if you don't want to jump into the cold water you can still come down to Credit Union Place and say hi to Team CKDM.
Details

Contributed by

Isaac Wihak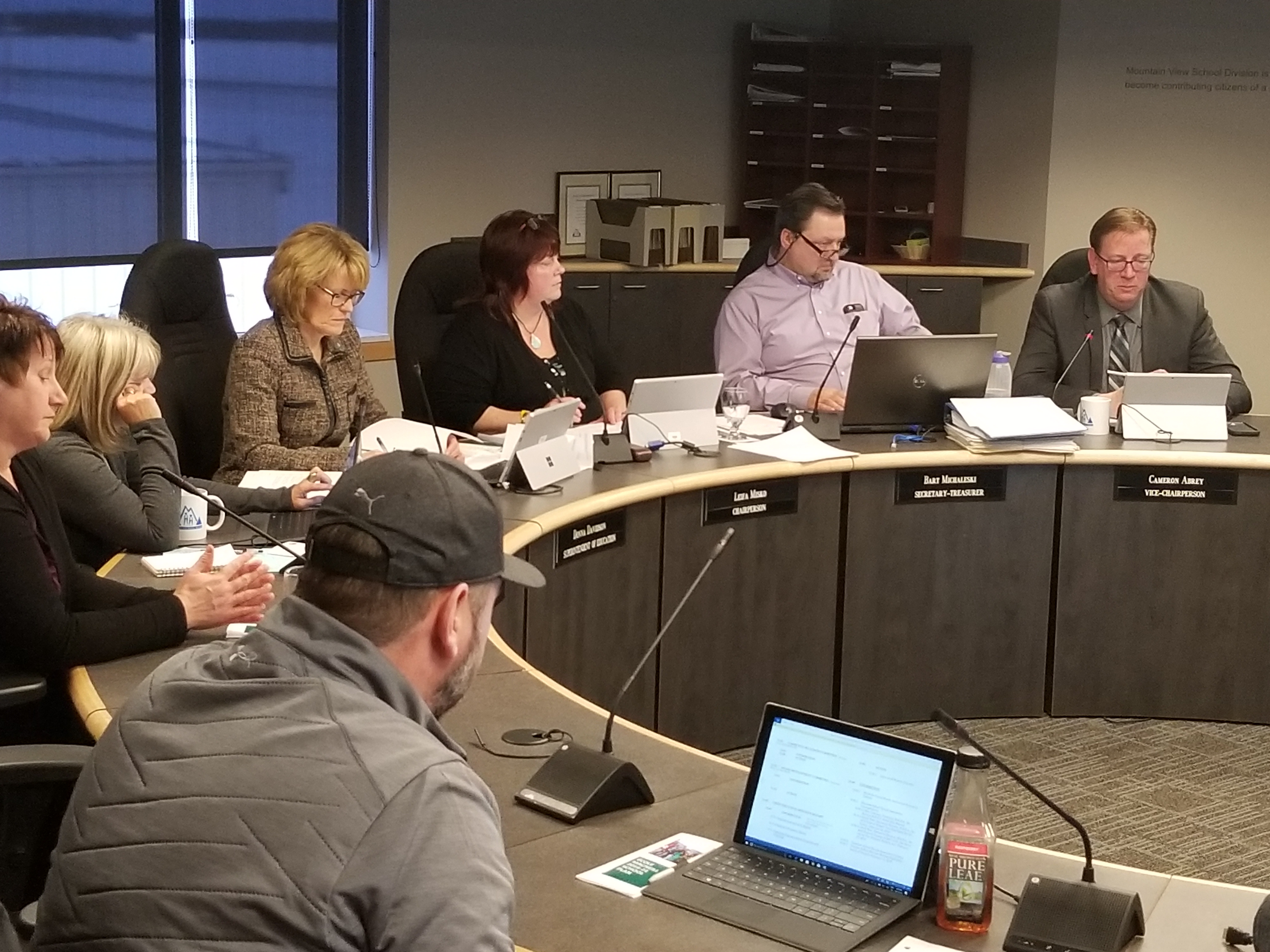 The Mountain View School Division is holding a public budget forum this week.
Everyone is encouraged to come and discuss the 2019-2020 Operating Budget.
Bart Michaleski isn't anticipating any significant changes to the budget this year. He says they are trying to stay as far away from the classroom as possible.
"We're looking at all the things that go in, and typically non-personale and non-instructional and we try to pare back where we can."
The last few years have been challenging in terms of resources. Michaleski says they are trying to protect what they already have.
"This is our third year now, and as you continue to remove any flexibility in your budget, it just makes it harder and harder to make reductions."
Those interested in participating are encouraged to attend at the Administration Office on Monday at 7 in the evening.
Details

Contributed by

Benjamin Schwab
There's an extreme cold warning in effect across the Parkland.
Overnight the windchill will be close to -40.
The warning isn't expected to be long with Sunday warming up to -14.
Click here to see all the affected areas.
Details

Contributed by

Isaac Wihak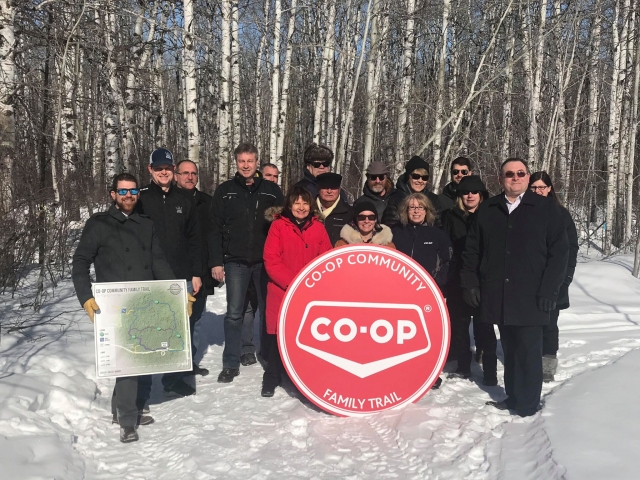 The Co-op Community Family Trails are now open to the public.
There are 3.5km of trails for walking, biking, and skiing.
Clayton Swanton feels fantastic to have the trails open right now.
"It's nice to see a plan that you see on paper, that looks really good, finally come to fruition and be able to welcome the public out and start using it."
Swanton has high hopes for the bike trails. By the end of 2019, he wants to increase the current 3.5 kilometres of trails into 20 kilometres of trails.
He wants to develop a welcome area with washrooms, picnic shelters, a bike wash station, skill development parks, and a playground.
Swanton says all of this couldn't have happened without the 150 thousand dollar grant from the Co-op Community Spaces Program.
Here is the map of the trails:
Details

Contributed by

Isaac Wihak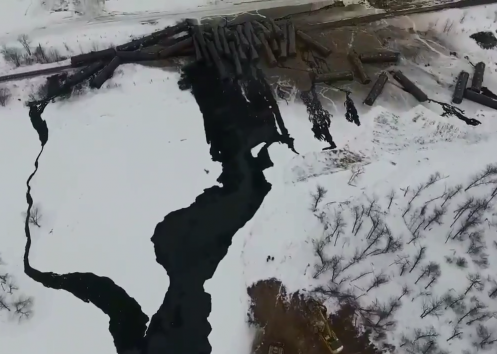 At least one million litres of crude oil spilled after the train accident near St. Lazare.
The Transportation Safety Board says it's too early to comment on the environmental impact.
An overview report says the temperature at the time was about minus 27 Celsius when the emergency brake was applied. It's reported the train was travelling east at 79 km/h.
The board says a total of 37 tankers left the tracks when the accident happened February 16. Of these 16 sustained breaches. They also say the spill was mostly contained in a low-lying area next to the track.
The T-S-B investigation continues.
Amon Rudolph posted a video of the crash on Facebook. you can check it out by clicking here.
Details

Contributed by

Benjamin Schwab
The flows on the Assiniboine River is expected to be high this spring.
The province's first flood outlook warns peak water levels will be below flood protection levels.
They are warning flows might produce some flooding of farmland and low-lying areas.
The Shellmouth Dam will be operated to store a portion of the spring run-off, thereby reducing downstream river flows.
Major lakes are expected to remain in their respective operating ranges this spring.
They say there is a low risk of overland flooding in the Interlake, upper Assiniboine and Whiteshell lakes areas.
The Saskatchewan River and Carrot River in northern Manitoba are at moderate risk of overland flooding.
Because below-normal temperatures are expected in March and April, there is the risk that delayed snowmelt could happen at the same time as spring rains.
March remains a crucial month in terms of snowmelt and weather conditions, and how that will affect the flood forecast going forward," Infrastructure Minister Ron Schuler said. "We expect to update Manitobans with more information as updated forecast data becomes available."
Ice is also expected to be thicker than normal, which would increase the risk of ice-jam flooding.
Currently, Manitoba Infrastructure is collecting ice thickness samples across Manitoba basins.
Details

Contributed by

Benjamin Schwab