Local News
The gates for Dauphin's Countryfest are set to open in just over a week. Weekend passes are still available for $279 or you can also pick up your day passes.
"Ticket sales are pretty brisk right now. A lot of people were waiting for the last minute and the nicer weather which we're having right now," said Rod Waloschuk, General Manager. "Having some rain as well has put people back into the spirit of having a good time next week."
To kick off the festival, we will be hosting the 730CKDM Countryfest Kick-off party featuring the Nitty Gritty Dirt Band. Tickets for that is just $30. Day passes for Friday, Saturday, and Sunday are $99.
On top of the party, Thursday will also include something else special.
"You can also expect some sort of a cake cutting ceremony. It's going to be a great celebration," added Waloschuk.
Old Dominion will be the headliner on Friday starting at 10:30 p.m. Jason Aldean headlines on Saturday at 10:00 p.m. while Toby Keith headlines on Sunday starting at 9:30 p.m.
"We've got so much for everybody. Starting on Friday with the new country acts and it doesn't really get any bigger in country music than Jason Aldean right now," said Waloschuk. "On Sunday with the whole birthday bash and bringing back a lot of the 90's artists when Dauphin's Countryfest just started. A lot of people are saying Sunday is the best day and it's reflected with the ticket sales."
Tickets are on sale right now at Dauphin's Countryfest.
Details

Contributed by

Darnell Duff
A 22-year-old woman has been handed a hefty fine after speeding through a construction zone just north of Ericksdale.


RCMP officers clocked her going 178 km/h in a clearly marked 100 km/h construction zone.


The woman was given a serious offence notice for a license review with MPI and slapped with a $2092 fine.


According to Manitoba RCMP, that's the highest fine issued so far this year for speeding in a construction zone.


The highest regular speeding ticket in 2019 was $1,256 for a driver speeding 92 km/h over the limit.
Details

Contributed by

Josh Sigurdson
Update: The RCMP have announced Blaine Birkholz has been safely located.
The Thompson RCMP thanks the public and media for their assistance.
---
Thompson RCMP are on the lookout for a missing man.
On June 11, Police received a report of a missing man from Thompson.
Blaine Ashley Birkholz has not been heard from or seen by his family in over four months.
Birkholz is described as 5'10, 180 pounds, with black hair and brown eyes, and is very transient in nature. He is believed to be in Winnipeg, The Pas or Thompson.
The RCMP are asking anyone with information to call the Thompson RCMP at 204-677-6911, call Crime Stoppers anonymously at 1-800-222-8477, or secure tip online at www.manitobacrimestoppers.com.
Details

Contributed by

Isaac Wihak
Fusion Credit Union announced that it will be giving over $900,000 in payouts to its members this year.
$500,000 will be given out as patronage allocations to its members and $400,000 in cash payouts to members under 19 and 65 and over.
A patronage allocation is a value returned to a member of Fusion Credit Union based on their relationship. The amount of each member is different, as it represents a portion of their interest paid and earned last year.
Members will see their allocation on their statements. Business account holders will see the change around the end of June and Personal account holders will see it on their July statement.
Details

Contributed by

Josh Sigurdson
Riding Mountain National Park hosted its first presentation as part of the Riding Mountain Artists Residency Program this past Sunday at the Wasagaming Visitors Centre.
There are currently ten residency programs in National Parks across Canada. The Riding Mountain Program started in 2006 and has hosted over 120 artists.
The program, which is a joint effort by the Manitoba Arts Council and Parks Canada, allows artists to reside in the Deep Bay Cabin at RMNP for two weeks, giving them a chance to isolate themselves from the world and focus on their work.
The first artist of this year's program was Kevin Nikkel. Nikkel is an accomplished documentary filmmaker from Winnipeg who is currently focusing on the history of documentary film-making in Manitoba.
At his presentation, he showed his documentary on the legendary York Factory.
The Riding Mountain Artists Residency program hosts 10 elite artists, from various mediums, at the Deep Bay Cabin. The only condition is that the artist hosts a presentation of their work at the end of their residency.
This year's artists will showcase things like slam poetry, pinhole photography, bead art, a "Museum of Fallen Objects, and a reading form a playwright
Artists interested in the program can apply through the Manitoba Arts Council.
Details

Contributed by

Josh Sigurdson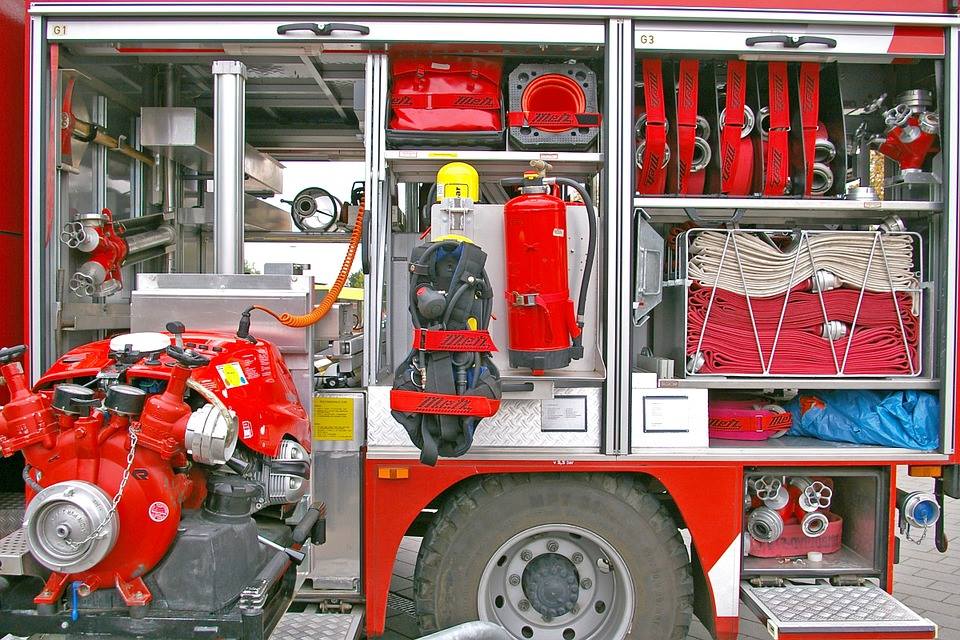 The Dauphin Fire Department is always there for you and now you can be there for them.
They're officially looking for new members to join the team. If you're interested, you're asked to head down to the station.
There are also a few requirements:
You must be 18 years of age.
You must have a valid class 5 driver's license.
They require a driver's abstract, criminal record check, and a vulnerable sector inquiry.
"We provide all of the training. That includes your standard first-aid CPRC right up to your firefighter level one certification," said Cam Abrey, Fire Chief.
"Being a firefighter is a great way to get out into the community," Abrey continued. "You're helping your friends, neighbours, and families. I really can't think of a better way to give back."
You must also live within 10 kilometres of the station. If you're not sure if you do, you can head down to the station to find out.
Details

Contributed by

Darnell Duff
The school year is just about over and then summer camps will be starting up. You can register for free right now for the Dauphin Friendship Centre's Summer Camp Program.
There are 8 weeks with different themes and a child can be signed up for a max of 2 weeks.
Those themes are the celebration of nations, exploration, Hollywood, sports, amazing race, inventor's workshop, fun and fitness, and mission impossible.
Kids will be given a snack in the morning and lunch. The program is limited to 25 kids per week and there is a waiting list should there be a greater amount of kids wanting to join.
If you'd like to register forms can be picked up at the Dauphin Friendship Centre.
Details

Contributed by

Isaac Wihak
Manitoba Hydro is warning their customers of a new phone scam where recordings of customer service representatives are being used.
Hydro says that the "sophisticated" phone calls spoof Hydro's number and use recordings of service representatives.
The callers will say your account is in arrears and then demand immediate payment. Hydro said that if a customer picks up the phone, the caller will pretend to look up their address and account and then attempt to arrange payment at non-Hydro locations.
If the customer misses the call, they may receive a voicemail that requests a call back at a different number.
Manitoba Hydro Spokesperson says that the company has received over 300 complaints and is unsure whether any money was lost.
He added that Hydro only has four numbers that customers should call back. Those numbers are 1-888-624-9376, 1-866-890-3856, 204-480-5900, and 204-480-5901.
Hydro does not accept payments over the phone, PayPal, using credit cards or from wire transfers and any request to do so should be considered fraud.
Manitoba Hydro confirmed it is working with Police to resolve the issue.
Details

Contributed by

Josh Sigurdson
Father's Day was celebrated yesterday.
Some Parkland Dads told us what they'd like for their day.
Ken's idea just involves family.
"Spend time with the little guy, that'd be the best one."
Vince from Dauphin has a similar idea.
"Just having some time with the kids"
Houston from Ochre River would like a home-cooked meal.
Other dads said they'd like gifts such as speakers or tools.
Details

Contributed by

Isaac Wihak
Cannabis retailers will soon be allowed to sell edibles, topicals, and extracts.
The new rules will come into effect on October 17th, one year after marijuana was legalized.
Retailers will have to notify their intent to sell the new forms of marijuana 60 days before they will be allowed to.
Health Canada released its final regulations on the pot products, dictating rules on packaging and on how much T-H-C will be allowed. Marijuana-infused food or drinks will have a cap of 10 milligrams while vaping oils or topicals like lotions are allowed a maximum of one-thousand milligrams.
Bill Blair, the minister responsible for organized crime reduction, says there will be strict guidelines for packaging of edibles and other next-generation cannabis products to make sure they aren't appealing to kids.
The new products will appear on the shelves in the middle of December.
Details

Contributed by

Isaac Wihak
Ste. Rose School has been awarded $32,000 in funding to help improve their outdoor space through the Co-op Community Spaces Program.
The money will be used to build an outdoor classroom and a nature playground, which includes water features and sandboxes, as well as an outdoor gathering space.
The principal of Ste. Rose School, Rhonda Buchanan says the school has been applying for funding for the project for four years and the project will coincide with the Play is the Way program which promotes outdoor activity for kids in Kindergarten to Grade 2.
This is the second project the Dauphin Co-op has provided funding for. They provided money to build the bike trails at the Selo site.
Buchanan says the school is hoping to start construction this fall with a goal of completing it by fall 2020.
Details

Contributed by

Josh Sigurdson