Local News
The RBC Future Challenge program is working to create a project in Dauphin to address diversity.
Natasha Nepinak, a youth leader with RBC Future Launch, says RBC has a 15 thousand dollar grant that gets given to 150 communities across Canada.
"Dauphin was selected, and I believe it was the Dauphin and District Community Foundation that applied for it. So, they received the grant and there's a sub-committee full of youth on the committee and we need to figure out what we're going to do with the money we received, how we're going to put it back in the community and go from there."
Nepinak got involved because her boss, who is a part of the Dauphin and District Community Foundation, invited her to a conference in Victoria, BC about the RBC Future Challenge. While at the conference, Nepinak got to see what youth across the country were doing with the money.
She also joined to give back to the community and she wanted to volunteer more.
On Saturday, February 8th from 1-3 pm in the Aspen Lodge, a meeting is being held to help brainstorm ideas to use the money to enhance the community.
The group already has a few ideas to address diversity in the community, such as getting an artist to do a mural or having some sort of event with art or music at the Watson Art Centre.
The youth-driven committee is partnered with the Dauphin and District Community Foundation, as well as the Dauphin Friendship Centre.
Details

Contributed by

Isaac Wihak
One of the two people arrested for a 2018 drug bust in Dauphin, has entered a guilty plea.
In June of 2018, during a traffic stop, Dauphin RCMP seized 190 grams of cocaine, a large sum of cash, and drug paraphernalia.
Yesterday, 31-year-old Bradley Dengler, from Peachland, B.C., pleaded guilty to Possession for the Purpose of Trafficking. His sentence will be handed out on December 15th.
23-year-old Amanda Saxinger, from Cudworth, Saskatchewan had her charges set over to the same day.
Details

Contributed by

Josh Sigurdson
The ability to purchase hunting and fishing licenses as well as provincial park vehicle permits online will soon be available in Dauphin.
Elicensing will be introduced to Manitoba in the spring of 2020.
This will allow people to create a customer profile and purchase specific licenses online just like any other online purchases.
Managing director Carly Deacon said that elicensing will have a major impact on the convenience of getting licenses and permits.
"It allows hunters, anglers, or people who want to access park permits online so you can pretty much set up an account online and then purchase your required licenses. So it improves accessibility to getting those licenses. It's insanely convenient and it is one hundred percent something that MWF (Manitoba Wildlife Federation) has been advocating for the last five years. It's a huge endeavor for the province and we are insanely happy about it and congratulating them big time on this because it's something that's going to improve significantly on hunters and anglers getting out in the field and having the appropriate permits to do that."
Customers will have 24 hour access to their permits and the option to purchase from Manitoba Conservation and Climate offices around the province.
Details

Contributed by

Tess Kovach
The Manitoba government is asking for a 15 percent cut in management levels, as part of its plan to deal with a "top-heavy" public sector.
Finance Minister Scott Fielding says "taxpayer dollars should be prioritized on front-line services-next to the student, the ratepayer and the customer-for better outcomes."
The province is also telling Crown corporations, post-secondary institutions and school divisions to control the amount of compensation paid to executives. The province will implement a 1.75 percent cap over four years, and bringing in outside consultants to review current salaries.
In 2016, Manitoba Hydro, MPI, and Manitoba Liquor and Lotteries were instructed to cut upper management by 15 percent as an effort by the government to reduce the deficit.
A K-12 education review is set to be completed in the next few months, and officials have said that all options are on the table to try and improve grades and control costs. Those steps may include the removal or the reduction of the number of school boards in the province.
Education Minister Kelvin Goertzen says that any money that is saved from making cuts will be put back into education.
"Clearly we are asking school divisions to live within the means of taxpayers and live within the means of the ability for Manitobans to pay," said Goertzen.
The President of the Manitoba School Boards Association says smaller school divisions could have issues making the directives.
Goertzen said that school divisions will be able to choose how to use the money, but the government wants it to go to classrooms and the front lines.
Details

Contributed by

Josh Sigurdson
Last week's news of the Dauphin Correctional Centre closing was unexpected to all.
Midge Sametz, deputy reeve of the RM of Dauphin, says they were shocked by the news.
"The RM council was very disappointed in the government's decision to close the corrections facility. This was done without any consultation with any of the stakeholders, so we were all blindsided. The decision affects the entire region, the City of Dauphin as well as the surrounding municipalities."
She says the decision will have a ripple effect because when jobs are lost, fewer people are purchasing and using local goods. That, in turn, affects more than just those working at the correctional centre, businesses, schools, and facilities they supported.
Sametz says the RM is co-hosting a town hall meeting with the city.
"We hope that the people will come out to the meeting, get informed, take action, and contact Premier Pallister, the minister of justice and our own MLA."
The meeting will take place Monday at 5:30 at Credit Union Place in the Aspen Lodge.
Details

Contributed by

Isaac Wihak
The Government of Manitoba is asking for proposals to look at how they can improve school attendance numbers in the province.
Education Minister Kelvin Goertzen says that attendance is a key factor in student achievement.
"Students who attend school regularly are more engaged in learning, have a great sense of belonging to the community and are more likely to obtain a high school diploma," said Goertzen. "Manitoba Education is working in partnership with parents, schools and communities to support and improve regular daily attendance for all students."
Manitoba Education has also created an education task force, which includes community members and school division reps.
Along with the effort to improve attendance, the province announced that they will be increasing funding for public schools.
The funding will be increased by more than $6.6 million for the 2020-21 school year, to a record total of $1.33 billion.
Manitoba has the third-highest spending per student in the county at $14,733, behind Saskatchewan and New Brunswick.
Goertzen said that increased funding shows the government's commitment to student success.
"This funding is the most ever committed to public schools in Manitoba's history," said Goertzen. "Since 2016, funding to elementary and secondary education has grown by nearly $33 million."
The announcement of the funding comes after the province promised to build 20 new schools in the next 10 years.
The cost of the promised schools is around $500 million.
Goertzen said that the province will also continue to ensure that all divisions receive no less than 98 percent of the operating funding they received a year earlier.
Details

Contributed by

Josh Sigurdson
Westman Communications Group will be increasing their internet speeds staring February 1st.
The upgrades are aimed at enabling faster downloading and uploading speeds on current internet packages as well as adding newer, faster ones.
The improvements come from an infrastructure upgrade to DOSIS 3.1 technology.
Customers will notice better speeds during peak hours when more people are using the internet.
Manager of marketing at Westman Communications Group, Courtney Baxter said that these upgrades will be available in Dauphin and other communities that already have Westman.
"Where we offer our speeds is within the communities, we do serve Dauphin. Anywhere rural we don`t have technology available. Unfortunately we can't offer our services to those areas, we do fiber connections. We don't have wireless services at this time so our ability to offer to anyone outside of Dauphin is not there."
Customers will automatically see faster speeds on current packages starting the 31st.
Details

Contributed by

Tess Kovach
The Manitoba Government and General Employees' Union is frustrated with the Manitoba Government's decision to close the jail, so on Tuesday, February 4th, they have planned a rally to march to the jail.
Beginning at the MGEU office, the rally will head up Main St. to the jail.
The rally will start at 4:30 in the afternoon, but if you can't march or make it in time, join them at the jail at 5.
President of the MGEU, Michelle Gawronsky says they are holding the rally to turn around the decision and leave the jail open until a new one can be built as was originally planned in 2013.
For more details, visit mgeu.ca
Details

Contributed by

Isaac Wihak
The amount of people in Manitoba receiving medical assistance in death (MAiD) has increased substantially in the years since it was legalized in 2016.
After legalization in 2016, 42 people in Manitoba requested MAiD, and 24 people received it. Less than 5 of the people who received it were in the Prairie Mountain Health region.
In 2019, 313 people requested MAiD with 177 people receiving it, including 24 people in the Parkland.
Shared Health, the group responsible for carrying out requests for MAiD, says that only 33 requests have been denied or deemed ineligible.
In other cases, the patient decided to not go through with the procedure.
The Canadian government is launching consultations on medical-assistance in death before it is set to change the legislation next month.
The changes will include removing the ability for someone near death to receive MAiD and making sure vulnerable people can't be coaxed into receiving MAiD.
As it stands, medically-assisted death is available to patients who wish to end their life due to terminal or serious incurable health conditions.
Other criteria that patients must meet are they must be older than 18 and capable of making health decisions, be in a state of decline that is irreversible, have voluntarily requested MAiD, and be at the point where natural death is foreseeable.
Manitoba is the province to have one health-care team responsible for carrying out MAiD.
Details

Contributed by

Josh Sigurdson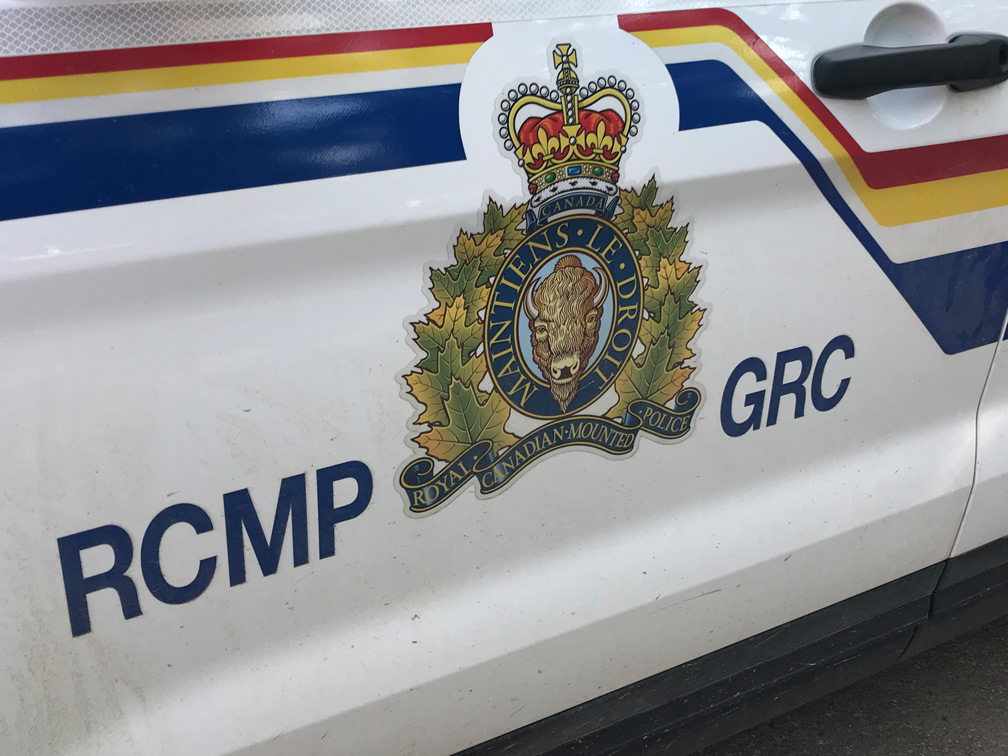 Yesterday afternoon around 3:45 Swan River RCMP responded to an incident where a snowmobile collided with a semi-trailer on a logging road in Duck Mountain Provincial Park.
The initial investigation has determined that two snowmobiles were heading north on the logging road when one of the drivers collided with a semi-trailer driving south.
The 16-year-old male, from the RM of Minitonas-Bowsman, was pronounced deceased at the scene.
The other snowmobiler, a 17-year-old, wasn't injured or involved.
The 32-year-old male driver of the semi-trailer, from the RM of Swan Valley West, wasn't injured.
Alcohol doesn't appear to be a factor in the collision.
Details

Contributed by

Isaac Wihak
Today, The Dauphin and District Chamber of Commerce held their first breakfast series of 2020.
During the breakfast The Hub in Dauphin held a presentation teaching local business owners and employees how to set and execute goals for their businesses and personal lives.
The breakfast and lunch series is aimed at helping local businesses in the Parkland reach their goals and grow in the community.
Executive director of the Dauphin and district chamber of commerce Stephen Chychota was thrilled with the turnout of the first breakfast of the year.
"I'm astonished on the room size, we had a great turnout for the first one, and it's usually a little hard on the first one when people are getting off the holiday sort of thing but I think people are getting back into the regular swing of things with business life. It's awesome to have everybody out here together. Sure, it's an early morning but it's a great way to start the day. Good breakfast, good presentation, and it was a great start."
The next breakfast presentation will be about team building in the workplace.
Details on the future breakfast and lunch events are posted on the Dauphin Chamber's website
Details

Contributed by

Tess Kovach