Local News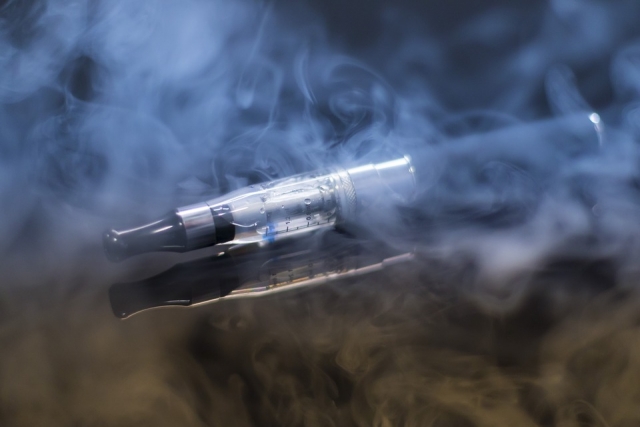 Some people vape to quit smoking, while younger people have been vaping more and more in recent years.
Jo-Anne Douglas, tobacco dependence councillor, doesn't think it's good to start vaping if you don't smoke because of all the chemicals.
Douglas says if you're trying to quit smoking and you think it will work, try it.
"There's no evidence it helps to quit smoking. But, there is some evidence that it is safer than smoking."
She recommends to those quitting smoking to try traditional methods first, and put vaping at the bottom of the list.
Details

Contributed by

Isaac Wihak
Friday was the Dauphin Friendship Centre's pizza fundraiser for the Food for Thought program.
Their goal was to sell 200 pizzas.
They surpassed that, selling 304, which made over 2500 dollars.
Due to the success, the volunteers want to do another one.
Gale Welburn, the resource development coordinator at the DFC, is thankful for the support they received.
"Everything looks really good and we're just so grateful for all the support we received from the community for this. So thank you."
Details

Contributed by

Isaac Wihak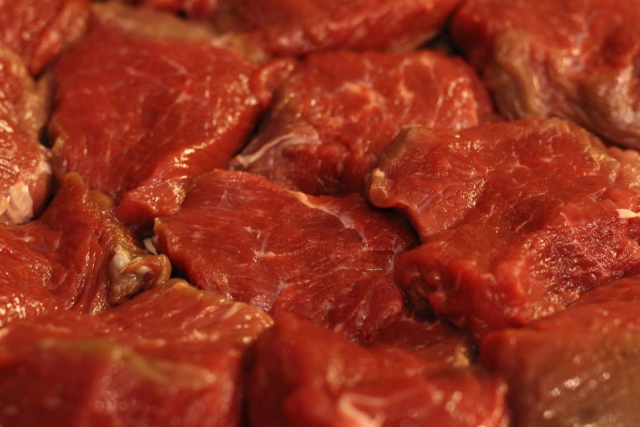 Canada's new food guide isn't revolutionary, and not much has changed.
That's according to Mary Ann Binnie, a nutrition consultant with the Canadian Meat Council.
"What's different is the nomenclature. And now with all the interest of Canadians in protein, they've labelled the group protein foods. But meat, pork, beef, fish, chicken, have always been the same grouping as nuts, seeds, and legumes."
She says what people should focus on are the foods that aren't included in the food guide. Those include nutritionally lacking food that is either high in fat, sodium, or sugars. She recommends moderating consumption of these to make room for foods that are actually in the guide.
Some people are interpreting the new Canada food guide as an instruction to eat less meat.
But Binnie says Canadians have already reduced their red meat consumption. "Well, Canadians have moderated their red meat consumption. So I think the food guide does not recommend any further reduction."
According to an Ipsos poll done in 2017, 72% of respondents reported eating three or less servings of meat a week.
Binnie says cattle producers should be aware that the foods they raise are welcomed and appreciated by Health Canada because they add to a nutrition package of a well-balanced diet.
"It does include lean red meat as a healthy choice that should be enjoyed every day."
Details

Contributed by

Benjamin Schwab
Two rifles and four shotguns were stolen from a garage in the Interlake.
It happened on Tuesday in the RM of Fisher, south of Peguis.
Overnight the garage had been broken into where the guns and some work tools were taken.
Anyone with information is asked to call Fisher Branch RCMP at 204-372-6329 or call Crime Stoppers anonymously at 1-800-222-8477.
Details

Contributed by

Benjamin Schwab
The Dauphin and District Chamber of Commerce is holding a meeting in Grandview on Tuesday.
It's to touch base with anyone in the business community to discuss what they'd like to see from the chamber moving forward.
Stephen Chychota is hoping that anyone with a stake in the business community can make it out to the discussion.
It's also a good opportunity for the chamber to learn about the businesses in the community.
Chychota wants to look to the future about what could be developed in Grandview.
Since they are called Dauphin and District, Chychota is trying to put more focus on the district part of the name.
If you'd like to go to the meeting call Stephen at 622-3140, or the community futures parkland office at 546-5100.
Details

Contributed by

Isaac Wihak
Organizers of Manitoba Ag Days say it was another great event.
The 42nd annual show wrapped up yesterday.
It was well attended as 45,000 people came through the doors of the Keystone Center in Brandon.
Seminar speakers were extremely well attended over the course of the three days.
Organizers say next year's theme will be technology and innovation.
Details

Contributed by

Benjamin Schwab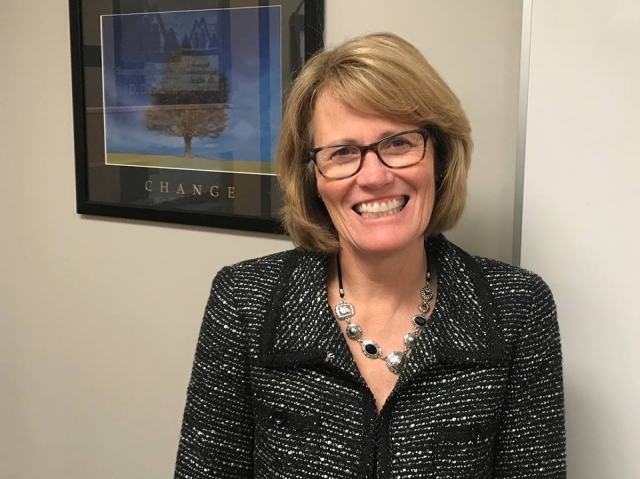 Mountain View School Division Superintendent Donna Davidson hopes the outcome of the education review lead to a conversation about something important for youth.
"I'm hoping the outcome will be a collaborative look at how can we ensure that our youth are ready for what is out there. And sometimes it's difficult to plan for the unknown because we know how quickly and how changing our society is as a result of technology."
Public consultations will start soon, and Davidson says the review should continue to focus on the welfare of students. That includes their mental, social, emotional, and intellectual wellbeing.
"I note that it is so broad. They're going to look at funding, they're going to look at taxation, they're going to look at governance, they are going to look at student learning. All those things that they're going to look at. I'm hoping that what comes out of it is they will make the right decisions for the right reasons. That they'll make decisions about taxation and decisions about funding that will directly support student learning."
The review has been in development for a while. She remembers talking to then Education Minister Ian Wishart back when they were preparing to announce the opening of MacKenzie middle school around two and a half years ago.
The final report with key findings and recommendations is expected by February 2020.
Details

Contributed by

Benjamin Schwab
Tickets are sold out to the Richardson Pioneer Gilbert Plains Community Hall Grand Opening Event on Saturday, February 9th.
Doors open at 4:30, and the banquet is at 6. After the banquet, there will be an old time dance with a live band performance playing mostly country.
A theatrical group called Galaxy Theatre will also put on a show about the history of events that have taken place in the hall.
They cost 35 dollars and can be purchased by calling the Gilbert Plains Municipality office at 204-548-2326 or you can stop in at Family Foods in Gilbert Plains.
Details

Contributed by

Isaac Wihak
RCMP have laid charges in the Swan River homicide over the weekend.
30-year-old Tyler Brass, from Swan River, has been charged with Second Degree Murder in relation to the homicide of a 39-year-old male on January 18, 2019.
Original story
Manitoba RCMP have arrested a 30-year-old man in connection with the fatal stabbing in Swan River over the weekend, and aren't seeking any other suspects.
RCMP say they were called to a home in Swan River on Friday night, and were led to an injured and unresponsive 39-year-old man when they arrived.
E-M-S attempted to treat the man, but he was pronounced dead at the scene.
Details

Contributed by

Benjamin Schwab
The province is developing a strategy to help farmers and industry produce more plant and animal protein products.
MP Robert Sopuck says the growth and survival of our communities and Agri-culture can be bolstered with investments in protein.
"I strongly support any added processing that goes on. Whether it's producing canola oil at Harrowby, fine pork from the HyLife plant, all those value-added processing activates are extremely important."
The strategy will also aim to increase investments in new plant protein extraction and position Manitoba as a leading research and development centre.
MLA Brad Michaleski says this announcement is great news. "Manitoba produces a lot of protein sources. So we're going to try and tap in and get into that market as much as we can. The beef sector, forage and legumes, all kinds of different sources here."
The government says it will release a consultation paper called Manitoba Protein Advantage in February and seek feedback before releasing the final strategy in September.
Details

Contributed by

Benjamin Schwab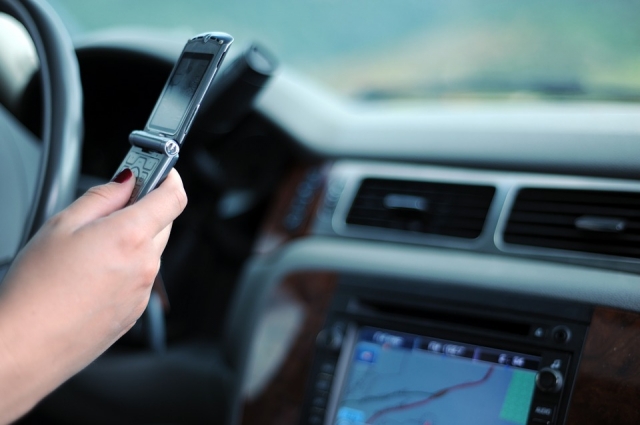 It took almost three months for the first week-long distracted driving license suspension to be handed out.
A man in his 60s was using his smart phone while driving. This is his second offence. The man received his first offence in late November.
Drivers that are found using a smart phone also face a 672 dollar fine and five demerits on their Driver Safety Rating Scale.
Since the law came into effect November 1st, 300 drivers have had their licenses suspended for 3 days.
Details

Contributed by

Isaac Wihak