Local News
UPDATE: The severe thunderstorm watch has ended as of 9:24 this morning (Wednesday).
Environment Canada has issued a severe thunderstorm watch for much of the Parkland.
The watch includes Dauphin; Gilbert Plains; Grandview; Winnipegosis; Fork River; Ethelbert; Roblin; Russell-Binscarth; and the Rural Municipalities of Dauphin; Lakeshore; and Riding Mountain West.
Conditions are favourable for thunderstorms that could bring strong winds, torrential rain, and large hail this morning and afternoon.
Find the full details here.
Details

Contributed by

Alec Woolston
The 54th edition of Canada's National Ukrainian Festival starts tomorrow afternoon when the gates open at 1.

The weekend will feature 5 grandstand shows featuring acts like the Pavlychenko Folklorique Ensemble, Double the Trouble, Canada's National Riding and Dancing Cossacks & Company and Marina Krut.

Following the Saturday night grandstand show, there will be fireworks to cap off the night.

Sunday will feature tons of local acts and a perogy eating contest.

Tickets will be available at the gate which opens Thursday at 1 pm.

For a full schedule of events, check out the CNUF website.
Details

Contributed by

Josh Sigurdson
While many public health offices in Canada have discontinued testing ticks for Lyme disease, Manitoba still does.
A government spokesperson says ticks can still be submitted using the tick checker.
A reason for discontinuing the tests is the length of the process.
Health offices recommend if a tick has been on you for 24 hours you should see a doctor instead of waiting weeks or months for a test result.
Several criteria have to be met in jurisdictions that recommend treatment following a tick bite.
The specimen must be correctly identified as a black-legged tick, have been attached for a minimum of 24 hours, have been removed within the last 72 hours and have been acquired from a region with an infection rate more than 20 per cent.
In Manitoba, there are some areas with tick infection rates greater than 20 per cent, but the government hasn't recommended treatment at this time.
The government has left the decision to prescribe antibiotics up to the health care provider.
Currently, in the Prairie Mountain Health region, there are a number of reviews for possible cases of Lyme disease.
While tick numbers peak between May and July, black-legged ticks can be active all the way to snowfall.
The government encourages Manitobans to wear an appropriate repellant and to conduct tick-checks shortly after coming inside from outdoor activities.
Details

Contributed by

Isaac Wihak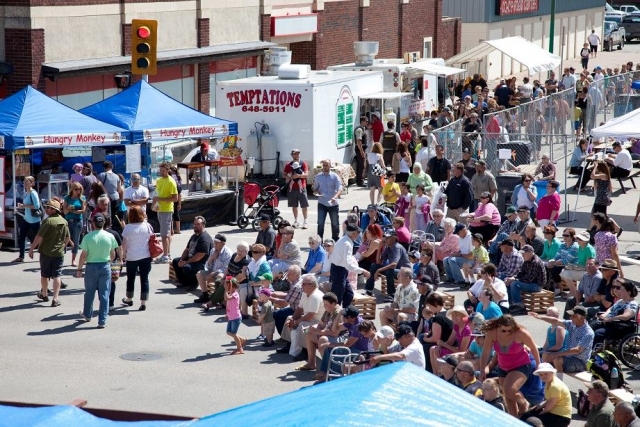 Since the Dauphin Chamber Street Fair takes place tomorrow, the city will get ready tonight.
Parking barricades will be placed on affected streets this evening, and will be on Main Street North from 4th Ave to 2nd Ave from the post office to CIBC, and on 3rd Ave Northeast from 1st St Northwest to the first back lane of 3rd Ave Northeast from the United Church to Nutters.
Also remember to tune in tomorrow when Al Gaines takes the Al Morning show to the street for starting at 7.
Details

Contributed by

Isaac Wihak
With the warm days of summer full in effect, you should always make sure you're taking some precautions when driving around with your furry friend.
The most notable precaution is not leaving your animal in the car unattended.
"You do not want to leave pets or children in a vehicle for any amount of time on a hot day," said Roxane Neufeld, Owner & Vet at the Dauphin Vet Clinic. "Temperatures in a vehicle can actually rise by 10 degrees Celsius within 10 minutes. There's really no safe amount of time to leave them."
That means if its 30 degrees outside, within 10 minutes, your vehicle could have an inside temperature of 40 degrees.
If your animal is along for the ride and you need to make a stop, here are some other tips to follow.
"If you absolutely need to, leave your vehicle running with the air conditioning on, park it in the shade and keep the windows open. That will sort of safeguard against it," said Roxane. "With that being said, you should never ever plan to leave your animal or pet in a vehicle alone."
Throughout the week, temperatures are expected to climb into the 30's. That includes 32 degrees on Friday and Saturday. Even outside of the vehicle, the heat can affect your animal.
"It's very important that your pets have access to shade and lots and lots of drinking water," concluded Neufeld.
Details

Contributed by

Darnell Duff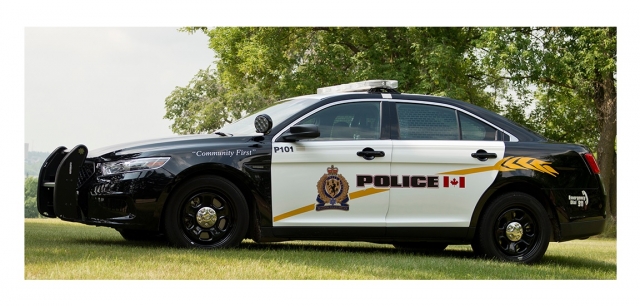 "Project Beckon" has resulted in 20 men arrested and charged with Obtaining Sexual Services for Consideration.
A year-long joint police operation between Brandon Police and the Winnipeg City Police - Counter Exploitation unit led to the arrests this weekend, which included the seizure of 15 vehicles.
The goal of the project was to target the demand side of sexual exploitation and the safety of those who are exploited.
Although arresting 20 was a great start, Sergeant Kirby Sararas, Public Information Officer for Brandon Police Service, says this is just the start.
"It's kind of bitter-sweet. Yes, the project was successful because there were arrests, but it's really unfortunate that there is a need to make arrests," said Sararas. "We really want to make sure the people that are exploiting individuals know that this won't be tolerated. We're hoping people will think twice about doing this because they're going to get caught."
"This is an ongoing effort to put a stop to these people that are doing the exploiting," she added. "We need to put a stop to this at all costs."
14 of the men are from Brandon. The remaining six men are from Erickson, Virden, Souris, Shoal Lake, and Winnipeg.
Court dates for the men are scheduled for September in Brandon.
Details

Contributed by

Darnell Duff
Canada's premier classic rock festival is just days away from starting.
Rockin' the Fields of Minnedosa starts on Friday with main stage performances beginning at 6:00 p.m., with Lee Aaron.
The event features April Wine, Platinum Blonde, Harlequin, 54-40, and so much more. You can find a full daily schedule at Rockin' the Fields.
"It's the second year in a row for me booking the bands and whatnot and it's taken a really good direction of classic acts," said Rob Waloschuk, Promoter. "The weather also looks fantastic."
Tom Cochrane & Red Rider will close out the main stage performances on Sunday night at 10:30 p.m. The festival comes to a close with Bed of Roses, at midnight on Sunday on the Heritage Coop Hilltop Stage.
"We're expecting a fantastic weekend with some great performances," said Waloschuk. "We believe there's something for just about anyone if you're into this kind of music. We hope you can join us."
Tickets are still available for the weekend. It's just $195 for a weekend pass. Day passes are also available for $95.
Find out more ticket options and prices at Rockin' the Fields of Minnedosa 2019.
Details

Contributed by

Darnell Duff
The early bird ticket deadline for Canada's National Ukrainian Festival is today.


Weekend passes for this weekend's festival are only $110 if you buy them today. Tickets will be available at the gate but they will be more expensive.


CNUF runs from this Friday, August 2nd to Sunday, August 4th with the opening ceremonies taking place Friday at 7:00 pm and the performances kick off at 8 pm.


This year's performers include the Riding and Dancing Cossacks, Bratstva Studios, the Sawchuk Sisters, and Zirka.


Sunday will feature a Perogy Eating Contest and the Grandstand Show will feature a dance extravaganza with different regional dances.


Gates open at 1:00 on Thursday and 11:00 on Friday.
Details

Contributed by

Josh Sigurdson
A missing person situation involving an elderly woman in Southeastern Manitoba has ended on a positive note, thanks in part to help from some Dauphin volunteers.
84-year-old Mary Byman had gone missing without a trace last Wednesday while berry picking close to her home in Menisino.
While camping out after helping in the search, the Dauphin volunteers heard Byman cry out for help, and found her shortly after.
Details on what happened are currently being sorted out.
Details

Contributed by

Alec Woolston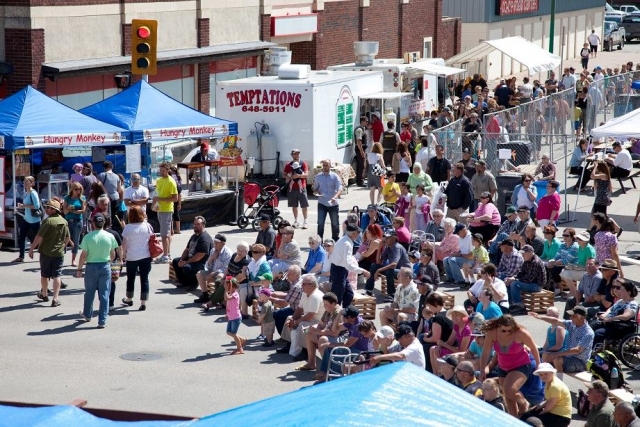 Later this week on Thursday, the Dauphin Street Fair is celebrating its 19th anniversary.
Stephen Chychota says there are some returning favourites to go along with some great new activities and more vendors than ever before.
Dauphin Neighbourhood Renewal will be having some great activities including a street hockey tournament.
Chychota says there's a lot to think of when choosing his favourite part of the street fair.
"There are lots of elements that I would put in my favourite list. We shut down Main Street and get to have a party there. Yeah, ok maybe that's my best feature of all. We're actually shutting down the whole of downtown Dauphin and we're having a bit of a party, so that's pretty neat. Some close seconds are, we have a stage of entertainment all throughout the day so you get to see some really fun acts and the food vendors, I gotta give it to them because there are some delicious treats that they bring year after year and I can't wait to try them again this year."
If you've never been before, Chychota says they're open all day, it's free for everyone and there's always something for the whole family.
Details

Contributed by

Isaac Wihak
The hunt for Bryer Schmegelsky and Kam McLeod has attracted international media attention particularly Australian media.
US correspondent for 9 News Australia, Alexis Daish gave CKDM's Isaac Wihak some insight into how the Australians are feeling.
"I think back home in Australia, initially, it was very shocking. People couldn't believe a young Aussie man on an adventure with his American girlfriend could have something like this, so inherently random, happen to him when he's road tripping through the northern Rockies. So I think that has really rattled people back home."
She added that Canada is a hot tourist destination for Australians and doesn't think the murders will scare off those tourists.
Daish is in Gillam and says the RCMP really have deployed a lot of resources such as tactical officers, dogs, and drones.
"But also had the tactical assault vehicle that has come from Saskatchewan to help assist. But yesterday, that vehicle got packed up and returned back to Saskatchewan. Which does beg the question whether their feelings about the two of them being here are now weakening a little bit. We heard from police yesterday and they said that even though the last confirmed sighting of the pair is here in Gillam, they are now exploring the possibility that they have managed to skip town."
Daish has been in Canada for 8 days and says the length of her stay will depend on the momentum of the manhunt.
Details

Contributed by

Isaac Wihak