Local News
A 59-year-old man, who was driving his tractor, is dead after a pickup truck collided with him from behind on Road 130 North near Arborg early Saturday evening.
An investigation by Arborg RCMP determined that the 50-year-old driver of the pickup truck was travelling at a high speed while impaired, and hit the tractor from behind which caused the tractor driver to be ejected from his seat. As part of the ongoing investigation, they'll examine the lights on the tractor, and whether poor visibility was a factor.
The driver of the pickup truck wasn't injured in the collision, but was arrested and then released on several court-imposed conditions. He'll be in court at a later date to answer to charges including Impaired Operation of a Conveyance Causing Death.
Details

Contributed by

Alec Woolston
The Government of Manitoba laid out its plan for their next four years in the throne speech last week.
Dauphin City Manager, Sharla Griffiths says that the City is excited about some of the proposed plans.
The proposals the City is excited for were the creation of 40,000 new jobs province-wide, the elimination of Sunday and Holiday shopping restrictions.
"New jobs create a strong economy, and that is beneficial for all Manitobans," said Griffiths.
When it comes to shopping restrictions, Griffiths said that the city's bylaws mirror what the province allows. She added that she expects the city to review that bylaw to see what changes they can make to continue mirroring the province.
Griffiths added that the section of the throne speech concentrated on municipalities wasn't particularly strong, but the mention of increased funding for infrastructure in the province was another thing the city is looking forward to.
The city has a few projects that they would like to see partly or completely funded by the province, such as the expansion of the city's lagoon.
"We're hoping that we'll see some come to the City of Dauphin through the Investing in Canada Infrastructure Program," said Griffiths.
The city is also hoping to continue the redevelopment of Main Street South.
Griffiths continued to say that it's great to see the province describe a Climate and Green Plan.
Details

Contributed by

Josh Sigurdson
Manitoba Families was notified, on Friday, of a security breach to the Southern First Nations Network of Care's computers.
Eight agencies, including the West Region Child and Family Services, were attacked by a virus targeting computer systems earlier in the week.
As soon as the province knew, steps were taken so the provincial systems and information were safe.
SFNNC and their agencies have put together contingency plans to continue their support and protection of the children and families in their care.
The province is offering technical support as well as other resources.
Due to the system being down, the agency will have to manually access information for 4000 children.
The extent of information that could be at risk is still being determined.
The Canadian Centre for Cyber Security is investigating.
Details

Contributed by

Isaac Wihak
This weekend, the Dauphin Rec Services is putting on Free Family Weekend at the rec complex.
Tamara Kolida says they received a grant from Dauphin Neighbourhood Renewal to offer free programming throughout the winter.
"We know that it can be a tough time of year for a lot of families with Christmas and the expenses, and the cold temperatures isolate people, so we want to get them out."
Kolida says they want everyone to get into the holiday spirit.
"There are no barriers here, everyone can come to this. Everything is free, so there's holding back nobody, we want everyone to enjoy these activities and get to see our facilities. A lot of people, because for some people it's expensive to swim, skate, and go to the movies."
There are two activities today, free skate this morning at the Rotary Arena from 9 to noon, and then there's a free family swim at the Kinsmen Aquatic Center from 1:30 pm to 4:30 pm.
Tomorrow you can take in the free family movie at the Countryfest Community Cinema with the doors opening at 9:30, showtime is 10 am, featuring the movie: Abominable. Then enjoy a free family skate at Credit Union Place from noon to 1:30. From 2 to 4 pm there are free arts, crafts, and cookie decorating at the Parkland Rec Complex Aspen Lodge and free photos with Santa and the Grinch, the rec services ask that you bring your own camera.
Details

Contributed by

Isaac Wihak
You may have seen it, a group of rail workers are on strike at the corner of Buchanon Ave. and Keays St in Dauphin.
Riley Helgeson is the strike leader and says they're on strike in support of getting a new contract because the old one expired in July.
Helgeson says they're looking for one thing in particular.
"Better rest rules. We want to be able to have a say in our rest and be fit and ready to go to work and alert and that kind of stuff."
A couple of other unions from the Parkland such as CUPE have joined them.
Helgeson appreciates all the support they've received from the community, adding people have been dropping off coffee and doughnuts in support.
Riley anticipates the group being out there until they have a contract.
Details

Contributed by

Isaac Wihak
The Government of Manitoba has introduced legislation that would make consuming all non-medical cannabis products in public areas illegal. The new legislation comes on top of existing provisions focused on smoking and vaping in public.
Justice Minister Cliff Cullen said that with a growing number of cannabis products becoming available in the marketplace, the government is taking a strong stance against consumption in public areas.
"This helps reduce the risks associated with public intoxication and impaired driving while encouraging Manitobans who choose to use these products to do so at home safely and responsibly," said Cullen. "Most of all, we want to ensure the use of these products is not normalized or encouraged amongst young people.
Bill 5 would amend The Liquor, Gaming and Cannabis Control Act to ban public consumption of edibles, extracts, and topical cannabis products.
Edibles are set to become available in Manitoba in December, once they're authorized by Health Canada.
Similar rules for smoking and vaping cannabis are included in The Smoking and Vapour Products Control Act, while public consumption of alcohol has been illegal for almost 100 years.
Their new provision does not include cannabis products without THC. Medical cannabis for treatment is also exempted from the ban.
The legislation would come into upon proclamation.
More information about the laws, regulations, and other provisions related to non-medical cannabis is available online.
Details

Contributed by

Josh Sigurdson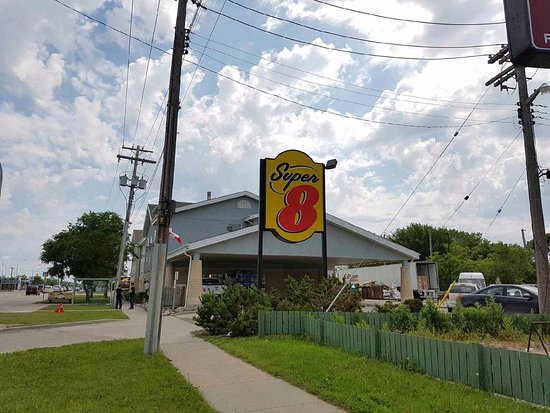 The Office of the Fire Commissioner (OFC) review of the incident at a Winnipeg Super 8 that saw several people taken to hospital for carbon monoxide poisoning has been released.


The incident occurred on July 9th at the Portage Avenue hotel. After complaints of illness by guests and staff, the building was evacuated.


The OFC review found that carbon monoxide from a hot water boiler was venting in an area that allowed it to be pulled back into the air exchange system and circulated through the hotel.


An open blower motor door on the air make-up unit and cool chimney temperature contributed to the gases staying in the building, rather than rising out of the chimney.


Carbon monoxide monitors used at the scene found dangerously high readings rating from 65 parts per million on the main floor to 190 ppm in the basement where the mechanical room is located and 380 ppm on the third floor.


A safe carbon monoxide level is considered to be 50 ppm.


The investigation also found that the hotel didn't have any carbon monoxide detectors in place at the time of the incident, which is against the Manitoba Fire Code.


On July 24th, Manitoba Workplace Safety and Health issued an order requiring carbon monoxide detectors to be installed in a workplace. The hotel followed the order and has since installed seven carbon monoxide detectors in public areas and three in areas where gas appliances are being used.


The OFC review has concluded there was no intention for the incident, and it was deemed accidental.
Details

Contributed by

Josh Sigurdson
An inmate on statutory release is currently unlawfully at large and wanted on a Canada wide warrant.
31-year-old Victor St. Paul is from Ebb and Flow First Nation and may be in the area. He is known to be violent and considered dangerous. If you see him do not approach him and call 911.
Anyone with information on his whereabouts please call Ste. Rose du Lac RCMP at 204-447-3082, or anonymous tips can be made through Crime Stoppers at 1-800-222-TIPS
Details

Contributed by

Josh Sigurdson
A part of the provincial government's throne speech was creating legislation that will eliminate Sunday and holiday shopping restrictions for businesses.
Currently, businesses that can stay open without a bylaw are businesses that ordinarily operate with four or fewer employees (including the owner), restaurants, pharmacies, laundromats, boat and motor vehicle rental, repair and service shops, places with educational, recreational or amusement purposes, tourism and recreational facilities including summer resorts, other retailers selling only nursery stock, flowers, garden supplies and accessories, fresh fruit and vegetables, and gasoline and related goods for motor vehicles, and businesses that sell liquor or cannabis.
Sunday shopping hours are 9 am - 6 pm. Only the above businesses are allowed to open on holidays.
Businesses that aren't included in the list above can receive fines for opening on holidays. For example, on Labour Day, a Winnipeg grocer kept his store open and received a 10 thousand dollar fine after being threatened with the fine when he had his stores open on Good Friday.
Stephen Chychota thinks the legislation is a great idea.
"If they (businesses) have more power to them, to operate as freely as they can, in order to be there for their fans, for their customers, that's fantastic. Going forward, I think that's a good plan."
Municipalities will have the option to determine if the restrictions will remain.
Chychota says he'll have to touch base with chamber members to see their thoughts on the potential of being open on Sundays and holidays.
Chychota says the fewer restrictions placed on a business, the better and that it makes more sense all around to allow businesses to make the decision.
Details

Contributed by

Isaac Wihak
The Government of Manitoba announced legislation that would increase Manitoba Hydro's short-term borrowing limit.


Crown Services Minister Jeff Wharton said that Hydro will have the opportunity to save Manitobans money by updating their financial investments.


"This long-overdue change will save ratepayers up to $41,000 a day in interest," said Wharton.


The current loan limit of $500 million was established in 1992 and hasn't been looked at in 27 years. Since then, Hydro's asset base has grown substantially with major capital projects like the Bipole III transmission line, and the Manitoba Minnesota Transmission Line.


Wharton said that the current borrowing limit is undersized relative to Hydro's current and future needs. Increasing the short-term borrowing limit to $1.5 billion would help capital projects in various stages of construction where a loss of funding would cause a delay in the project.


Events like the October snowstorm has put forward the need for increased emergency funding. The final damage bill from the storm for Hydro is estimated to be in $100 to $120 million range.


The loan could potentially reduce annual costs for Hydro customers by between $8 and $15 million, depending on market conditions and cash balances.


The loan increase would also bring Hydro more in line with utilities in the country. B.C. Hydro's loan limit is $4.5 billion and SaskPower's loan limit is $2 billion.


The government says the move shows their commitment to fixing the province's finances and helping save Manitobans money by shopping smarter.


Wharton added that by changing Hydro's short-term borrowing limit, the cost for ratepayers to service Hydro's debt will be reduced.
Details

Contributed by

Josh Sigurdson
Many Manitobans who participated in a Manitoba Hydro incentive program for solar energy are still waiting for the job to be completed.
Applications for the Solar Energy Pilot Program ended April 30, 2018.
By applying before the deadline, 25 per cent of the installation costs would be covered.
Originally, Manitoba Hydro informed contractors that installations had to be completed within a year of application approval.
The deadlines for completion keep getting pushed back and some customers have been told to wait until May 2020.
If you have any concerns about your project, call Manitoba Hydro at 204-360-3676.
Details

Contributed by

Isaac Wihak