Local News
The government of Manitoba unveiled new traffic signs that will remind drivers that they have to "Slow Down, Move Over" when passing stopped emergency vehicles, including tow trucks.
Infrastructure Minister Ron Schuler said that slowing down and moving over is a matter of safety, common sense and courtesy and yet near misses and close calls happen too often.
The signs are regulated as traffic control devices and municipalities can install them on any roads, including busy rural roads. The signs will be used on all major routes entering Manitoba and departing major cities and lesser used roads as well to ensure reasonable coverage.
While Slow Down, Move Over laws have been in effect for almost a decade in Manitoba, emergency service members have seen too many close calls. They believe that having more signage will make people more aware of the law and its importance.
The Highway Traffic Act requires all drivers to slow down when passing emergency crews, to 40 kilometres per hour in zones where the maximum speed limit is less than 80 km/h and 60 km/h in zones with maximum speeds above 80 km/h.
Drivers also must move over on multi-lane highways, if it's safe to do so.
More than 100 tow truck drivers are killed every year in North America.
Drivers who fail to slow down will face a fine of $298 and two demerits on their licence.
The new signs will be placed this summer.
Details

Contributed by

Josh Sigurdson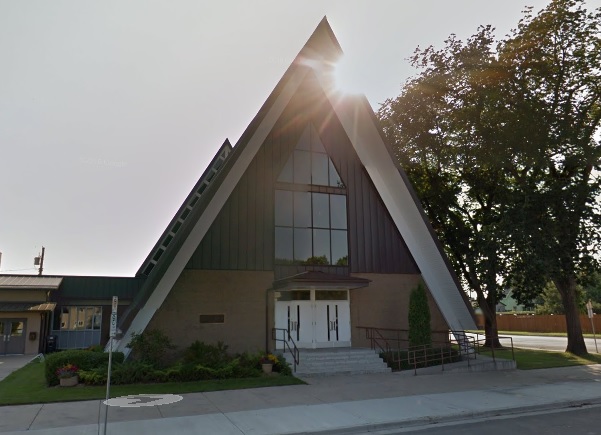 Tonight there'll be a family violence community awareness meeting at Dauphin First United Church at 7 pm.
Ilene Dowd, volunteer on the board of directors for the Parkland Crisis Centre and Women's Shelter, says the meeting is to raise their profile and raise awareness on the services they offer.
They will be talking about how family violence is the route of lots of violence in our world, and they'll be talking about a survey that's important for the future of shelters.
Dowd's hoping for educators, caregivers, health care workers, addictions workers, RCMP officers, victim's services, and anyone concerned about a loved one to come out to the meeting.
There isn't an admission fee, but they do ask anyone that goes to bring a non-perishable item, craft item, paper products, cosmetics or anything for the Parkland Crisis Centre and Women's shelter.
Details

Contributed by

Isaac Wihak
All provincial political candidates will now have to provide a criminal record check to the public.
A bill passed in the house requiring candidates for the legislative assembly to reveal offences they've pleaded or been found guilty to under the Criminal Code, the federal Controlled Drugs and Substances Act, and federal and provincial income tax laws.
Someone who fails to disclose a criminal offence could receive a fine, up to 10 thousand dollars and one year in prison.
The bill was created by Fort Richmond MLA, Sarah Guillemard. Fort Richmond is a neighbourhood in the south end of Winnipeg.
Details

Contributed by

Isaac Wihak
The Manitoba government announced that it will be investing nearly $28 million in capital projects for health care facilities across the province.
Health Minister Cam Friesen said these investments are being made to ensure health care facilities can continue to provide quality care.
The money is being invested in care homes and other health centres and includes everything from roof repairs to fire system repairs. The projects in the Prairie Mountain Health Region receiving funding are:
Hamiota Health Centre/Personal Care Home

shingled roof replacement

Brandon Regional Health Centre/

Dauphin Regional Health Centre

installation of ligature-free environment

Grandview Personal Care Home

roof replacement

Neepawa Health Centre

fire alarm system repair

Ste. Rose Health Centre

fire alarm system repair

Regional Labs (Neepawa, Russell, Killarney,

Treherne, Glenboro)

renovation assessments

Reston Health Centre

nurse call system replacement

Westman Laboratory

reheat pipe replacement

Assiniboine Centre (Brandon)

nurse call system replacement

Melita Personal Care Home

nurse call system replacement

Elkhorn Personal Care Home

nurse call system replacement

Birtle Health Centre

nurse call system replacement

Souris Health Centre/Personal Care Home

patient wandering system replacement

Roblin Health Centre

kitchen flooring replacement

Hamiota Personal Care Home

patient wandering system replacement

Westman Personal Care Home (Virden)

fire safety upgrades

Carberry Clinic

foundation repairs

Cartwright Health Centre

nurse call system replacement
Specific cost estimates haven't been released, as they are subject to the tendering process. Work on these projects will start once they are publicly tendered and awarded.
Details

Contributed by

Josh Sigurdson
It's that time of the year that a lot of people like spending more time outside. Whether it's having a BBQ, going for a walk, or simply soaking in the sun, it's a beautiful thing.
What's not a beautiful thing, however, are mosquitos. The blood-sucking bugs annoy most people, but for some people, that annoyance can become a severe illness.
West Nile Virus is something that's always brought up when it comes to mosquitos. Last year in the Parkland, mosquitos with West Nile Virus were active. Alone in the Parkland, 49 West Nile Virus mosquitos were collected by Prairie Mountain Health.
"In Manitoba overall, the number collected increased from 39 in 2016 to 186 in 2018," said Dr. Mahmoud Khodaveisi, Medical Officer of Health with Prairie Mountain Health.
During the months of July, August, and September is when you are at the highest risk of contracting West Nile Virus.
80 percent of people who contract West Nile Virus don't experience any setbacks or illnesses. The remaining 20 percent can expect general symptoms such as fever, fatigue, headache, nausea, and vomiting.
"Less than one percent of people will experience a severe illness that will affect the central nervous system," said Khodaveisi. "If this is the case, you'll have a high fever and severe neck stiffness."
People over the age of 50 and peoples with diabetes are at a greater risk of being affected by West Nile Virus. That also includes people with a weakened immune system.
If you're looking to avoid the risk of contracting West Nile Virus, the only thing you can really do is stay inside. Any time a mosquito lands on you, you're at risk of contracting WNV.
"It's also recommended to always apply mosquito repellent when you're outside for an extended period of time, that's really the only thing you can do," added Khodaveisi.
Details

Contributed by

Darnell Duff
Manitoba optometrists, eye physicians, and surgeons are asking the provincial government to ban the dangerous and sight-threatening practices eyeball tattooing and eye jewelry insertion.
The proposed bill was introduced on May 23rd and has passed first reading in the Manitoba Legislature.
The dangerous complications of undergoing these procedures became prominent in 2017 after a woman from Ottawa suffered sight loss and inflammation to her eye due to getting the scleral tattoo. Another case in Alberta resulted in a young man losing his eye.
A scleral tattoo involves injecting ink between two layers of the eye measuring a combined distance of less than 1 mm.
If the bill is passed, Manitoba would be the second province to outlaw these procedures, following Ontario.
Details

Contributed by

Josh Sigurdson
Effective on June 1, a 2.5% increase to Manitoba Hydro electricity rates will be in effect for the remainder of 2019 and 2020. The Public Utilities Board of Manitoba denied Manitoba Hydro's rate request of 3.5%, but they did agree on the 2.5% increase.
All revenue from the rate increase will go into a deferral account to aid in mitigating future rate increases.
The PUB remains concerned about bill affordability for Manitoba consumers and continues to recommend the Province of Manitoba assume responsibility for the development of bill affordability programs to assist lower-income customers.
Details

Contributed by

Darnell Duff
The RM of Riding Mountain West has issued a fire ban effective as of 8:00 this morning.
For more questions call the RM at 204-564-2589.
Details

Contributed by

Josh Sigurdson
There hasn't been much rain across the Parkland this spring and that doesn't look to be changing just yet.
The forecast right through the end of the week calls for sunny conditions with temperatures in the 20's.
However, June is just a few days away and Doug Gillham, Meteorologist with the Weather Network says that could be a blessing for everyone who's waiting for rain.
"June is the wettest month of the year across the region and we think that the much-needed rain will fall during the month," added Gillham. "We do think that summer precipitation will be near or on the dry side of normal. There are some encouraging signs that once we get deeper into the first week of June that we will get some much-needed rain."
"With that being said, it won't be enough to make up for the deficit that we've been experiencing," Gillham continued.
Looking ahead to the rest of summer, cooler temperatures could be on the way, but not for a while yet.
"We're going to see some shots of cooler weather at times," added Gillham. "The final summer temperatures should tip to the cool side in the Parkland and across Manitoba,"
"If you take this week, for example, the next couple of days are expected to be very warm before we get a patch of cool air for the next couple of days after that before the heat returns on Sunday."
With all of the lakes around the Parkland, some people would think that would bring extra rain into the area. That after all is just a hope and is not really the case as Gillham says.
"Not really. I mean they can help a little bit on a localized scale, but they're still not going to help a whole lot," said Gillham. "Some of the bigger lakes can create boundaries that are triggers for scattered afternoon showers or thunderstorms, but they don't generally bring widespread rain."
Details

Contributed by

Darnell Duff
The Red Shoe Crew Walk in support of the Ronald McDonald House is taking place this Sunday in Dauphin at Vermillion Park campground. With that, registration is now open to get in on the action.
"It's a signature fundraising event for Ronald McDonald House Charities Manitoba and it takes place all over the province," said Eden Ramsay, Development & Communications Officer with RMHC.
The event on Sunday is a 3-kilometre family-friendly walk. The cost to take part is $25 for ages 13 and up while 12 & under are just $5. All of the proceeds support families that need to use the Ronald McDonald House and Ronald McDonald Family Room.
"It's just a great community event to come out to," added Ramsay. "You get some exercise and you support families that need to stay close to their sick children."
Last year across Manitoba, more than $65,000 was raised.
Included in your registration fee is refreshments from McDonald's and Coca-Cola Canada as well as hamburgers and cheeseburgers. Registration begins at 10:00 a.m. with the walk beginning 30 minutes later. Everything wraps up around 1:00 p.m.
You can head to Red Shoe Crew Walk to register today.
Details

Contributed by

Darnell Duff
The new Parkland Regional Library director has been chosen.
Alison Moss is from Dauphin and she'll be learning from Jean Louis Guillas for the next month until he retires.
She hopes to learn the nitty-gritty, and how the library system works.
She adds that it's a fantastic opportunity to work with the outgoing director.
She wants to continue with the current programs the library has to offer and is looking forward to joining the team.
At this point, she wants to stay the course and then figure out where ideas can land within the good things already happening at the library.
Details

Contributed by

Isaac Wihak