Local News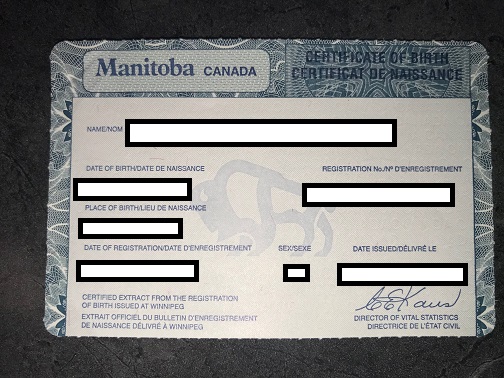 The province announced that Manitobans can now apply for birth, death, and marriage certificates online.
The change was made to help ease delays and allow 24/7 access for people to apply for vital event documents.
Since testing launched in April, more than 5,000 requests have been submitted to the Manitoba Vital Statistics Agency.
The implementation of the online service is also intended to reduce the number of people going through third-party services that usually result in higher costs and longer delays, rather than going through the VSA.
To apply for vital events documents, go to www.vitalstats.gov.mb.ca and click on Online Certificate Application.
Details

Contributed by

Josh Sigurdson
A familiar face is running in the 2019 federal election.
Laverne Lewycky has been named the NDP candidate for the Dauphin- Swan River- Neepawa riding, where he once served as the MP from 1980 to 1984.
While he's not new to political campaigns, he is excited about the current race.
"I'm one of those people that has run multiple times, in many elections," said Lewycky. "Each campaign is a little bit different, but I feel good about this particular one. I think that I bring a little bit of expertise and experience that, probably, other candidates can't bring because I've been a Member of Parliament for this area before, and I've taught Canadian society and things like that."
Lewycky adds that he is excited to work with youth on important issues like climate change and hopes to bring the results that youth would like to see.
The federal election is set for Monday, October 21st.
Details

Contributed by

Josh Sigurdson
Four libraries in the Riding Mountain Constituency are receiving grants from the 2019-20 Rural Library Technological Sustainability Grant Program.
The libraries are receiving a total of 16,448 dollars from the grant.
Minnedosa Regional Library is getting 3,598 dollars, Rapid City Regional Library is receiving 2,056 dollars, Border Regional Library in Virden will be given the most with 7,196 dollars, and the Reston District Library is getting 3,598 dollars.
Sports, Culture, and Heritage Minister, Cathy Cox says the grant program is designed to assist libraries to maintain and upgrade their resources for patrons.
A press release shared a part of a letter Cox sent to the chairperson of each library.
"Library systems serve as critical information hubs for their communities and regions through access to current technology."
Riding Mountain MLA, Greg Nesbitt says in a press release, a strong library is important to a community.
"I applaud the great work done by local volunteer board members and their municipal partners."
Details

Contributed by

Isaac Wihak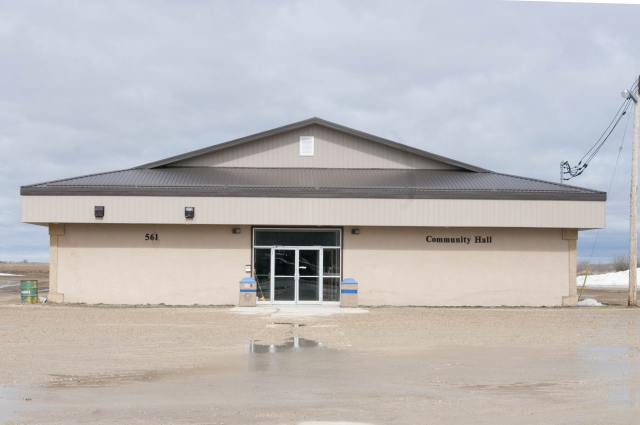 All current crown leaseholders are asked to attend a public meeting put on by concerned ranchers.
The meeting will be held tonight at 7 pm at the Ste. Rose Hall.
There will be presentations on the new crown lands policy and how it will affect producers, and what producers need to do to adapt to the changes.
For more info call Clayton at 447-7076 or Brent at 656-4202.
Details

Contributed by

Josh Sigurdson
Manitoba livestock producers affected by drought conditions will be receiving much-needed help from the provincial government.
Agriculture Minister Ralph Eichler listed a number of measures Monday to offer producers some relief after a hot, dry summer forced 16 municipalities to declare states of agricultural disaster.
Among the list of measures is the Manitoba Agricultural Services Corporation -the Crown Corporation in charge of providing insurance and loans to producers- has been asked to defer loan payments for up to six months, with a possibility of an extension of up to another six-months.
MASC will also be providing loans in financing for the purchase of calves with a minimum weight of 181 kilograms, using the livestock as security. The loan would be repayable when the livestock is sold.
Minister Eichler said the federal government is also providing some relief. In the past, producers were able to apply to the MASC for a cash advance of up to 50 percent. The feds have now given permission to raise that amount to 75 percent.
Eichler also urged producers facing feed shortages to check the Manitoba Hay Listing service daily.
Details

Contributed by

Josh Sigurdson
There were a couple of incidences of vandalism at Parkland crossing over the weekend.

On Saturday night, a group of youths was wandering the open spaces of the building, when they took a fire extinguisher. They proceeded to set off the extinguisher in an alley near Buchy Place.

Parkland Crossing managed to get the extinguisher back.

Then on Sunday night, a group of youths got a hold of another fire extinguisher and set it off inside the building, resulting in a large cleanup effort.

Dauphin RCMP are looking into the incidents.
Details

Contributed by

Josh Sigurdson
On Friday afternoon, Dauphin RCMP responded to a disturbance at Kal Tire.

A 15-year-old male, who was believed to be intoxicated, had a wrench and was breaking windows.

Officers arrived on scene and located the suspect. The teen then raised the wrench at police and began walking towards officers in a threatening manner.

Officers drew their weapons and the suspect complied with the commands.

The teen was then arrested and remains in custody.
Details

Contributed by

Josh Sigurdson
Manitobans who earn minimum wage will get a 30 cent bump in pay to $11.65 an hour.
The raise was announced back in March, and is based on Manitoba's 2018 inflation rate of 2.5 per cent, rounding up to the nearest five cents.
This will be the second time in exactly a year that minimum wage will go up in Manitoba. On October 1st last year, a 20 cent raise to $11.35 an hour took effect.
Despite the increase, Manitoba remains in the bottom half of minimum wage rates in Canada.
Country-wide minimum wage data can be found here.
Details

Contributed by

Alec Woolston
Select trees near the Anishinabe Sharing Lodge in Wasagaming are to be removed or thinned.
The trees will be removed as a part of the FireSmart program, as a preventative measure to protect the Federal Heritage Building.
Crews will be at work until October 11th.
The about 70 trees that will be removed or thinned are within 30 metres of the building and are mostly older spruce trees.
Many of the trees are in a moderate or severe state of deterioration.
The trees are a potential fire hazard, and concern because of a risk of them falling onto the lodge, damaging it.
Aspen and poplar trees along with wild rose, dogwood, chokecherry, and Saskatoon bushes will remain in place and will be allowed to grow around the building.
Before cutting down trees, Parks Canada ensures the ecology of the site is maintained and work is conducted outside of bird nesting and migratory periods.
Details

Contributed by

Isaac Wihak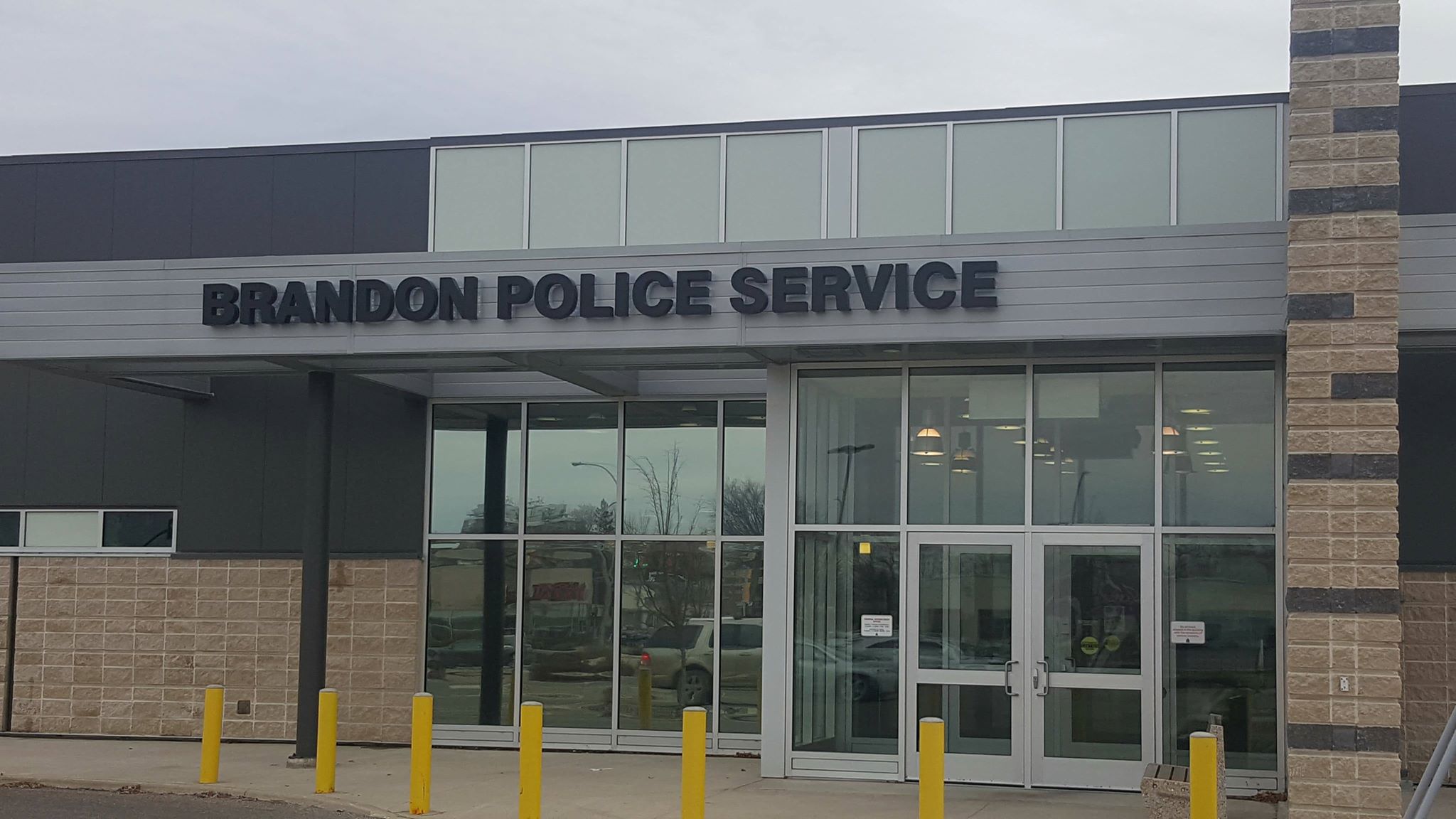 A 55-year-old Brandon man who was arrested and charged with possessing child exploitation materials was released from custody over the weekend.
Brandon police said that on Friday, the man reported to police at the request of investigators. Officers then released him from custody on several conditions, including he not possess any electronic devices, and have no contact with children.
Police seized computers and data storage devices containing "thousands of images of child pornography" while executing a search warrant at the 55-year-old man's home on June 20th.
A court date is set for November.
Details

Contributed by

Josh Sigurdson
Today is the final day of Rotary Radio Week on 730 CKDM.
Today Al Gaines spoke to Luke Love the president of the Rotary Club about their objectives for this Rotary year.
"There's nothing earth-shattering that we're trying to accomplish this year. Last year we had an awesome year in terms of bringing new member on, getting them involved with the club and the different fundraisers that we have. Hopefully continuing to grow that and continue to grow our community support. We do a lot of great things in our community, whether that's helping with meals on wheels, events staff at the Kings games, donating school supplies, Christmas Hampers, all those different types of things. We're fortunate that we have a lot of members within our club and we're fortunate that these members are willing to volunteer on the variety of projects that we're working on."
Love joined Rotary because he saw the impact they had on the community and wanted to be a part of it.
Details

Contributed by

Isaac Wihak