Local News
Because of the extreme cold, Maple Bus Lines won't be running today.
The company says customers who had bought a ticket can get a full refund at either the Winnipeg or Thompson depots.
Service is set to resume tomorrow with a scheduled 9 p.m. departure from Winnipeg and the bus in Thompson leaves at 10 p.m..
Details

Contributed by

Benjamin Schwab
A 20-year-old from Lake Manitoba First Nation is missing.
Ashern RCMP is requesting the public's help in finding Chelsea Breanna Paul.
Paul is described as 5'8", 150 pounds, with brown eyes and long black hair.
It's believed she is in Winnipeg.
The RCMP are asking anyone with information to call the Ashern RCMP at 204-768-2324, or call Crime Stoppers anonymously at 1-800-222-8477, submit a secure tip online at www.manitobacrimestoppers.com or text "TIPMAN" plus your message to CRIMES (274637).
Details

Contributed by

Benjamin Schwab
People aren't the only ones who should be worried about the extreme cold warning.
"Please be careful in this really cold snap. The cold can affect our pets just as much as it affects us. So being careful about frostbite, making sure that they are not left outside for extended periods of time. Have a jacket on them if they are needing to go outside."
Dr. Roxane Neufeld says if it's too cold for you it's too cold for your pets.
"In this kind of cold temperatures stay inside and keep them inside with you. Much safer."
Neufeld also recommends people tap the hood of their vehicle before they start it, just in case any cat or other stray animal is hiding in your vehicle trying to find a warm place.
Details

Contributed by

Benjamin Schwab
Parkland Crossing's wellness lounge concept is turning out to be a big success.
They were able to get a grant from the regional health authority for the concept and they bought deck type furniture for people to relax in. They went to Canadian Tire and bought some furniture sets.
"I want people to and enjoy this space. Especially if they need to get some level of sunlight we have an abundance of both natural and artificial sunlight to boost people's immune system and mental health. Just overall wellbeing. You just feel better being in this room."
Jamie Harvey calls the space comfortable, easy to spend time in, easy to read, and a place you can make feel like home.
"The next stage in the Wellness Lounge concept is the user-generated art gallery. The walls in here right now are very plain, very bare. But we are going to be adding local artists to put paintings, photographs, drawings, any number of styles and verities, mediums of art up on display. "
The first sets of paintings are products of the yard fringe program.
If you want to send in some of your art, Harvey encourages you to get in contact with him at Parkland Crossing.
Details

Contributed by

Benjamin Schwab
**UPDATE**
Kristen Roulette has been located safely and the Manitoba First Nations Police Service thanks the public for their assistance.
----------------
Manitoba First Nations Police Service is requesting the public's assistance in finding a 25-year-old woman from Sandy Bay First Nation.
Kristen Roulette was last seen in Sandy Bay First Nation on December 24th.
Roulette is described as First Nations, 5 feet 5 inches tall, slender build, and dark hair. She was last seen wearing black/white pants, red sweater, black/white jacket, red bandana (similar to photo provided).
Police say they have some information that she may be in Winnipeg but this has not been confirmed.
Police are concerned for her well- being and are asking anyone with information regarding her whereabouts to contact Manitoba First Nations Police Service, Sandy Bay Detachment at 204-843-7700.
Details

Contributed by

Benjamin Schwab
The Parkland is under an Extreme Cold Warning.
In Dauphin, Environment Canada is saying we should expect a low of minus 33 tonight. With wind chill at minus 34 in the evening and minus 39 overnight.
Extreme wind chills are forecast to exceed -40 in most of southern Manitoba, and -45 in northern Manitoba.

These types of warnings are issued when very cold temperatures or wind chill create an elevated health risk.
If you are planning to go outside Environment Canada suggests being on the lookout for adverse weather conditions and take necessary safety precautions.
Things should warm up by Wednesday.
Details

Contributed by

Benjamin Schwab
The Grandview Legion is hosting their New Year's Eve Party.
Lauren Thompson is the musical guest for the evening.
It's a special night because he could be close to retiring and the Grandview Legion won't be able to book him again.
The Party is an all-around get together for anyone who wants to come out.
There will be a door prize as well.
They will be giving rides home for free to anyone in the Grandview and, maybe the Gilbert Plains area.
It costs 15 dollars to attend, there will be a lunch served during the evening.
Details

Contributed by

Isaac Wihak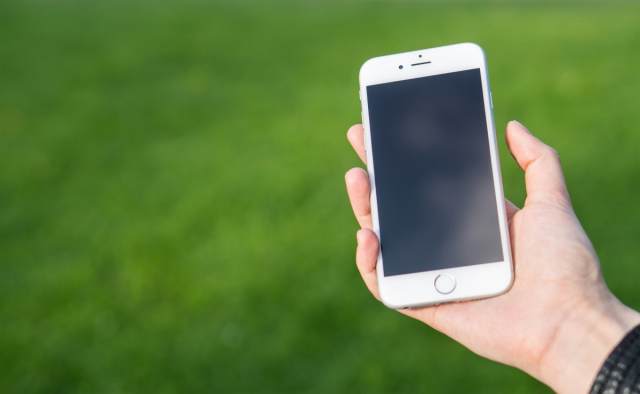 Rural Cell phone coverage is a priority for the provincial NDP in the New Year.
NDP leader Wab Kinew says one of the big issues he's been interested in lately is cell phone affordability and service for Manitobans.
"One of the priorities for me as the leader of the NDP is to take steps at the Leg to try and make cell phone bills more affordable, and also to push the cell phone providers to increase the amount of coverage."
Kinew says emergency alerts are a big issue that needs to be addressed.
If people are going to keep paying so much, they should be getting the emergency alerts. He mentioned incidents like the Alonsa Tornado as one example of where more people needed to receive the warning.
Details

Contributed by

Benjamin Schwab
A woman who grew up in Russell was shot and killed by Calgary police on Christmas day.
29-year-old Stacey Perry was shot after several hours of erratic driving that started after midnight on the 25th.
Police say it was decided to box the car in after she began driving into oncoming traffic.
Police say she was trying to use her vehicle as a weapon and Global News learned that an officer fired his gun at the woman to save another officer from harm.
The police officer fired his weapon after telling the driver to stop and take her foot off the gas.
Calgary police have not provided any more information on a motivation for her actions.
Details

Contributed by

Benjamin Schwab
Snowmobile trails are open around the Parkland.
Al Butler, President of Snowman, says right now the Intermountain Club has groomed trails around the Grandview and Gilbert Plains area.
More are opening soon.
"In the Russell area, we'll be opening up some trails in the next day or so. So I think it's progressively happening. They're not just going to all happen all at once."
"With the little additional snow that we've had in the last two or three days, I think you'll find the trails progressively opened. The forecast is indicating that we're going to get some more snow through the week and this coming weekend. So if that happens, I think you'll see some trials opening up."
Snowman has an interactive map they've developed to show which trails have been groomed.
You can get to the map by clicking here.
Details

Contributed by

Benjamin Schwab
The flu numbers are rising this year.
The best way to avoid getting the flu is still to get immunized.
If you didn't get immunized, check with your local public health nurse, local pharmacy or medical clinic.
If you have the flu, avoid spreading it by staying home, avoiding contact with other people, as well as practicing good coughing, and coughing or sneezing into the bend of your arm.
Details

Contributed by

Isaac Wihak