Local News
What started as a friendly competition among friends is now an annual event.
Details
An autopsy confirms two-year-old Chase Martens died of drowning.
Details
Chase Martens Found Dead
It's a tragic end to the search for a missing Manitoba toddler.
An autopsy is scheduled today after searchers discovered the body of two-year-old Chase Martens, who vanished from his home in Austin on Tuesday.
The body was discovered in a creek yesterday afternoon.
Police say there are no obvious signs of foul play, and it appears the little boy just wandered away from home.
An autopsy on Martens will be conducted today.
Manitobans Nearly Hit by Brussels Attacks Back Home
A Manitoba taekwondo team that narrowly missed the terrorist attack at the Brussels airport is safely back on Canadian soil.
The group from TRP Academy was supposed to be at the airport at the time of the attack, but was running about ten minutes late.
Twelve-year-old Julianna Campos says the team wasn't really panicked, but "were kind of scared.''
After the attack, the team drove to the Netherlands and then Paris, and flew from there.
Ontario Man In Court for Weapons Charges
An Ontario man has appeared in court on weapons charges, but his lawyer says he's not sure whether he'll face terror charges as well.
Kevin Omar Mohamed was arrested yesterday under the fear of terrorism provision of the Criminal Code.
The seldom-used law allows police to arrest someone if they believe the person may commit a terrorist offence.
The only charges Mohamed currently faces are carrying a concealed weapon and possession of a dangerous weapon.
His lawyer says the Crown was unsure whether his client would be charged with anything terror-related as well.
No Lotto Winners
There's no rush to check your Lotto 6-49 ticket this morning -- you're not the big winner.
No winning ticket was sold for the five-million dollar jackpot in last night's draw.
That means the next grand prize draw on Wednesday will be worth seven-million.
The lotto's big prize was last handed out a week ago, when ticket holders in B-C and Ontario split a seven-million-dollar pot.
Catholics Celebrate Easter With Pope
Tens of thousands have gathered in St. Peter's Square to celebrate Easter Sunday Mass with Pope Francis.
The faithful had to endure tight security to be near Francis, as police were checking handbags and backpacks as people streamed toward the square.
Extremists have for years listed Rome and the Vatican as potential targets for attacks.
In two public appearances last week, Francis denounced those carrying out ``terrorist acts'' while profaning God's name.
Details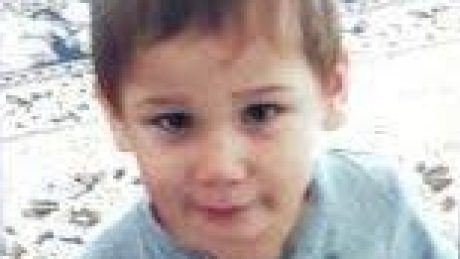 Chase Martens, the two year old boy from Austin, Manitoba that went missing earlier this week has been found dead.
Details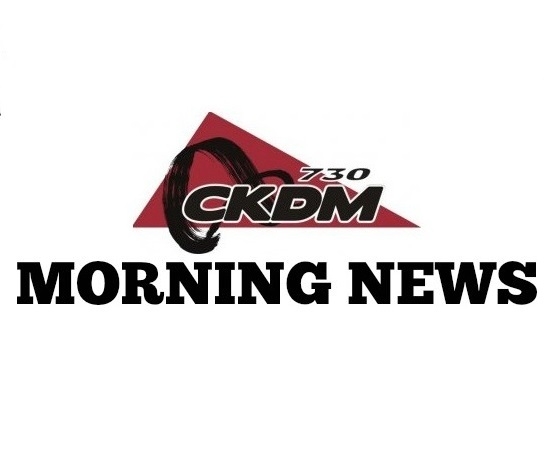 Search Continues for Missing Manitoba Toddler

This will be the fourth day of a desperate search for a missing toddler in a rural area of southern Manitoba.

Two-year-old Chase Martens vanished Tuesday evening while playing outside his parents' house near Austin, west of Portage.

The Mounties have expanded the search area to a four-kilometre radius around the house.

Yesterday, police brought in drones to help the searchers, who number in the hundreds.
Manitoba NDP Vow to Bring Newcomer Families Together
Manitoba's N-D-P are promising to restore funding to a program for newcomer families if the party is re-elected next month.

The family reunification stream was slashed in 2012 when the former federal Conservative government cancelled its shared settlement services agreement with the provinces.

Premier Greg Selinger says he believes it's time to bring it back.

Selinger says the federal government is ultimately the gatekeeper when it comes to immigration, but he says he's confident they'll be able to negotiate with the new Liberal government.
Winnipegosis Makes Progress Towards New Playground
Winnipegosis is one step closer to getting a playground.
An evening of laughs, fun, and great entertainment on Wednesday saw $1039.45 raised for the Winnipegosis Playground Project.
Winnipegosis Playground Committiee member Alex Lytwyn says more events in support of a new playground will be coming up in the near future.
Muslims Unite Against Terrorism in Belgium
Muslims in Belgium are vowing to fight terrorism following Tuesday's bombings that killed 31 people and injured 270.

The Imam at Brussels's grand mosque says the facility will launch a program against radicalization.

He says the goal is to send a message that the suicide attackers committed what he calls "barbaric crimes'' that have nothing to do with Islam.

Police continue to look for a suspect who was captured on surveillance video at the Brussels airport.
10 Year Old Plays With Winnipeg Jets
A 10-year-old Calgary boy was granted an unusual wish -- he got to be on the team roster of the Winnipeg Jets thanks to Make a Wish Southern Alberta.

Connolly Gamble had to sit out this season due to brain surgery in the fall, but was recently given the green light to play again.

Gamble was given the chance to take part in a practice and even got the chance to score on net. He was also allowed to play and spend time with Adam Lowry.

Gamble says he's been a fan of Lowry's since he played with the Swift Current Broncos.
Details
Pharmacists are just asking for a chance.
Details
With the election coming up, pharmacists want all levels of government to know that they want to be able to practice to their full scope.
Details
There was a lot of talk in this week's federal budget of debts, deficits, and doing the right thing, but what does that all mean?
Details