Local News
Dauphin's Countryfest is a party and since it's the first one since legalization the rules are going to be a little different this year.


Cannabis is illegal in public spaces in Manitoba, meaning that smoking in the amphitheatre is not allowed.


While travelling to the site, make sure that your cannabis is in the trunk of your car or in your camper.


The Countryfest campsite is a private site, which means that the rules regarding cannabis use at campsites are up to the festival.


Corporal Julie Courchaine with the Manitoba RCMP says that cannabis should be treated the same way as alcohol in regards to the fact that it should be consumed responsibly. She added that officers will use their discretion when it comes to cannabis consumption.
Details

Contributed by

Josh Sigurdson
The gates to the 30th anniversary of Countryfest have opened.
Some people have been lined up for a while.
Walter Boryskiewich from Roblin had been in the lineup since 4 pm on Friday. Bill from Alberta lined up yesterday morning around 11. Lynda Bennie from Winnipeg got here around noon yesterday.
Jason Aldean is the Saturday night headliner but people are excited for more than just him.
Bill is looking forward to the music and fun. Bennie is looking forward to the awesome lineup of music. Robert MacDonald from Bonnieville in Alberta is excited for the Sunday lineup because he went to the first few Countryfests and is looking forward to seeing the past performers.
There's a mix of new and experienced people for this year.
Boryskiewich has only missed two years of Countryfest. Bill comes every year. Bennie has been every year since 2004. Living in Alberta, MacDonald hasn't been able to make it out to every Countryfest. He was at the 25th and the last one he went to was 3 years ago.
Countryfest has an annual economic impact of 10 million dollars and contributes over 150 thousand dollars every year to volunteer community organizations.
The lineup to get into Countryfest started last week on Friday.
Details

Contributed by

Isaac Wihak
A Facebook video has cost a Neepawa woman over $600.
The 33-year-old woman posted a video of her driving recklessly through a Neepawa neighbourhood to Facebook and Snapchat.
After numerous complaints about the video, the woman was handed a $672 ticket for careless driving.
Turns out Snapchat isn't free after all.
Details

Contributed by

Josh Sigurdson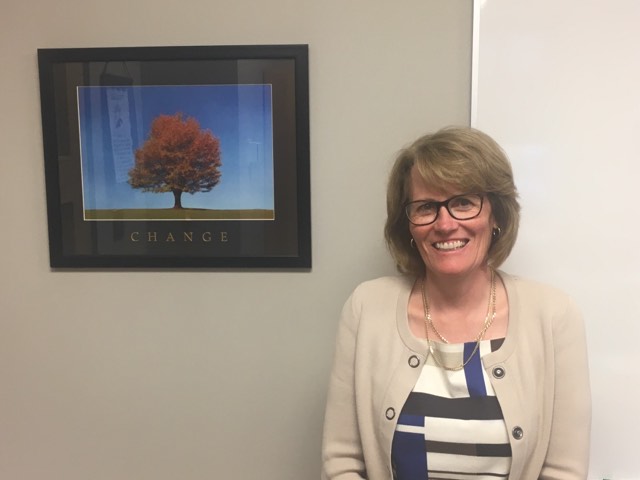 Monday night was the final school board meeting of the school year.
After 4 and a half years of being the superintendent and 8 and a half years of being the assistant superintendent, it was Donna Davidson's final one before retirement.
Davidson is planning to take some time off to spend time with her family. She also wants to keep her hand in education but doesn't know how yet.
Davidson has a message for those in the Mountain View School Division.
"I just want to thank the community of Mountain View School Division, I want to thank the staff, I want to thank the students and the parents for allowing me this opportunity to serve them. I've been very fortunate that they have worked hard for the students in this community, our parents have been very supportive and of course, we have a great group of students. I know our future is bright when I attend grads and I see what's entering our workforce, our secondary educational institutions and the citizens of tomorrow."
Details

Contributed by

Isaac Wihak
The Dauphin H.E.R.O Club will be hosting a fundraising barbecue today from 11:30 am to 2:30 pm.


All proceeds from the barbecue will be used to buy a new hot dog cart after the club lost its original one in the fire earlier this year.


Hot dogs or Smokies will be available, and there will be live music for the entire event.


Hot dogs will cost $2 and Smokies will cost $4.
Details

Contributed by

Josh Sigurdson
Around 3:45 yesterday afternoon, we received a report that there was a fire at the Plains Hemp Plant in Gilbert Plains.
Shortly after, firefighters were on scene. It's being reported that sparks from a piece of heavy machinery caused the fire.
The bale shed and the bales in it caught fire, but things were under control before the fire got to the plant.
No estimates of damage are available yet, and no one was injured in the fire.
Details

Contributed by

Isaac Wihak
At last night's school board meeting, Whitmore School's proposal to use the Balanced School Day Model was accepted.
Lesia Jensen, Whitmore School Principal, says the start and end of the school day will stay the same.
What the model will do is change how the school day works, instead of having two recesses and a lunch with a recess, there will be a morning nutrition break with a recess and an afternoon lunch break with a recess. There won't be a change to the amount of teaching minutes per day, just fewer transition times and increased learning time.
Jensen says the rationale behind the balanced school day is that academic achievement will be improved by increasing time on task in the classroom.
Jensen anticipates the change to be positive for the students and families and hopes they'll be able to continue with the model.
The Interlake School Division brought the Balanced School Day to Manitoba in 2006 and continues to use it. Whitmore School will be piloting it for the Mountain View School Division.
Details

Contributed by

Isaac Wihak
Around 12:45 this afternoon a funnel cloud was spotted in Crane River, NE of Dauphin.
The funnel cloud lasted for about 5 minutes, never touching down.
Everett Contois took a video of the funnel cloud:
Details

Contributed by

Isaac Wihak
On Monday night just after 8, the Dauphin RCMP responded to a report of an armed robbery at the Husky gas station.
A lone male entered the store carrying a long-barrelled gun and demanded money. The male suspect struck two employees with the gun, took cash and cigarettes, and fled on foot.
The suspect ran to a nearby apartment building and entered one of the units. Officers evacuated tenants from nearby apartments and contained the area while a negotiator made contact with the suspect.
Early yesterday morning just after 1:30, the 18-year-old suspect surrendered and was arrested. He is in custody with numerous charges pending.
The employees sustained minor injuries during the robbery.
A sawed-off shotgun, ammunition, and stolen property were seized by the RCMP.
The investigation is continuing.
Details

Contributed by

Isaac Wihak
Yellowhead RCMP responded to a fatal motorcycle collision near Newdale.
Yesterday morning around 10:55, Police responded to a collision between a motorcycle and a deer on Highway 16 at PR 250.
The motorcycle was travelling eastbound when it collided with a deer. The driver, a 64-year-old male along with a 76-year-old female passenger both from Strathclair, were thrown from the motorcycle.
The passenger was pronounced dead at the scene, and the driver later succumbed to his injuries at a hospital.
Drugs and alcohol are not believed to be factors in the crash.
RCMP along with a Forensic Collision Reconstructionist continue to investigate.
Details

Contributed by

Josh Sigurdson
A recent Health Canada announcement has resulted in health products containing gentian violet being pulled off of shelves.
Health Canada has concluded that using gentian violet increases the risk of getting cancer. Gentian violet is a "natural" ingredient used in both human health products and veterinary drugs.
The ingredient is an antiseptic dye used to treat fungal infections, and Health Canada says products containing gentian violet have been used on skin and open wounds.
Trevor Shewfelt with the Dauphin Clinic Pharmacy says that the proposed cancer risk around the ingredient isn't something new, adding that he has been reading about it for at least five years.
Dr. Roxanne Neufeld with the Dauphin Vet Clinic says that the product is used in two main products called Blue-Kote, and Guard and Wound Spray. She also said that producers shouldn't be overly concerned if they have used the products.
The recall has been mostly voluntary and done by the companies producing the products.
Both Shewfelt and Dr. Neufeld recommend that if anyone has a product containing gentian violet, they should return it to their local vet or pharmacy.
Details

Contributed by

Josh Sigurdson